In April, Playmate Ashley Mattingly sadly passed away at the young age of thirty-three.
For the last few months, much confusion and speculation have surrounded her sudden passing but, now, her official cause of death has been confirmed.
Ashley Mattingly was taken too soon.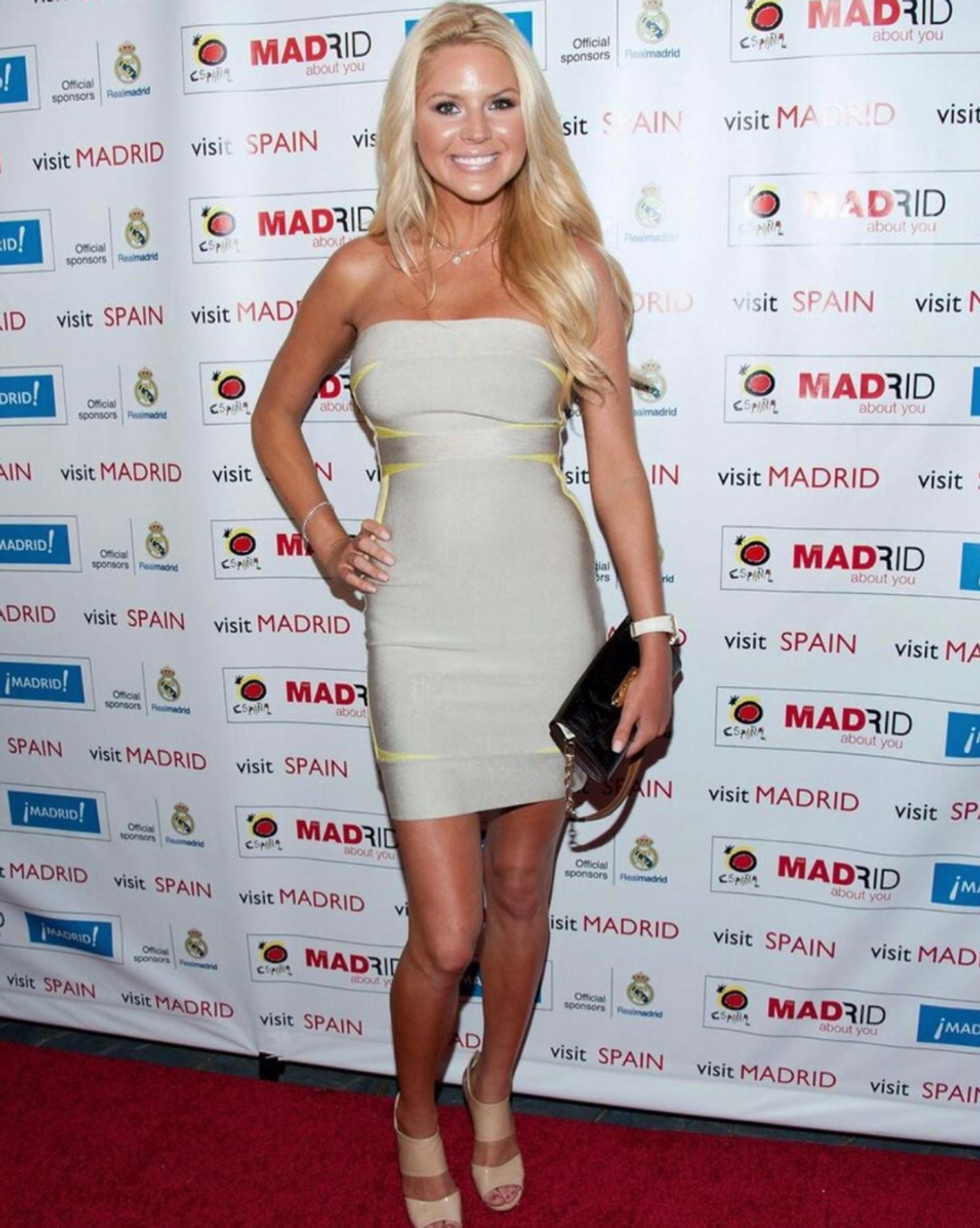 The Texan-born model was found "unresponsive" at her home on April 17th. She was only thirty-three-years-old.
Ashley was perhaps best known for her work with Playboy.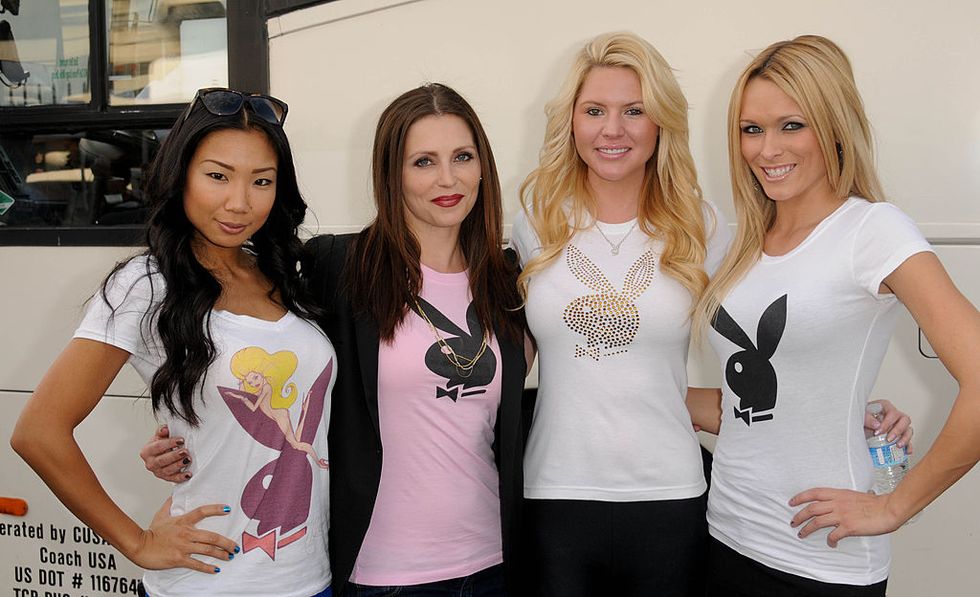 Pictured above, second from the right, the model found her fame as 
Playboy'
s Miss March in 2011.
And, as well as being a Playmate, Ashley modeled for a number of different brands...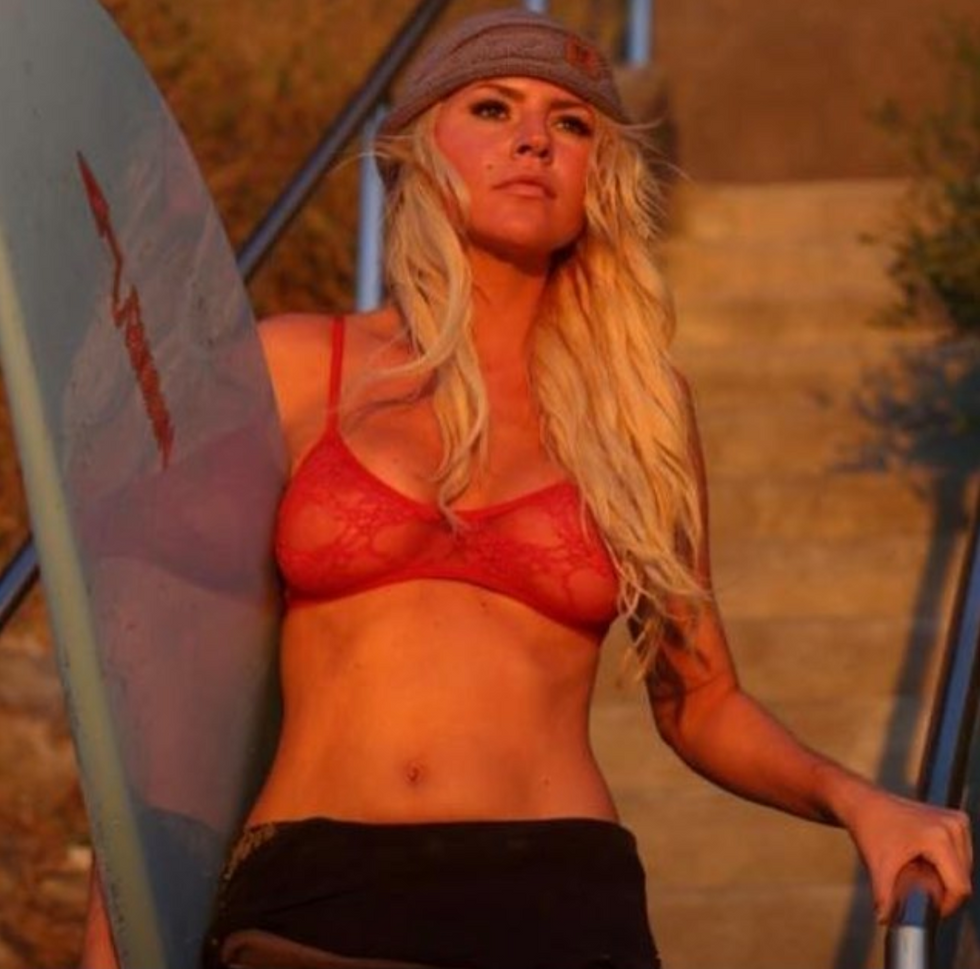 Her Instagram account, which has now been taken down, was adorned with modeling and lingerie shots from her colorful career.
But, in more recent years...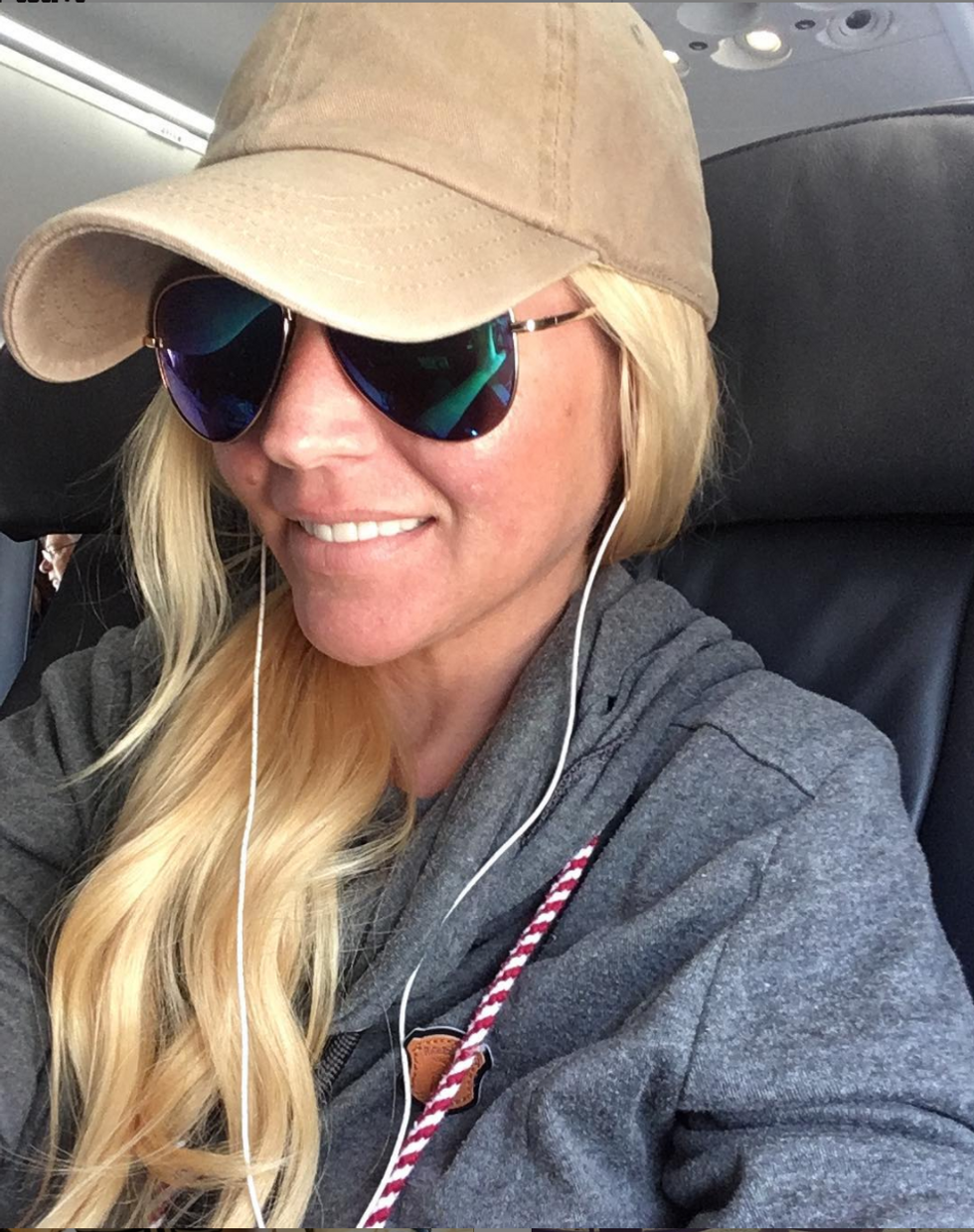 Things weren't too easy for Ashley and her
mental health
.
The model had been famously battling with alcohol and substance abuse.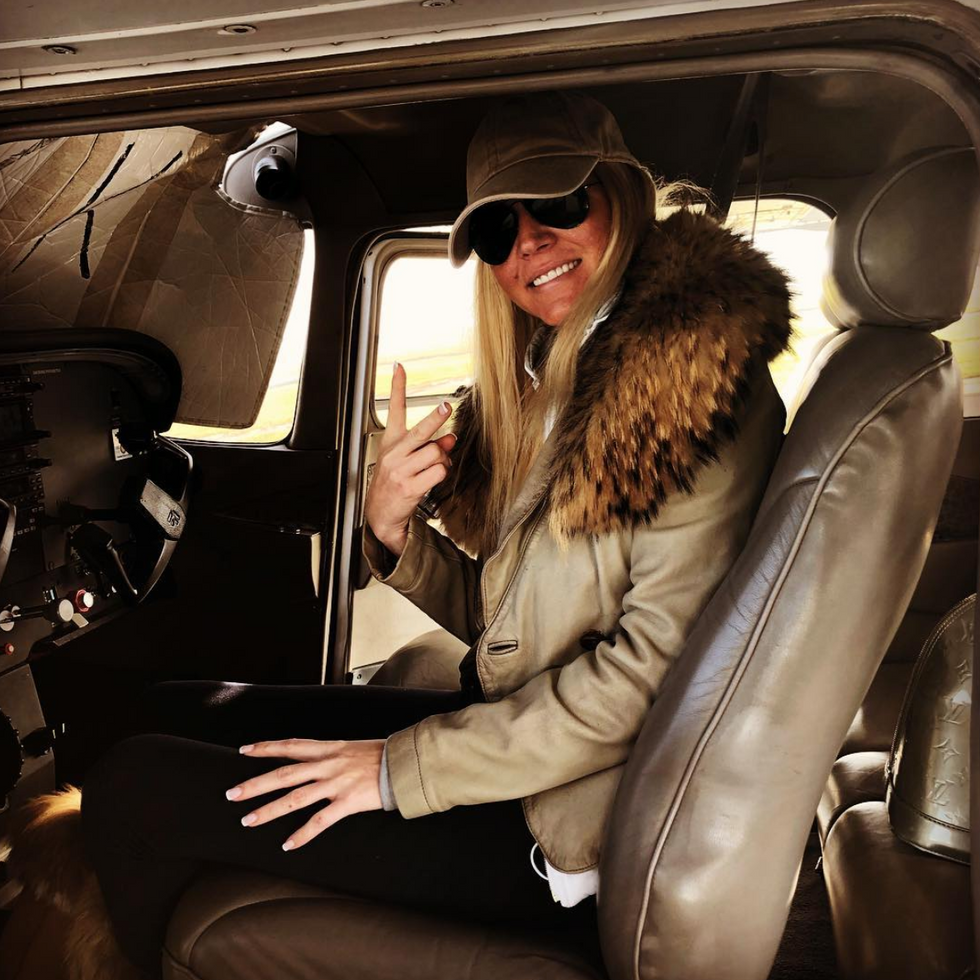 Back in 2016, she was publicly arrested and charged with DUI after allegedly driving her golf cart into 4 parked cars while under the influence of drugs and alcohol.
Sadly, she was also a victim of domestic abuse.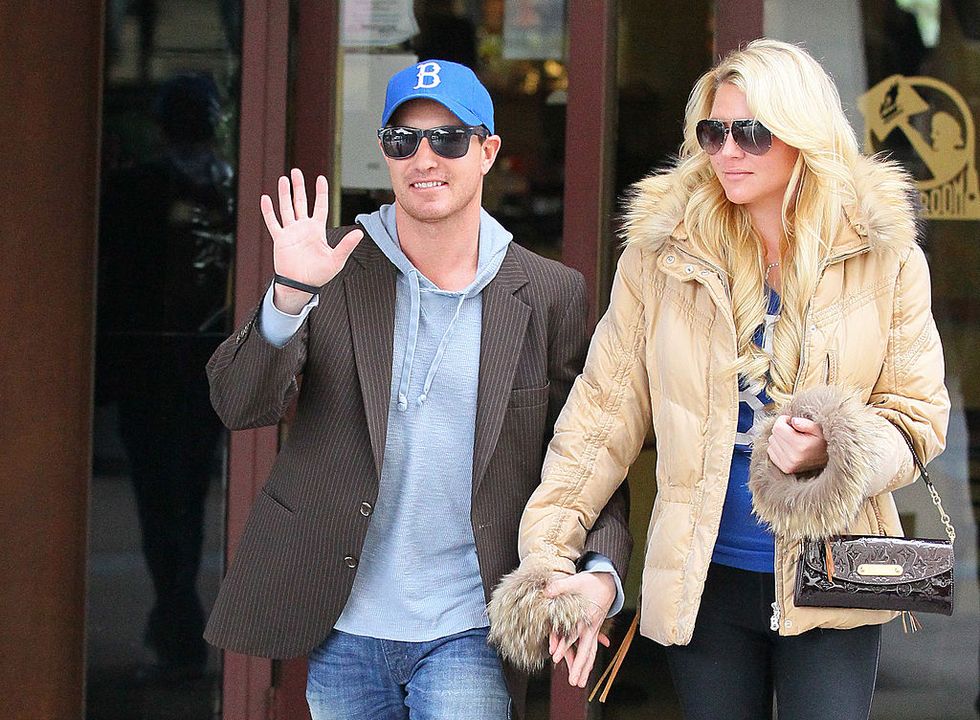 Lane, her ex-boyfriend, was convicted of domestic battery in 2012.
But, in more recent years, she had been working hard at getting her life back on track.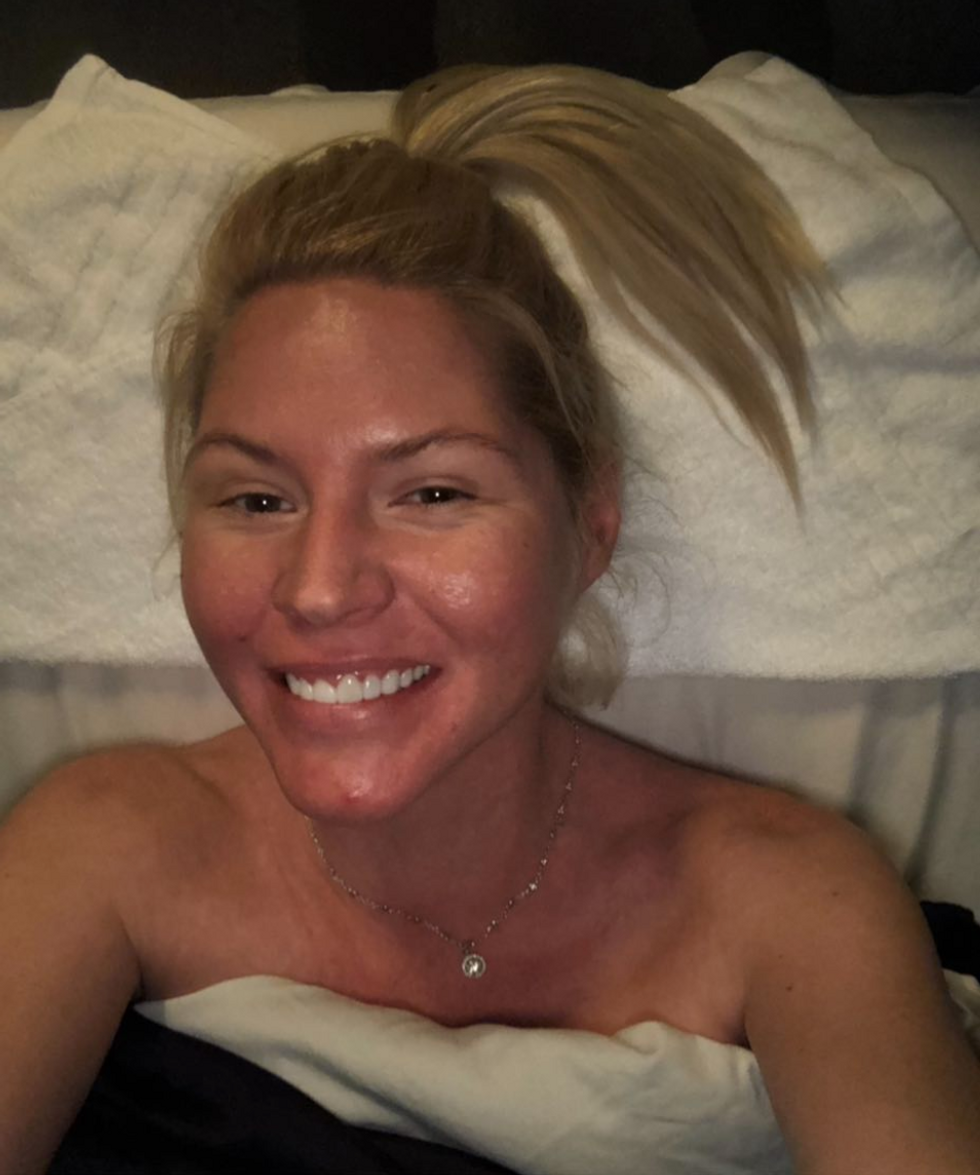 According to her family
, the model had been living back in her hometown, Austin, for the last 2 years in an attempt to recover from her alcohol addiction.
Ashley was part of a shelter-in-place order during the ongoing medical pandemic...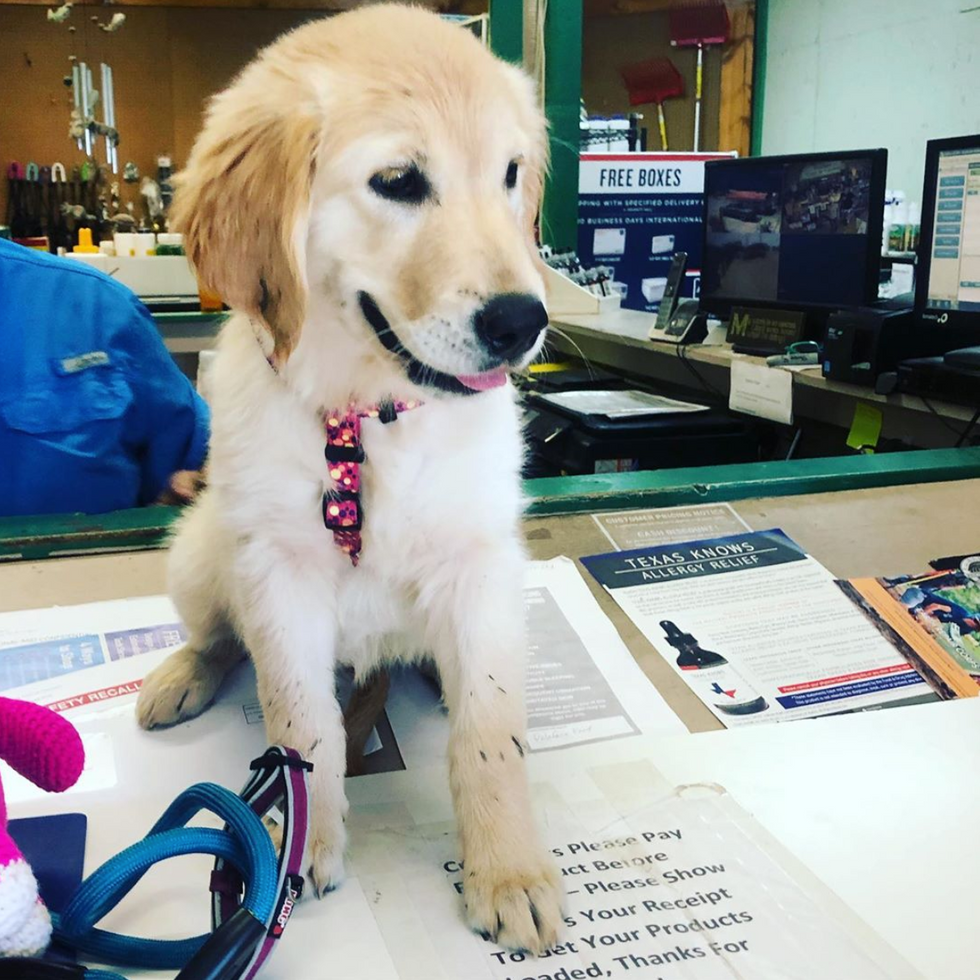 And had even adopted a 9-month-old Golden Retriever puppy in a bid to combat her loneliness.
But, evidently, her efforts were to no avail.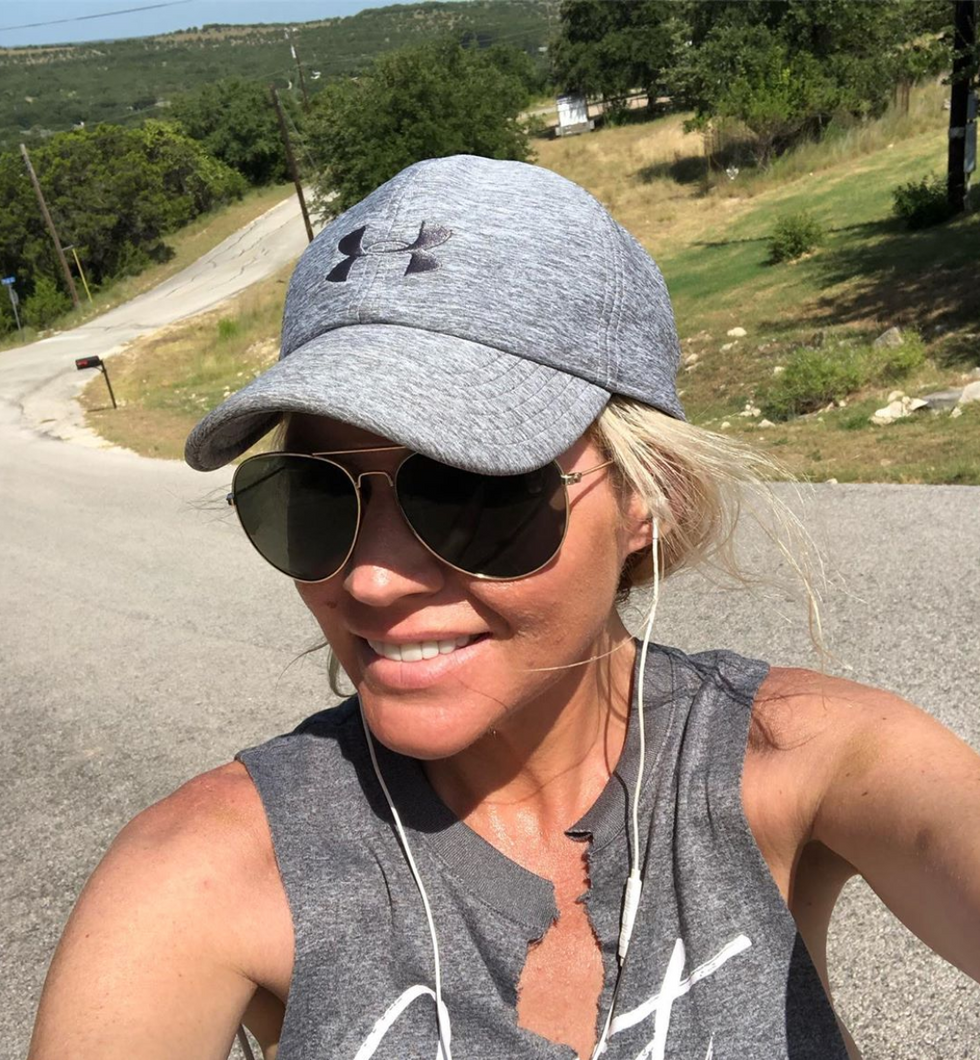 Back in April, a friend called the Austin Police Department for a wellness check after Ashley went radio silent,
TMZ reported.
The police attended her home...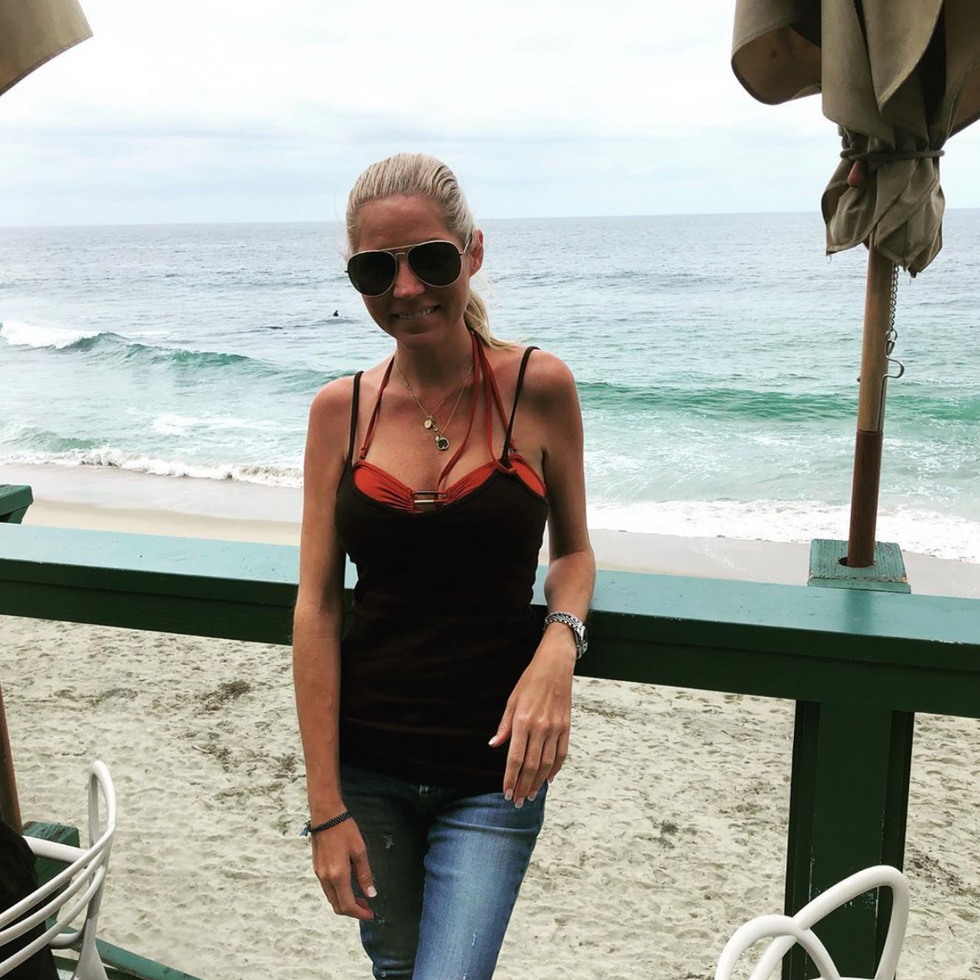 Where they found her as "unresponsive." Sadly, she was later pronounced as dead.
Hundreds of tributes immediately flooded in for the model...
May you RIP @AshleyMattingly 😔 I'm not very good with words when it comes to things like this, but i'm so sorry https://t.co/E7Dy8dAc1F

— Tiffany Toth (@Tiffany Toth)1587413197.0
She touched the lives of so many people.
Old Playmates paid homage to their friend...
I am devastated. My friend #ashleymattingly took her own life. If you are struggling please reach out for help. S… https://t.co/pXWO0bQ25Q

— Carrie Stevens (@Carrie Stevens)1587415354.0
Including Carrie Stevens, who urged those who are struggling to reach out for help.
Carrie shared old stories from her and Ashley's long friendship...
I keep thinking of Ashley.She had these neighbors.Three guys that lived in the apartment next to hers. They weren't… https://t.co/6uFWZGIfet

— Carrie Stevens (@Carrie Stevens)1587442950.0
Including the story about Ashley's neighbors: "She told me they never locked their door so we went in & place was a pigsty. We pranked them by making all their beds & cleaning while they were out. Silly."
And, like many...
@SolarAtticFan I wish ... seems like it happened so fast. I'm just a wreck wishing I could have done something.

— Carrie Stevens (@Carrie Stevens)1587447064.0
Carrie just wished that she had seen the signs and done something to prevent Ashley's actions.
Other Twitter users came together to remember the type of person Ashley was...
Behind all the glamor, Ashley was apparently the sweetest, most caring person.
People were shocked and devastated by her sudden death...
@jonnyr157 @muchbetterBeast @TiffanyTothxoxo @AshleyMattingly My gawd... What kind of world do we live in, where t… https://t.co/mGRuVKZCCg

— Leodred 💫 HWAoC Time (@Leodred 💫 HWAoC Time)1587416741.0
We can't even begin to
imagine
the type of place Ashley was in prior to her death.
Ashley is evidence that, despite how happy someone may seem...
@CarrieStevensXO Demons haunt all of us. Sorry for your loss. 🙏🙏🙏🙏

— anthony airo (@anthony airo)1587415868.0
You
never
know what's going on behind closed doors.
This is a stark reminder that those who are struggling need help.
@CarrieStevensXO Sorry for your loss. No words really help. May she RIP. My thoughts and prayers to you and her fam… https://t.co/HAobiEszmy

— Scott Schwilk (@Scott Schwilk)1587425587.0
Always
remember to check in on your loved ones.
But, more importantly, why does this keep happening?
What a horrific convergence of our current crises. Former Playboy model commits suicide while in quarantine. She wa… https://t.co/7cwHv7m1Z5

— Tiana Lowe (@Tiana Lowe)1587428623.0
Domestic violence victims need to be receiving more help, and
fast.
And her fellow Playmate, Tiffany Toth, wrote some stern words for those gossiping about her tragic death.
@jonnyr157 @playmate_fan @AshleyMattingly People like you are annoying, don't comment on someones death and act lik… https://t.co/1rwgFN14nW

— Tiffany Toth (@Tiffany Toth)1587419165.0
"Don't comment on someone's death and act like you know something because you read something."
Her sister, Chrissy, left a touching tribute to her sister on Facebook, writing: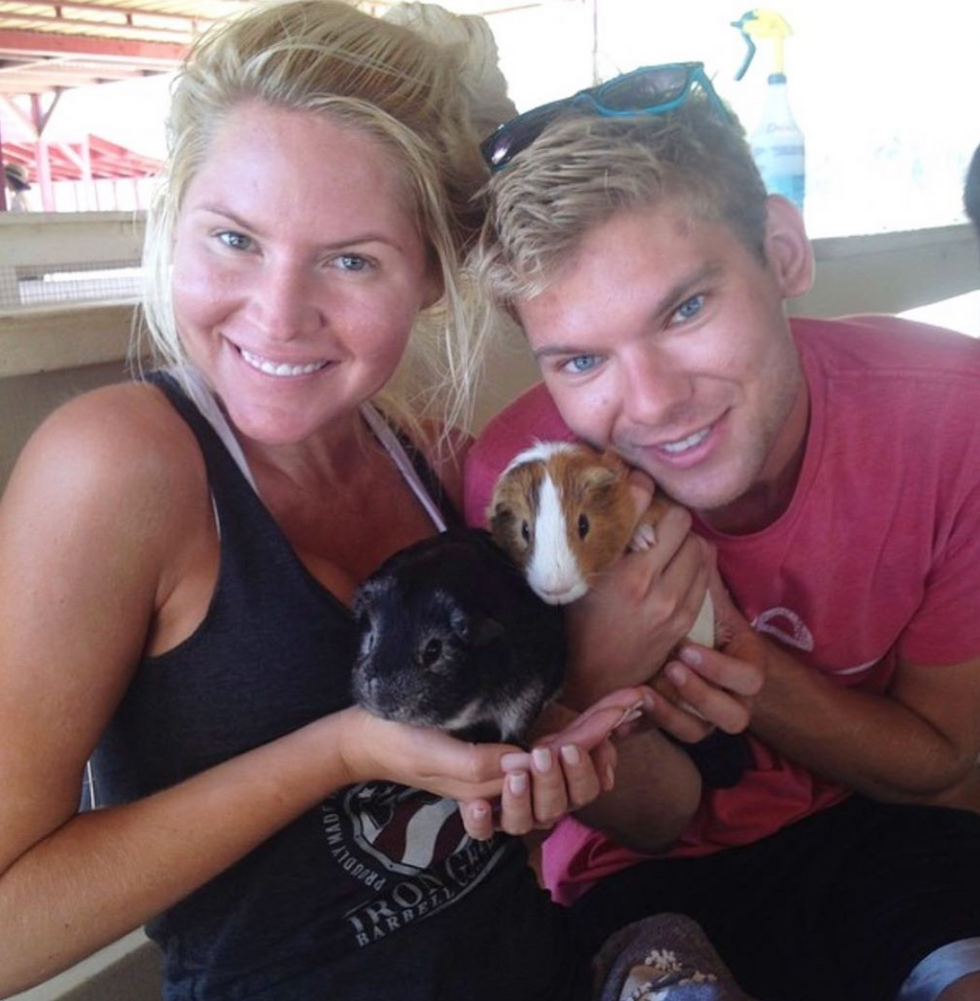 "Because I can't find the words to say I will just leave this here. I love you and will miss you every day. Fly high sister, I know you are the most gorgeous angel in heaven!"
But they had some grim predictions about her cause of death.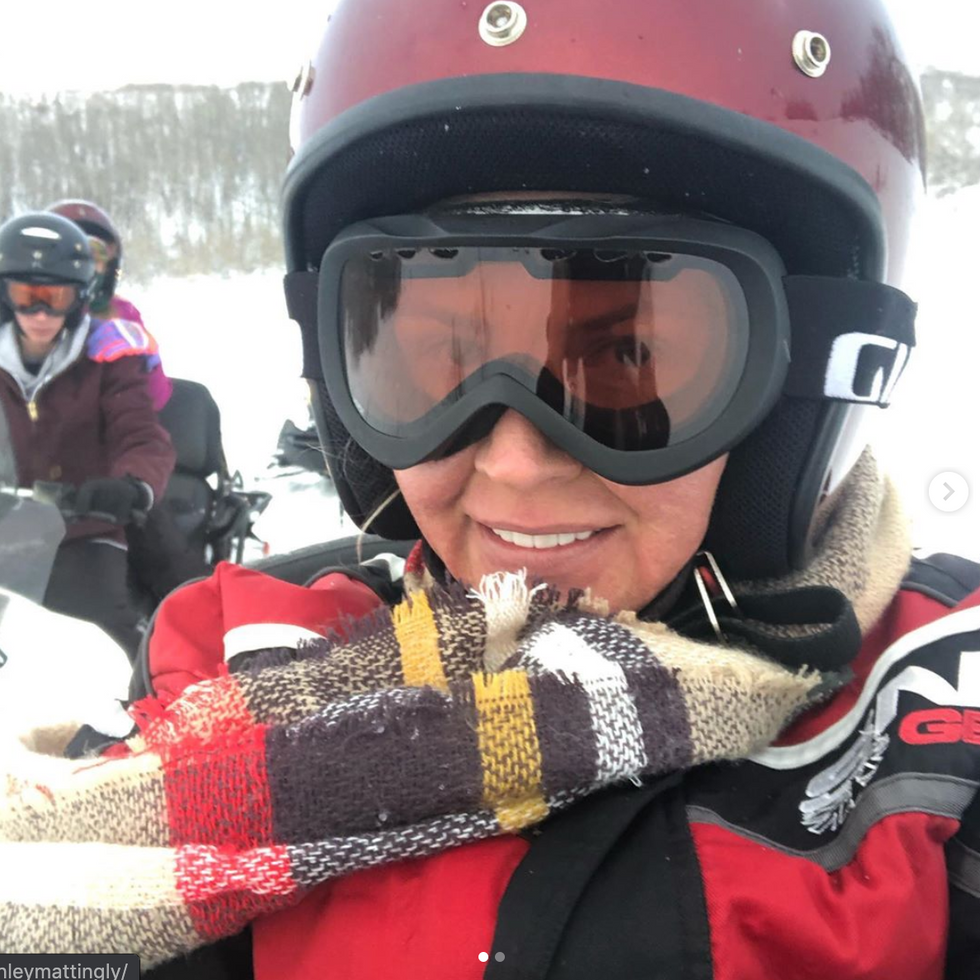 Chrissy, and Ashley's twin brother, Billy, told TMZ that Ashley had taken her own life and that she had left a suicide note, which the police took as evidence.
And Ashley's final Instagram only confirmed her siblings' speculations further.
In a video with a face filter, Ashley could be heard saying: "I'm sick with alcohol... don't drink it. Don't drink it. Leave it alone."
"I'm not quarantined I took bad advice and drank too much which I vomited a lot of blood."
"Please slow down on the drinking! U won't be able to get into a hospital! I'm lucky!"
And now, 2 months on from her death, there are now answers.
TMZ
has reported that Ashley's official cause of death has been confirmed.
Ashley had indeed committed suicide...
And her autopsy revealed that she died as a result of a self-inflicted gunshot wound to the head.
A substantial amount of drugs were in her system at the time of her death.
Opiates and benzos, to be precise.
Rest in peace, Ashley.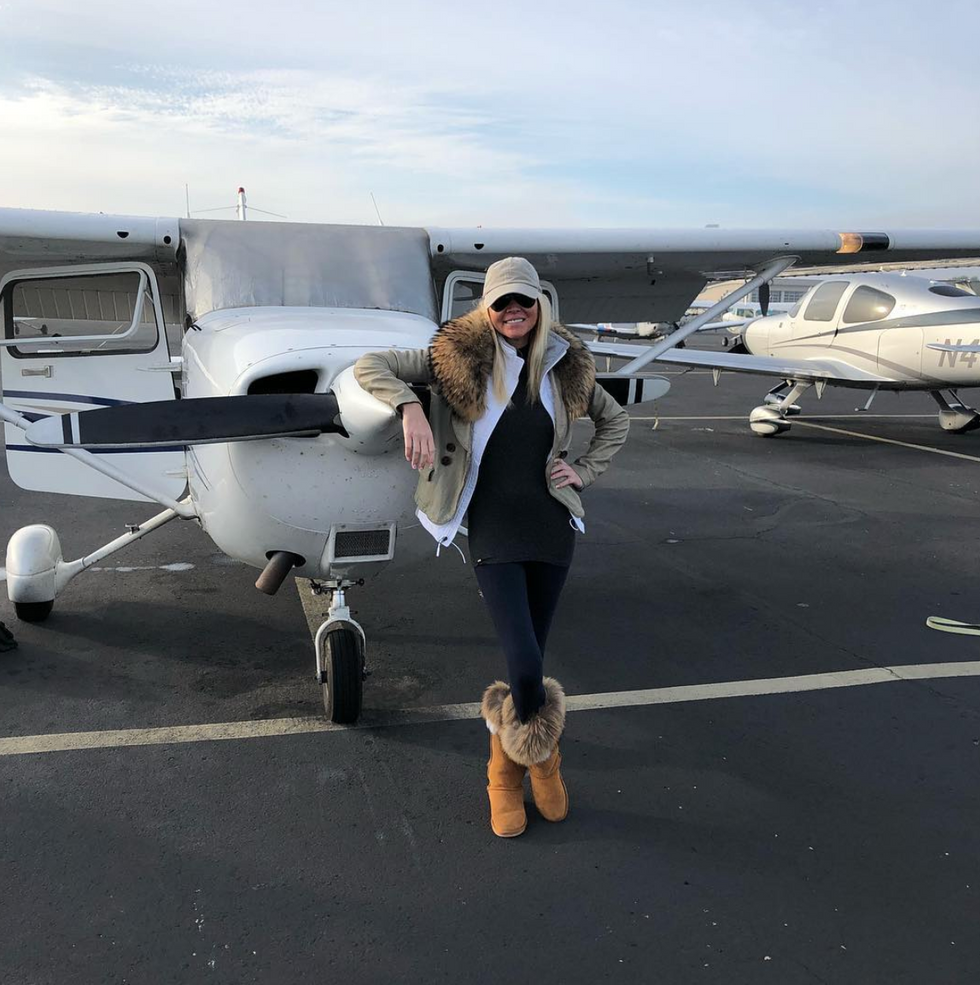 Let's just hope that her story can raise awareness of the dangers of mental health, and ultimately save lives.