A heroic police dog will be buried with full honors after being sadly shot and killed in the line of duty.
This is unbelievably tragic...
Dogs are truly incredible animals...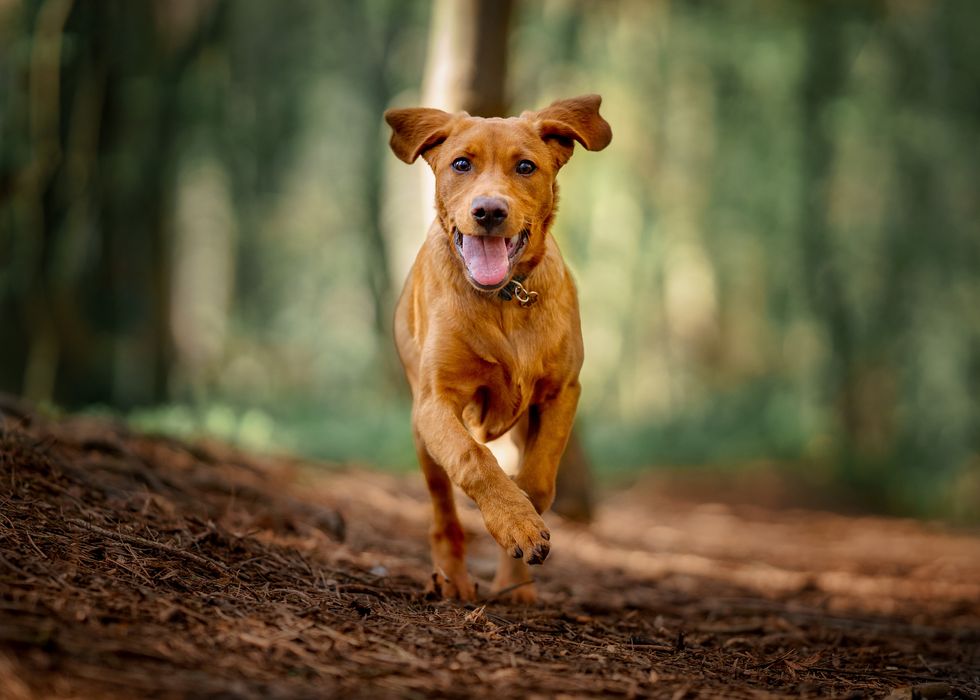 via: Getty
And they're
so much
more than just faithful pets.
Thanks to their high intelligence and loyal natures...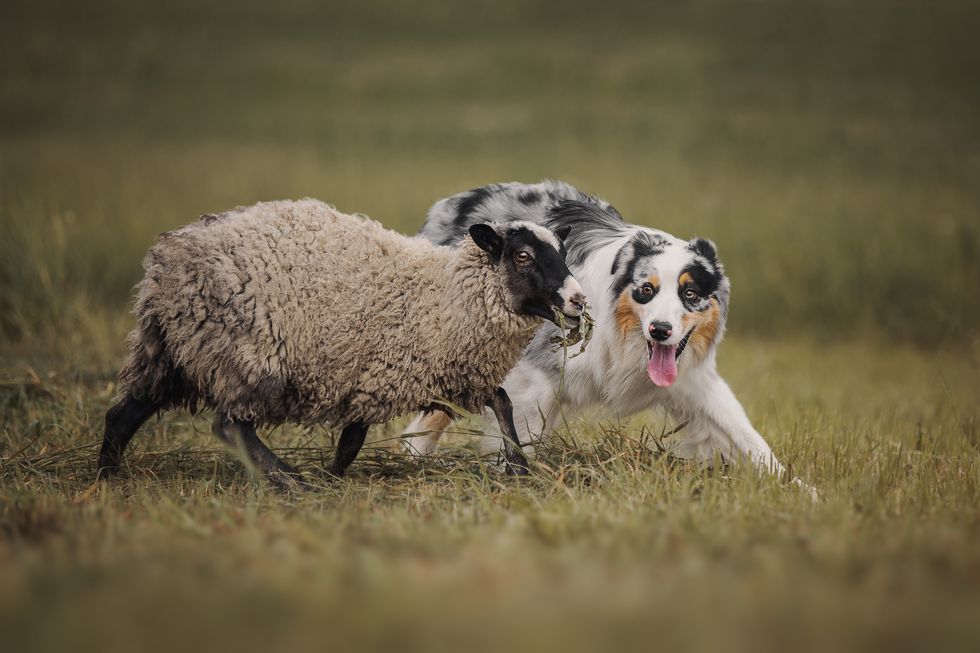 via: Getty
Dogs have proven to be useful working animals for centuries now.
Whether they're working on farms herding sheep, assisting the disabled and elderly, working in the armed forces, sniffing out drugs, or working alongside law enforcement...
Dogs are amazing little workers!
But there's no denying that dogs who work in law enforcement are at the highest risk.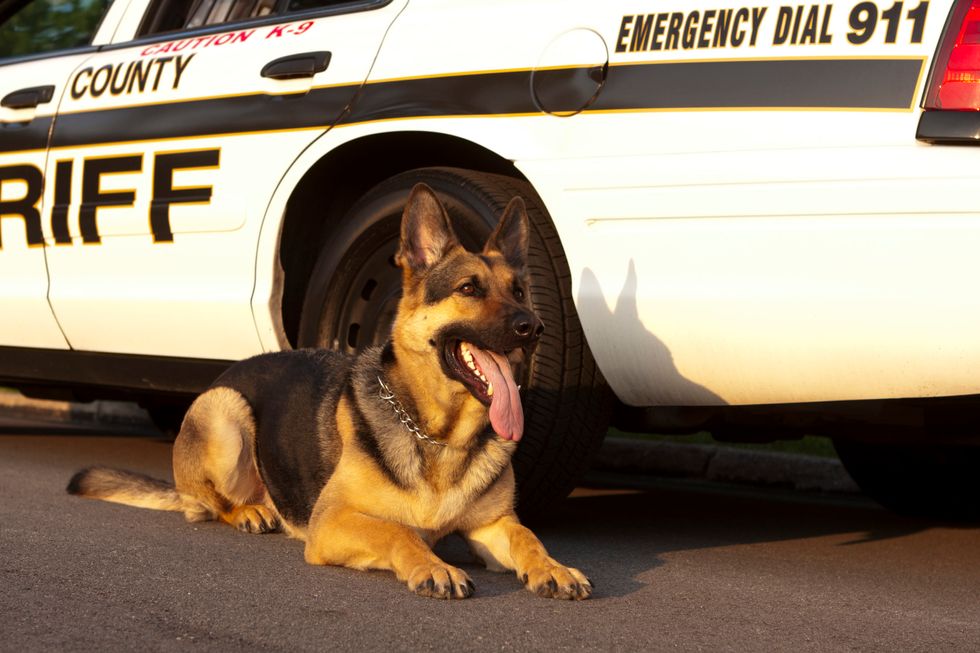 via: Getty
Police dogs have their lives put at risk every single day and sadly, they are an easy target for criminals who are desperately trying to escape.
Even though nobody would want to encounter a charging police dog...
Did you know that 96 K9 police dogs died in the line of duty here in the States between 2011-2015?
With the most common cause of death being by gunshots?
These selfless animals put their lives on the line every day to try and help others...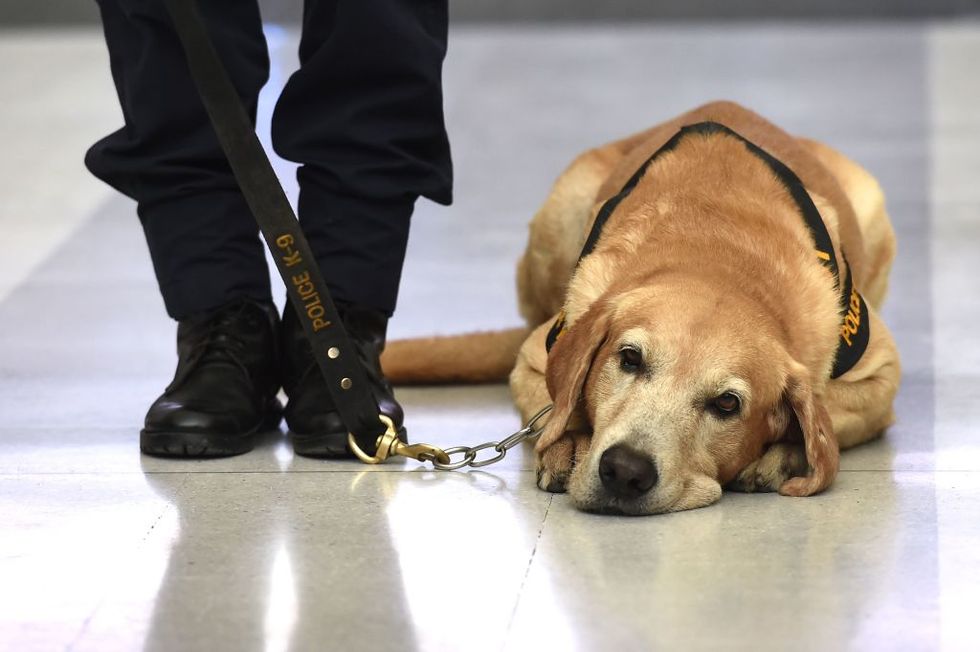 via: Getty
And they work tirelessly with their handlers day in and day out... this is
not
what they deserve.
Police dogs are a key part of many police operations.
They can do some things that humans could never.
Because sadly, as a result of no protection...
We see situations like Sjaak's.
Police dog Sjaak, pronounced "Jacques" was killed in the line of duty...
After being shot 3 times.
The Belgian Malinois K9 joined the La Vergne Police Department back in 2014...
And he spent his time there with the handler, Justin Darby.
But on Tuesday, November 17, Sjaak died while on duty after a man opened fire on Darby's patrol vehicle.
Darby pursued the offender with additional officers joining.
Police found the shooter with a gunshot wound and he was pronounced dead after being taken to hospital.
Sjaak's handler was uninjured but Sjaak tragically didn't make it due to the extent of his injuries.
The news of Sjaaks passing was announced on the La Vergne Police Departments Facebook where it read:
"It is with a heavy heart that the La Vergne Police Department announces K9 Sjaak has passed away. Sjaak (pron: Jacques) underwent surgery Wednesday evening but did not survive the operation." The post included a piece from Interim Chief Chip Davis who said, "Our hearts are broken. Our K9s are members of the LPD family. Sjaak was an amazing and loyal dog. We ask everyone to keep Officer Darby, his family, and all of the La Vergne officers in your thoughts and prayers as we deal with this loss."
A procession was held by officers for Sjaak as he was taken to Faithful Friends Pet Memorial Services in Nashville.
People
 reported that La Vergne police said that the dog will be buried with full honors with a memorial taking place at a later date.
La Vergne Police department added additional posts on Facebook...
And one post thanked the citizen that left a little toy dog in front of the department.
Another read:
"To everyone who has sent us messages, offered condolences, and sent up prayers: thank you. Your love for our department and for our fallen K9, Sjaak, is helping us get through this difficult time. We appreciate all of the departments who came out to honor Sjaak during his procession and want to also extend a huge thanks to those who have taken time out of their day to leave something at the memorial set up in front of LVPD. From our family to yours, thank you."
RIP Sjaak. Our thoughts are with the force.
Make sure to keep on reading to get the story of the police dog who found a missing mom and her baby on the first day of searching...