Horrifying news has come in from the United Kingdom this morning after thirty-nine dead bodies were discovered in the back of a haulage truck.
Essex police were called to a small town in the South-Eastern county, but all thirty-nine people - thirty-eight adults and 1 teenager - were already dead upon their arrival.
It has been confirmed that the driver of the truck has been arrested on suspicion of murder.
This morning, British police made a heartbreaking discovery.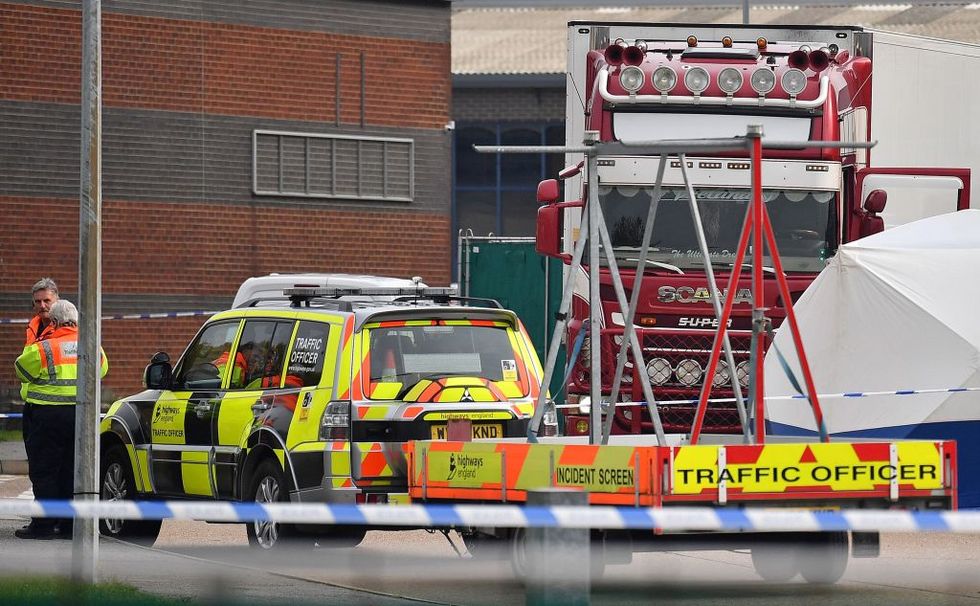 39 lifeless bodies were found in the back of a truck in an industrial estate in Essex.
None of the victims could be saved.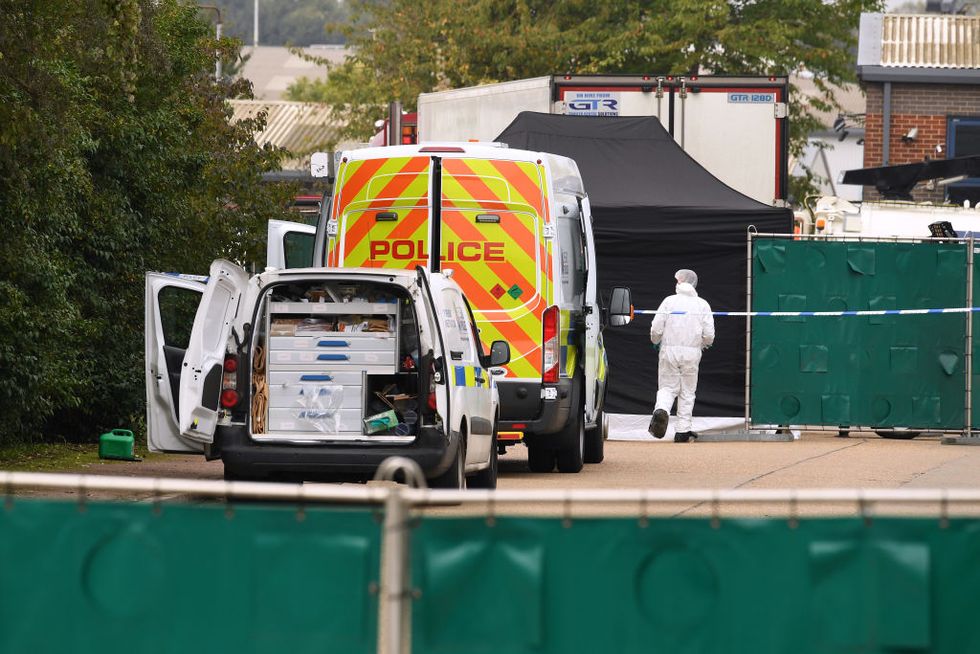 In an
official statement
, the police explained, "Emergency services attended but sadly all 39 people inside the container had died. Early indications suggest that one of these people was a teenager, the rest are believed to be adults."
The causes of death haven't been confirmed...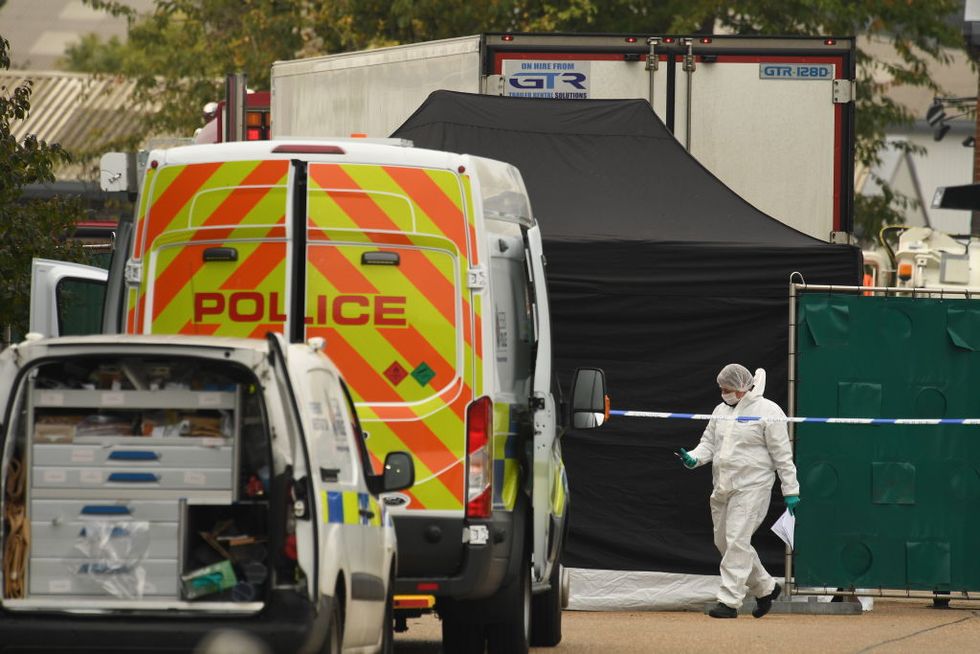 But it has been widely assumed that the victims, while on the lengthy journey, suffocated inside the truck.
The type of truck supports this theory...
@SkyNews That container looks like a refrigerated truck. Those things are airtight once the doors close, unless t… https://t.co/r4K2dm9dqx

— Struan Reid (@Struan Reid)1571831260.0
As many have pointed out that, from the pictures, the vehicle looks like a refrigerated truck - These types are completely airtight once closed, meaning there would have been no air supply for the thirty-nine people inside.
It is believed that the truck had traveled to the U.K. from Bulgaria.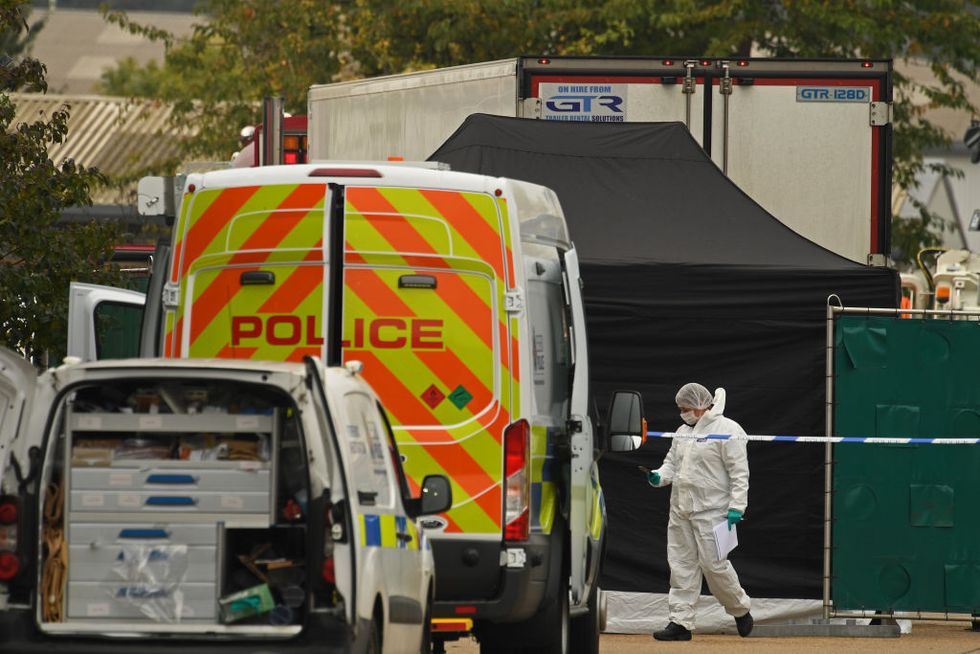 The police explained, "Shortly before 1.40 am today we received reports that a number of people had been found inside a lorry's container at the Waterglade Industrial Park on Ern Avenue in Grays Estate. We believe the lorry is from Bulgaria and came into the UK... on the 19th of October."
However, a spokesman for the Bulgarian foreign affairs ministry has denied this...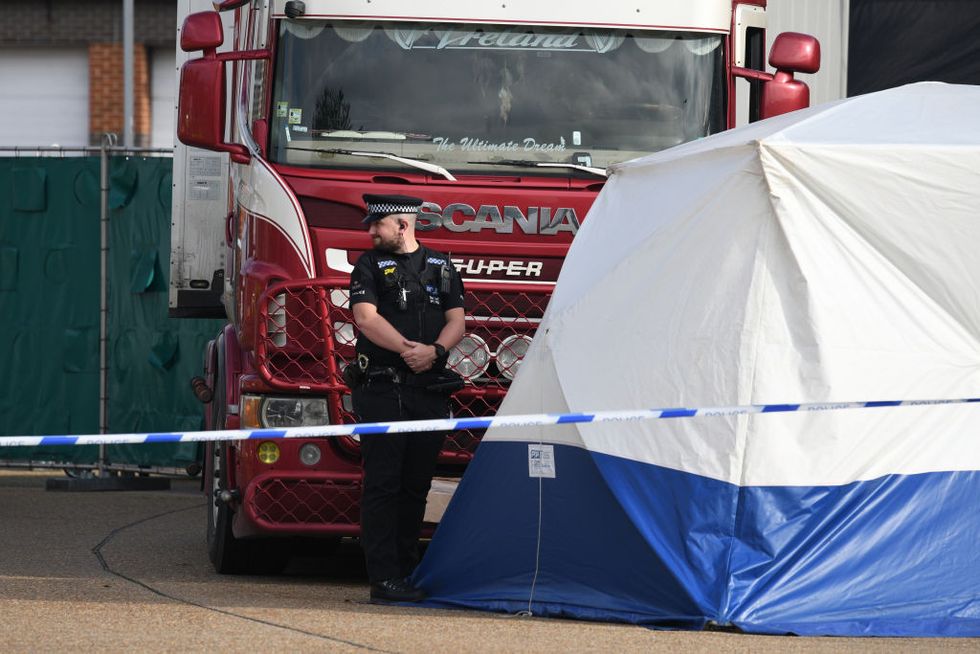 And he said that it had not at all been confirmed whether the truck was registered in the country. "There is also no indication of the nationality of the human bodies found in the truck," he
said
.
The truck's driver has been arrested on suspicion of murder.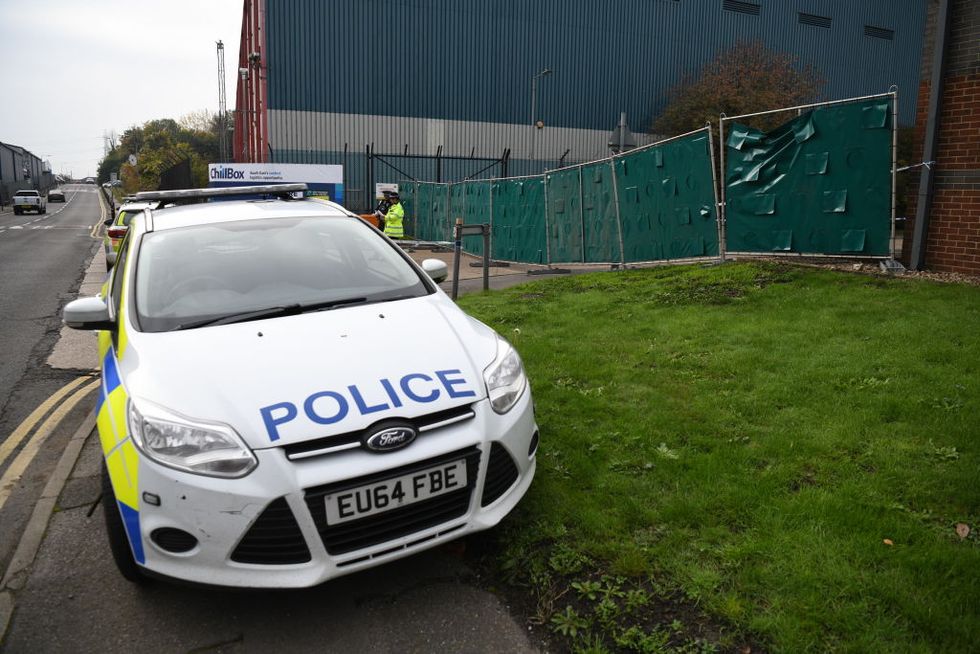 "A murder investigation was launched and the lorry driver, a twenty-five-year-old man from Northern Ireland, was arrested on suspicion of murder and remains in police custody."
The victims are yet to be identified...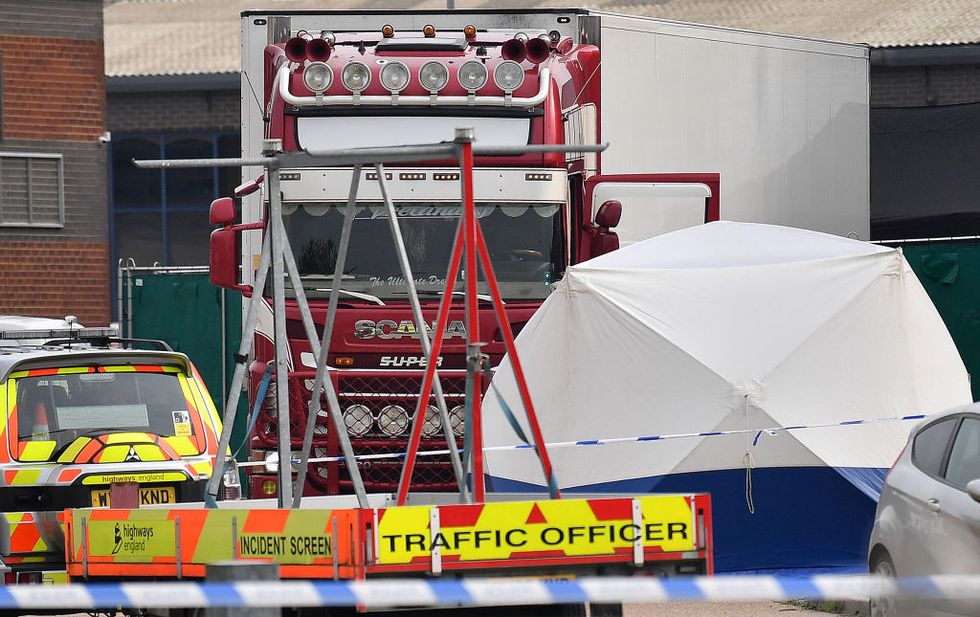 But it is currently believed that they were all either immigrants who were being smuggled into the U.K. illegally...
Or they were all victims of human trafficking.
@SkyNews Simply horrendous. #HumanTrafficking is still a hideous thing that is ongoing all the time. This needs to… https://t.co/iPXMQ1FuMb

— Brad Chuck (@Brad Chuck)1571828286.0
Antislavery.org
defines trafficking as the act of harbouring or transporting people into a situation of exploitation through the use of violence, deception or coercion, and then forcing these people to work against their will.
And the U.K. is a popular spot for traffickers.
Sickening news of 39 people found dead in a container in Grays. People trafficking is a vile and dangerous business… https://t.co/ggeYaEndO3

— Jackie Doyle-Price (@Jackie Doyle-Price)1571821635.0
The U.K. is a destination country for men, women, and children primarily from Africa, Asia, and Eastern Europe who are subjected to human trafficking for the purposes of sexual slavery and forced labour, including domestic servitude. So, sadly, this is looking like another likely possibility of the victims' fates.
People-smuggling and trafficking into the U.K. from impoverished European countries has long been an issue.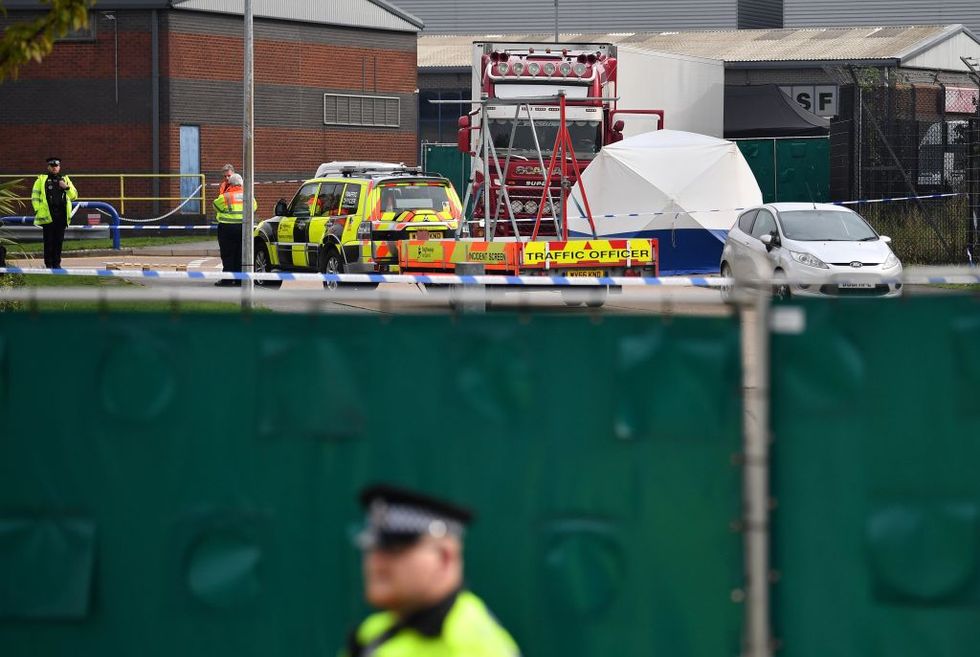 Richard Burnett, the chief executive of the Road Haulage Association,
said
, "This tragedy highlights the danger of migrant gangs people-smuggling on lorries." He then added, "It's highly unlikely that if this vehicle has come from Europe that it's been physically checked."
The lorry entered the country through Holyhead, a Welsh port that serves Ireland on Saturday...
@SkyNews @HelenAnnSmith0 Very sad that so many people have died, however, if you travel through Holyhead like I do… https://t.co/kXA9MaQs7k

— Pete (@Pete)1571825145.0
And many people have noted the lack of security at the port, which makes it the perfect route for smugglers and traffickers.
Britain's Prime Minister, Boris Johnson, addressed the horrific incident.
I'm appalled by this tragic incident in Essex. I am receiving regular updates and the Home Office will work closely… https://t.co/Zv5Ax6HCyc

— Boris Johnson (@Boris Johnson)1571822729.0
Taking to his Twitter account, he wrote, "I'm appalled by this tragic incident in Essex. I am receiving regular updates and the Home Office will work closely with Essex Police as we establish exactly what has happened." He made no comment on the issue of people-smuggling in the U.K.
Though many weren't impressed with his "fake" message of sympathy...
@Cheshire__red @BorisJohnson I hate it when politicians come out with all these fake platitudes. Why can't they be… https://t.co/CK2zhCs1hV

— HettyGetty (@HettyGetty)1571830132.0
The Prime minister has been slammed for his lack of action on this issue of human smuggling and trafficking into the U.K. from European and Asian countries.
The police are now working tirelessly to get to the bottom of this horrifying tragedy.
@BorisJohnson 39 people took all the risks to enter the UK for a better life and paid the ultimate price. They did… https://t.co/Pp7pceE6Ee

— Imran Khan (@Imran Khan)1571825569.0
They said in their statement, "This is an absolute tragedy and a very sad day for Essex Police and the local community. We will continue to work alongside many other partner agencies to find out what led to these deaths."
But they have admitted that it may be a lengthy process.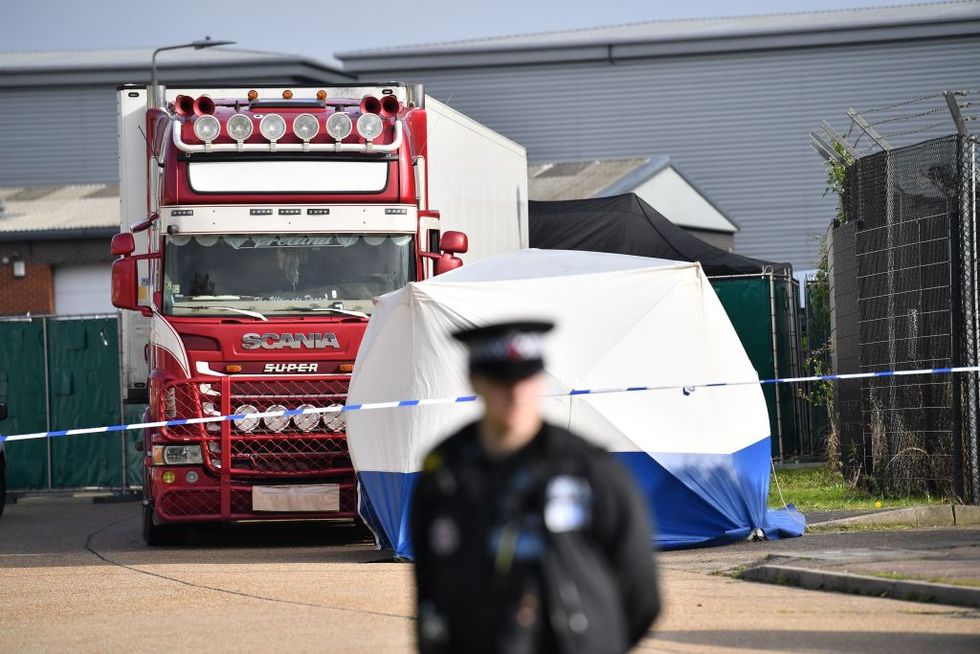 Identifying all thirty-nine victims will be no swift task, and there is always the possibility that the bodies may have been in the truck for quite a while.
And how long the truck was parked in the estate still remains unclear.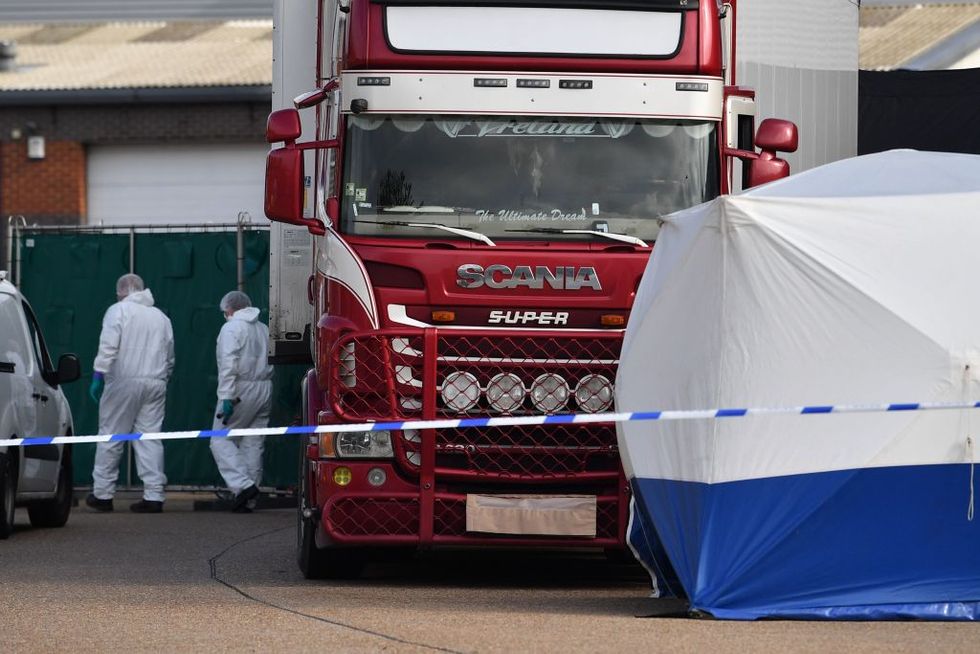 While the police have determined that the truck arrived in the U.K. over the weekend, it is still uncertain as to where it has been since then.
Since 2014...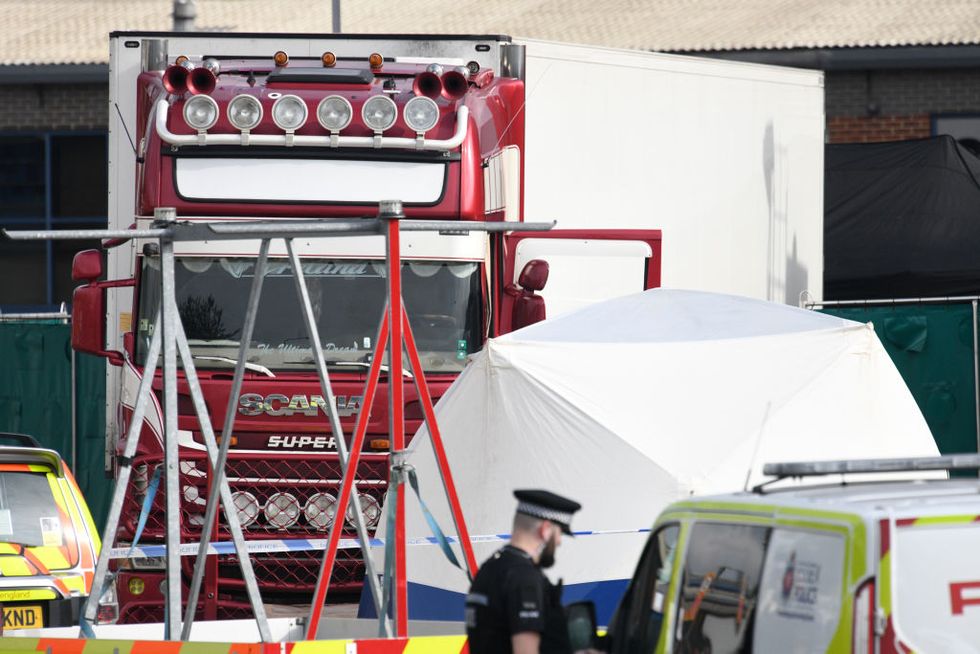 5 other migrants have been recorded as having died while in transit to the U.K.
So this is the worst incident of its nature to happen in almost 2 decades.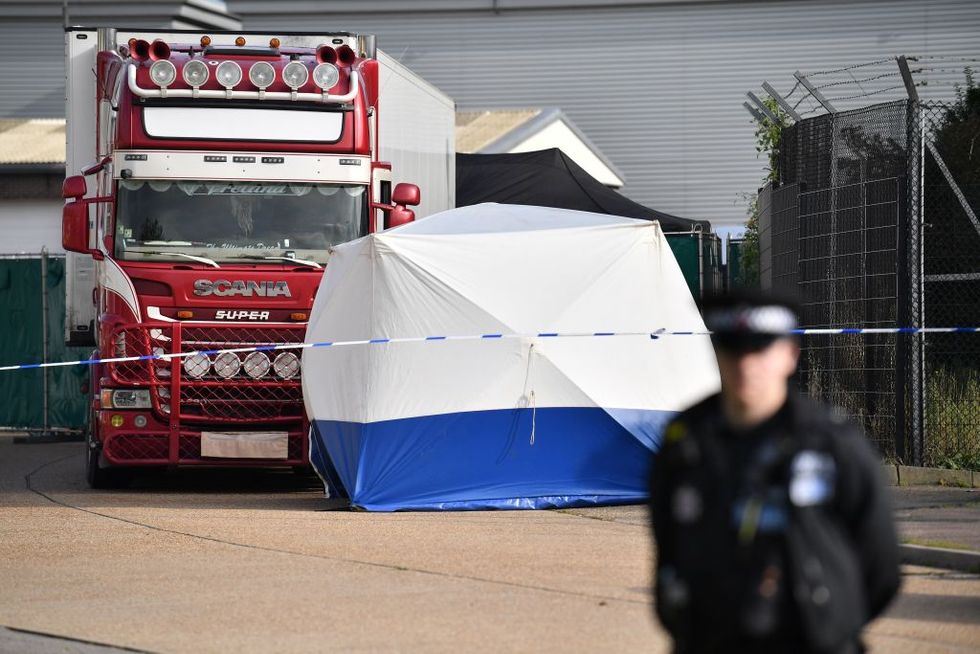 This horrifying incident resonates with a similar situation in which a truck was found in Dover in 2000 with fifty-eight dead Chinese migrants in the back.
The incident horrified the nation...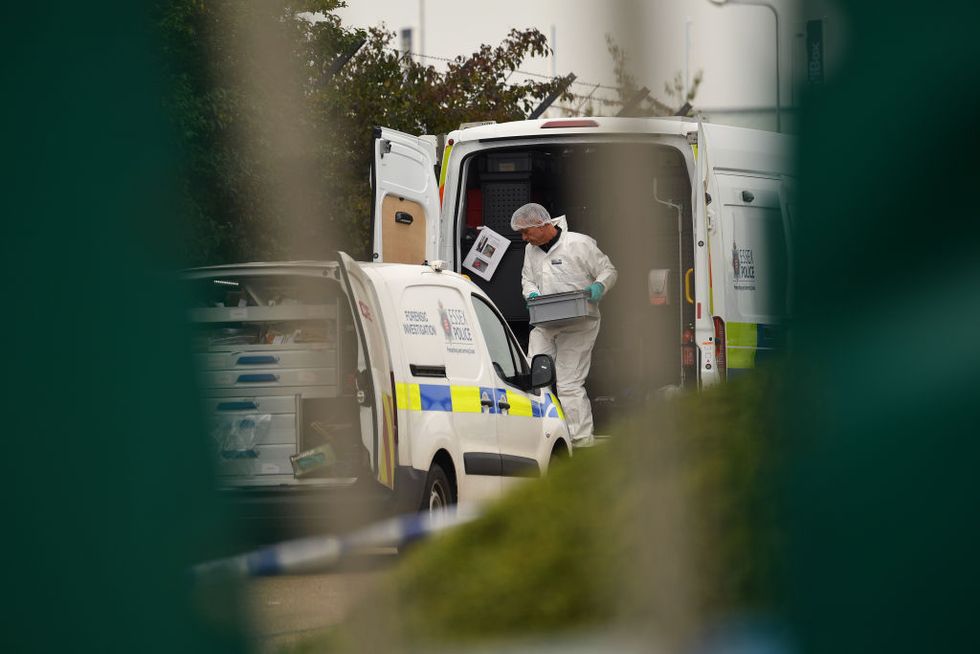 The Dutch-registered lorry, which arrived from Zeebrugge, Belgium, just before midnight on June 18th, 2000, contained fifty-four men and four women, all of whom had suffocated in the rear. It was hoped that something of this magnitude would never happen again - However, nearly 2 decades on, it has sadly hit the headlines again. When will change happen?