A poll has recently revealed that 56% of Americans think that they are better off now than they were in 2016. The findings also revealed that this is a record-breaking number and let me tell you, Joe Biden wasn't happy to hear the news...
As the all-important presidential elections loom above us...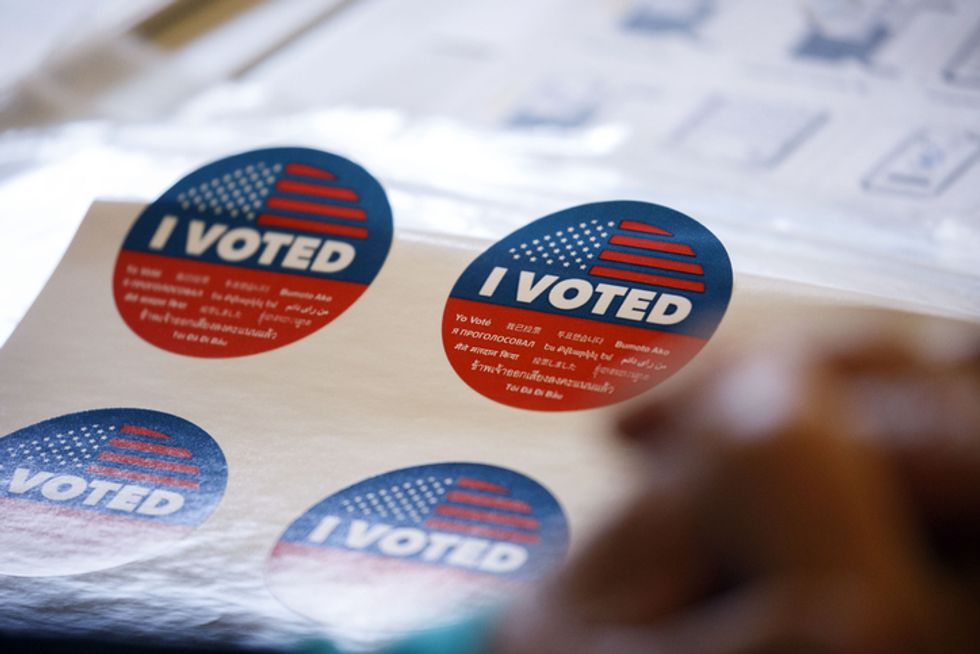 Every single day seems to be a struggle to get through.
Given the current pandemic and the state of politics, it's a surprise the world hasn't imploded.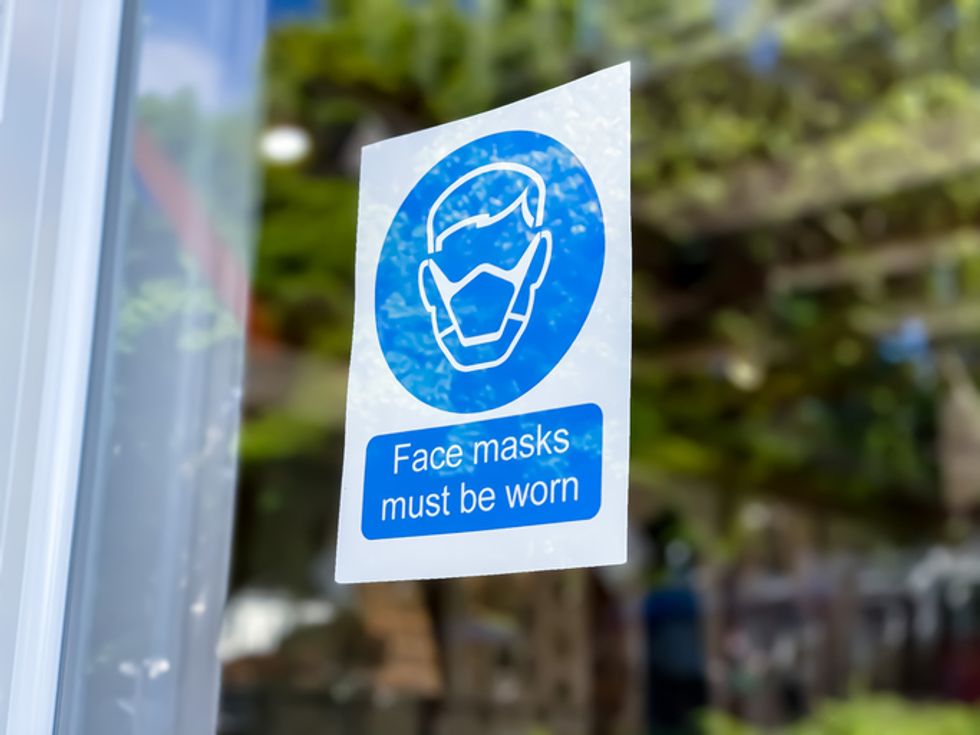 And as November 3rd gets closer, the polls are now out in full force too.
A recent one has revealed that 56% of Americans believe that they are better off now than they were in 2016.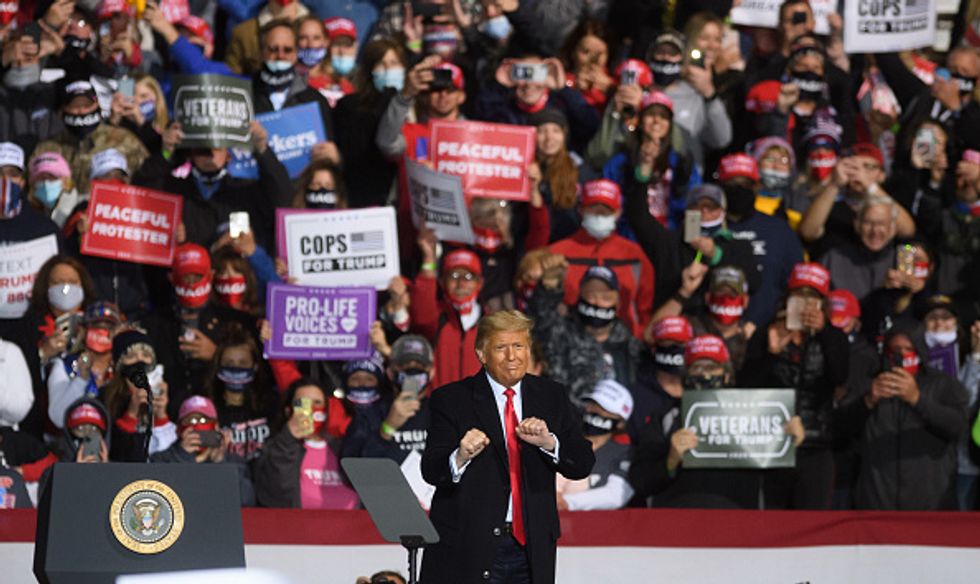 And Donald Trump's current opponent, Joe Biden, was not happy upon finding out the news.
It seems as though millions of Americans still have faith.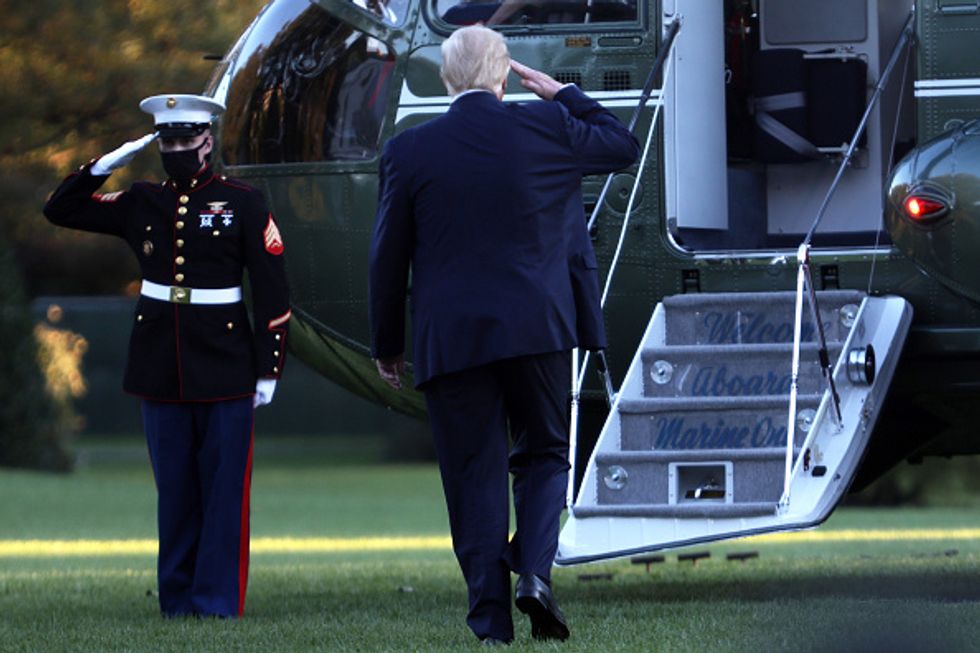 12 million of them have already cast their vote for their next President according to some other recent data released by US Elections Project.
But who really knows what's going to happen in twenty days?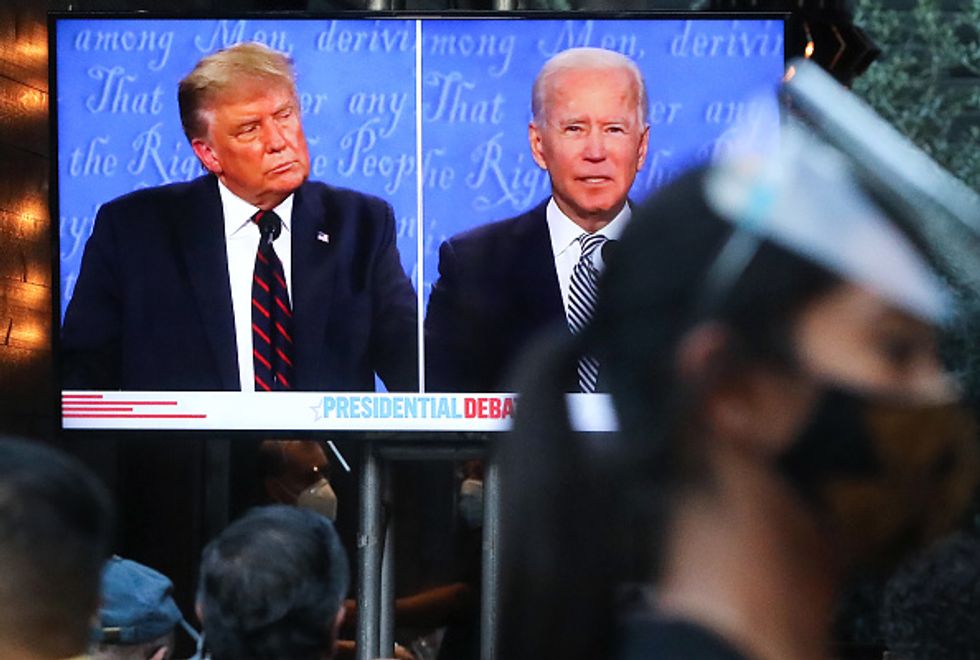 The responsibility of picking the correct leader is a tough one and with passionate opinions on both candidates, it's looking likely that this will be one tough battle.
Things got complicated on October 2nd when President Trump first fell ill.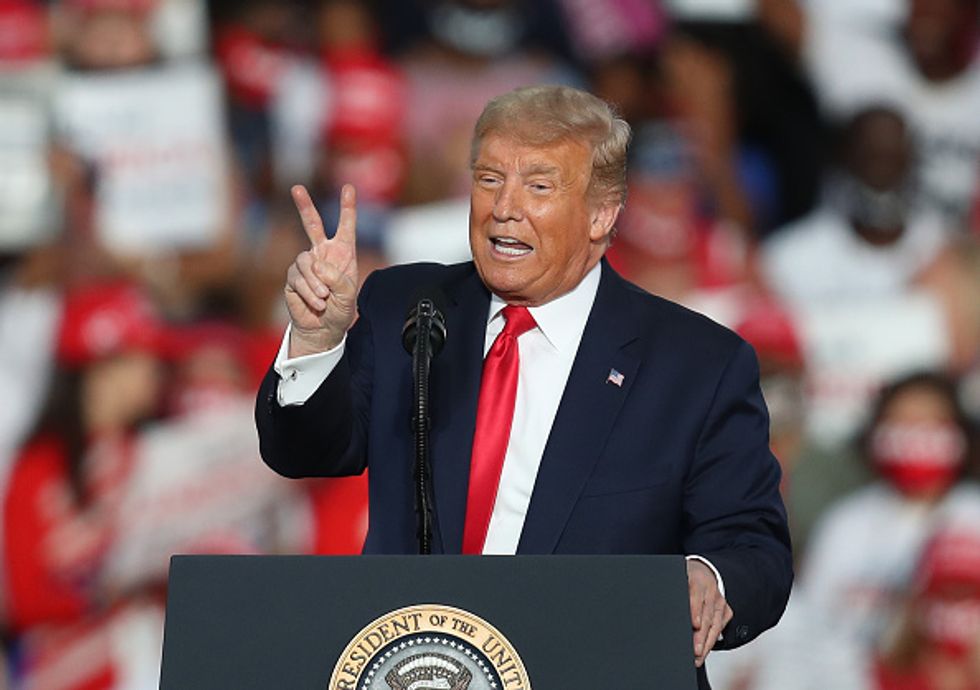 It was confirmed that the President and the First Lady, Melania Trump, had been diagnosed with the virus that has already killed over 208,000 Americans.
Trump tweeted this...
Though, at this time, he didn't give any further details regarding his and Melania's symptoms.
Immediately after his diagnosis, the President went into self-isolation...
@realDonaldTrump @FLOTUS We have your back President Trump!!! Get well soon 🇺🇸

— oregon4TRUMP (@oregon4TRUMP)1601614527.0
And floods of well-wishes for him and the First lady began pouring in from all around the world.
But on the other hand, lots of angry and spiteful messages have been thrown at the pair following their diagnosis too.
@realDonaldTrump @FLOTUS I just can't be sad. 200,000 Americans have died and he hasn't shed one tear. That's 67 9/… https://t.co/jY0xtfdE63

— Keller Keller (@Keller Keller)1601615591.0
Yikes.
It's been a divisive topic, to say the least.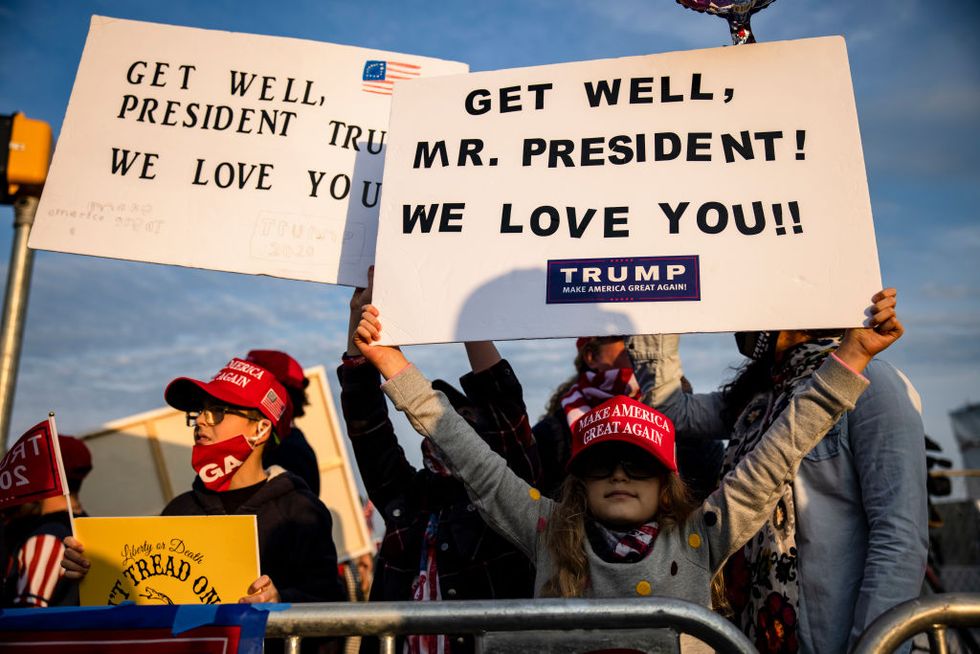 But many people were, quite rightfully, feeling concerned about Trump's chances of surviving the deadly virus.
Because even though the virus has a fairly steady survival rate...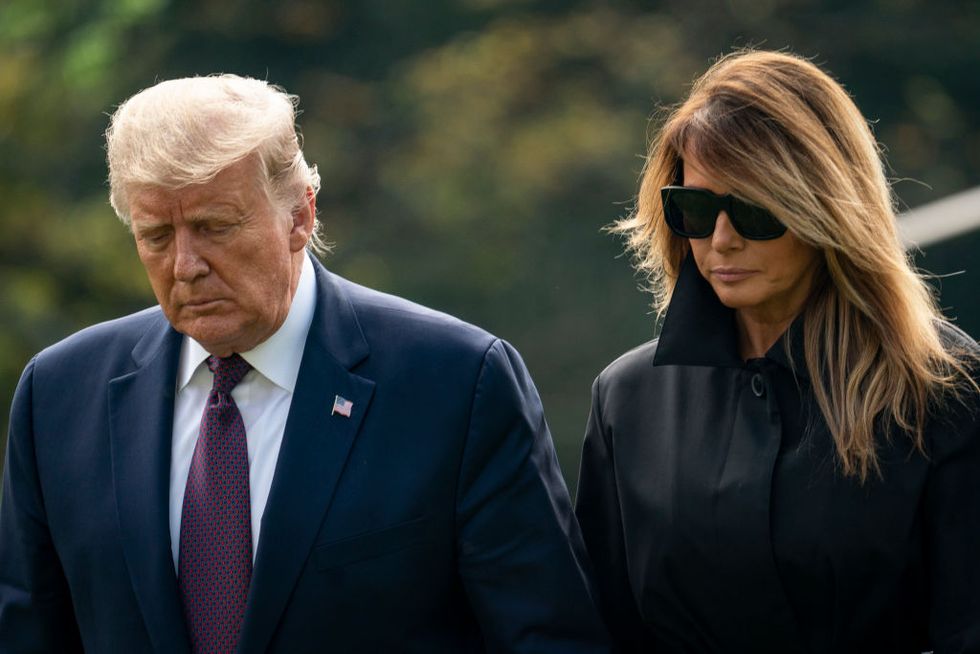 Seventy-four-year-old President Trump is actually in the high-risk category.
But the White House was quick to put many worries to rest.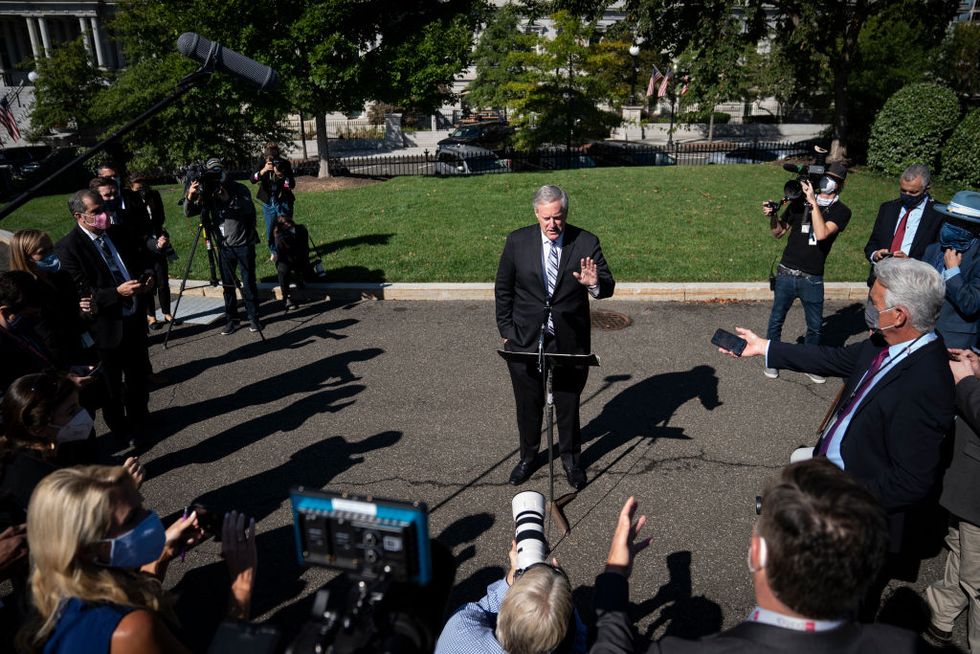 Mark Meadows, the White House Chief of Staff, spoke at a live press conference today where he stated that he is "optimistic the President will have a very quick and speedy recovery."
Meadows explained that the White House's core staff have all been tested for the virus...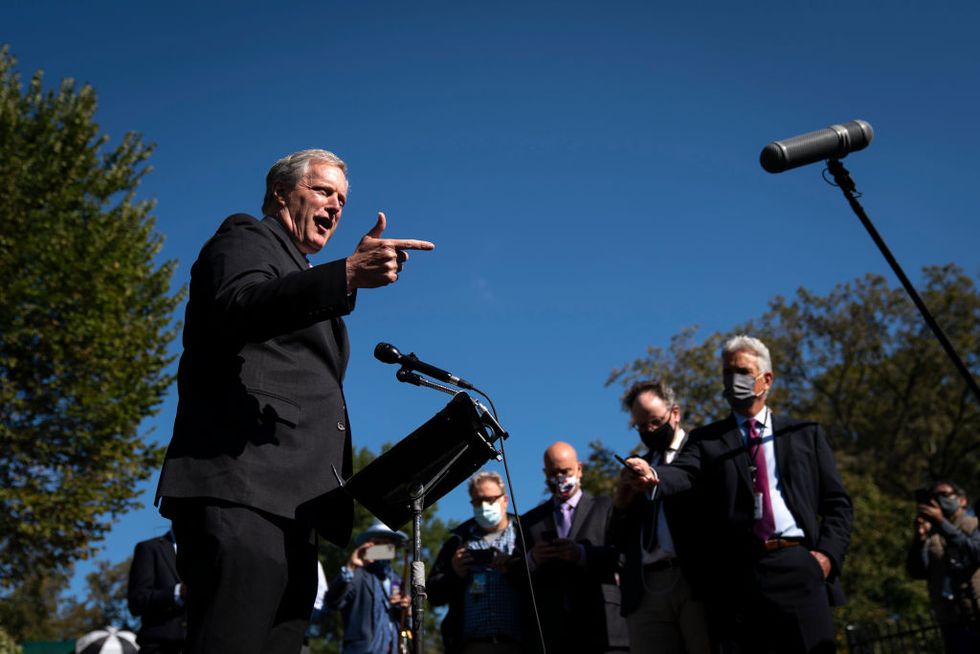 And said that the President was "energetic" and in "good spirits", adding that he was "staying committed to working very hard on behalf of the American people" Apparently, the first question Trump asked him after his diagnosis was "how's the economy doing?"
However, Meadows may have spoken too soon.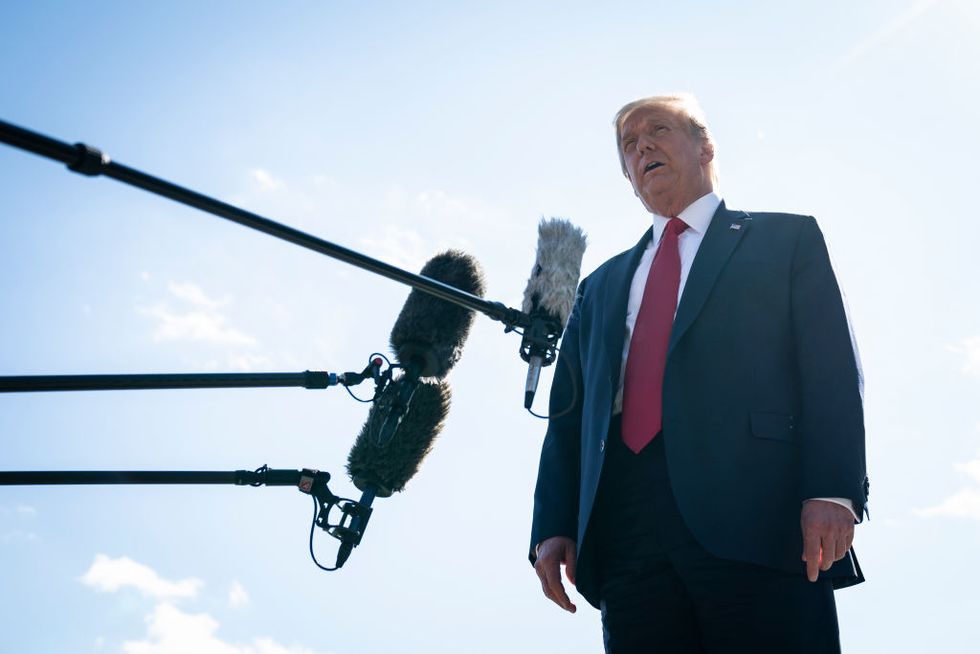 Because, shortly after his statement, it was
reported
that the president had been admitted to the hospital.
On Friday, Trump was transported to Walter Reed National Military Medical Centre.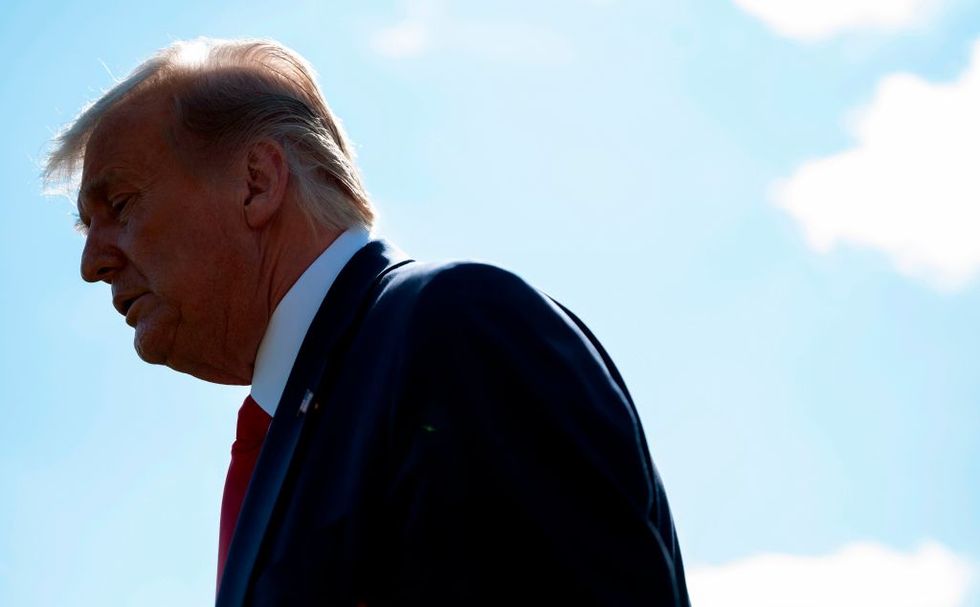 This came after he received a cocktail of drugs as a "precautionary measure."
However, he gave off the impression that he was extremely unaffected by the virus.
Over the weekend, Trump gave a video update from the hospital, in which he praised the "incredible" Walter Reed National Military Medical Center, and revealed that he had "met some of the soldiers" and was planning a "surprise" visit.
But then, shortly afterward, Trump came forward with a shock announcement.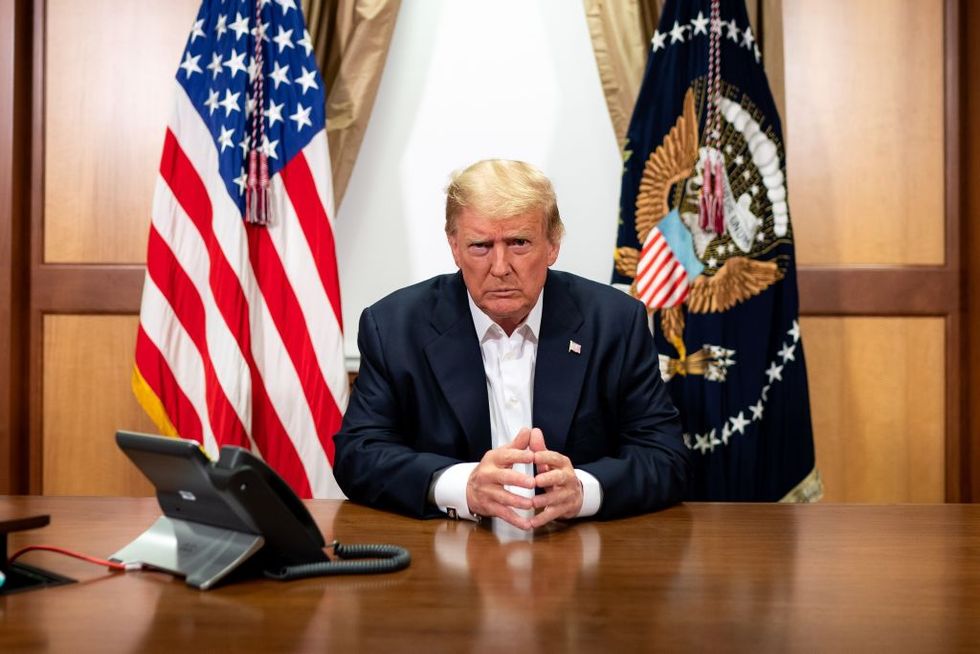 Taking to Twitter, he revealed that he would be discharged from the hospital later on that day.
The President tweeted this:
"I will be leaving the great Walter Reed Medical Center today at 6:30 P.M. Feeling really good! Don't be afraid of Covid. Don't let it dominate your life. We have developed, under the Trump Administration, some really great drugs & knowledge. I feel better than I did 20 years ago!"
Now, telling a country to not be afraid of a virus that has killed 200,000 Americans is an extremely reckless thing to say...
@realDonaldTrump Tell that to the 220,000 people who died from #COVID19 #OnYourWatch and their families @POTUS

— Greg Rickard (@Greg Rickard)1601969132.0
And, of course, people were
not
happy with his choice of announcement.
@realDonaldTrump "Don't be afraid of Covid. Don't let it dominate your life" great advice, if only the 210,000+ Ame… https://t.co/kgdmamxJKW

— Brandon Cruz (@Brandon Cruz)1601969064.0
But Trump's dangerous outlook on the virus isn't the only thing pressing on people's minds...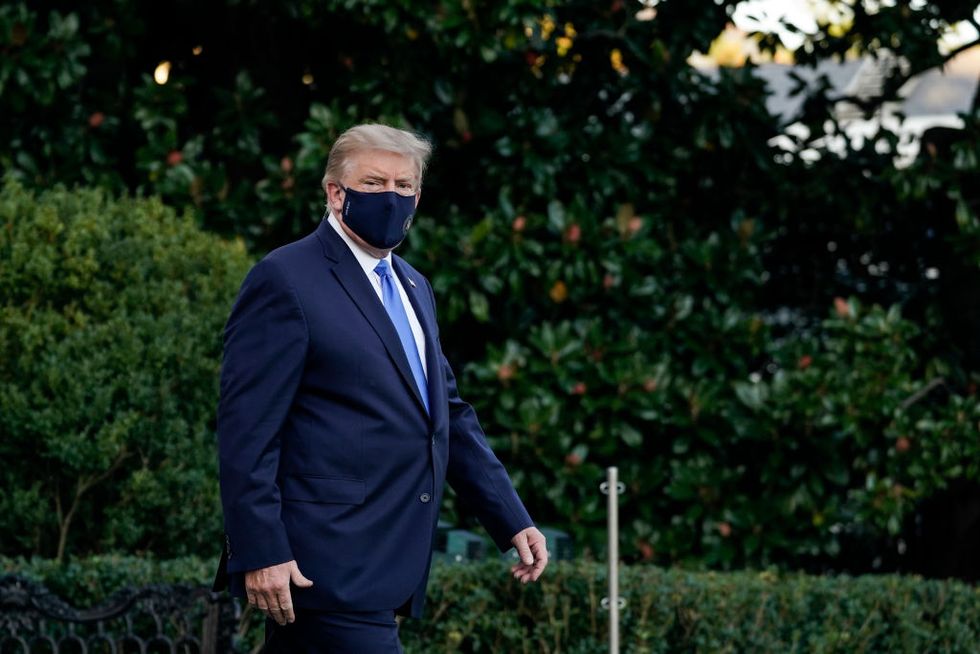 What does this mean for his presidential campaign?
Of course, if the president is still unwell...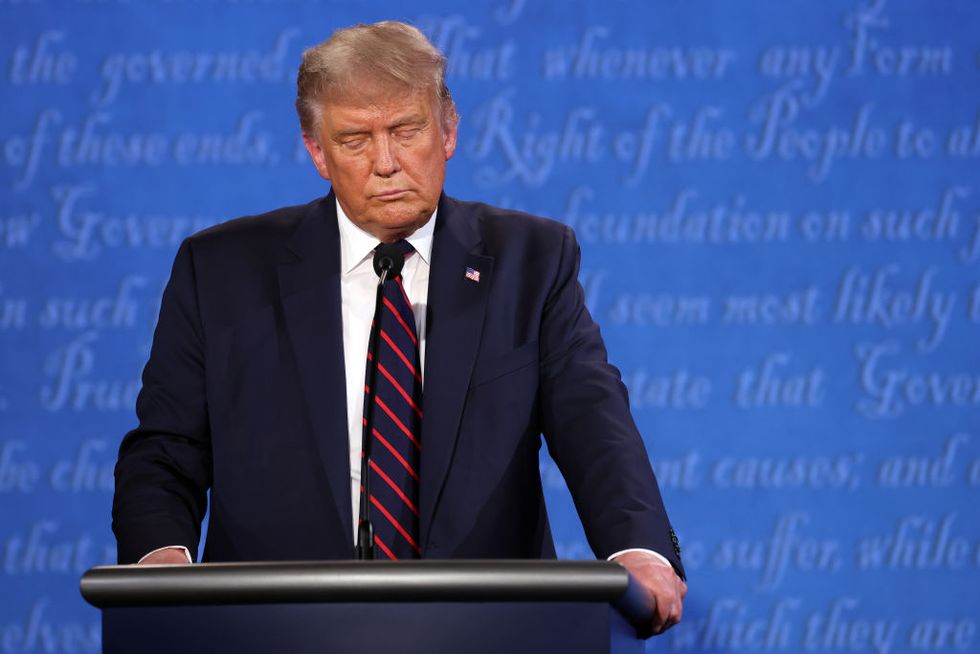 He won't be able to take part in his campaign properly and bless his fans at rallies, not that they would care about getting infected anyway. And not to mention the highly anticipated second round of debates.
It was scheduled to take place tomorrow.
But it has been oficially canceled.
And it's probably for the best...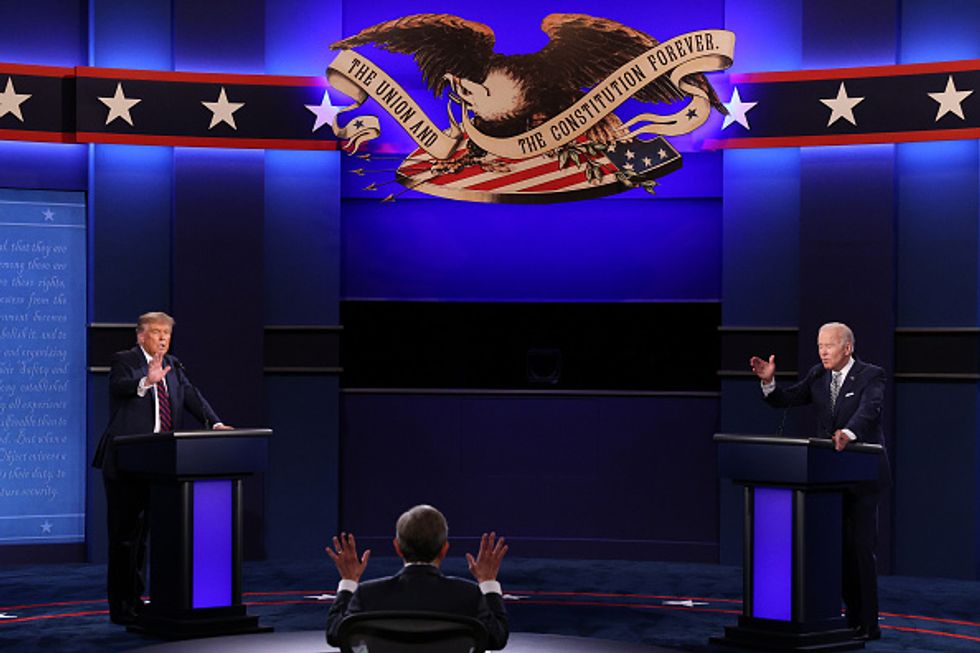 But the sudden removal of the event has not had a dramatic impact on the voting rates because, so far, 12 million Americans have already had their say.
This is according to recent data released by the US Elections Project, who have delved deeper into the statistics.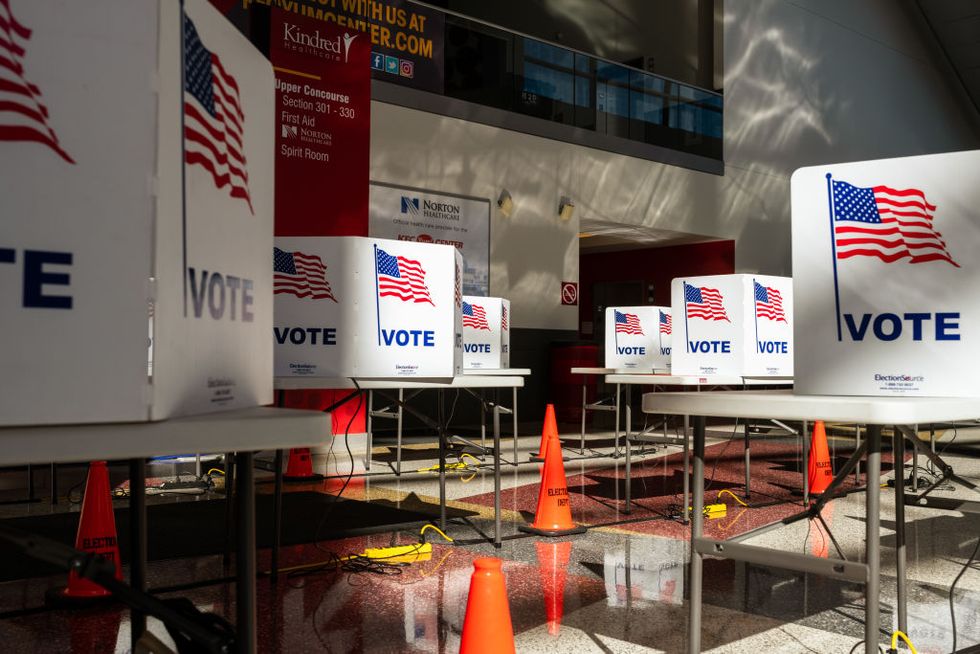 The results include both ballots cast in-person and absentee or mail-in ballots returned to local elections offices.
But 12 million only counts for 8.6% of the overall turnout in 2016.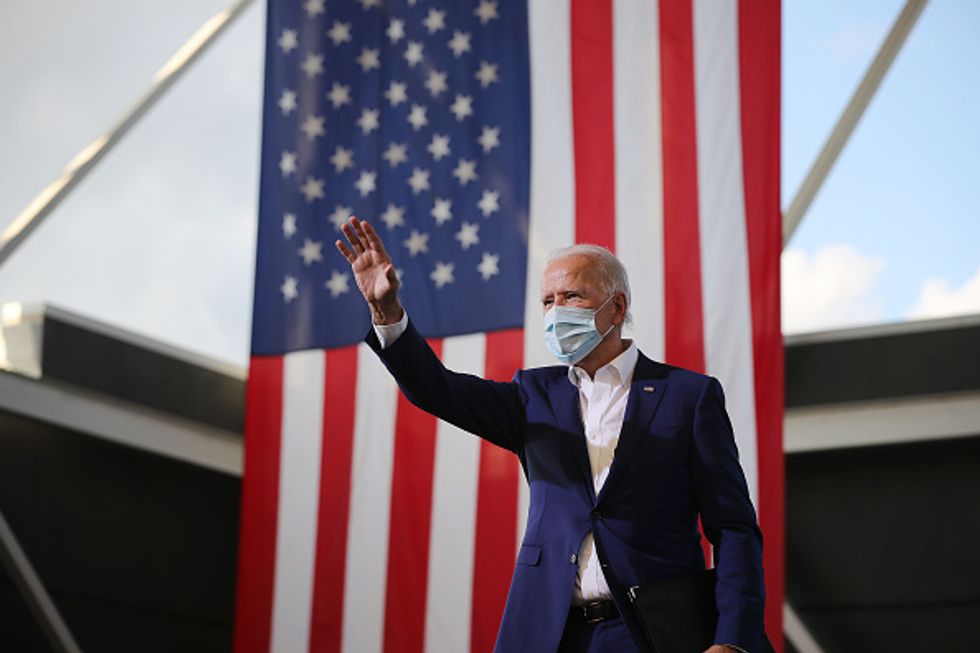 With 20 days to go, there is still a lot of time for other Americans to head down to their local polling station and vote.
But that wasn't the only statistic that has us shocked today...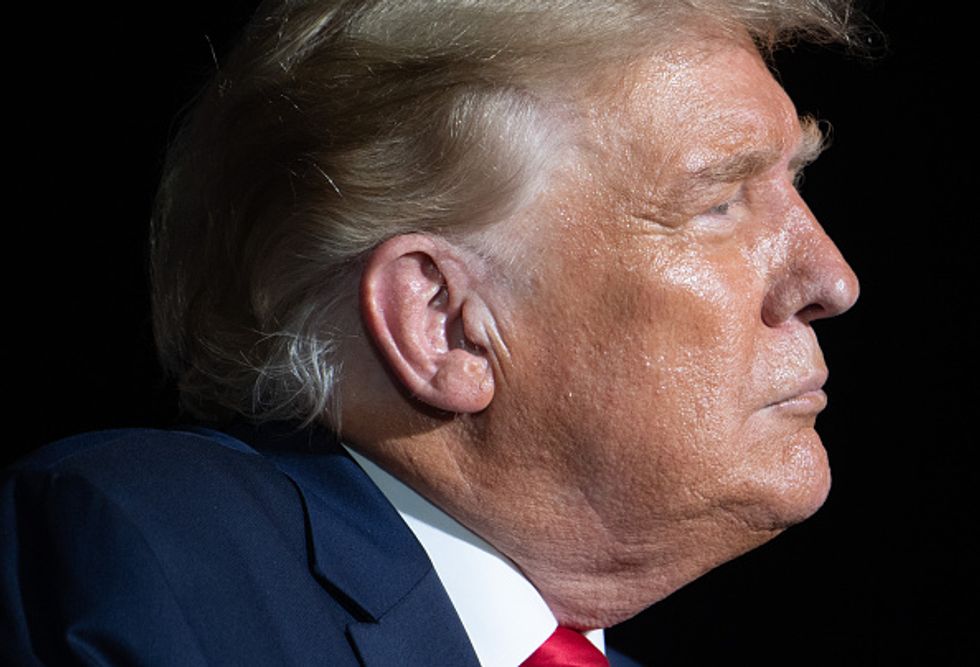 Recently, the new Gallup poll revealed that 56% of Americans think that they are better off now than they were in 2016 under President Obama.
This is a record-breaking stat as the highest ever percentage used to be 47% under George W. Bush back in 2004.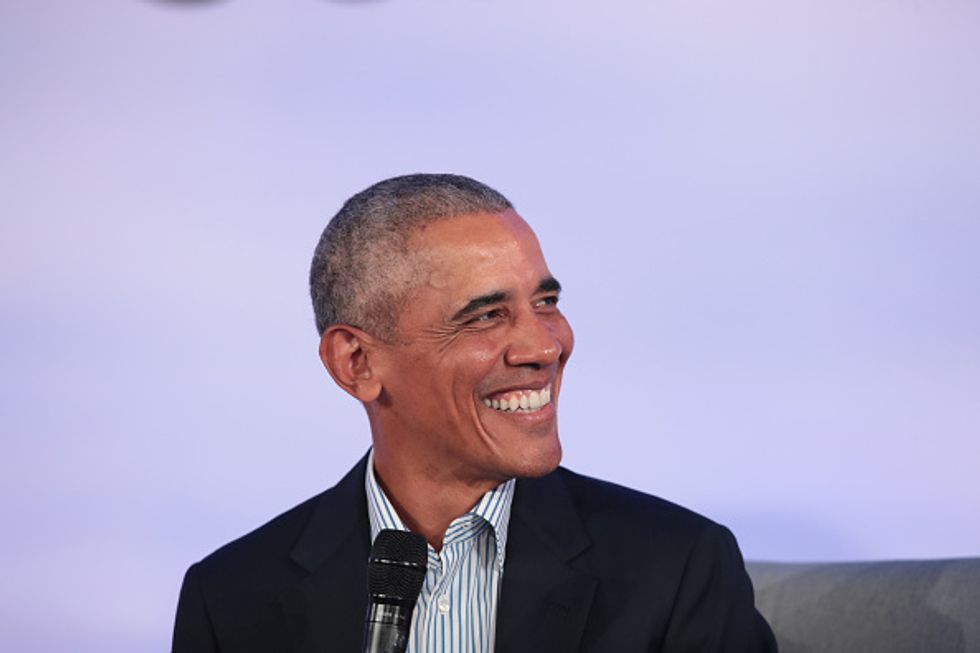 Obama was at 45%, but that is nothing compared to the whopping 56% that voted this year saying they are better off than they were 4 years prior.
But when Joe Biden heard the news, he dismissed it as quickly as possible.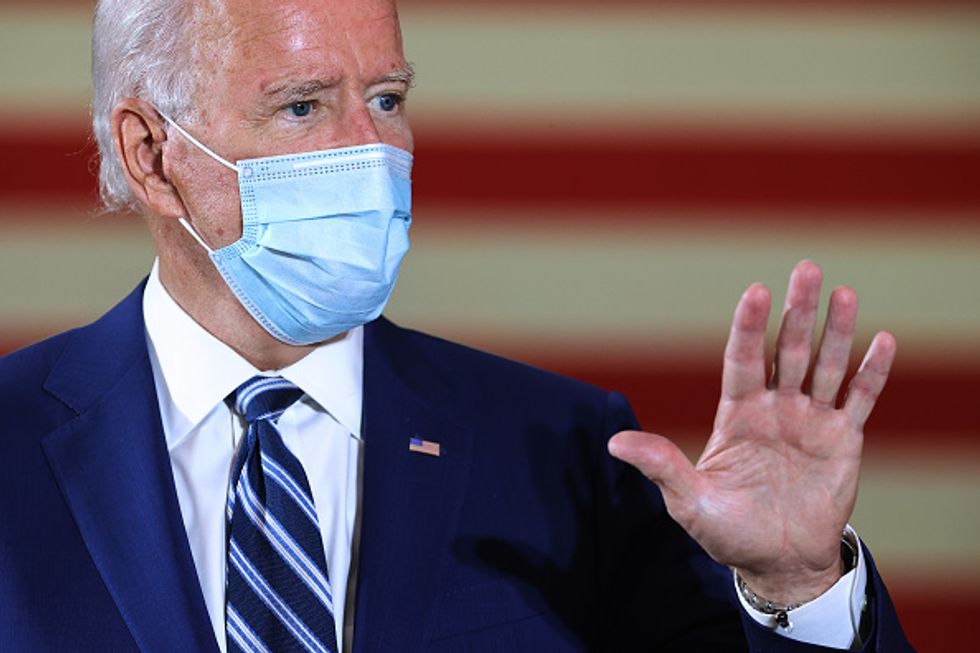 He was asked by
WKRC
: "Why should people who feel that they're better off today under a Trump administration vote for you?"
To which Biden replied: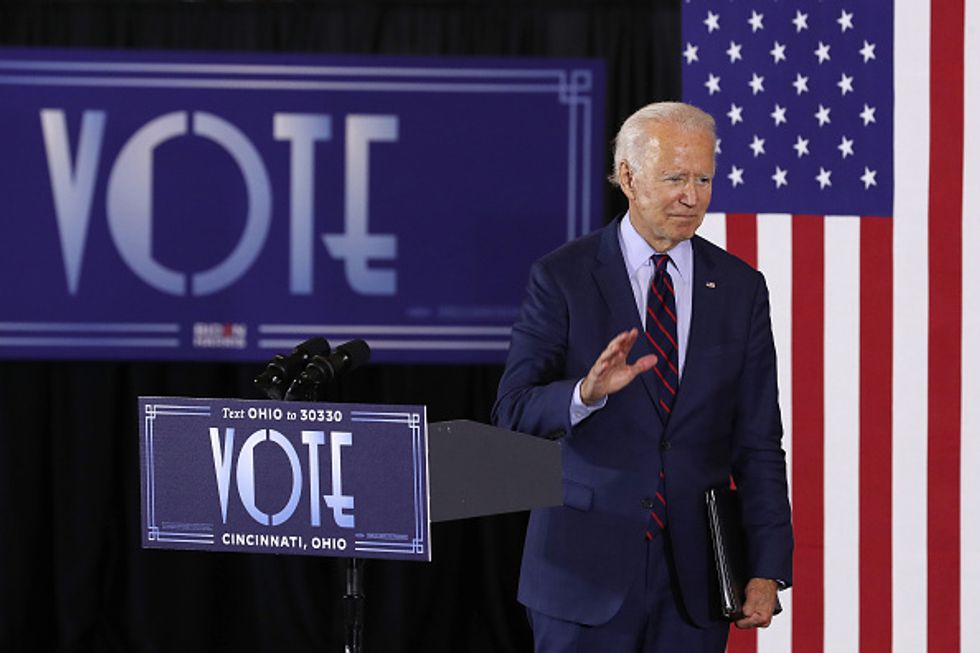 "Well if they think that, they probably shouldn't." Then, referring to the incorrect stats, he added: "They think- 54 percent of the American people believe they're better off economically today than they were under our administration? Well, their memory is not very good, quite frankly." Ironic, huh?
And obviously, he had to take a quick swipe at his opponent in there too...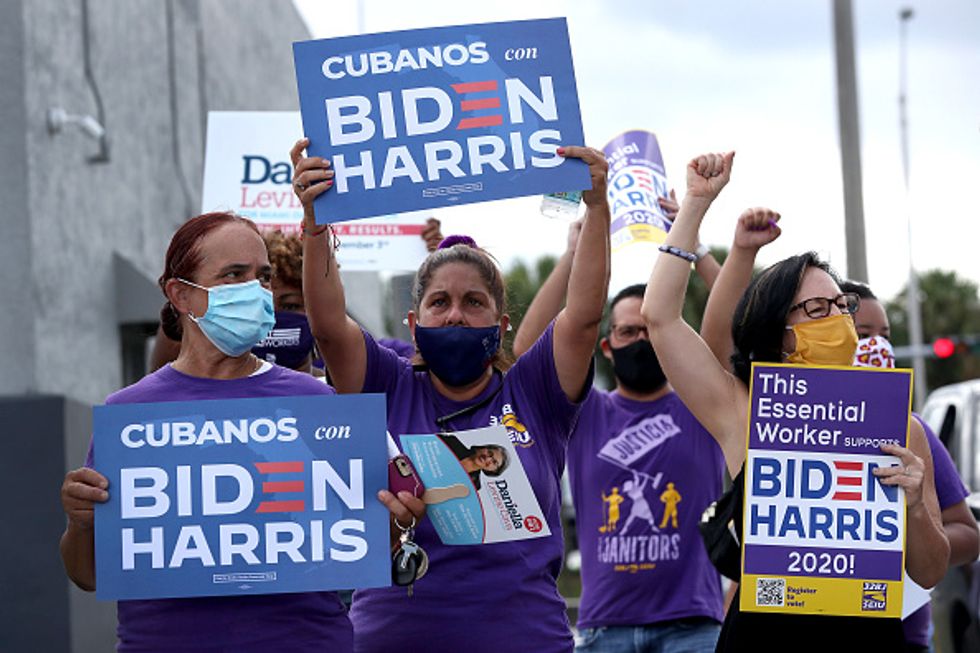 He said: 'And in addition to that, we have a president who doesn't share the values of most Americans. 'He's not very honest with people. He's flouting the conventions relative to public safety in terms of even now, not wearing a mask, a guy who has been a super spreader."
"But look, whatever they believe they should go out and vote. People should vote. Period."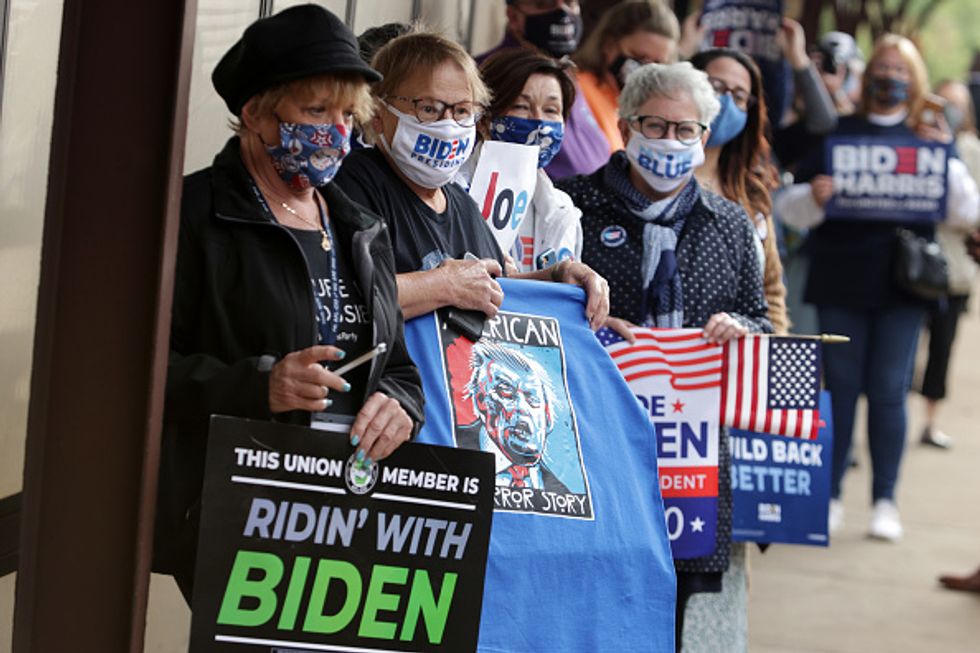 That's some good advice. Please have your say on November 3rd. In other related news, see why our current President was booed while he was paying his respects to RBG...