President Trump and Democratic candidate, Joe Biden, have gone head-to-head 3 times during the presidential run.
Experts have weighed in on who triumphed in each of their meetings.
And now one poll tracker has shown where the race stands...
This election has been ugly.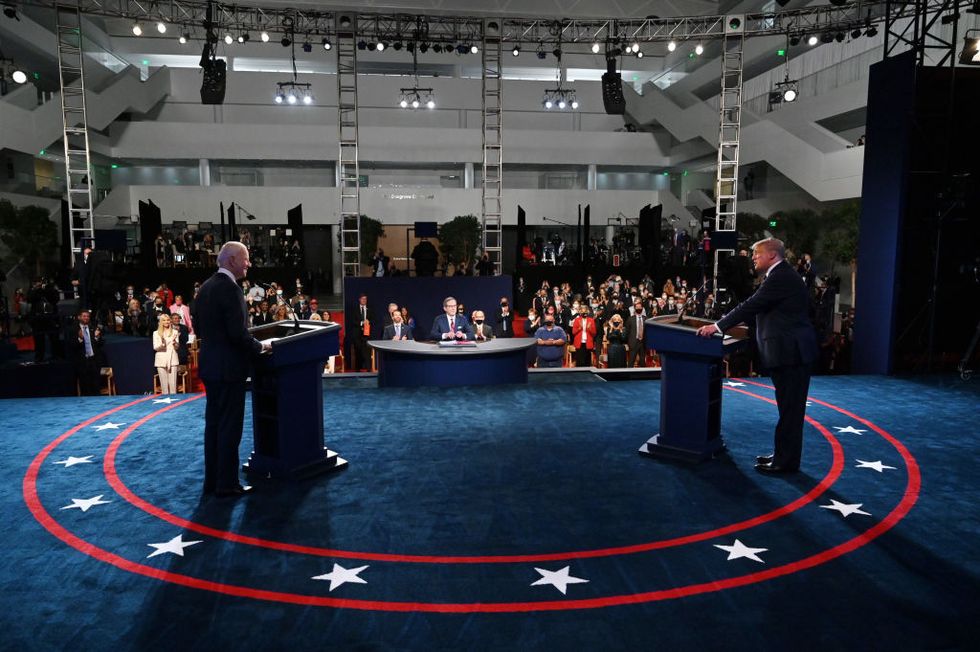 Trump V Biden was never going to be a civilized affair, but the scenes that have unfolded over the debates have been nothing short of
brutal.
Tensions between the candidates have been bubbling for some time now...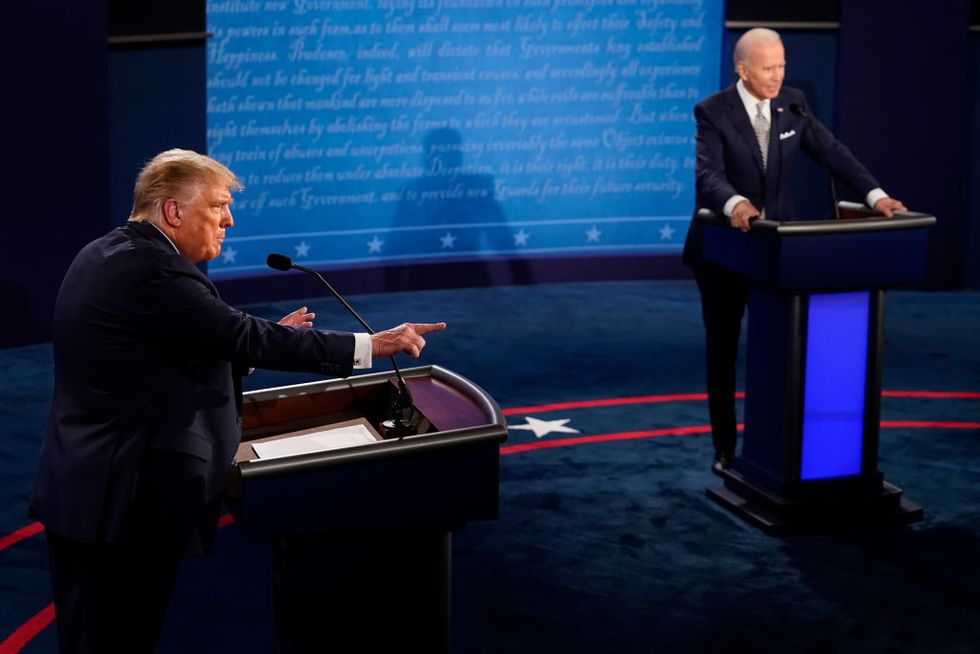 And during the debates, it seemed that their mutual feelings of resentment finally reached a boiling point.
There have been some brutal moments.
Like when Biden suddenly lashed out at President Trump when he continued to speak over him.
Plus, some truly eye-opening moments.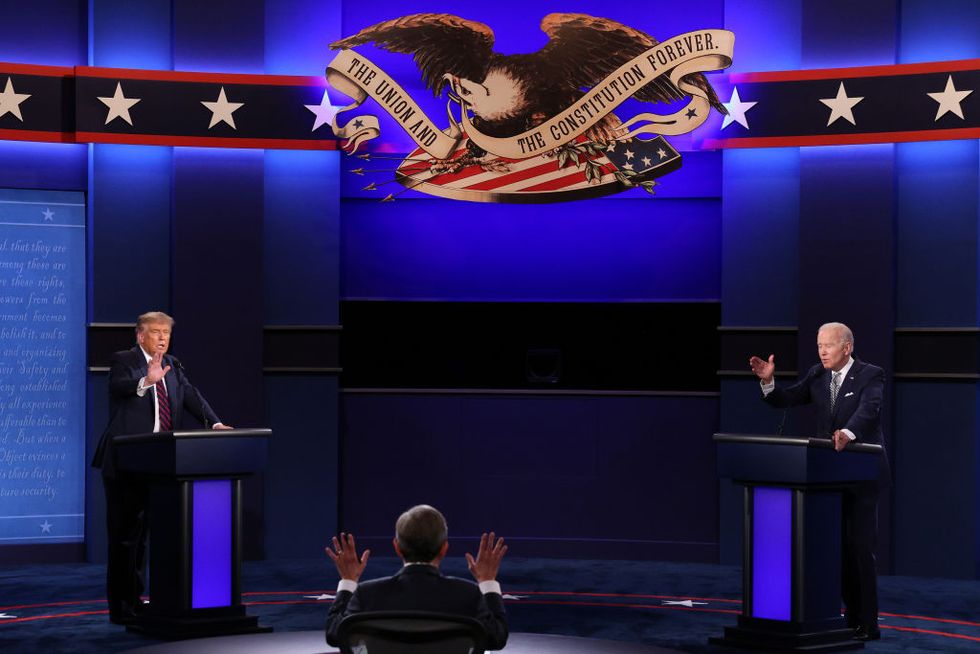 For example...
When the President was grilled on the newly surfaced allegations regarding his income tax.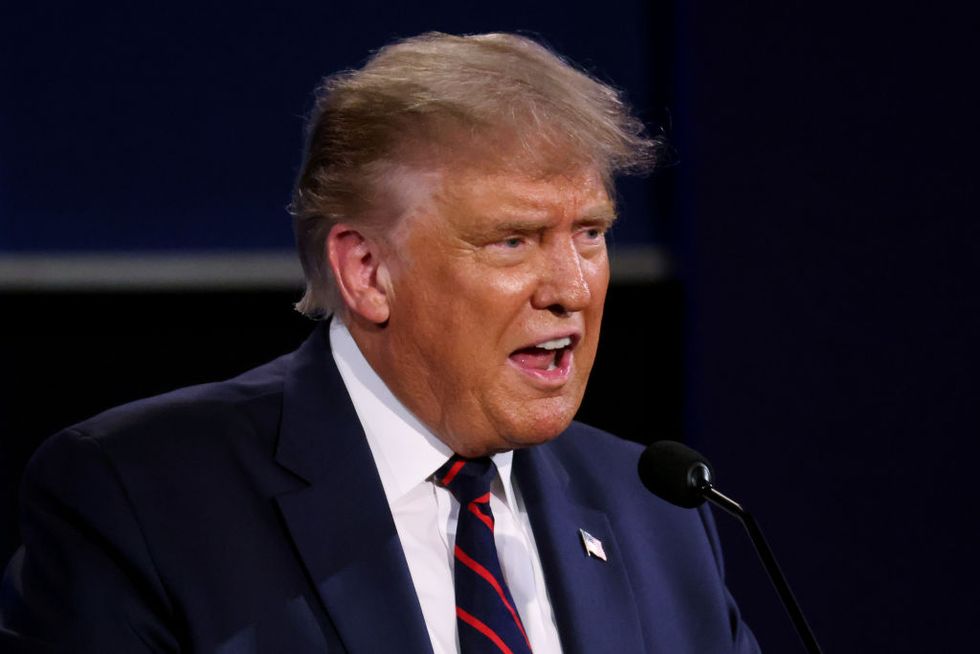 Asked if it was true that he paid just $750 in income tax in 2016, as reported by The New York Times last week, Trump said, without hesitation: "I paid millions of dollars in taxes, of income tax." Biden used this opportunity to ask for evidence of these tax payments, adding that Trump "takes advantage of the tax code."
Trump was also asked to condemn white supremacist groups...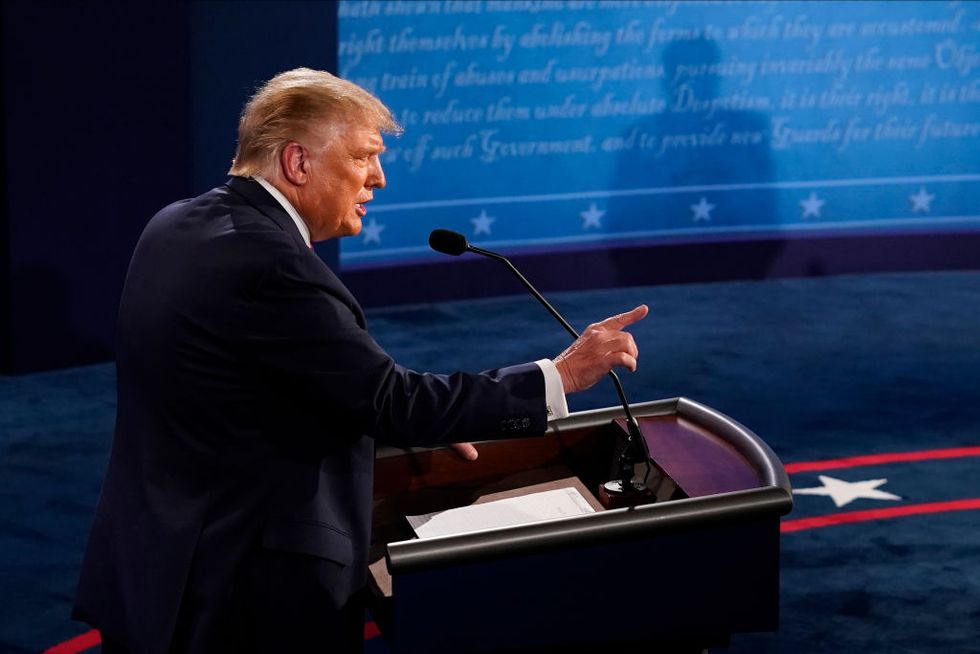 But instead chose to focus on the left. He said: "Sure I'm willing to do that, but almost everything I see is from the left-wing. I'm willing to do anything. I want to see peace." And, when asked to give this group of people a name, he responded with "Proud Boys." Proud Boys, a neo-Nazi organization, appeared to use Trump's "stand back, stand by" call in a new logo posted on Telegram shortly after the debate.
Biden's son, Hunter, was dragged into the firing line.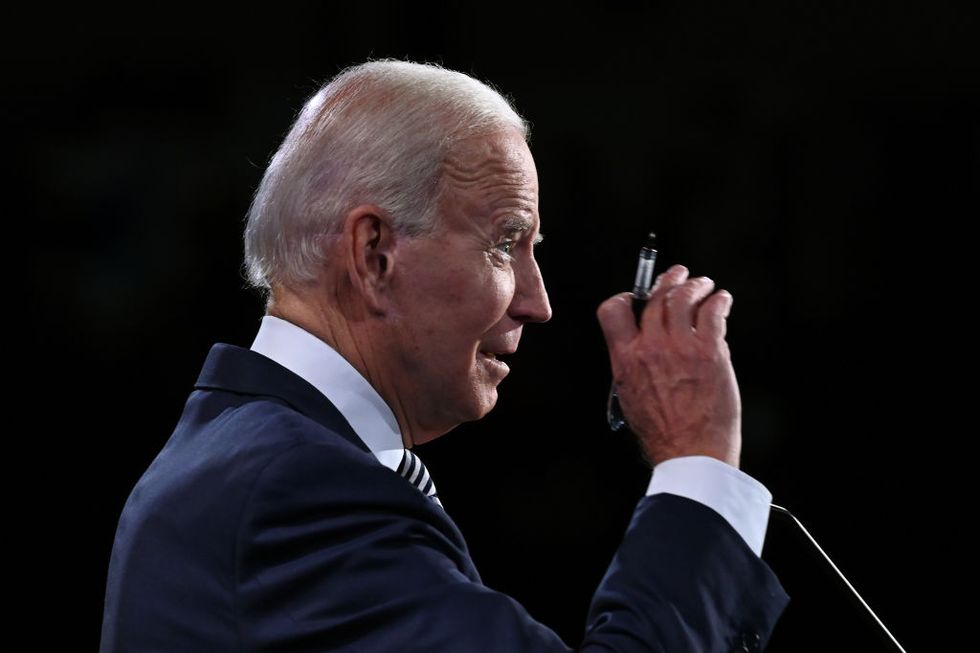 The President brought up Biden's son, claiming the mayor of Moscow's wife gave him millions of dollars and raising questions over his links with Ukraine. He also mentioned Hunter's drug problems.
The insults continued to flow.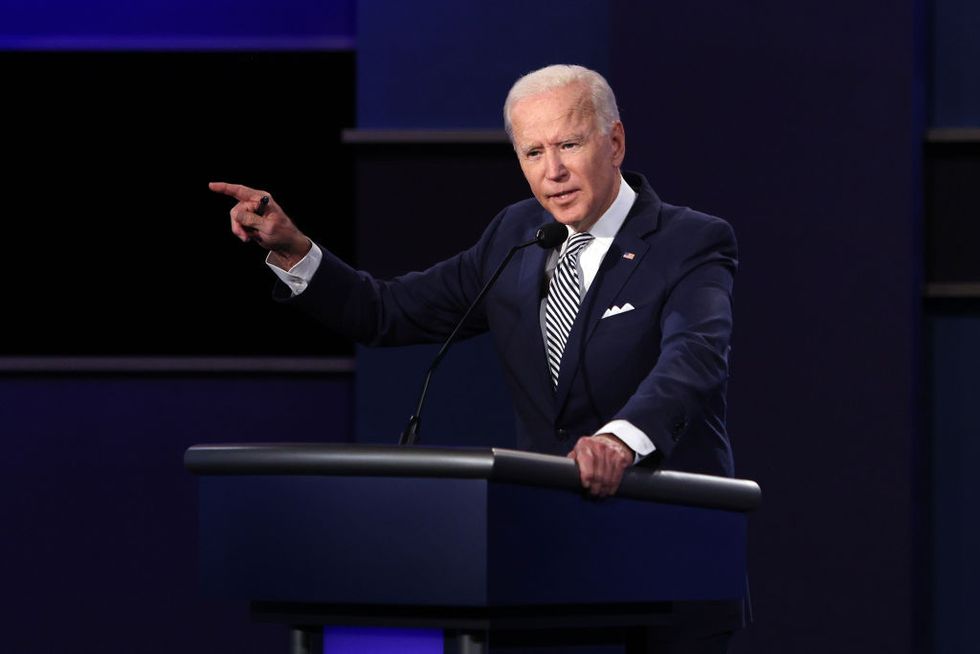 "Everything he's saying here is simply a lie, everybody knows he's a liar," Biden said during an exchange about healthcare. He also called Trump "the worst president this country has ever had."
And, of course, President Trump didn't take them quietly.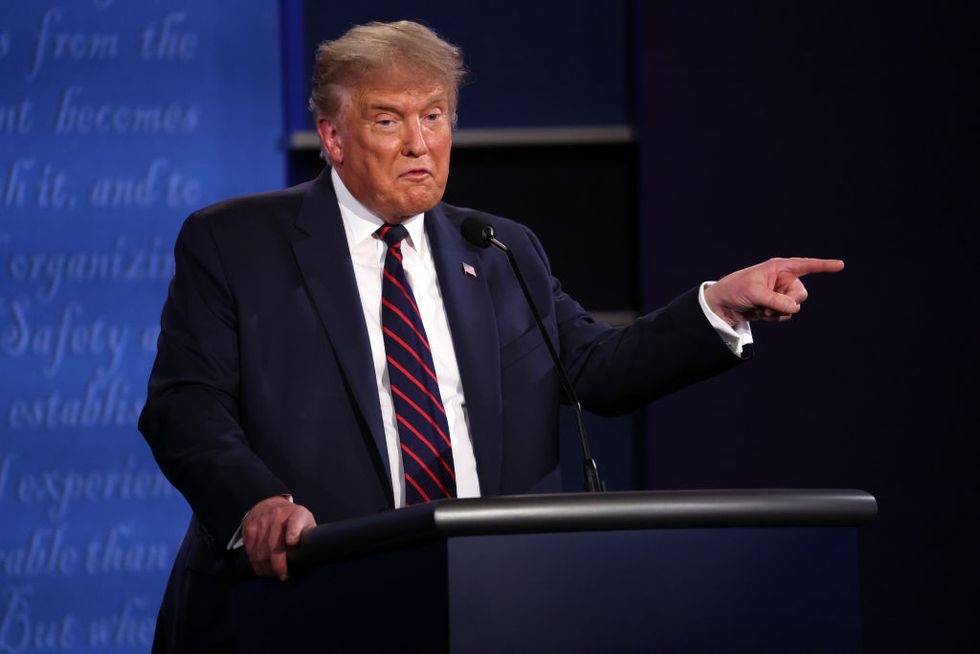 Not to be outdone, Trump got in plenty of digs as well, firing at his opponent: "There's nothing smart about you Joe. Forty-seven years, you've done nothing."
But, out of their many valiant attempts to slander one another...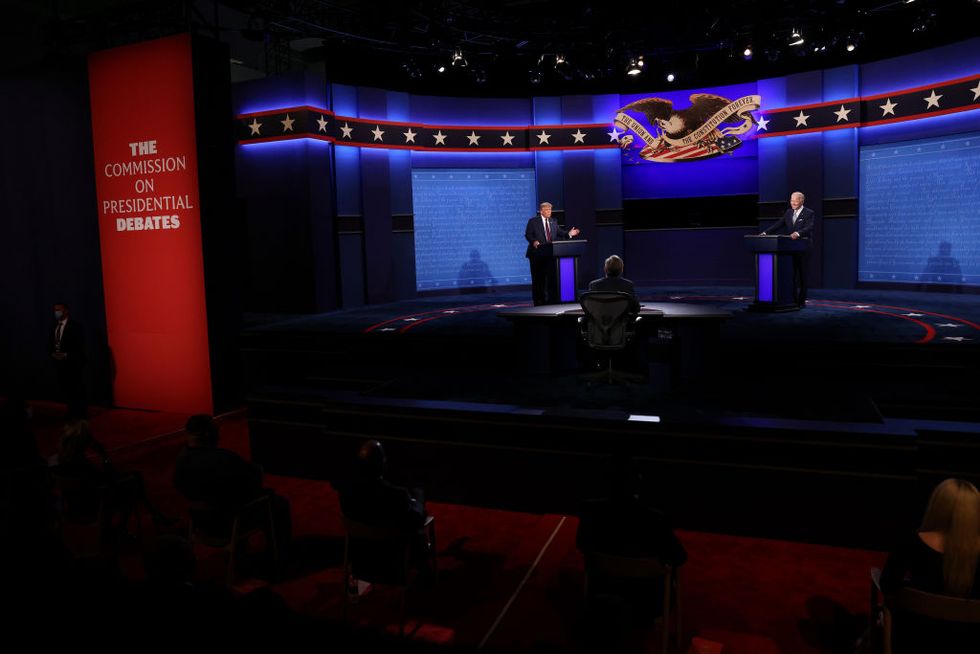 There was another moment that shocked viewers.
Because...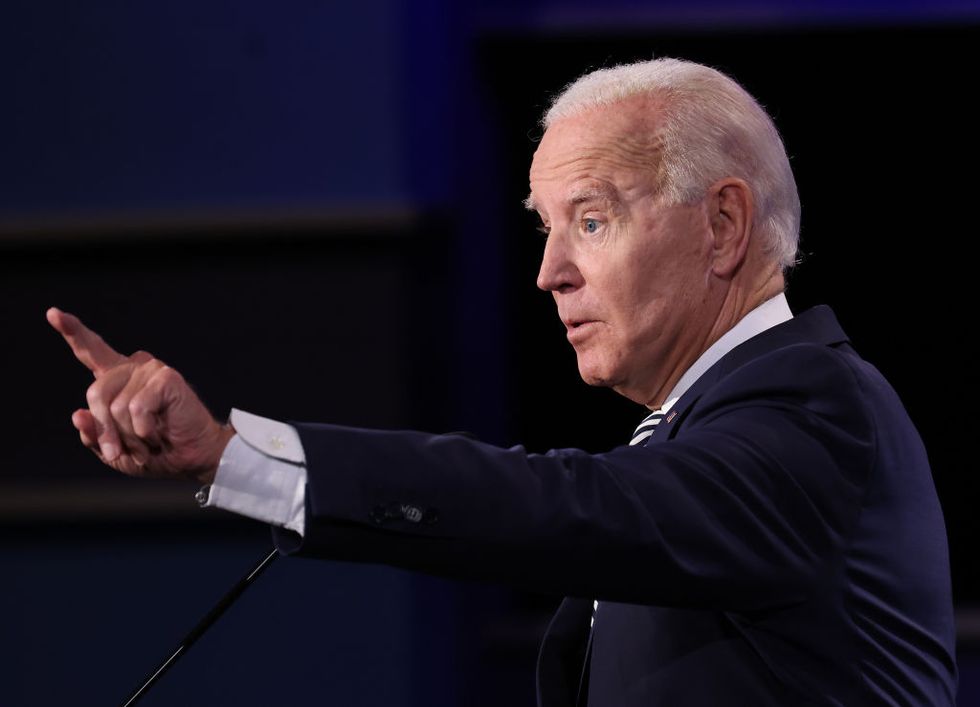 Biden actually told the president to "shut up."
But as for who actually won the debates?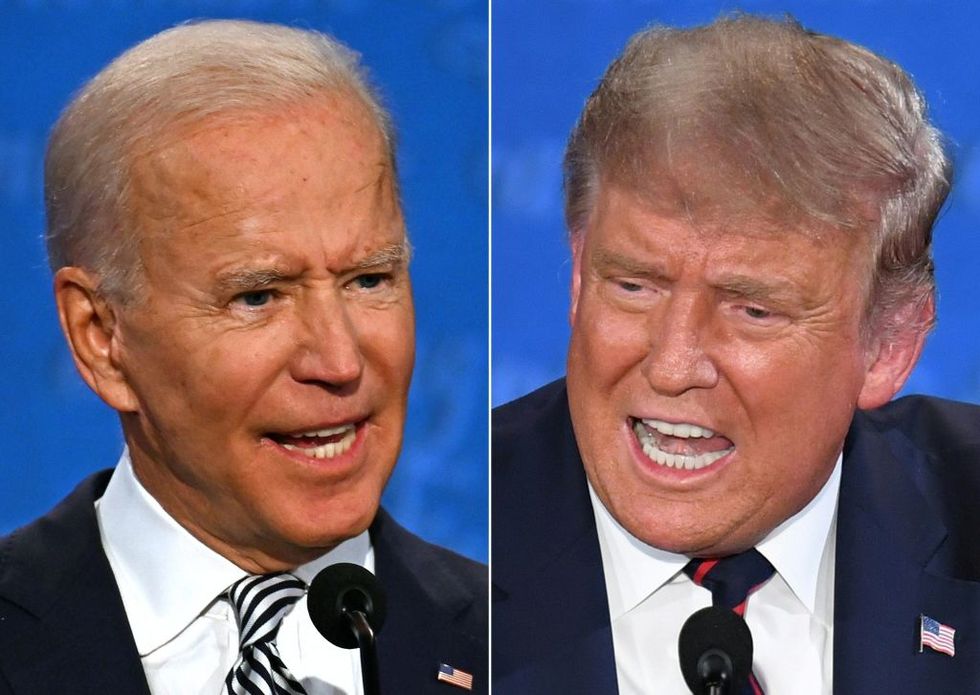 Well, the
New York Post
asked some experts to rate the candidates across a range of issues - and the results may surprise you. Let's start with debate number one.
On personal blows.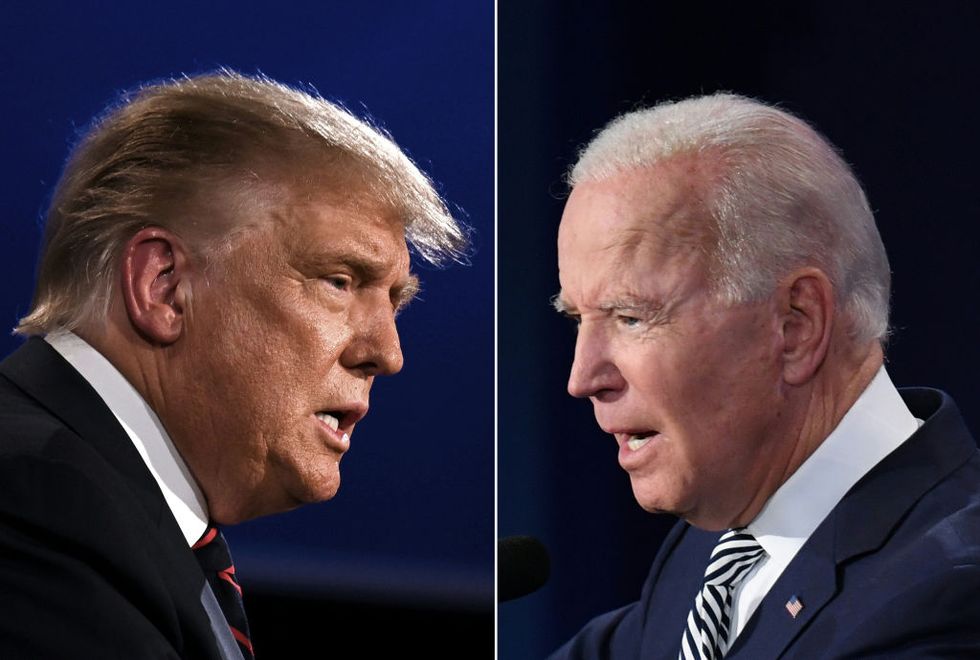 Remauro: Biden wins this one by appearing fatherly by defending his son against an aggressive Trump attack regarding Hunter's addiction. Way too personal. Trump error —
Trump C-/Biden B+
Benjamin: Trump seeks to cast Biden as a career politician, while defending his own record on the economy and deflecting on the COVID crisis. Biden uses the old "are you better off now" standard, gets hot under the collar when Trump attacks his son, but — to his credit — doesn't lose it completely. Neither comes out the clear victor here — 
Biden: C/Trump: C
Mackowiak: I don't even remember this section. This whole debate was a mess. — 
Biden: C- / Trump: C-
On the Supreme Court.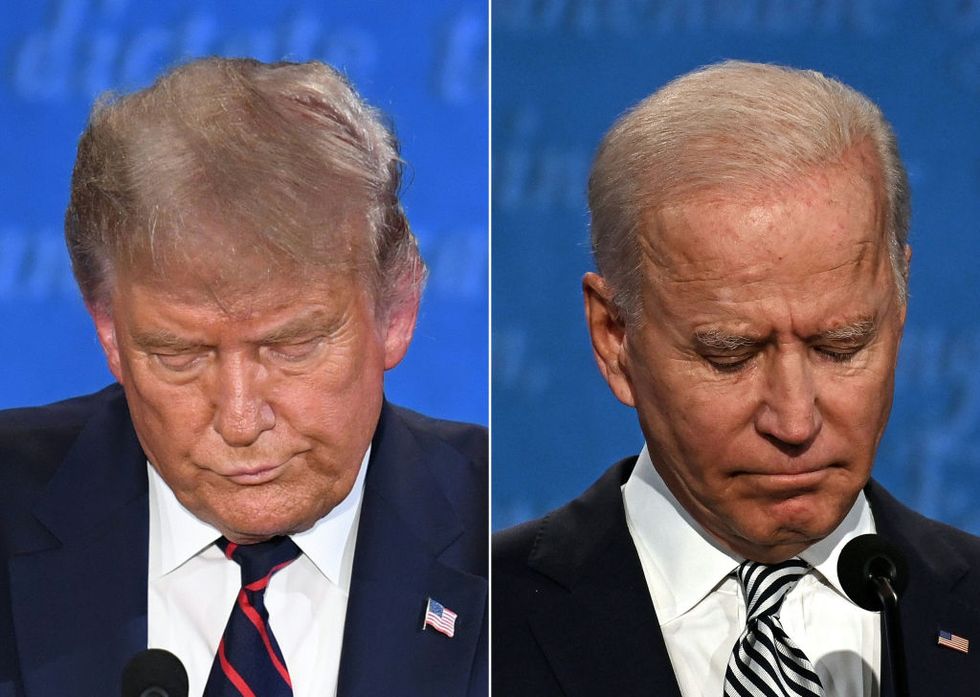 Remauro: Trump by a hair. Even though Trump was hyperbolic and argumentative, he explained why he was within his rights to appoint his nominee. Biden capably turned the discussion to the Affordable Care Act but bungled his thoughts and didn't land his punch. Biden deftly skipped over answering the
'pack the court' question
 but I don't think that helped with his base — 
Biden: C / Trump: B
Benjamin: Trump comes out swinging in this opening question and unapologetically employs the "to the victor goes the spoils" argument. Biden off to a weak start, though he pivots to protecting the Affordable Care Act – a significant Democratic touchstone — 
Trump: A-/ Biden: C
Mackowiak: The most important moment was Biden refusing to deny he would pack the court. — 
Biden: C- / Trump: B-
On COVID-19.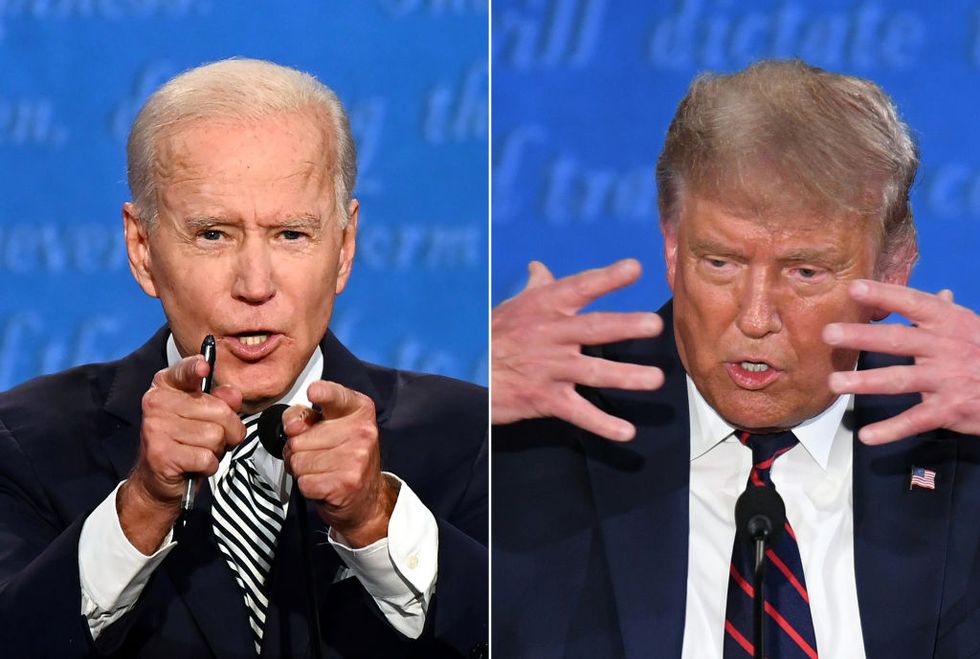 Remauro: This is a draw. Biden hit all his talking points and evoked emotion for lost loved ones. Trump landed punches pointing out Biden mishandling of H1N1 and that Biden didn't want to shutdown the country early. Both fed their base —
Trump: B / Biden: B
Benjamin: Trump is on the defensive and falls back on blaming China, loses points by criticizing Biden for wearing a mask while his own family members sit in the audience wearing masks. Biden, who has no record to defend here, scores some direct hits, appeals to families who have lost loved ones to COVID — 
Biden: A-/Trump D
Mackowiak: Biden made Trump play defense. He prosecuted the case effectively — 
Biden: A- / Trump: C-
On the economy.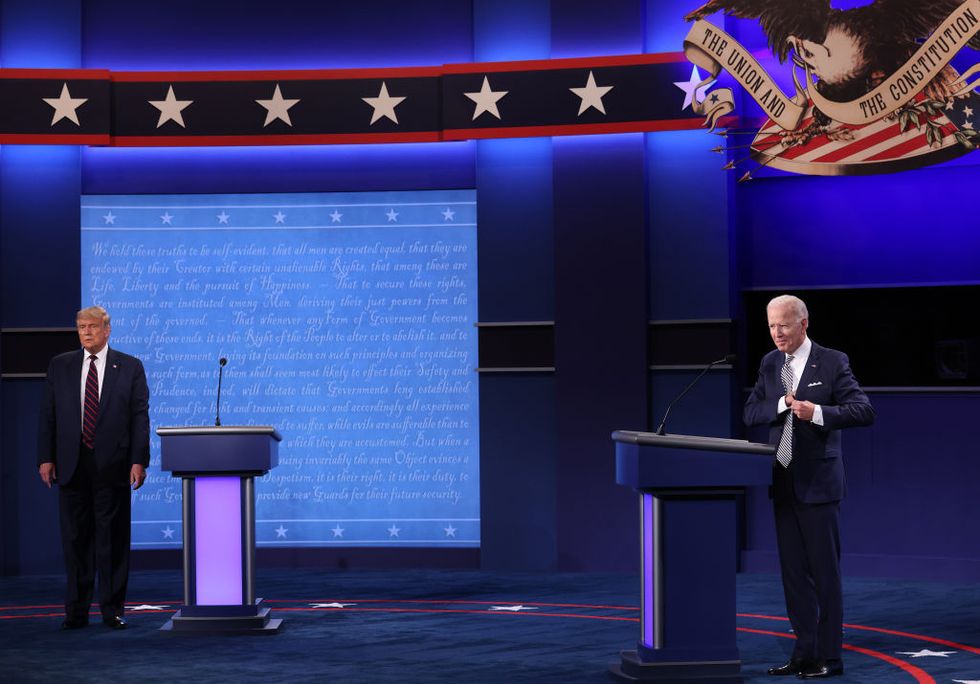 Remauro: Trump wins this one by reminding people that Biden wants to
keep the economy shut down
, Biden basically agrees but gets in a shot for his base when he says only billionaires are making money now — 
Biden: B / Trump: A
Benjamin: Trump deflects, seeking again to shift blame for the COVID-induced economic crisis by pointing at Democratic governors who haven't fully opened their states. Biden again plays to the left, where he needs to shore up support, by going after millionaires and billionaires who have prospered during the pandemic. Also smartly pivots back to the COVID crisis — 
Biden: B+/Trump: C
Mackowiak: Trump won this exchange by making forceful arguments defending his record and criticizing the weak recovery during the Obama-Biden years
 —
Biden: C / Trump: B+
On racism and law enforcement.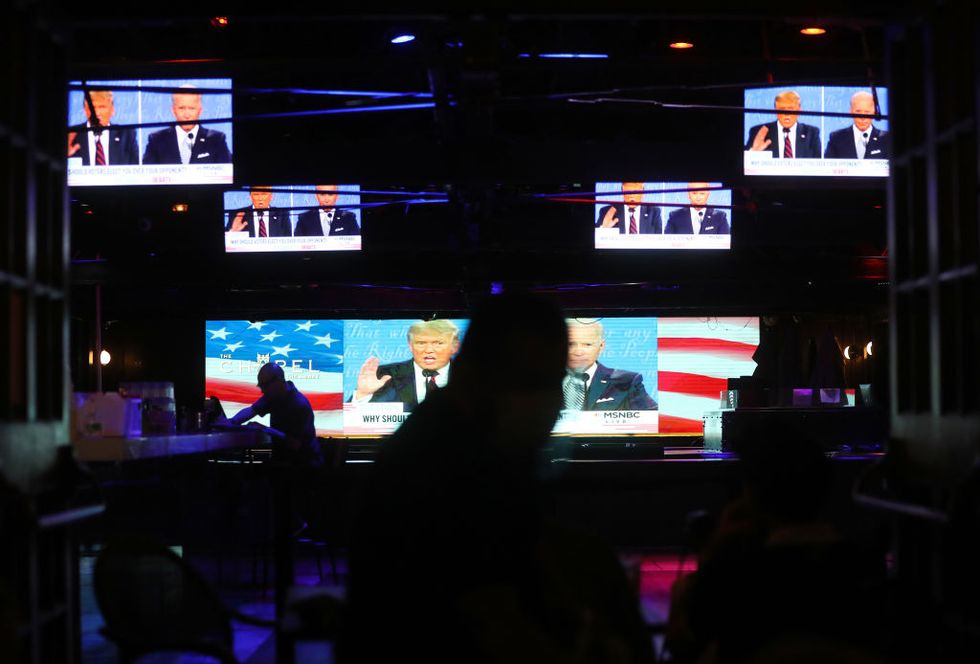 Remauro: Trump wins this one because he brought the conversation back to law and order and reminded viewers that the violence in the street was sparked by BLM protests, which concerns the base of both men. Biden never landed a punch, though he was eloquent in his opening statement —
Biden: C / Trump: A
Benjamin: Trump leans into sending federal troops into cities roiled by racial unrest and protests, scores some points with the right by 
accusing Biden of being anti-cop
 and too cowed by the left, but refuses to outright denounce white supremacists. Biden tries to walk a delicate line by denouncing violence AND racism, but comes out wishy washy on both. Neither was terribly strong here — 
Trump: C- / Biden C
–
Mackowiak: Trump was fairly effective here. But he missed an opportunity to call out white supremacists by name — 
Biden: B- / Trump: B
On the election.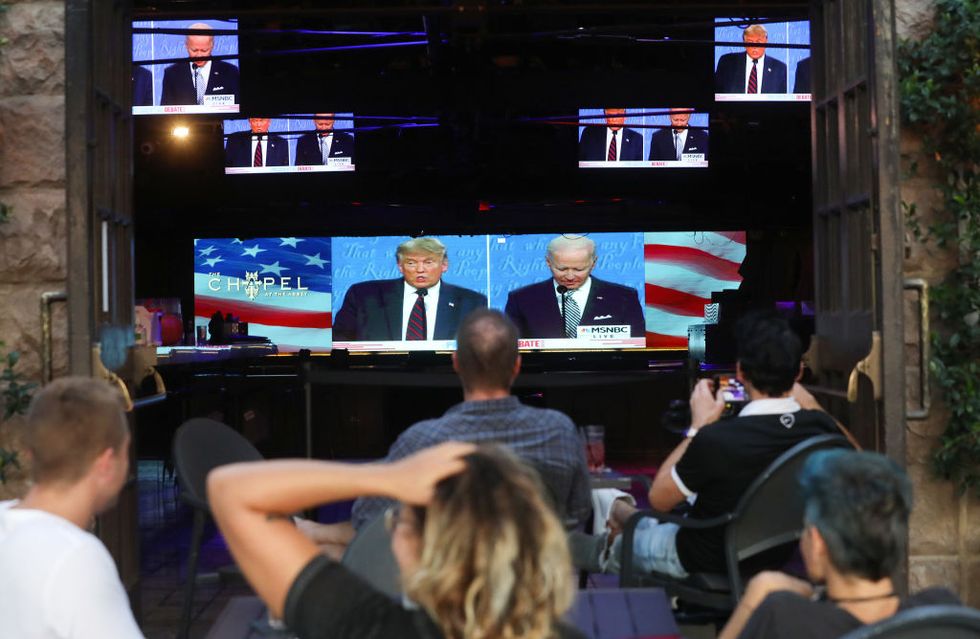 Remauro: Trump by a hair, because Trump, Biden and Wallace agreed that the election wouldn't be decided on Election Day and the viewers were left with unanswered questions about whether the paper ballots could be counted properly.
Biden: B- / Trump: B
Benjamin: Biden takes the high road and promises to accept the outcome of the election, while urging Americans to vote and promising to call for calm as ballots are counted – a strong moment for him. Trump again raises questions about the veracity of the results, makes unfounded allegations of widespread fraud and seeks to undermine the very foundation of small-d democracy — 
Trump: D / Biden, B+
Mackowiak: Neither won and neither lost on this subject
 —
Biden: B / Trump: B
And how about that second debate?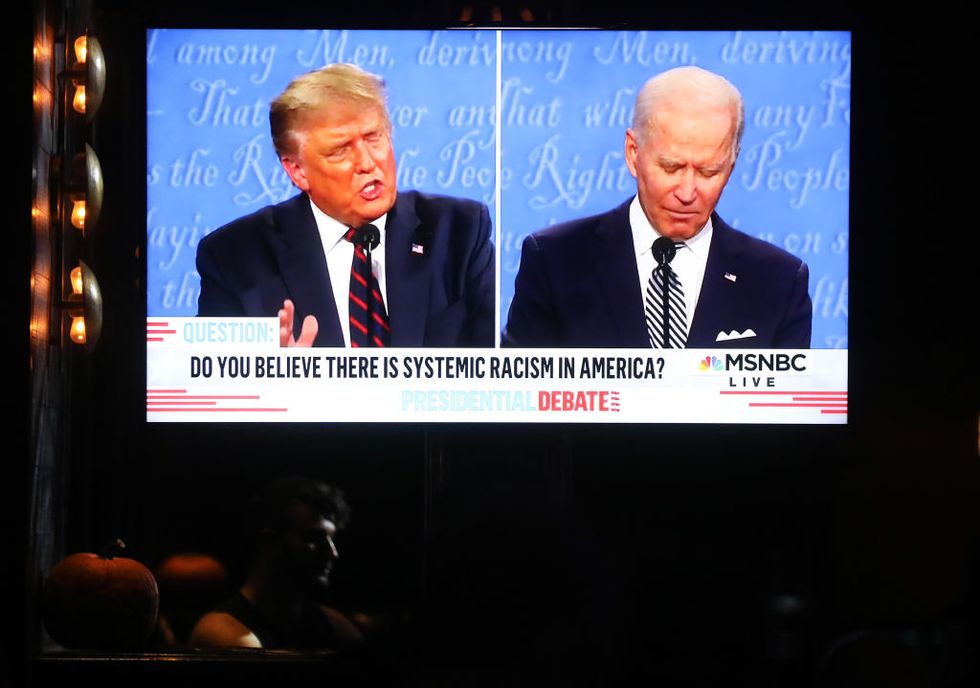 This was a bit of a weird one, as the candidates were kept at separate town hall events...
But the experts came back and offered some fresh news insights.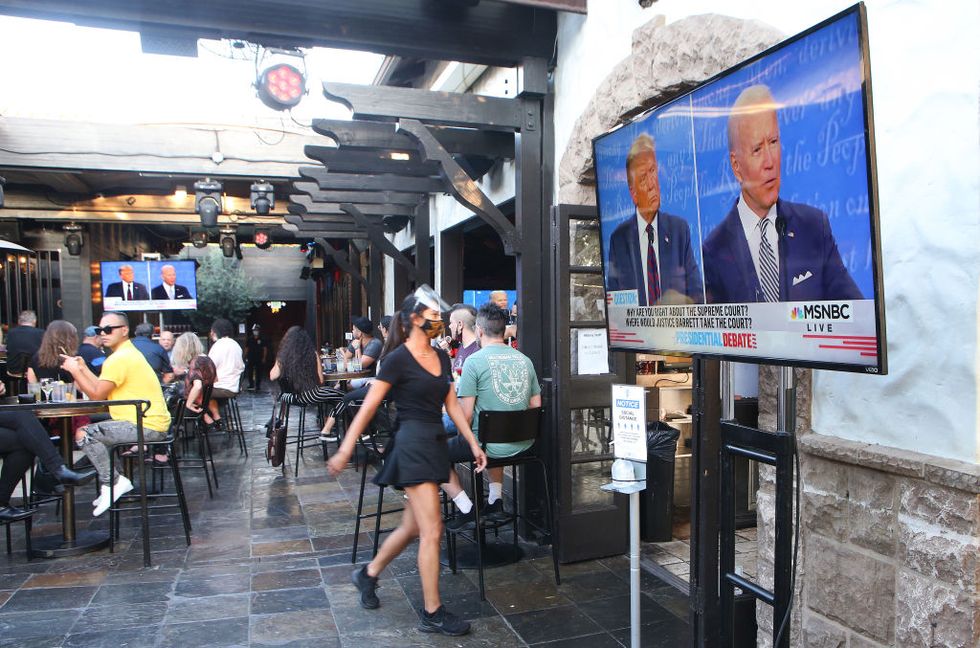 So, who was better?
According to the New York Post's expert panel, Donald Trump may have just snatched this one.
Why? Because Staten Island Republican political strategist Leticia Remauro and David Birdsell, dean of Baruch College's Marxe School of Public and International Affairs agreed that Trump handled the questions better overall.
Birdsell said this:
"Of those who presented as undecided in the audience, it was a strong performance. The president interacted well with questioners and seemed much more contained than in his debate with Biden."
Remauro also added this:
"The questions were softball. I think Biden lost votes with his answers on why black voters should vote for him, transgender rights, and fracking."
Matt Mackowiak explained that Trump was "himself" the entire way, which may have gained him the "upper hand."
Mackowiak is another Republican strategist who said "Trump gave his standard responses on these subjects. It was interesting to see him post-COVID recovery. I think he may have helped himself marginally [last night]."
However, Eric Soufer argued that Biden might have just snatched this one because he was "calm and collected..."
"I think Biden's decency, calm, and thoughtfulness — especially when compared on a split-screen to Trump — will have a lasting impact on the remaining undecided voters," said Soufer.
And then we saw the final debate.
And yet again, the experts have weighed in on who won...
On COVID-19.
Birdsell: The President repeated clearly false assertions about the end of the virus during a third-wave peak, which is still building. Biden talked about practical solutions to balance economic needs and public safety. — 
Biden: A- / Trump: D
Mackowiak: More of the same from Trump on COVID. I think voters wanted to hear him take some responsibility, which he eventually did. He was strong on the creation of the vaccine. Biden was very negative not just on Trump's record, but on the pathway forward — 
Biden: B / Trump: B-
Soufer: Trump kept his cool this time, but Biden clearly and effectively walked every voter through the president's catastrophic record of failure in protecting Americans. — 
Biden: A- / Trump: B-
Remauro: Trump excelled in this round clearly laying out his successes and reminding voters that he wants to get the economy back on track — an area where voters feel he is strong. Biden saying he didn't consider red or blue states then stating that the red states were spiking was one of many inconsistent answers — 
Biden: C / Trump: A
On American families.
Birdsell: The President pushed the socialized medicine argument, giving the former VP his best line of the night: he's running "against Joe Biden, Joe Biden." This is also the point in the debate that the president began to abandon his unaccustomed calm. — 
Biden: A- / Trump: C-
Mackowiak: Trump was very effective messaging against Medicare for All and the threat it poses to 180 million private health plans. Trump also was very effective reminding the audience that Biden is making promises on health care now that he did not deliver on while in office. — 
Biden: B / Trump: B+
Soufer: You can't beat Biden's direct to camera, empathetic appeal to American families — and Trump only helped him by clumsily mocking Biden for demonstrating that empathy. — 
Biden: A+ / Trump: D
Remauro: This was a tie. Both men played to their base though Trump got Biden to admit that the Biden healthcare plan would be costly — 
Biden: B / Trump: B
On race in America.
Birdsell: The President pushed his "best since Lincoln" line; Mr. Biden acknowledged pain.  —
Biden: B/ Trump: C
Mackowiak: Excellent answer from Biden. Empathetic, substantive. Trump was effective reminding of Biden's crime bill. Trump also smartly pointed to his record on criminal justice reform, opportunity zones and HBCUs. — 
Biden: A- / Trump: B+
Soufer: Trump almost comically still thinks calling himself the "least racist" resonates with voters who care about racial equality. Meanwhile, Biden connected by acknowledging the advantages his white family enjoys but that communities of color are denied everyday in America. — 
Biden: B+ / Trump: C
Remauro: Trump deftly ticked off his successes with the black community from permanently funding black colleges to fixing the crime bill which Biden admitted was a mistake. Biden wasn't able to get out from under the hammering that he had decades as Senator and then as VP to Obama to correct but couldn't get it done — 
Biden: C / Trump: A
On climate change.
Birdsell: The president's claims of wanting the cleanest air and water while systematically eviscerating the nation's most successful environmental policy was an affront to anyone who reads. Mr. Biden was factual but disjointed; he didn't have time to adequately frame a post-fossil fuel energy economy. —
Biden: B- / Trump: F
Mackowiak: Trump stood up to the left-wing environmental agenda, which will be popular in the midwest. His recitation of record-low carbon emissions and attack on the Green New Deal was effective. Surprised he didn't bring up fracking earlier in his answer. Biden's environmental message was consistent and will play well with young voters and progressives. — 
Biden: B / Trump: A-
Soufer: Biden stuck to his plan that would transform the energy economy through job creation, while Trump did nothing but try to dismiss the realities of renewable energy and try to force Biden into a misstep about oil– something Biden was prepared for and deflected effectively — 
Biden: A- / Trump: C-
Remauro: Biden still weak on this issue because he can't find a strong enough position for his base ie fracking – whereas Trump has shown that he can marry climate with the economy — 
Biden: C / Trump: B+
On immigration.
Birdsell: The president misrepresented his administration's record on a host of immigration issues; Mr. Biden went to the most appealing immigration issue — Dreamers — and walked away with that segment. — 
Biden: A- / Trump: D
Mackowiak: This section was forgettable. President Trump made his points on the border wall and ending catch and release. Biden was effective on the 500+ children who have not been reunited with their parents. — 
Biden: B / Trump: B
Soufer: Trump inexplicably defended the most despicable exercise of executive power in a half-century by callously dismissing the suffering of over 500 children who can't see their parents because of his immoral and incompetent child separation policy. — 
Biden: A- / Trump: F
Remauro: Trump continued the theme of "you couldn't get it done Joe," causing an uncomfortable moment for Biden when he used the "I wasn't the President" defense in response to Obama's immigration failures — 
Biden: C- / Trump: B+
On national security.
Birdsell: The president wanted to turn this segment into the Biden Family Chronicles; he didn't directly address actual security questions. Biden was more successful talking about actual security issues. — 
Biden: B+ / Trump: C-
Mackowiak: I don't even recall any discussion about national security, which is a disgrace. Amazingly, Biden brought up the Hunter Biden accusations first. Trump pushed the issue and Biden said he's never taken overseas money, which now has to be true. — 
Biden: B- / Trump: B
Soufer: Biden delivered stinging takedowns on China, North Korea and Russia, while Trump retreated to his usual unsubstantiated and rhetorical claims of toughness — 
Biden: A / Trump: C-
Remauro: Trump put Biden off his game as he pressed the former vice president about his son's business deal at a Ukrainian natural gas company and possible ties to a Russian politician — and contrasted that nicely with the aid he's provided farmers funded by tariffs on imported Chinese goods — 
Biden: C / Trump: A
Overall scores.
Birdsell —
Biden: B+ / Trump: C-
Mackowiak — 
Biden: B- / Trump: A-
Soufer — 
Biden: A / Trump: C-
Remauro — 
Biden: C / Trump: A+
But in spite of these results, this poll shows Biden is still in a clear lead.
Still, let's not get complacent! Get out and vote, guys! Want more from the election? Scroll on for the best memes we've seen...