Pope Francis was caught red-handed again after his official Instagram account was seen "liking" a model's raunchy selfie.
He's going to need all the prayers in the world to get out of this one...
Have you been looking at things you shouldn't be, Pope Francis?
via: Shutterstock
The holy leader has a lot of explaining to do after his official Instagram account was reportedly caught liking a selfie by the OnlyFans model, Margot Foxx.
Margot's selfies can be a little NSFW...
And, let's just say, the photo liked by the Pope's Instagram account takes the phrase to a whole new level.
Now, this social media activity will come as quite the scandal, because Pope Francis is the worldwide leader of the Catholic Church.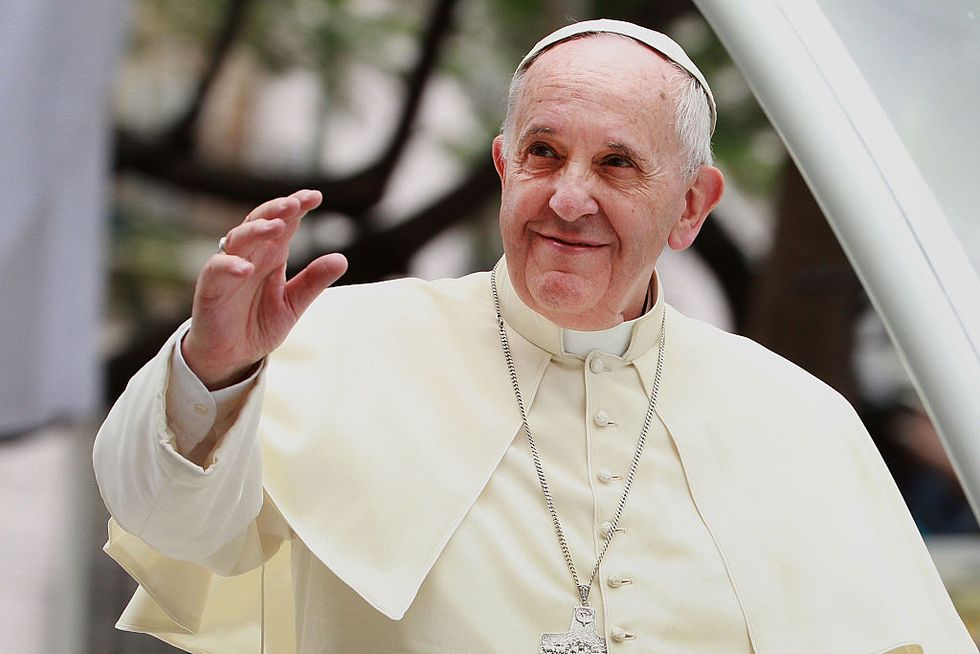 via: Getty Images
Francis, from Buenos Aires, Argentina, is also known as the supreme pontiff, and he is the official Bishop of Rome.
Francis has been in power for many years now...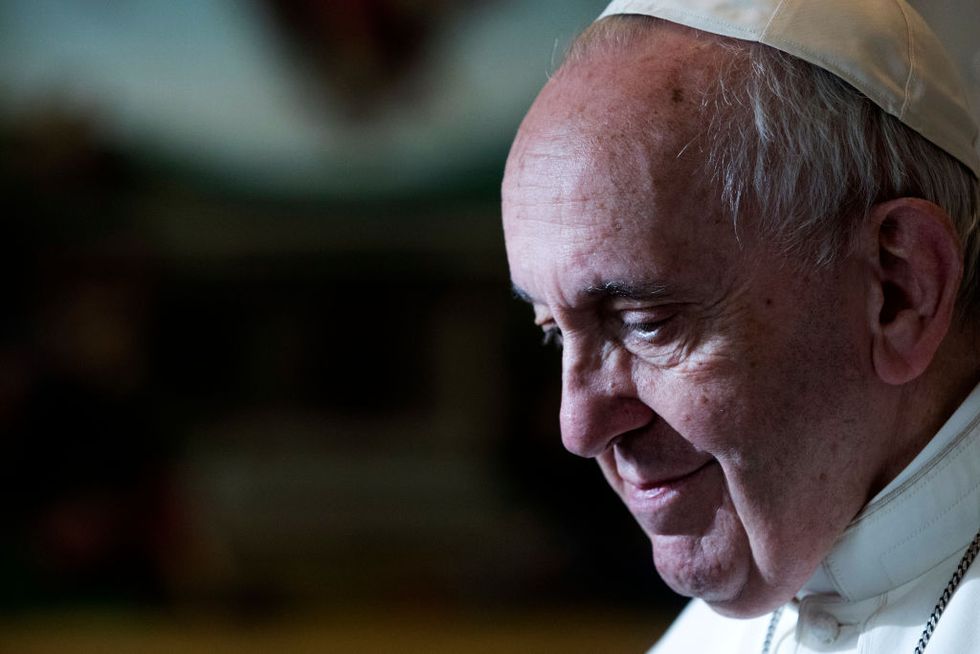 via: Getty
He began working as a Catholic Priest in 1969 when he became the archbishop of Buenos Aires in 1998 and was made a cardinal in 2001 by Pope John Paul II, but it wasn't until 2013 that he was elected as the Pope.
Throughout his time as the leader of the Catholic Church, Francis has gained a tremendous amount of respect from all over the world.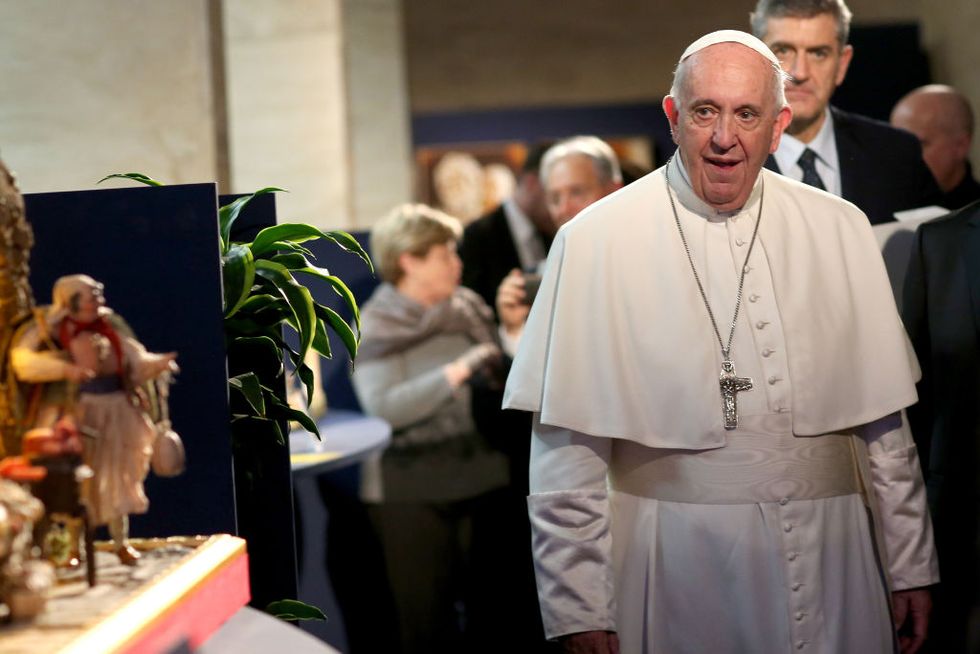 via: Getty
Throughout his public life, Pope Francis has been celebrated for his humility, emphasis on God's mercy, international visibility as pope, concern for the poor, and commitment to interfaith dialogue.
He is also incredibly progressive when it comes to modern social issues.
via: Getty Images
Francis recently became the first Pope to endorse same-sex civil unions, with him saying in a
statement
: "Homosexual people have the right to be in a family. They are children of God and have a right to a family. Nobody should be thrown out or be made miserable over it. What we have to have is a civil union law - that way, they are legally covered. I supported that."
To mark his 3 year anniversary as Pope back in 2016, the Franciscus Instagram account was launched.
told you he was a trendy Pope), Francis explained: "I am beginning a new journey, on Instagram, to walk with you along the path of mercy and the tenderness of God."
His Instagram account mainly documents the behind-the-scenes doings of life as the head of the Catholic Church...
However, it strayed slightly from its holy norm.
As you can see, Margot's selfies can be a little racy...
via: Twitter
So you'd be forgiven for thinking that they have
no
place in the hands of one of the holiest men on the planet.
Well, you would be mistaken.
No one can seem to get over the blunder...
via: Facebook
The evidence was posted by the model herself to her Twitter account.
uhhh the pope liked my picture? https://t.co/b4hOj2vYHO

— Margot 🦊 (@Margot 🦊)1605749142.0
And as you can see, the photo is pretty suggestive. Margot is clad in a black lycra-satin mix one-piece... I mean at least he has good taste, right?
We all know who's going straight to heaven...
via: Twitter
Margot is one lucky son of a gun.
And this isn't the first time the account has been caught liking some risque photos...