The rapper recently announced that he's now a father to a baby girl — and he has celebrated the occasion with a very fitting tribute!
"He's going to be covered in her drawings!" one fan joked.
"Looks like my old high-school desktop. But he is a pretty cool guy it seems. Everyone has their way of doing what they do. So good for him," said another.

Scroll on to find out more…
Now, Post Malone has become a household name over the last few years.
Post, whose real name is Austin Richard Post, is a rapper and songwriter known for blending genres such as hip-hop, R&B, pop, and rock, and creating some of our favorite tunes.
He started out his music career back in 2013, and after 4 years of hard work, he was finally recognized in the music industry…
Post released his debut album, August 26th back in 2016, but didn't make it into the charts until the release of his 2017 single, "Rockstar."
The New York-born rapper has shot up to unprecedented levels of fame in the last few years…
As of this last year alone, Post has sold over sixty million records just here in the U.S.
And he's also achieved some pretty impressive awards…
Malone has achieved 3 American Music Awards, 2 Billboard Music Award, and 3 MTV Awards, which is a pretty impressive feat considering he only rose to fame 5 years ago.
The rapper is doing incredibly well for himself, with a net worth of $30 million.
Post Malone is easily one of the biggest names in music of 2022.
But he isn't just known for his music, his "quirky" dress sense is also a talking point.
Along with his fashion and unique tattoos, he's become one of the most recognized musicians.
Fans can't wait for the release of his fourth album, Twelve Carat Toothache, which is dropping next month.
But it seems that's not the only creation he's sharing with the world…
The rapper recently announced he has become a dad!
Sources told TMZ that Post and his girlfriend celebrated the news in Southern California last weekend, with their close friends and family.
He confirmed the news, telling TMZ: "I'm excited for this next chapter in my life."
He added: "I'm the happiest I've ever been, and for since I could remember I was sad. Time to take care of my body and my family and friends, and spread as much love as we can every day."
Post hasn't yet gone public with his girlfriend, and it looks like he's still staying pretty quiet about his personal life.
But we're so happy for them!
And now Post has created a beautiful tribute to his daughter…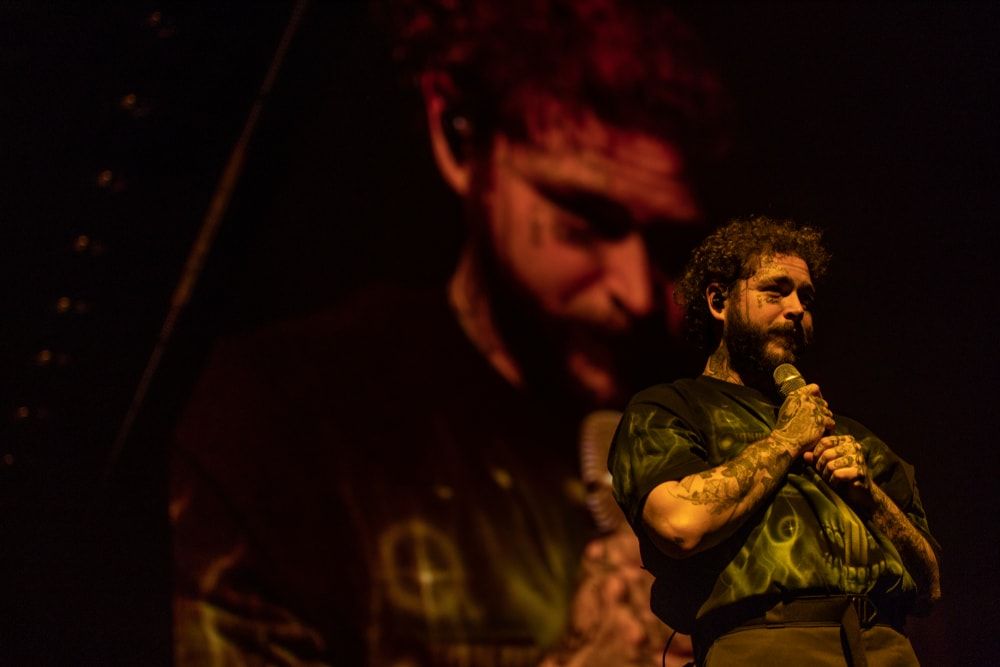 Right on his face!
He has been spotted with "DDP" on his forehead.
Which is believed to be his new daughter's initials!
This means we'll have to do the guesswork…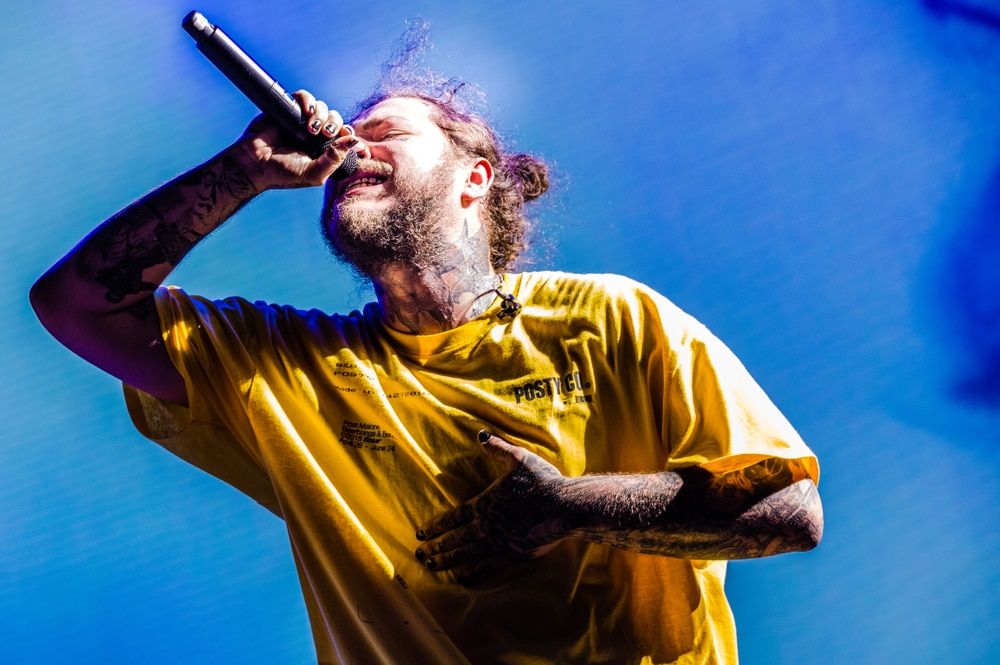 You can see the tattoo here.