Post Malone has made a name for himself as a (very tattooed) rapper, but this week, fans have been left shocked after hearing his new business venture, rosé wine.
Keep scrolling to find out more...
It's been one hell of a decade for Post Malone...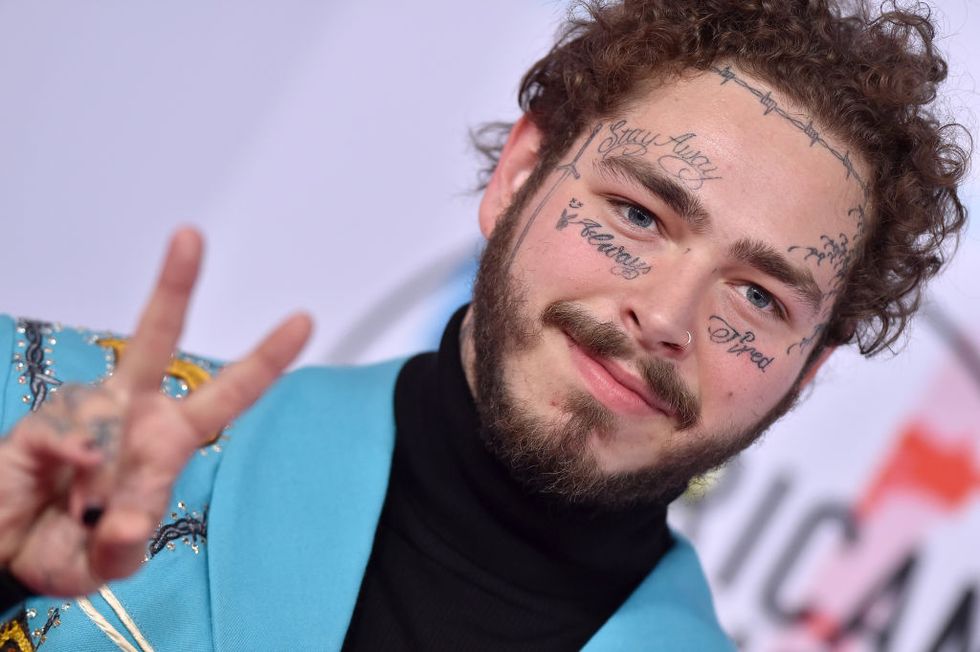 Post, whose real name is Austin Richard Post, is a rapper who specializes in genres such as hip-hop, R&B, pop, and rock.
The New York-born rapper has shot up to unprecedented levels of fame in the last few years.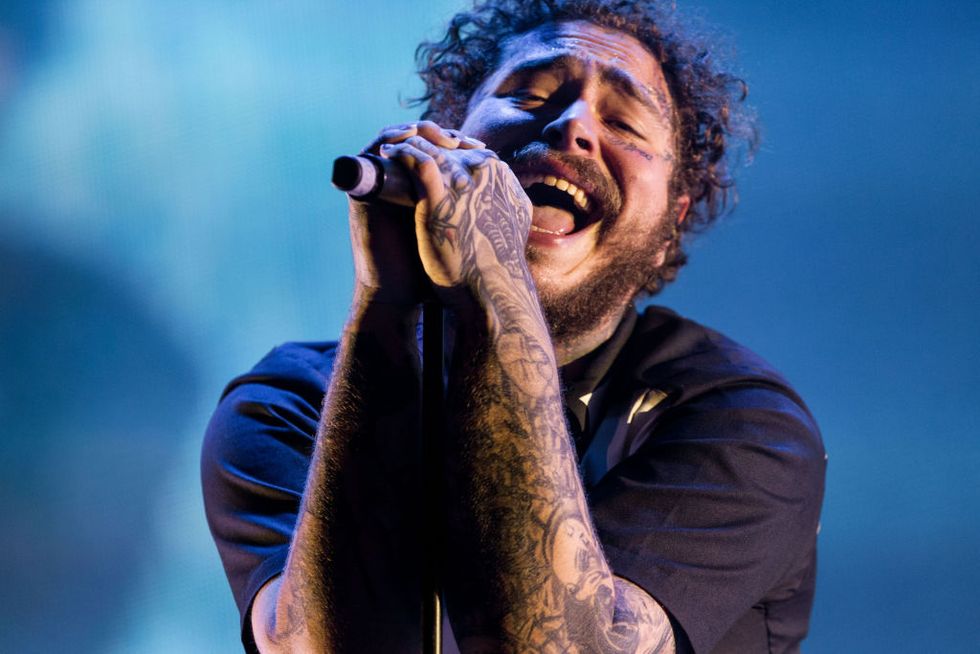 Post released his debut album,
August 26th 
back in 2016, but didn't make it into the charts until the release of his 2017 single, "Rockstar."
His music has been a roaring success...
sixty million records just here in the U.S.
He's won a handful of awards, too...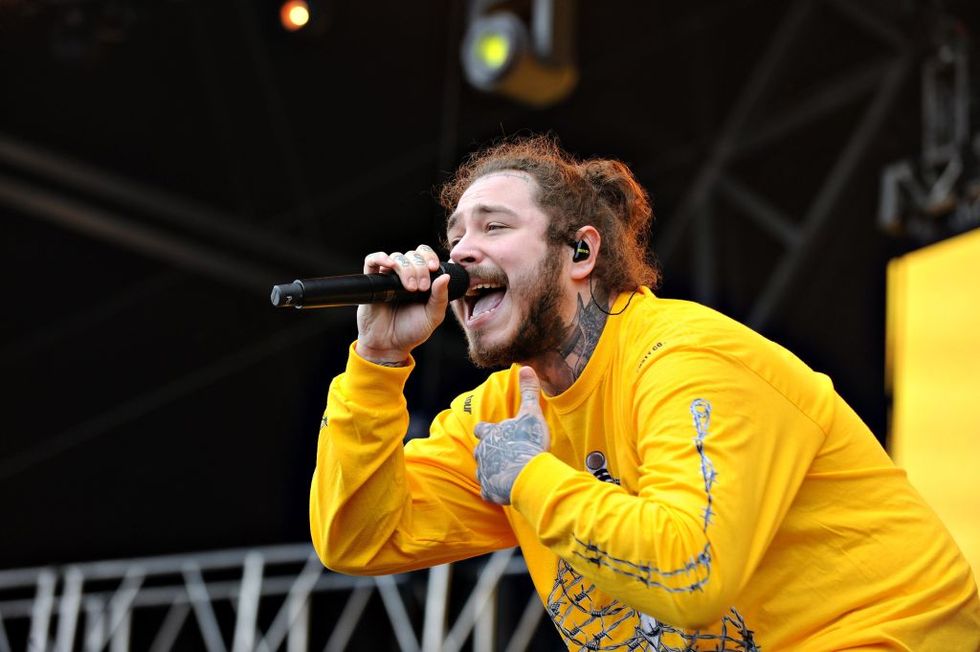 The rapper has bagged 2 American Music Awards, a Billboard Music Award,
and
an MTV Video Music Award, which is a pretty impressive feat considering he only rose to fame 2 years ago.
So, it's needless to say...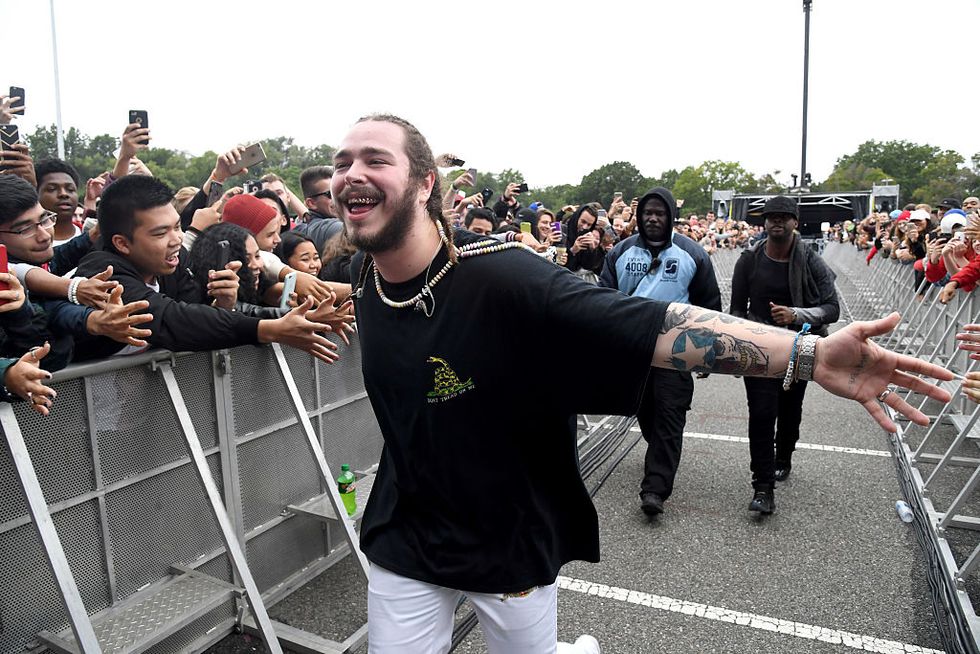 Post Malone is one of
the biggest names
in music of 2019.
But, when he isn't known for his music...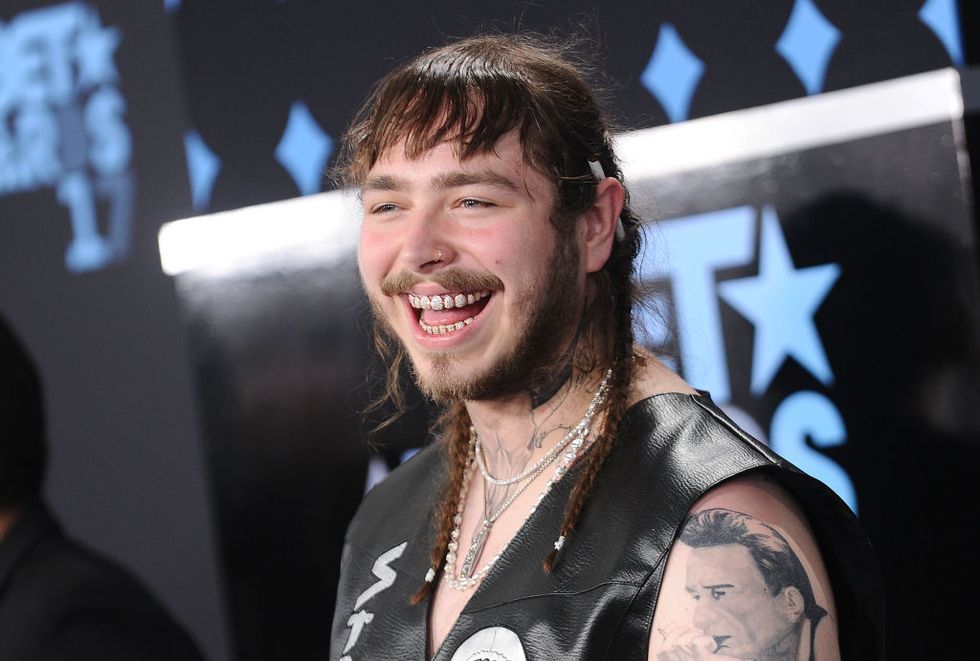 He's known for something else entirely.
Post has a rather distinct style...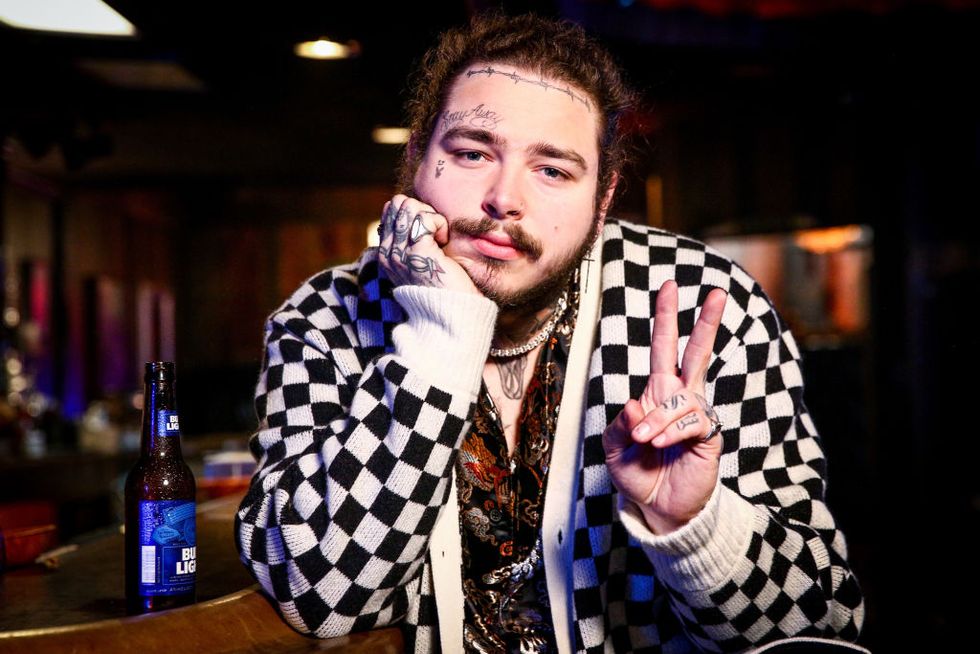 The rapper's "quirky" dress sense has made him, not only one of the most successful musicians of the year, but the most
recognized.
And it isn't difficult to see why...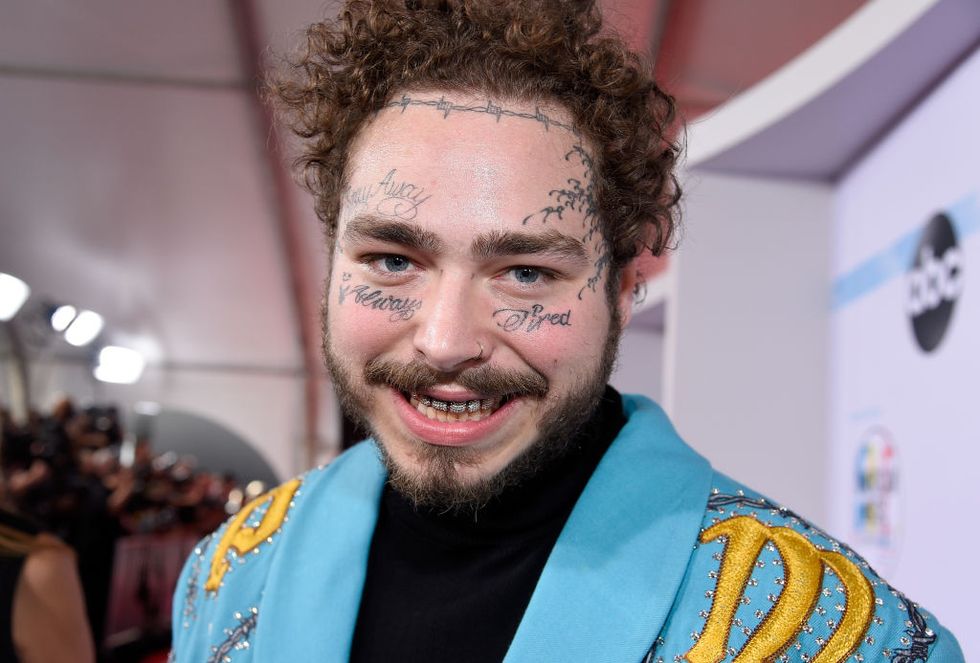 His heavily tattooed face and body, his long hair, which is sometimes transformed into a mullet, and eccentric dress sense are all to thank for this.
Post is literally covered...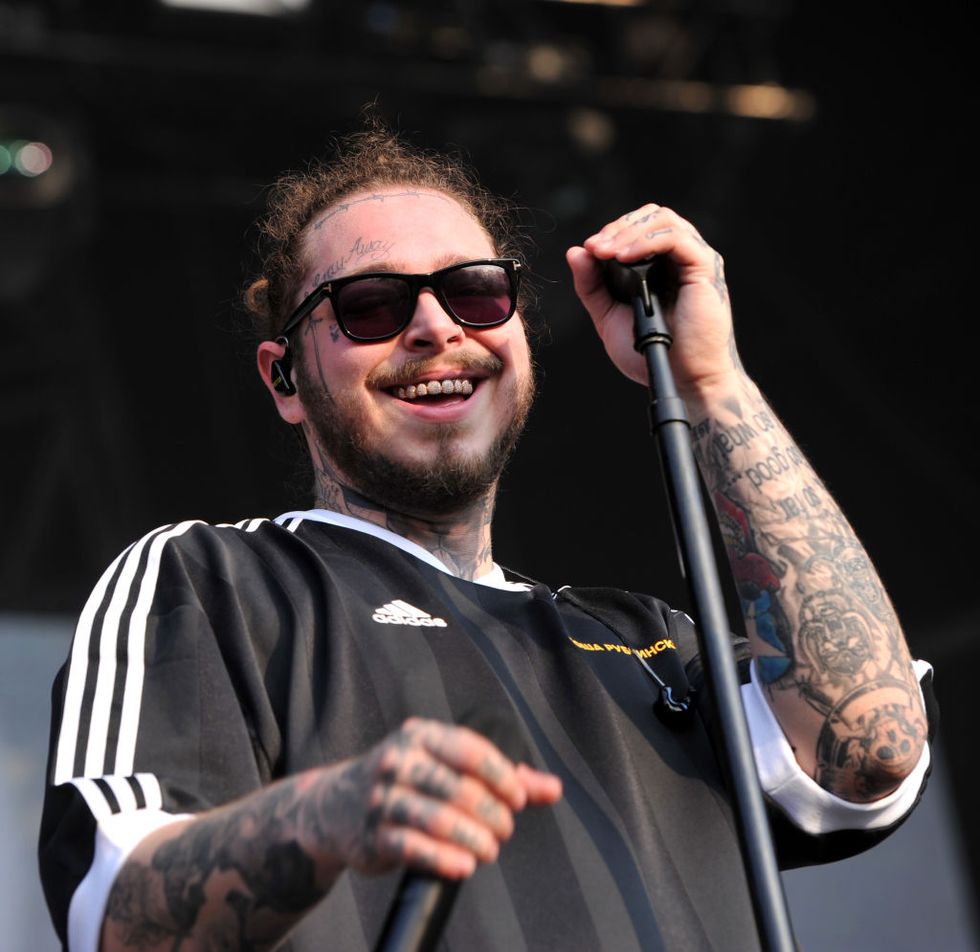 From his head to his toes in tattoos.
And his face is no exception to his love of ink...
one way to cover the bags, I suppose...
His bizarre choice of ink sparked a lot of controversy...
I feel @PostMalone's new tat on a visceral level

— Marisa Mendez 🧜🏼‍♀️ (@Marisa Mendez 🧜🏼‍♀️)1528402699.0
Though many found that they could relate to Post's "always tired" eyes.
His ink turned him into somewhat of a meme...
.@PostMalone stole my face tattoo 🙄 https://t.co/3X6uAA84Ec

— TJ (@TJ)1528401900.0
Because, we too, are "always tired."
And his explanation for the puzzling words was nothing short of fantastic...
told
Tim Westwood during London's Wireless Festival last weekend. "I guess 'always' is more letters than 'tired,' but I was tired so I didn't realize."
They seem to be working well for him...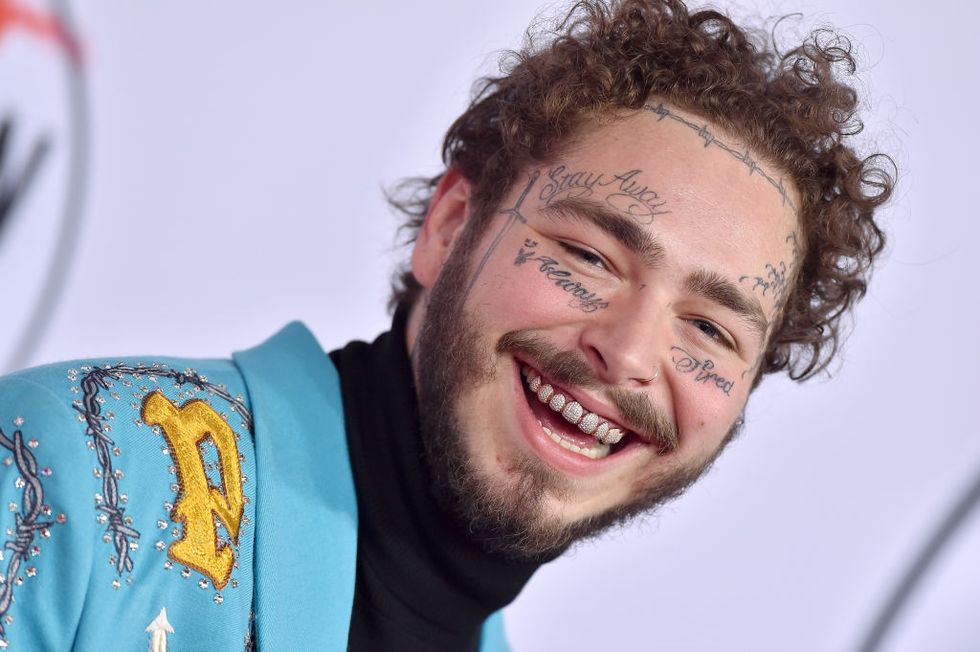 Because Post just doesn't seem to be stopping with the face tats.
A lot of people are left baffled by Post's choice to cover his face in this way...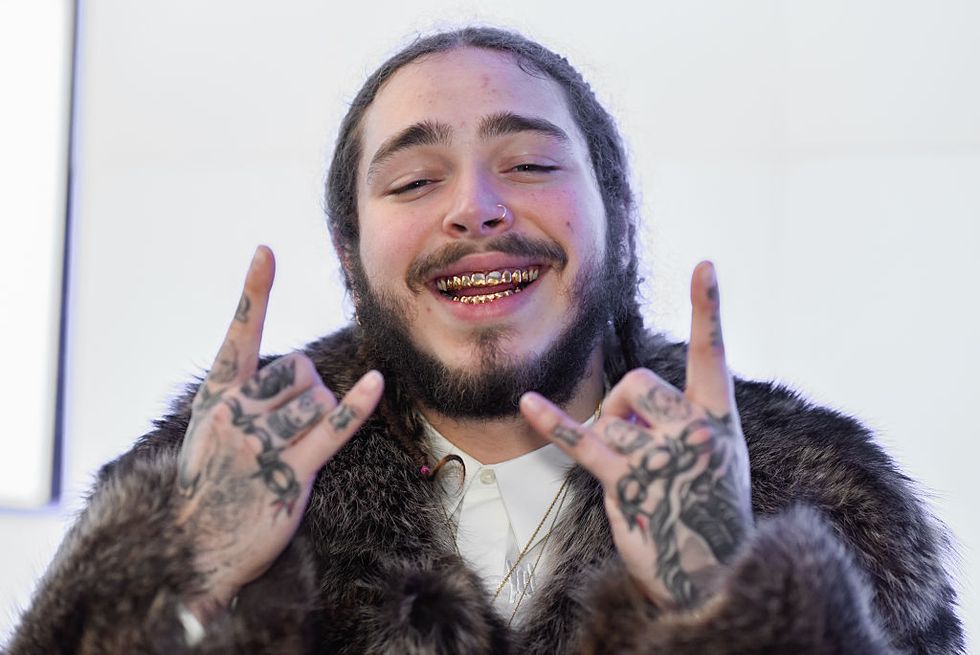 But surely there must be
a reason
behind all of this?
Post recently opened up in an interview with GQ...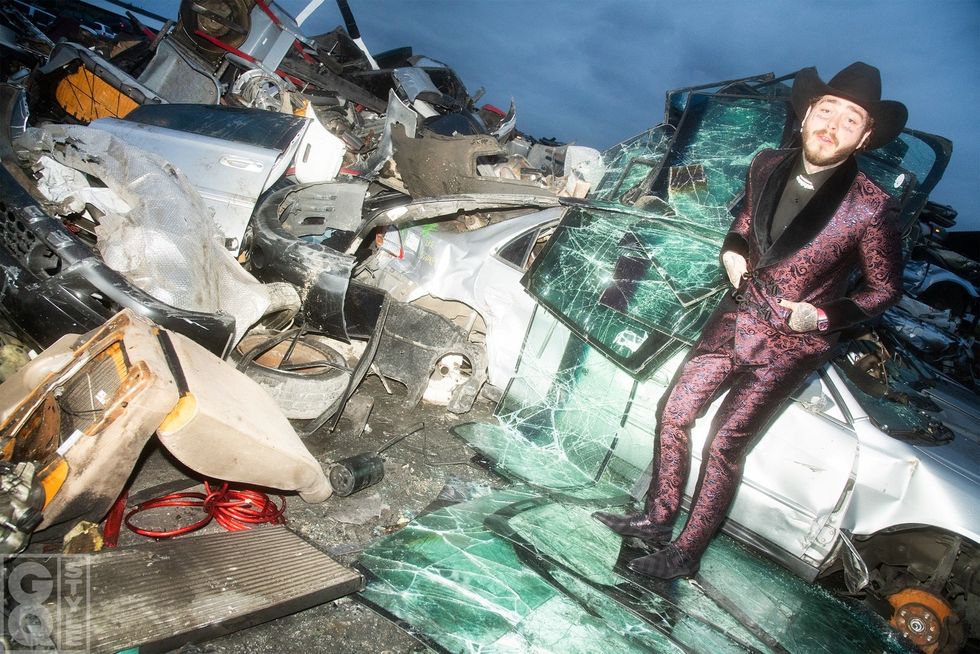 He adorned the cover of the
GQ Spring/Summer issue
and he explained that his tattoos are, in fact, a
defensive strategy.
He feels that he is ugly...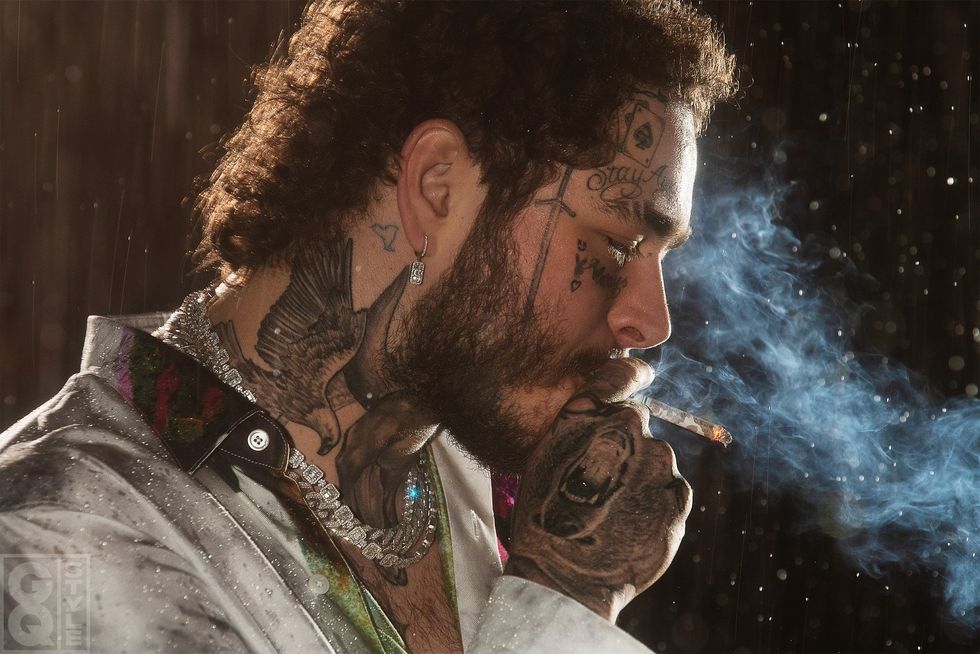 He explained, "I'm an ugly-ass mother******. It does maybe come from a place of insecurity, to where I don't like how I look, so I'm going to put something cool on there so I can look at myself and say, 'You look cool, kid,' and have a modicum of self-confidence when it comes to my appearance.
"
This isn't the first time that Post has spoken of his insecurities...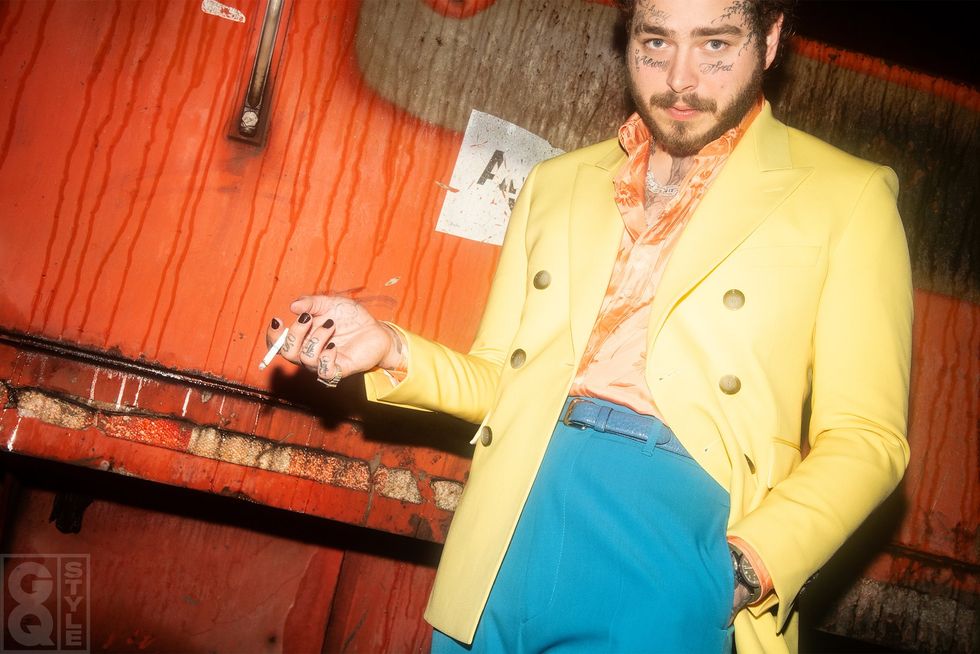 Back in 2018, he echoed his feelings of insecurities in a chat with
Tim Westwood TV
 about the reason behind the facial tats. He said, "It's alright, I got a face for radio anyways, so I figured, why not? Anything to p**s my mom off."
Fair enough!
It is actually quite sad that Post has these insecurities...
anyone.
But this week, Post has hit the headlines for an entirely unexpected reason...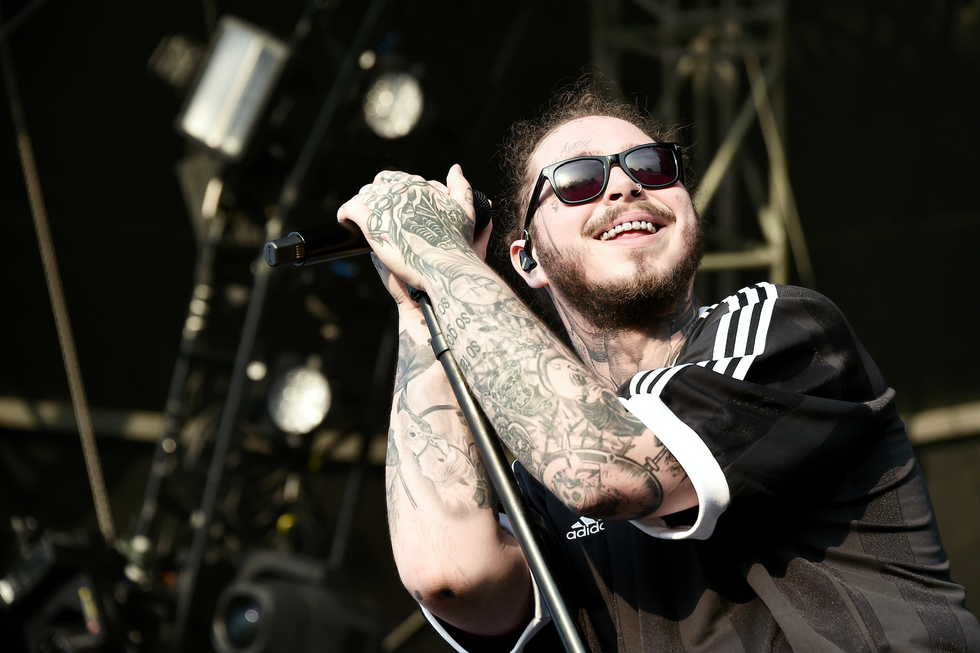 As he's releasing his own rosé wine.
Yes, really. You did read that right.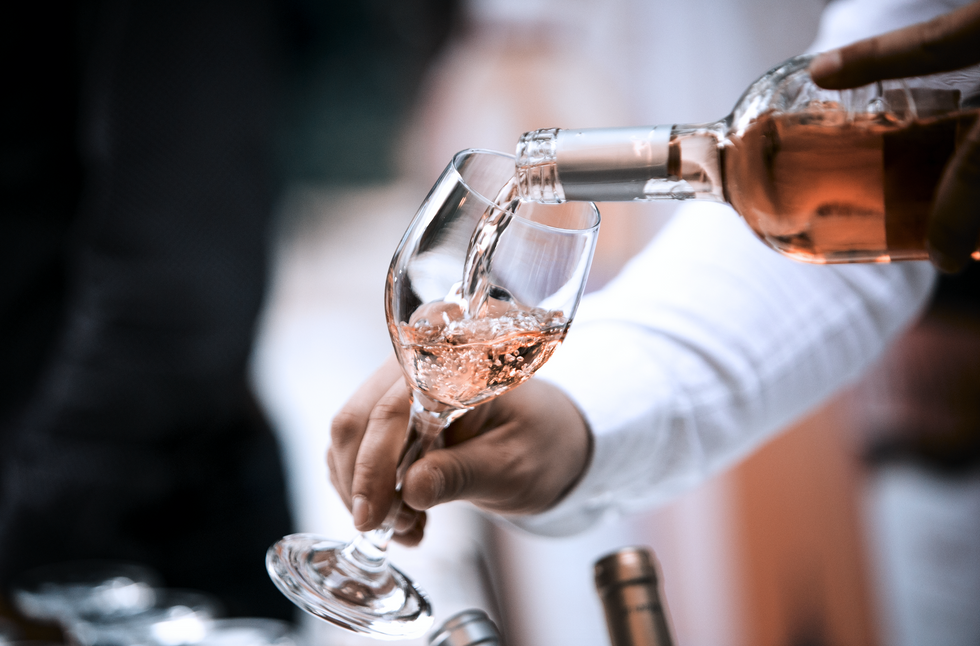 We know what our new favorite summer drink is going to be.
He's launching his own French rosé called Maison No. 9.
Big News Coming Soon @postmalone #postmalone #maison9wine https://t.co/PEnNDRuejW

— maison9wine (@maison9wine)1589334772.0
A name that was inspired by his favorite tarot card, the Nine of Swords.
The new business venture is a partnership with friend and entrepreneur James Morrissey, of Global Brand Equities.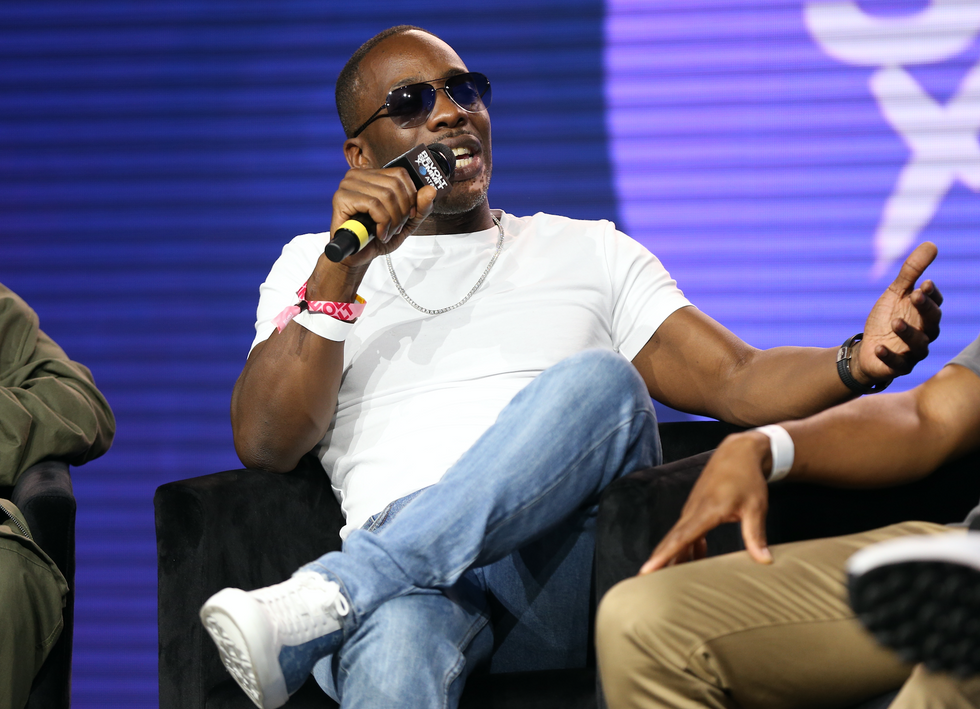 And also Dre London who is a longtime music manager and founder of London Entertainment.
The idea came around after the 3 friends chatted about it over dinner one night.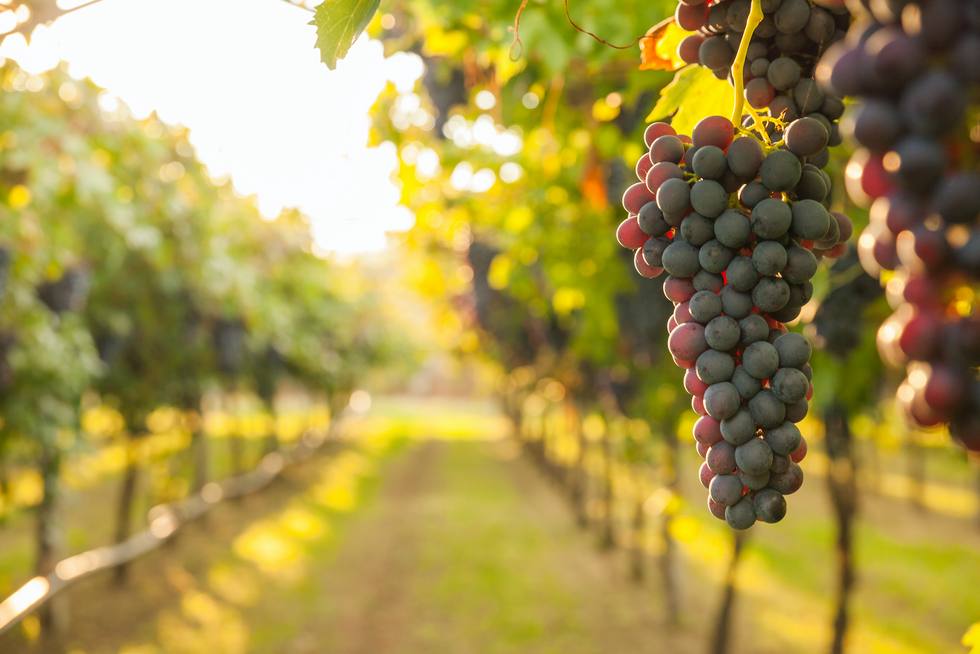 Next thing they knew they were visiting the vineyard in Provence, just days later.
No doubt they had lots of fun sampling over 50 wines before coming up with the perfect blend.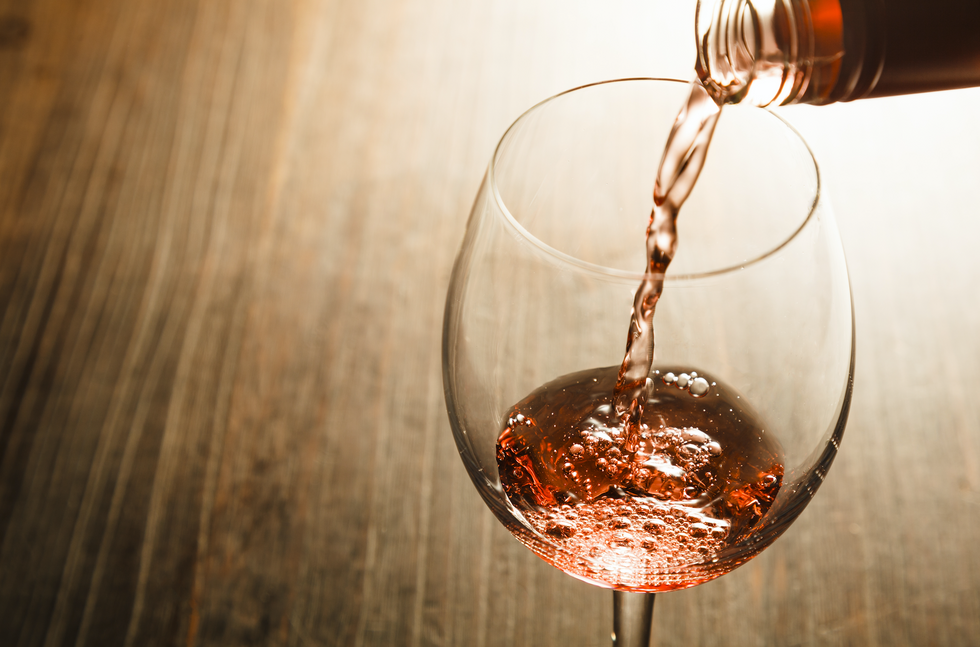 A blend that is described as "provencal pink" in color, with aromas of "ripe pineapple, pear, and strawberry."
In a press release for the wine Post said: "Rosé is for when you want to get a little fancy."
Introducing, Maison No. 9 ⚔️ https://t.co/zDZkvMgY6H @PostMalone #maison9wine #PostMalone https://t.co/ej4q21F4B3

— maison9wine (@maison9wine)1589397332.0
Cosmopolitan
reported that he also added, "It's a nice switch-up and I have been thinking about doing my own wine for a while."
"It was great to work with Global Brand Equities because they saw the vision and we got to do some super-cool stuff. Maison No. 9 goes down smooth, and you're all going to love it!"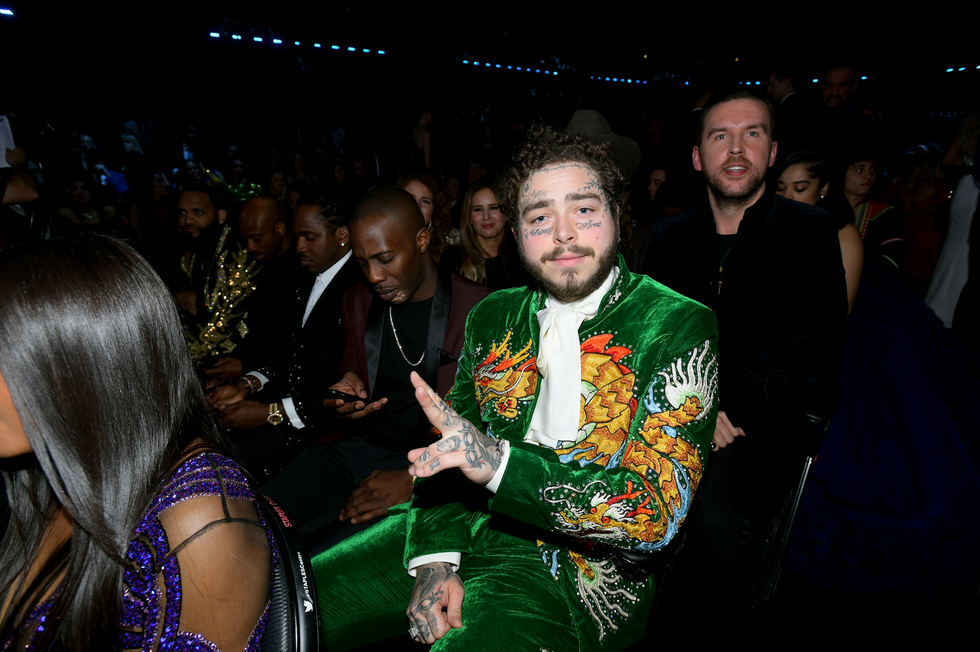 And do you know what makes this even better?
We don't have to wait long for it, as it will be available in June.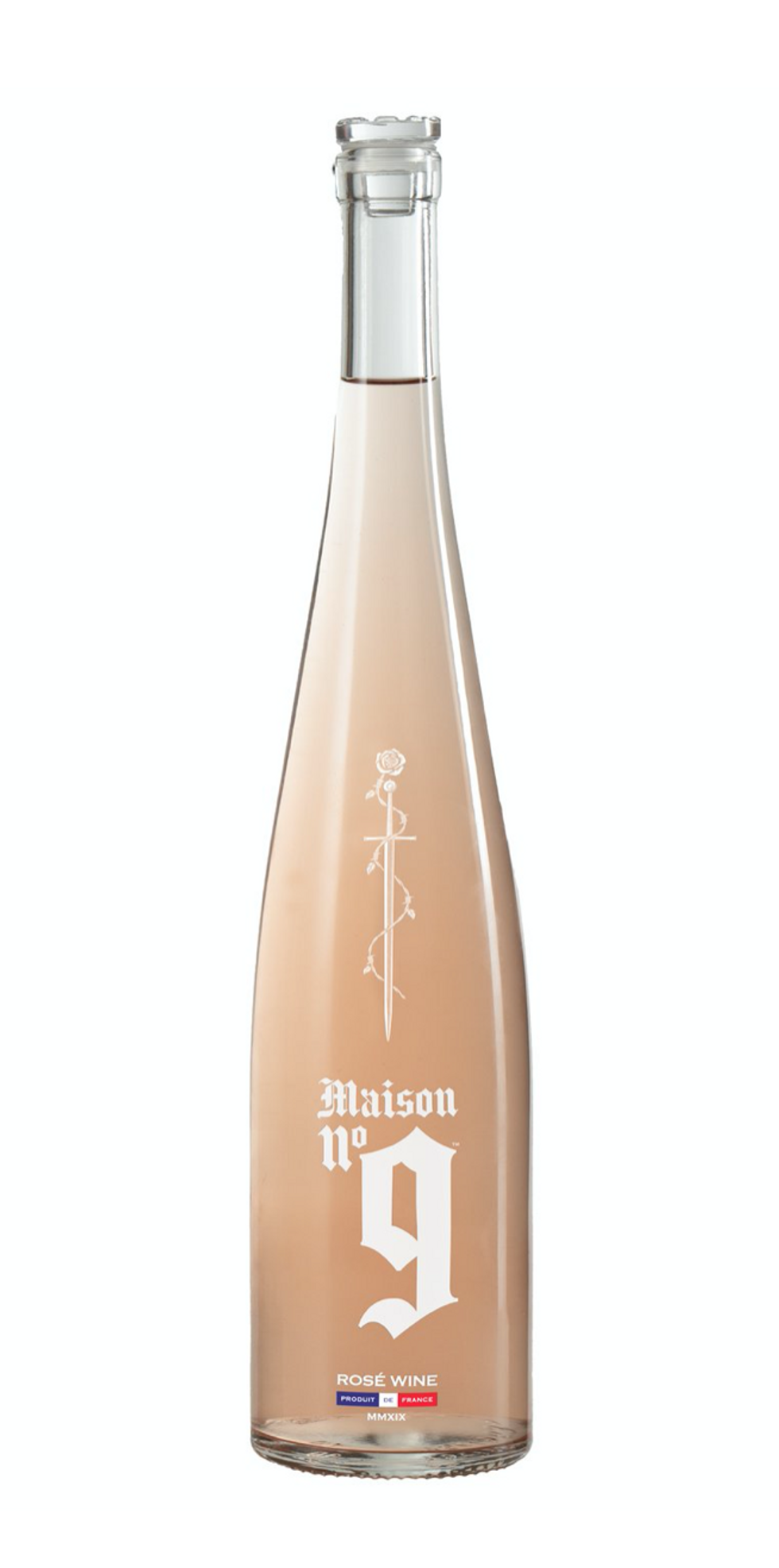 It will be available to purchase nationwide both online and in stores and will come in 3 different sizes. Prices will range from $21.99 to $89.99.
We shall be sipping it in the sun in no time.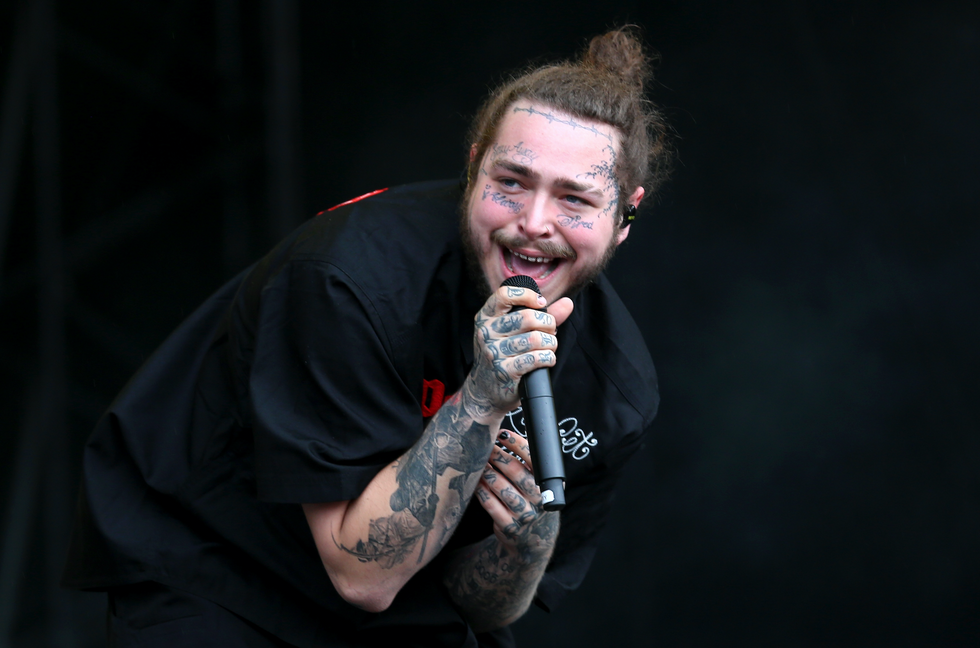 For more Post Malone stories, keep scrolling...