What's the first thing that springs to mind when you think of Post Malone? Is it his music? His whacky fashion sense? Or his heavy abundance of tattoos?
Whatever it is, a few videos went viral recently of the mumble rapper and they've led fans to feel significantly concerned for Post and his health.
Now he's spoken out and responded to those worried about him.
Keep scrolling to find out what he said:
It's been one hell of a decade for Post Malone...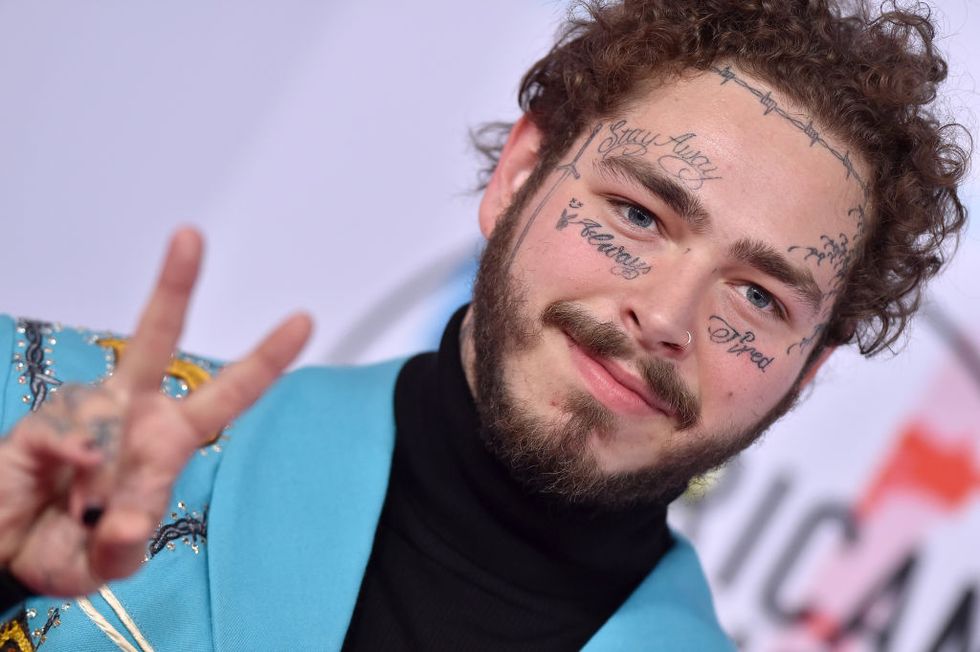 Post, whose real name is Austin Richard Post, is a rapper who specializes in genres such as hip-hop, R&B, pop, and rock.
The New York-born rapper has shot up to unprecedented levels of fame in the last few years.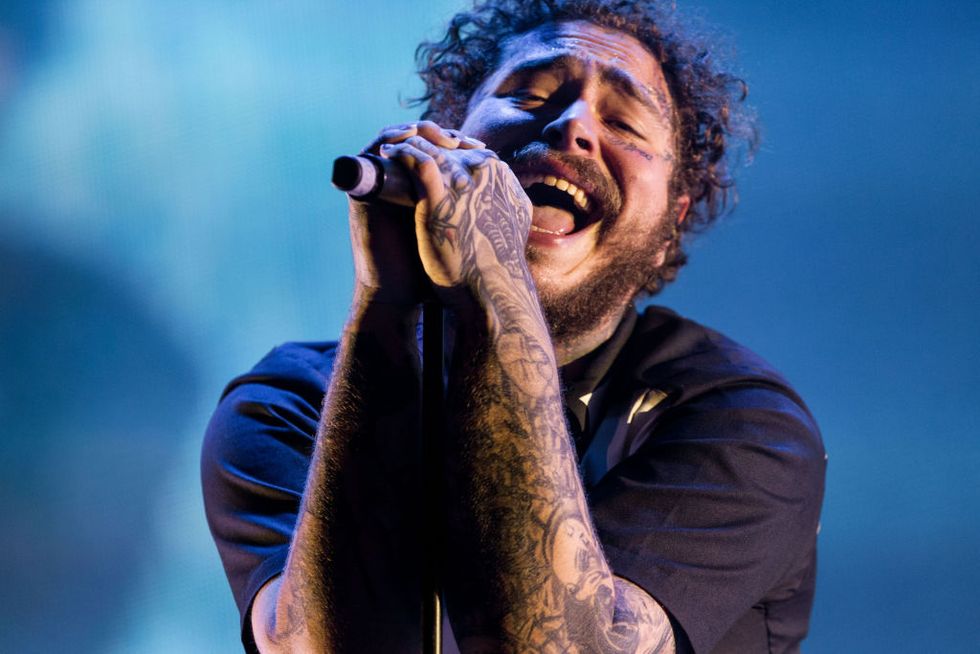 Post released his debut album,
August 26th 
back in 2016, but didn't make it into the charts until the release of his 2017 single, "Rockstar."
His music has been a roaring success...
sixty million records just here in the U.S.
He's won a handful of awards, too...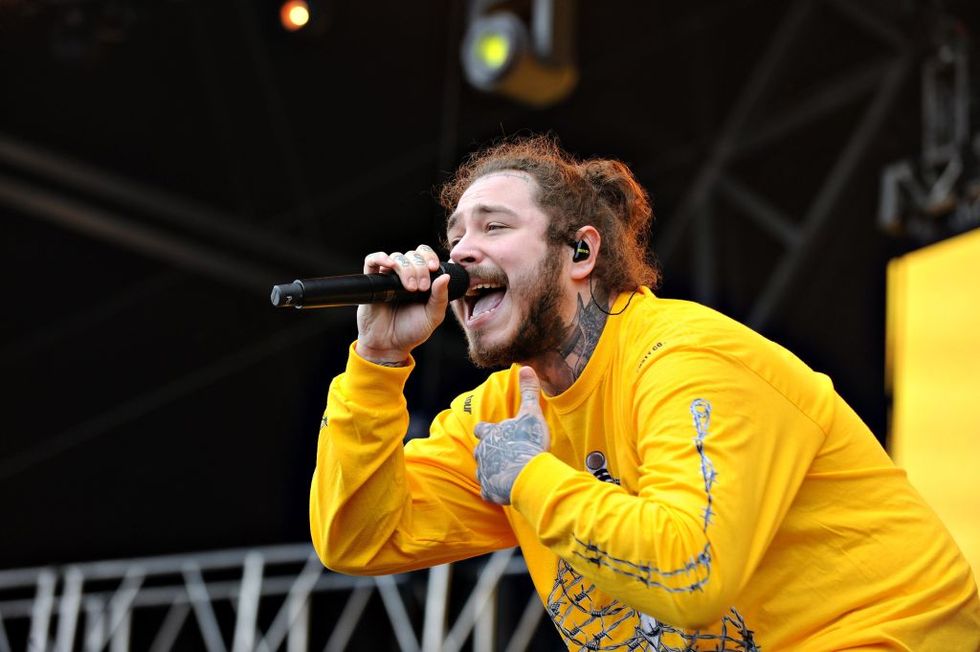 The rapper has achieved 2 American Music Awards, a Billboard Music Award,
and
an MTV Video Music Award, which is a pretty impressive feat considering he only rose to fame 2 years ago.
So, it's needless to say...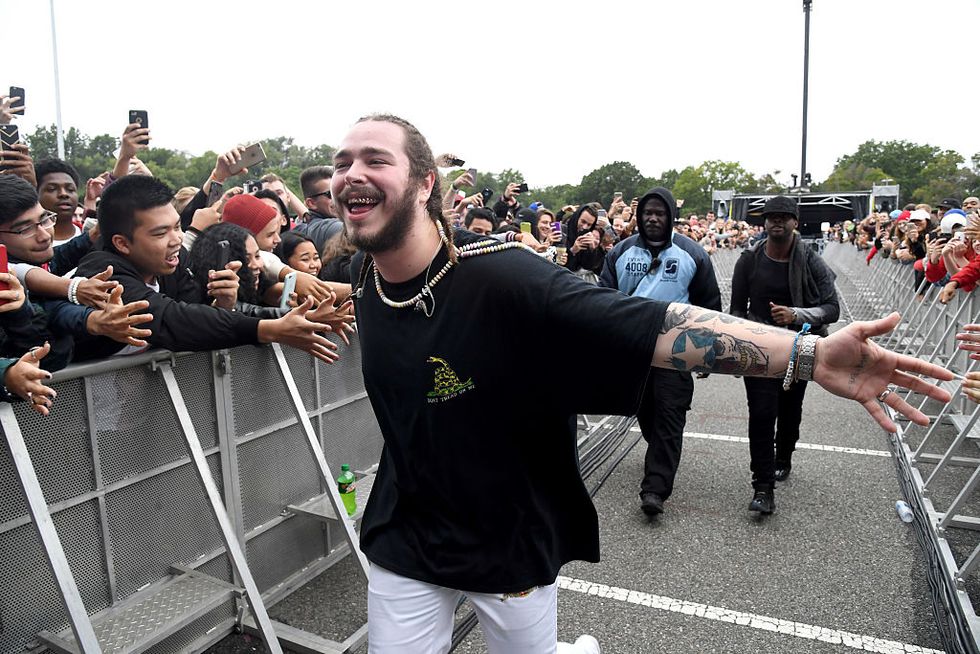 Post Malone is one of
the biggest names
in music of 2019.
But, when he isn't known for his music...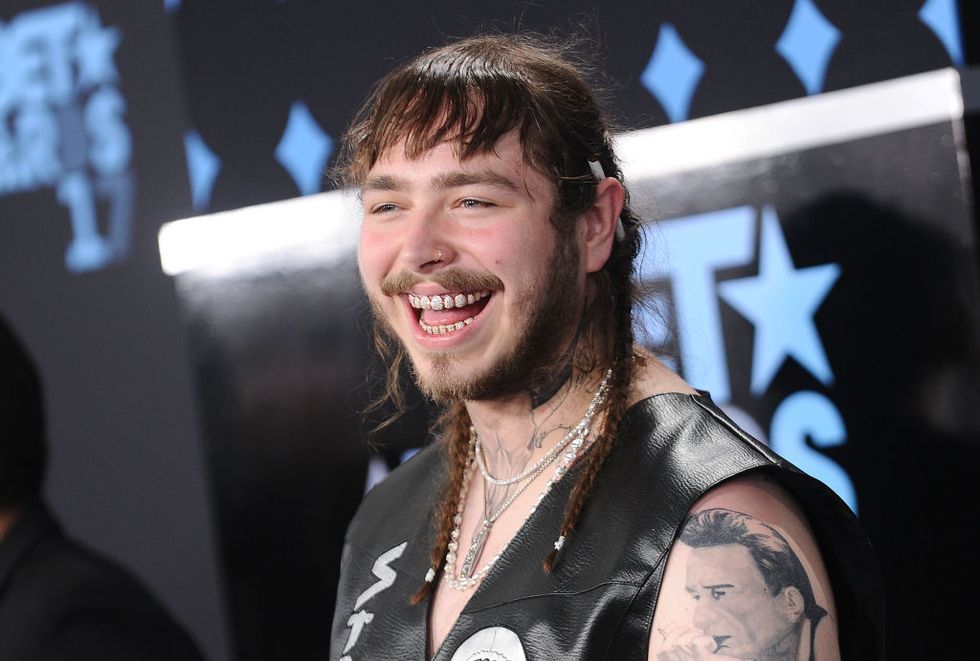 He's known for something else entirely.
Post has a rather distinct style...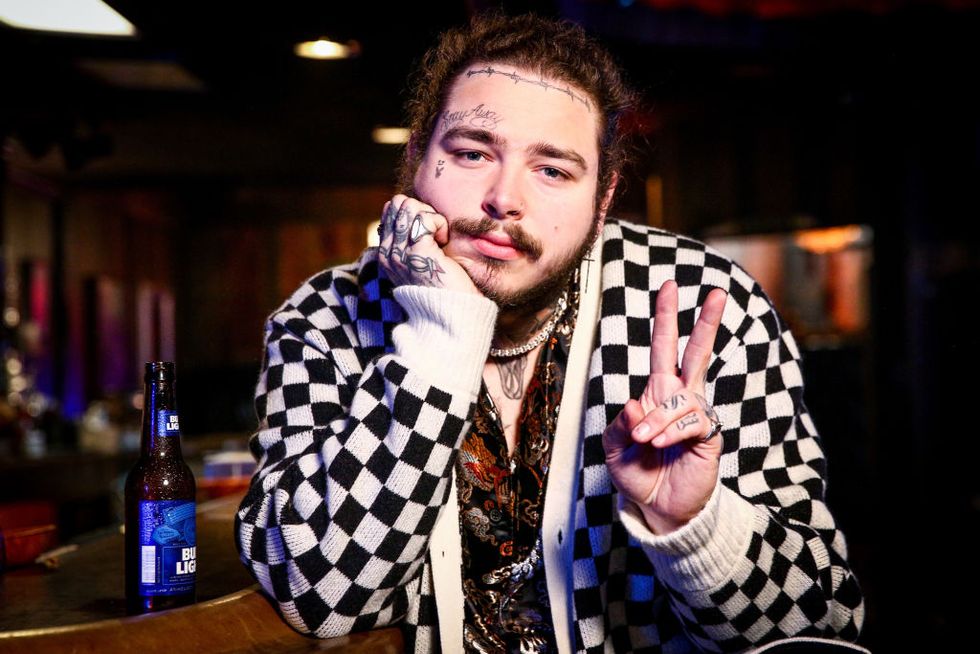 The rapper's "quirky" dress sense has made him, not only one of the most successful musicians of the year, but the most
recognized.
And it isn't difficult to see why...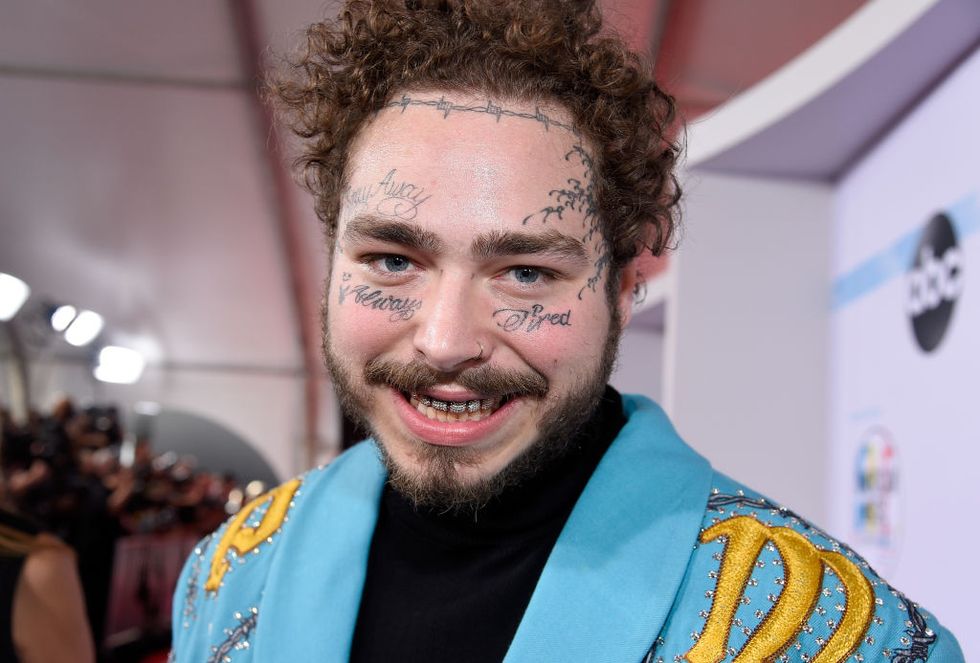 His heavily tattooed face and body, his long hair, which is sometimes transformed into a mullet, and eccentric dress sense are all to thank for this.
Post is literally covered...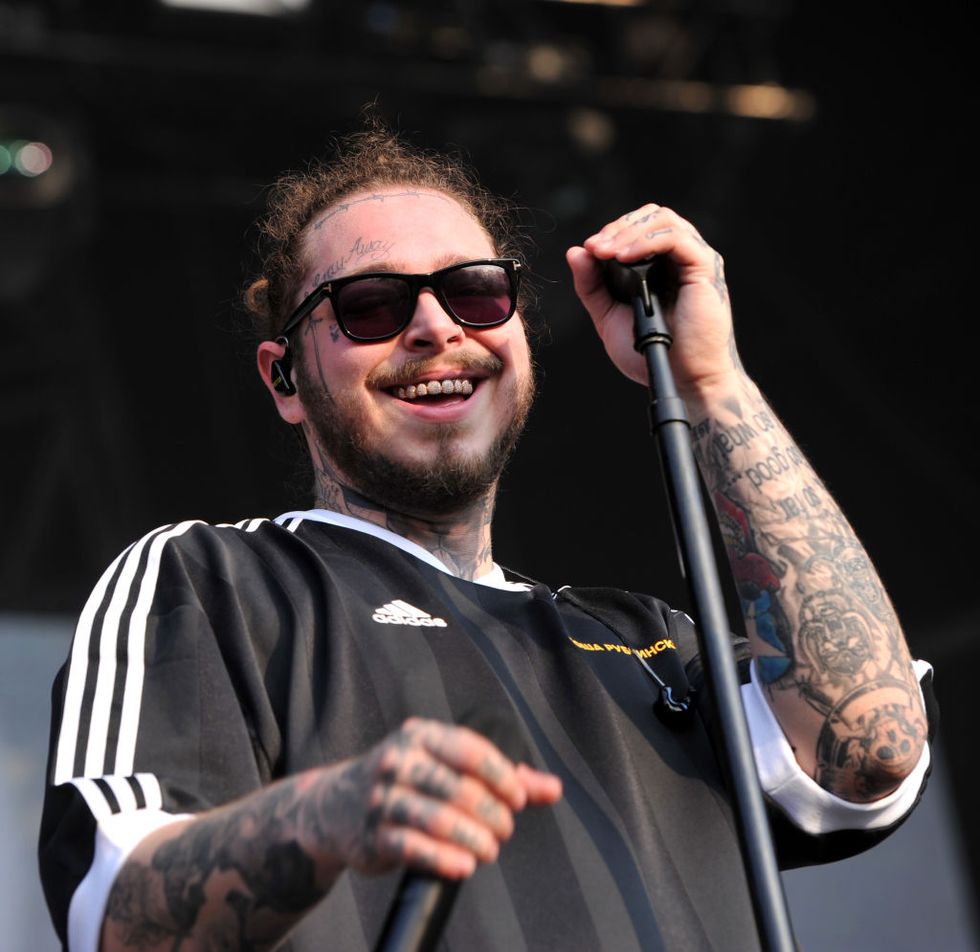 From his head to his toes in tattoos.
And his face is no exception to his love of ink...
one way to cover the bags, I suppose...
His bizarre choice of ink sparked a lot of controversy...
I feel @PostMalone's new tat on a visceral level

— Marisa Mendez 🧜🏼‍♀️ (@Marisa Mendez 🧜🏼‍♀️)1528402699.0
Though many found that they could relate to Post's "always tired" eyes.
His ink turned him into somewhat of a meme...
.@PostMalone stole my face tattoo 🙄 https://t.co/3X6uAA84Ec

— TJ (@TJ)1528401900.0
Because, we too, are "always tired."
And his explanation for the puzzling words was nothing short of fantastic...
told
Tim Westwood during London's Wireless Festival last weekend. "I guess 'always' is more letters than 'tired,' but I was tired so I didn't realize."
They seem to be working well for him...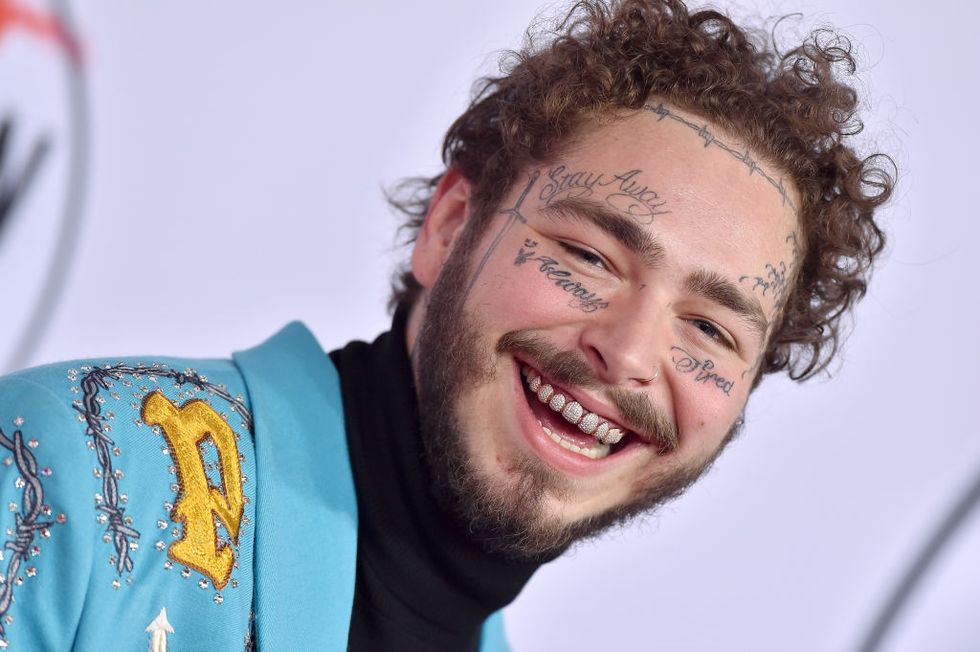 Because Post just doesn't seem to be stopping with the face tats.
A lot of people are left baffled by Post's choice to cover his face in this way...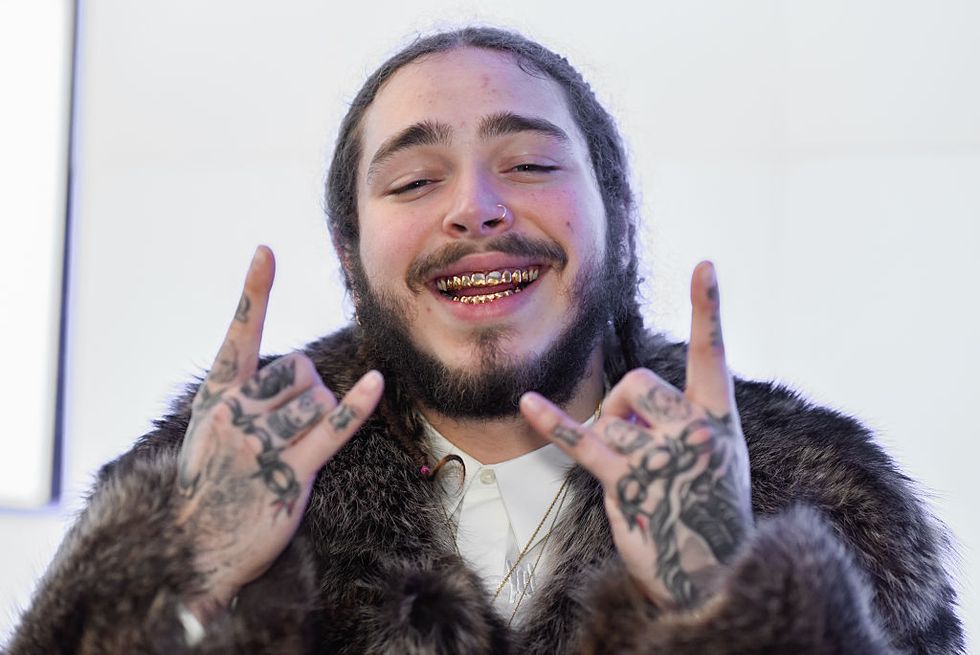 But surely there must be
a reason
behind all of this?
Post recently opened up in an interview with GQ...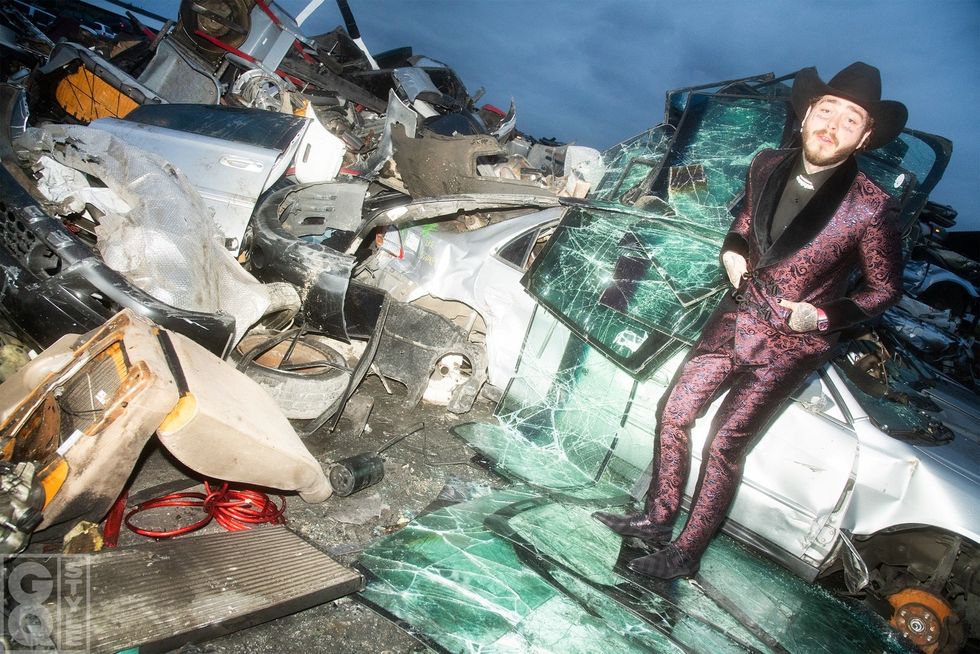 He adorned the cover of the
GQ Spring/Summer issue
and he explained that his tattoos are, in fact, a
defensive strategy.
He feels that he is ugly...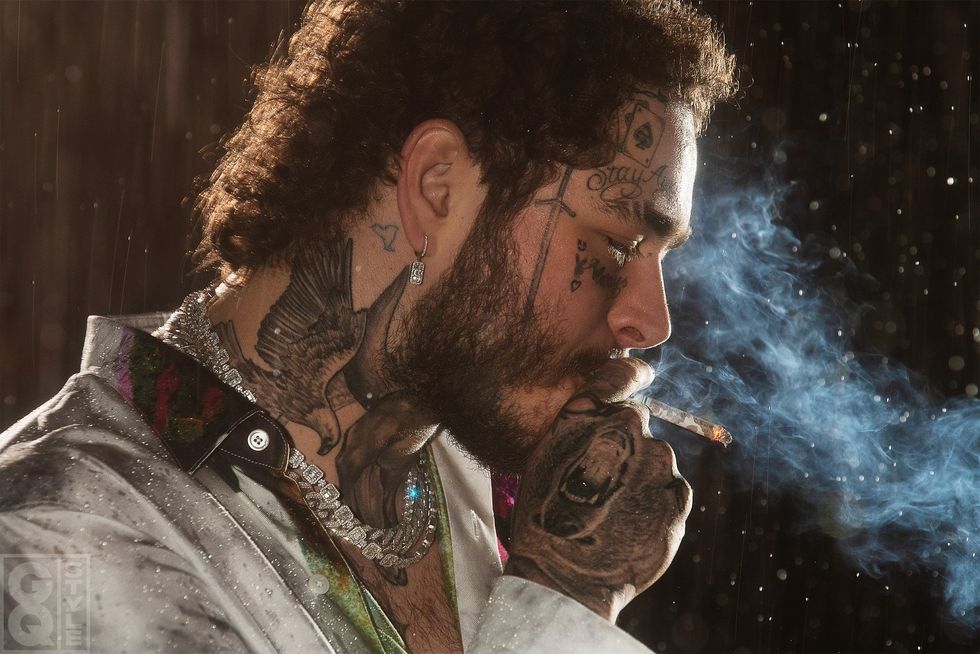 He explained, "I'm an ugly-ass mother******. It does maybe come from a place of insecurity, to where I don't like how I look, so I'm going to put something cool on there so I can look at myself and say, 'You look cool, kid,' and have a modicum of self-confidence when it comes to my appearance.
"
This isn't the first time that Post has spoken of his insecurities...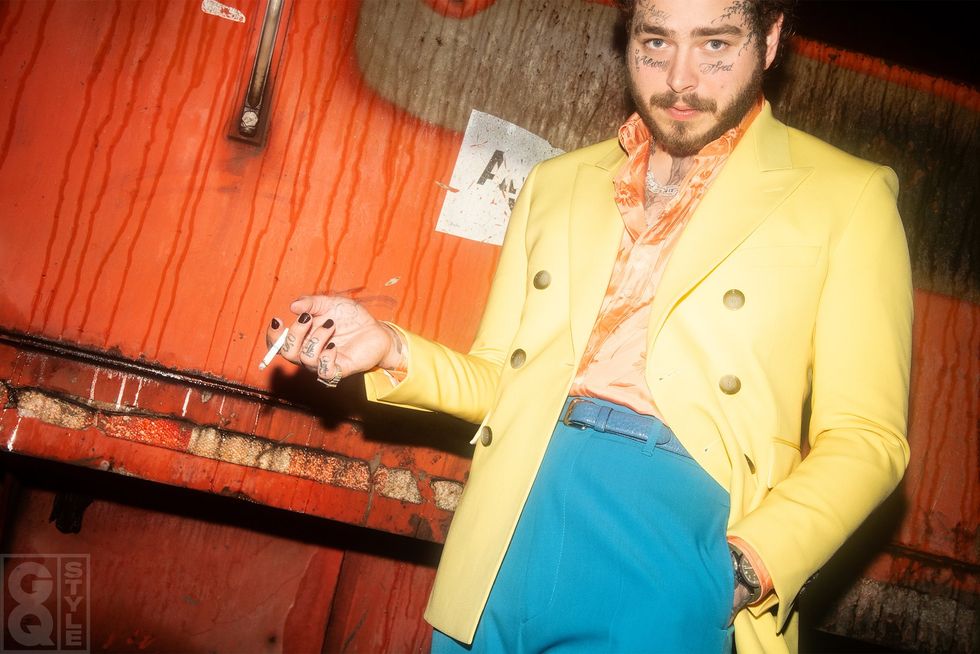 Back in 2018, he echoed his feelings of insecurities in a chat with
Tim Westwood TV
 about the reason behind the facial tats. He said, "It's alright, I got a face for radio anyways, so I figured, why not? Anything to p**s my mom off."
Fair enough!
It is actually quite sad that Post has these insecurities...
anyone. Keep scrolling to see what Post would look like without tatts. Prepared to be mindblown!
Post went viral recently.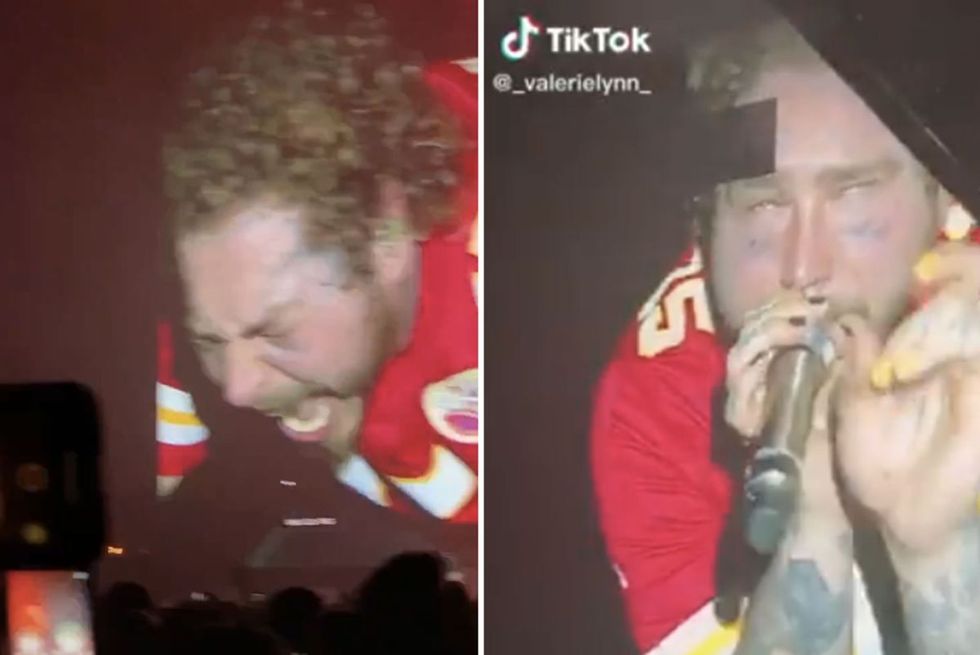 People took to social media to share videos of Post at a recent performance where they claimed he was acting 'very strange'.
People were concerned for him.
Post Malone is going through some s*** and some people think this is normal for him. I found this hard to watch and… https://t.co/jgUzNwfMbd

— GhOsT #EndSARSNow (@GhOsT #EndSARSNow)1583571836.0
Taking to Twitter, one fan wrote:
HE IS NOT OKAY. HE NEEDS HELP! I don't want to loose him. I don't care if you are a fan of him or not, but he is f*cking not ok!
He smashed a guitar.
HE IS NOT OKAY. HE NEEDS HELP! I don't want to loose him. I don't care if you are a fan of him or not, but he is fu… https://t.co/ZbIHyYbsSG

— Livi (@Livi)1583577419.0
In the viral video, Post can be seen smashing a guitar before stumbling around the stage and eventually squatting with his head in his hands for a lengthy period of time. Fans speculated his mental health wasn't in a great place and that he was 'on drugs'.
Now he's spoken out.
post malone is okay!! he addressed the rumors at tonight's show.. he's living his best life 🖤 https://t.co/cLlBrR5qvY

— elaina! (@elaina!)1583558805.0
Speaking during his performance at FedExForum in Memphis, Tennessee yesterday, Post told fans not to worry.
He said:
I'm not on drugs! I feel the best I've ever f***ing felt in my life. And that's why I can bust my a** for these shows and f***ing fall on the floor and do all that fun s***. But for anyone that's concerned here, I appreciate the love and the support, but I feel f***ing fantastic and I'm not doing drugs.
Fantastic news.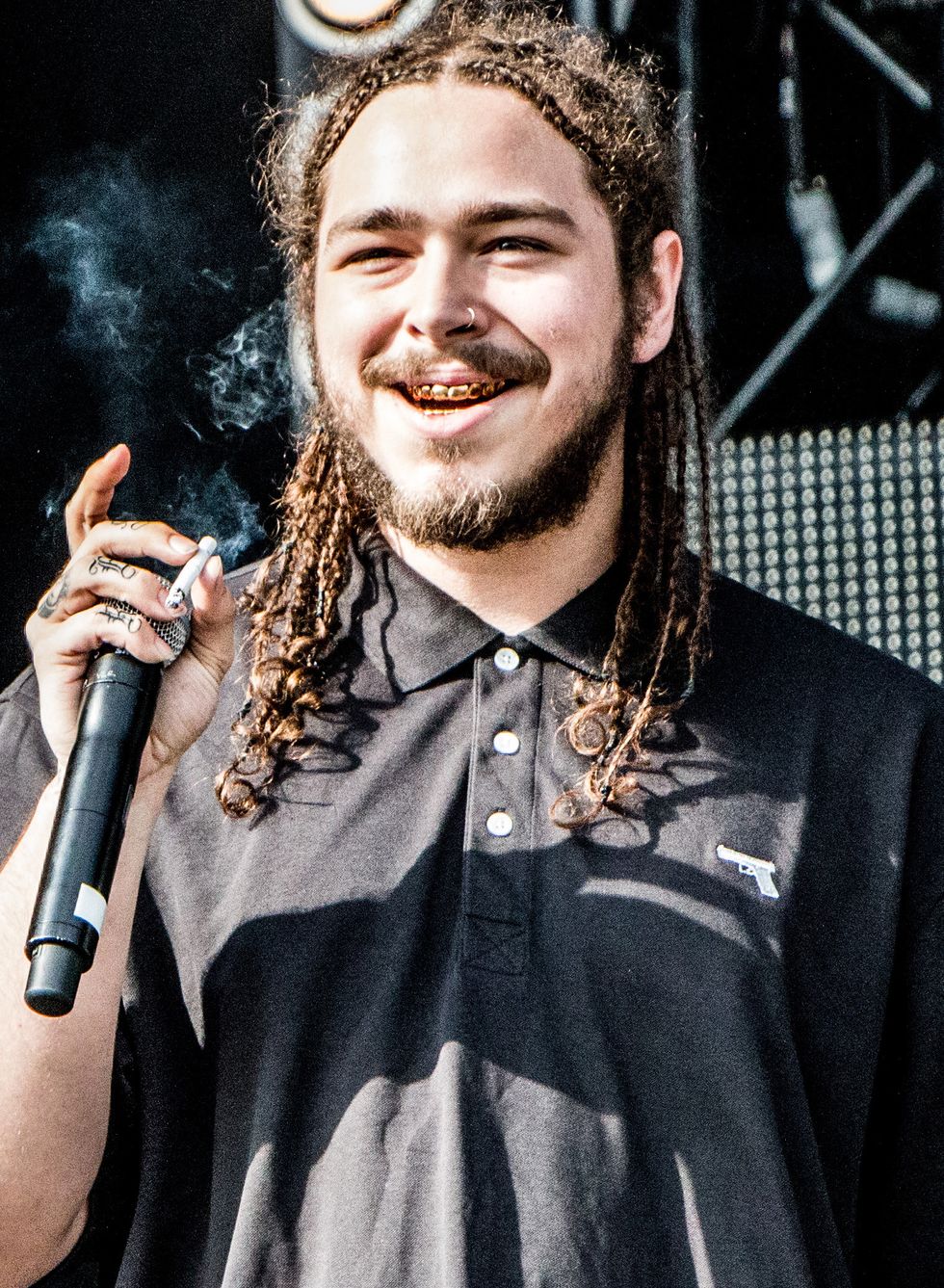 Let's hope Post stays in this great condition for the future. We wish him all the best.