What's the first thing that springs to mind when you think of Post Malone? Let me guess, it's probably his heavily tattooed face and curly mullet hairdo. Am I right?
But alongside his iconic appearance, there's no denying Post has had a huge cultural impact that can't be denied. Be it his signature sound or his undeniably adorable personality, he's a verified internet sensation.
And Post's latest move has really got people talking. At a Miami gig this weekend, the rapper truly made it rain on the crowd - to the tune of a whopping fifty grand.
Post Malone has sky-rocketed to stardom over the past few years...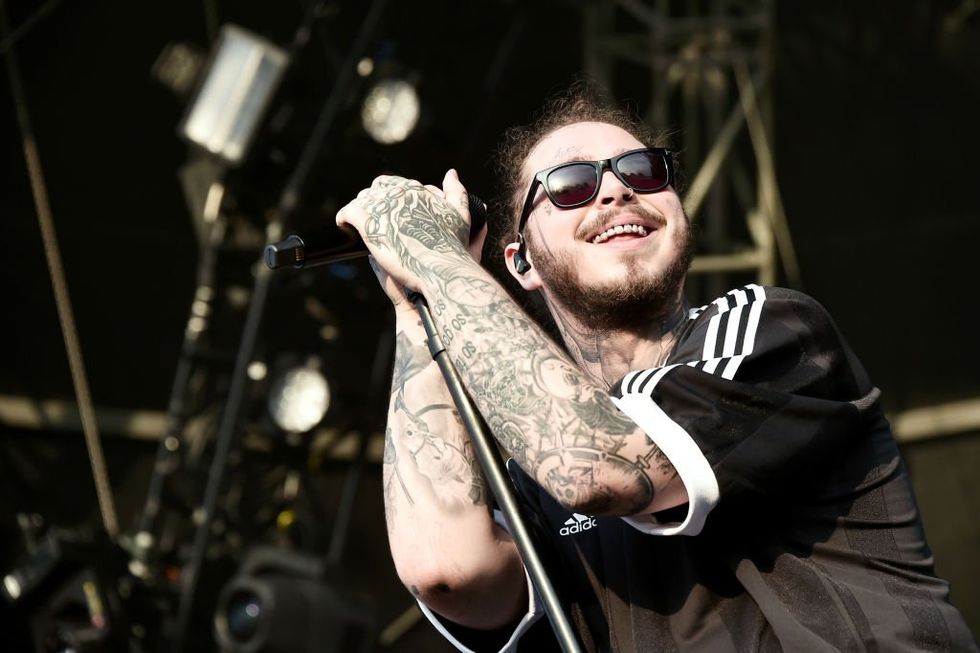 via: Getty Images
Post, whose real name is Austin Richard Post, is an American rapper who specializes in genres such as hip-hop, R&B, pop, and rock.
As of this year, Post Malone has sold over sixty million records in the U.S.
Post, who was born in New York, has also won 2 American Music Awards, a Billboard Music Award, and an MTV Video Music Award.
He's a pretty big face in the world of hip-hop and pop...
And he has always been open about the music that has influenced him from a young age.
It's no secret that Post is heavily influenced by a variety of music legends...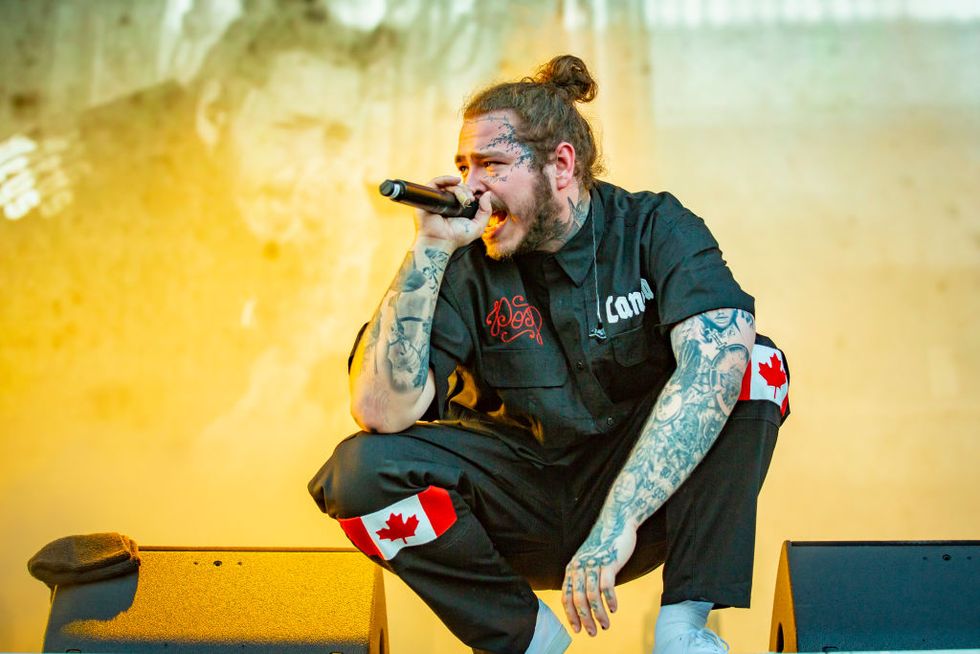 via: Getty Images
This includes the likes of Bob Dylan, Kurt Cobain, Johnny Cash, 50 Cent, and Kanye West. Post has
reportedly
said that Bob Dylan is a "genius" and "a God," and he has even gotten an honorable tattoo of Dylan.
His most recent album features several collaborations...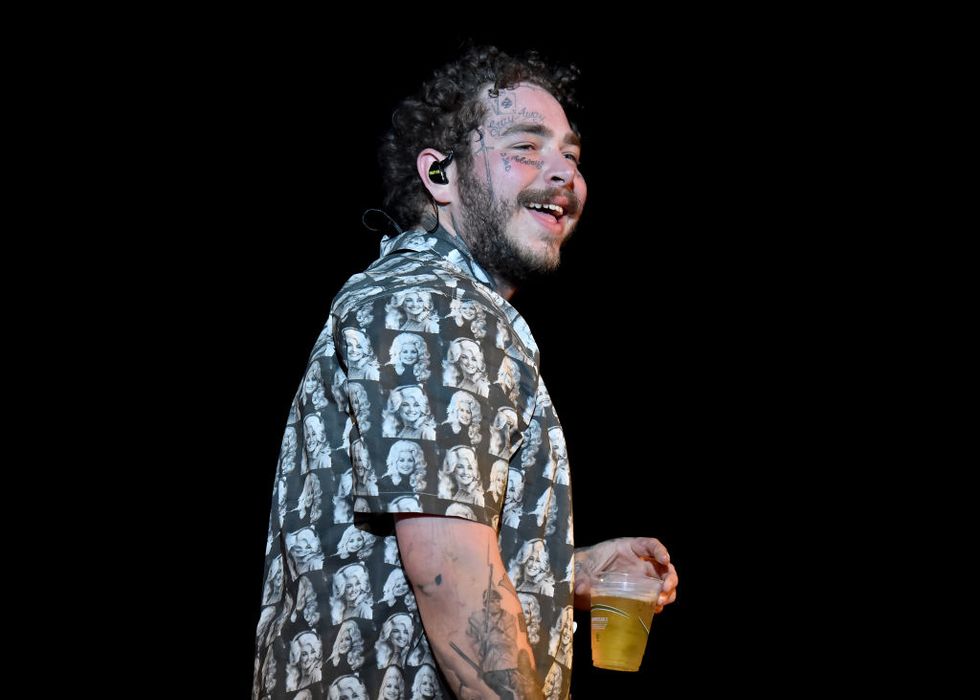 via: Getty Images
His third studio album,
Hollywood's Bleeding,
has just been released and features collabs with big names such as Travis Scott, Meek Mill, and SZA.
And, if he isn't known for his music...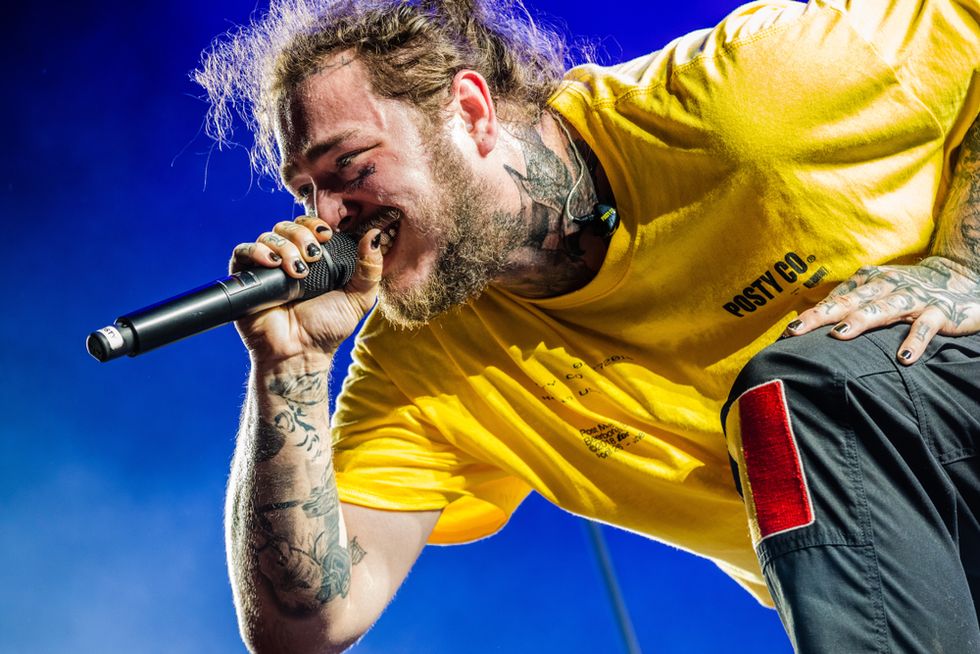 via: Shutterstock
He's known for his distinct style.
Post Malone is perhaps one of the most recognized musicians of the decade...
via: Shutterstock
And his heavily tattooed face and body, his long hair (and sometimes mullet), and eccentric dress sense are to thank for this.
His reason for the 'Always Tired' tattoo is hilarious.
told
Tim Westwood during London's Wireless Festival last weekend. "I guess 'always' is more letters than 'tired,' but I was tired so I didn't realize." He later added about his tattoos: "Anything to piss my mom off."
Post is currently on tour.
Every time https://t.co/ZMdfdMDgci

— my uncle's meme stash (@my uncle's meme stash)1569726983.0
And since it began, he's already created one of the year's best memes after an enthusiastic fan flashed him from the crowd.
And this week, he played at an iconic venue.
via: Pinterest
E11EVEN Nightclub in Miami, Florida, is one of the best venues for wild live musical performances and visual spectacle.
It's clear the venue was excited.
And his performance was a resounding success.
so @PostMalone looks like a god with all the hands up, the money flying and all the air coming from behind. I had a… https://t.co/N7q9oa6Kb7

— Thamy (@Thamy)1571607460.0
Say what you like about Post's music, but he sure has a loyal legion of fans.
But there was one facet of the show that really gained a lot of attention.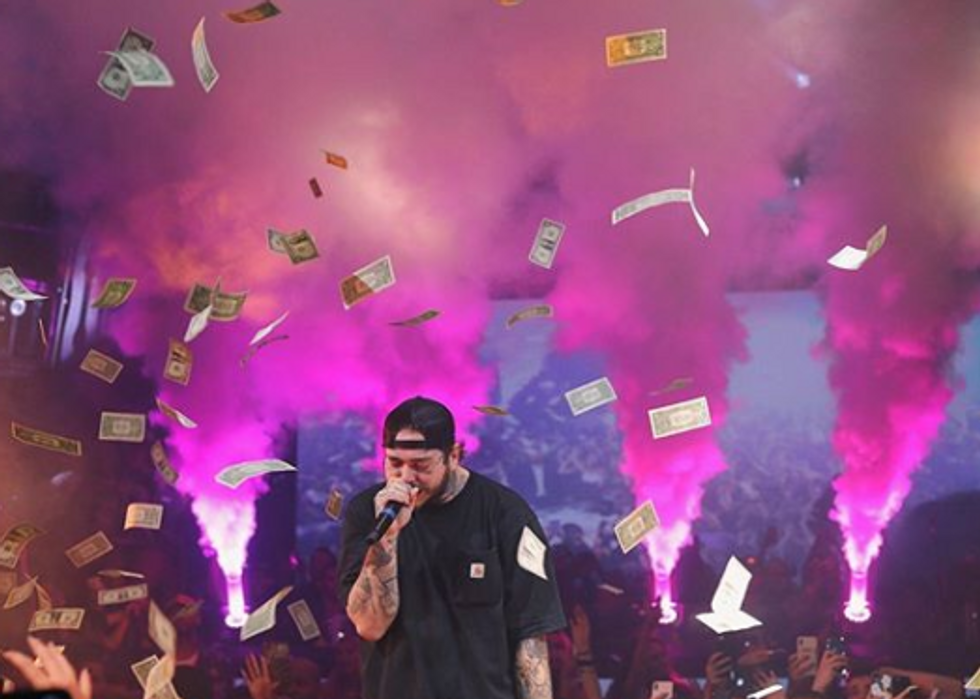 via: Instagram
Alongside playing hits like "Psycho" and "White Iverson," Post proved he truly is a "Rockstar," by bringing a watercooler of fifty 
thousand 
dollar bills.
And at the operative moment?
That's not the only reason Post's appearance attracted attention.
According to 
Page Six
, Post turned up with a massive entourage fit for a star of his caliber. 
He also honored a valuable frat tradition.
After parading a case full of sparklers and Bud Light, Post ended up doing beer bongs onstage - and any beer drinker will tell you, that's not the easiest feat.
All make for a pretty good show.
But none quite compare to making it rain to the tune of fifty thousand dollars.
"The most epic night E11even has ever had. PERIOD.
@
postmalone
 is a certified 
rockstar," said one Instagram fan.
The crowd clearly loved it.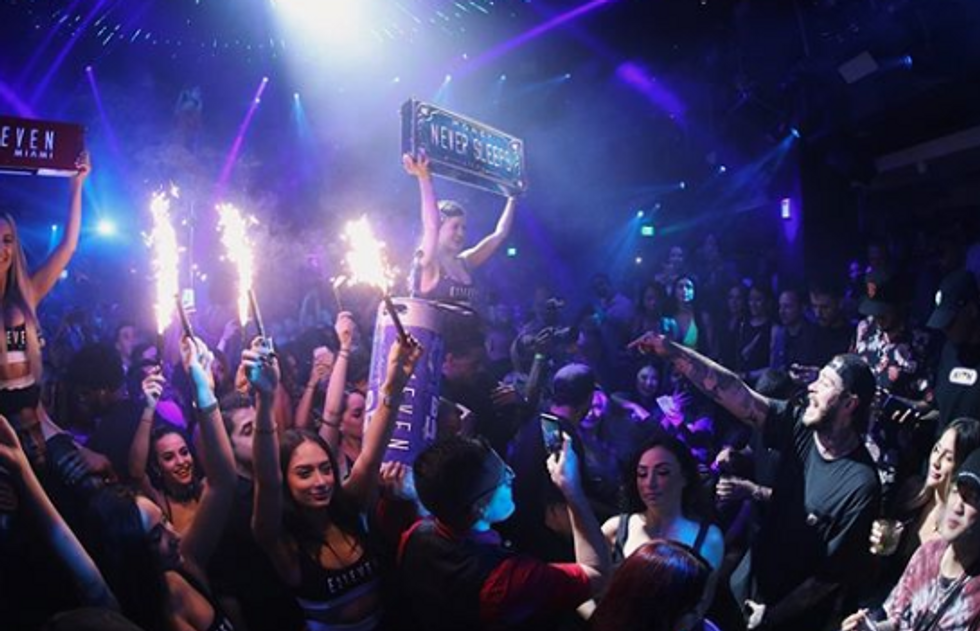 via: Instagram
And many who weren't there claimed they had massive FOMO - and likely not just because of the songs they missed out on. We'd also be pro a few free dollar bills!
Never change, Post.
And for more hilarious Post Malone content, scroll on for the very best memes following his flashing incident. They're well worth a look - the memes, we mean.