Pregnancy isn't a fun experience, no matter what anyone says. You might be glowing, but on the inside, you're spinning through a whole range of emotions, all of which are made worse by the burning hunger for pickles that just won't go away.
Every pregnant woman could do with a break, even if it's something as simple as a hack to make your day a little easier, it's all worth it.
Keep scrolling for some amazing pregnancy hacks, and one that's taken the internet by storm...
Hair ties are your new best friend.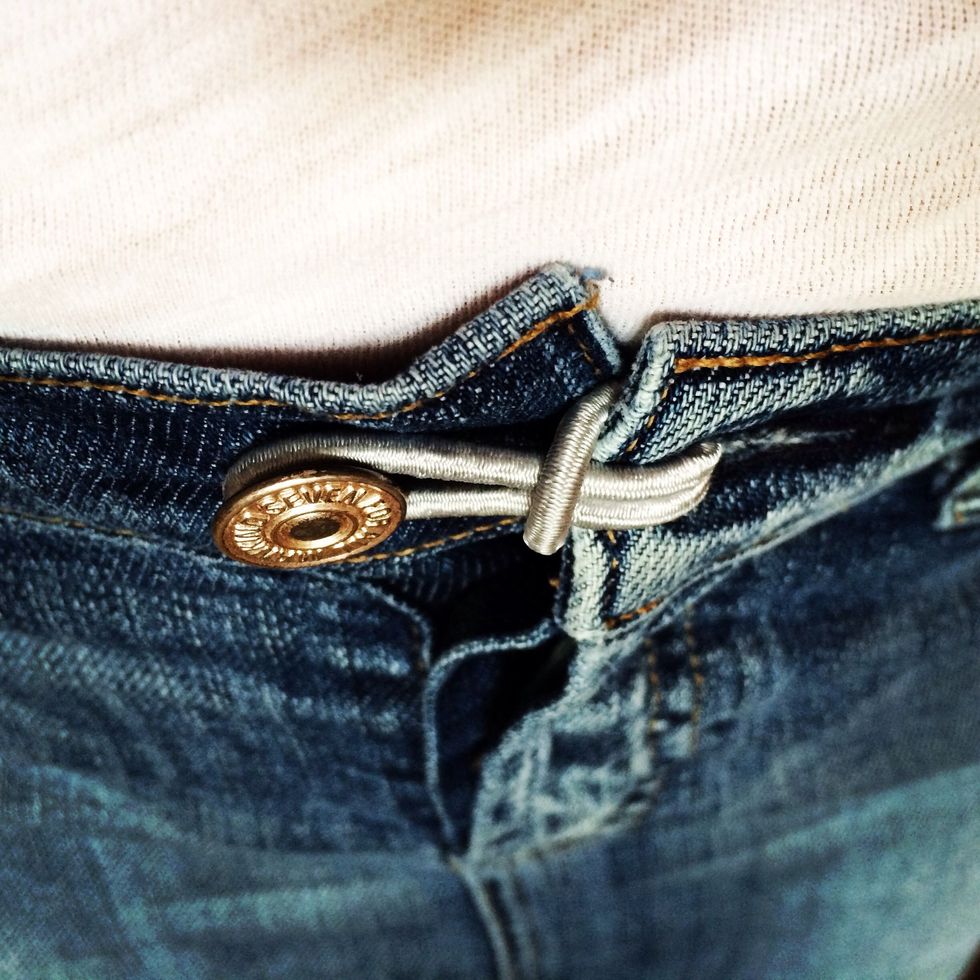 via: Twitter
Your jeans have started getting tighter, that button is getting further and further away from the hole. It might be time to try the hair tie trick.
Diy belly band.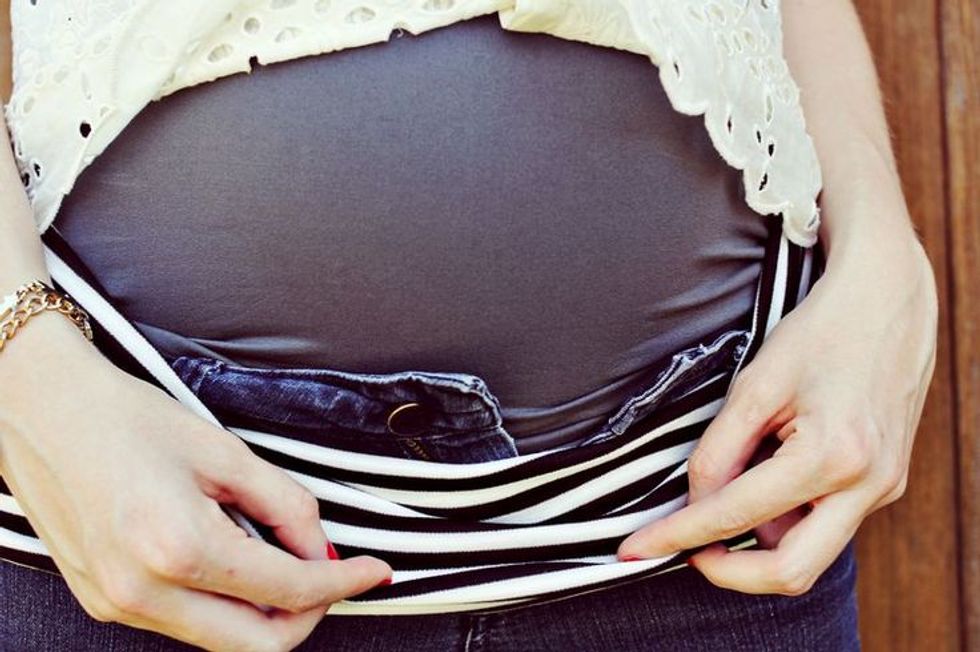 via: Twitter
This trick, using an old tank top, will let you add length to your tops without having to layer up.
Struggling with sickness?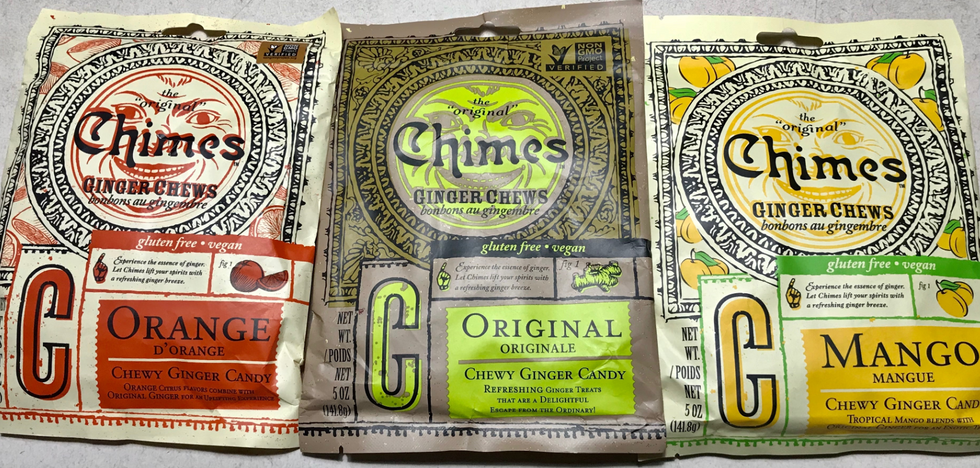 via: Twitter
A lot of moms get this problem. If you're finding it hard to keep anything down, give potato chips and lemonade a try, or the classic ginger candies.
If the ginger candies just aren't working out for you...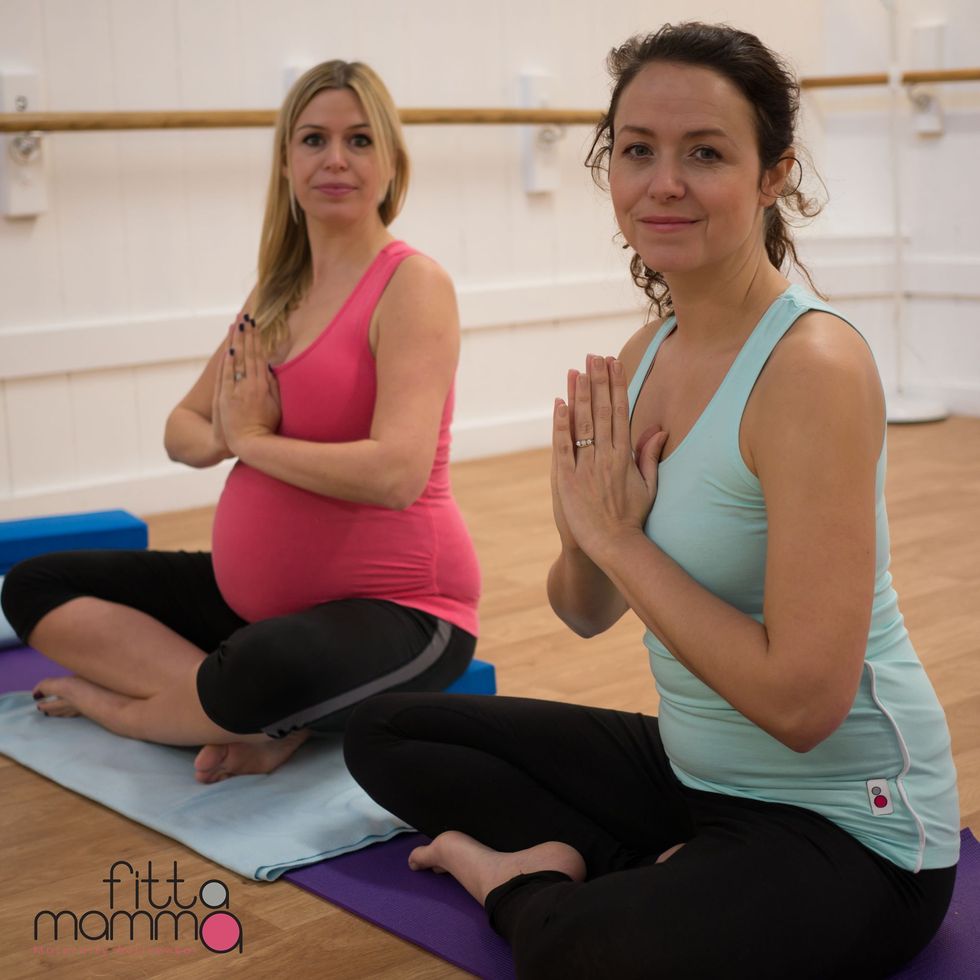 via: Twitter
Why not give prenatal yoga a try? This is a great way to help tackle sickness.
There's no need to buy fancy pregnancy bras.
via: Amazon
Head to your local store and pick up some bra-back extenders, this will provide some much needed added comfort.
More help with parking?
Some states actually issue pregnant women with a temporary disabled parking placard. You'll obviously need a doctor's note, but it's helpful if walking becomes painful in late pregnancy.
This one's for those of you that get too warm.
Keep your bras in the freezer, not only will it help you cool down, but it will also help any inflammation caused by the pregnancy.
Best investment ever.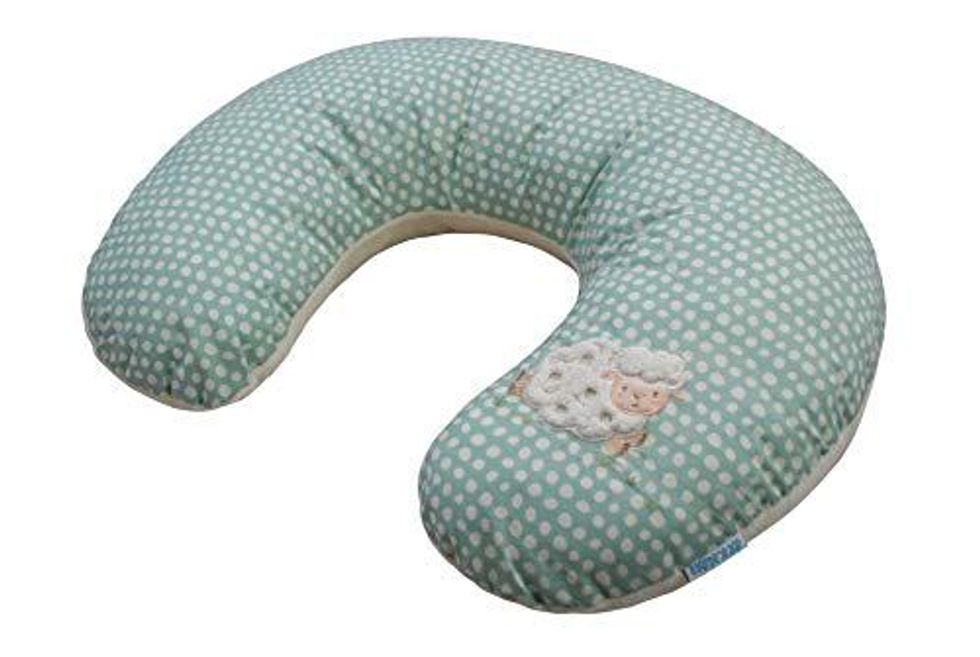 via: Twitter
Getting a pregnancy pillow is a must, there's nothing worse than a bad night's sleep to affect your already fluctuating mood.
For all you awkward sleepers.
If you just can't get comfortable without lying on your belly, a rubber ring might be a good hack to try. It's especially good for relaxing your lower back, as one mom states.
Heartburn is the worst.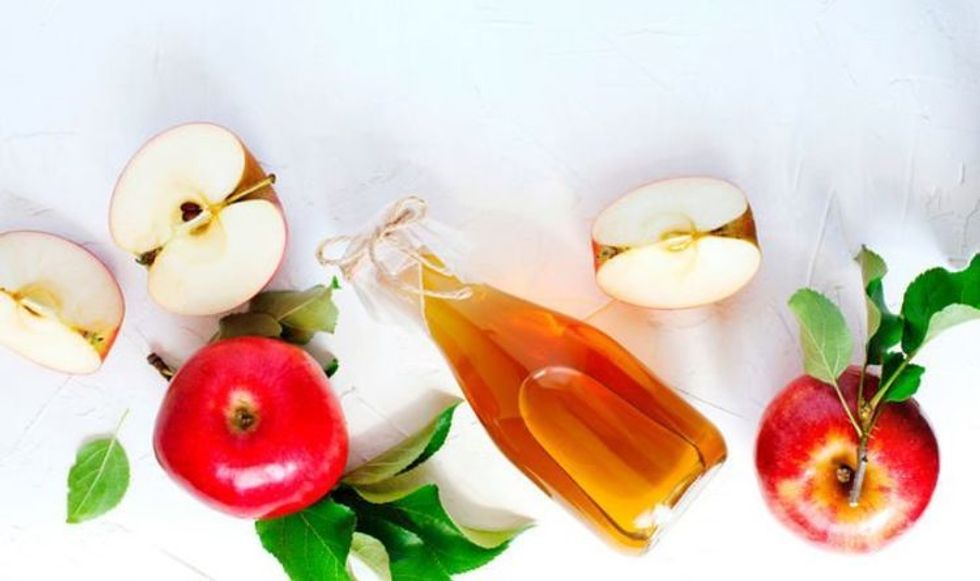 via: Twitter
There's nothing worse than the heartburn that comes with eating a whole jar of pickles. One way to combat that naturally, is a tablespoon of apple cider vinegar. You might need to hold your nose.
This new device is a game-changer.
Pregnant women everywhere are going crazy for this new razor designed specifically for pregnant women.
The gadget is called the Giraffe.

via: Amazon
It has racked up over one hundred five star reviews online from pregnant women. It has a changeable head to fit your razors, allowing you to shave without bending in uncomfortable conditions.
It can get uncomfortable.
If everyday tasks such as shaving or picking things up off the floor are getting a bit much, then this is definitely for you.
The handy gadget is sold on Amazon.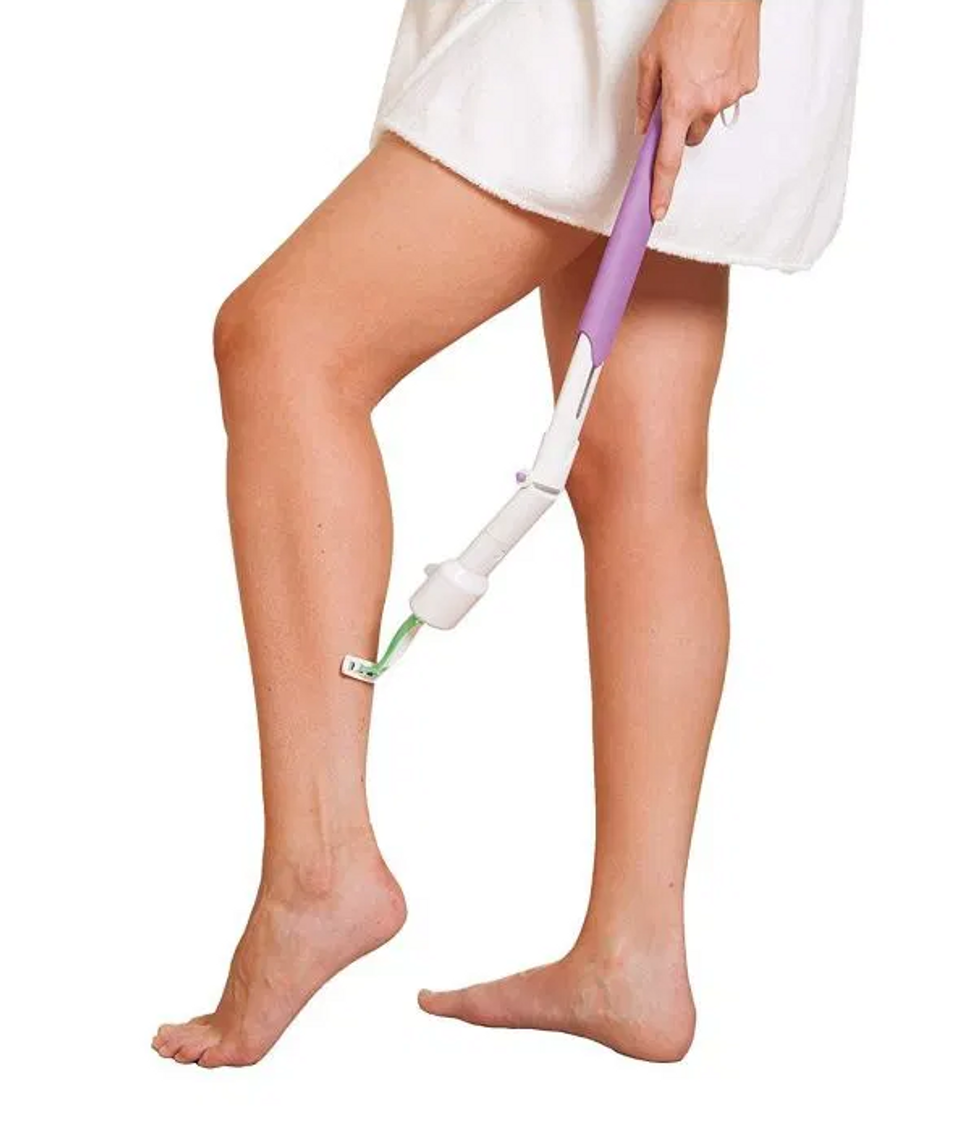 via: Amazon
The website says: "Giraffe Bath & Body designed the Giraffe Razor Extension Handle specifically to assist women who were unable to shave their legs due to limitations in flexibility and mobility."
They continued...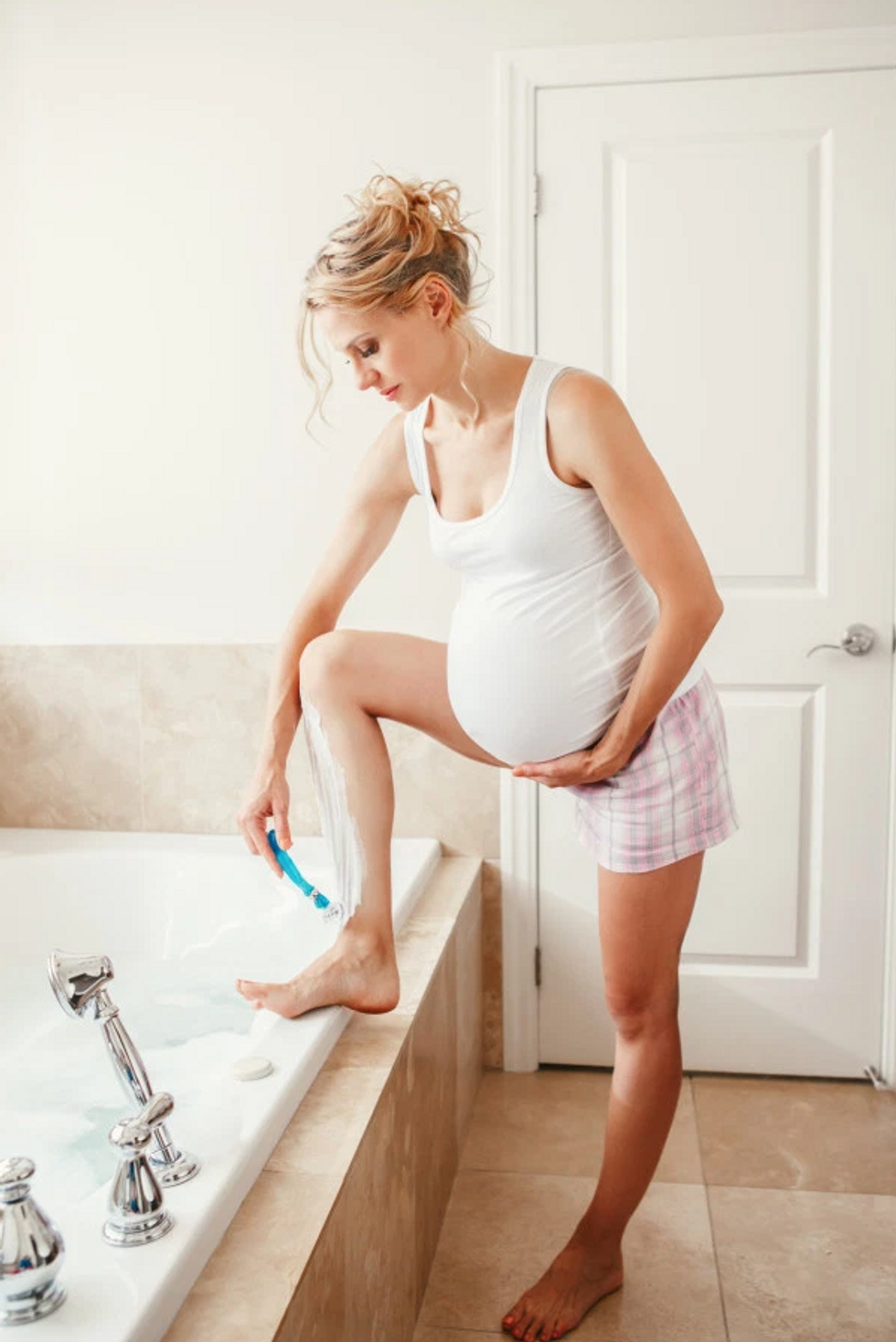 via: Amazon
"All of these conditions decrease flexibility and mobility and therefore, make shaving difficult if not impossible with a short-handled razor." "And as a result, some women just "give up" on shaving their legs entirely or resort to a caregiver or loved one to carry out this personal daily care routine."
One woman said...
"This helped me out big time! I'm currently pregnant and it was difficult to shave during the shower due to my growing belly." "With the razor extender, it did not put any pressure on my back." "If you're a pregnant woman, I highly recommend this product." It's clearly the go-to new product on the market. Fancy more weird pregnancy products? Scroll on ...