But June Kyra Dela Chica, a 17-year-old senior at a high school in Oregon, might have done just that.
She wanted to do something fun for her school ID. Even though her idea was...unconventional...it was pretty easy to convince the photographer to get on board.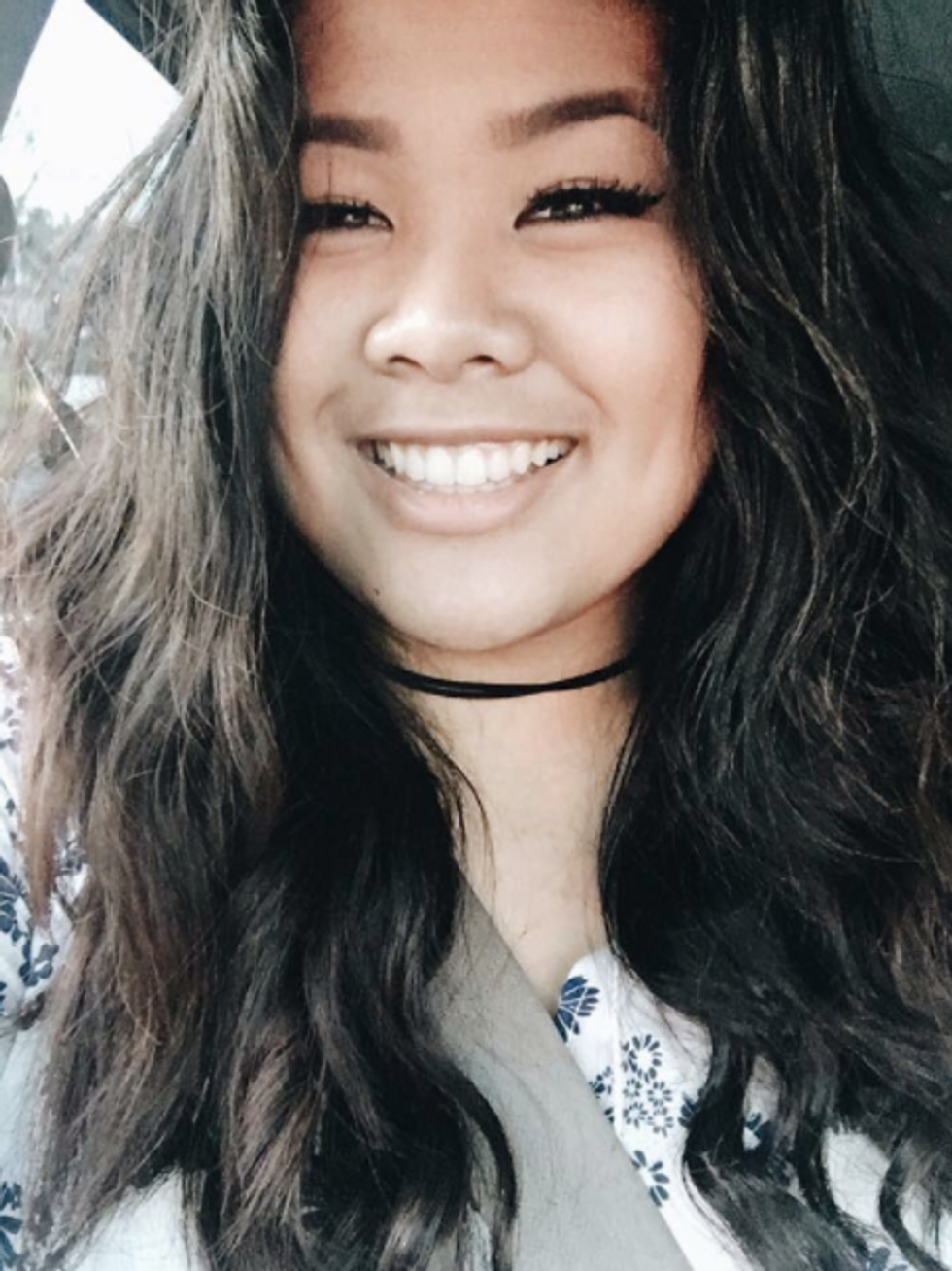 via: Twitter
So what was her creative idea?
That would be to completely go full-on Fa Mulan for the shot.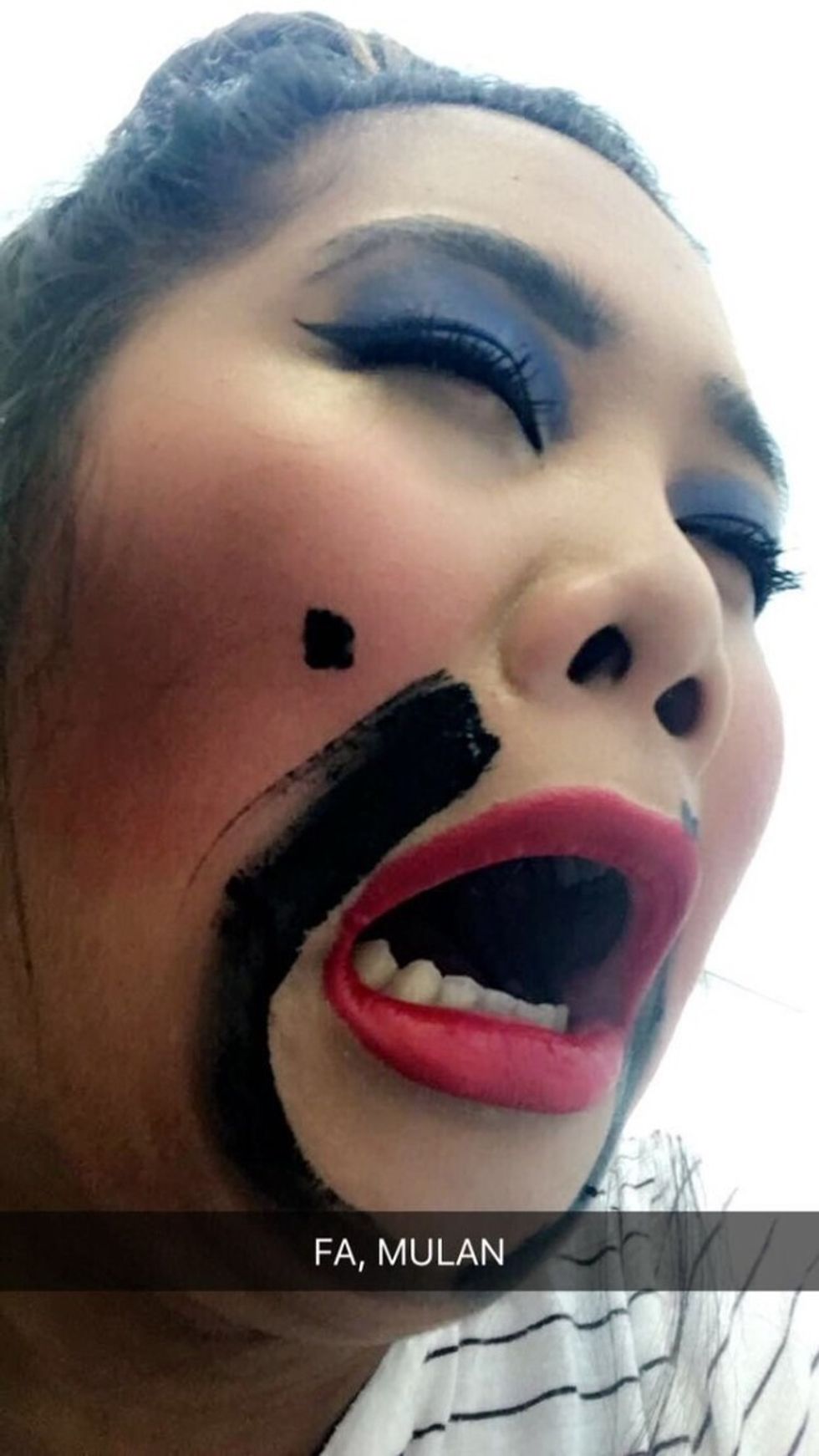 via: Twitter
"Once the makeup was on, I moved my way to the pictures station and lined up," Dela Chica told
BuzzFeed News
. "One of the ladies was very open-minded and laughed; the other lady — who was actually taking my photo — was very grumpy and rude to be honest. I remember her saying, 'I don't know if you can take this photo. Are the admins okay?'"
This is the beautiful final product.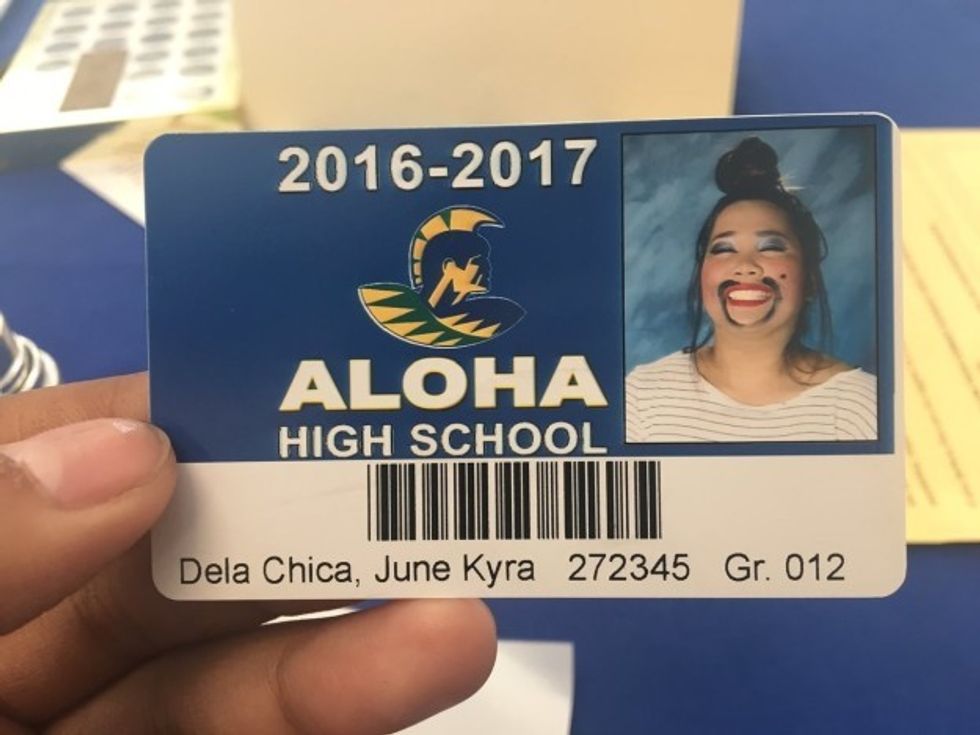 via: Twitter
"I replied with, 'The admins said if I'm okay with showing my face like this to hundreds of people then go on ahead,'"
she said
. "'And if it's really THAT bad I can always retake it.' She shrugged and replied with a simple okay."
She tweeted out the photo and it instantly went viral. It has 77,000 retweets and counting.
"To be honest, when I posted it on Instagram and Twitter I thought my Instagram would be the only thing getting notifications," she said. "I honestly would have never thought it would even get over 20 retweets, let alone 40,000. Next thing you know random people are quoting my tweets calling me a hero/savage/queen, my friends are getting notified from THEIR friends about my tweet." In other words, she totally slayed it. Let's see who can top this one now...