Prince Harry reportedly made a stinging remark to his wife, Meghan Markle, criticizing Prince William and Kate Middleton while at an official event, a lip reader has claimed.
The remark is said to have been made back in March 2020, at the Commonwealth Day Service in Westminster Abbey, the last time the Cambridges were seen publicly with the Sussexes.
The engagement has been under the spotlight for some time now, with many people pointing out the awkward interaction between the 2 brothers, but, now, a professional lip reader has claimed that it was much more awkward than we first realized…

Professional lip reader, Jeremy Freeman, has told the Daily Star that Harry seemed to make a rather pointed comment about his brother and sister-in-law at the service.
The interaction at the service saw William and Kate walk to their seats where they greeted Prince Edward and Sophie Wessex.
Their attention then turned to greeting Harry and Meghan.
Kate appeared to acknowledge Meghan, who replied with a smile before saying: "Hi."
Meghan then joined Harry before they both turned to William to say: "Hello."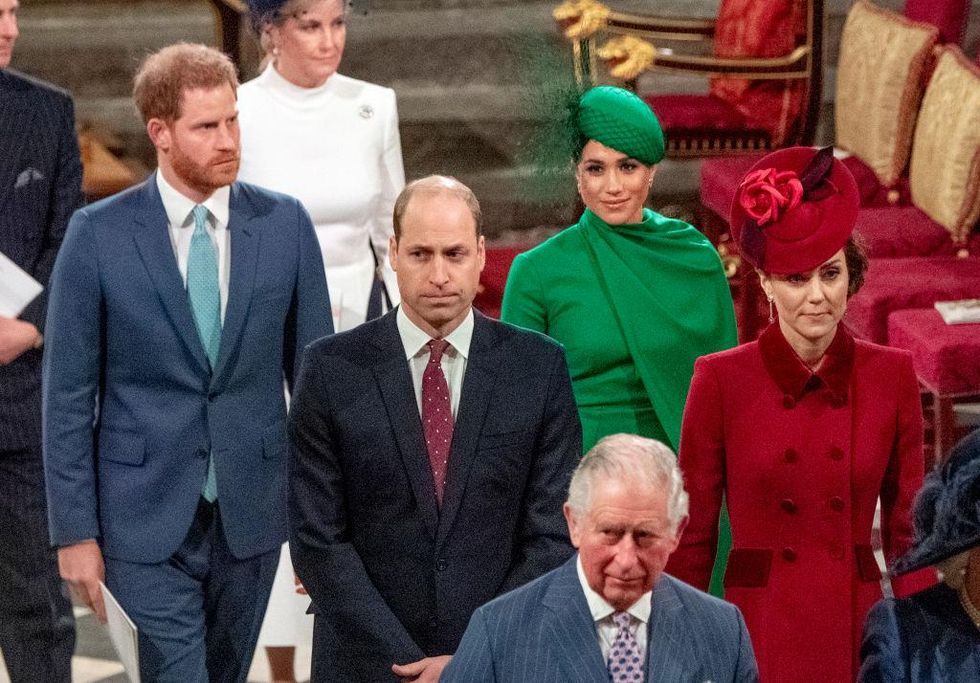 However, despite the couples' polite greetings to each other, Freeman claims Harry made a scathing remark.

Freeman believes that Harry appeared to say to Meghan: "At least they acknowledged, unlike last time."
Meghan is then said to have flashed a smile at Harry while nodding at his remark. William reportedly turned to Kate and said: "That was executed well."
This comes as relationships between Harry and Meghan, who recently welcomed their newborn daughter, Lilibet, and fellow members of the royal family have appeared to be particularly tense since they stepped down as senior royals and moved to the US at the beginning of 2020.
This tension was only heightened by Harry and Meghan's shocking Oprah interview, in which Harry described his relationship with William as "space."
The couple also revealed during the interview that conversations were had, with Harry and a senior royal, about how dark Archie's skin might be when he was born.