News has emerged that Prince William had tested positive for coronavirus, but kept it a secret for a very specific reason…
Now, more details have come to light on exactly why he kept his positive test a secret as well as the worrying symptoms he faced.

And, since the news emerged, fans have been airing their concerns.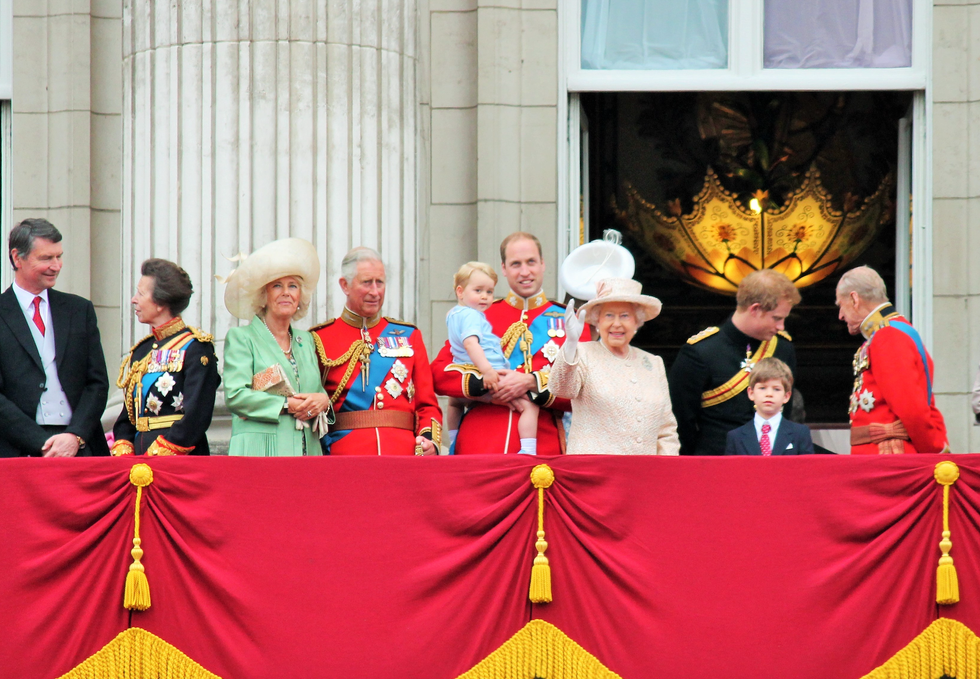 Yes, even more famous than our beloved Kardashians.

The Duke and Duchess of Cambridge, or William and Kate, as we know them best, are the firm favorites of the younger, more modern monarchy.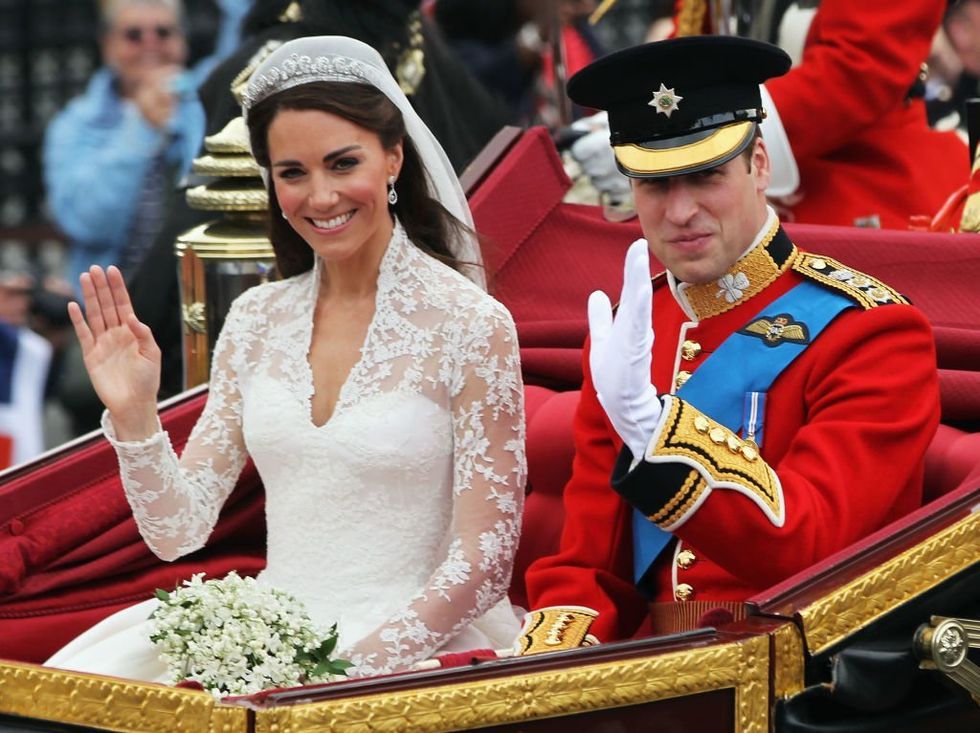 Following their lavish, and highly documented royal wedding in 2011, Wills and Kate were thrown into the media spotlight, and we still can't get enough of them.

William, who is the son of Prince Charles and in line for the throne, met Kate at the University of St Andrew's in Scotland in 2001.

They clearly couldn't stay away from each other, and their engagement was announced in 2010, 9 years after they first met.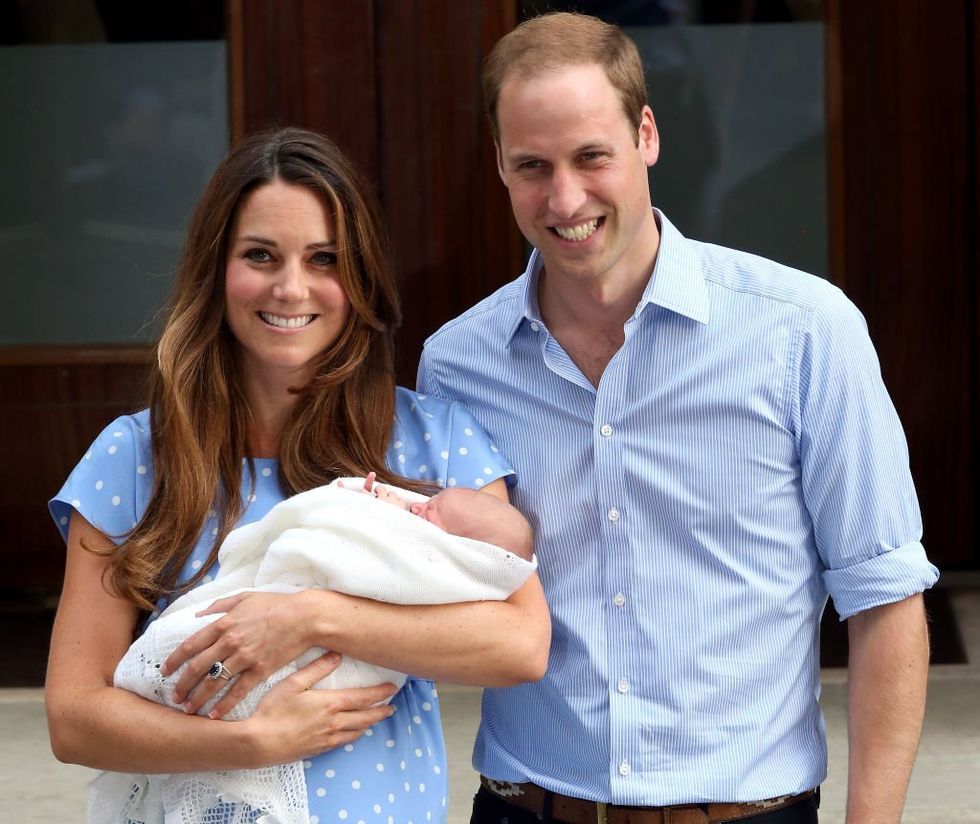 In July 2013, Prince George Alexander Louis of Cambridge was born, becoming the third in line to the throne of Great Britain. Kate emerged from St. Mary's hospital in London in a blue polka dot dress, which many saw as a fitting tribute to Princess Diana, who wore a similar spotty attire herself some thirty-one years earlier.

Princess Charlotte Elizabeth Diana was born in May 2015, just under 2 years after her older brother.

Princess Charlotte became the first female royal to retain her claim to the throne, despite having a younger brother. Before the Succession to the Crown Act 2013, the birth of a son meant that he would leap over any older daughters in the line of succession.

But, now that Princess Charlotte hasn't been ruled out by gender, Prince Louis remains fifth-in-line to the throne, while Charlotte is fourth-in-line behind her older brother, Prince George.

William and Kate really are paving the path to a more modern monarchy.

I mean we all remember the iconic pictures of Kate in her student fashion show.
Since becoming the Duchess, Kate's style has evolved into something unparalleled.

As the adorable princes and princess clearly get their style from their parents. In fact, they look identical…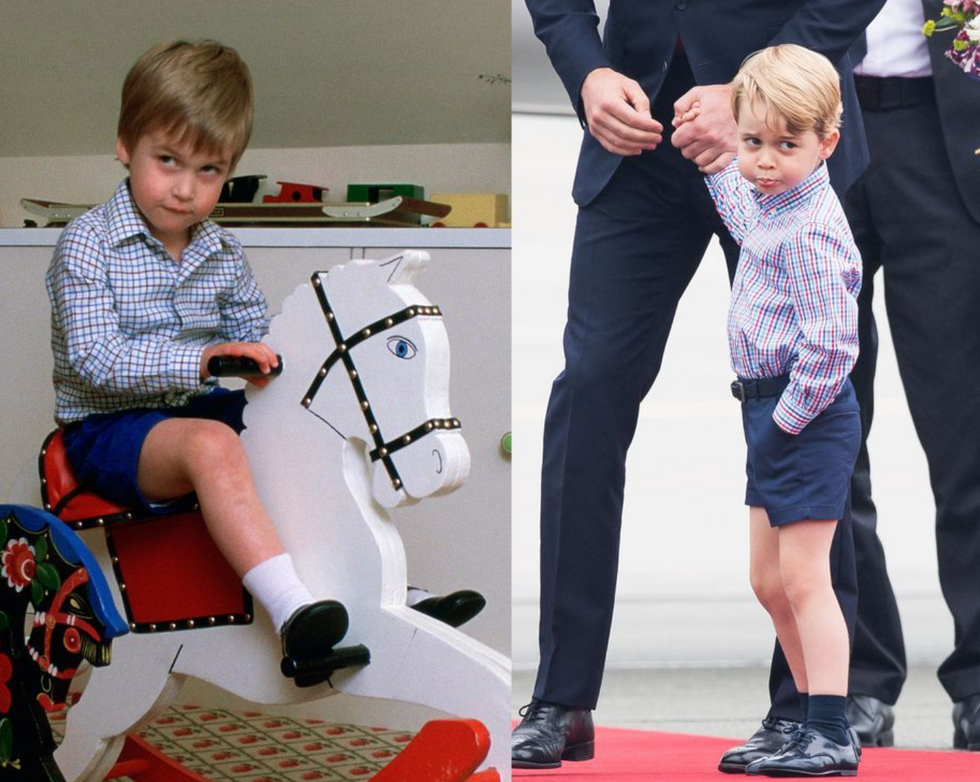 Prince George and Prince William could literally be the same person!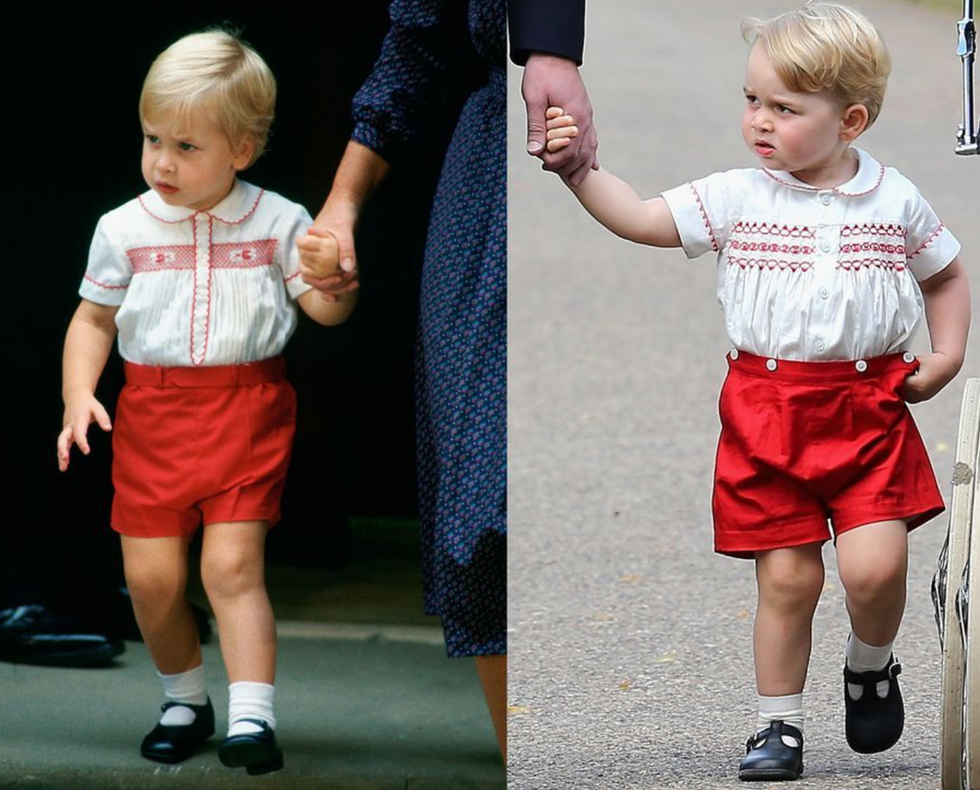 This is quite simply one of the sweetest things we've seen.

Fans were shocked to learn that the Duke of Cambridge had tested positive for coronavirus.

"William was hit pretty hard by the virus — it really knocked him for 6,'' a source told The Sun.

"At one stage he was struggling to breathe, so obviously everyone around him was pretty panicked," the source added.

"After seeing medics and testing positive, which was obviously quite a shock given how fit and healthy he is, William was determined it should be business as usual," the source said.

The Duke was treated by palace doctors and properly quarantined at his family's home, all while continuing on with appearances via video calls.

For more on William, scroll on for what a body expert had to say about his and Kate's relationship with their kids…