Oh. My. God. Take a deep breath and sit down because if you're anything like me, this news will have you hyperventilating with sheer joy. My very favorite person in the fictional world, Amelia Mignonette Grimaldi Thermopolis Renaldo, has announced she is heading back to the big screen. YES!
If you're not familiar with that name, you may recognize her as Mia Thermopolis, or the main character in The Princess Diaries, aka one of the most perfect and classic rom coms, ever created.
We've been waiting so long for a new installment in Mia's story that it almost feels too good to be true. But the star of The Princess Diaries (Anne Hathaway) has confirmed some key details – and that's enough for us. Grab your tiara, let's hear more about what we're up for in the third installment of this royal series.
Back to where it started.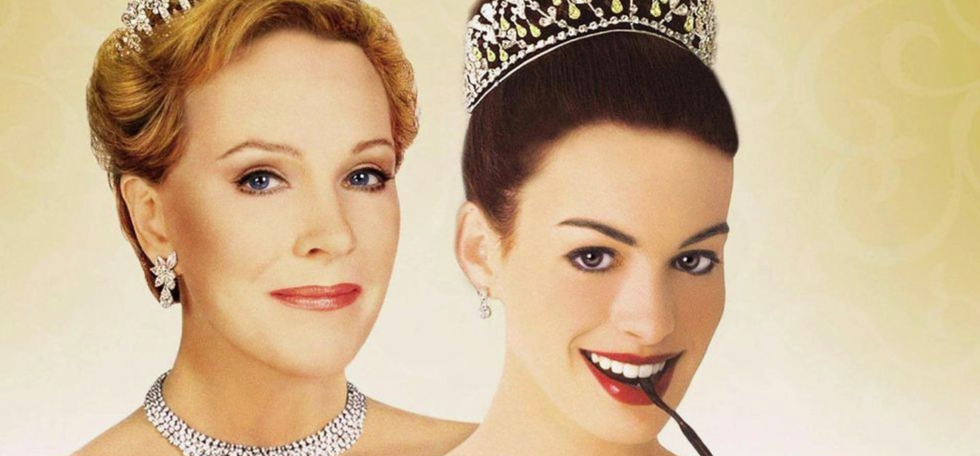 Way back in 2001, a little series of books called
The Princess Diaries
was adapted for the screen.
The leading lady.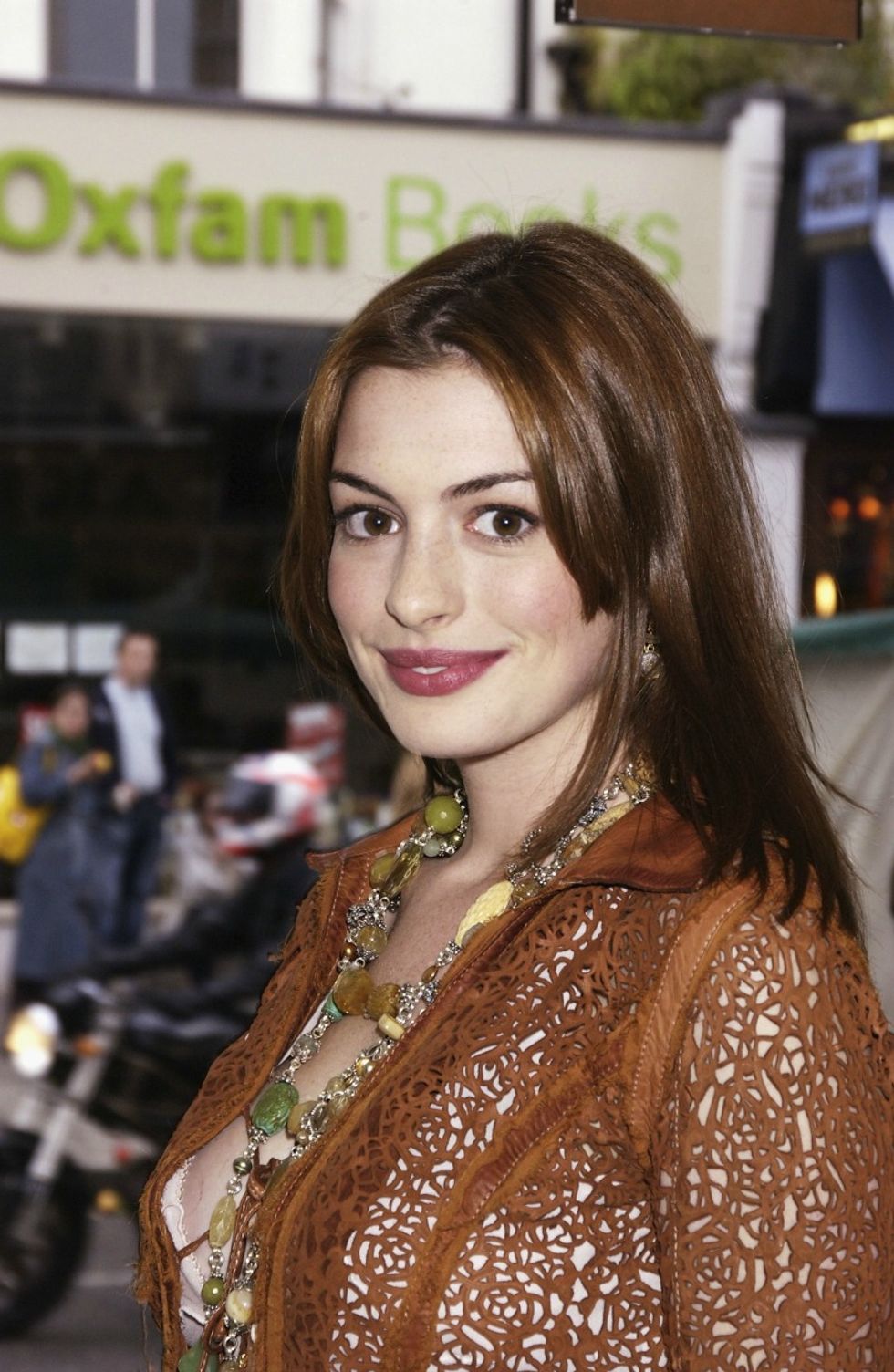 via: Getty
The movie starred a relatively new, and young actress at the time: Anne Hathaway. It turns out the whole "acting" thing worked out pretty well for her.
Hathaway had a pretty cool co-star, too.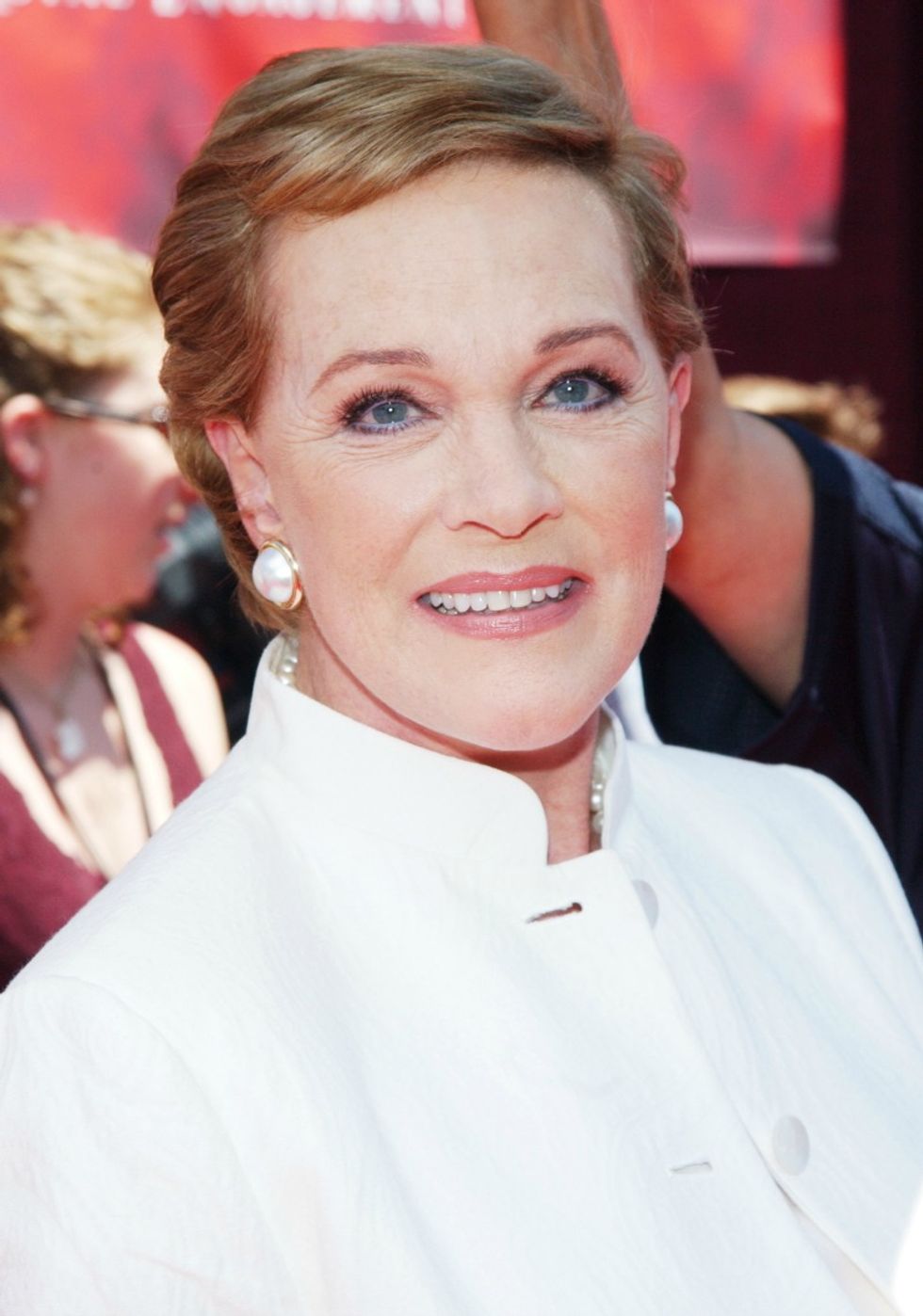 via: Gett
Along with Anne Hathaway, there was a serious powerhouse of cinema stepping up for a leading role. The one and only Julie Andrews showed us that she was always meant to be a queen.
Whatever it is, they had it.
Anne and Julie turned out to have some AMAZING chemistry and created a movie that has lived in thousands of teenage girl hearts ever since.
This movie has some serious charm!
Not only did we all fall in love with scenes like Mia's hilarious transformation sequence...
But the movie gave us some serious laughs, as well!
And the bizarre characters that populated Mia's world, from her best friend Lilly to Principal Gupta to Mr. Robotusen.
There was some serious wisdom, too.
We also fell for the deep heart of the movie, and the lessons it taught us about being true to ourselves, no matter what we look like outside.
Date me, please!
Of course, it did not hurt that we ALL had crushes on Michael too.
Part 2
Thankfully Disney knew a good thing when they saw it and dished up The Princess Diaries 2: Royal Engagement just a few years later.
I feel so betrayed.
But since then we've had NOTHING Princess Diaries-related for a full 15 years.
But finally!
So now that you've been reminded of the total greatness that was the original Princess Diaries, hopefully, you understand why we're flipping out.
Here are the details.
Check out this interview with Anne Hathaway to get the scoop. As it turns out, there is a script for a third movie.
Who will we see?
Not only did Anne confirm that there is a script, but she also confirmed that she wants to do it too. If she comes back to this iconic role I might lose my mind.
You can scream in joy now.
Even more important: Julie Andrews is also in!
Just tell us WHEN.
Unfortunately, they don't have any dates for us because according to Hathaway,  "It's just that we don't want to unless it's perfect because we love it just as much as you guys love it." Ok, we get that you're perfectionists, but we still want a new movie.
Other important questions:
Will Lilly still be taking a leading role?
Who will be the love interest?
Our girl Mia has already gotten frisky with Michael...
Look at that chemistry.
And found love with Nicholas.
So, who's next?
I need know about Mia's love life.
No more waiting!
I personally want a release date so that I can start counting down for my next Mia Thermopolis fix.
Mia has had quite the transformation already.
After watching Mia turn from an invisible girl...
Into a confident queen.
We can't wait to see where her journey will take her next. Maybe she'll take over the world.
What issues will she take on next?
The Princess Diaries has even taken on some gender politics, and we hope they keep it up in the next installment.
Mia gave me permission to be awkward.
While Mia's teenage phase helped so many young girls feel comfortable in their weirdness, we know that her grown-up character will also teach us a lesson.
Don't rush.
Of course, we can't complain too much, because Queen Clarisse has already taught us well. Royalty is never late!
What are you most excited for?
Sound off in the comments!
Is it the romance...
Is it Mia's classic foot pop when she finds her guy?
The comedy...
The amazing physical comedy that has permeated both of the other movies?
The people...
Or possibly the more unique characters?
Let's get going!
No matter what part you love, we're all hoping they get started soon so we can enjoy the third installment. We can't wait!