Rick and Morty have dominated the scene since the release of its fourth season earlier this year.
For those unfamiliar, the 30-minute animated show is a little bit like a cross between Back to the Future and a David Cronenberg movie, with a lot of dark humor thrown in for good measure... and it's proved pretty popular with viewers.
But for some, the recent season 4 of the show simply wasn't enough... so Pringles have stepped in to save the day with two new flavors of chips.
Keep scrolling to find out where you can get your hands on them...
Rick and Morty are a staple part of our lives.
Written by Dan Harmon and Justin Roiland, the adult cartoon has skyrocketed to small-screen stardom.
The show follows the intergalactic antics of an eccentric (and alcoholic) mad scientist, Rick, and his every-so-anxious grandson, Morty.
After having been missing for nearly twenty years, Rick arrives at daughter Beth's doorstep unannounced...
Much to Beth's husband's disapproval, Rick moves into the family home - and soon after embarks on ridiculous sci-fi adventures through time and space with his fourteen-year-old grandson, all while trying to balance conventional life.
As they explore distant universes, the duo find themselves in the midst mayhem and disaster...
From parasite infestations and to battling a weird rendition of Freddie Krueger to pickle Rick and of course, Mr. Meeseeks, the show hasn't fallen short of  "what the hell" moments - but that's why we all love it so much.
The show has firmly held near-universal critical acclaim.
Praised by both fans and critics across the world, it comes as no surprise that the demand for a fourth season has been
off the scale
.
Many put its profound success down to its wacky yet insanely clever writing style...
Rick and Morty has been hailed as one of the funniest and ingenious shows on TV right now, which many put down to the perfect blend of mind-bogglingly iconic plotlines and its unique ability to fuse together moments of tragedy and sheer hilarity.
Its worldwide acclaim has seen the smash-hit animation get 3 seasons under its belt.
And with each of the season proving equally as popular, it comes as no surprise that fans quickly demanded a fourth installment.
Rumors began to spread last year in regard to the fourth season...
There was a solid 3-year gap between seasons 1 and 2, but only a 1.5-year gap between the next 2 seasons.
News of the new season was finally announced back in May last year.
November. Rick and Morty is returning in November. #WarnerMediaUpfront @adultswim https://t.co/GCkuw7RxOa

— Rick and Morty (@Rick and Morty)1557932461.0
The announcement came from a video Adult Swim put on their YouTube channel, which featured both Rick and Morty awkwardly announcing the new season.
"I can't believe we're back. We're going to be back, I mean. In 2019... of November."
Great job, Morty. You really nailed that announcement.
The fourth season went down very well.
It went down so well, in fact, that it scored an amazing
one hundred percent
on
Rotten Tomatoes
.
But this isn't the only good Rick and Morty news...
If the release of season 4 wasn't enough for you all, Pringles have announced something pretty exciting.
It all started with Pickle Rick...
Pickle Rick was the episode in season 3 when Rick, believe it or not, was transformed into a talking pickle.
Comedic genius...
Fans of this episode are in for a real treat when Pringles announced that they were releasing a very special "Pickle Rick" edition.
Lucky for us...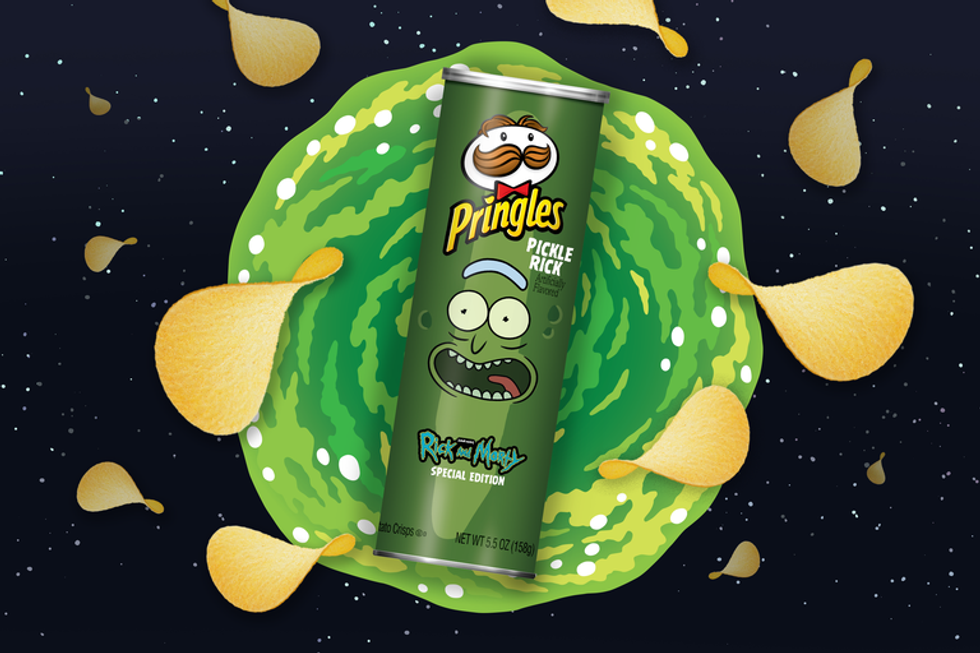 The "Once You Pop You Can't Stop" chip company has decided to make a limited offering of pickle-flavored chips for their American customers and will be available until the Super Bowl next year.
But now they've decided to add two new flavors after the success of the first flavor.
And yes, we're all very excited about it...








Can you guess what these new flavors are?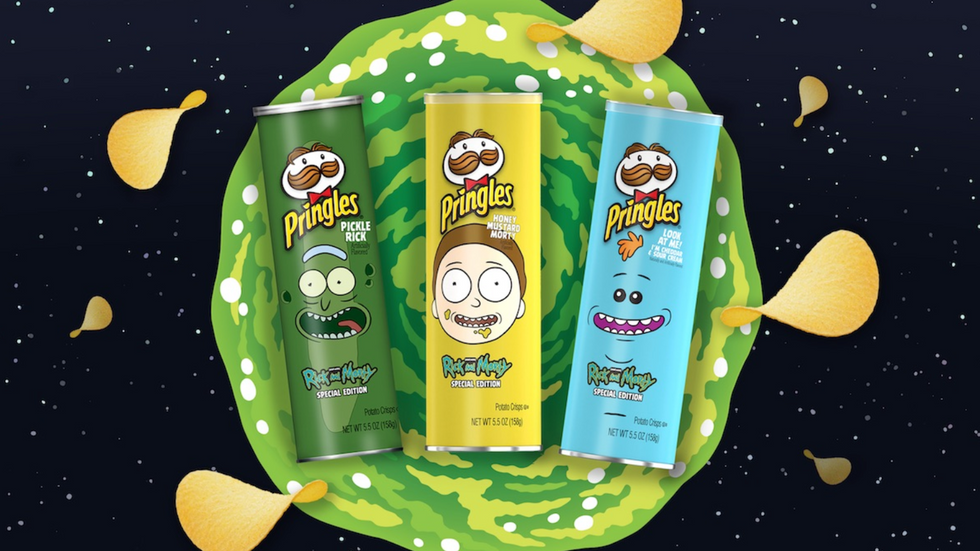 Up first we have Honey Mustard Morty which has a "sweet flavor profile," encased in a bright yellow can with a Morty starring on the front.
And then we have "Look at Me! I'm Cheddar & Sour Cream."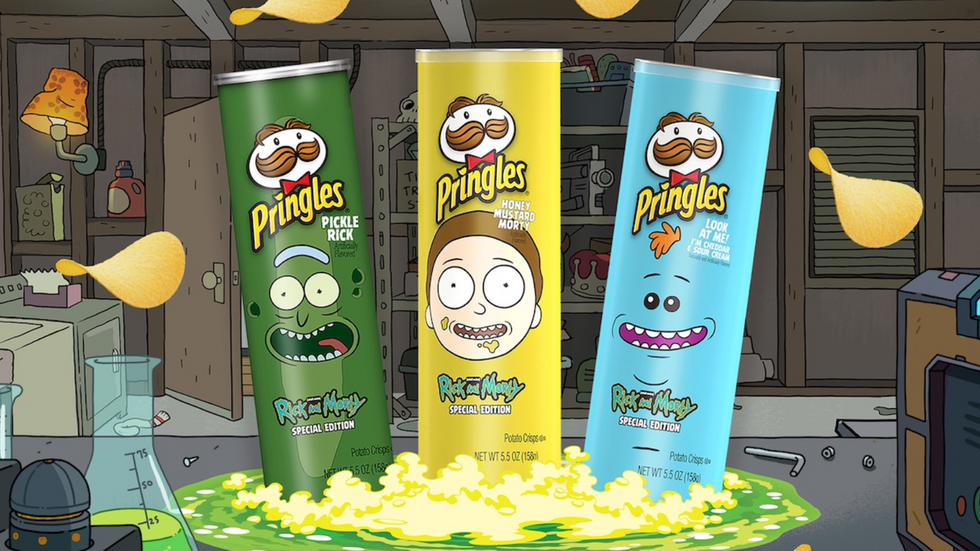 Inspired by Mr. Meeseeks, this bright blue can consists of the character splattered on the front with Pringles pointing out that "existence is a pain for a Meeseeks, [so] you better eat these crisps fast." Easy.
Gareth Maguire, senior director of marketing for Pringles, said this in a statement: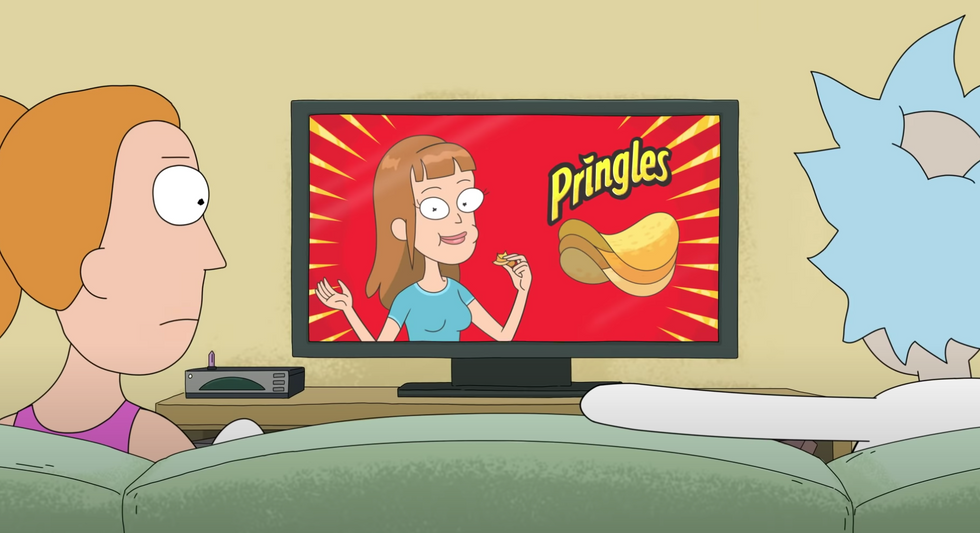 "After launching the Pickle Rick crisps for the 2020 Big Game, the response from both fanbases was literally out of this world. The Pringles brand prides itself on pushing fans to find new, creative ways to unlock endless dimensions of flavor. Paired with the standout hit, Pringles Pickle Rick crisps, these snackable, stackable crunchy treats are an absolute must-have for fans."
Yeah, we definitely need them in our lives.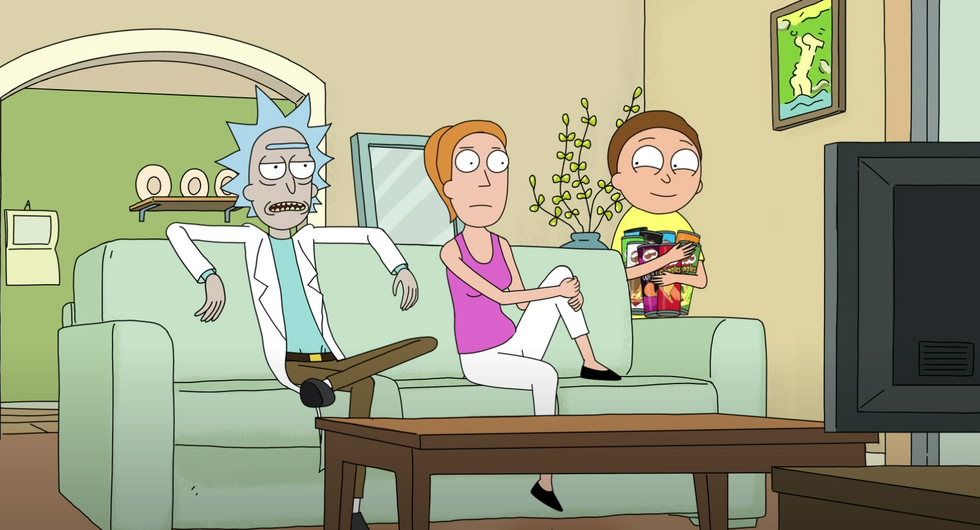 Starting this month, the chips will be available exclusively at Walmart so keep your eyes peeled... In the meantime, check out some other new snacks hitting the shelves soon...