Priyanka Chopra and Nick Jonas are pretty much relationship goals. The internet has been raving about them since the pair went public in June of 2018 and shows no signs of stopping. Meanwhile, the couple frequently post cute pictures of each other on Instagram so we never run out of the Nickyanka content.
As they come up to their one-year anniversary, Chopra decided she wanted to surprise her husband with a present he will never forget. That's right, she got him the cutest little pup and his reaction was absolutely priceless!
Keep scrolling to see the video of Nick meeting the newest addition to the Chopra-Jonas family.
Priyanka Chopra and Nick Jonas tied the knot last December.
And forever starts now...♥️ @nickjonas Our Wedding: https://t.co/tZH0Yk4Hwc https://t.co/WLOiVojhT7

— PRIYANKA (@PRIYANKA)1543929937.0
Their wedding(s) were very extravagant, to say the least, and spanned a couple of days.
It all started with a traditional Indian ceremony...
A heartfelt thank you to our Hon'ble Prime Minister Shri @narendramodi ji for gracing us with your presence. Touche… https://t.co/rBVlLdaGua

— PRIYANKA (@PRIYANKA)1544003165.0
The couple and their loved ones flew out to India to celebrate and the event became a national event. Seriously, even the Prime Minister of India went and wished them well! Talk about A-List...
And then had a traditional Western wedding.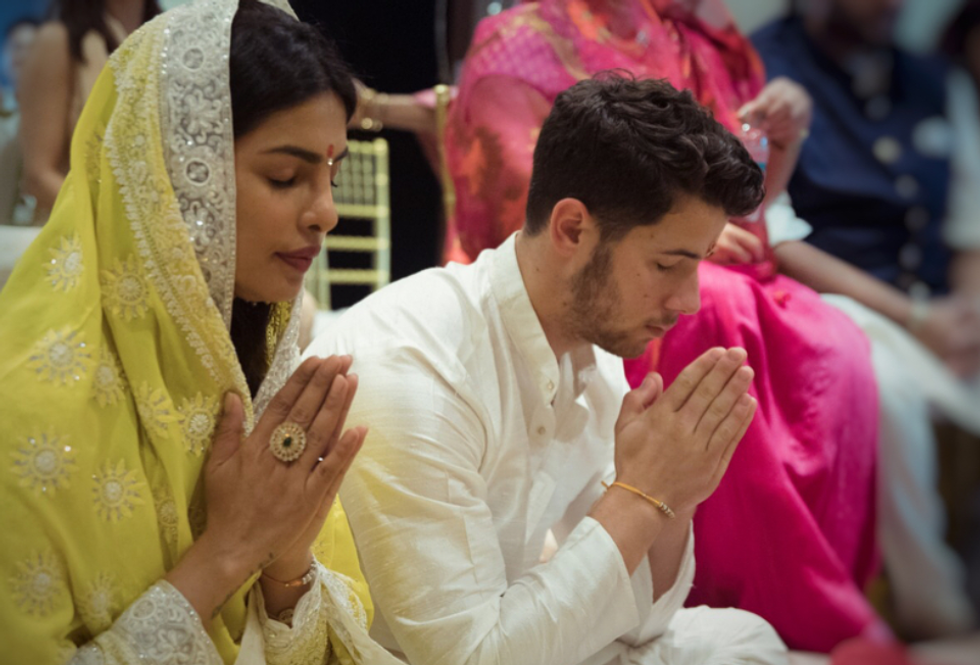 The couple had only been dating for two months before getting engaged and then married four months after that. But according to Nick, when you know,
you know
.
Before dating, they'd been flirting back and forth for a while.

Just look at this comment Nick left on
one of Priyanka's Instagram photos.
 They leave adorable lovey comments on each other's stuff a lot.
They actually started talking back in 2016.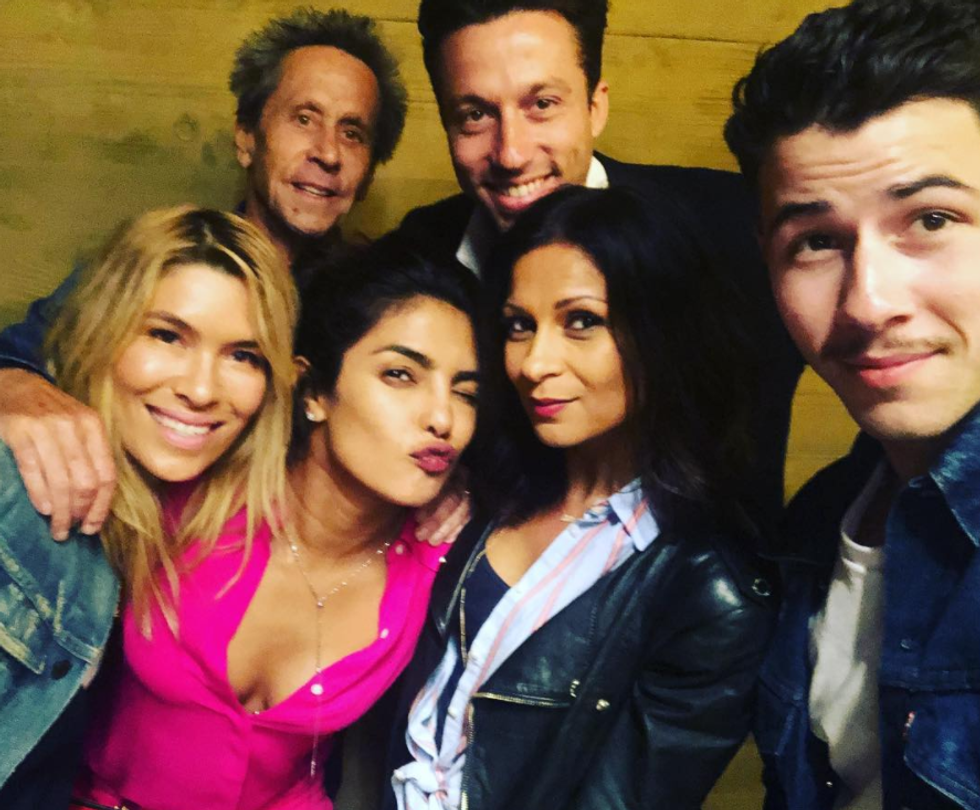 It started as a friendly (and flirty) texting relationship after Nick reached out to Priyanka on social media.
And then they met in person in 2017.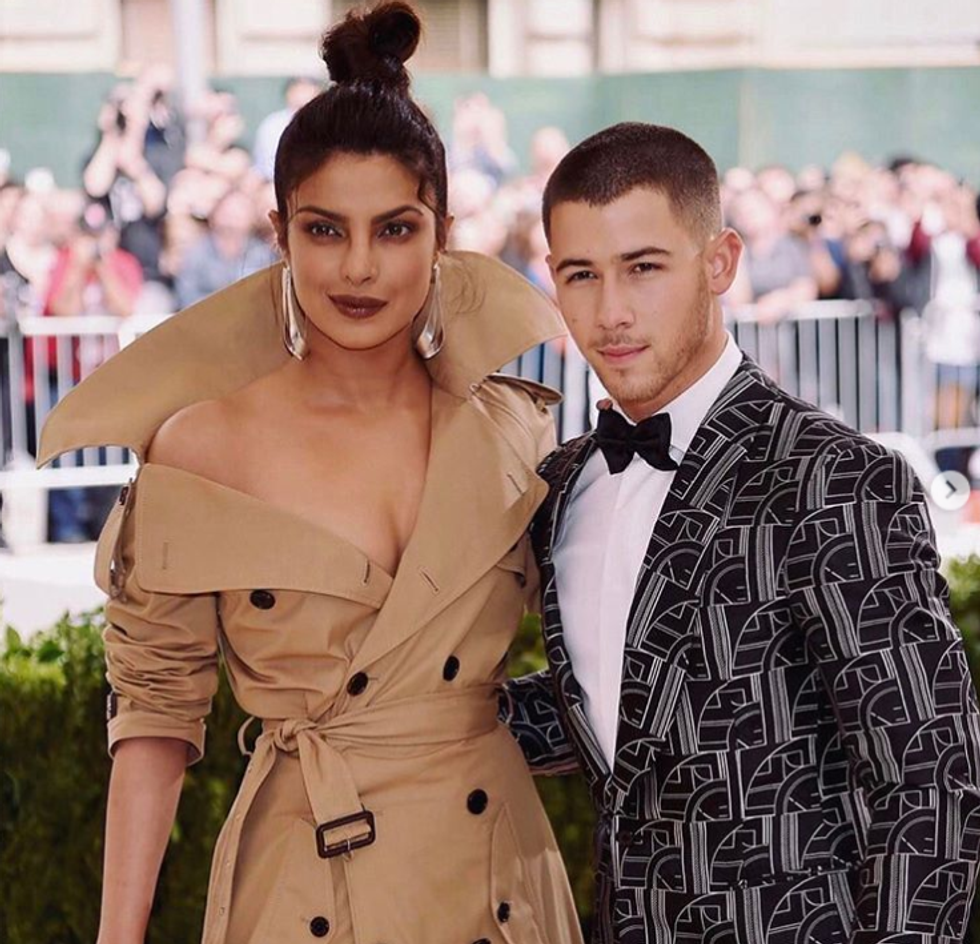 I know, I know, a whole goddamn year! But the two are pretty busy, so we can forgive them. They met at the 
Vanity Fair
 Oscars party and later went to the Met Gala together as Ralph Lauren's guests.
When they first met in person, Nick got down on a knee.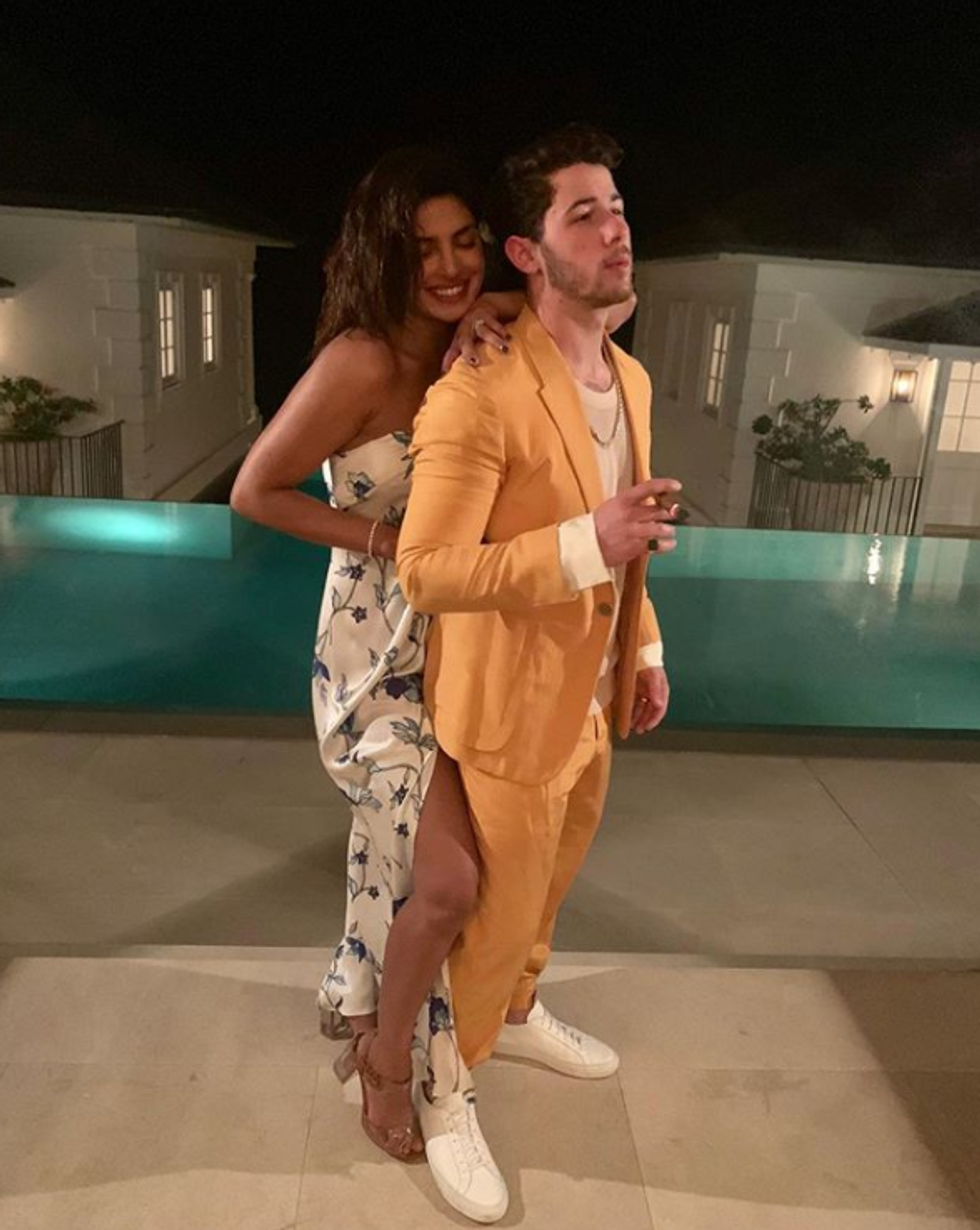 Right from the start, they were working pretty fast. Seeing Priyanka at the Oscars party, Nick put down his drink, got down on his knee in front of a crowd of people, and said, "You're real. Where have you been all my life?" How's that for a first in-person introduction?
And they still weren't officially dating yet.
They kept in touch after the Met Gala, but nothing concrete happened in terms of their relationship until 2018.
However, they made their romance Instagram-official in June 2018.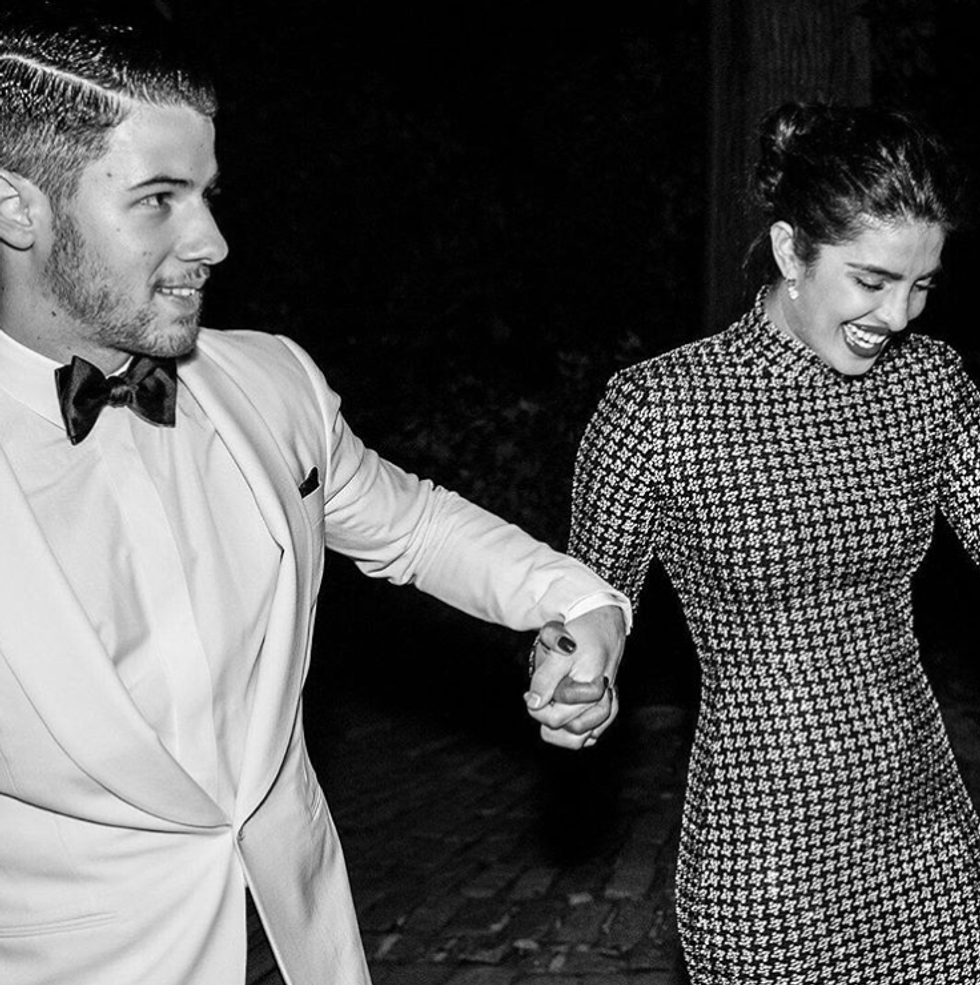 And, of course, the internet blew up when they heard the news!
They met each other's families the same month.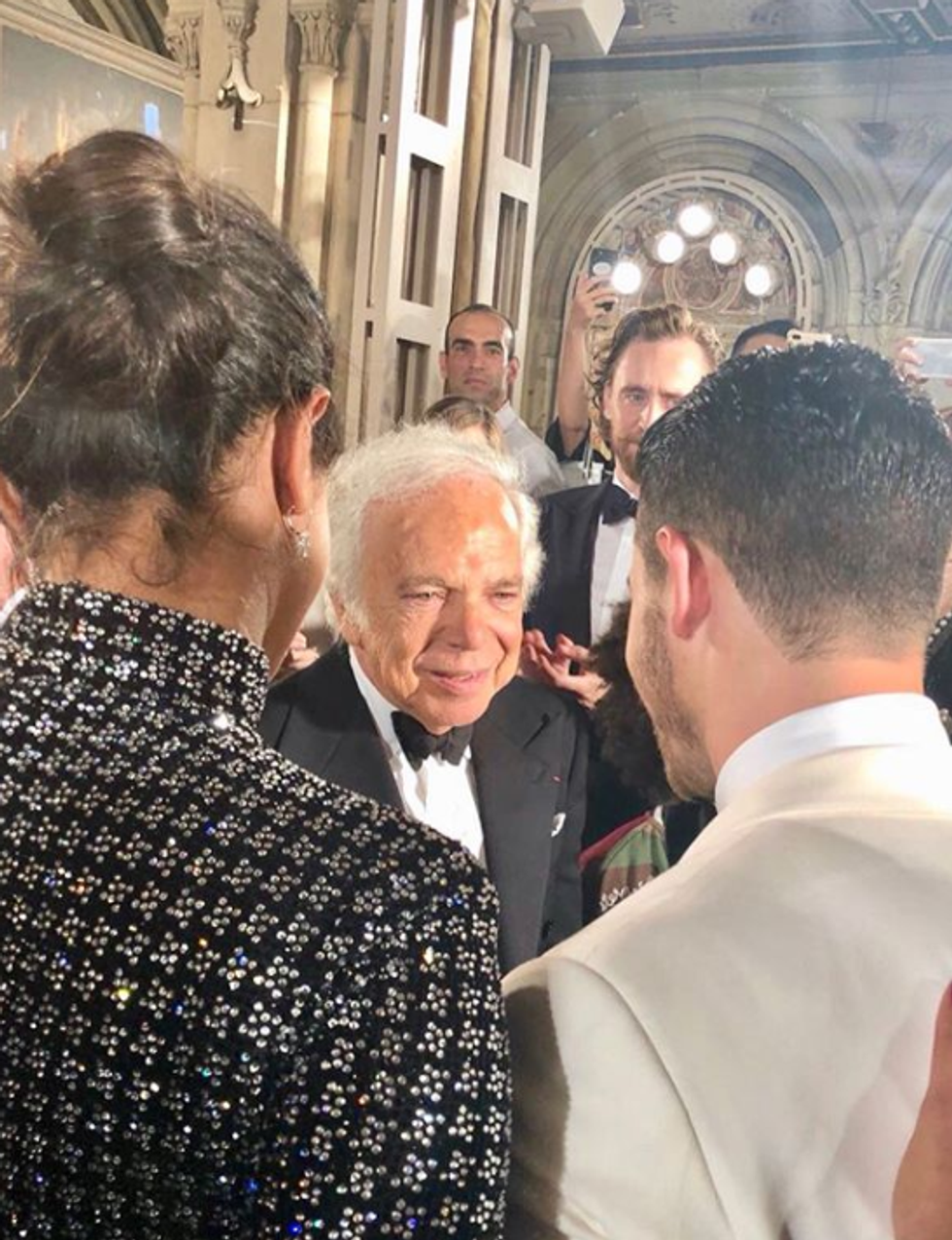 Nick brought Priyanka to his cousin's wedding that June, and later in the month he flew to India to meet her family. I think it's safe to say that things got pretty serious,
pretty quickly.
Priyanka told Vogue about the moment she realized her relationship was something special.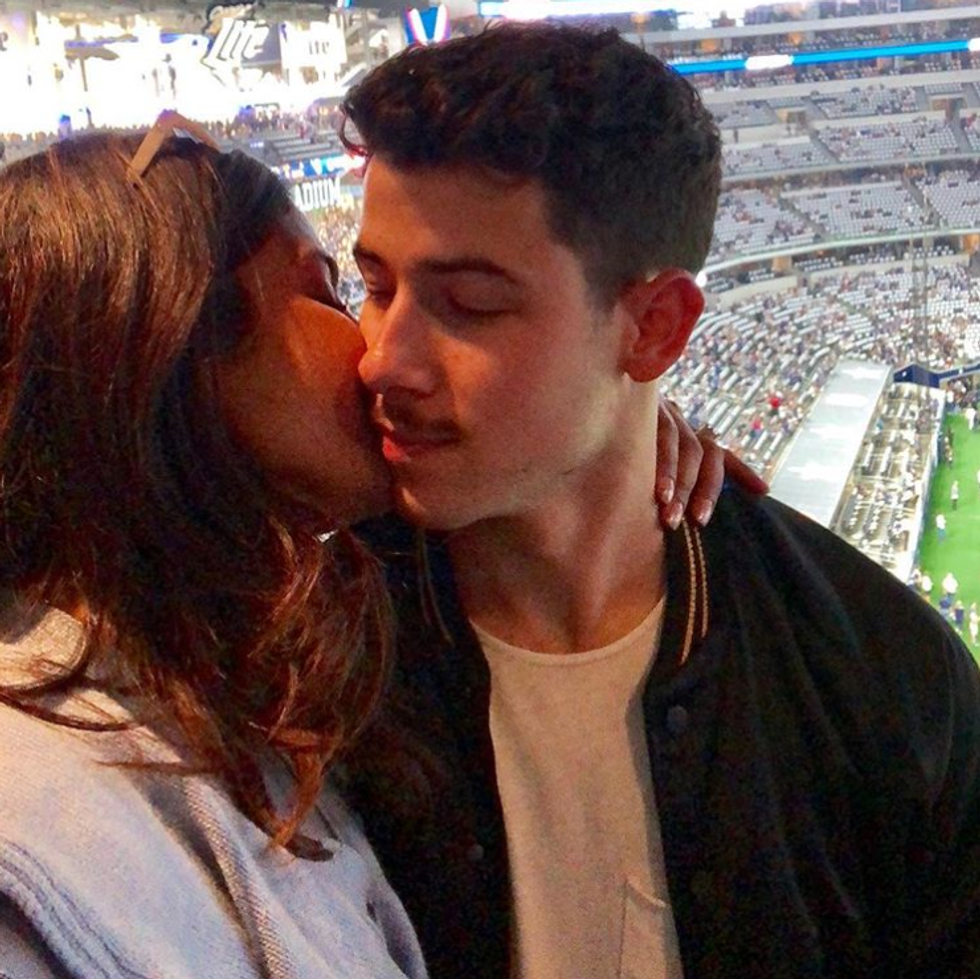 The pair were out on a date when Nick said, "I love the way you look at the world. I love the drive you have." "As a girl, I've never had a guy tell me, 'I like your ambition,' " Chopra told
Vogue.
"It's always been the opposite."
They got engaged on July 27th.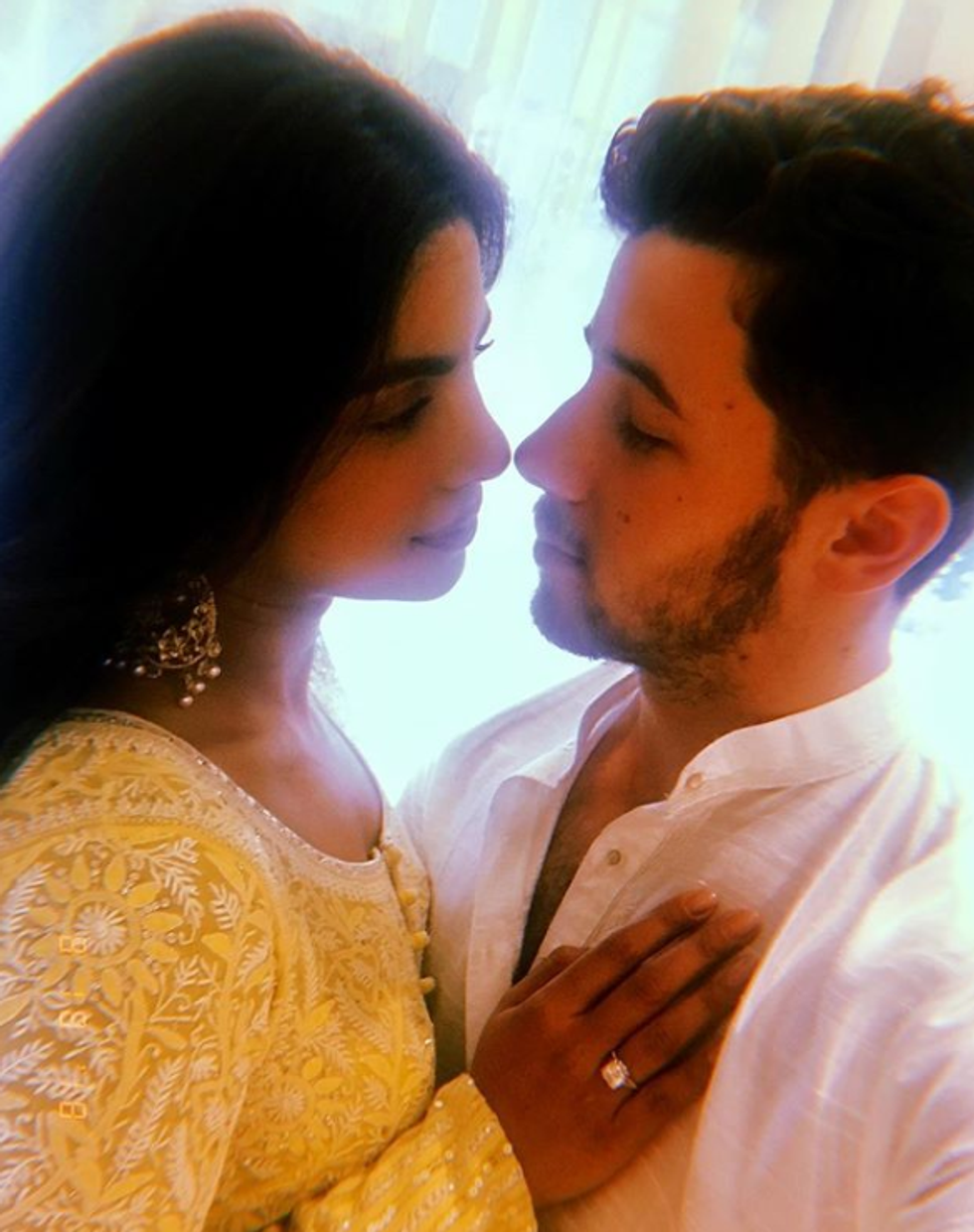 They each posted this same picture on their respective Instagram pages as their engagement announcement in August.
Over the next few months, they were just doing what they do best: being cute.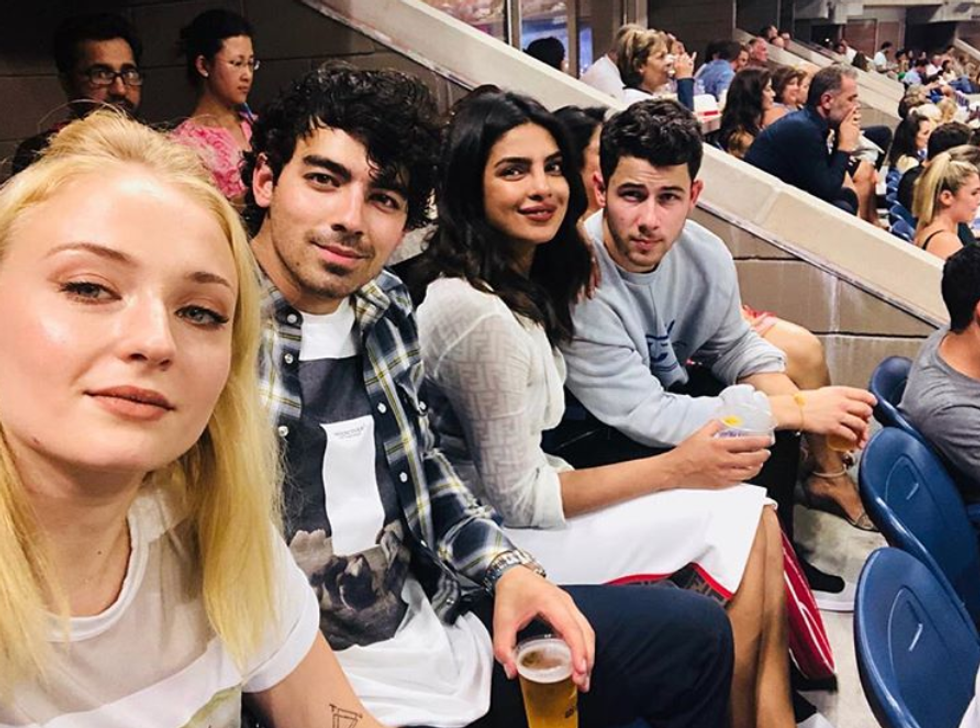 The couple celebrated their engagement and went out on cute double dates like this one with Joe Jonas and his fiancé Sophie Turner.
There were a few pre-wedding rituals.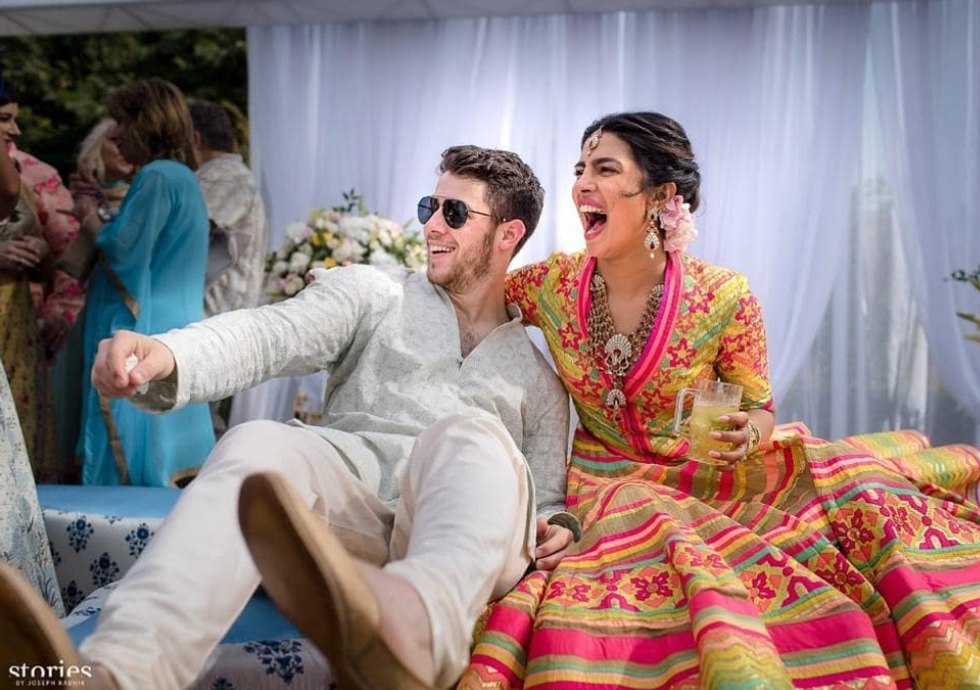 This started off with the Mehendi, which according to Chopra is "an important part of the pre-wedding rituals for the girl."
And there was more to follow.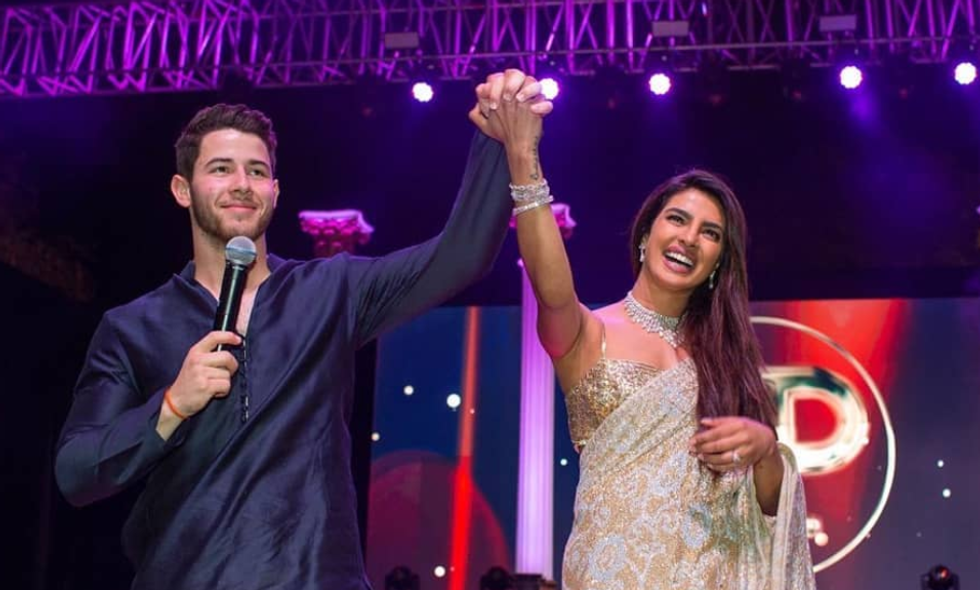 After that was the Sangeet, or "musical evening" with the two families. And boy, did they all bring it!
And finally, they got married.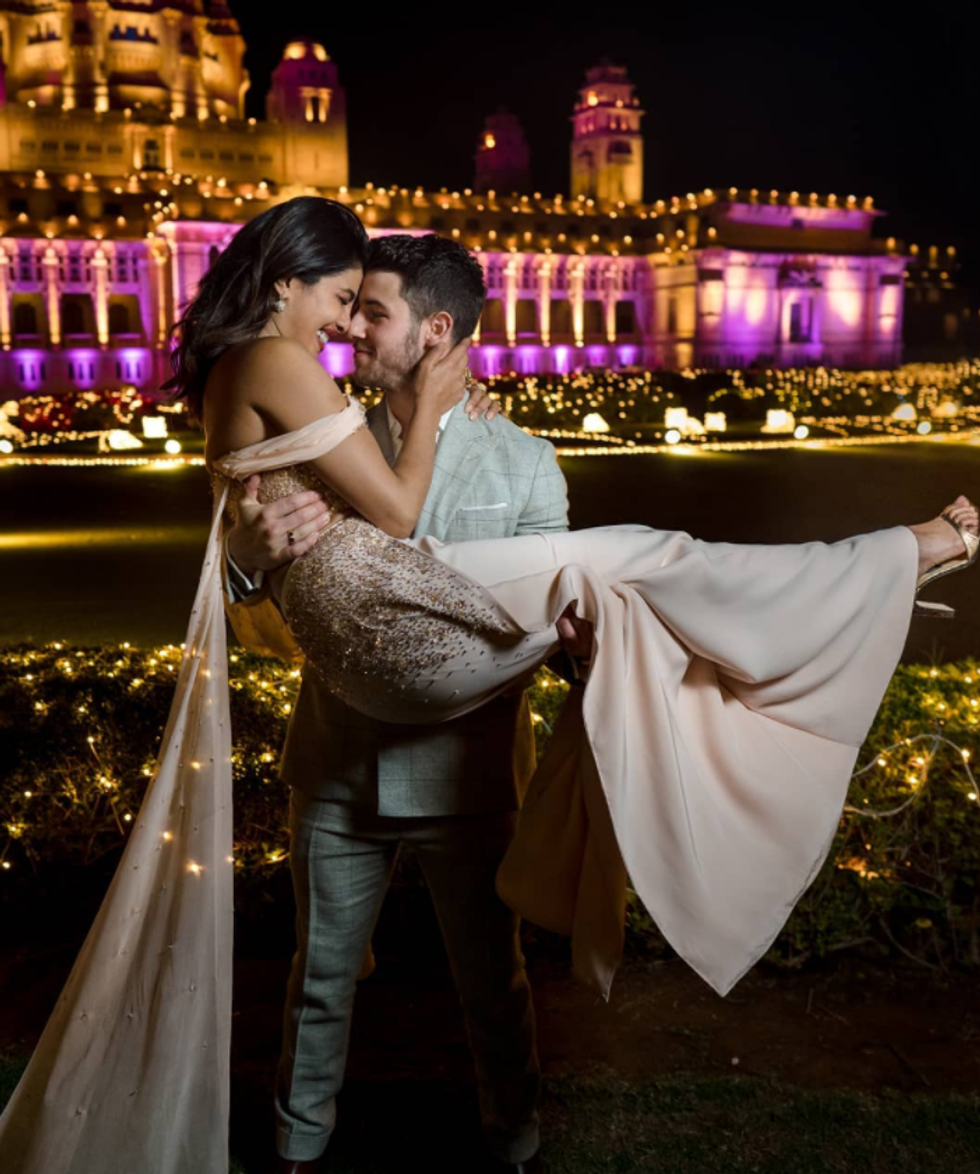 The December 1st ceremonies were lavish and full of love. It was definitely one of the best celebrity weddings, ever.
In order to mark their first anniversary, Priyanka decided to do something special.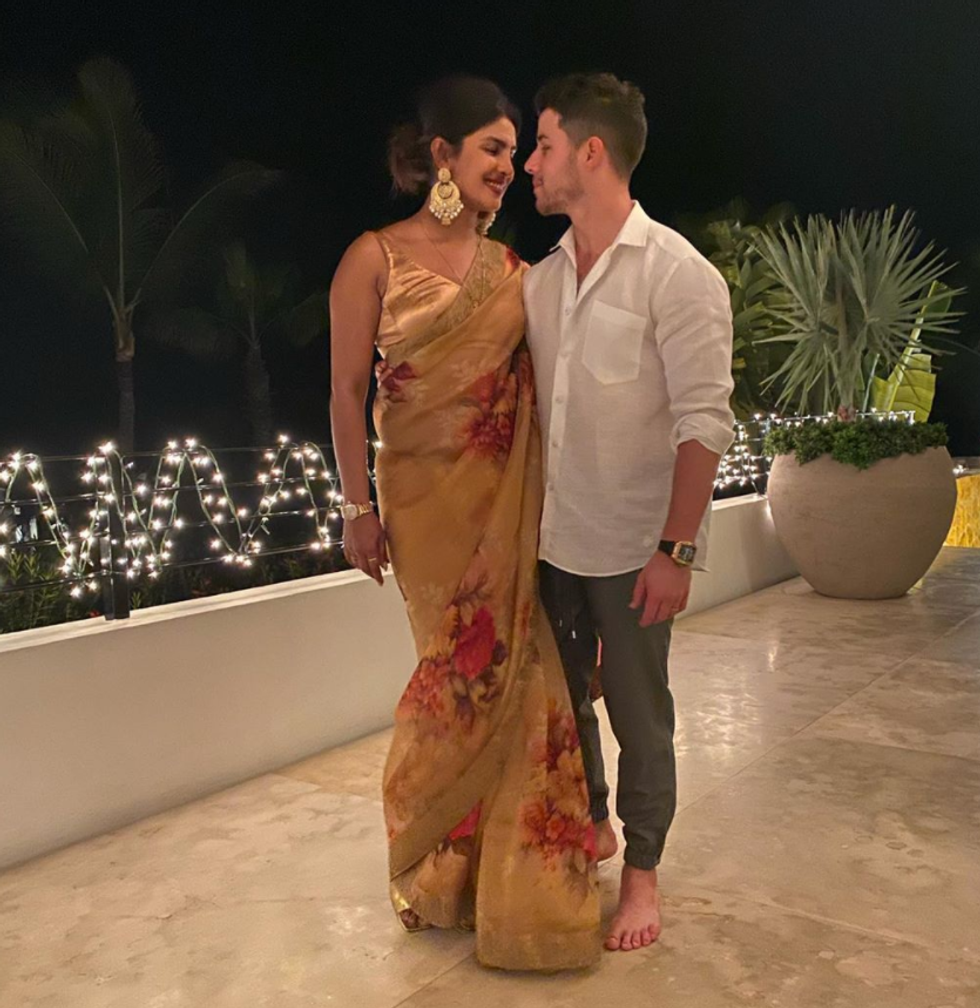 She decided that she was ready to take things to another level with her husband so, in order to celebrate their first wedding anniversary, she surprised Nick with a German shepherd!
And the look on his face was absolutely priceless!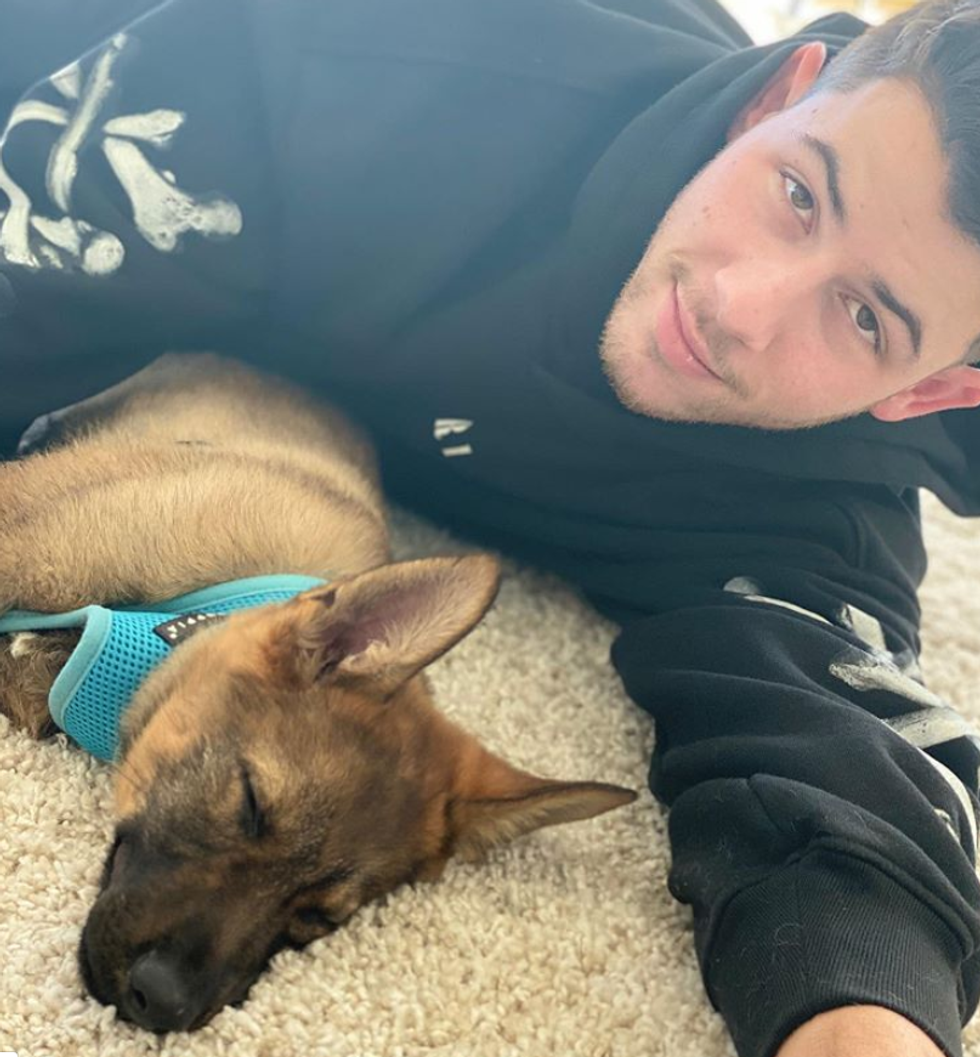 I mean, he was shirtless and still half-asleep when Priyanka introduced him to their new pet. Keep scrolling to see the adorable video.
And as per usual, the internet was loving the sweet gesture.
Priyanka Chopra and Nick Jonas got a dog 15 hours ago and created an Instagram account for the dog. This dog now has 185,000 followers. Wow

— Simileoluwa (@Simileoluwa)1574837769.0
They even gave their dog an Instagram account of its own and it's proved to be a hit.
It only has 3 posts...
If you think I'm following Nick Jonas and Priyanka Chopra's dog on social media... You're absolutely right. 3 post… https://t.co/9aQaQKJbqi

— Tionah Lee or Tati (@Tionah Lee or Tati)1574828702.0
But the account has already reached 200,000 followers. Wow!
Here we have the adorable video of Nick waking up to his new pup...
Pri came home with the absolute best surprise this morning. Please meet our new pup Gino. I haven't stopped smilin… https://t.co/1KHAWWY2sw

— Nick Jonas (@Nick Jonas)1574806728.0
We'd like to thank Priyanka Chopra for this content. You're doing the world a favor now that all 3 Jonas brothers are off the market. And if you're in the mood to read more about the Jonas brothers and their relationships, then keep scrolling for all the juicy gossip.