The cinematic world of superheroes might be getting a little more diverse. Captain Marvel, the first female protagonist to arrive within Marvel's Cinematic Universe, is currently taking the world by storm. And last year, Black Panther did the same with Marvel's first leading black superhero.
Now, a Marvel executive is throwing out the idea of a gay superhero. And if this is a thing actually happening, it's about time. Some more old-fashioned fans may argue that this increase in diversity is just pandering to complaints. After all, we've got so many straight white male protagonists in the MCU that it's getting really tough to name them all. But here's the thing: the world is a diverse place. So really, the presence of more than one female or black superhero lead is way overdue.
Why stop at one LGBT superhero, or female protagonist, or person of color in a starring role? Marvel might just be thinking of balancing those scales a little more!
Marvel is always working on the next big MCU project.
Which shouldn't be surprising. And now, Marvel's latest big blockbuster Captain Marvel is busy taking the world by storm.
The same happened for "Black Panther" in 2018.
Black Panther made history as the first Marvel movie to feature a black lead, and it was so well-made it was nominated for multiple Oscars.
Marvel's new, more progressive attitude is making waves.
Black Panther was incredibly anticipated before its release, and lauded afterward; Captain Marvel received similar attention with those waiting for a leading lady in the MCU.
And "Captain Marvel" is pretty dang awesome.
It's also the first movie in the MCU to feature a female protagonist leading the cast.
Yes, female superheroes have been featured before.
But never in their own films. Heroines like Black Widow, Scarlet Witch, Valkyrie or Gamora were always part of an ensemble movie or supporting role.
So "Captain Marvel" is big.
Welcome to the MCU, Carol Danvers! It's been a long time coming, but better late than never.
But the "Captain Marvel" premiere was big for more than one reason.
The production chief of Marvel, Victoria Alonso, thinks that it's time for the MCU to have a gay superhero--and voiced this belief at the premiere. "The world is ready, the world is ready," she said.
Amen to that!
We sure hope the world is ready! After so many years of a fairly homogeneous group of superheroes, it's time to mix things up.
And really, it shouldn't be considered a stretch by any means.
Our world is so very diverse. So if the MCU finally adds a few more protagonists who aren't straight, white, and male, it'd basically be correcting an already existing imbalance.
There's speculation over Alonso's words.
Some fans think she may have had a specific project in mind: Marvel's upcoming film The Eternals.
The 'buzz' started last year.
Last year's press coverage of Ant-Man and The Wasp yielded some interesting tidbits, one of which was Marvel's plan to add an LGBT character to the MCU.
Marvel Studios President Kevin Feige confirmed this.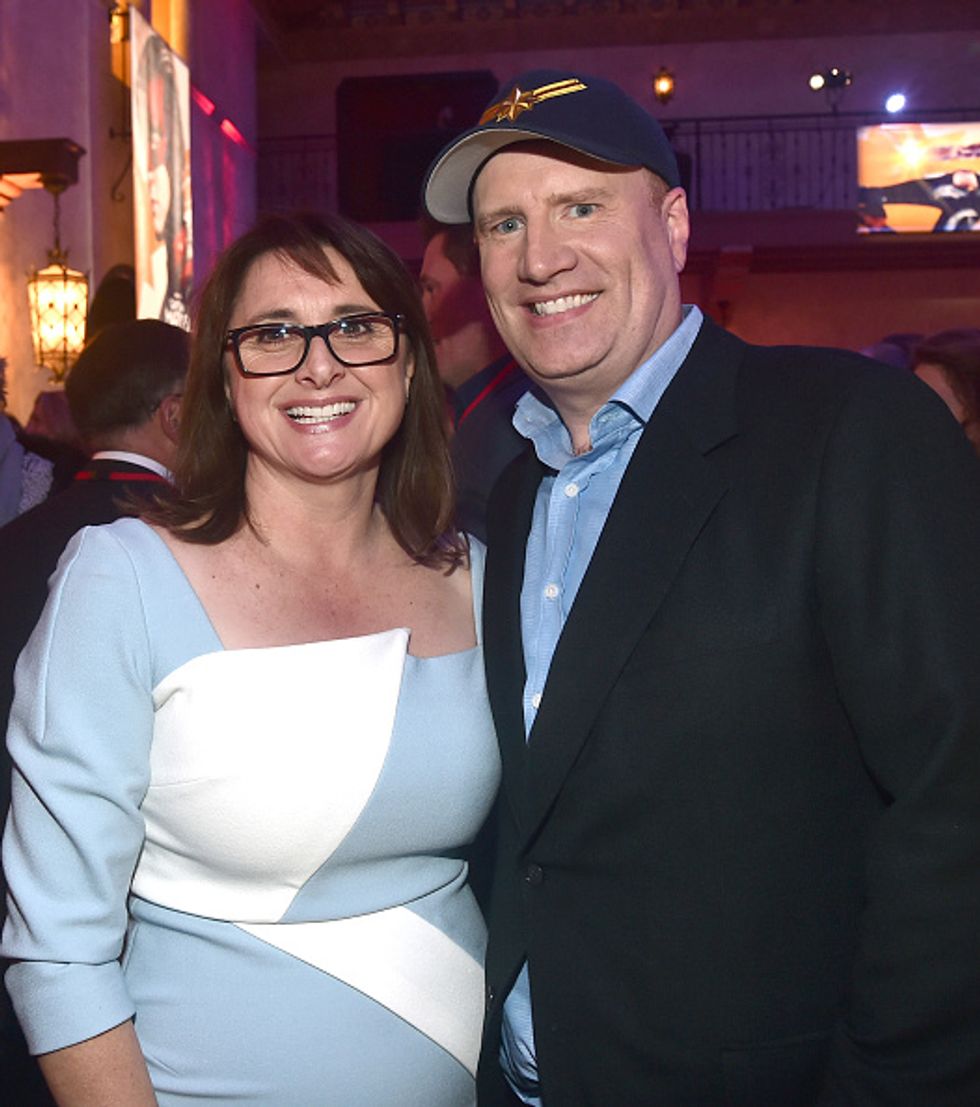 via: Getty
Feige stated that the studio's goal was to add in an LGBT character "in the near future."
Queue: the casting call for "The Eternals."
Recently, word has circulated that Marvel has a casting call for "an actor, 30-49, who 'physically looks like a superhero.'" All ethnicities are welcome, though the studio would prefer to give the role to an openly gay actor.
So that's something, right?
The Eternals is supposed to start filming later this year, in September of 2019. Looks like it's time for this casting effort to get serious!
Nothing is confirmed yet.
Alonso didn't confirm the protagonist for The Eternals, but she promised that they're looking for as good a cast as they possibly can.
Here's her full statement:
"We are going to cast the best 'Eternals' cast that we can and when we're ready to announce it we promise you we will." And yes, waits like this are always suspenseful, but fair enough!
"The Eternals" already has a promising start with its director.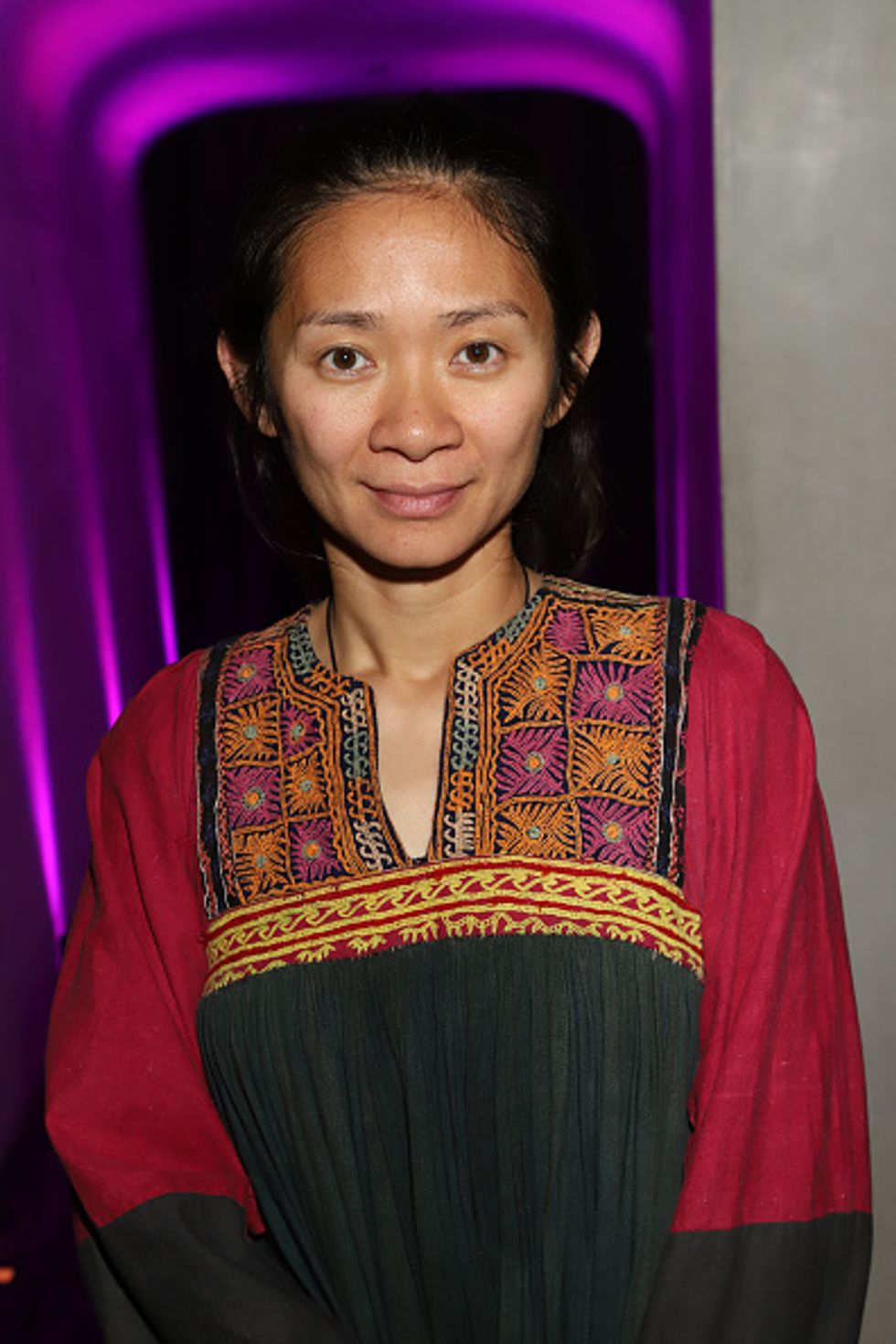 via: Getty
Chloé Zhao will be directing 
The Eternals
, making her the first woman of color director to join the (overwhelmingly male) ranks of MCU directors.
She's not alone as a female director in the MCU, though.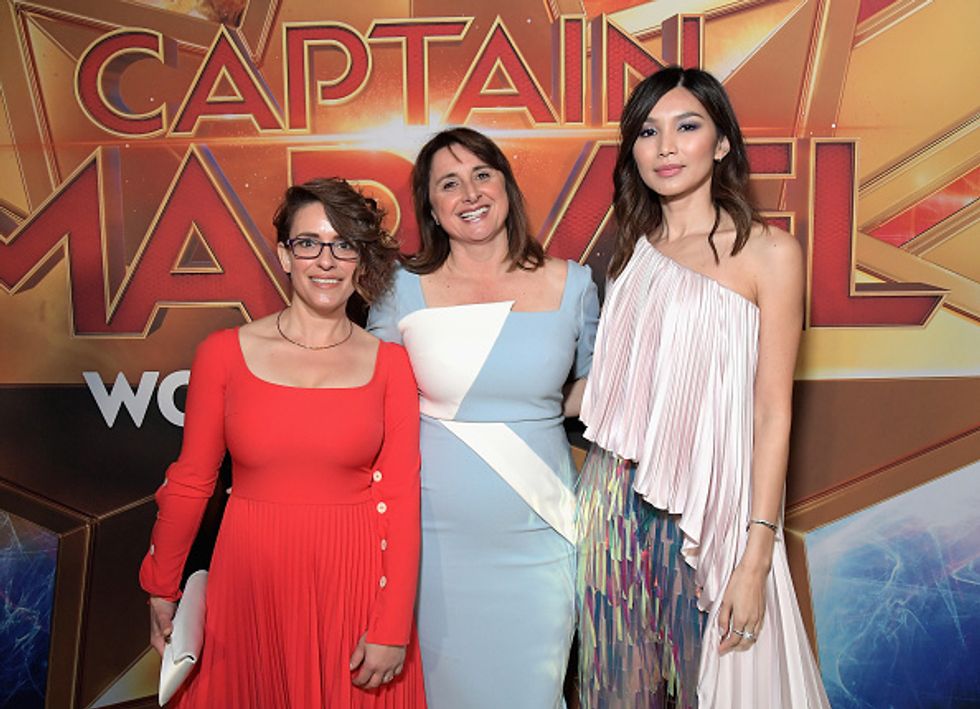 via: Getty
She is joined by Anna Boden (pictured on the left), who directed
Captain Marvel
, and Cate Shortland, who is directing Marvel's forthcoming 
Black Widow
film.
Big names in the industry are praising Zhao's hiring.
Great director. 👑 https://t.co/pMsEnKdqfT

— Ava DuVernay (@Ava DuVernay)1537574093.0
There are so many talented female directors of all ethnicities, and it's time they get the attention they deserve!
Alonso also reiterated Marvel's dedication to diversity.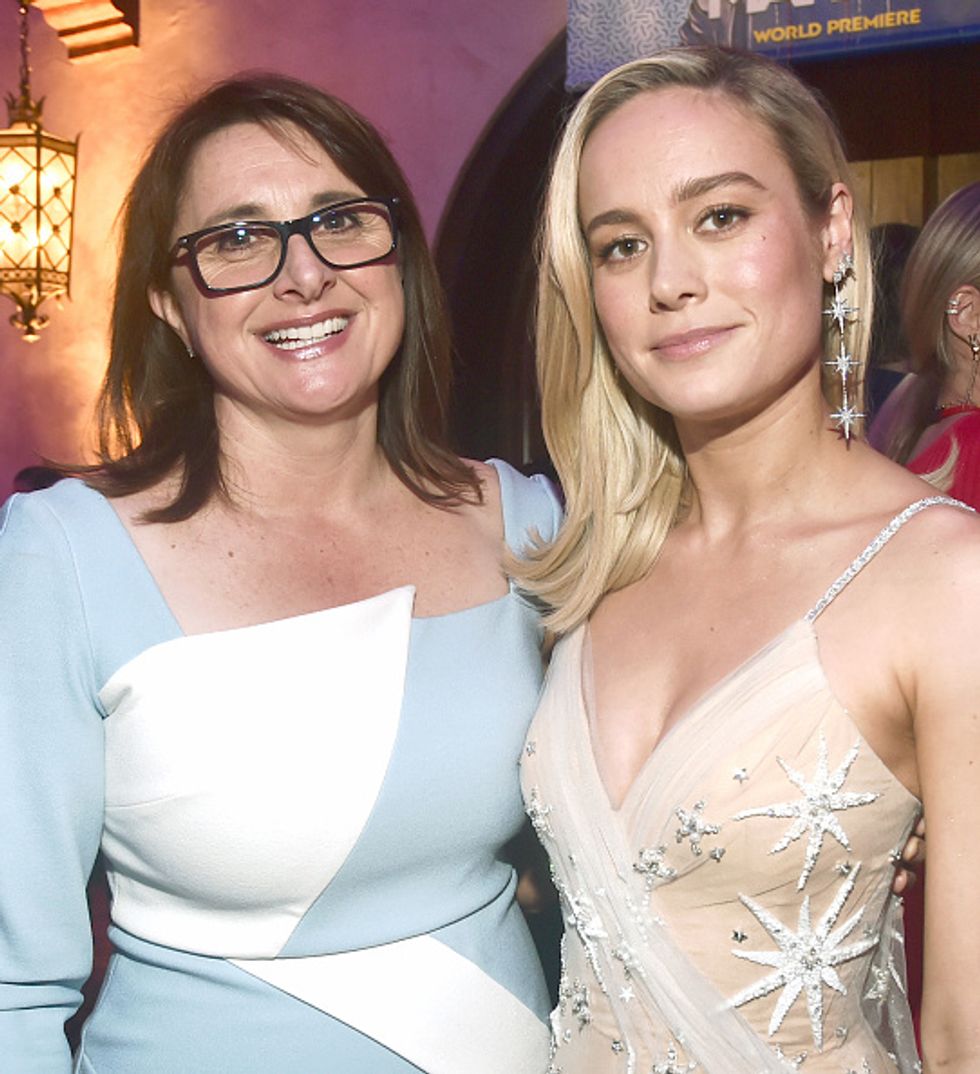 via: Getty
"I'm so passionate about this I've got to tell you. Our entire success is based on people that are incredibly different," Alonso said. "Why wouldn't we? Why would we only want to be recognized by only one type of person? Our audience is global, is diverse, is inclusive."
And she's absolutely right.
"If we don't do it that way for them, we will fail. If we don't put the pedal to the metal on the diversity and the inclusivity, we will not have continued success. Our determination is to have that for all of the people out there watching our movies," Alonso added.
Inclusivity is so important, here.
A movie's success isn't made from one homogeneous group of people. There's a whole world of fans out there, a whole world of people who deserve to feel like they're welcome and seen in these spaces.
Being a big-screen hero really sets an example.
Part of the magic in movies like this is that kids (and all of us, really) get to see people who look like them saving the world. But if diversity doesn't become a priority, that won't be the case.
That's why "Black Panther" and "Captain Marvel" made such a splash.
They were the first of their kind within the MCU. And each time, a new group of fans got to see themselves reflected in the person out there saving the world.
We've had an MCU-adjacent lesbian heroine before.
I'm referring to Negasonic Teenage Warhead, a member of the X-Men who has played a role in both Deadpool movies. In the second, she was even shown to have a girlfriend, and Negasonic is portrayed by openly gay actress Brianna Hildebrand.
Awesome as she is, "Deadpool" still takes place outside the MCU.
Which means we've gotta keep waiting on any potential LGBT+ Avengers.
Check out Alonso's interview with Variety.
And now that movers and shapers within Marvel are saying this, we're super hopeful it'll happen!
Kevin Feige has spoken on this subject multiple times, too.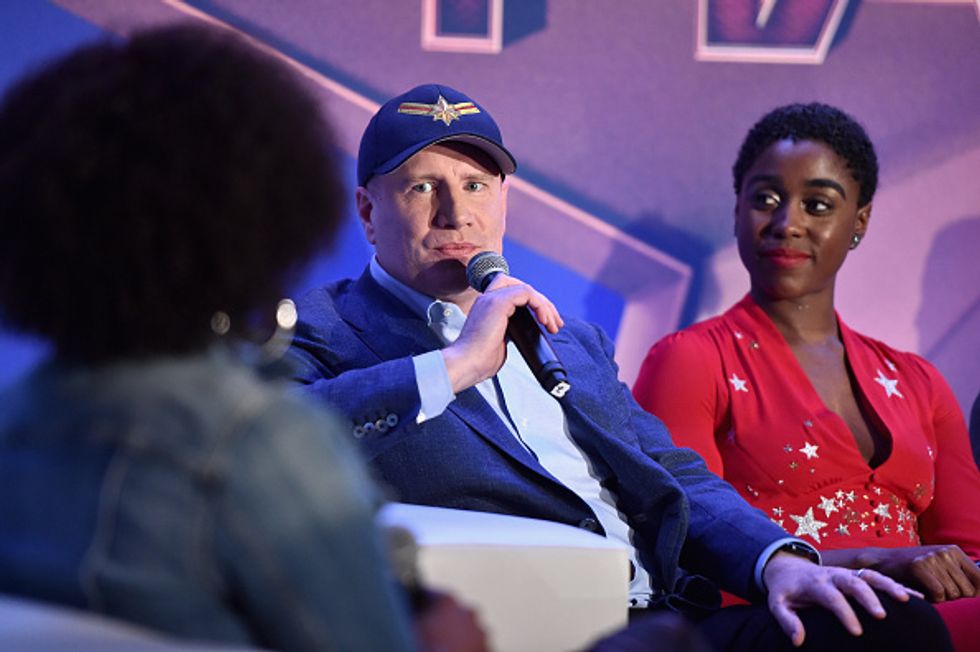 via: Getty Images
Back in 2015, Marvel Studios President Kevin Feige predicted that LGBTQ characters would appear in an Avengers movie within the next decade.
And that's coming from the head honcho.
It seems fairly certain that we'll be seeing LGBT heroes on our screens. The question is when, and how prominent of a role they'll have.
So bring on the LGBT+ heroes!
Multiples, preferably. Same goes for every other underrepresented demographics, too. Let's see some change, here! Share this story, and see what your fellow MCU-fans think of Marvel's development!