Project Manager at 22 Words
We're on the hunt for a kickass product manager to join our (entirely remote) team: someone who can turn our vision (and theirs!) into projects, tasks, and goals the team can accomplish, and then gracefully guides these projects to success.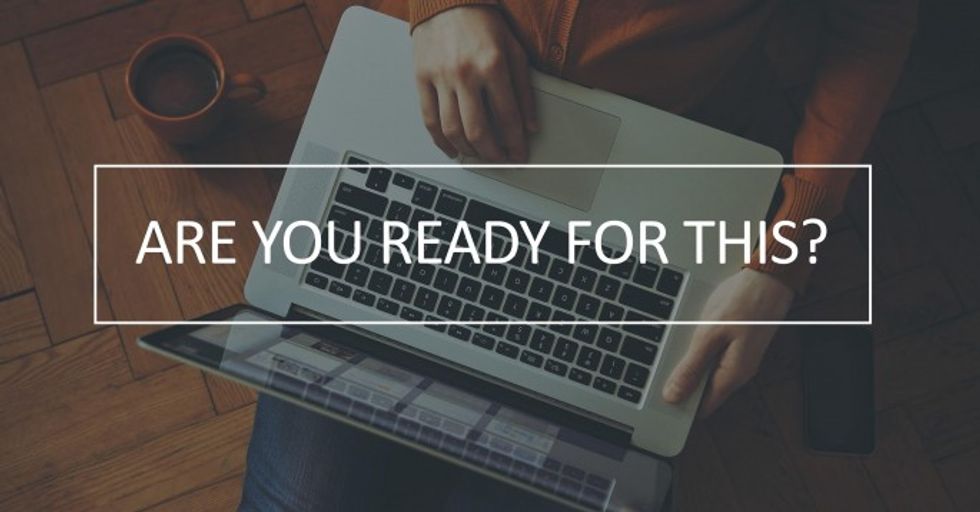 We need a dabbler extraordinaire, a Renaissance woman — someone who has hustle, design sense, social media savvy, knowledge of development methodologies, an obsessive need to follow the data, and the ability lead a team to get stuff done quickly and correctly.
---
At 22 Words, our product is Happiness.
We fight boredom and replace it with the simple joys that entertainment on the internet can bring, whether that's a funny list of pictures, a heartwarming story, or a video of how to make bacon-wrapped bacon...wrapped in bacon-wrapped bacon.
The data shows we're succeeding in bringing mini-doses of happiness to millions. But there are significant areas we must improve in to meet our goals. And we need a clever and overwhelmingly driven leader to take our shared vision from being just ideas to being actual achievements.
The right person for this job will always be asking themselves...
What do we need to do or create to make our audience happier?
How will we make this happen?
And then they'll take things to the next level...
How can we A/B test this to make sure it's effective?
When is the soonest we can make this happen?
Who and what do I need to make this happen?
And then, you guessed it, they'll make it happen...because that's what they do. It's in their blood.
The person in this role will have limitless opportunity to dream up strategic improvements  — everything from the obvious to the insane — in any area from content to design to advertising. And then they will be given the freedom, the team, and the budget to make it happen.
(Are you sensing a theme here? Make it happen!)
---
Expectations
The right person will have a basic working knowledge (or at least a competent awareness) of the following areas in order to lead and motivate their team of developers, designers, and content creators...
Web development

Wordpress
Development methodologies
Quality assurance

Design
Data analysis

Google Analytics
A/B testing

The viral web

Social media
Viral content

Marketing

Advertising
Branded content
Email marketing

Project Management

Asana
Inbox Zero
Remote teamwork
The right person will be...
Self-motivated. You care enough to do something crazy. We don't want to ask for your ideas every day. We want to tell you to chill out because you have too many ideas on your own. And when you've been given the greenlight on an idea, you drive the project forward with little need for oversight.
Clever. You push every boundary except ethical ones in your creative attempts to grow traffic, improve performance, and make everyone around you (especially our audience) happier.
A self-learner. When you need to know something that you don't already, you figure it out.
Confident and personable. You can interact well with the team, pitch your ideas, and convince the rest of us to try your crazy ideas.
Bursting with ideas. Brainstorm? Please. That's too mild of a word for the insane rush of creative thought spinning around in your mind.
As a team member who will lead and motivate other team members, there's no question you excel in communication, leadership, negotiation, compromise, confidence, and kindness.
And as the point person for numerous initiatives, you are definitely highly organized, detail-oriented, task-oriented, and so in love with spreadsheets you wish you could wrap yourself in them.
---
Benefits
We're a remote workplace, but we care a lot about the community and well-being of our team. You can read more about our benefits on our career page.
To apply…
Getting this job is your first project. Do what it takes. Our email is jobs@22words.com.
We look forward to hearing from you.