I don't know about you, but two things have always been a problem for me...
Firstly, I like to wear a handbag but never know what to put in it. Secondly, I love the odd bottle of prosecco but I never have anywhere to put it.
Thankfully, a new product to hit the market is going to solve all of that.
What will I spend my time agonizing over now? The state of the world?
That's right, prosecco lovers and handbag carriers, this product is for you.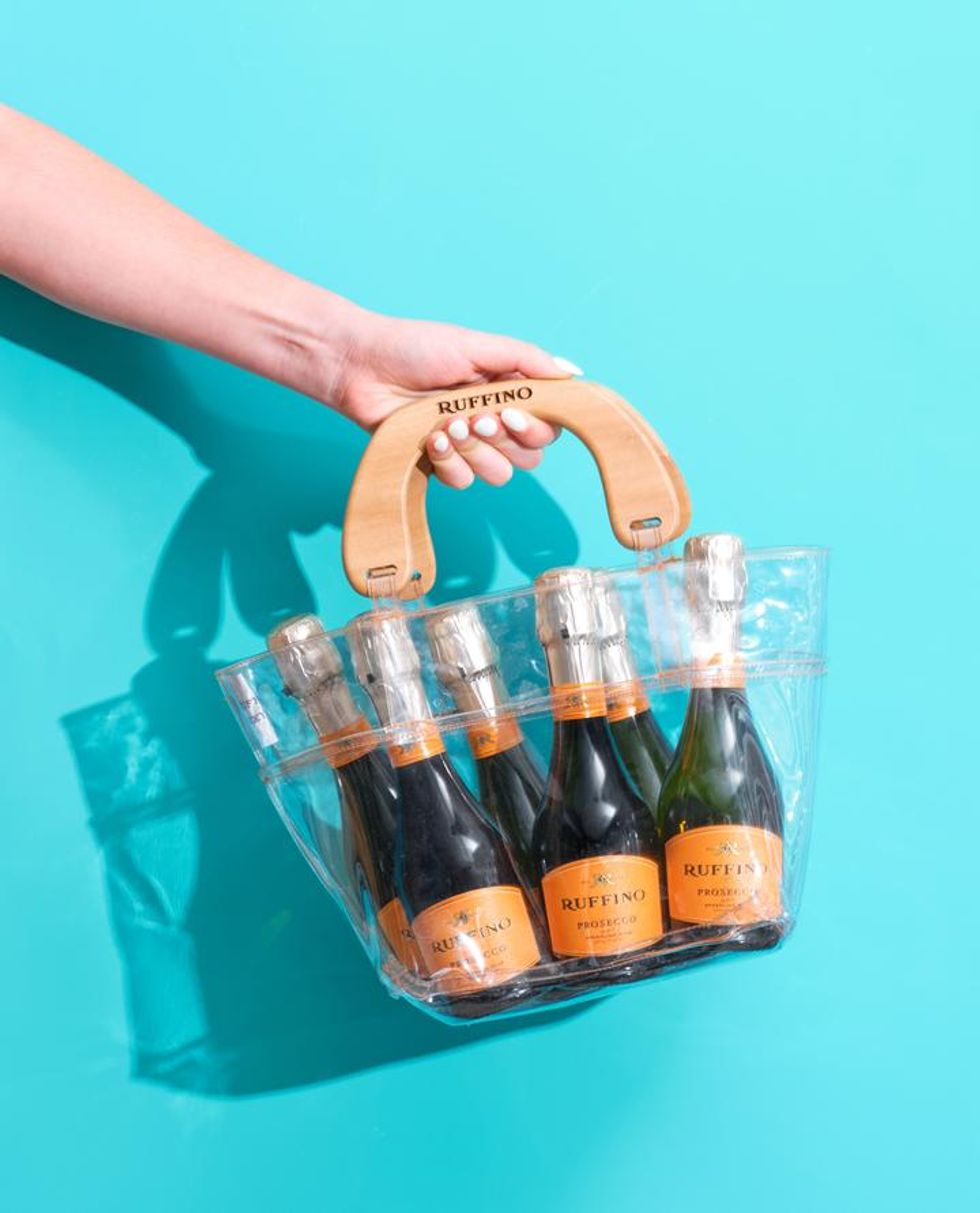 via: ReserveBar.com
The prosecco brand, Ruffino, has teamed up with Brooklyn-based accessory brand, Stickbaby, to create a product that looks like a purse, but serves as a drinks carrier.
"But how many bottles can I possibly fit in my purse?" I hear you ask...
Fear not, you may have to go to that boring barbeque with your husband's work colleagues, but with this nifty accessory, you can be sure to make it a boozy affair, as this purse promises to fit in not one, not two, but six mini bottles of Ruffolo prosecco bottles. Jammy.
Just like those Pez things that you used to get as a kid, the prosecco purse comes filled.
Describing the product on 
Reserve Bar,
 they write: "Bursting with the bright, fruity flavors of summer, Ruffino Prosecco pairs perfectly with sunny getaways and spontaneous picnics in the park."
"But won't the bottles get warm in the summer heat?" I hear you ask...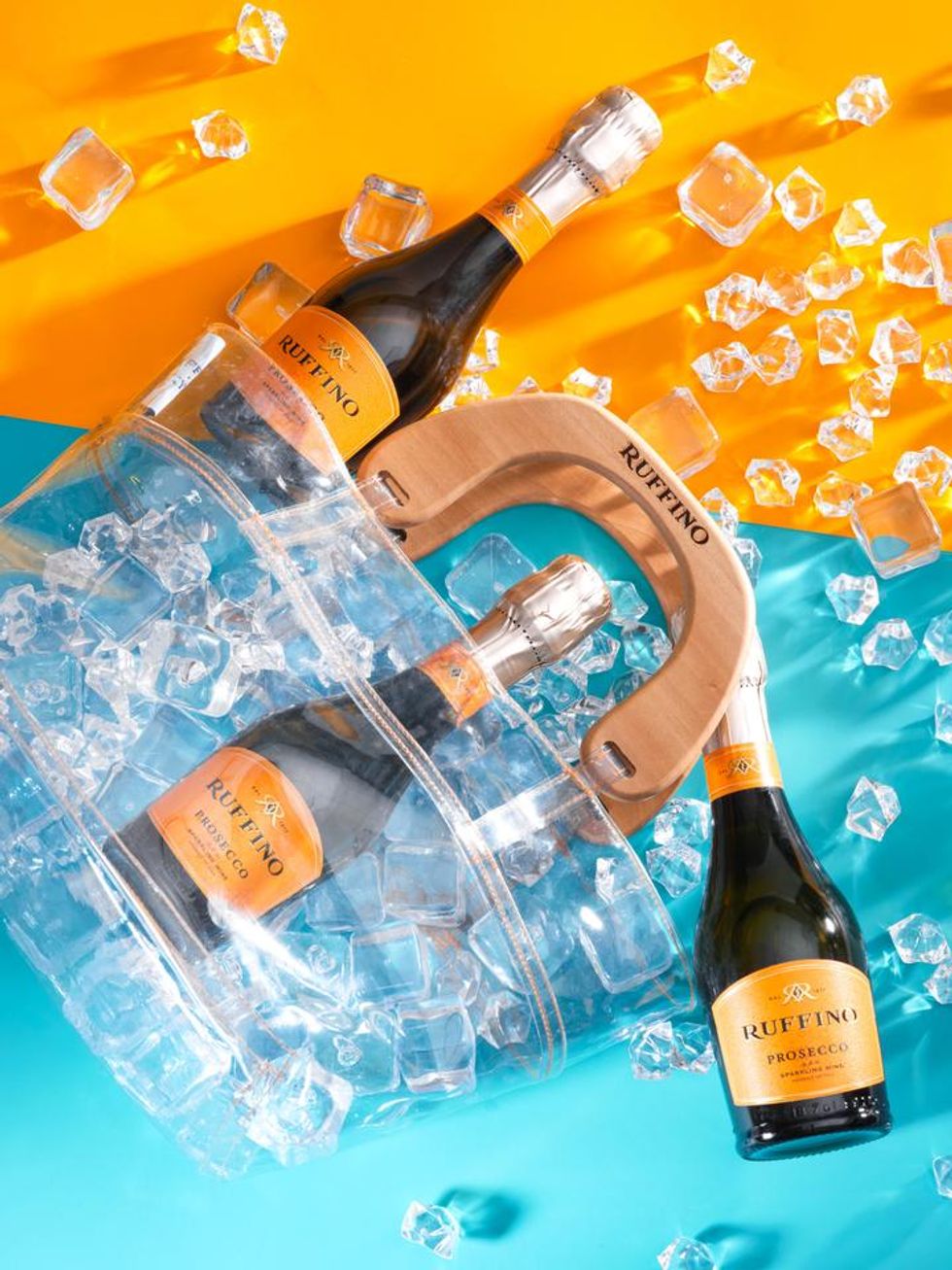 via: ReserveBar.com
Fortunately, someone already thought of that. Not only is the prosecco purse stylish and durable, it's also waterproof. So if you want to fill it with ice, you ought to go right ahead. You can keep your bottles nice and icy through the summer heat, making every sip as refreshing as the last.
"Where can I get my hands on one?" I hear you ask...
These little bad boys are currently sold out! But you can still pre-order on
Reservebar.com
and they will get the next batch shipped out to you by July 8th, just in time for the peak summer scorcher.
"How much does it cost?" I hear you ask...
Ah, now, a prosecco purse isn't going to be as cheap as chips, is it? This product will set you back a tidy $100 but, hey, if you don't treat yourself, who will?
Now, this isn't the only boozy bag on the market.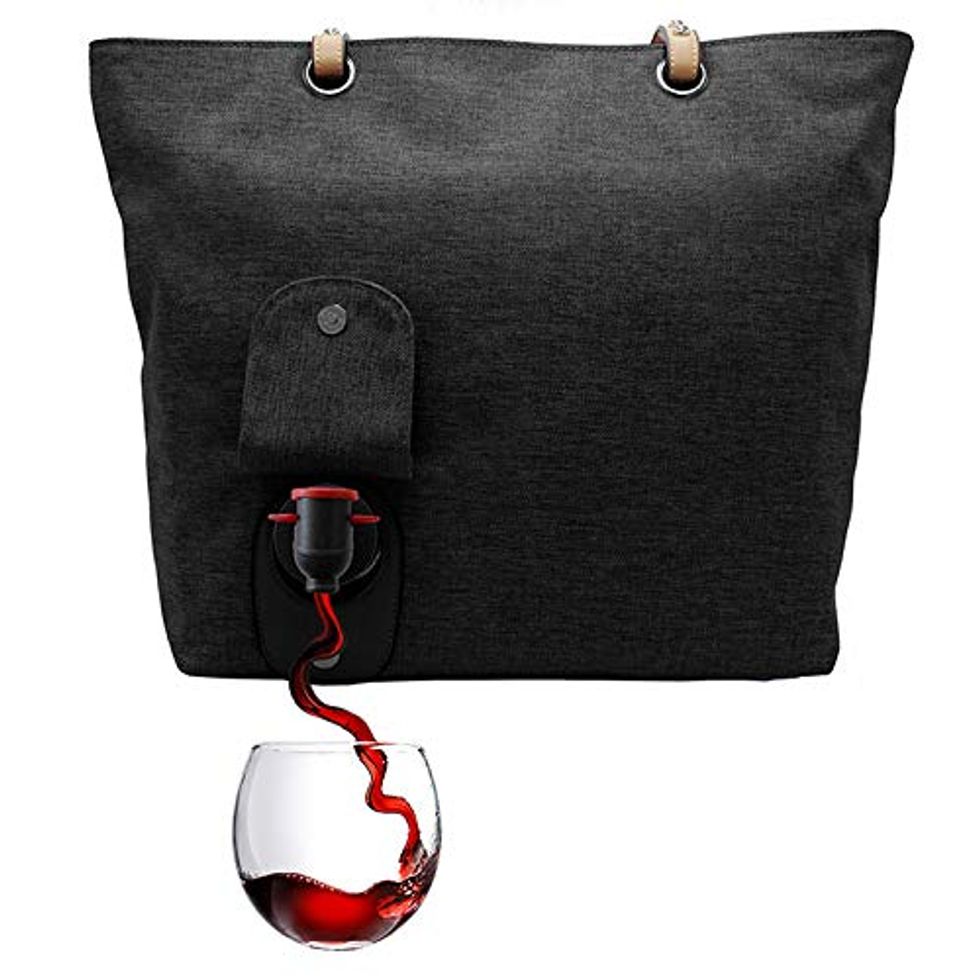 via: Amazon
Amazon has quite the range of alcohol storing bags and some of them really are pretty nifty. Ever heard of the
PortoVino tote?
This tote bag will not only store 1.5 liters of your favorite wine, it will also keep it cool and allow for easy dispensing through its discreet and efficient tap.
The bev-bag.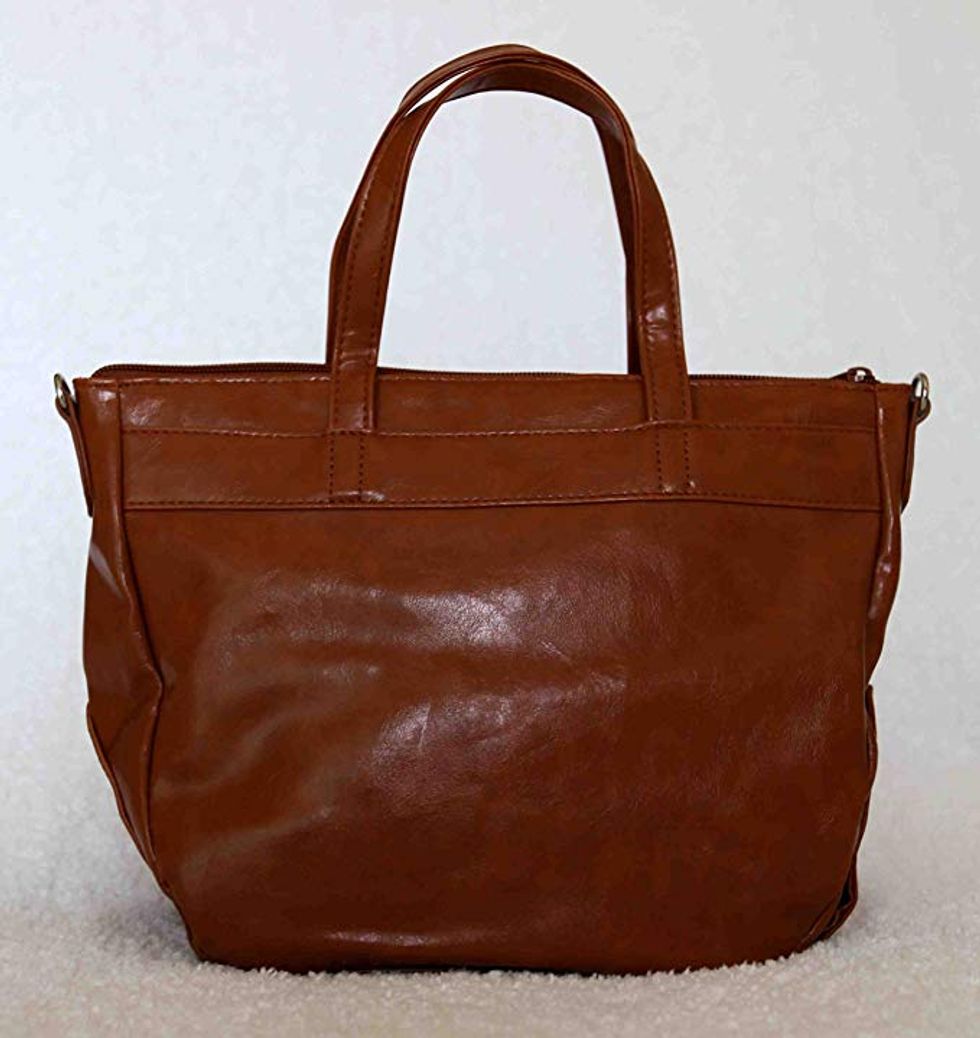 via: Amazon
This discreet booze storage
handbag
makes the list mostly because I think that its name is great. What appears to be your standard, durable leather handbag also has a secret compartment for storing your booze. So if you don't want to rock up to a family picnic cradling a liter bottle of vodka, but
really
don't want to be at any point sober when having to listen to your sister-in-law explain her knitting patterns, I'd say that this bev-bag might be for you.
Is a prosecco bag for a special occasion what you're after?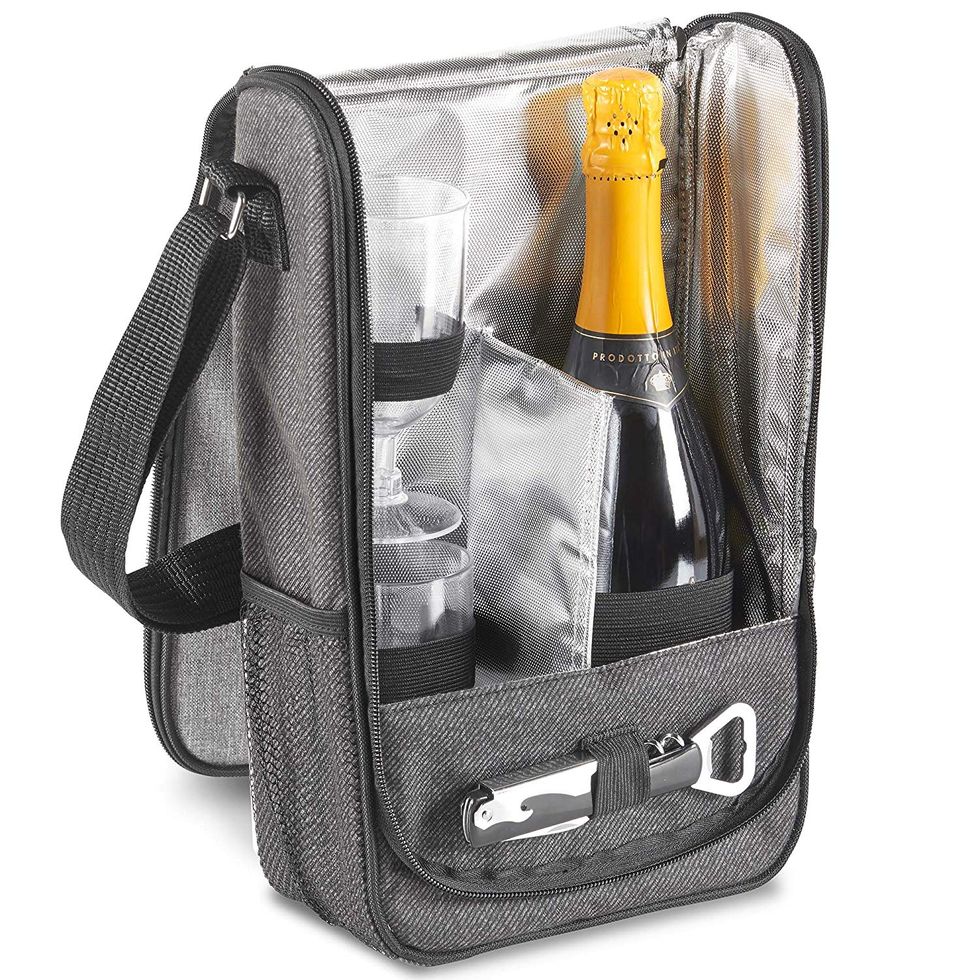 via: Amazon
Okay, so you want to propose to that special someone, or you want to celebrate something with someone out in the open, maybe you want to toast something on the top of a big hill, on a rooftop, at the movies - I don't know, we probably haven't met, I can't say what you'd want this
prosecco carrier
for... The important thing is, though, that this relatively cheap product will not only carry a full sized bottle of prosecco, it also carries two glasses and a bottle opener. Pretty cute eh?
Don't worry, I haven't forgotten the bagless, money-in-your-sock types. For those that don't like carrying a bag, but also would like to not have to carry their booze, why not opt for the
booze helmet
? These things will never go out of style. Summer's hit, so get yourself a helmet that will protect your head from the summer rays and keep you nicely hydrated. It's a win, win don't you think?