It's that time of the year again. We're waving goodbye to summer and plummeting towards fall - which means only one thing... we're going to be bombarded with pumpkin spice everything for the next few months.
From pumpkin spice lattes to pumpkin spice candles, it really is the nation's favorite fall flavor, and it seems like every brand wants in on the trend. But pumpkin spice spam? Erm, that's a bit far, right?
Well, apparently, pumpkin spice spam is a thing and, apparently, it tastes surprisingly good, although the internet isn't quite sure what to make of it.
As weird food combos go, this is definitely up there with some of the weirdest...
It's getting to that time of year again.
Unlucky for the summer-loving folk amongst us, summer is coming to an end as we head into fall.
And fall means one thing...
There's pretty much nothing that you can't get in the flavor.
But can we all agree that this is the OG?
Many coffee-lovers are firm fans of the beverage.
Some people say that they'd have it all year round if they could.
But the drink has also been subject to ridicule.
Many think that the drink is overrated and has become part of the "common white girl" culture.
But now there's a new pumpkin spice product on the block.
Although it's probably one of the weirdest things you'll see.
Pumpkin Spice Spam is now a thing.
That's right, the canned ham brand is getting in on the fall trend, although it has to be said, the combo of pumpkin spice and salty ham doesn't sound all that appetizing.
Surprisingly, it apparently tastes delicious.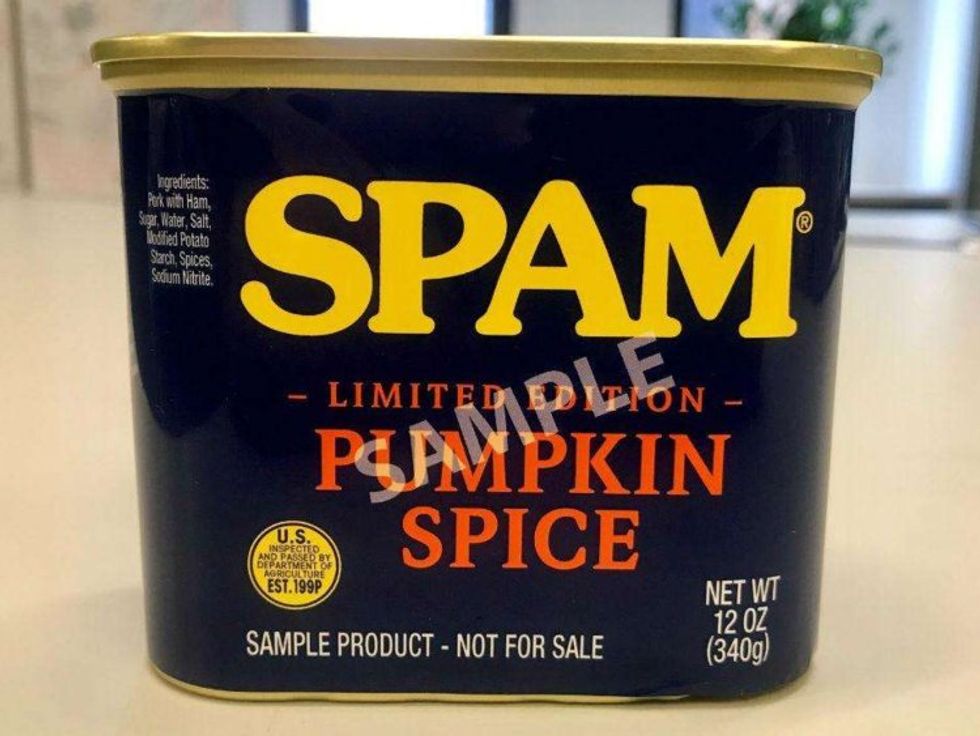 nice
.
Dan Myers
 was one critic to give the strange combo a try and he shocked us all when he wrote that he somewhat enjoyed the product. While "the combined scent of heavily processed ham and sweet pumpkin spice was a bit off-putting," he
explained
, "surprisingly, the general consensus was that the flavor really wasn't bad."
Although other tasters seemed even more on board.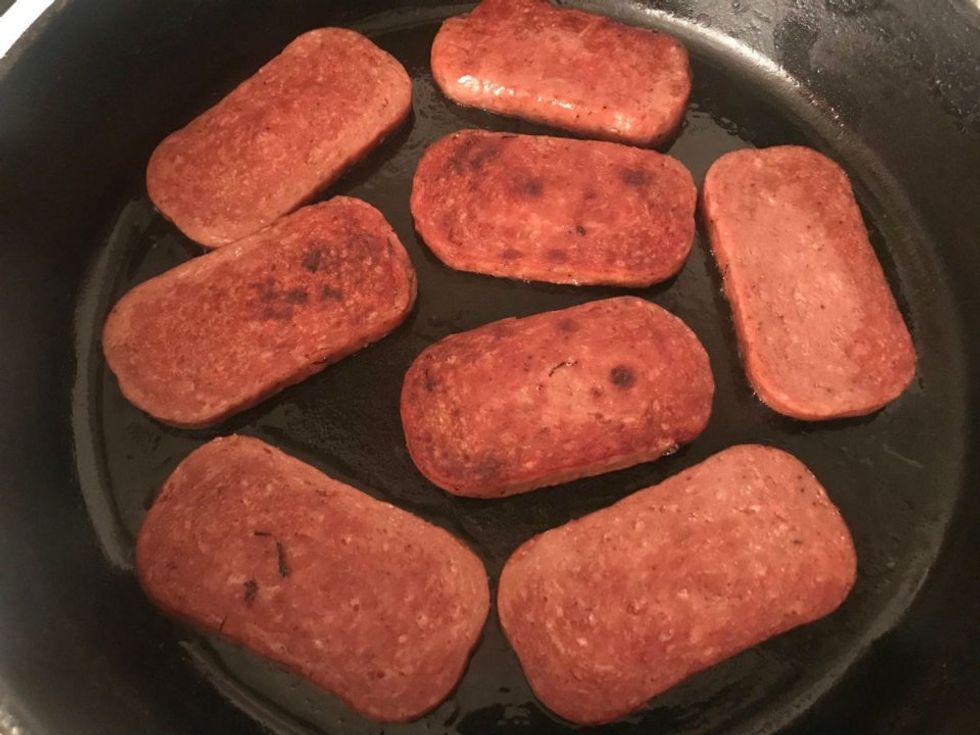 "It reminds me of breakfast sausage," one said. "Honestly, it would go great with some eggs and waffles," while another said: "It definitely seems like it would work best when paired with other elements, like in a scramble or breakfast sandwich, though."
The internet is having some strong reactions to the pumpkin spice themed product.
@KHONnews That's just plain WRONG!

— Maikai 🏳️‍🌈🤙🏼 (@Maikai 🏳️‍🌈🤙🏼)1565752256.0
Many couldn't wrap their heads around the strange flavor combination.
But some people don't seem overly pleased.
I just heard on the radio that pumpkin spice spam is coming to @Walmart and I really have no words. 😶

— Jennie Nicole 🙊 (@Jennie Nicole 🙊)1565795667.0
And can you blame them? It hardly sounds like it would be the nicest tasting thing. We think we'll stick to basic pumpkin spice lattes instead.
Others were declaring how thrilled they are to be vegetarian right now.
@femtoduino One advantage of being a vegetarian is having an automatic excuse I can use to avoid having to try prod… https://t.co/dfSBrS2oQG

— Bill Stewart (@Bill Stewart)1565747754.0
Looks like the veggies among us feel like they've had a
very
lucky escape.
Pumpkin Spice Spam will be hitting shelves this September.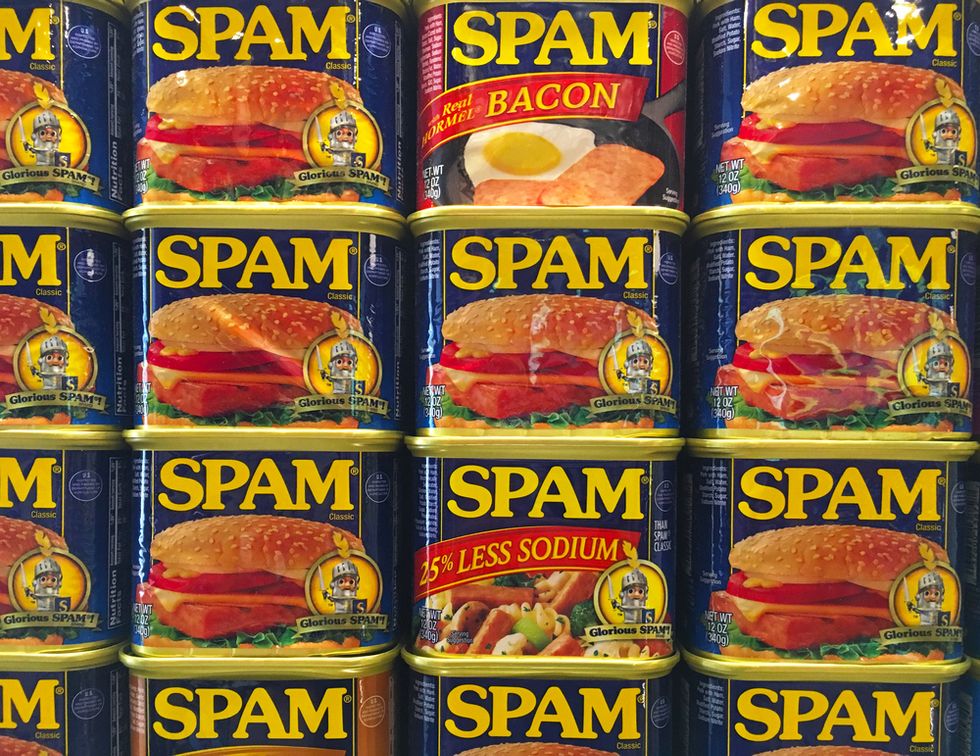 via: Shutterstock
Anyone desperate to try the product can purchase it from September 23rd via Spam.com and Walmart.com.
But, if the thought of pumpkin spice spam is (understandably) failing to tempt your tastebuds, maybe this will...
Fastfood giant, McDonald's, could be launching spicy chicken nuggets in the U.S. this September. The spicy rendition of the cult fave has just hit the U.K. and it looks like America could also be getting in on the spicy food trend. Keep scrolling to get all the details...