Weighing in at 175 pounds, Hulk, the world's largest Pitbull, is now the proud father of a litter of eight adorable puppies that could fetch up to $55,000 each.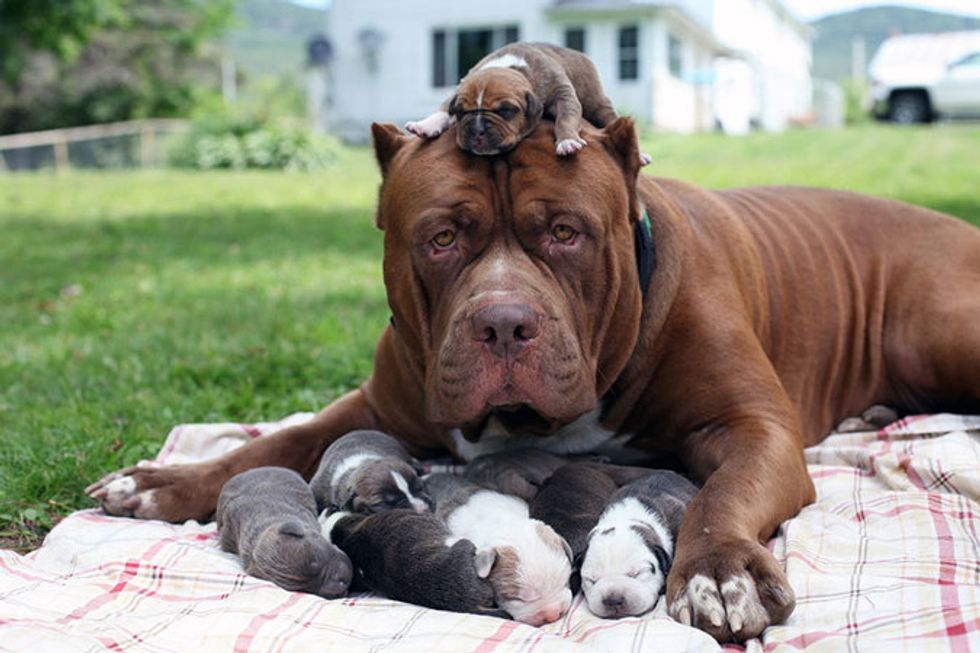 What makes them so valuable? The famous dog is a pet to Marlon and Lisa Grennan, owners of elite guard dog training business Dark Dynasty K9's in New Hampshire, where he is being trained to be a protection dog.
The potential to have another record-breaking world famous dog among his puppies is the draw, and most of them are already sold because of how well thought of Hulk's bloodline is.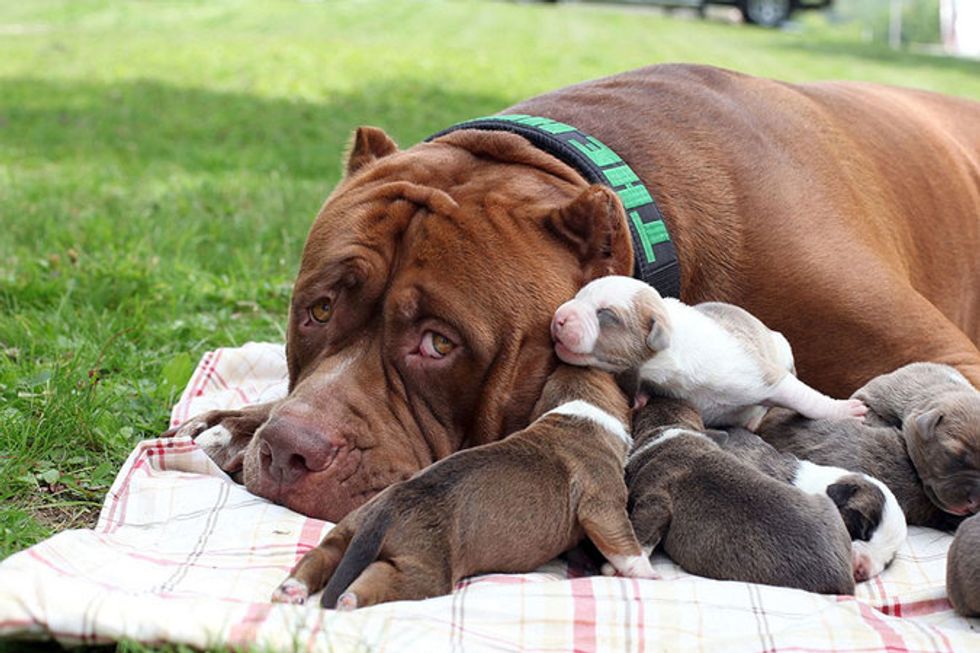 "This is definitely one of the most valuable litters we have had," Marlon said. "If the litter were all trained as protection dogs they could be worth in excess of half-a-million dollars, absolutely."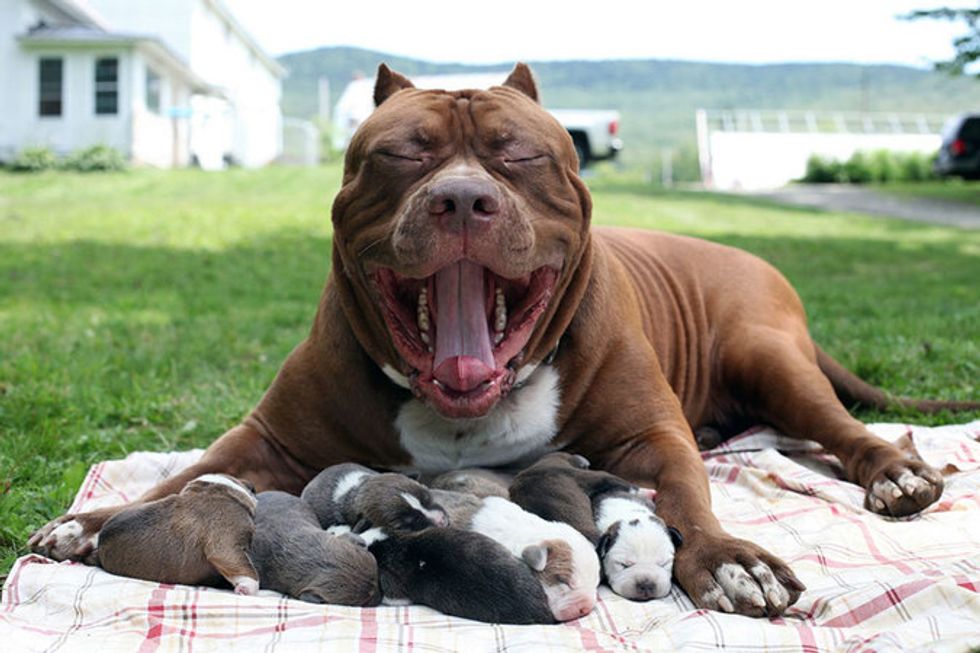 The business supplies protection dogs to high-profile celebrities, billionaires, and wealthy professionals, as well as law enforcement around the world.
He has been taught to attack and release on command, as well as vault and assault would-be assailants in (and on) cars.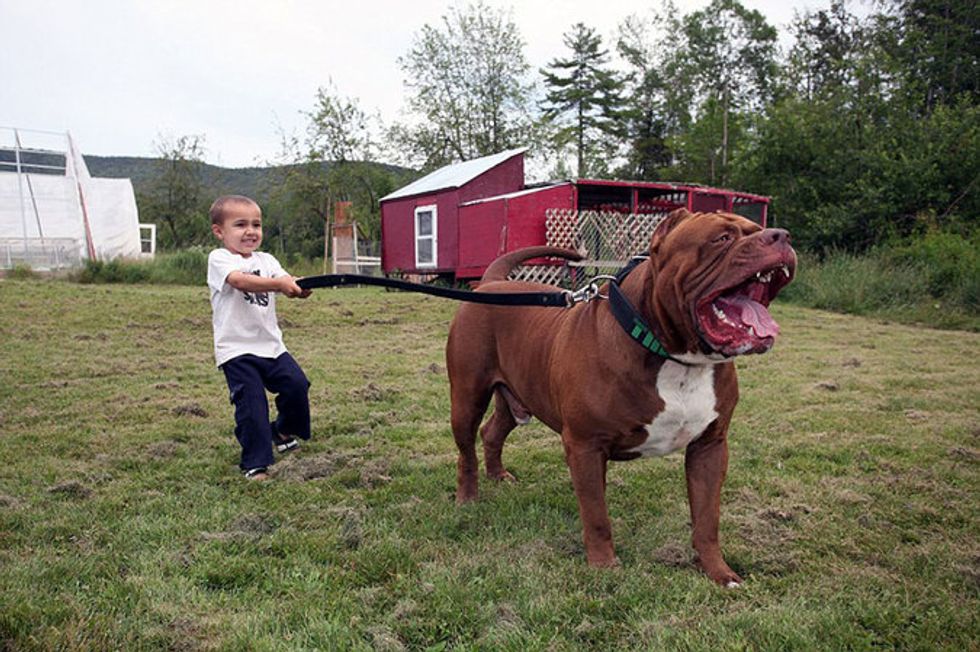 Marlon trains each dog personally from birth, and the dogs live together in a pack "without fences, barriers or physical restrictions."
The dogs are so well-trained that that they are even permitted to interact with the Grennan's three-year-old son, Jordan.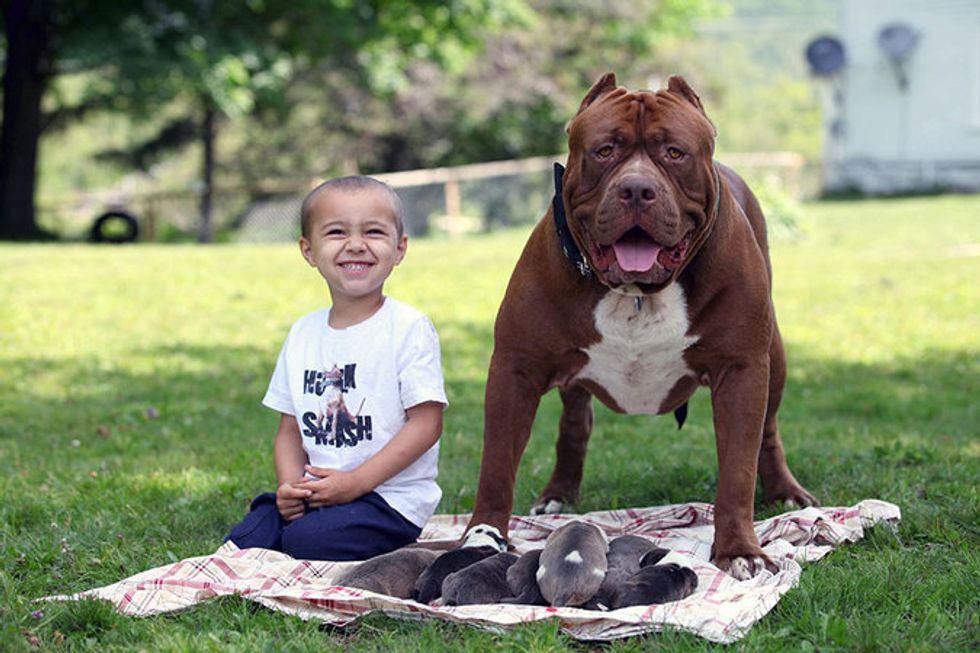 In fact, they're best friends…
"Hulk is an awesome, well-balanced dog and he doesn't get phased by the sort of things that might upset or distract another dog," Lisa said. "Jordan has never been bitten by any of our dogs and I would never put him in a position to have that happen."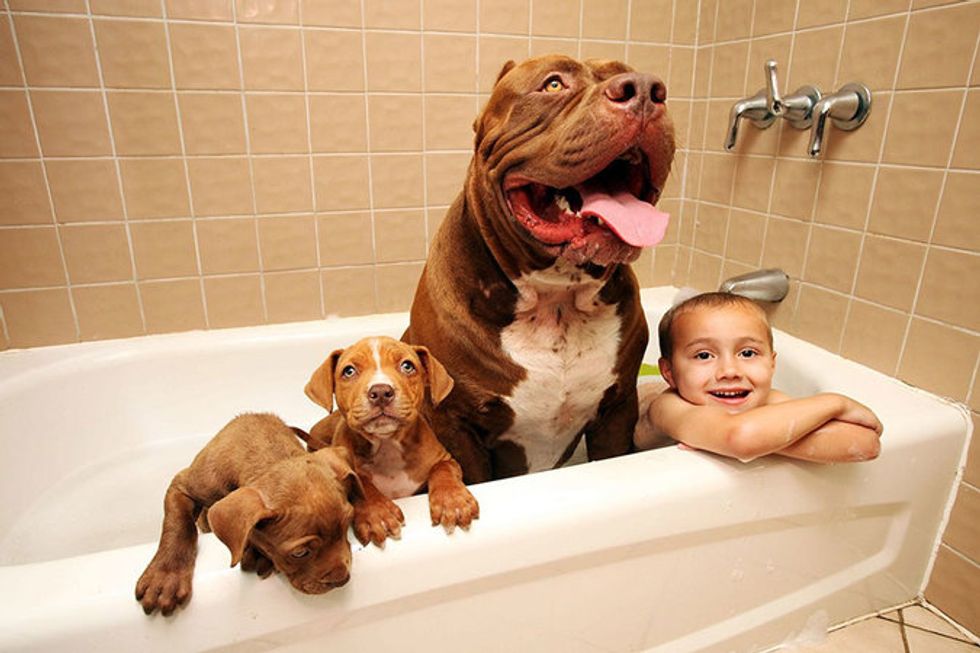 She said Hulk is a gentle giant and a great father, and thinks nothing of laying down and licking his young puppies.
They've been offered thousands of dollars to sell Hulk, but he's become part of the family.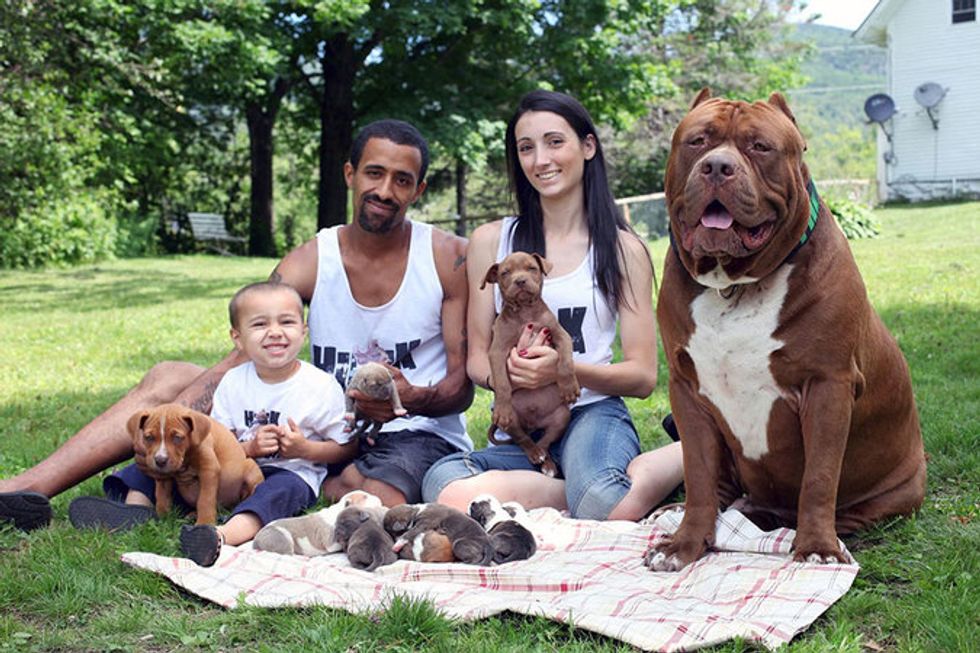 Images via: Daily Mail
"Hulk has shown the world that when this breed is gentle and balanced, they can be the greatest dogs in the world," Marlon said. "I love this dog so much I honestly can't even put it into words. There are no words to describe it."
I can think of two words: Pretty adorable.