Last month, we were all introduced to Theo and Beau — the toddler and his dog who take a nap together every afternoon.
At the time that Beau's mom first shared the story, they were only a couple weeks into this adorable tradition. And, as we all know, puppies and babies change fast and go through sometimes very brief stages, so it wouldn't have been surprising if Theo and Beau's nap time ritual would have already come to an end by now.
I'm happy to say this has not been the case. They're still just as tired and adorable as ever each afternoon.
And here are the latest pics to prove it...
Look at this friggin kid. Being all cute with his dog in 2013.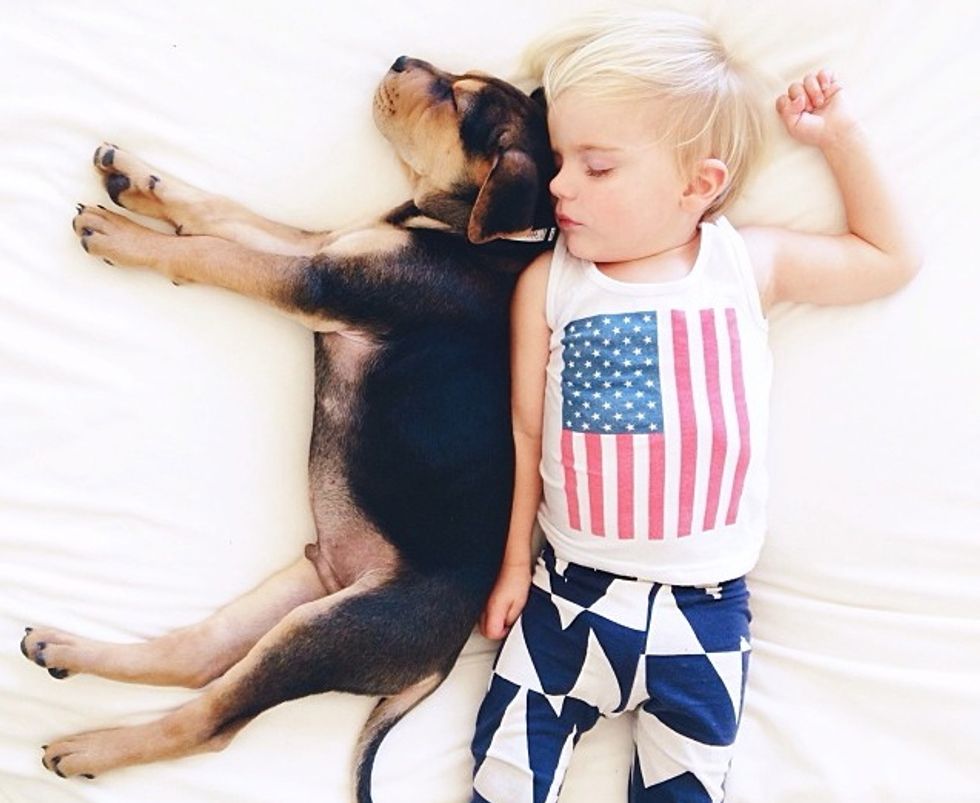 2013
, Norris!