Queen Elizabeth II is the longest-reigning monarch of all time, and she has been ruling the United Kingdom and many other parts of the world for over sixty-five years now.
She is perhaps one of the most loved and admired women in the entire world, and earlier this month, she gave her fifth-ever national address to the people of the UK.
But it seems the pandemic has also prevented the Queen from fulfilling certain royal duties - and sources claim she's finding it very difficult.
Queen Elizabeth is the longest-ruling monarch of the United Kingdom.
Since her coronation on February 6th, 1952, she surpassed Queen Victoria's old record of sixty-three years on the throne in 2015.
As with any member of the royal family, her history is pretty well documented.
This is her father, King George VI, on a stamp from the year 2012.
You may remember the story of George VI.
He was portrayed by Colin Firth in the 2010 movie, 
The King's Speech, 
which centered around the overcoming of his fear of public speaking.
In 1923, George VI married.
He married the Queen's mother and namesake, Lady Elizabeth Bowes-Lyon. Here they are with their parents, The Earl and Countess of Strathmore, the Duchess and Duke of York, and King George V and Queen Mary.
George VI and his wife, Elizabeth, went on to have 2 children.
They were Elizabeth, born on April 21st, 1926, and Margaret, born 21st August 1930. Here they are with their mother (second from left) and their father (far right) at Holyrood Palace, Edinburgh, in 1937.
Queen Elizabeth has very historic ancestors.
She had biological ties to the majority of European royalty. Some of her most famous relatives include Queen Victoria I (pictured here) who ruled from 1837 to 1901, and King George III, whole ruled from 1760 to 1820.
Queen Elizabeth lived through the world war.
During WWII, she and Margaret were evacuated to Windsor to keep them safely out of London. While there, Elizabeth made her first public appearance by way of radio broadcast. She famously said, "that in the end, all will be well; for God will care for us and give us victory and peace."
This was when then Princess Elizabeth first became known to the public.
Here she is with her parents, sister, and the then Prime Minister of the United Kingdom, Winston Churchill.
She then began taking on more public duties.
Elizabeth's father appointed her colonel-in-chief of the Grenadier Guards and she made her first public appearances inspecting her troops.
But when her father died in February of 1952...
Elizabeth, the King's first-born, automatically became the Queen of England.
And by 2nd June 1953, Queen Elizabeth had officially taken on the reigns.
She was crowned at Westminster Abbey at the meager age of twenty-seven. Interestingly, Elizabeth's was the first coronation to be shown on television.
She wasn't ruling totally alone, though.
Elizabeth married Philip Mountbatten (a distant relative of hers) on November 20th, 1947, when she was just twenty-one. She'd met Philip aged thirteen and the 2 quickly became totally smitten.
Philip wasn't an expected fit for the Queen.
Queen Elizabeth was known for being more reserved and thoughtful, while Philip always had a reputation for being a bit bold and brash, and he has always had something of a mixed reputation in high society.
But the pair continue to stand the test of time.
Soon after their marriage, they were required to take the last name of Windsor, which caused tension between the pair. There have also been numerous public scandals, including rumors of Philip's infidelity. But to this very day, the couple remain happily married.
The pair wasted no time starting a family.
Their first child, Charles, was born in 1948, and is pictured of the left. Their second child, Anne, soon followed in 1950.
The Queen and Phillip have a total of 4 children together...
And whilst being a mother and a wife, Queen Elizabeth has successfully ruled the United Kingdom over the years, and she has also made herself into
a very loved
monarch.
She is now ninety-three-years-old...
So, naturally, people have been worrying about her health a lot. And with the virus proving to be deadly, we're hoping that the Queen is practicing social-distancing properly.
Regardless, the British government is extremely prepared for when this will happen...
Operation "London Bridge Is Down" has been organized by Buckingham Palace, the British government, and the BBC. This will be the code word issued when the Queen unfortunately passes, and the government and media will know what to do from thereon.
But for now, she continues providing her assistance to the nation.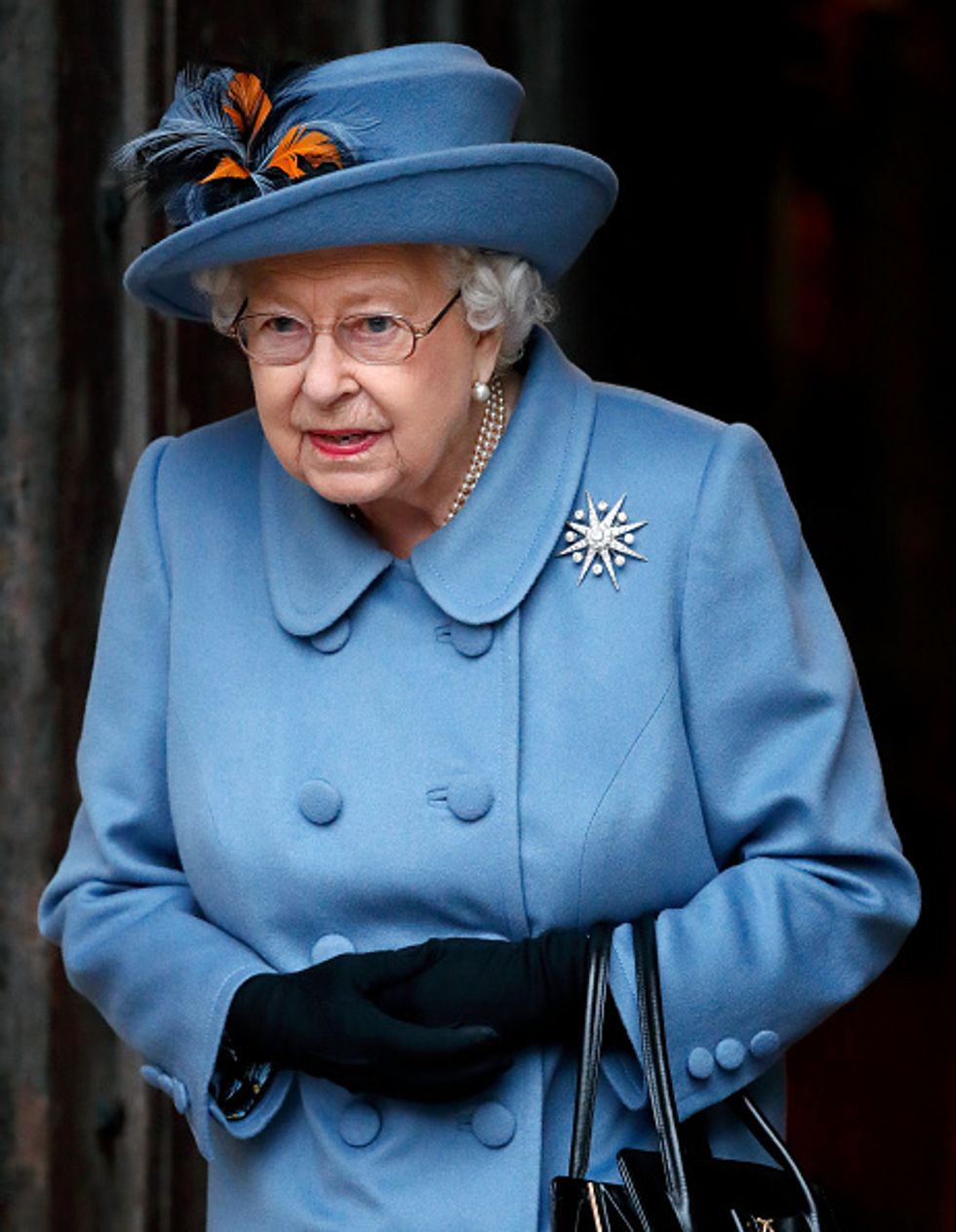 Usually, the Prime Minister, in this case, Boris Johnson, and Her Royal Highness would meet to discuss current affairs in a twenty-minute conversation, but given the situation, they have had to have the discussion over a phone call.
The official royal family Instagram account posted this photograph to Instagram:
It's the first time we've been given a sneak-peak of her private residence.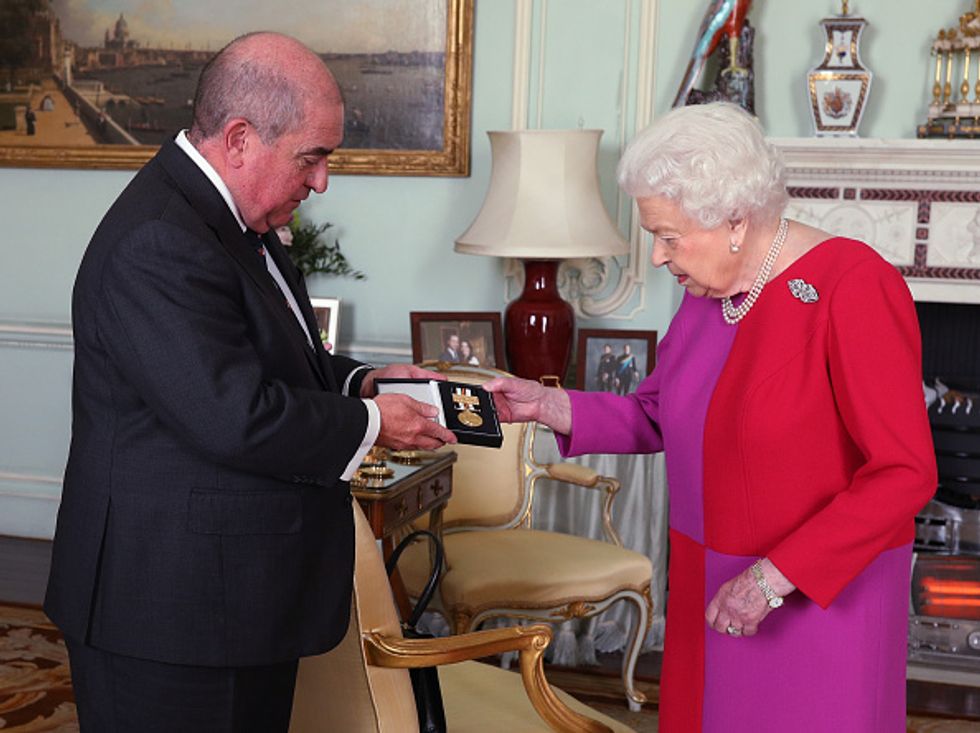 And it's fascinating to see what her home looks like. The details are so interesting. From her corgis and statues of other canines to the vintage phone she's holding.
Clearly, she prefers the old-school look...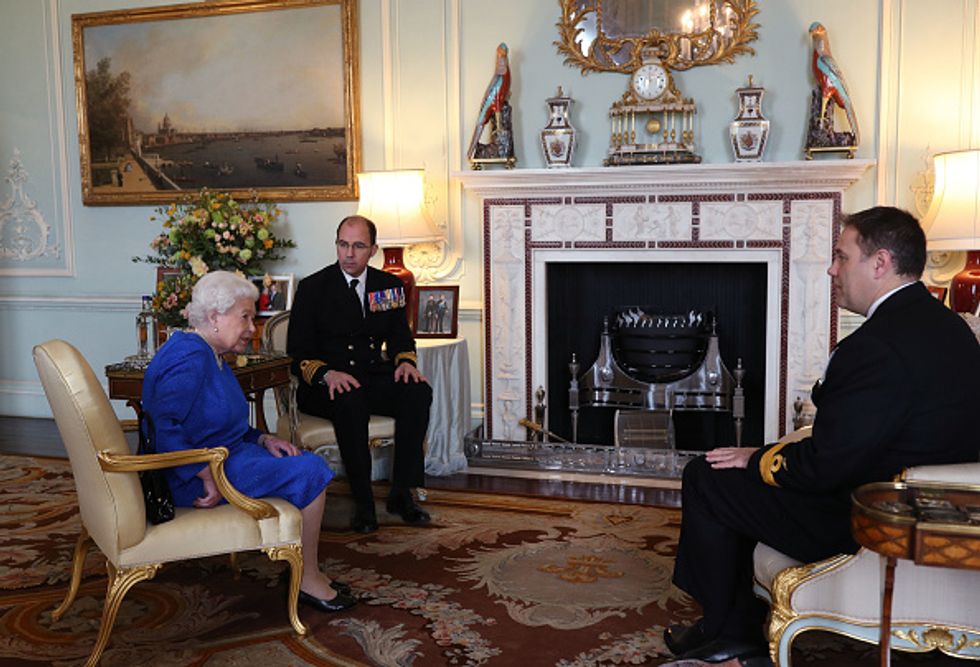 And we're totally here for it.
There were also some personal touches.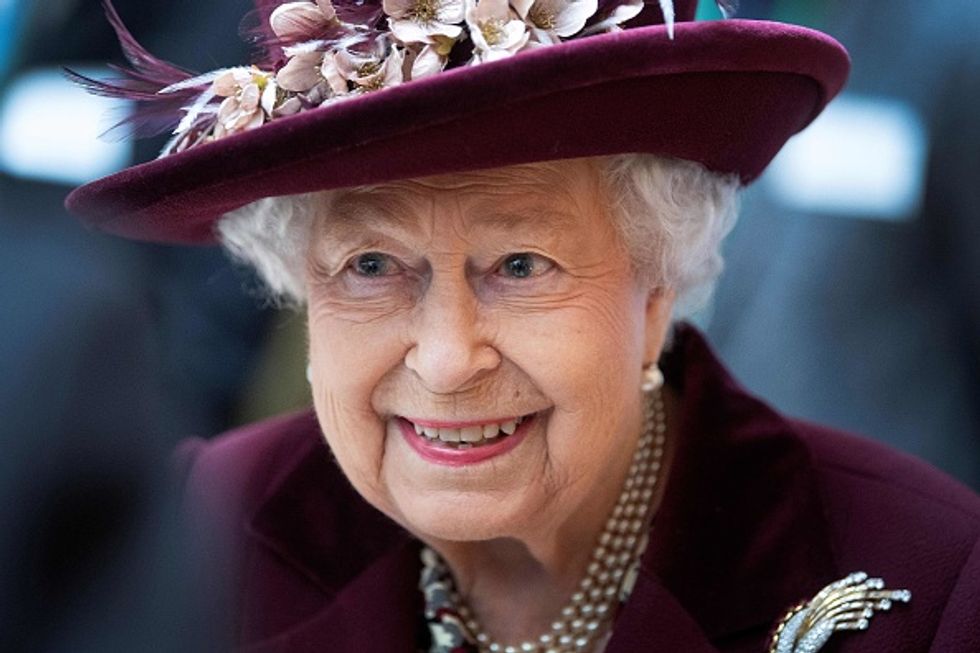 On the fireplace mantle were some of her horse racing trophies. The queen owns a number of thoroughbreds and usually, she enters in competitions where she can claim some awards.
It's been a fascinating insight, to say the least.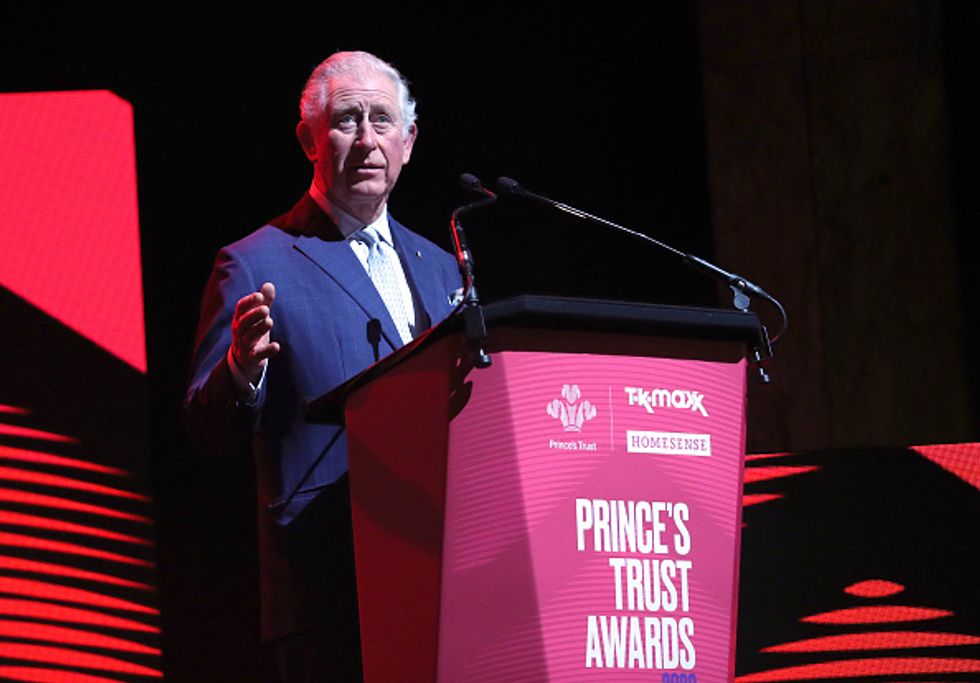 The Royal Family has recently been through a tough time. It was recently announced by Clarence House, that Prince Charles has been tested positive for the virus and was self-isolating in his own home.
We're just relieved to hear of Queen Elizabeth's good health!
And this month, she took to the television to address the British public amid the current pandemic.
The speech was broadcast on almost every channel.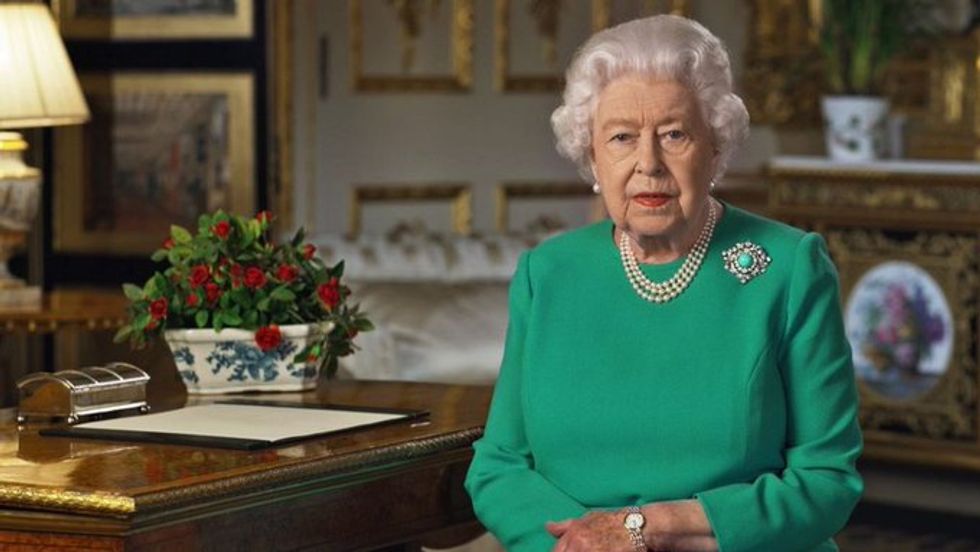 And the fact she chose to speak really shows the severity of the current situation.
She spoke with the usual veritas.
'We'll meet again': Queen Elizabeth invokes WW2 spirit to defeat coronavirus https://t.co/sP1VnmRsIQ https://t.co/kr2Xi7PcD7

— Reuters (@Reuters)1586163700.0
Say what you like about the Queen, but she knows how to make a speech.
And the public sure listened.
Over 14m people watching The Queen last night.

— Richard Osman (@Richard Osman)1586162200.0
A huge segment of the British public chose to tune in.
Her message was relatively simple.
We could peak by the weekend - this is when it really matters. Please, just stay inside. Once we see a drop in th… https://t.co/2cKMHIYtJZ

— Professor Karol Sikora (@Professor Karol Sikora)1586156839.0
But hey - it's good to be clear and direct (hey, Trump?).
Some found it deeply powerful.
Makes me proud to be British. God save the Queen 🇬🇧♥️ #TheQueen https://t.co/v5MU7AxVyc

— Benonwine (@Benonwine)1586113603.0
There was a certain level of patriotic spirit brought about by the address.
Others, though, had quite a different reaction...
I didn't watch the Queen's address to the nation, but the bit where she offered to give up some of her taxpayer fun… https://t.co/zMHLEkqByF

— Brian "Comrade" MacCult 🏴󠁧󠁢󠁳󠁣󠁴󠁿🇭🇰🇪🇺🇵🇸 (@Brian "Comrade" MacCult 🏴󠁧󠁢󠁳󠁣󠁴󠁿🇭🇰🇪🇺🇵🇸)1586156709.0
Because she didn't actually offer any productive solutions to the UK.
Some made this point.
"I am speaking to you from the safety of my castle, where I fled to from my home in London to escape the Coronaviru… https://t.co/uB9tWO9Dgz

— Jim Cassidy (@Jim Cassidy)1586161063.0
When you put it like that, it 
does 
sound a little hypocritical...
And this sentiment was widely reflected.
The Queen seemed rather out of touch with the general experience of the British public.
Though, on the other hand...
The Queen managed to give an entire speech today without attacking any reporters, lying about anyone in her governm… https://t.co/FjaMOpMWq6

— Palmer Report (@Palmer Report)1586138768.0
She does seem a better leader than the alternative.
Here's the full speech to watch for yourself.
"We will be with our friends again; we will be with our families again; we will meet again." In a deeply moving an… https://t.co/WwBl6szxma

— Sky News (@Sky News)1586114009.0
Some have even claimed the Queen was sharing a secret hidden message.
Notice what she's wearing.
Alongside her green dress, HRH also wore a turquoise brooch.
The brooch is a family heirloom, belonging to her grandmother, Mary of Teck.
And some think that choice is no coincidence.
"I think she may have been showing continuity and the assurance that the world has been through ominous times before and overcome."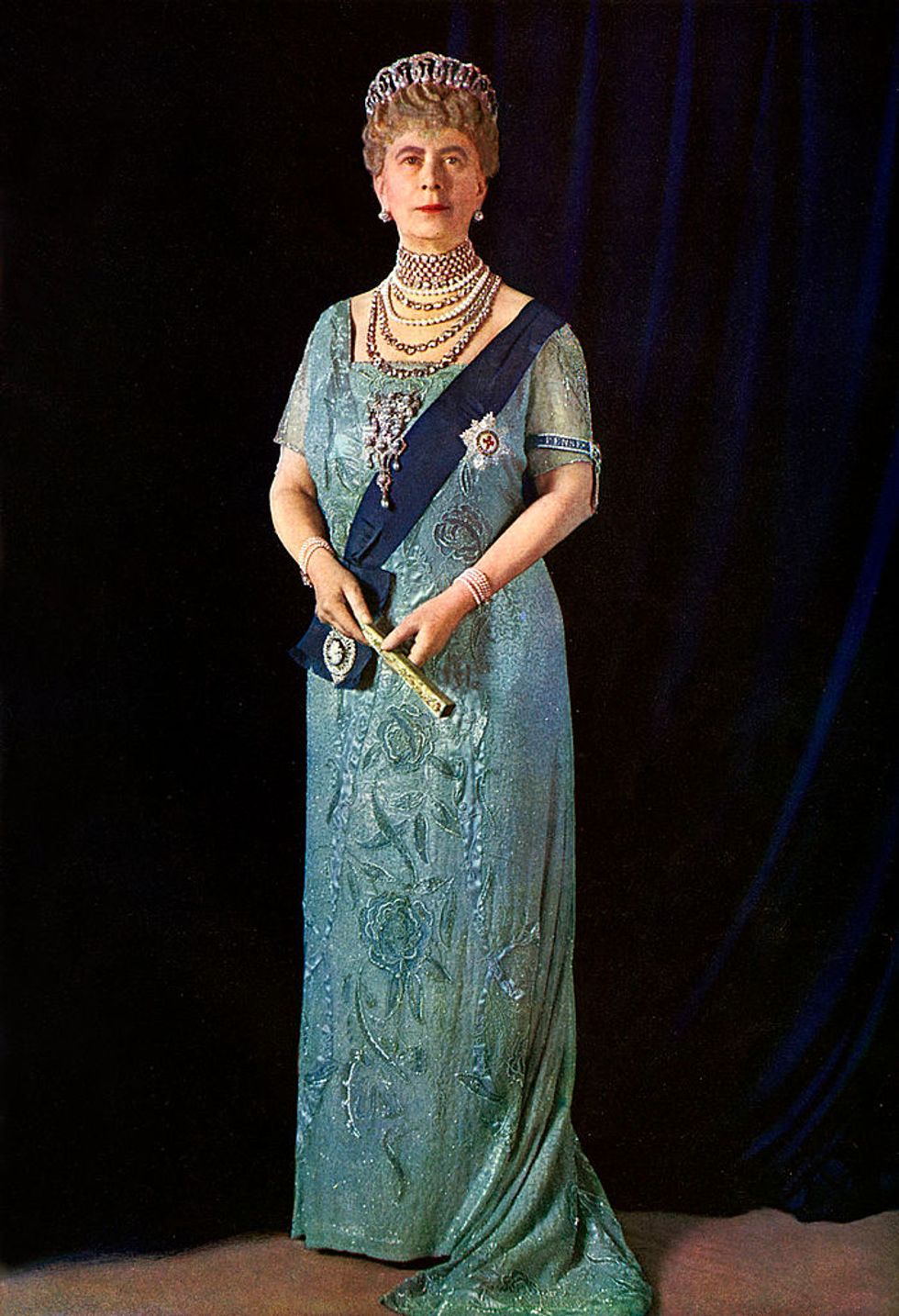 "I was struck by her reference to her WWII address, and of course a brooch which had seen bad times and good," wrote one Twitter user.
The Queen has also worn the brooch before.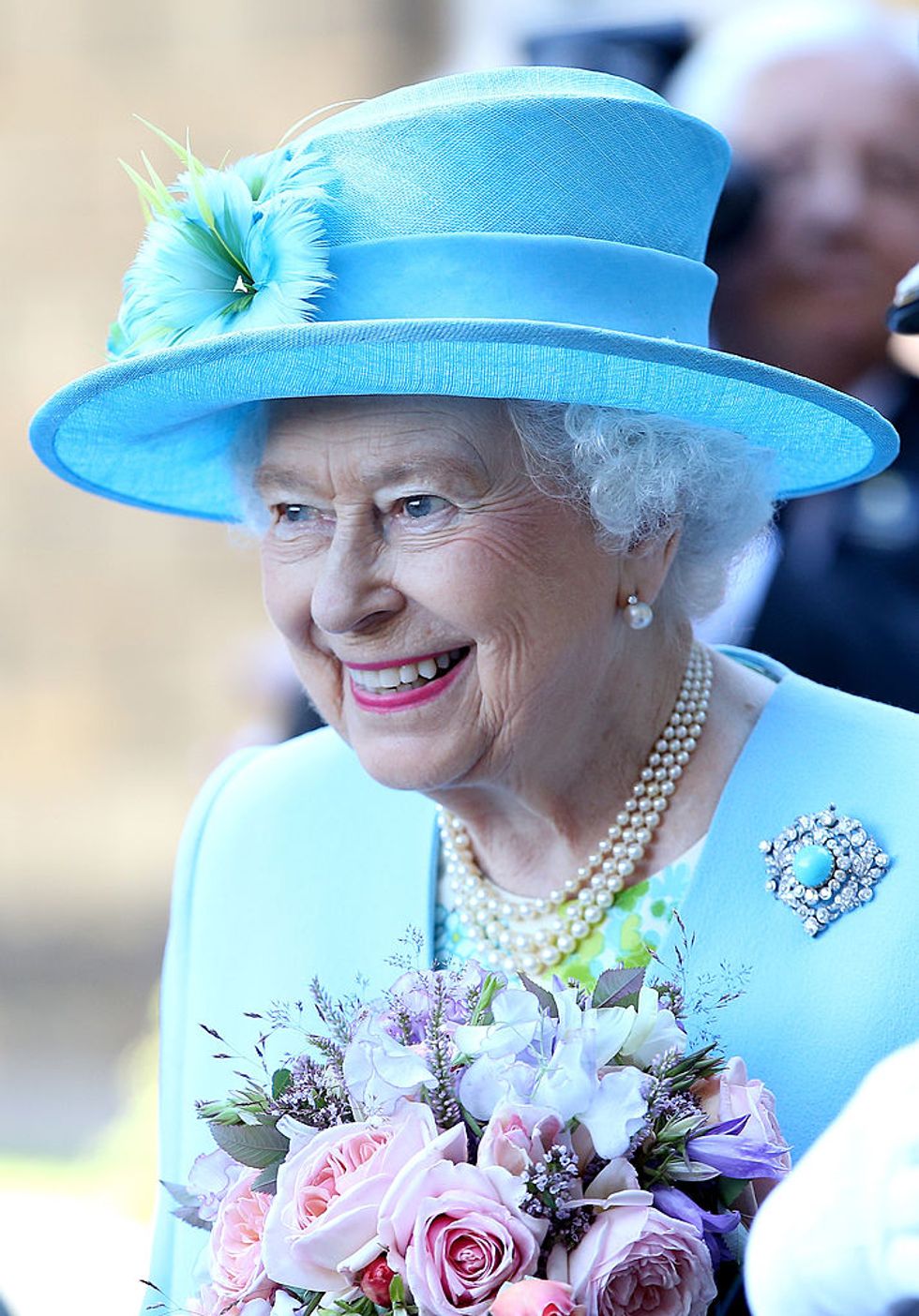 And the very material of the piece may have hidden meaning, too.
Turquoise is a protective stone believed to have healing qualities - ideal for a pandemic!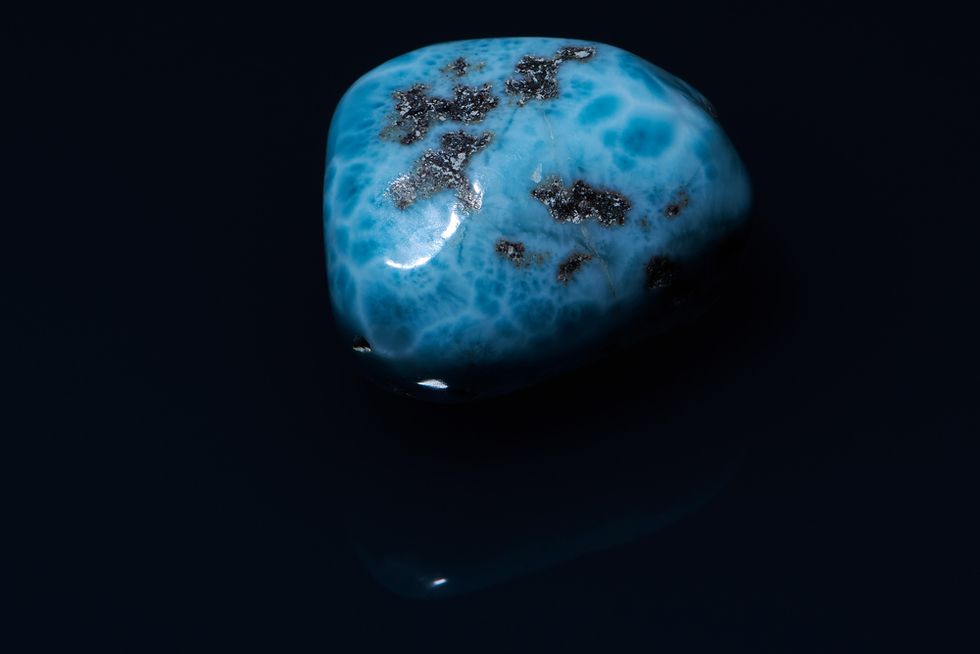 But whether her fashion choices had a secret meaning or not, her green dress did mean one thing.
She was basically wearing a green screen.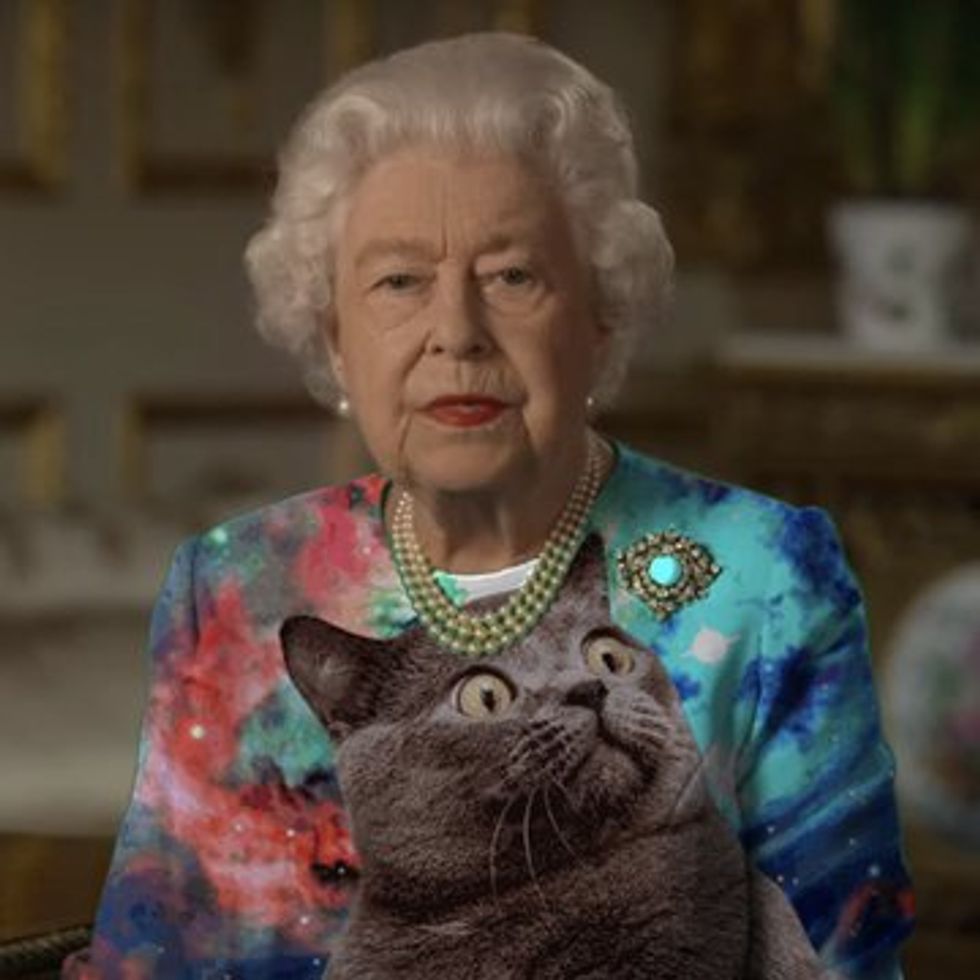 And boy, did the internet take full advantage.
Here she is as 2020's must-have accessory.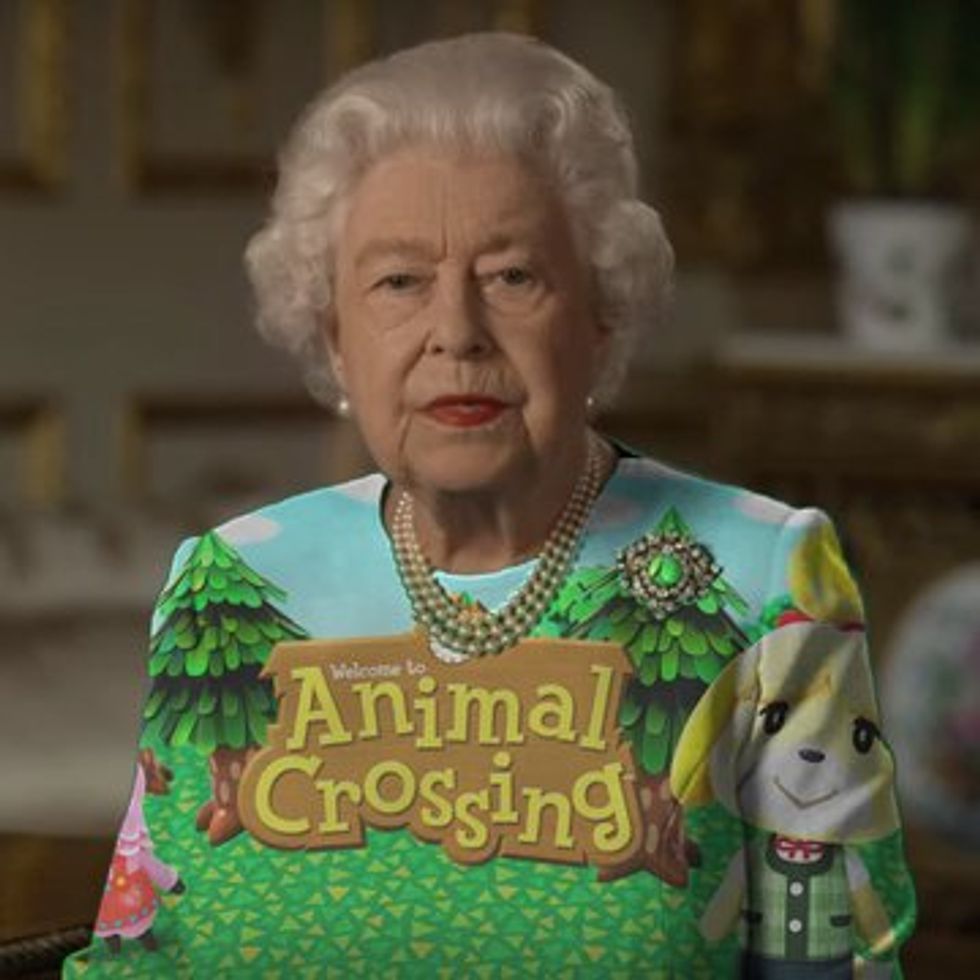 We kind of want this dress ...
Elizabeth squared.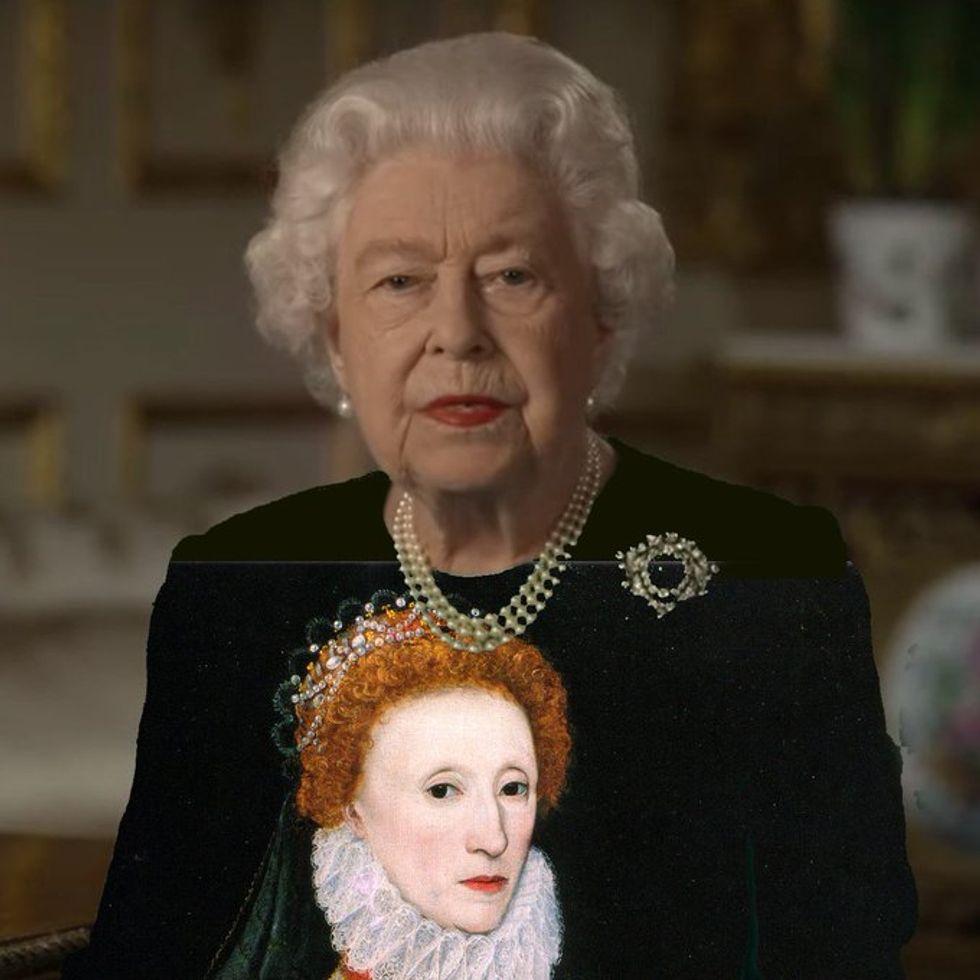 We can totally see this dress for sale in Urban Outfitters.
Topical.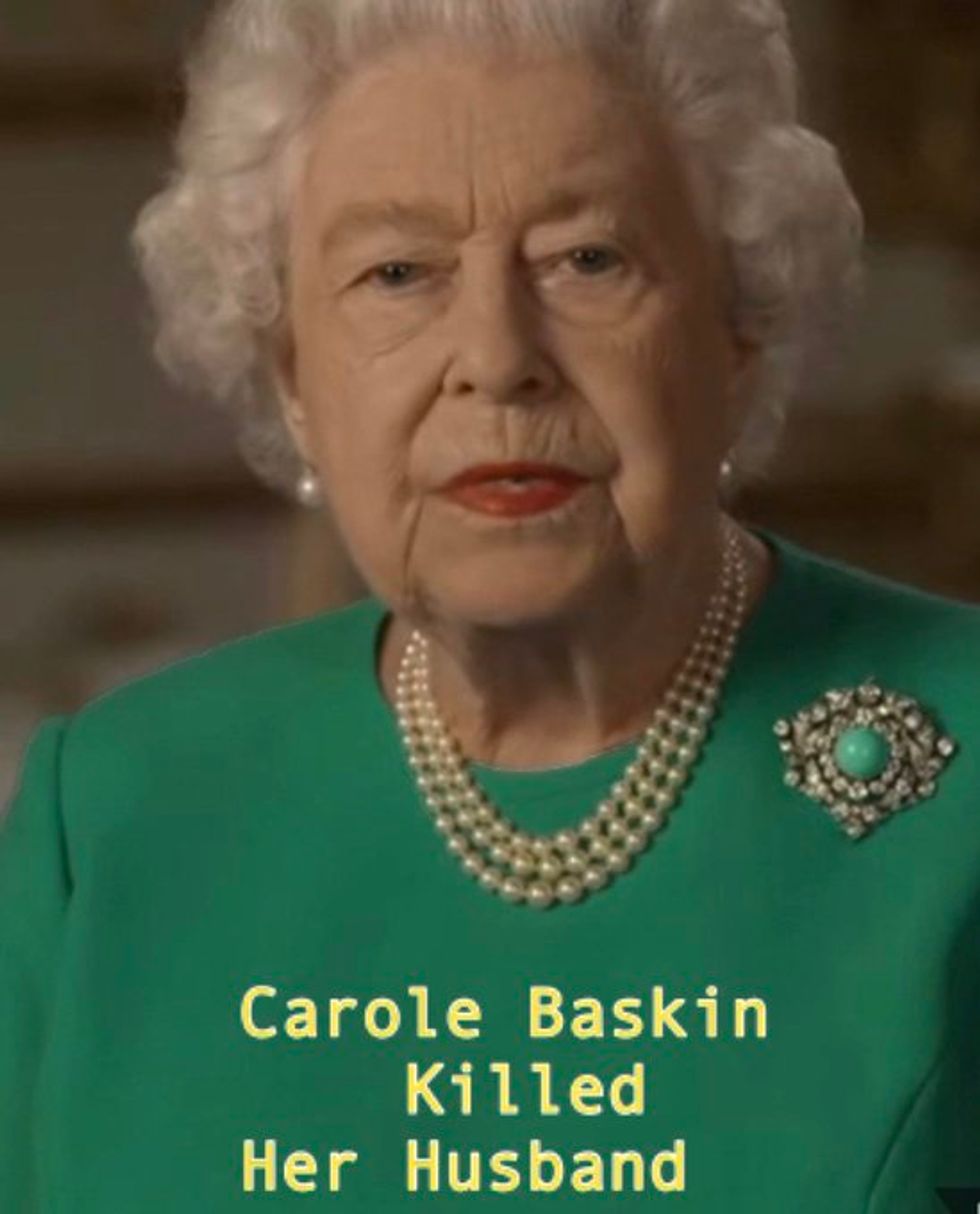 Another 
secret message expressed through her wardrobe!
A casual look.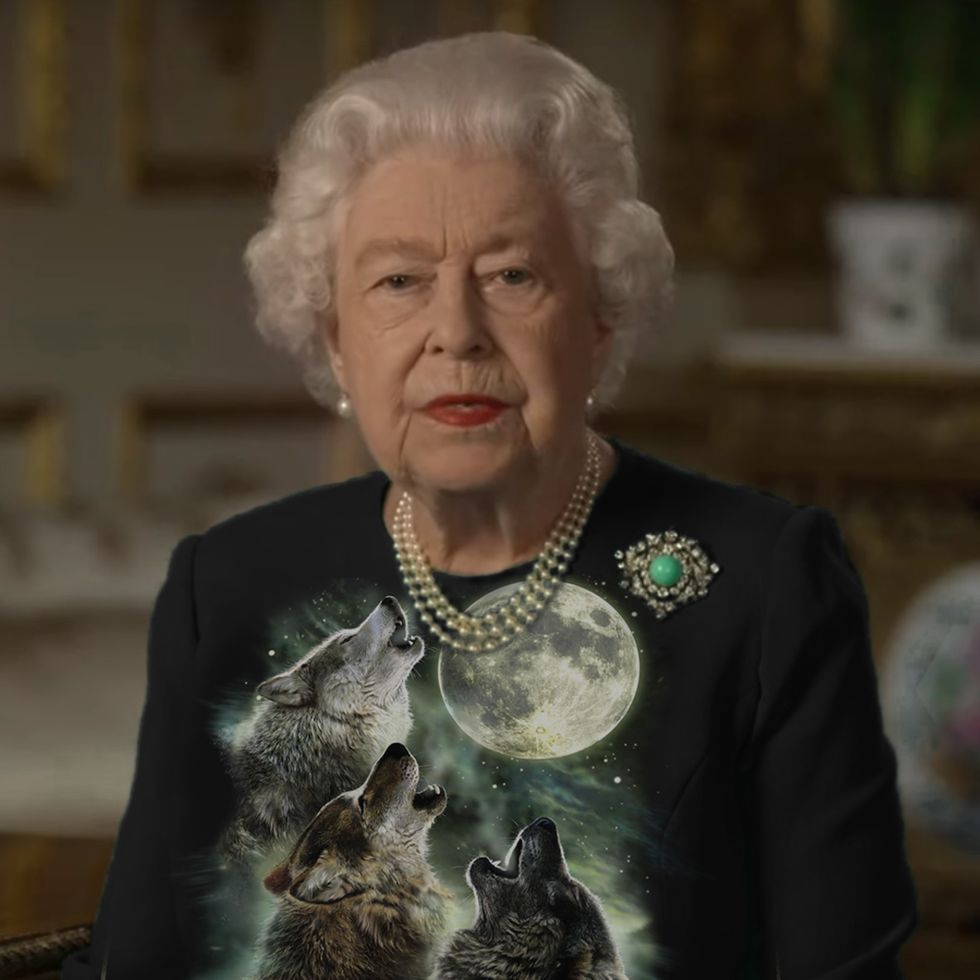 What the Queen wears when she's on lockdown.
Not a cat person?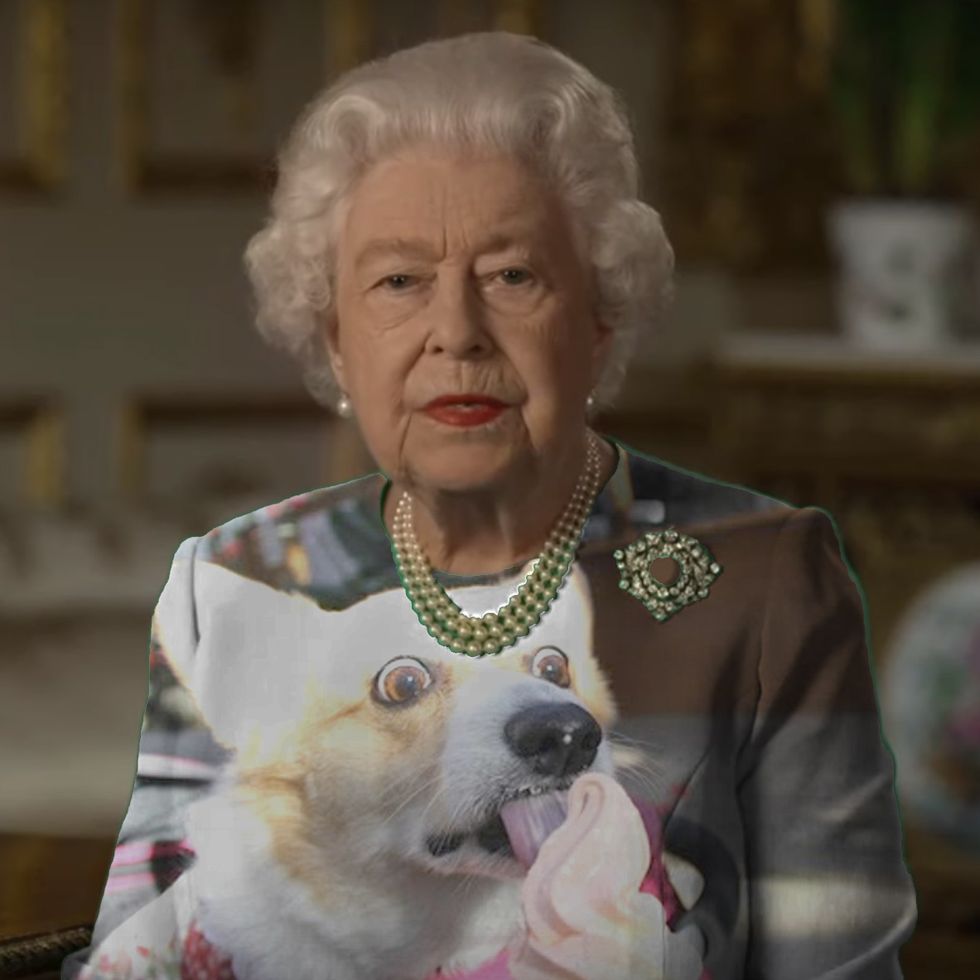 No worries - nor is the Queen. Corgis all the way!
What she really wanted to say.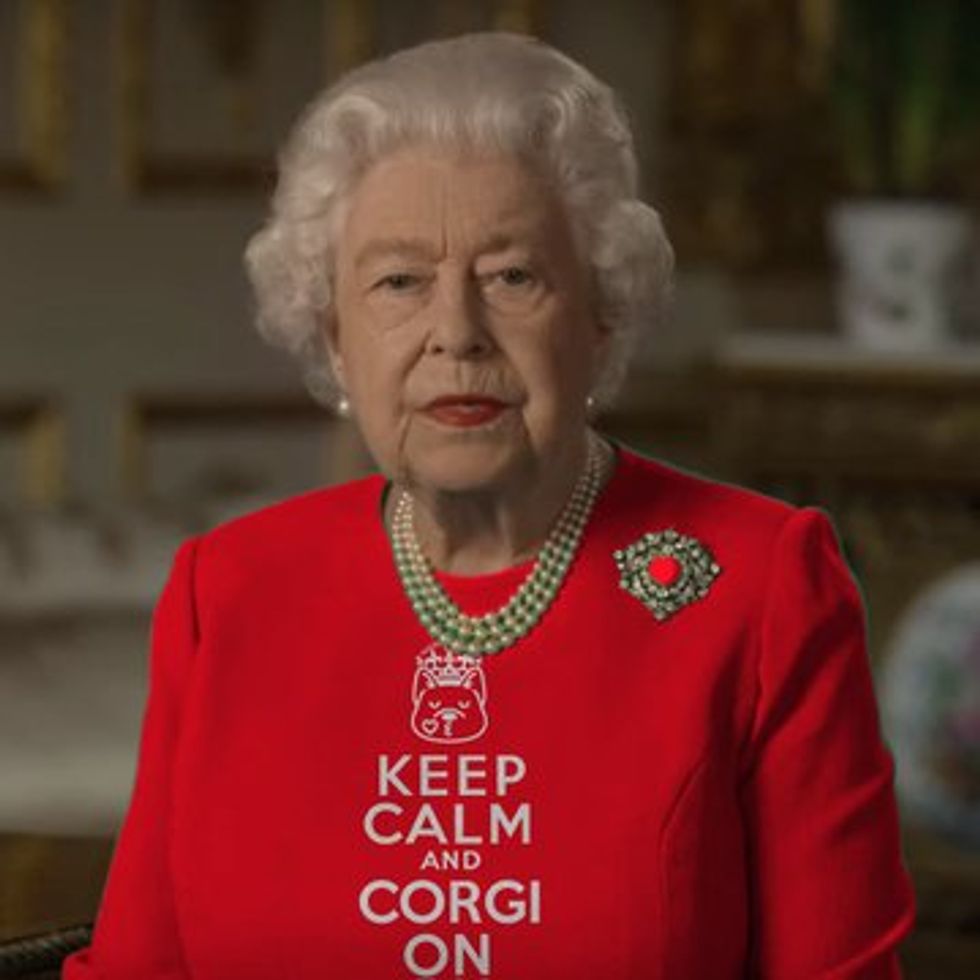 It's safe to say she gave a gift to the internet - whether she intended to or not!
But the pandemic hasn't been easy for the Queen.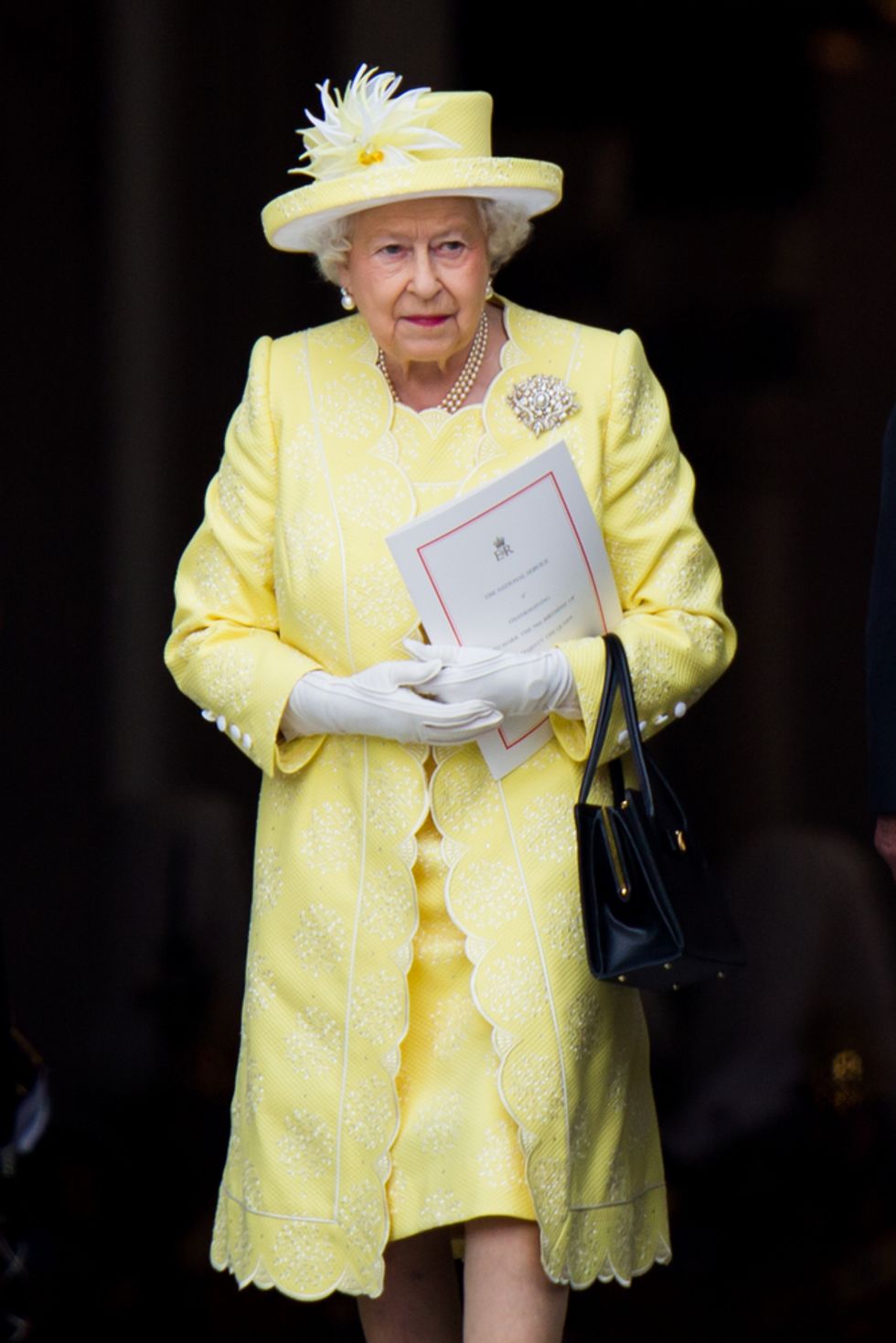 And one aspect of the changes she's had to make has been very hard on the monarch.
Over the Easter period, she could not attend any church services.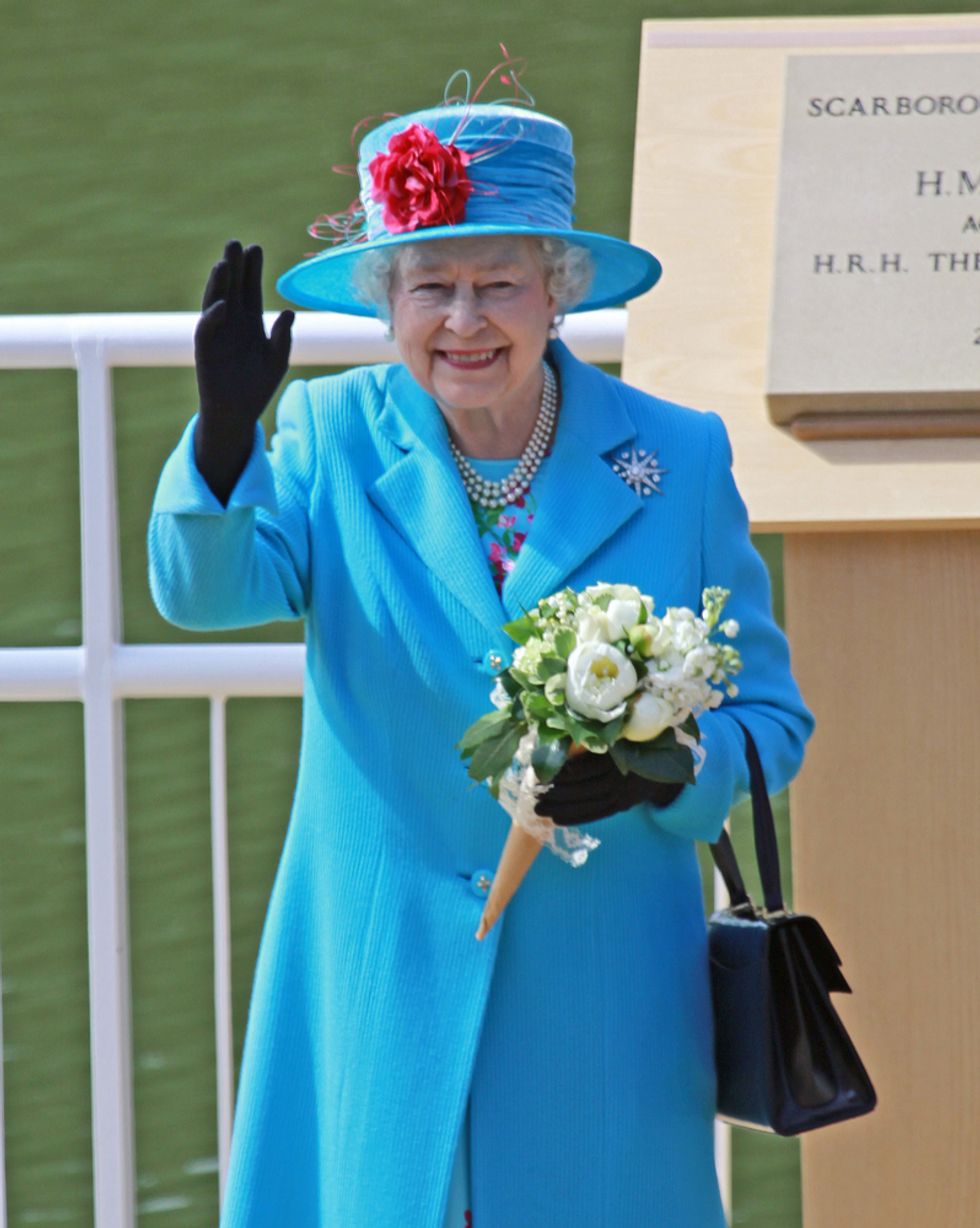 "We know that Maundy Thursday means a lot to her. In fact, the whole of Holy Week before Easter means a lot to her," explained ITV Royal Editor Chris Ship.
"And she was probably more than frustrated that she couldn't complete the duties that she would normally complete in that period of time."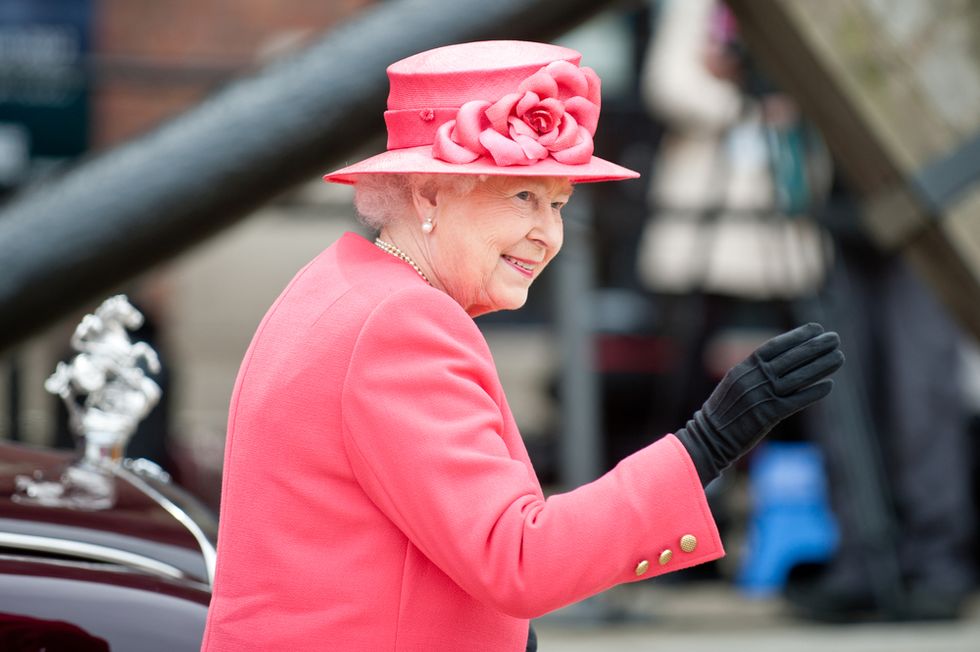 And for more of Her Majesty, scroll on for the subtle shade she threw to President Trump...