Finally, after years of investigation, R. Kelly (legal name, Robert Sylvester Kelly) has been formally charged with 10 counts of aggravated criminal sexual abuse in Cook County, Illinois, according to court records. According to the Chicago Sun-Times, his court date is set for March 8.
Famous attorney Gloria Allred announced in January that she would be representing many of R. Kelly's alleged victims.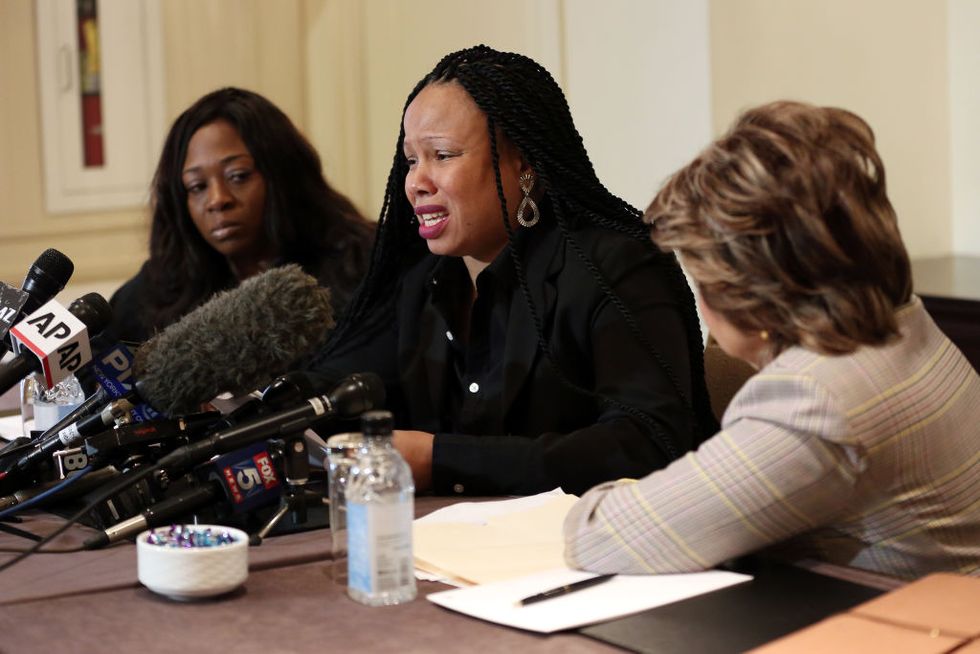 According to
USA Today
, back in January, Allred claimed she had proof of "the singer's retaliation and intimidation tactics against one accuser, Faith Rodgers." The above photo depicts Allred, client Faith Rodgers and the client's mother, Kelly Rodgers at a press conference in January. "Rodgers says she met Kelly after his concert in San Antonio, Texas, in March 2017, and he flew her to New York to attend one of his shows two months later, after which he coerced her into a sexual encounter, recording it on his iPad without her consent. 'He's like, 'Take off your clothes.' And he says it, you know, with authority in his voice ... he's demanding me to do this," she said, saying she "wasn't ready" to have sex, but submitted to his demands. "He has this type of, like, intimidation right off the bat. You know? So I was just waiting for it to be over.' After the encounter ended, Rodgers says Kelly asked her how old she was. 'You know, if you're really 16, that you can tell Daddy, right?' she recalled him saying, telling her, ''You know, you just look about 14, 15, or 16,'" reported 
USA Today
  in May of 2018.
This isn't R. Kelly's first foray into legal trouble.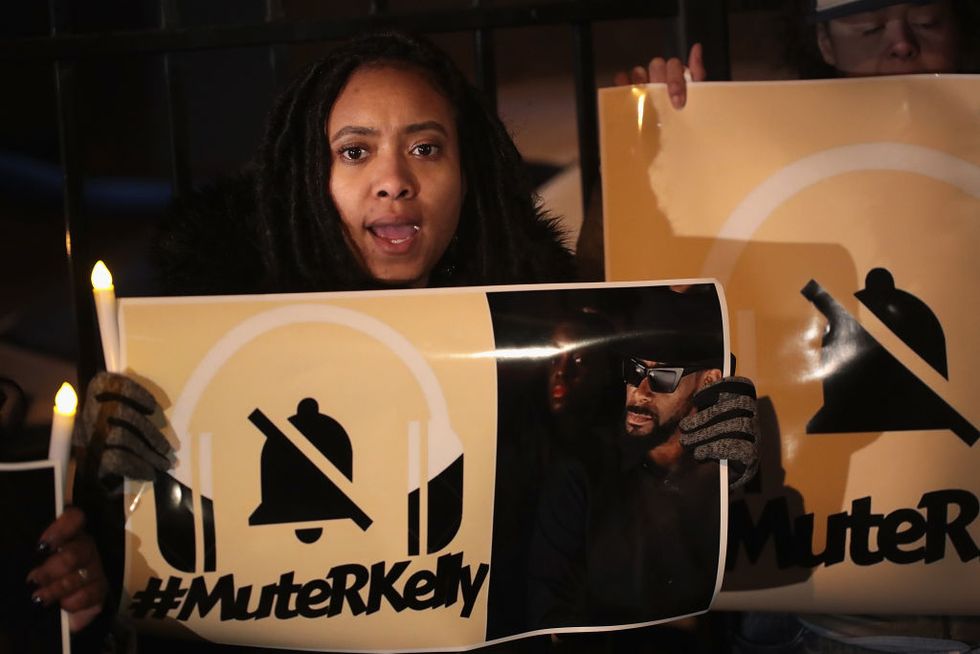 In 1994, a 27-year-old R. Kelly and a then 15-year-old Aaliyah were married in an illegal ceremony in Cook County, Illinois. Later, it was revealed that R. Kelly's tour manager, Demetrius Smith obtained false documents that claimed Aaliyah was 18 so the pair could wed. The couple met when Aaliyah was only 12 years old and Kelly was 24. Then, in 2002, the now-infamous video of Kelly urinating on an underage girl surfaced. While he claimed he was not the man in the video, he was later indicted on 21 counts of child pornography.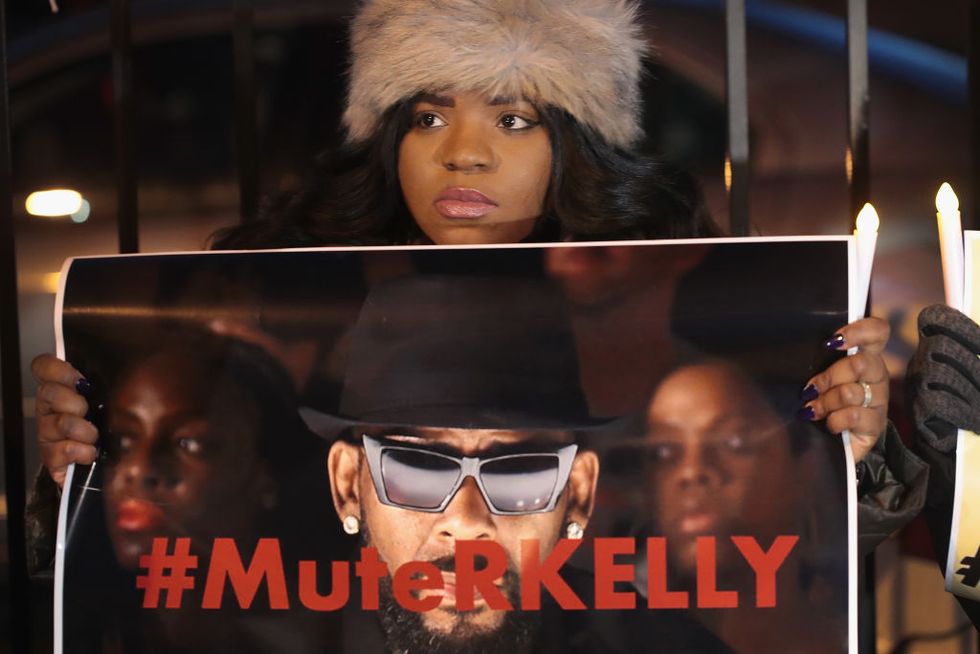 The real trouble started in 2017 when
BuzzFeed News
broke the story of R. Kelly's alleged sex cult. According to
BuzzFeed's
report, the following women were being held inside a home owned and operated by R. Kelly in Duluth, Georgia: "A 31-year-old 'den mother' who 'trained' newcomers on how Kelly liked to be pleasured sexually. She had been best friends since high school with the girl in the videotape for which Kelly was tried in 2008. She recently parted ways with Kelly, these sources say." "A 25-year-old woman who also has been part of Kelly's scene for seven years." "A recent arrival, a 19-year-old model who has been photographed in public with Kelly and named on music gossip websites — a rarity among the women in his circle." "An Atlanta songwriter who began her relationship with Kelly around 2009, when she was 19. (She is now 26.)" "And an 18-year-old singer from Polk County, Florida. Mack said the Florida singer is Kelly's 'favorite — his number-one girl.'"
In January, another woman, Asante McGee, came forward to tell the tragic story of her experiences with the singer.
In an essay written for the
BBC
, titled "R. Kelly insisted I have a sex trainer," McGee writes:
There was a moment during a text exchange in 2014 when I think I should have known things weren't what they seemed. It was really early on in our relationship and I texted him, addressing him as Rob and he said: "No, can you just call me Daddy." There was no discussion - he just told me his demand. When I look back at that moment, reading the text message in my car, I should have questioned it. I should have seen his behavior in that moment as a red flag.
She goes on to explain that while their relationship started normally, things quickly spiraled out of her control. McGee claims she was kept in a house with a host of other women, including a woman who trained the younger girls how to sexually please Kelly. She explains that the singer controlled every aspect of the women's lives, only allowing them to eat when he ate, and forcing them to dress in modest tracksuits, even in 100-degree heat. McGee was one of the women who came forward in the investigative documentary about Kelly,
Surviving R. Kelly.
For more updates on this developing story stay tuned.