In a society where things like selfies and filters exist, it's easy to be confident.
But, back in the day, there were no cameras. Only paint. So, in order to get yourself recognized, you'd have to pay an artist to paint you in the best light. There's one common feature that every artist seemed to keep constant though. And that's that same smoldering expression that we all seem to have adopted.
Maybe that will always be the look? Who knows?
However, you know what they say? Everyone always looks better with a smile on their face! Check out these famous portraits that have been edited with the coveted Faceapp so that they all have a cheeky grin. Keep scrolling to see the hilarious outcome of this well-needed make-over...
30. "Van Gogh" by Van Gogh.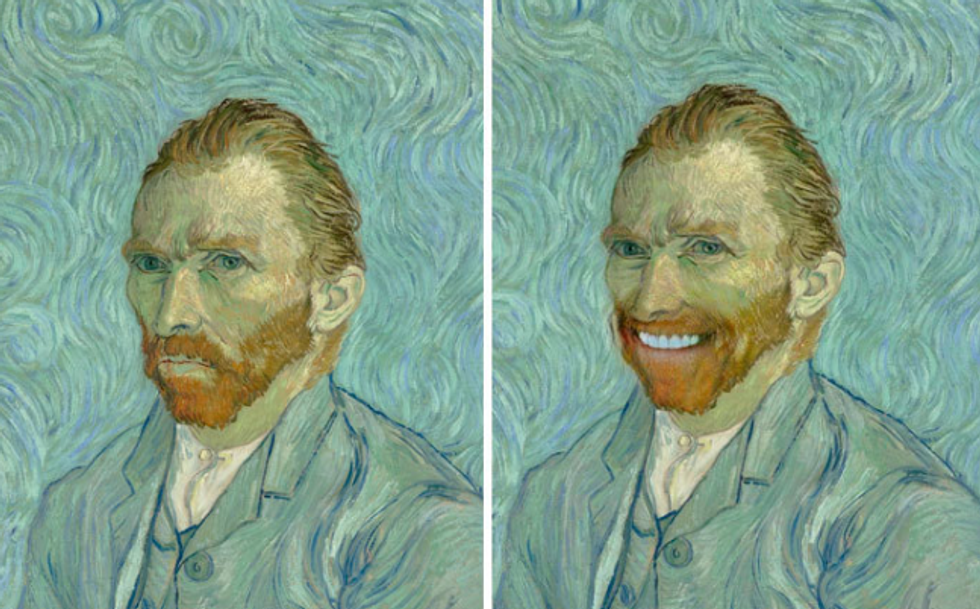 I wonder what teeth-whitening product Vincent uses?
29. "Chandos Portrait" by John Taylor.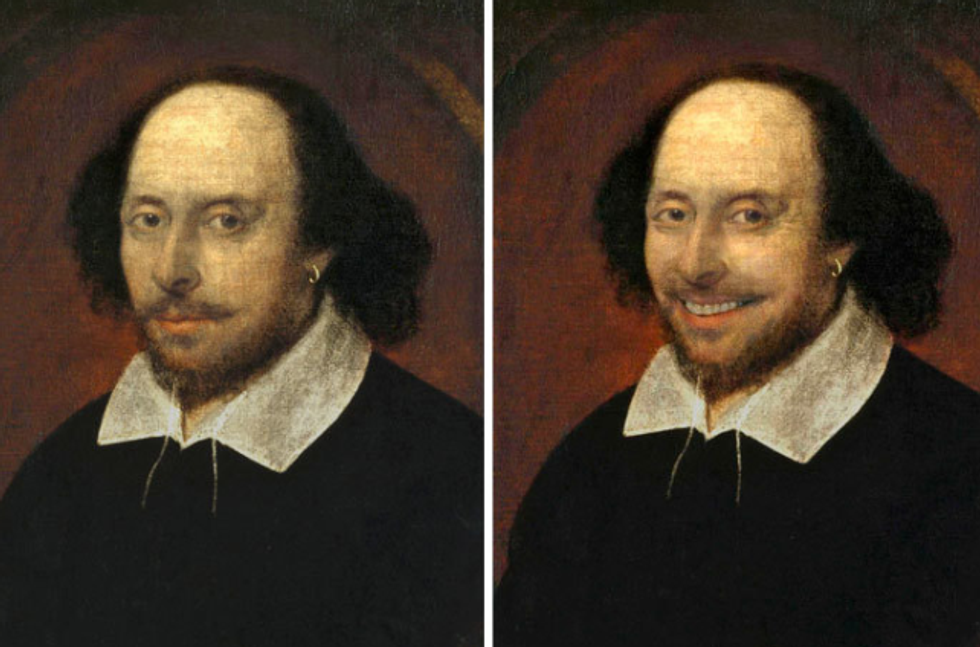 Shakespear's better off not smiling, to be honest... Loving that hoop earring though!
28. "The Artist In His Museum" by Charles Willson Peale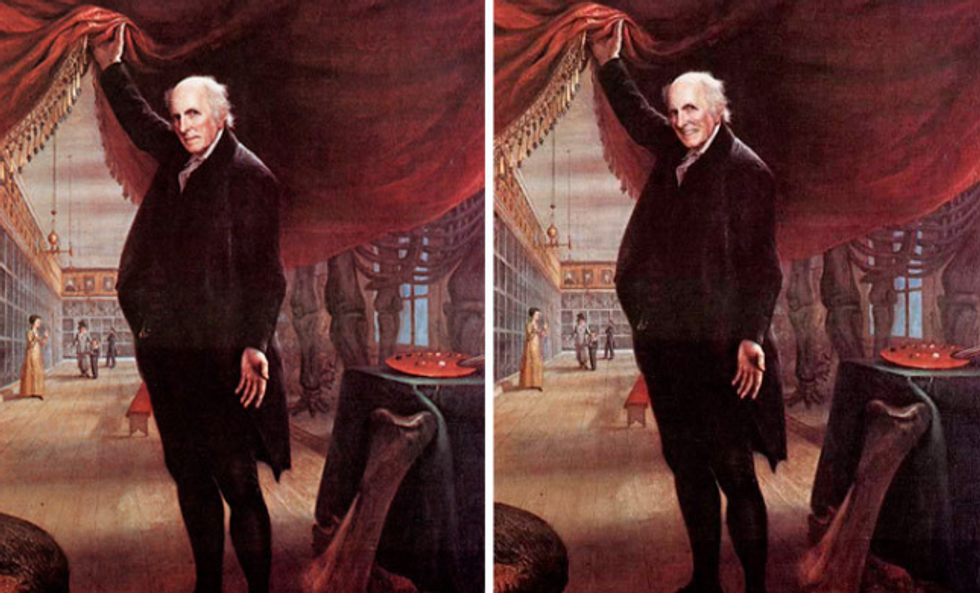 This is the look you give when you get caught peeping... How awkward.
27. "Portrait Of Innocent X" by Diego Velázquez.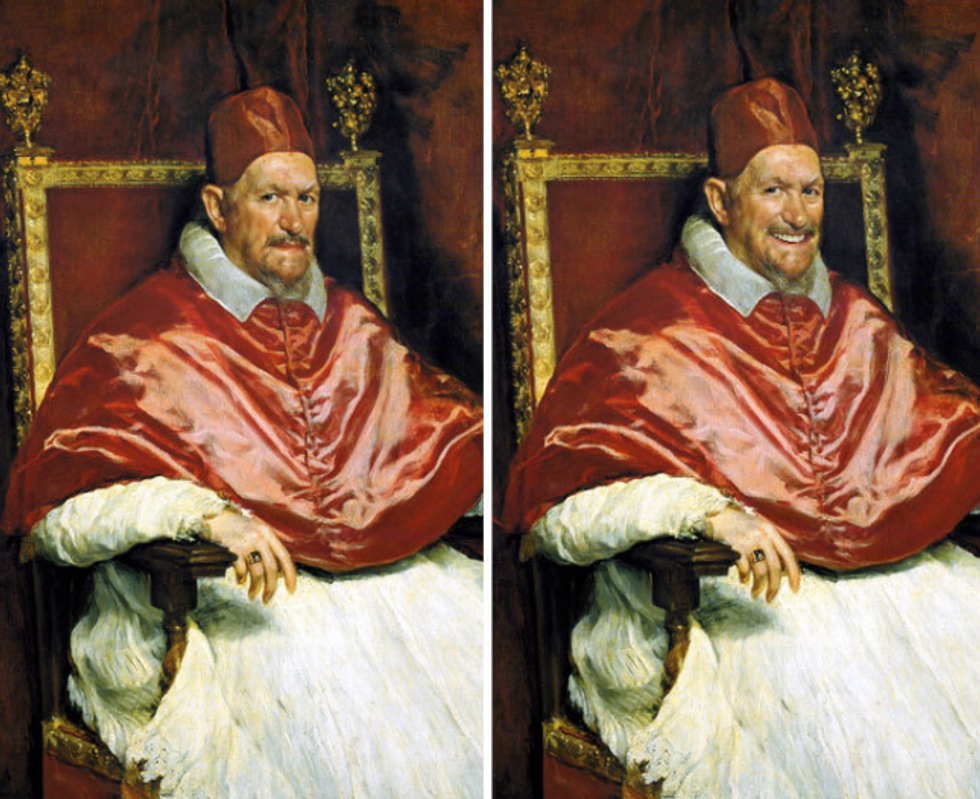 When you find out you've won the lottery mid-way through having your portrait done.
26. "Berthe Morisot" by Edouard Manet.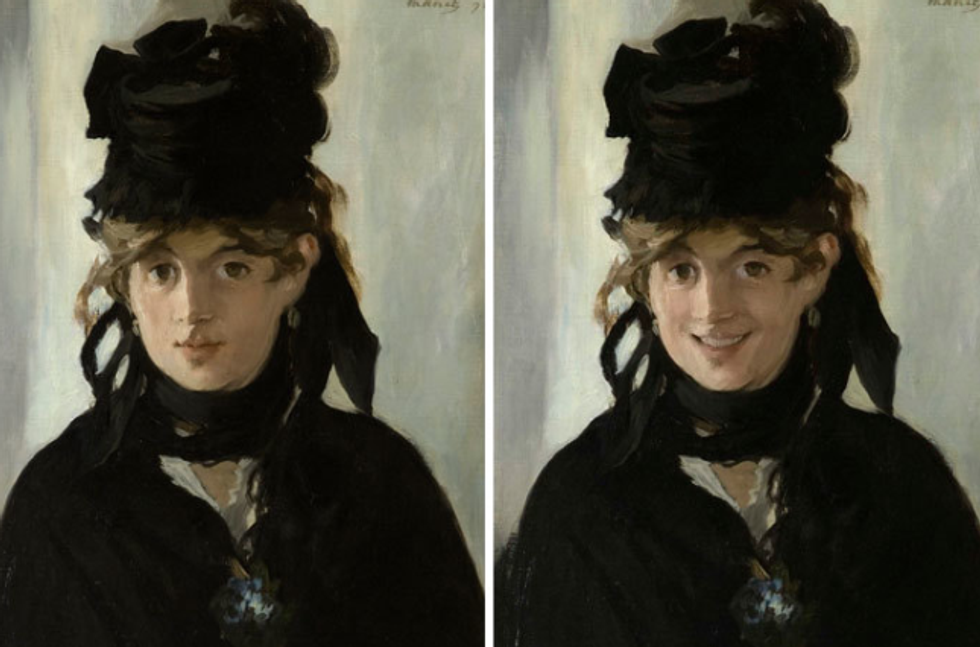 Manet would have won some extra brownie points if he painted on a smile!
25. "Portrait Of Edgar Allan Poe" by W.S. Hartshorn.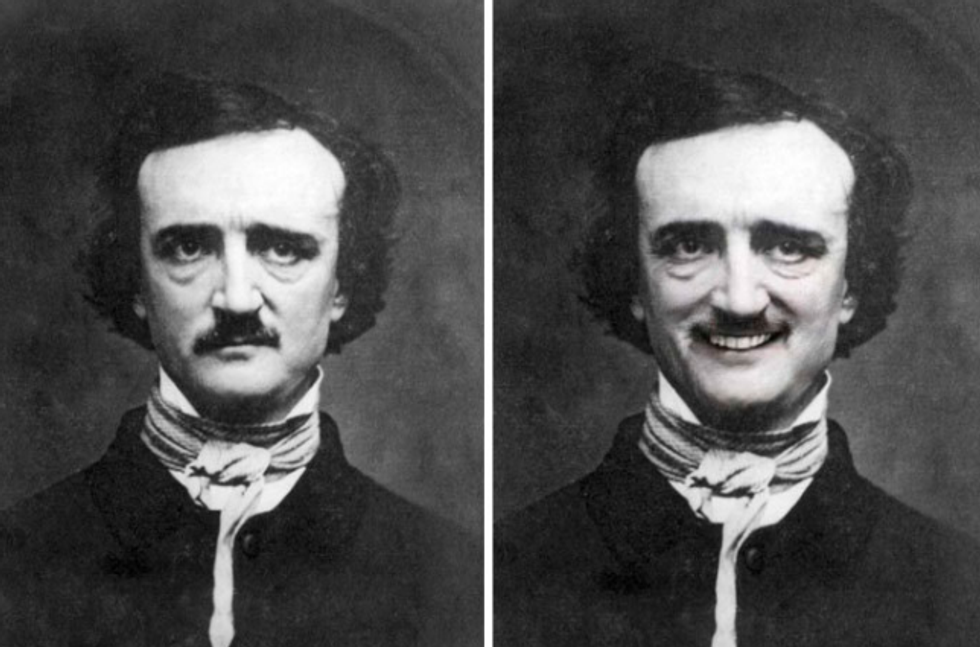 Moving away from poetry to write comedy... Bold move, Edgar.
24. "Judith At The Banquet Of Holofernes" by Rembrandt.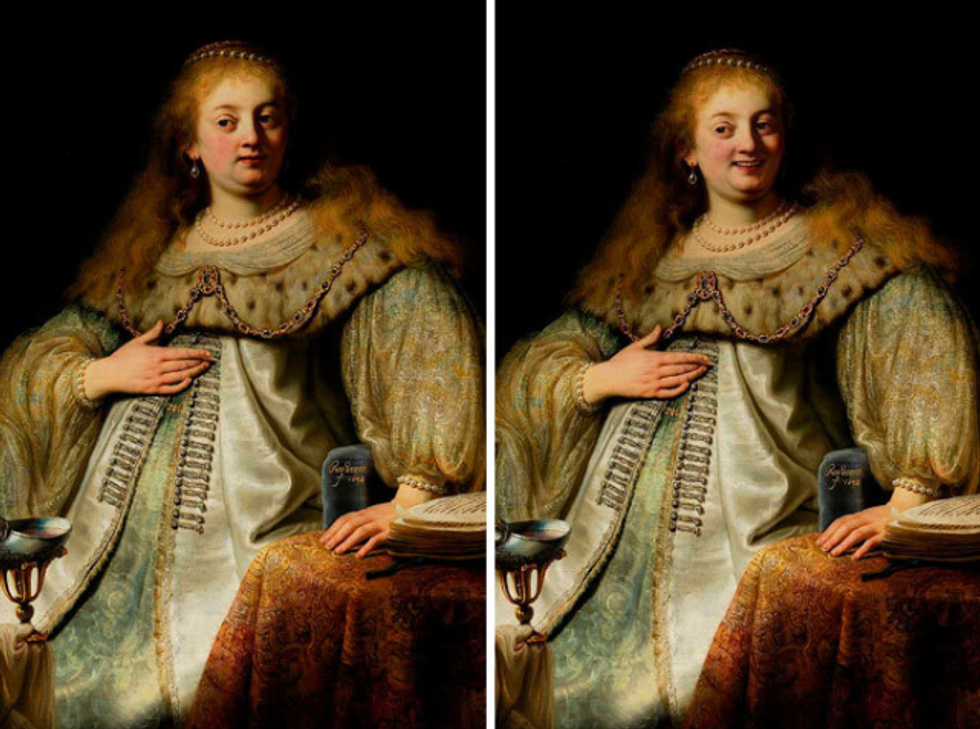 A classic piece. Now an iconic piece.
23. "Supper At Emmaus" by Caravaggio.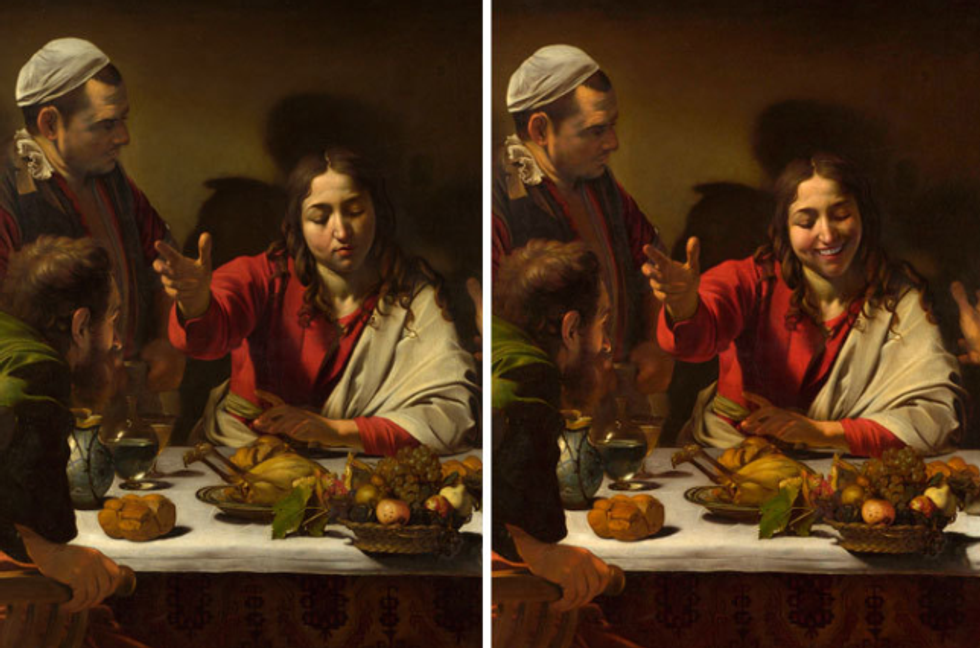 When you're trying to tell a story but you've had a little too much to drink...
22. "Mona Lisa" by Leonardo Da Vinci.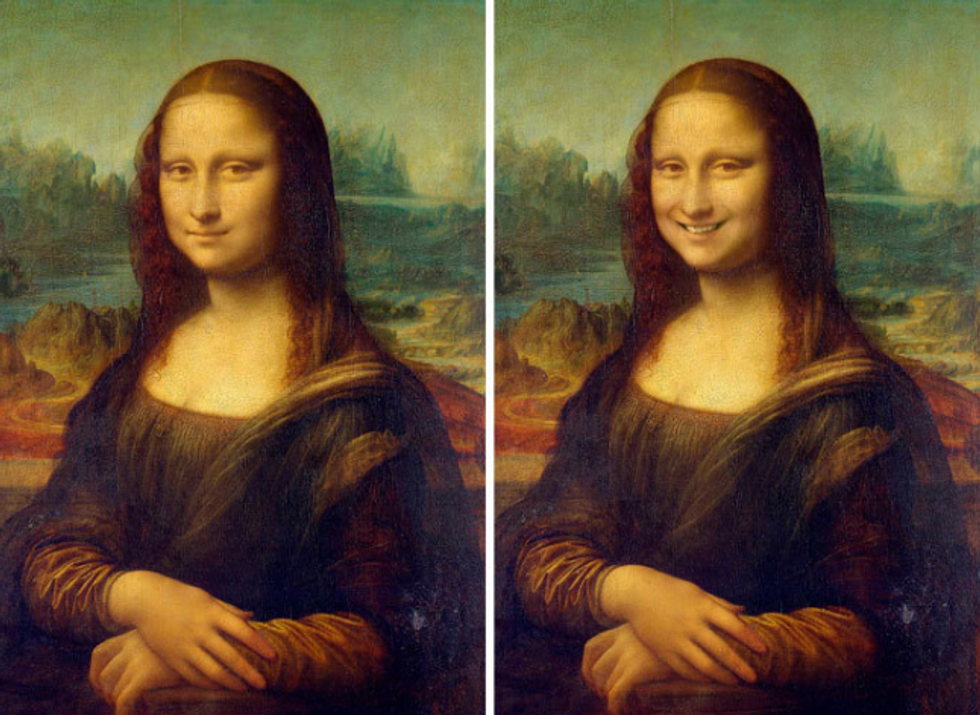 Everyone always talks about Mona's smile and how gloomy it looks. Maybe we need to replace the original with
this
version.
21. Anne Boleyn.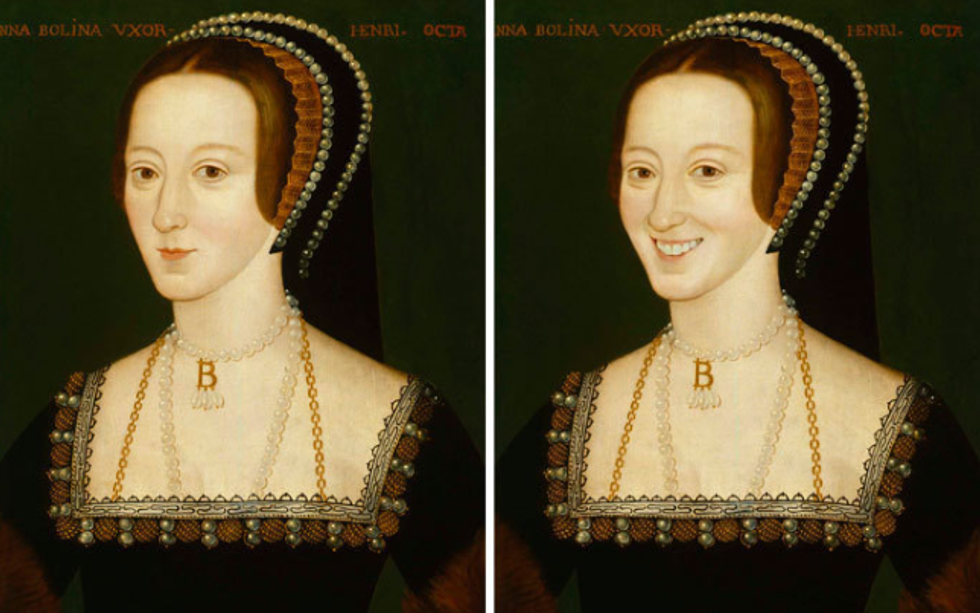 The look you give to the artist when you've just stolen your friend's husband.
20. "Self-Portrait With Thorn Necklace And Hummingbird" by Frida Kahlo.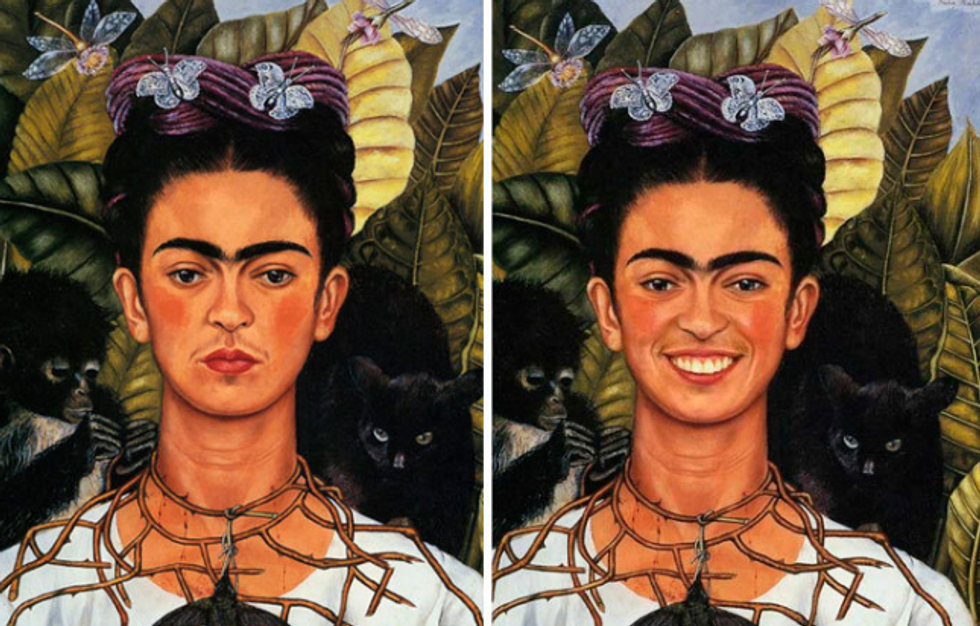 This looks
highly
accurate.
19. "Portrait Of Fritza Riedler" by Gustav Klimt.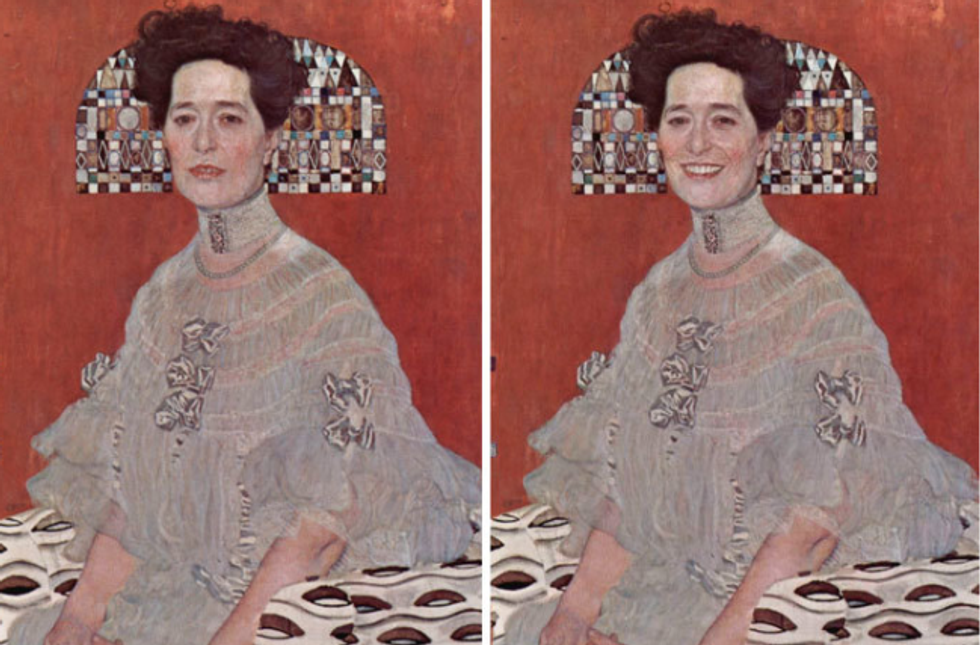 She genuinely looks so much friendlier with a smile!
18. "The Lady of Shalott" by John William Waterhouse.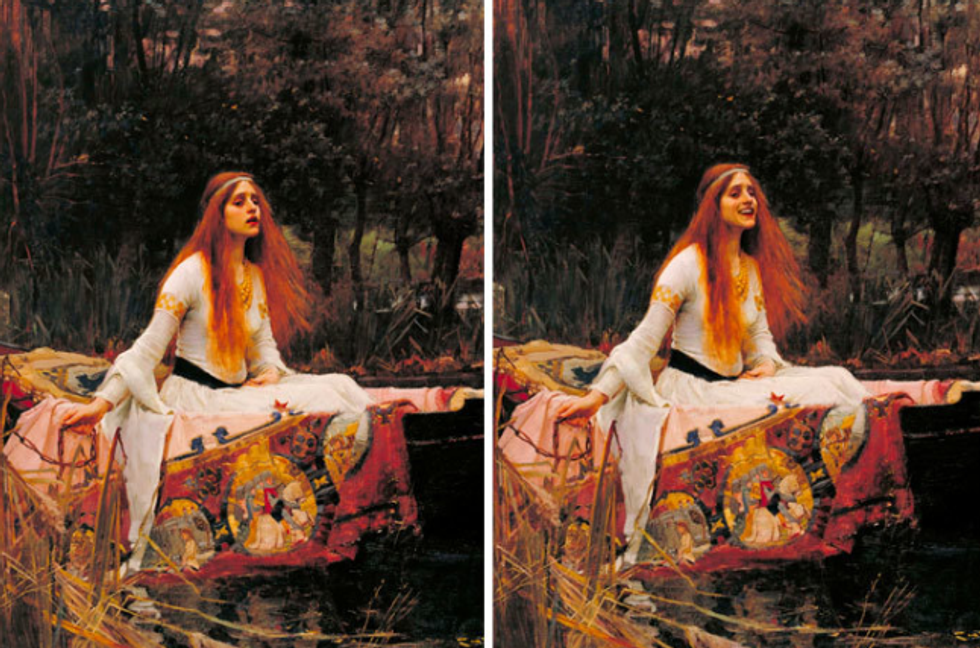 In this day and age, the Lady of Shalott would definitely be one of those Instagram influencers. No doubt about it.
17. "Bearded Man With A Beret" by Jan Lievens.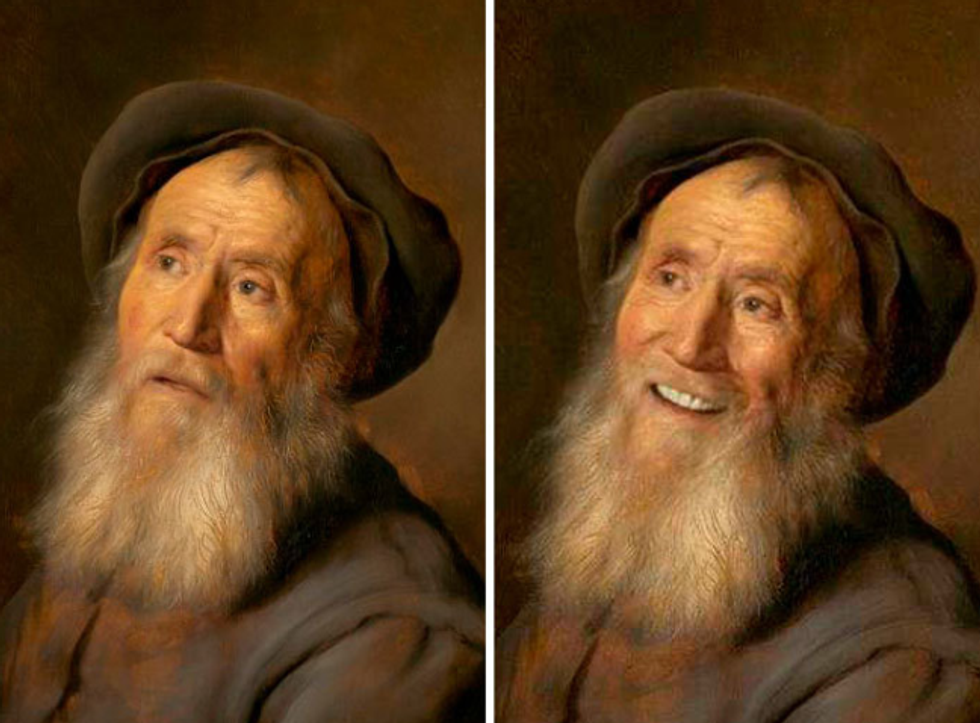 Do you see how a smile can change
everything
? Exhibit A!
16. "Alexander Von Humboldt" by Friedrich Georg Weitsch.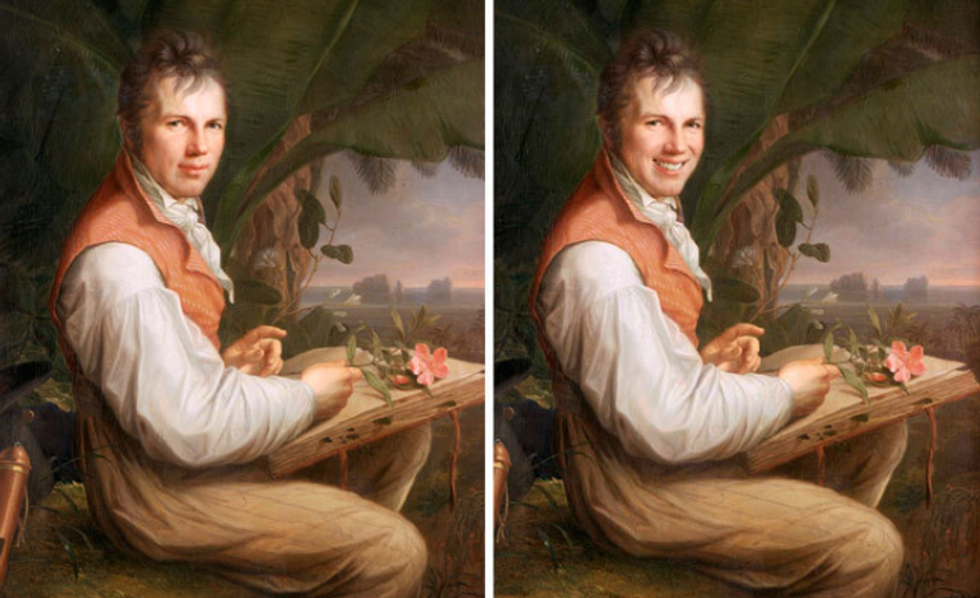 You would not want someone at a bar turning to you and giving you this look. Am I right, ladies?
15. "The Desperate Man" by Gustave Courbet.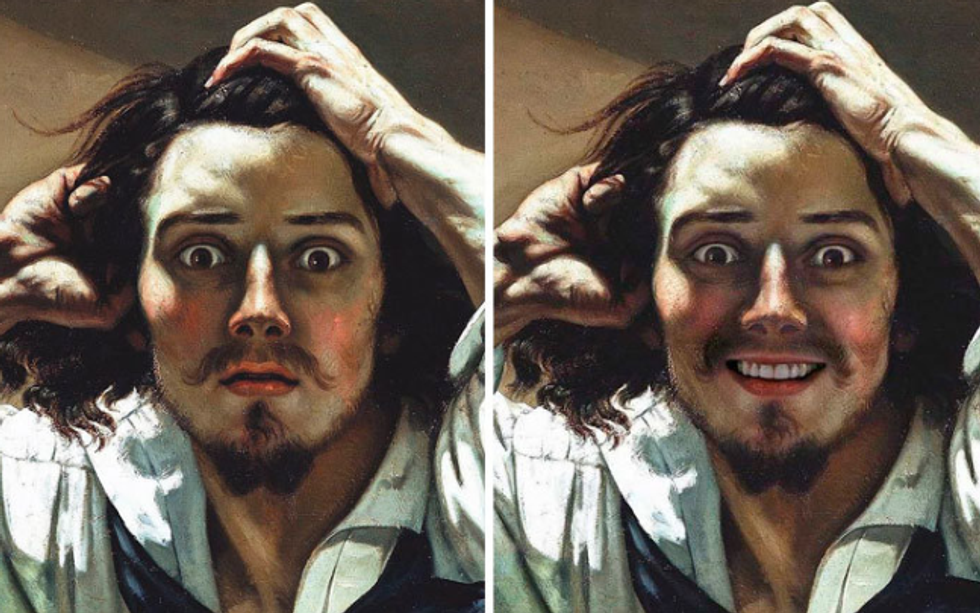 Johnny Depp, is that you? Yikes.
14. "Portrait Of Adele Bloch-Bauer I" by Gustav Klimt.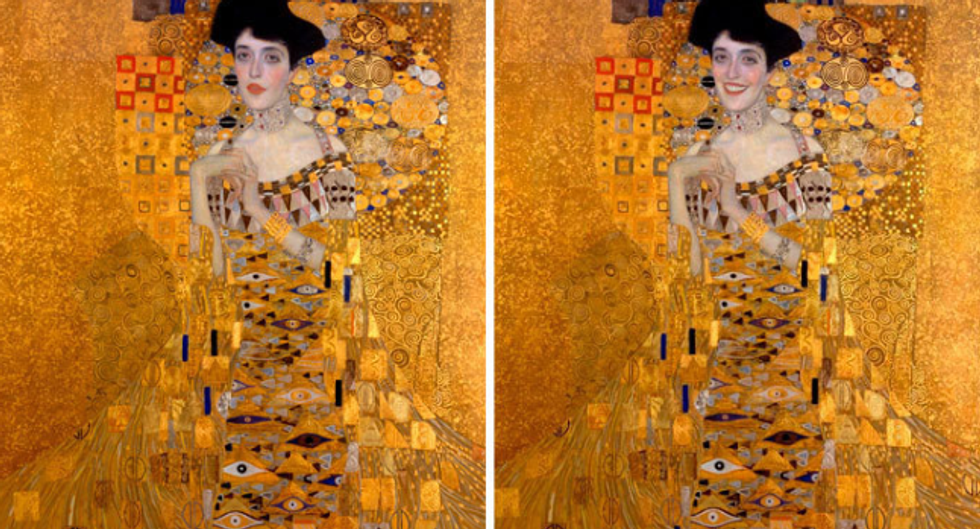 Another stunning piece. Another stunning smile.
13. "Man With A Glove" by Titian.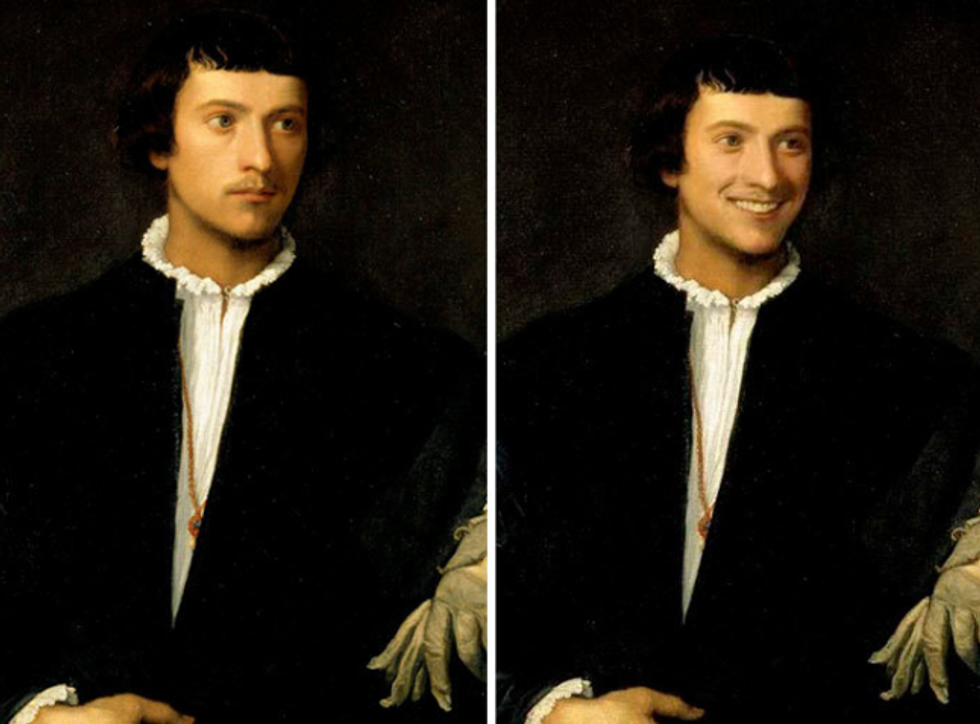 When you're trying to be serious for a picture but your squad is making you laugh too much.
12. "Lady With An Ermine" by Leonardo Da Vinci.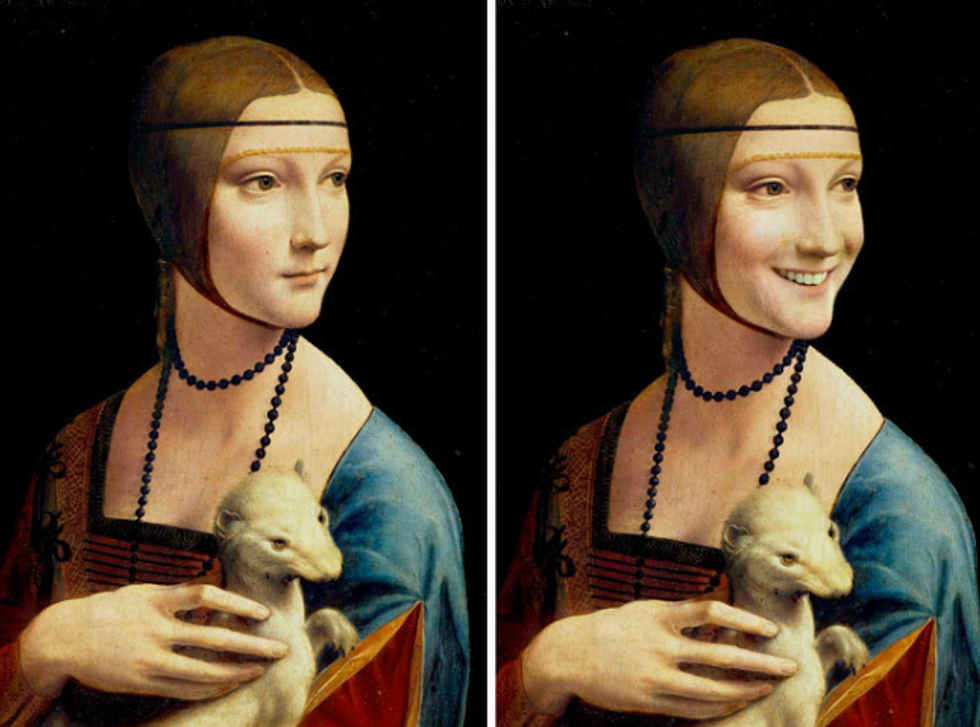 Imagine they put a smile on the stoat too? I would have died laughing!
11. "Ludwig Van Beethoven" By Joseph Karl Stieler.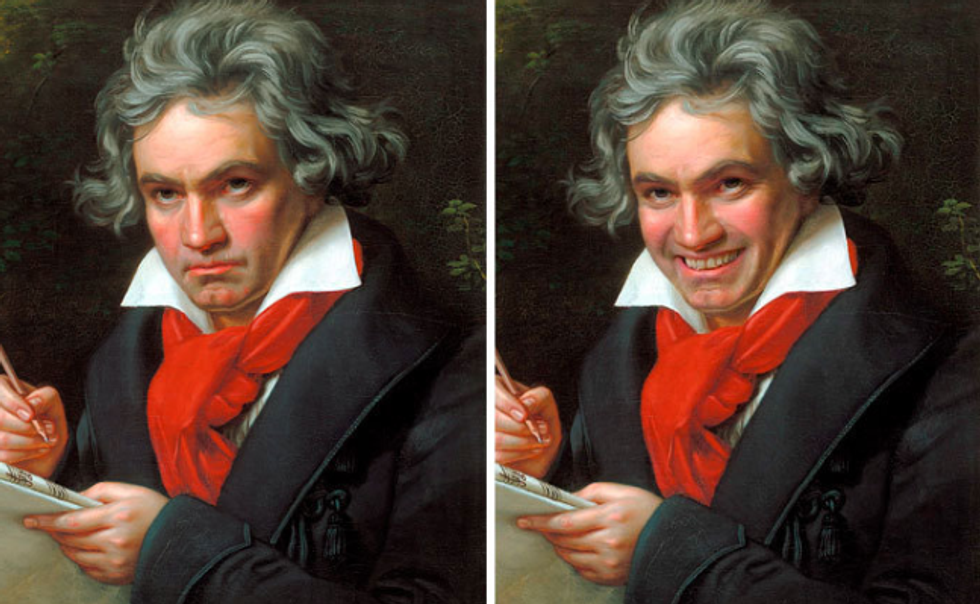 I can almost hear the artist shout: "Give us your best thinking face... No, no, that's your awkward face. Oh God."
10. Jesus.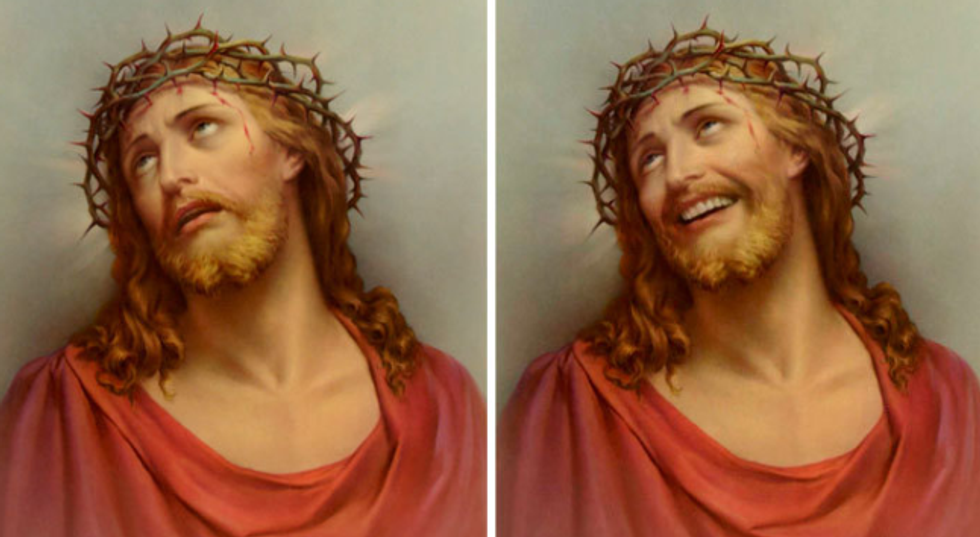 Um... Jesus was being tortured... And I'm sure he wasn't smiling. But okay. We'll accept it as an artistic concept.
9. "Thomas Jefferson" by Rembrandt Peale.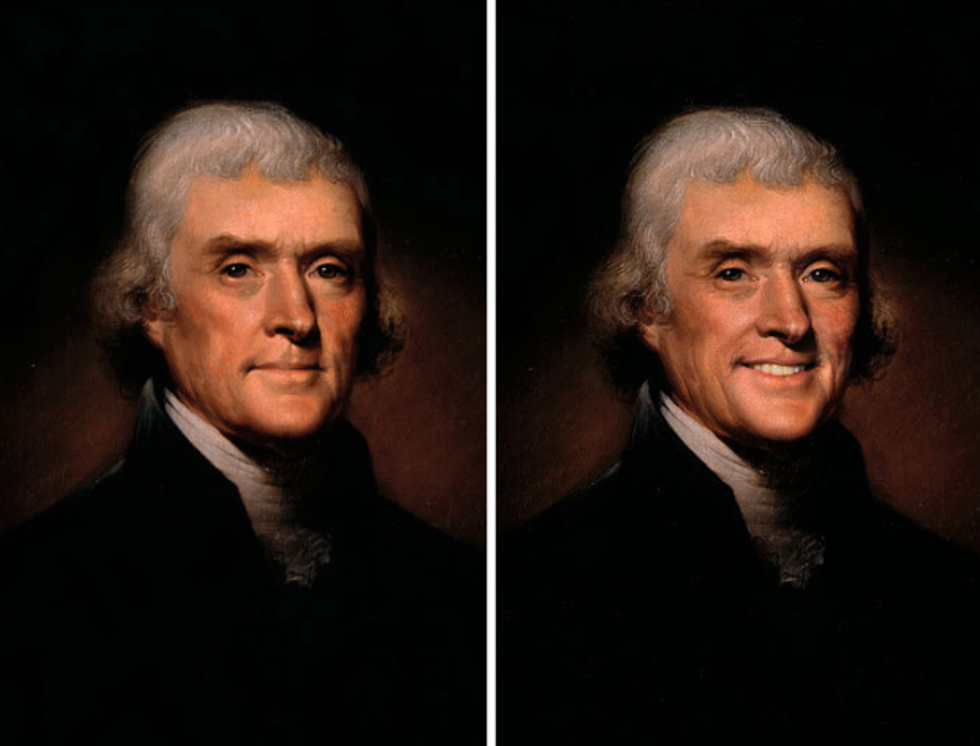 Our Founding Father should have smiled more often.
8. "Marie Antoinette" by Joseph Ducreux.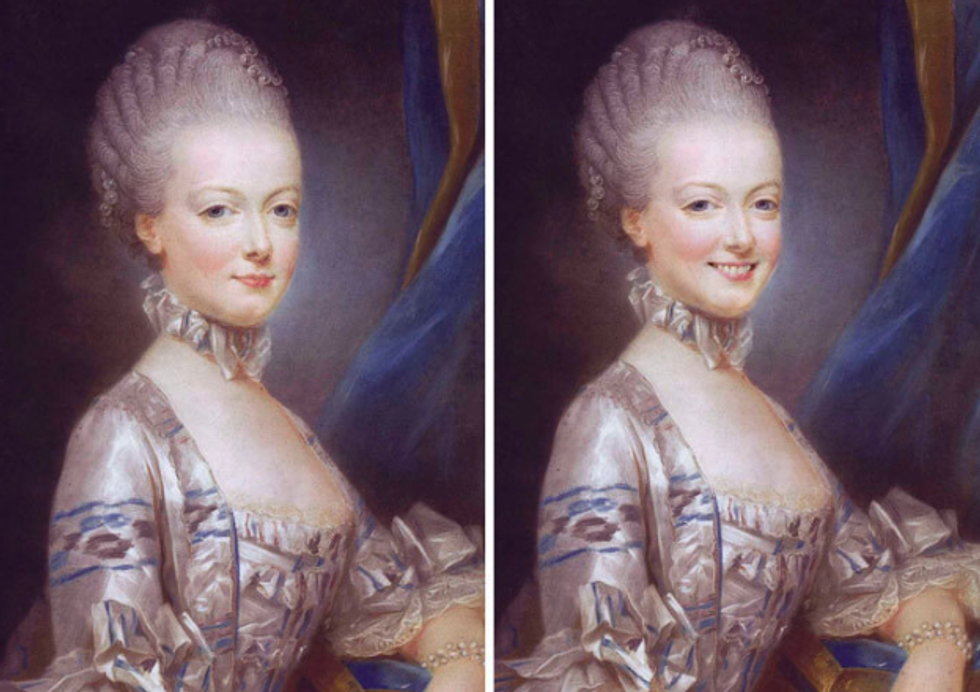 Another iconic piece. Her smile is extremely cute if I do say so myself!
7. "Lady In Blue" by Thomas Gainsborough.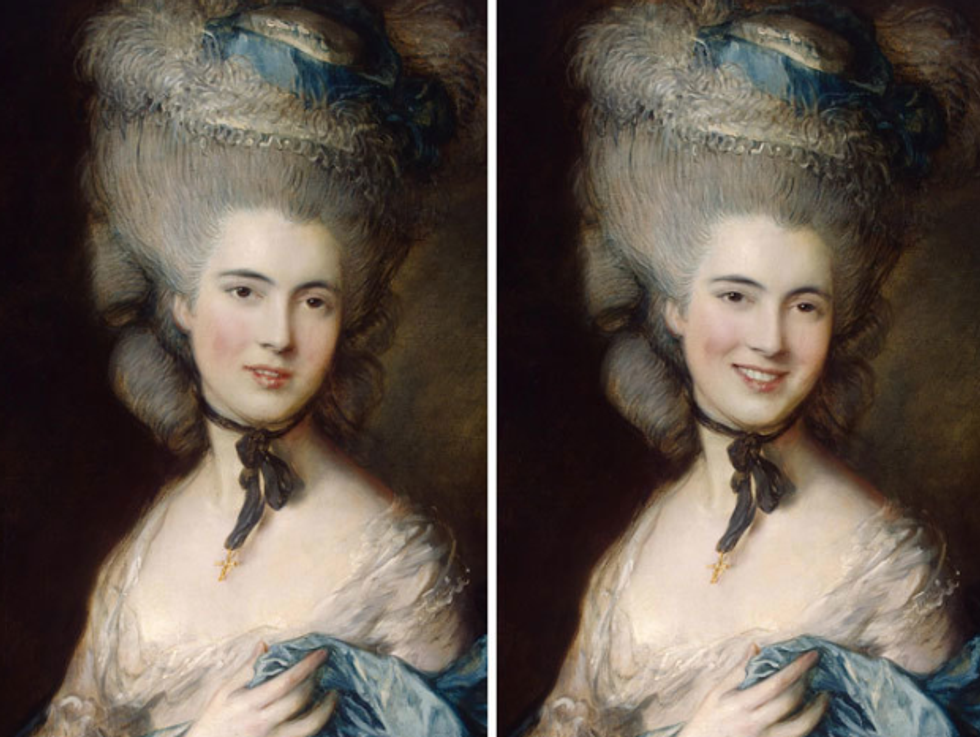 She was the only one that almost seemed to be smiling in her portrait, though it did look slightly dull without the full stretch.
6. "American Gothic" by Grant Wood.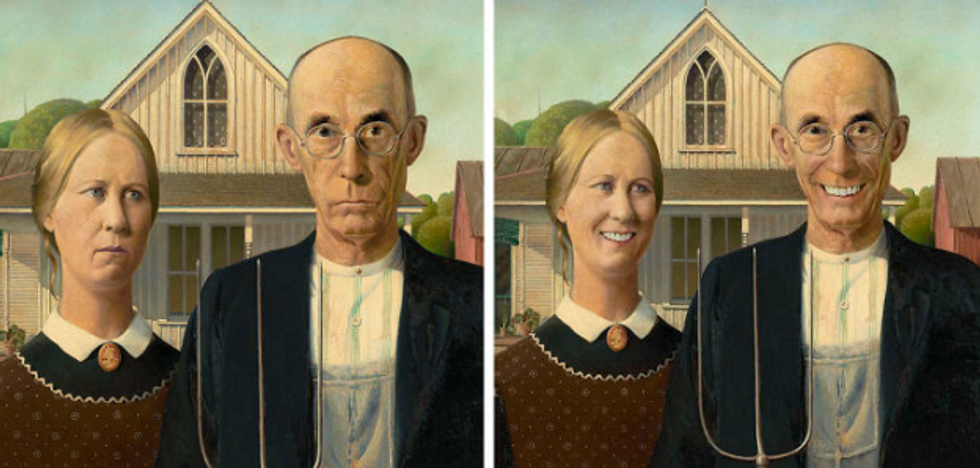 Those have to be dentures! Surely!
5. "Girl With A Pearl Earring" by Johannes Vermeer.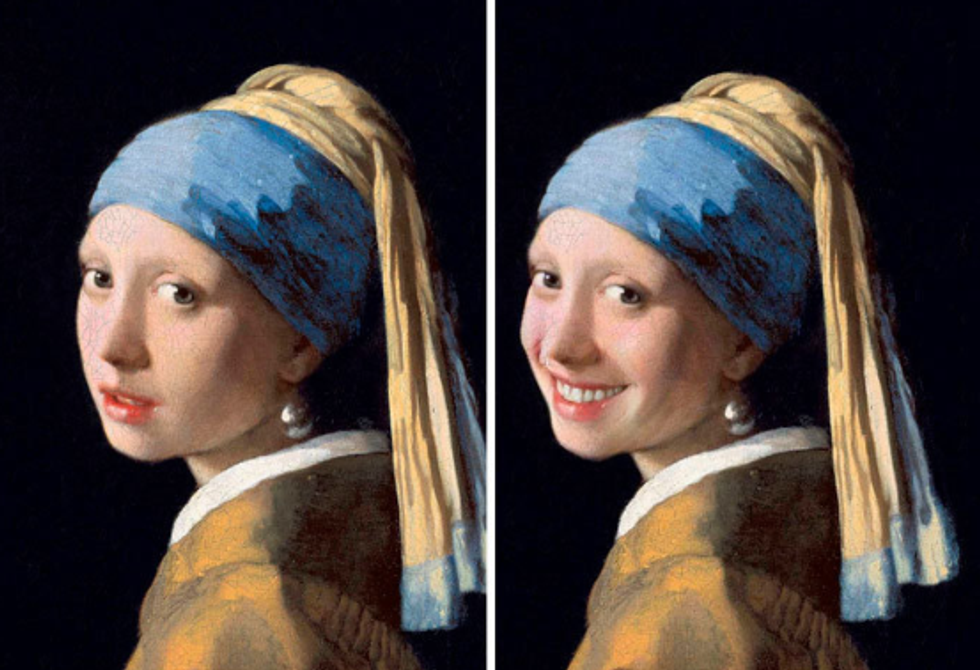 I'm officially changing the name of this one to "Girl With A Lovely Smile." It doesn't have the same ring though, does it?
4. "Henry VIII" by Hans Holbein The Younger.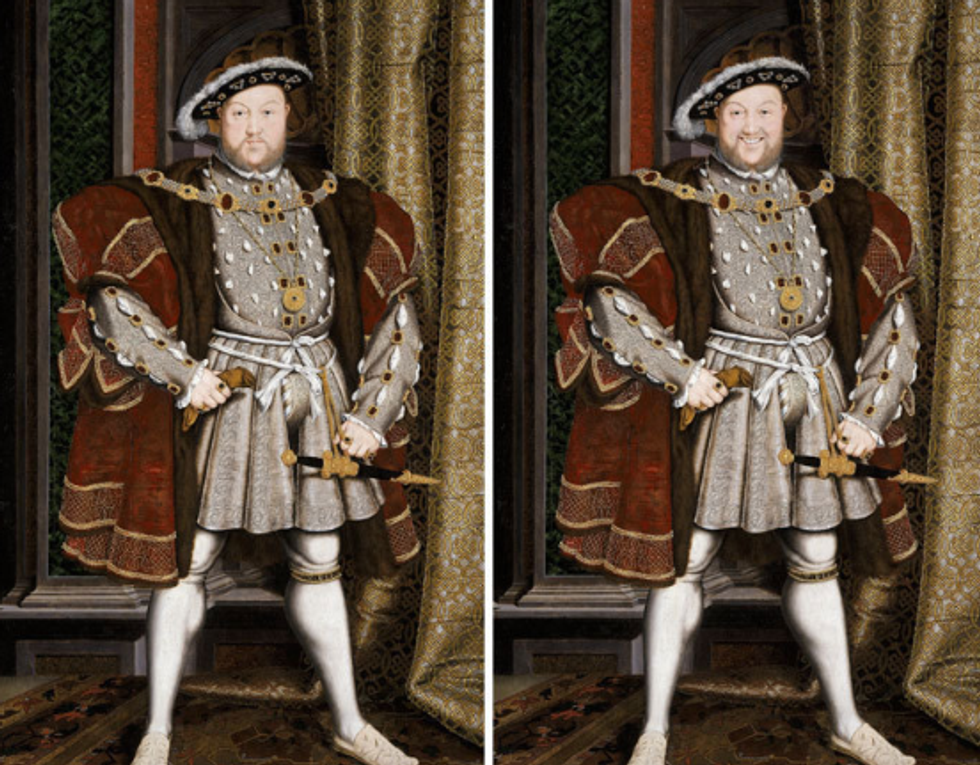 They say the camera adds ten pounds, but it looks like this artist managed to drop ten for this picture of Henry (VIII.)
3. "Laughing Cavalier" by Frans Hals.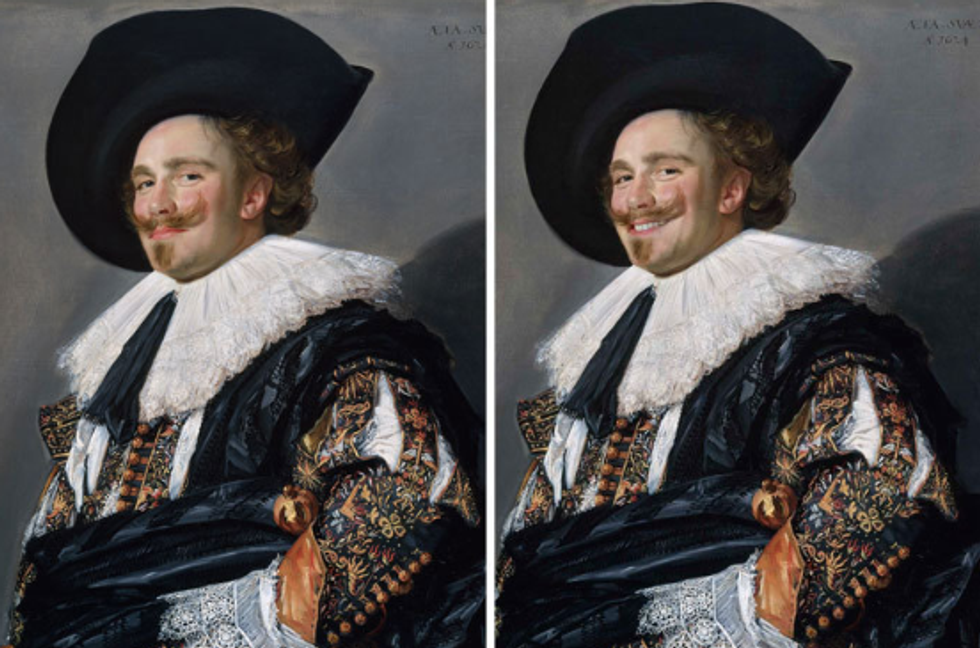 Now he truly is
laughing
.
2. "Napoleon Crossing The Alps" by Jacques-Louis David.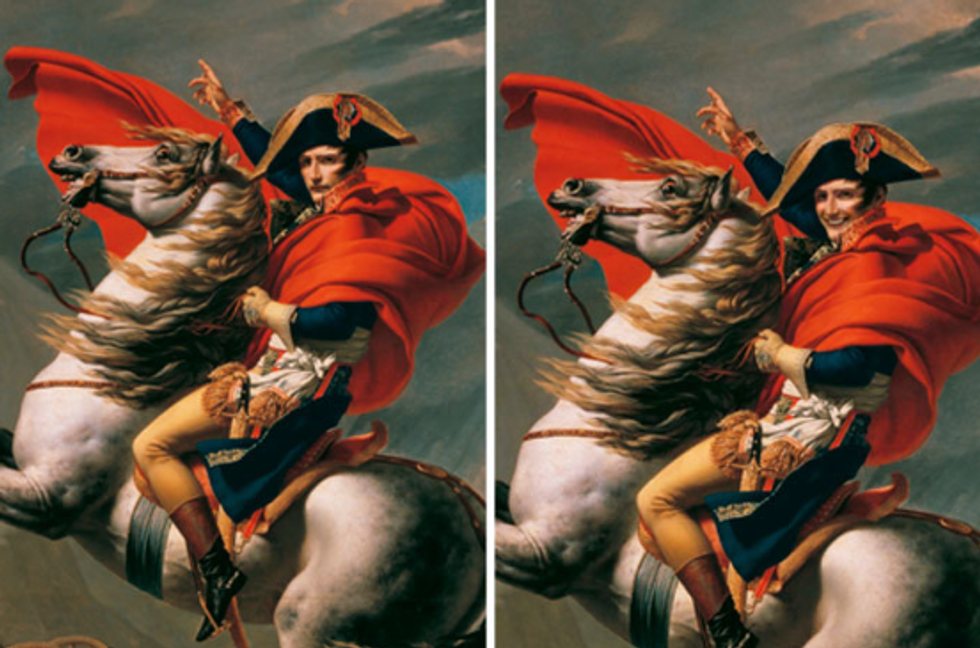 Can someone paint me like this? I am willing to pay, in hugs!
1. Queen Elizabeth I.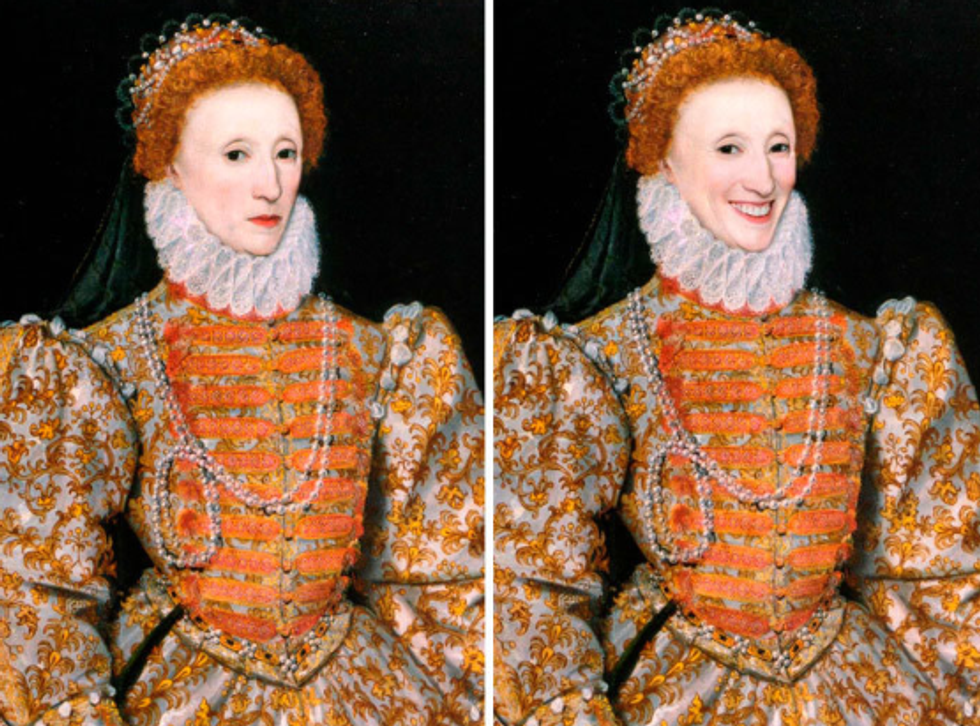 "Did you fart?" "No..."