At some point in your life, both your eyes and your ears will have been plagued by the song "Friday".
The then thirteen-year-old Rebecca Black was catapulted into viral stardom back in 2011 when she released her debut track, which has since been watched on YouTube over 130 million times. But in recent years, the singer has dropped out of the internet's radar, leaving us wondering... What exactly is she doing now?
Keep scrolling to find out...
Child stars grow up so fast...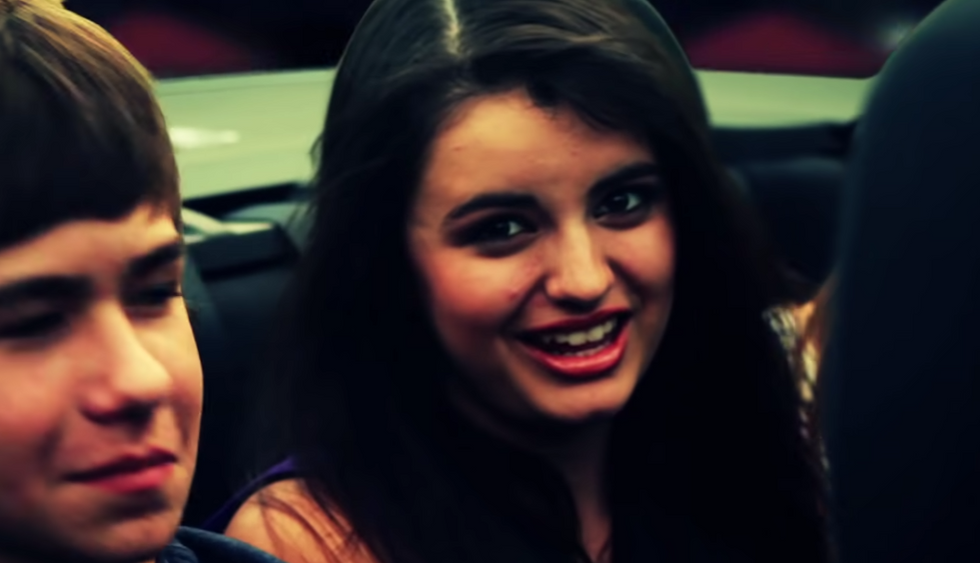 And Rebecca Black isn't the only young star to have gone through some major life changes...
Kristen Stewart has changed dramatically in the past decade.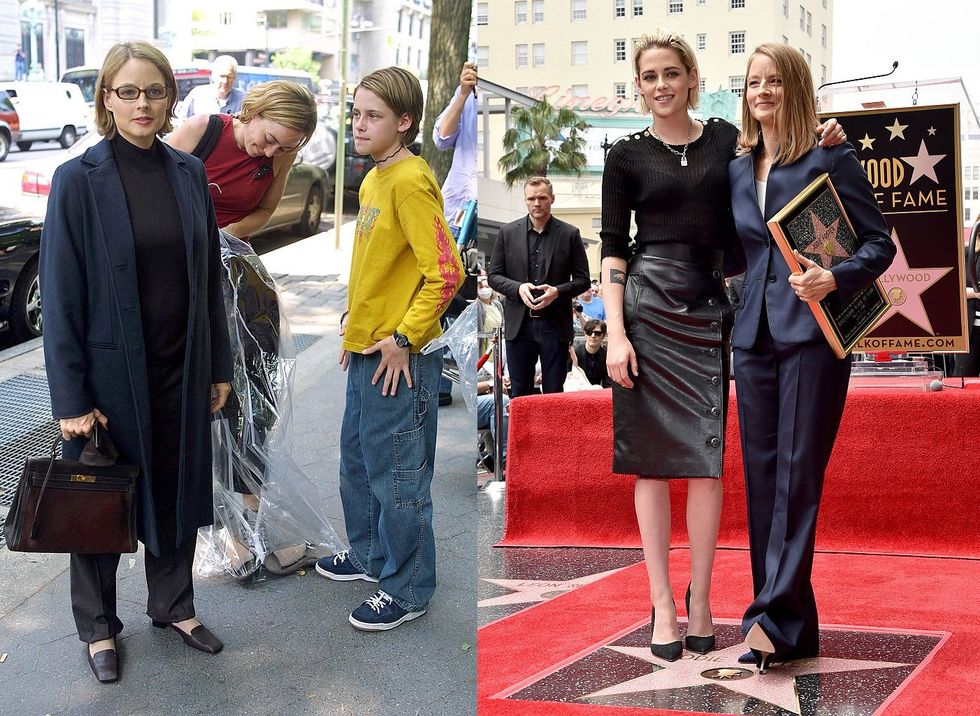 Here we have Kristen Stewart shooting
Panic Room
with Jodie Foster in 2001... And here they are again, some fifteen years later at Foster's Hollywood star ceremony.
Did young Demi Lovato inspire your style choices back in the day?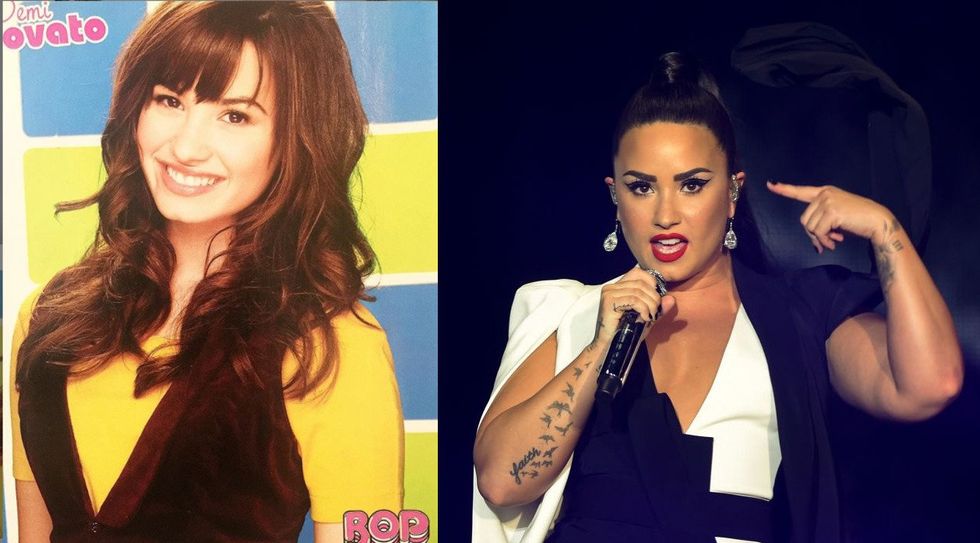 After a tough couple of years, it looks as though Demi Lovato might be back on top.
Can you believe that Wizards of Waverley Place was released almost twelve years ago?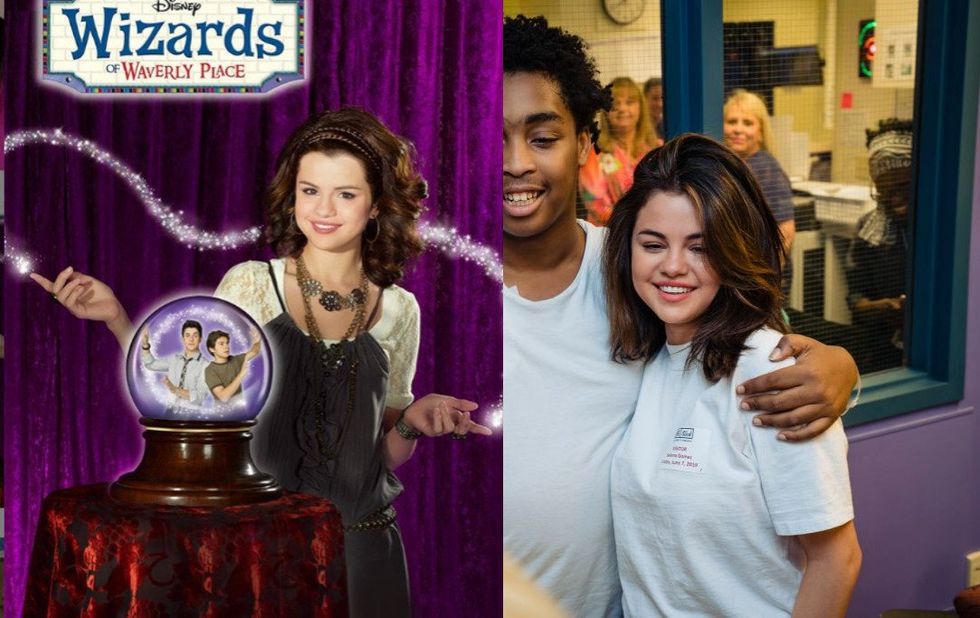 And can you believe Selena Gomez looks exactly the same? The actress hasn't been focussing on movies of late; instead, she's been throwing her energy into charity work and other meaningful pursuits.
Zac Efron was just nineteen when he starred in High School Musical.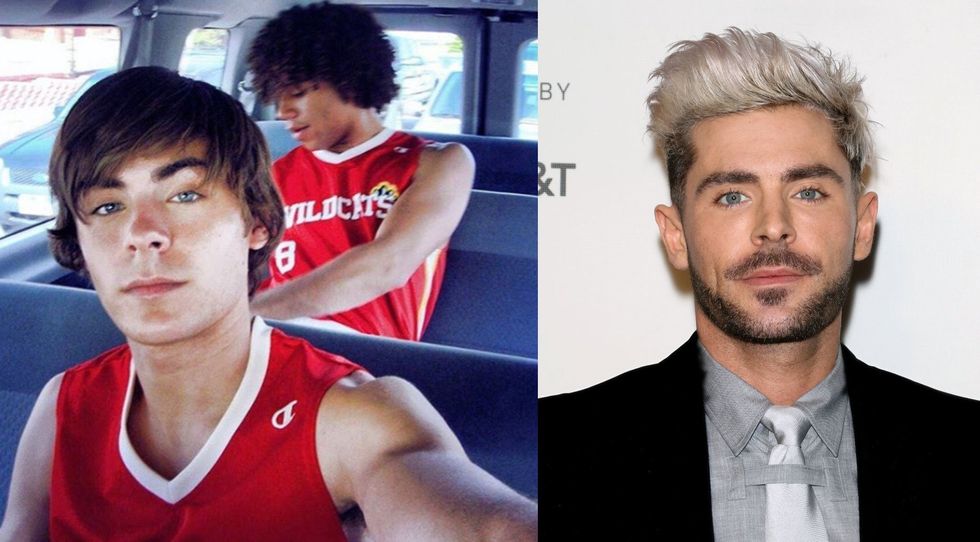 Now, a grown man of thirty-one, he's turned grey... Kind of.
Spy Kids, Alexa Vega and Daryl Sabara first blasted on to our screens in 2001.

Alexa PenaVega (as she goes by now), since marrying
Big Time Rush
dreamboat Carlos Pena Jr., starred in
Dancing with the Stars
in 2015 and has since been in a bunch of Hallmark movies. Her co-star, Daryl Sabara, has steered more into the realm of voice acting since his child acting days. He currently voices "Heatblast" in the popular kid's cartoon, 
Ben10
. Sabara is also married to none other than Meghan Trainor.
Melissa Joan Hart is as much a symbol of the '90s as Jenifer Aniston's hair.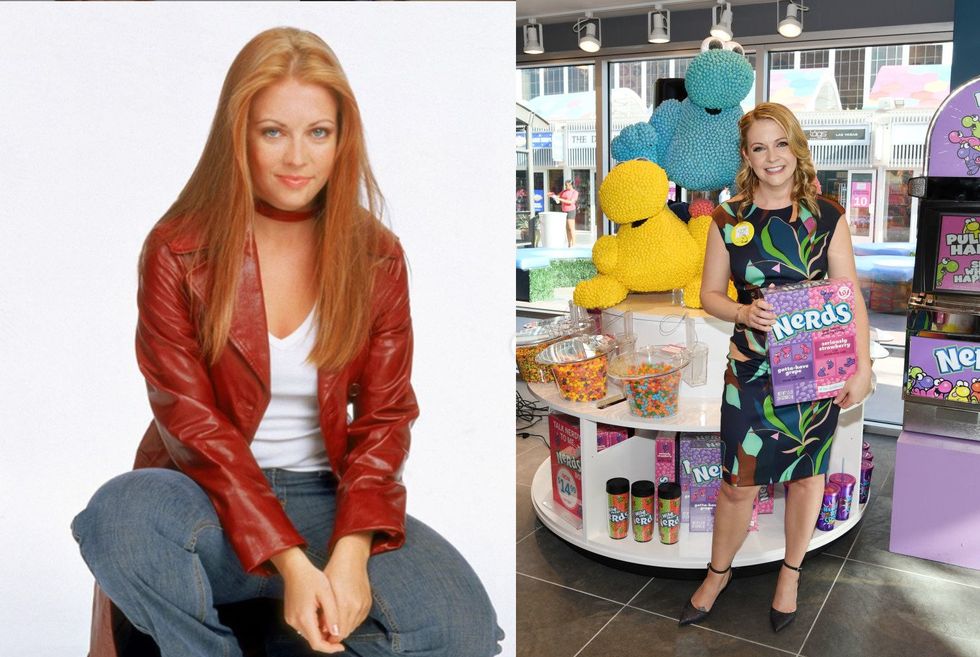 With the Netflix
Sabrina
reboot getting its second series, those who remember the original are wondering what's going on with Melissa Joan Hart these days. She achieved a childhood dream in 2008, opening her very own candy store. The store was called "SweetHarts" (very clever..), but it closed in 2011 due to a racism row with an employee. Yeeesh. Who knows though, from this press pic taken in 2019, maybe SweetHarts will be making a comeback?
Corey Feldman has aged, obviously... but he still looks just like Corey Feldman.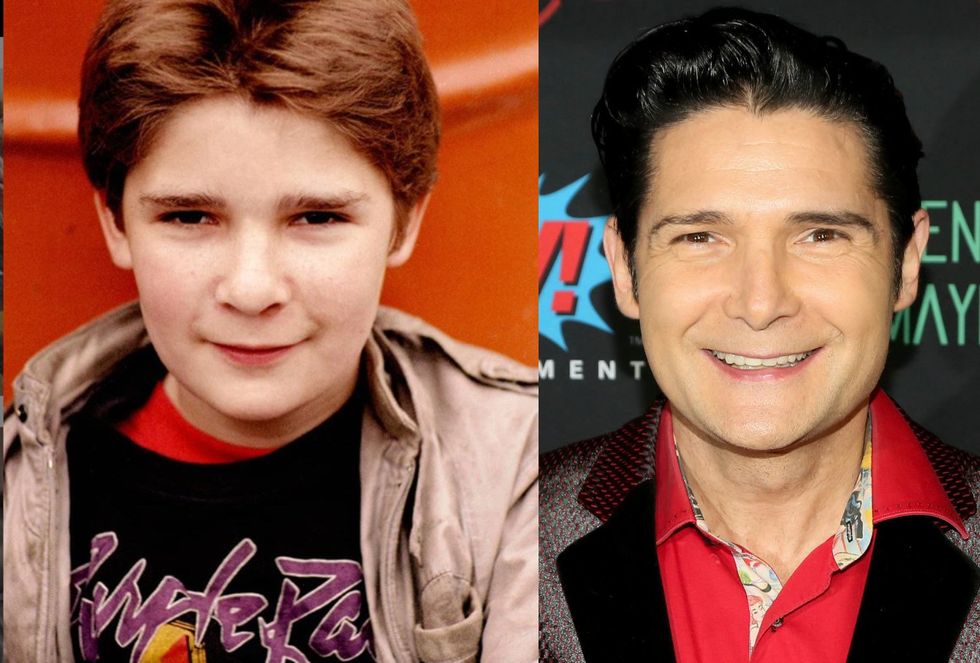 Do you remember that weird live performance that he did on the
Today Show
in 2016? Accompanied by his band, The Angels, Corey Feldman performed their song "Go 4 it." Personally, I don't get what it is that they're trying to do, but, eh, whatever. It's Corey Feldman, he can do whatever he wants.
Drew Barrymore still has the angelic face we all know and love.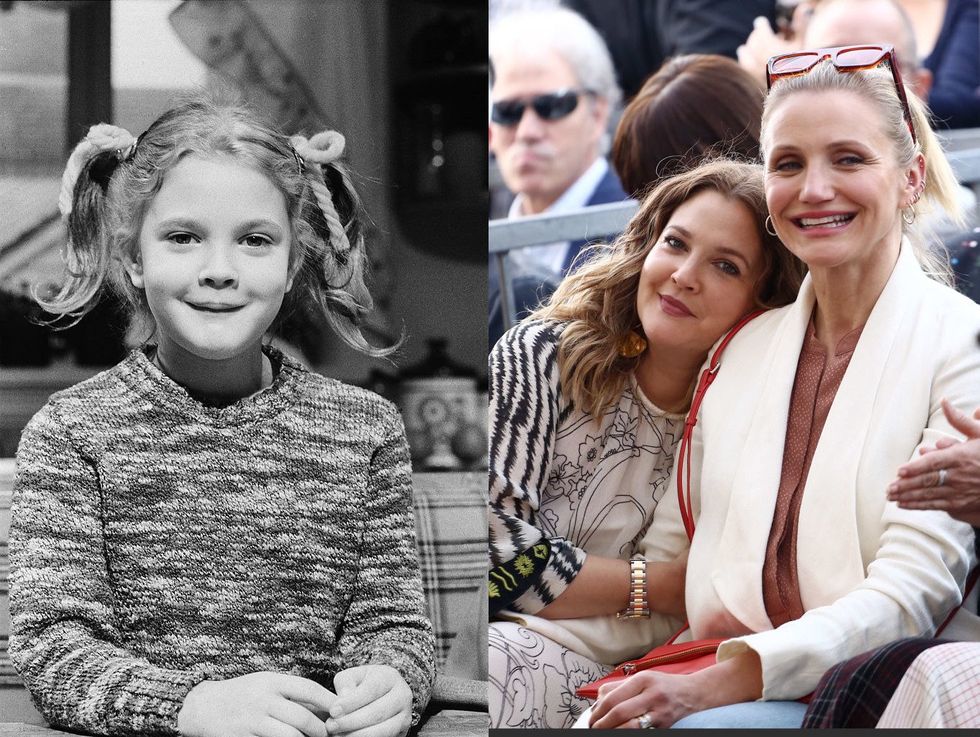 The first picture was taken on the set of
Saturday Night Live
in 1982, while the second picture was taken this year as the two Hollywood actresses came out to support Lucy Liu getting her star on the Hollywood Walk of Fame.
Who's that kid with a young Demi Moore?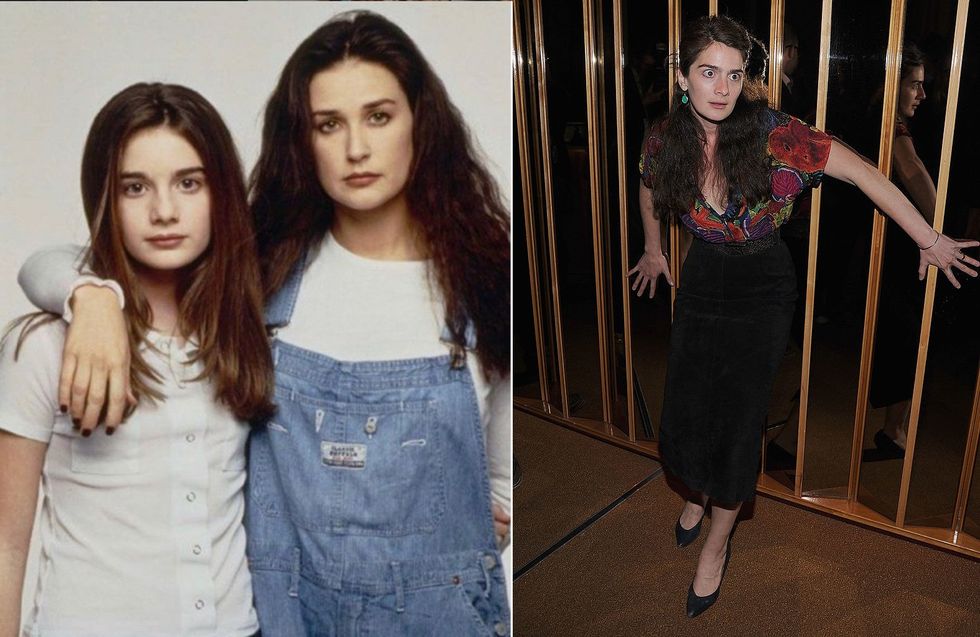 Why it's Gabby Hoffman, of course. Did you know that Hoffman's mom, "Viva" was one of Warhol's "Superstars?" Gabby and her mom lived in the infamous Chelsea Hotel for most of her childhood.
Macauley Culkin is looking alright, isn't he?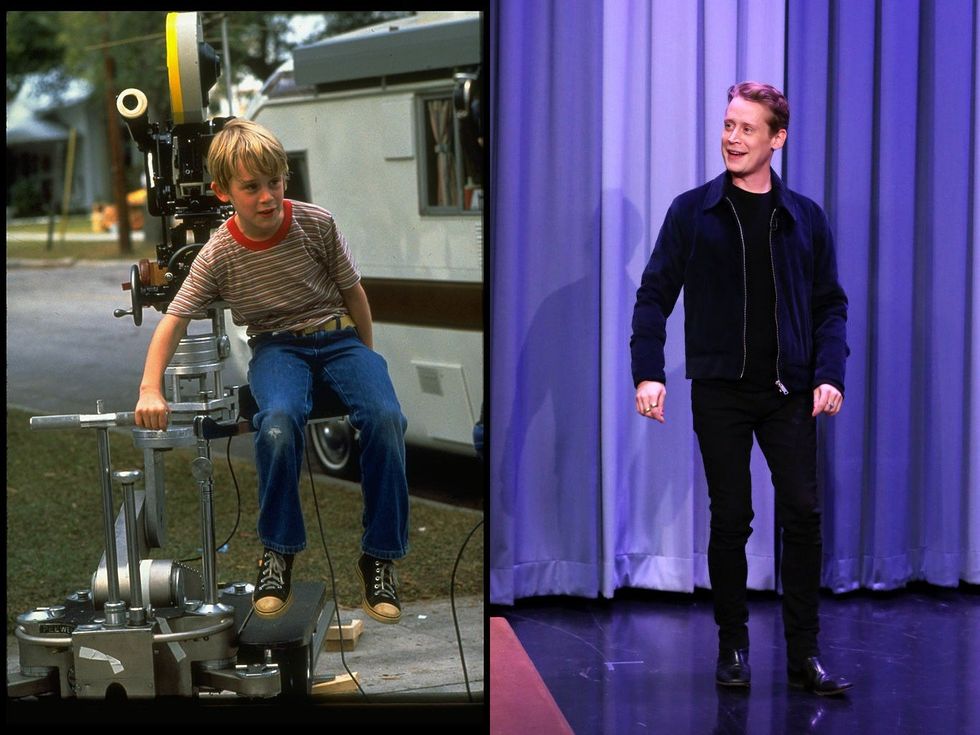 The other star of
My Girl
, and plenty of other films to boot, Macauley Culkin, has raised eyebrows over the years for his gaunt appearance and erratic behavior. But in 2019, I'd say that Culkin is looking pretty sharp, pretty sharp indeed.
That's so Raven?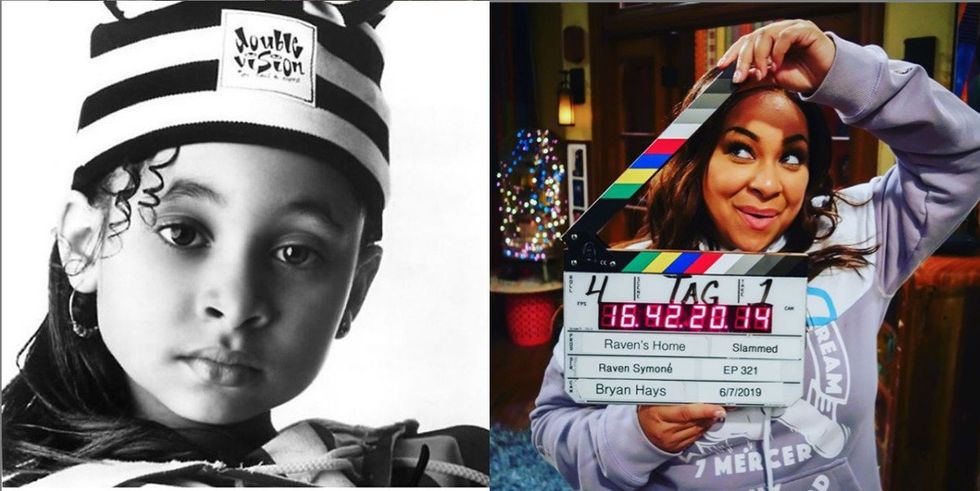 Raven Symone first appeared on our screens at four years old starring in
The Cosby Show
(I know...). She later went on to star in Disney's
That's So Raven 
and is now starring in the spin-off, 
Raven's Home
, wherein Raven's character from the much-loved original series returns as the mom of two kids. Aw.
Remember the little girl who played Cindy Lou Who in The Grinch?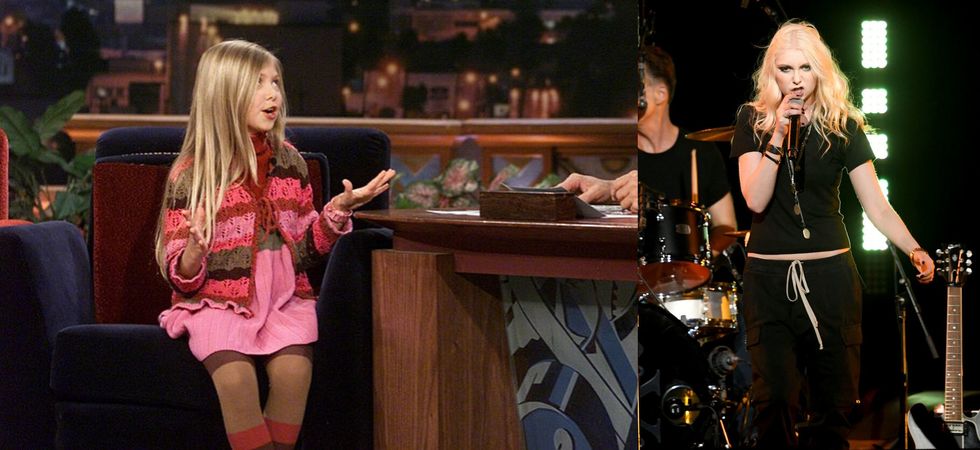 Well, that little girl was Taylor Momsen. What's she up to now? Taylor has done a bit of acting since she was a kid but, mostly, she's busy touring the world with her rock band, The Pretty Reckless. I didn't see that one coming...
"You're not the boss of me now."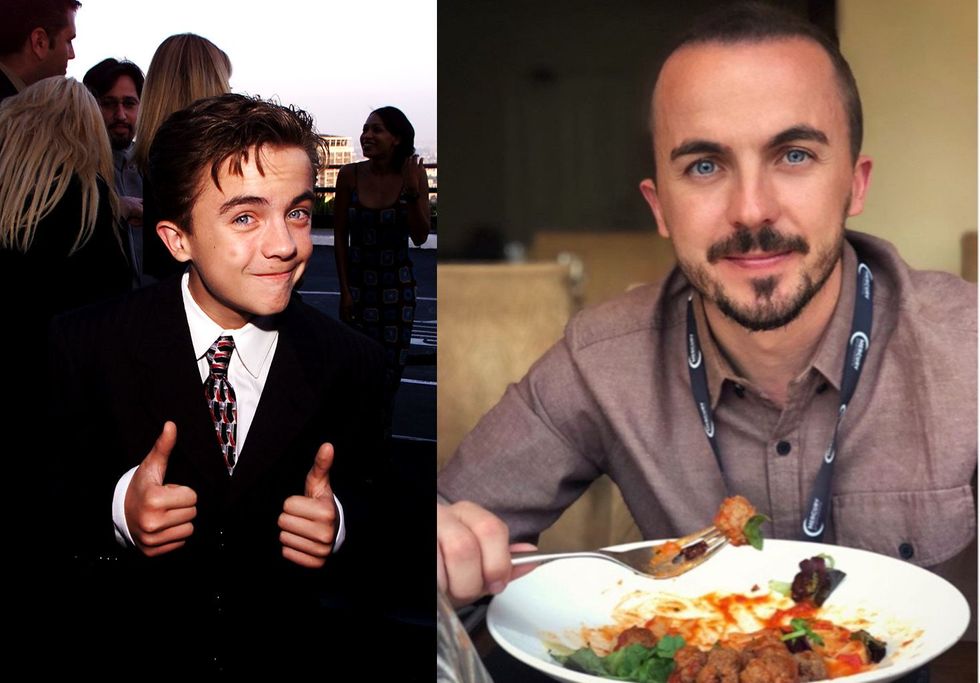 Frankie Muniz is the boss of Frankie Muniz. According to the
Malcolm in the Middle
star's Instagram, he's still acting (a little), he hosts
Dancing with the Stars Juniors
, he runs an organic olive oil company with his girlfriend, and he plays golf. Fair play, Mr. Muniz.
Our favorite werewolf is all grown up.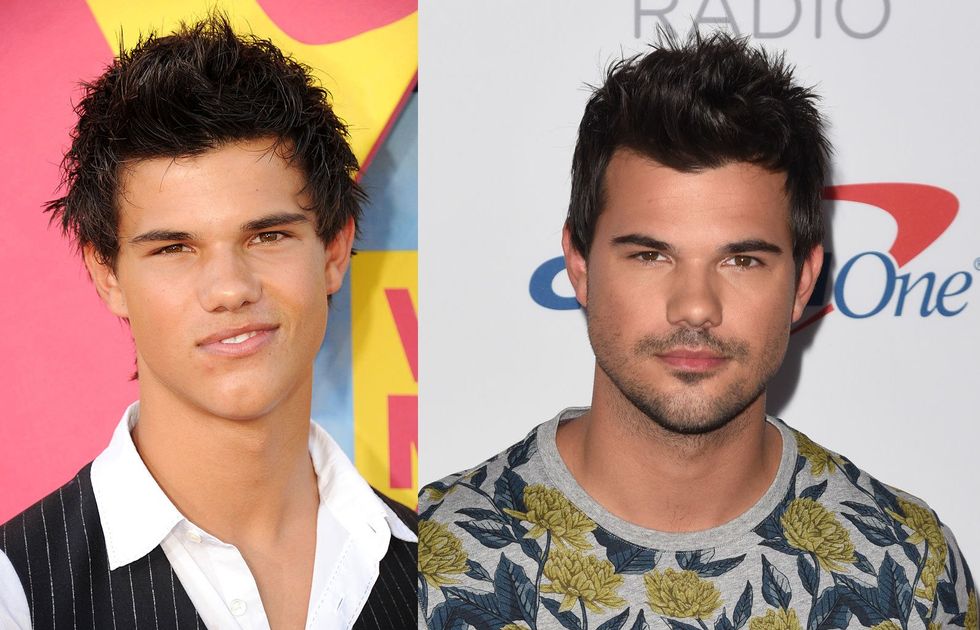 Did you have a Taylor Lautner poster in your teenage bedroom? The teen heartthrob is now a fully grown man! He has been in the United Kingdom for the past couple of years working on the popular BBC series,
Cuckoo.
However the twenty-seven-year-old still apparently lives at home with his mom and dad in Valencia, California, though he has stated to
GQ
 that the living situation suits him, as it keeps the paparazzi off his back and gives him the opportunity to live a normal life.
Remember when Ross and Rachel had a kid?
Turns out, baby Emma was actually played by twins, Cali and Noelle Sheldon. If you want to find out which Hollywood horror movie these twins acted in recently, you can read our article all about it 
here.
The Nirvana baby.

Everyone
remembers the baby from the cover of Nirvana's
Nevermind.
Well, just like any regular baby, this one grew up! The baby from the cover is also known as Spencer Elden. He is now twenty-seven years old, the same age that Kurt Cobain was when he died. Weird, hey?
The cute kid from Stuart Little isn't so little anymore.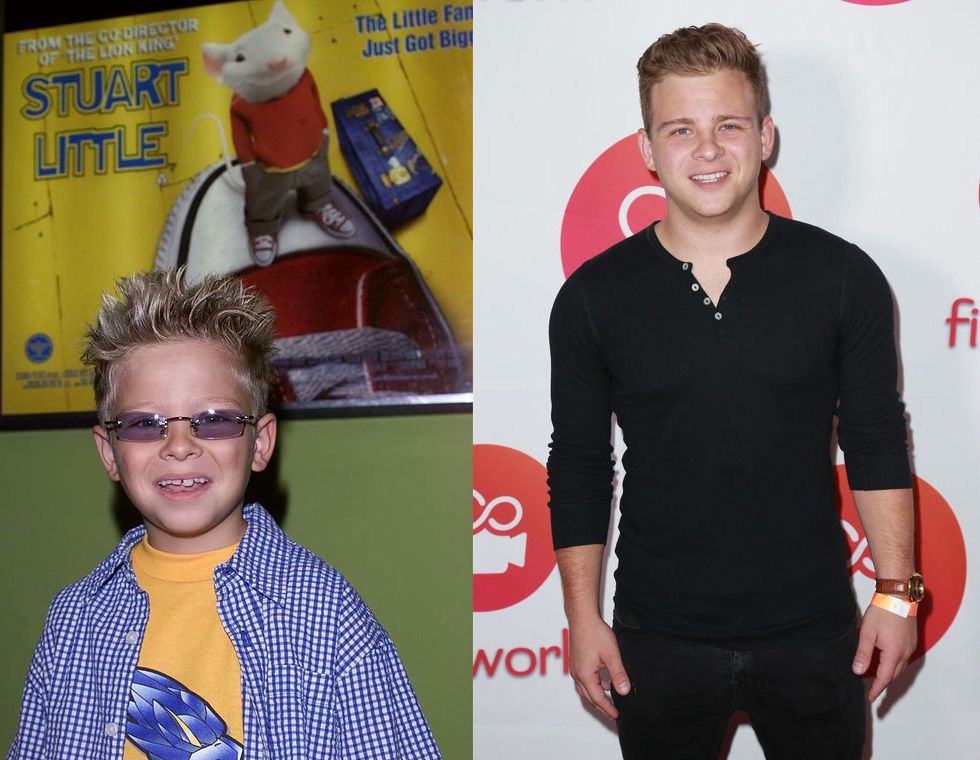 Jonathan Lipnicki, who starred in
Stuart Little
,
Jerry Maguire
, and
The Little Vampire
, is now a grown man. Lipnicki is still in the public eye, more recently for his Reality TV work.  Lipnicki was on the British reality show, 
Celebs Go Dating
, last year. The twenty-seven-year old's appearance made headlines as he stormed out of his date following comments made by another contestant regarding his popularity as a child star. Maybe being the cute kid from
Stuart Little
isn't all its cracked up to be.
Ever wondered what happened to Cody after Dexter?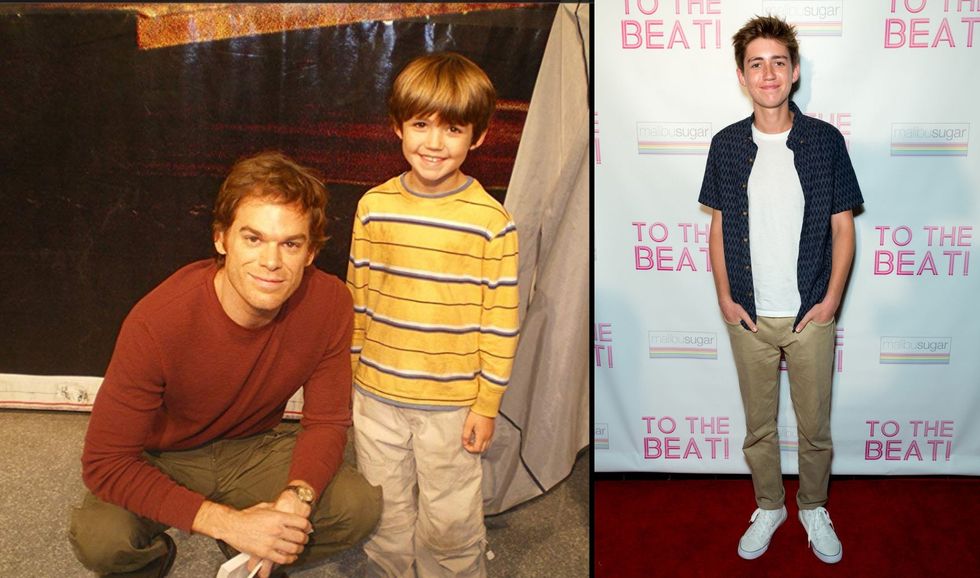 Well, after everyone found out that his step-dad was the Bay Harbor Butcher (sorry for the spoilers), Cody, or Preston Bailey, as he's also known, has done a little acting and a little growing. Isn't he big now! Nineteen-years-old big. Bailey's most recent movie, 
Across my Land
, 
was an official selection in the Cannes Film Festival.
Keep your eye out for Preston Bailey.
Ever wondered what happened to Astor post Dexter?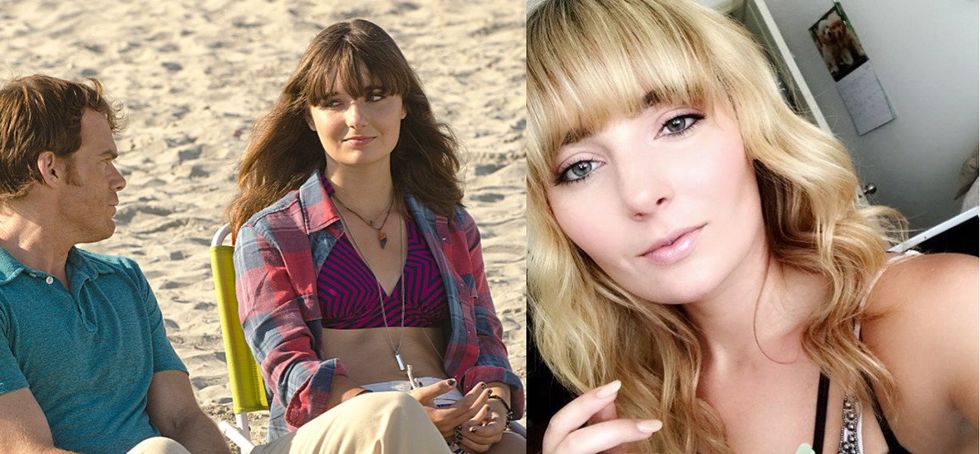 The twenty-one-year-old is signed up to multiple movie projects and has had several successful roles since
Dexter
. According to her
Instagram,
all Robinson wants now is to be well-traveled, well-read, and well-fed. I'd say that's a great set of ambitions to live by.
Matilda - the cleverest kid in class.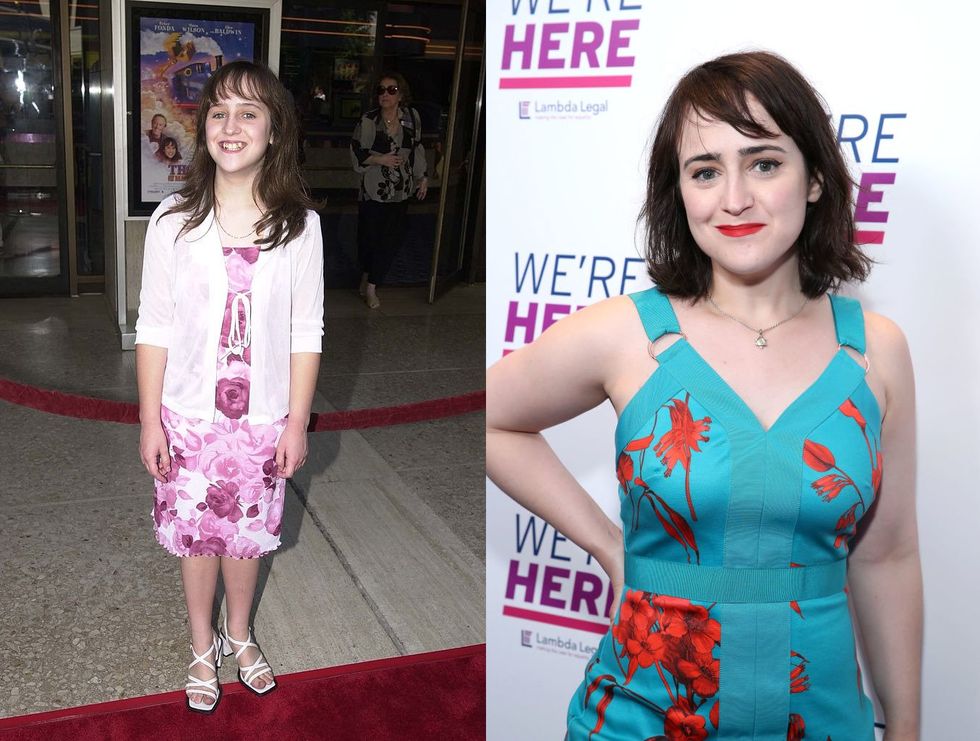 Mara Wilson is still one smart cookie. Now thirty-one, Mara has retired from the world of acting, and, instead, focuses on writing and making podcasts. Wilson is vocal about her views and is certainly worth a follow on Twitter.
All warmed up?
Great - Now, let's get down to the real reason we're all here today.
Right, hands up if you remember this girl.
It's Rebecca Black, the one-hit-wonder teen who rose to fame after releasing "Friday" back in 2011.
"Friday" still haunts most of our memories...
The slightly nauseating track, which has raked in an eye-watering 138 million views since its release on March 14th, 2011, is about a typical school day on a Friday (shock). If somehow, you haven't seen or heard the song, here it is above - But watch at your own risk.
"Friday" almost instantly went viral...
Purely for how s**t it was.
The song is simply awful.
There's no denying it. The beat is basic, the lyrics are meaninglessly shallow ("I see my friends, kicking in the front seat, sitting in the back seat, gotta make my mind up, which seat can I take" springs to mind...), and Rebecca's voice is hideously autotuned.
And not to mention the music video...
Which makes for some pretty unpleasant viewing. Though let's be real - Just how good can a low-budget video full of awkward teens get?
And, as a result of the cringe-worthy track...
The then thirteen-year-old Rebecca found herself being ridiculed and humiliated online.
But, as the song's views grew into the millions...
So did Rebecca's fame.
Rebecca was able to rise above the online bullies...
And was able to at least enjoy some of her fame, attending award shows and red carpet events, winning a
Teen Choice
Award, hosting
YouTube Rewind
, and even briefly collaborating with Katy Perry.
But, gradually...
Rebecca disappeared from the internet's radar and has lived her life out of the public eye.
She has continued making music throughout the years...
Though she admitted it was a struggle to find herself. "I was kind of a later bloomer, personality-wise," Black
told LA Magazine.
"I feel like because of everything that happened with "Friday" and growing up on YouTube, like, I experienced so much, but I was a bit emotionally stunted. And when I moved out here, I started working with a team that actually gave a s**t about me."
And she has gone on to release a number of her own tracks...
The songs "The Great Divide," "Foolish," "Heart Full of Scars," and "Satellite" were included in Black's most album, RE/BL, released last year in 2018.
It's been one hell of a journey for the young woman.
And not to mention that she looks completely unrecognizable now.
Rebecca's Instagram presence has been growing...
She now has over 800,000 followers on the platform...
Rebecca never gave up on her dream.