This year's presidential election has seen a record-breaking number of early voters, and many are crediting one crucial element...
It's been one hell of a journey.
This year's elections have arguably been the most talked-about and most divisive in decades.
The stakes have never been higher...
And, as a result, millions of Americans have been getting out early to make their vote count.
Never-before has early voting been so popular...
And many believe it's all thanks to one crucial factor.
Now, President Trump has been fighting hard to gain victory and be reelected as President of the United States...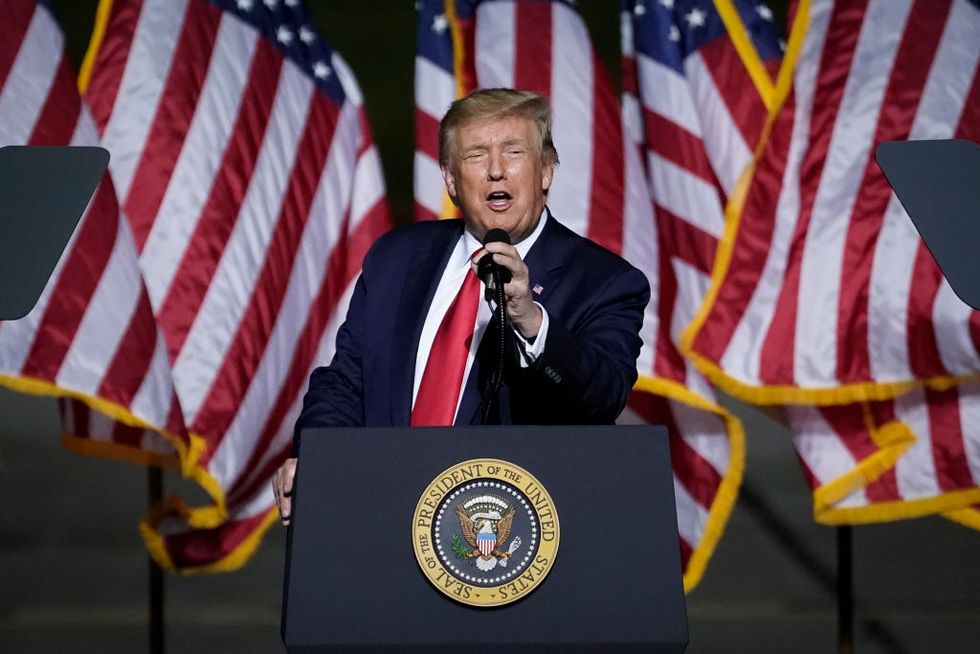 via: Getty
But it seems that he has some serious competition from his rival, Joe Biden.
Of course, the election couldn't have fallen on a worse year.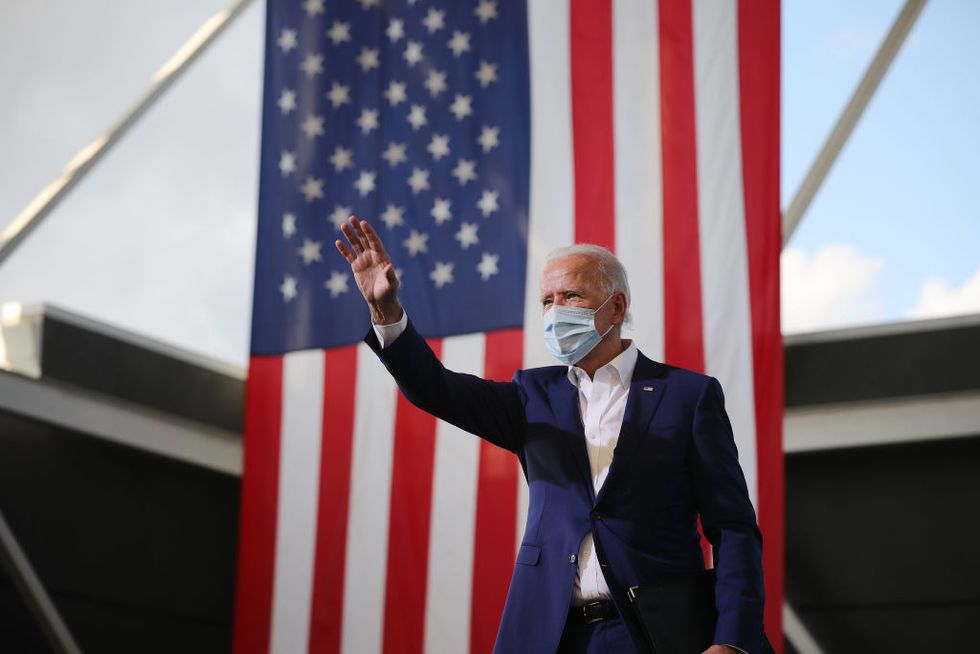 via: Getty
But it has been powering on ahead... despite many
major
setbacks.
The first presidential debate was held back in September...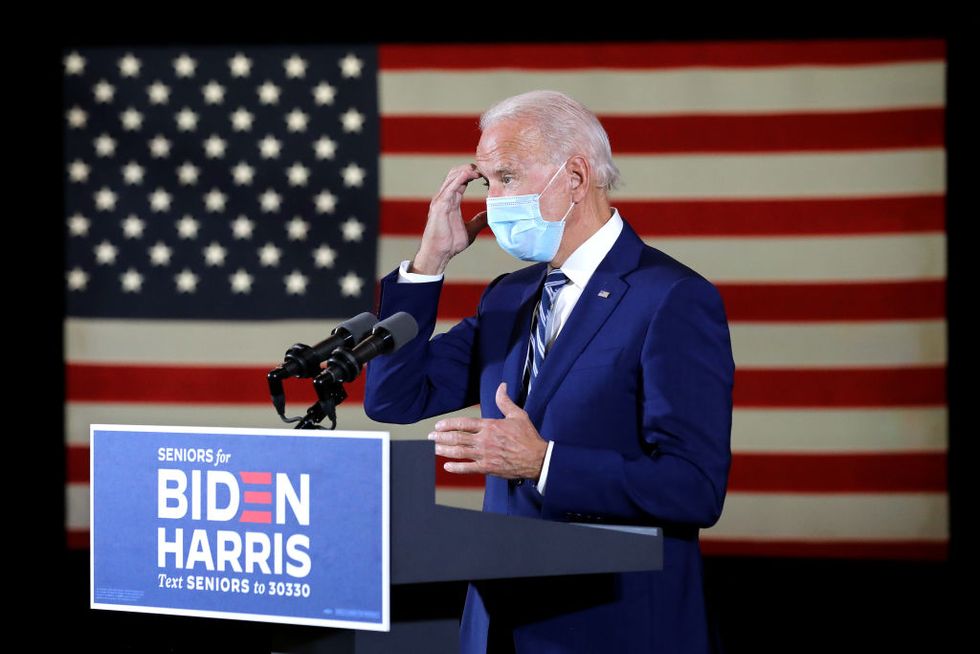 via: Getty
And, entering into the debate, Biden had a significant and persistent lead in the polls.
Trump was obviously aware of this...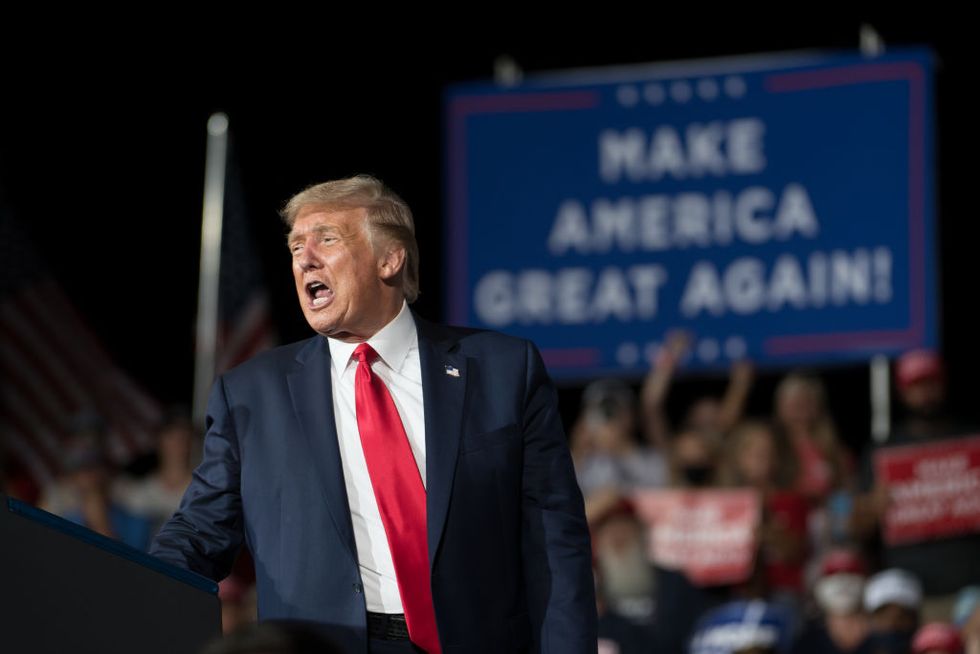 via: Getty
And in the weeks running up the debate, he attempted to cast doubt over Biden's abilities, claiming that he was suffering from dementia and that he was taking performance-enhancing drugs.
Overall, the ninety-minute debate, that was held by Fox News' Chris Wallace, was a bitter one.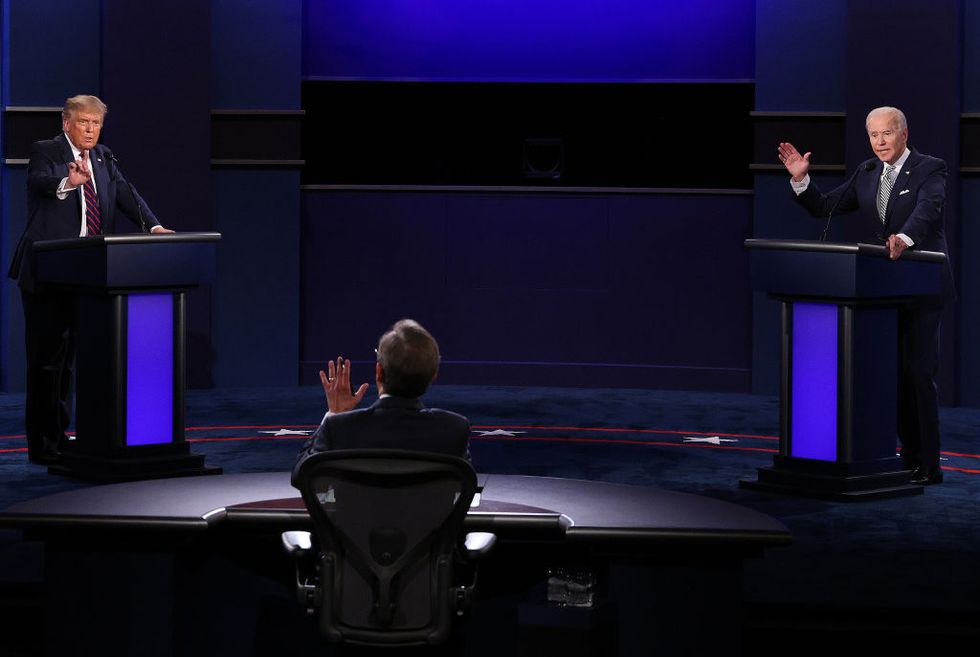 via: Getty
Both Trump and Biden seemed to be having a field day
throwing insults at one another,
calling each other out, and constantly interrupting each other.
The whole debate was certainly made personal...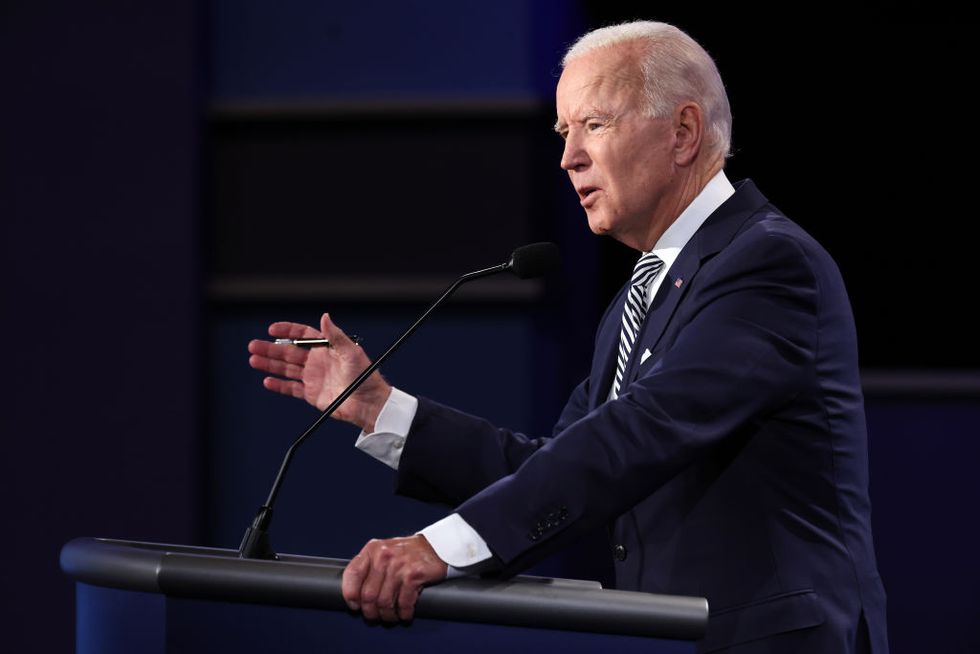 And it didn't leave a pleasant taste in the mouths of viewers who were, quite frankly, left feeling disgusted at what they had just witnessed.
It all felt very disorganized...
This debate is unfortunately between a steamroller with no operator & a Roomba that got stuck in a corner

— Aparna Nancherla (@Aparna Nancherla)1601428943.0
Leaving the people of America feeling nothing short of disheartened in the run-up to an election.
But Trump's presidential campaign continued to hit rocks...
And things took an ultimate turn for the worst when at the start of October, the President and the First Lady, Melania, tested positive for COVID-19. Trump insisted that they immediately went into self-isolation together and that they felt fine, but after just a few days, he was hospitalized at Walter Reed National Military Centre.
However, despite the huge worry surrounding Trump's health...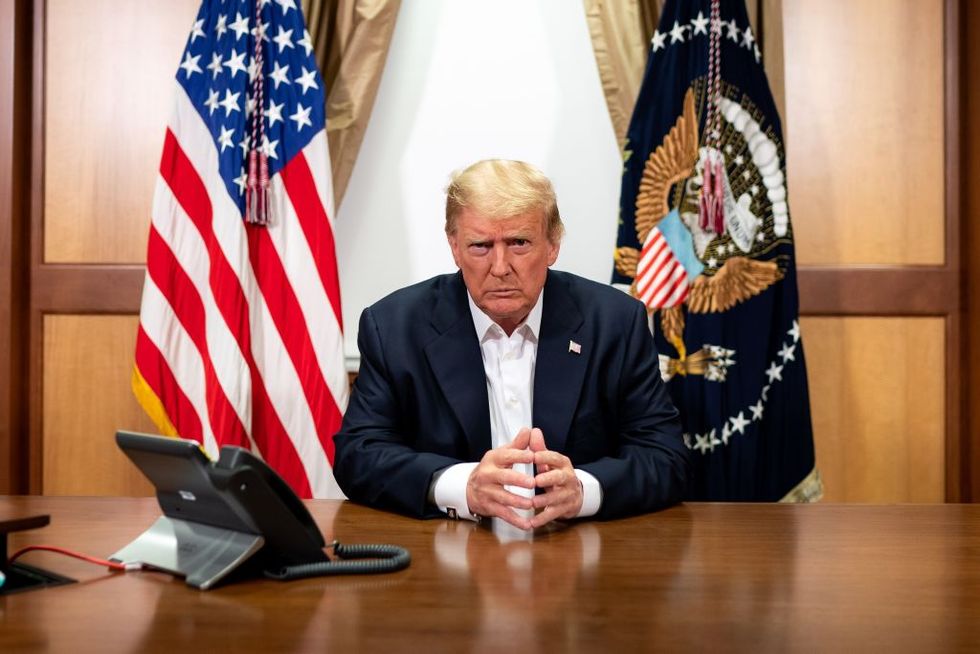 via: Getty
He was discharged just a few days later and insisted to the nation that all we need to do is to "learn to live with COVID", which was
very
concerning to hear.
In the days following the diagnosis', Trump continued to insist on how he was "feeling better than ever."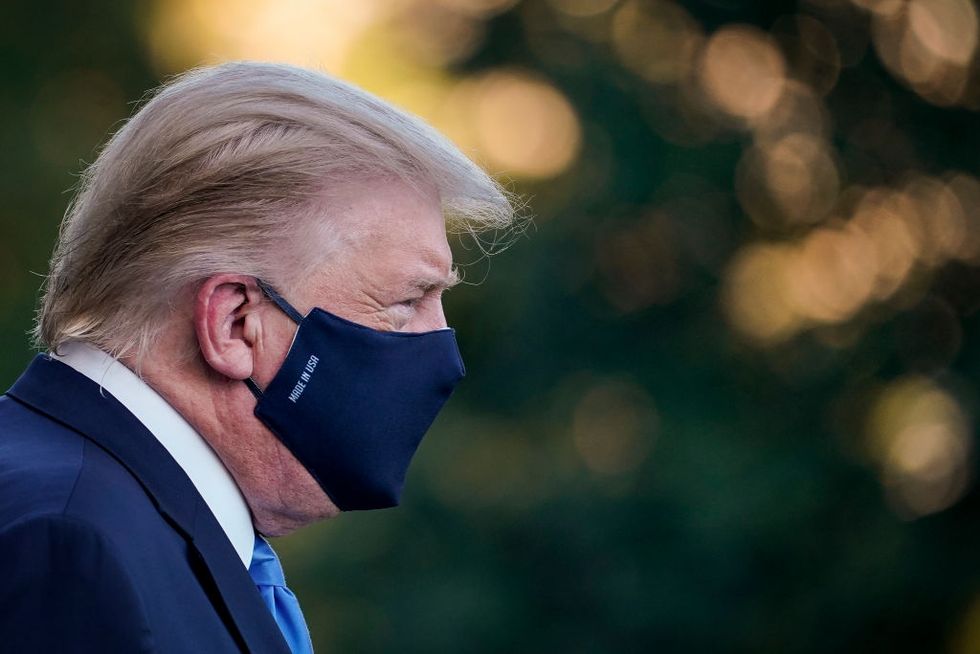 via: Getty
And, ever since, he has continued to throw his notorious rallies with gusto... And no social distancing, of course.
The scenes have been truly shocking.
The president has been flying all over the country and encouraging his supporters to gather in masses to greet him... which goes
against
every coronavirus precaution taken this year.
But does Trump care?
He certainly does not! The president has actually been
encouraging
his supporters to attend his rallies and has even insisted that there is "nothing to worry about" with regards to the virus.
But there's one thing that Trump might be somewhat bothered about...
And that's the record number of early voters this election cycle has seen.
A tally from the U.S. Elections Project at the University of Florida have today revealed that over eighty million Americans have cast their ballots early...
Only forty-seven million votes came before Election Day in 2016,
Reuters reported.
But why would this be an issue for Trump, I hear you ask?
Well, the Democrats hold a significant advantage in early voting due to their support of mail balloting this year.
Though Republicans have historically opted for mail balloting...
Many have avoided early voting entirely this year amid repeated and unfounded attacks by Trump, who says the system is prone to widespread fraud.
So, thanks to Biden, more Democratic supporters have cast their vote early.
Experts have predicted the turnout will easily surpass the 138 million who voted in the 2016 presidential election.
Election day is on November 3rd... make sure to get your vote in!