A TV reporter gave people a lot more than just a weather forecast when he accidentally switched on a hilarious face filter during his Facebook Live broadcast last week.
WLOS ABC 13's Justin Hinton was left a little red-faced upon the completion of his report after he realized the filter effect had been left on throughout the entire broadcast.
Keep scrolling to watch the hilarious report for yourself...
Reporting on live television will always be a risky business.
Live television leaves absolutely
no
room for error, thus putting reporters under a lot more pressure than usual.
Because if there are any mistakes, big or small...
They will be seen by
everyone.
So reporters need to remain vigilant when reporting live...
Because even the tiniest of hiccups will likely humiliate them in front of the whole nation.
It all sounds pretty stressful, doesn't it?
Well, one reporter suffered the most
ludicrous
technical error while reporting live on air... And it has left the whole nation in stitches.
Justin Hinton is the latest reporter to fall victim to a good, old fashioned live television blunder.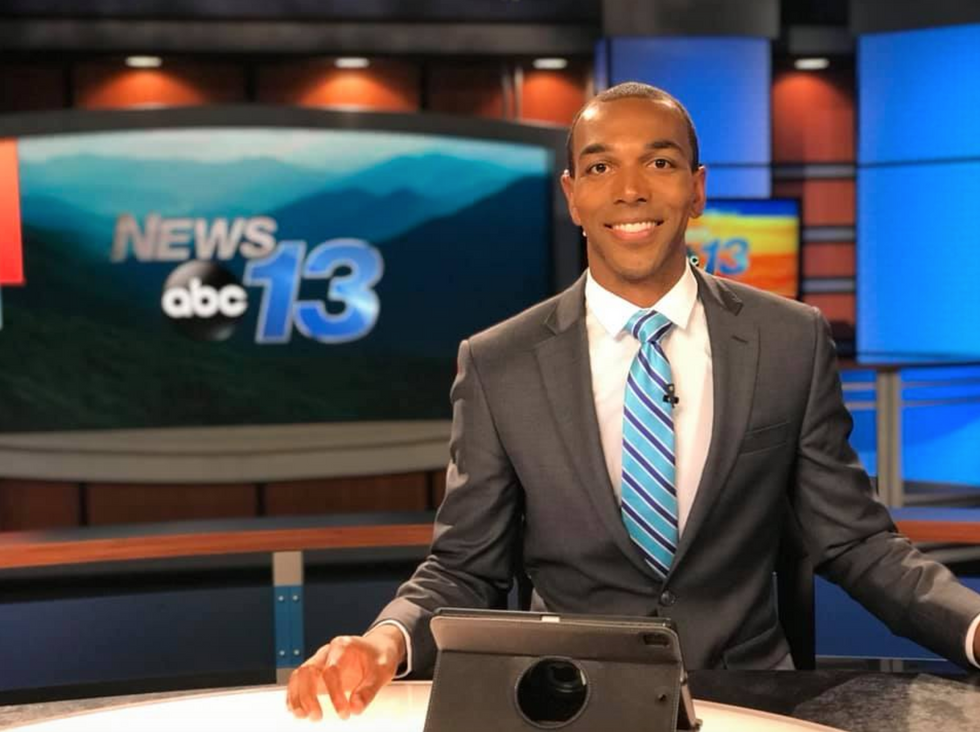 The Emmy-winning journalist works as an anchor for WLOS ABC 13, where he delivers various stories and news reports across the Western North Carolina region.
Hinton was reporting live from North Carolina last Thursday...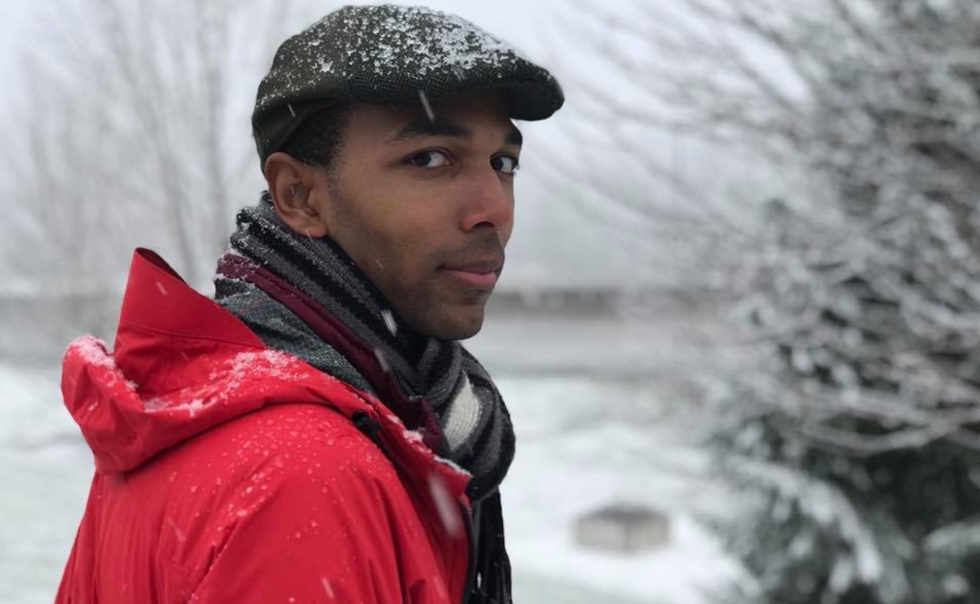 Where he discussed the heavy snowfall in the Charlotte area, school closings, and what the dire weather conditions could mean for residents.
However, people were a little distracted from the blistering weather report...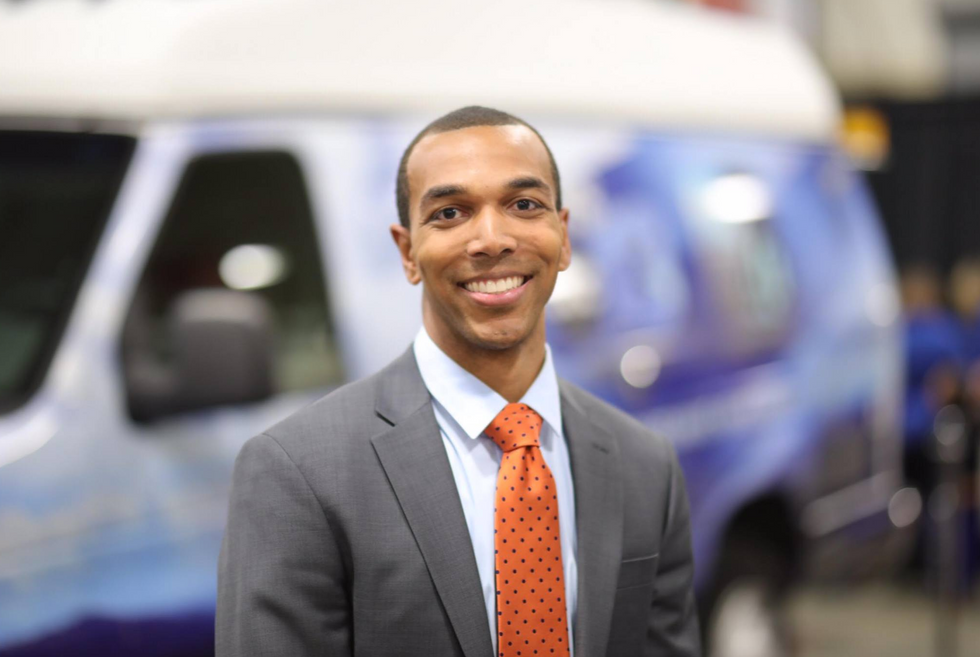 Hinton was reporting via Facebook Live and, throughout the broadcast, something rather peculiar was happening to his face.
It all started so well.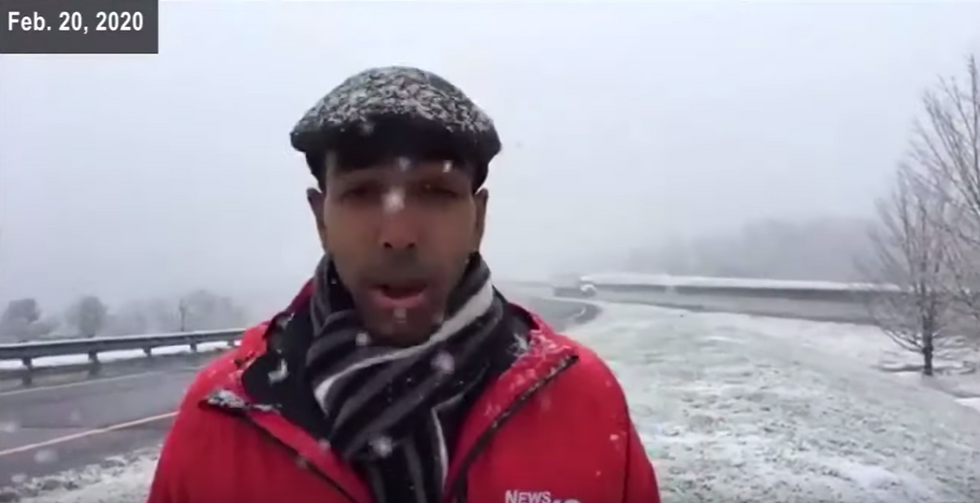 But, literally
moments
into his report, things took a turn for the worst... Or the best, as some would argue.
Facebook's "Mystery Mask" filter immediately got to work.
The live filter works by sifting through a variety of different comical filters while a person is talking... Which, in this instance, was a completely unsuspecting Hinton.
As the anchor casually worked his way through his report...
His face continuously received digital makeovers, including the marvelous raccoon filter displayed above. Or is it a cat? Or a badger?
He then received a spookier makeover...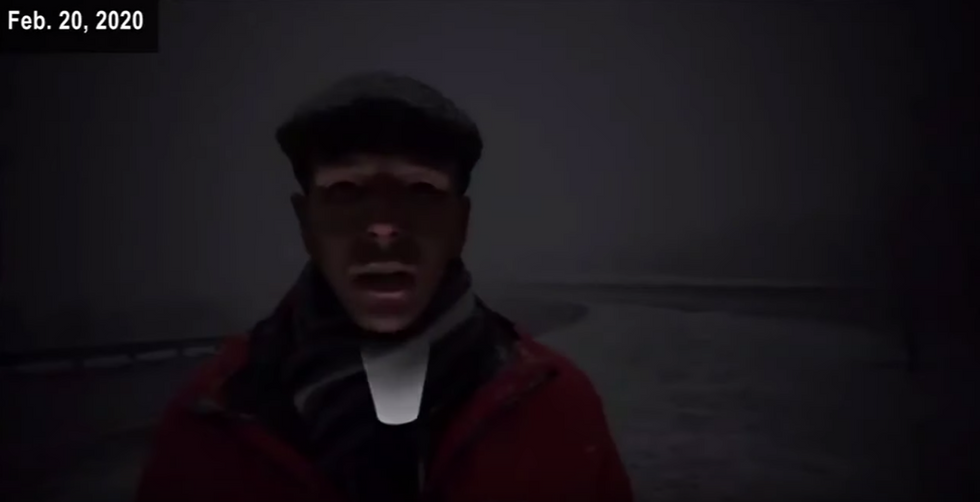 As a torch seemingly illuminated his face in a horror movie-esque manner.
Hinton then resembled a wizard...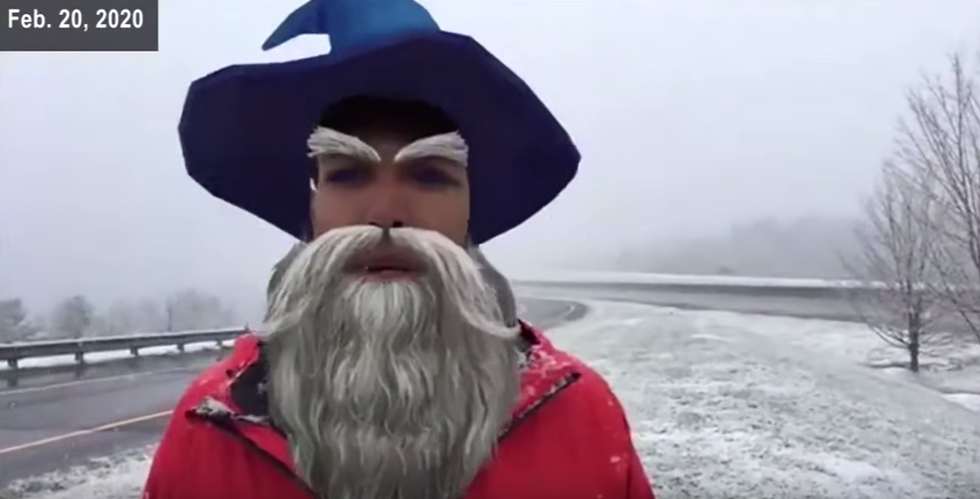 As he reminded drivers to remain vigilant in the snowy conditions. Wizard, you shall not pass!
Then came the googly eyes...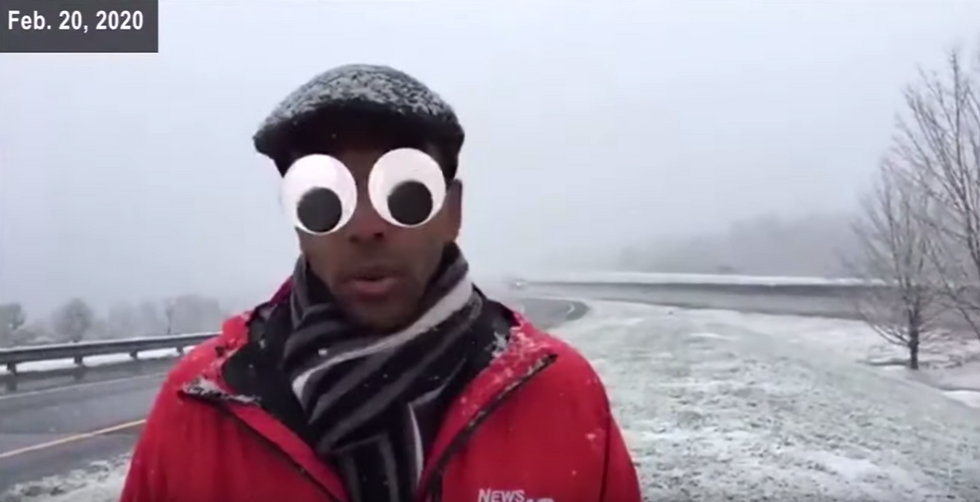 An absolute face filter
classic.
And a cute little purple mustache after that.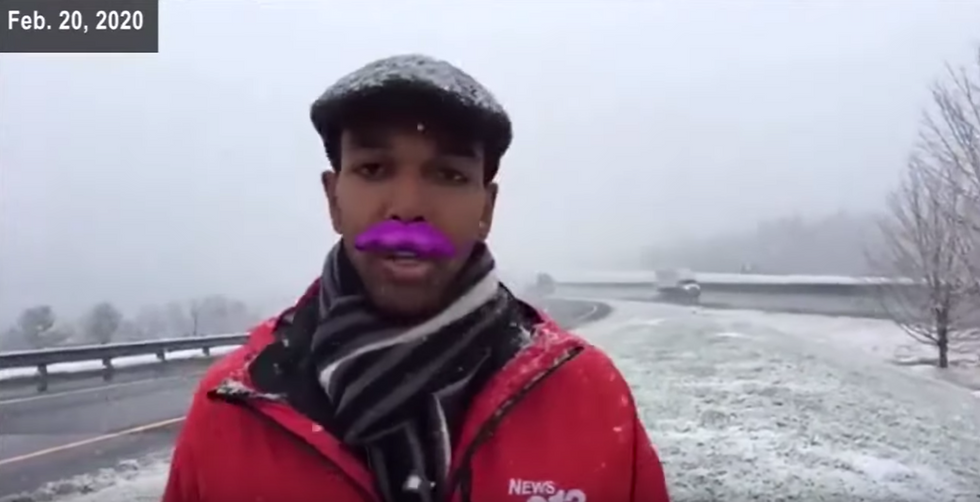 But, hilarious filters aside, the best part of the whole report is that Hinton was clearly oblivious to the
whole
thing.
And, incredibly...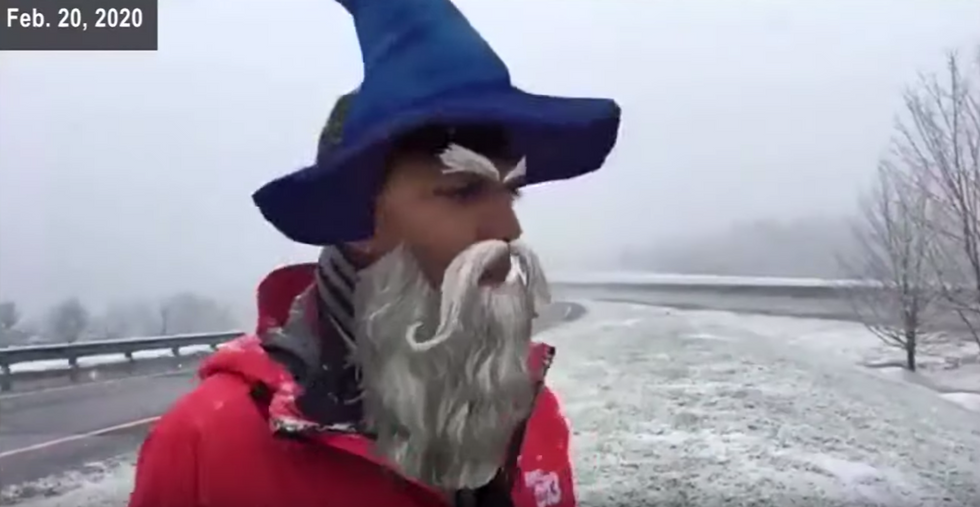 The face filter would remain intact even as he would move his head and turn away from the shot. So there was simply
no
escaping the comical filter for the poor reporter.
Many people were wondering how Hinton's colleague didn't notice the filters...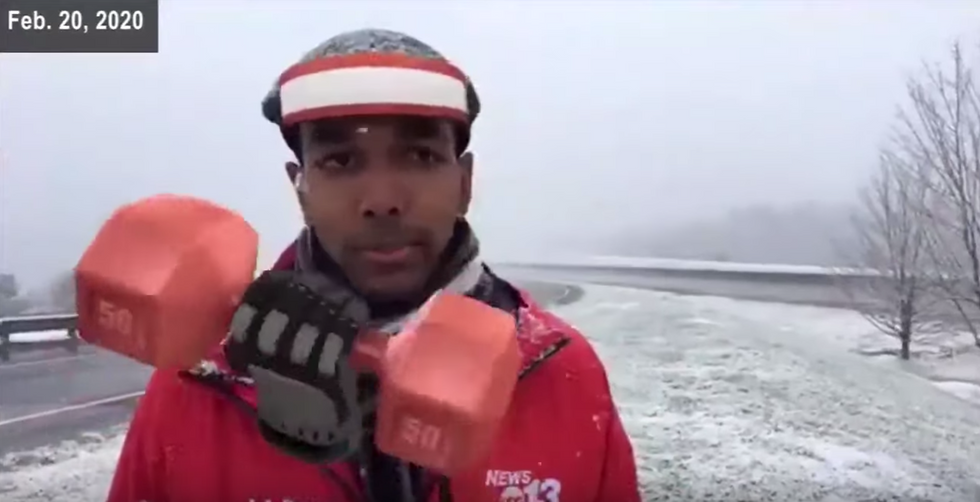 Even
when the filter was making him look like he was effortlessly lifting weights. You had one job, cameraman.
It took him a while to notice what was going on.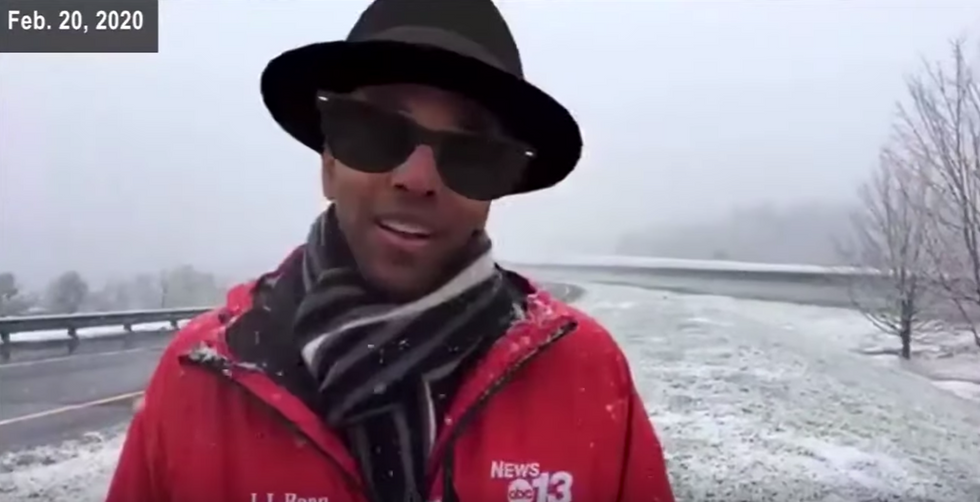 And it wasn't until he wrapped up his report, walked off-camera, and read the viewer's comments that his hilarious blunder dawned on him. "Wait, Misty, did I have a weird face?" A flabbergasted Hinton can be heard asking his colleague.
Laughter can be heard from behind the camera...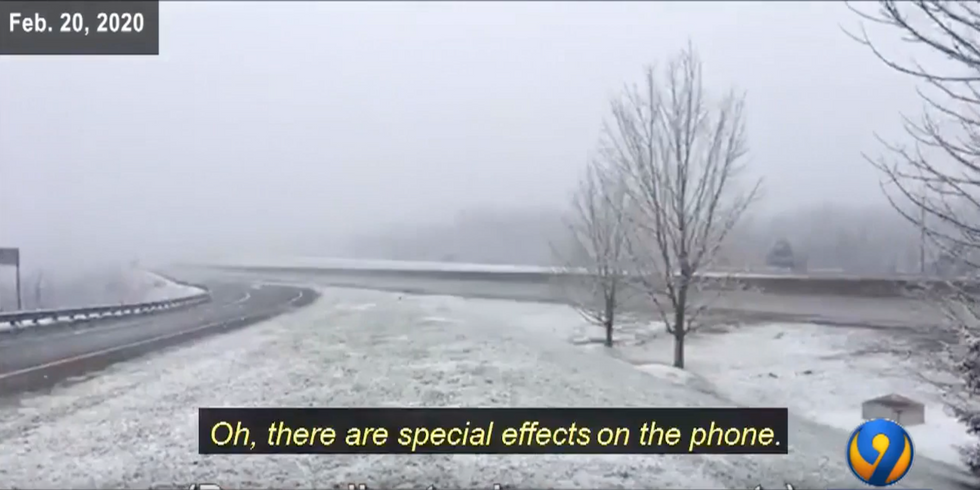 And Hinton can be heard exclaiming: "Oh, there are special effects on the phone... Well, we weren't trying to!"
The news report quickly went viral...
And has since racked up over 180,000 views. But Hinton has taken his humiliation in his stride, and took to Facebook to address the incident: "The photog [sic] I was working with said something about the screen having weird faces. He didn't elaborate, so I said it would probably go away. Needless to say, it did not go away."
But most of all, he's simply glad that he was able to make people laugh.
"If you can't laugh at yourself, what's the point of laughter? I hope you enjoyed the snow day, and remember to smile and laugh!" You can watch the full report above. Sadly, not all reporters have so much fun while on air. An Italian news anchor found herself the victim of some awful and sexist discrimination, but she responded in the best way. Keep scrolling for the full story...