Laurel Hubbard made history this week, being the first transgender athlete to compete in an individual competition at the Olympics. However, her participation in the Games has led to a divide between fans and competitors.
Competing in the women's weightlifting, Hubbard unfortunately finished last, though already achieved a lot just by being there. She qualified for the Tokyo Games after changes were made to the International Olympic Committee (IOC) qualifying guidelines in 2015.
Predictably this drew a lot of attention, and did so again when the 3 medal winners in her category were interviewed on the podium following the event.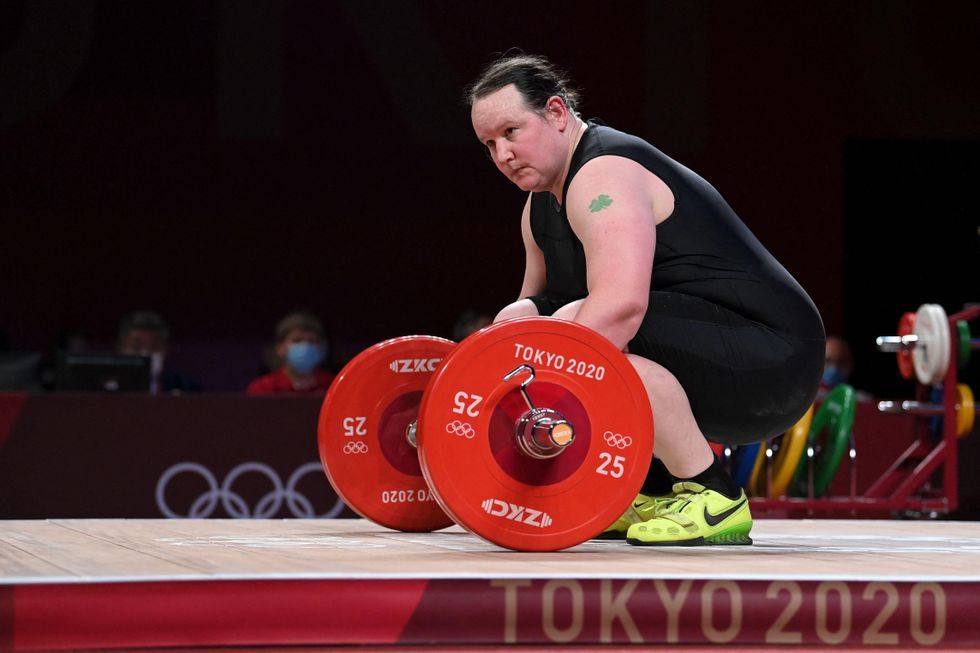 China's Li Wenwen, Britain's Emily Campbell, and USA's Sarah Robles, who won gold, silver and bronze, respectively, were fulfilling their media duties when a reporter asked about Hubbard's involvement.

"There was a historic night here with Laurel Hubbard competing as the first openly transgender in an individual event. I was wondering what you felt about that and what you felt that took place in your sport," the reporter asked.
What followed was an air of awkwardness as all 3 medalists didn't seem to acknowledge what was said.
What felt like a lifetime passed before Team USA's Robles broke the silence, saying: "No, thank you."
It remains to be seen why the 3 athletes avoided the question, with only guesses being made to determine an answer. A number of avid viewers pointed out that it could well be that they didn't answer because it's not their place to do so, and out of respect for Hubbard, who failed to record a single lift during the competition.
Since her involvement in the Games, Hubbard has set her sights on retirement.
Having had time to reflect on her Olympic journey, she spoke to a broadcaster in her native country of New Zealand, saying that "age has caught up with me."
"My involvement in sport is probably due, if nothing else, to heroic amounts of anti-inflammatories, and it's probably time for me to start thinking about hanging up the boots and concentrating on other things in my life."
She also made it clear that she doesn't think of herself as a role model following the Games, saying that offering a sense of encouragement feels more apt.
"I'm not sure that a role model is something I could ever aspire to be, instead I hope that just by being I can provide some sense of encouragement," she added.
Either way Hubbard will be remembered as a history-maker, and someone who fought for LGBTQ+ inclusiveness on one of the biggest stages in the world.