Finding an animal in distress can pull at your heartstrings, and you would like to think that more often than not, humans will go out of their way to help to save the critter.
That was the case when a young fox was found stuck in a muddy hole outside of London's Canary Wharf in such bad shape it barely looked like a living thing.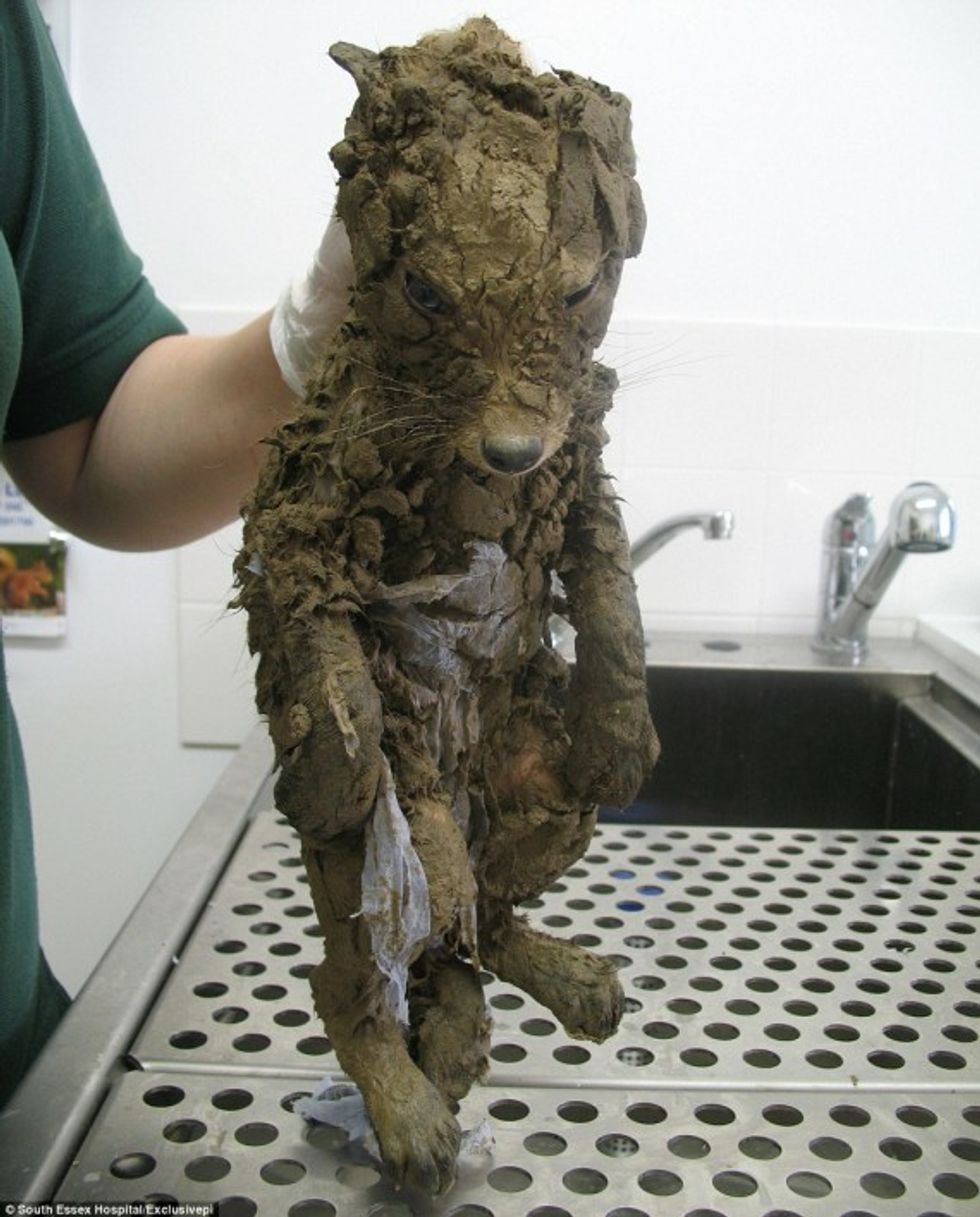 The builders pulled the little fox out of his hole and brought him to South Essex Wildlife Hospital.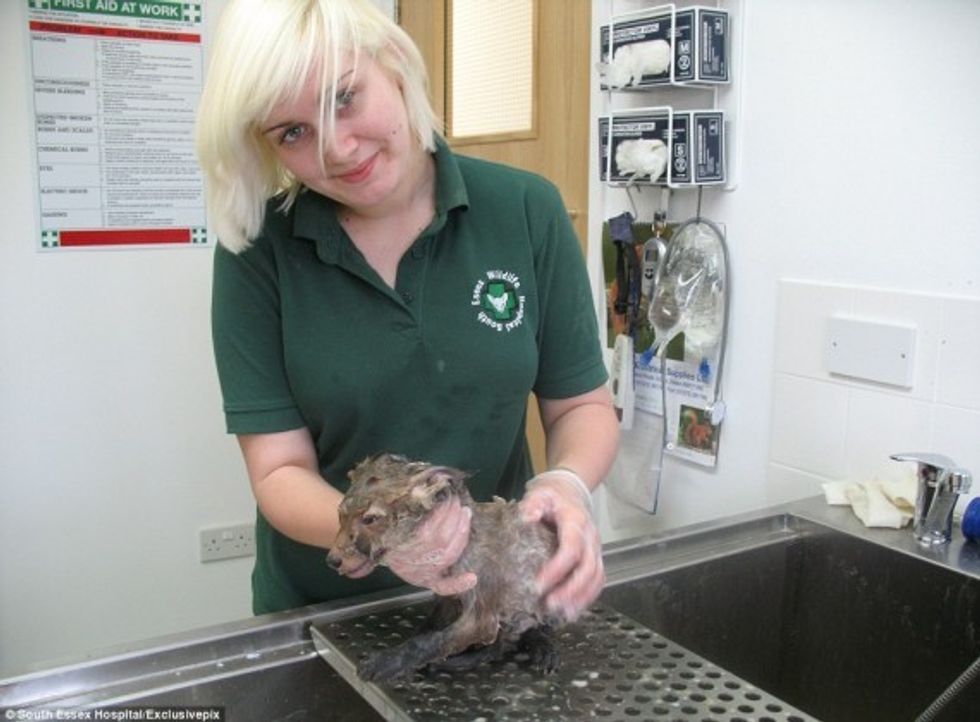 Hospital staff cleaned up their newest patient, whom they named Muddsey, and gave him enough food and water to help him regain his strength.