The death count due the wildfires continues to rise, and as more and more people have been reported missing, firefighters have been searching for any people or animals that could be trapped in the wreckage left behind...
America is on fire.
Notice that hazy, milky sky this morning? That is a result of smoke (well above our heads) from wildfires across th… https://t.co/XwIGe5159c

— NWS Wakefield (@NWS Wakefield)1600172050.0
For over a month now, wildfires have been burning across the west, plunging California and other nearby states into crises.
It is a truly terrifying time...
The climate emergency from space: Hurricane Sally + California wildfire smoke that's been pulled across the entire… https://t.co/r6V76VHl9Q

— Eric Holthaus (@Eric Holthaus)1600123649.0
And, sadly, the fires are showing no sign of slowing down anytime soon.
Things are getting out of hand.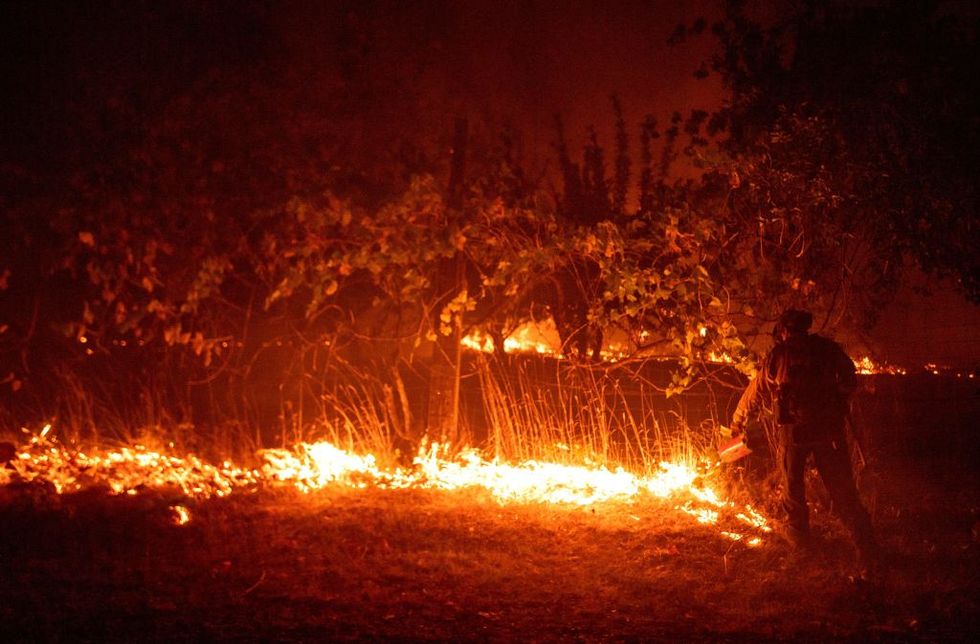 CNN 
reported that there are currently forty large fires burning across California, Oregon, and Washington after extreme heat and high winds spurred on the flames.
Thousands of residents have been evacuated...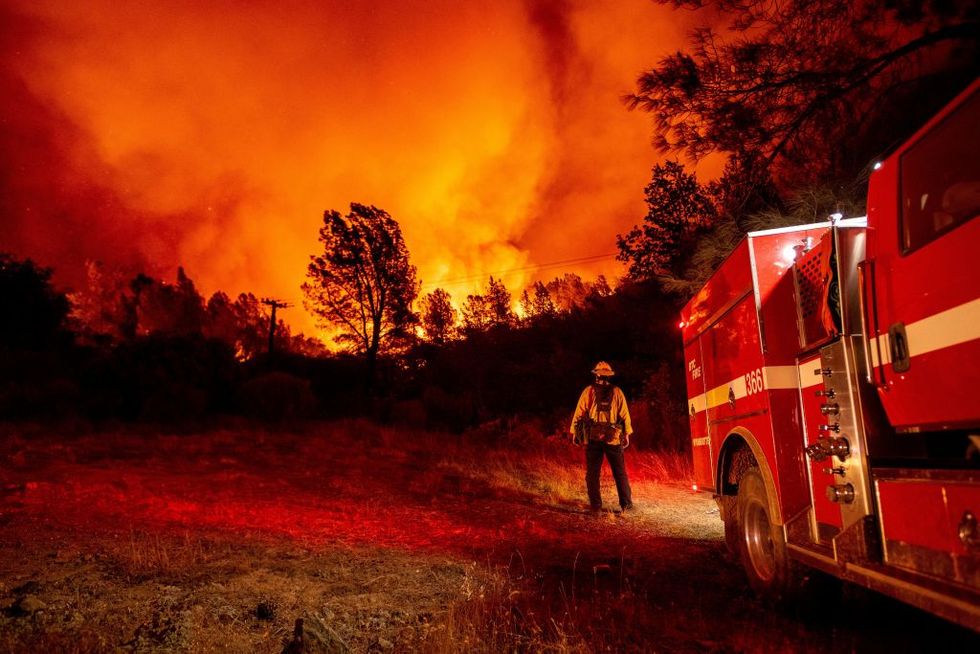 And more than 2 million acres have burned in California this year
alone.
As time trickles on, more and more photos have been emerging from these dismayed areas...
California burning down #CaliforniaFires https://t.co/7tqKtWWWna

— Sawyer (@Sawyer)1599720235.0
Giving us a perfect, yet harrowing insight into the magnitude of these fires.
Understandably, people have been left incredibly alarmed by the shocking sights...
Anyone else totally haunted by the red sky pictures?

— andrew (@andrew)1599747682.0
And it is making many of us ask the question - how on earth has this been allowed to happen?!
Well, as you may have guessed, we mainly have ourselves to blame.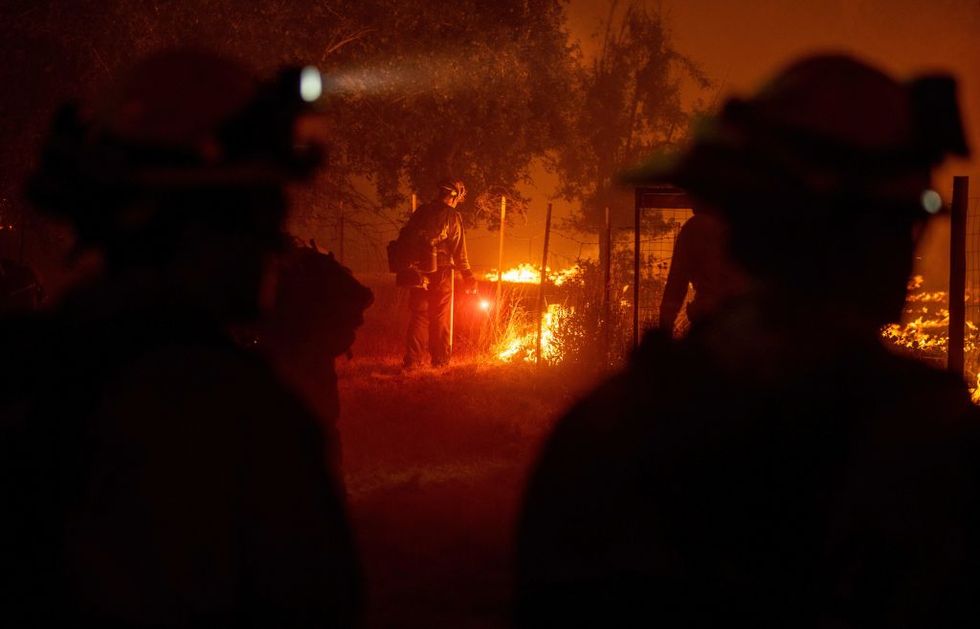 While some of these fires were started as a result of natural causes, the majority are sadly man-made.
For example...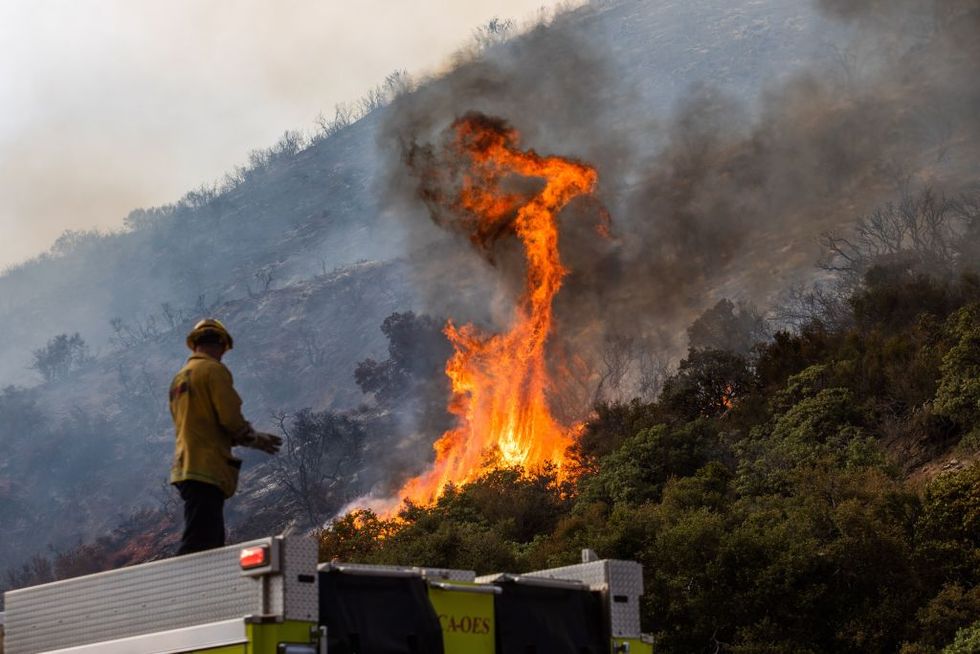 The El Dorado Fire, which has grown to more than 10,000 acres, was ignited when a family used a "pyrotechnic device" for a flamboyant
gender reveal
party. Over six-hundred firefighters were called to tackle the blaze which became
so bad
that it could even be seen from satellites in space.
And, as a result of the blaze...
El Dorado Fire is now well established, going to be a long week https://t.co/WMN970nbtB

— Ryan Vaccaro (@Ryan Vaccaro)1599331174.0
California Governor, Gavin Newsom, was forced on Sunday to declare a state of emergency in 5 counties.
Many other fires have been caused by mundane human actions...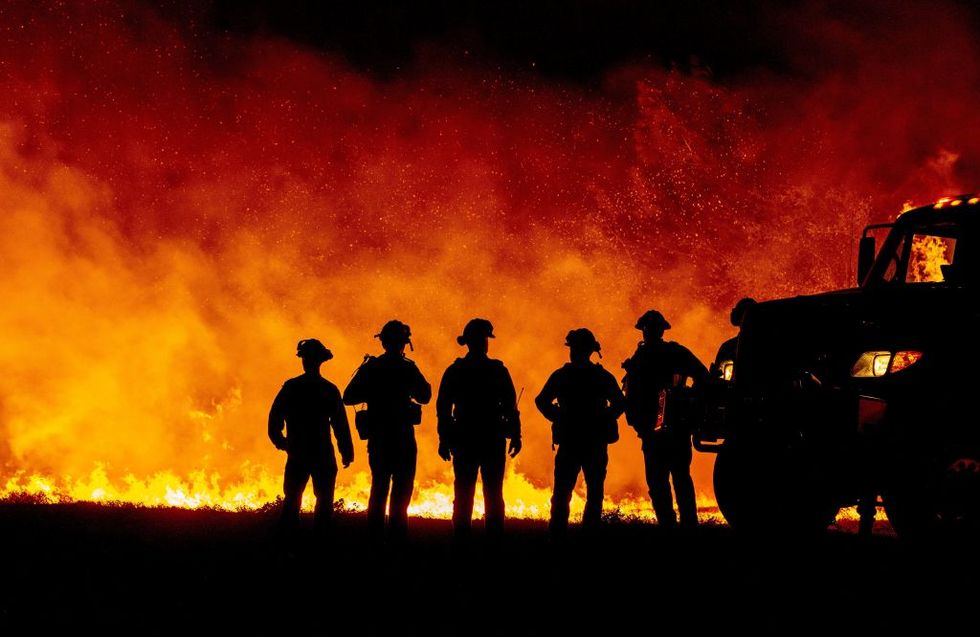 Like driving a car that sends soot into dry vegetation, as was the case with the Apple Fire in Southern California this year.
Others have been caused by power transmission lines or other pieces of utility equipment...
Which may spark and ignite fires in remote - and highly flammable - areas.
So many lives are now at risk...
sources
, twenty-nine people have now died as a result of these deadly fires.
Thousands of people have been left homeless while desperately searching for those left behind.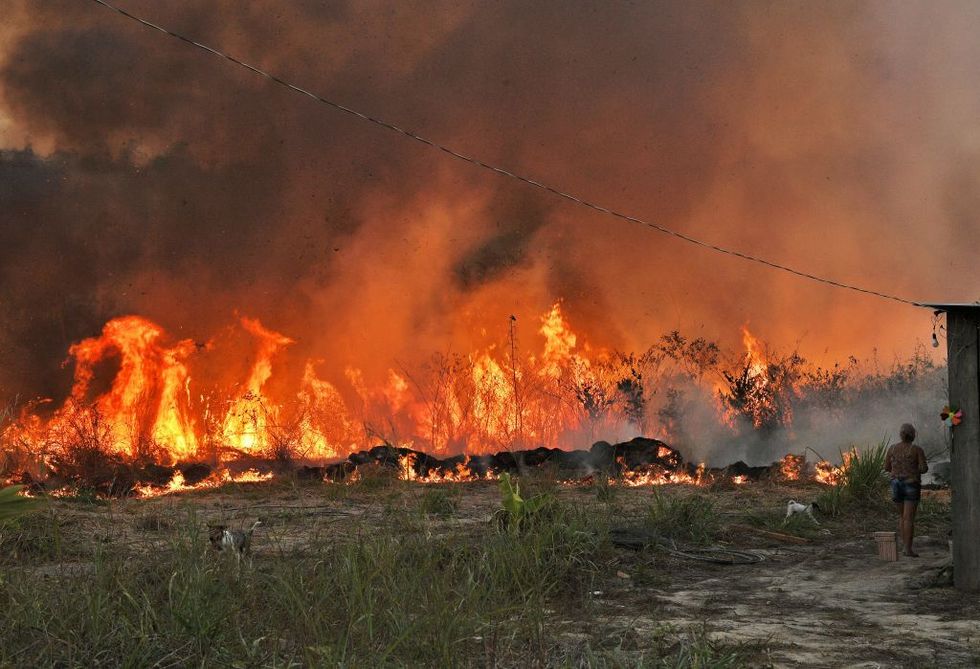 First responders came across a puppy while searching for people left behind in the wreckage of the fires.
As firefighter team in California was scouring the burnt surroundings...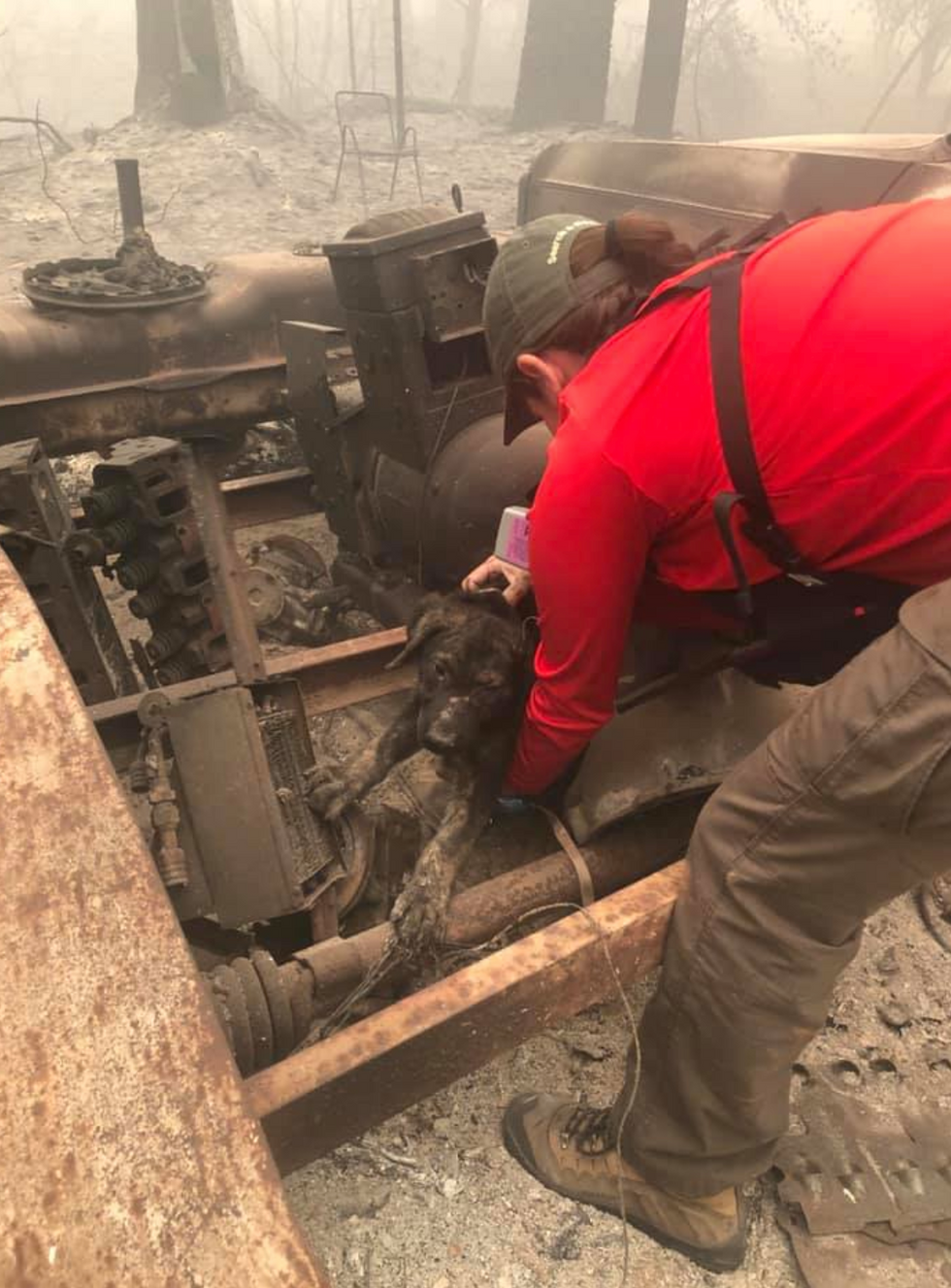 And found an "adorable puppy" in the ashes of a burnt property.
According to the Butte County Sheriff's Office...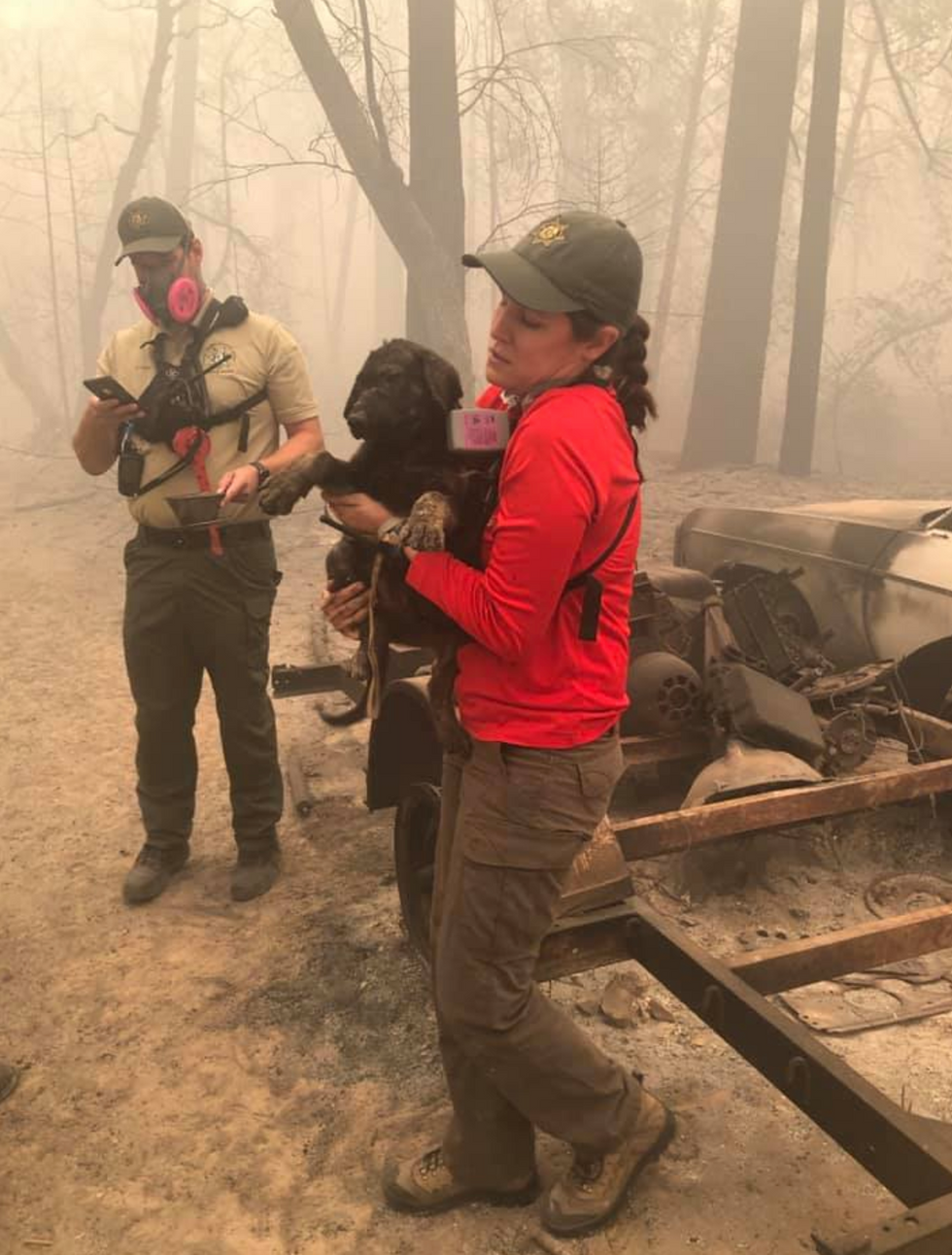 Miraculously the dog only suffered mild burns.
They shared the photos on Facebook on Saturday, as well as information about the pup...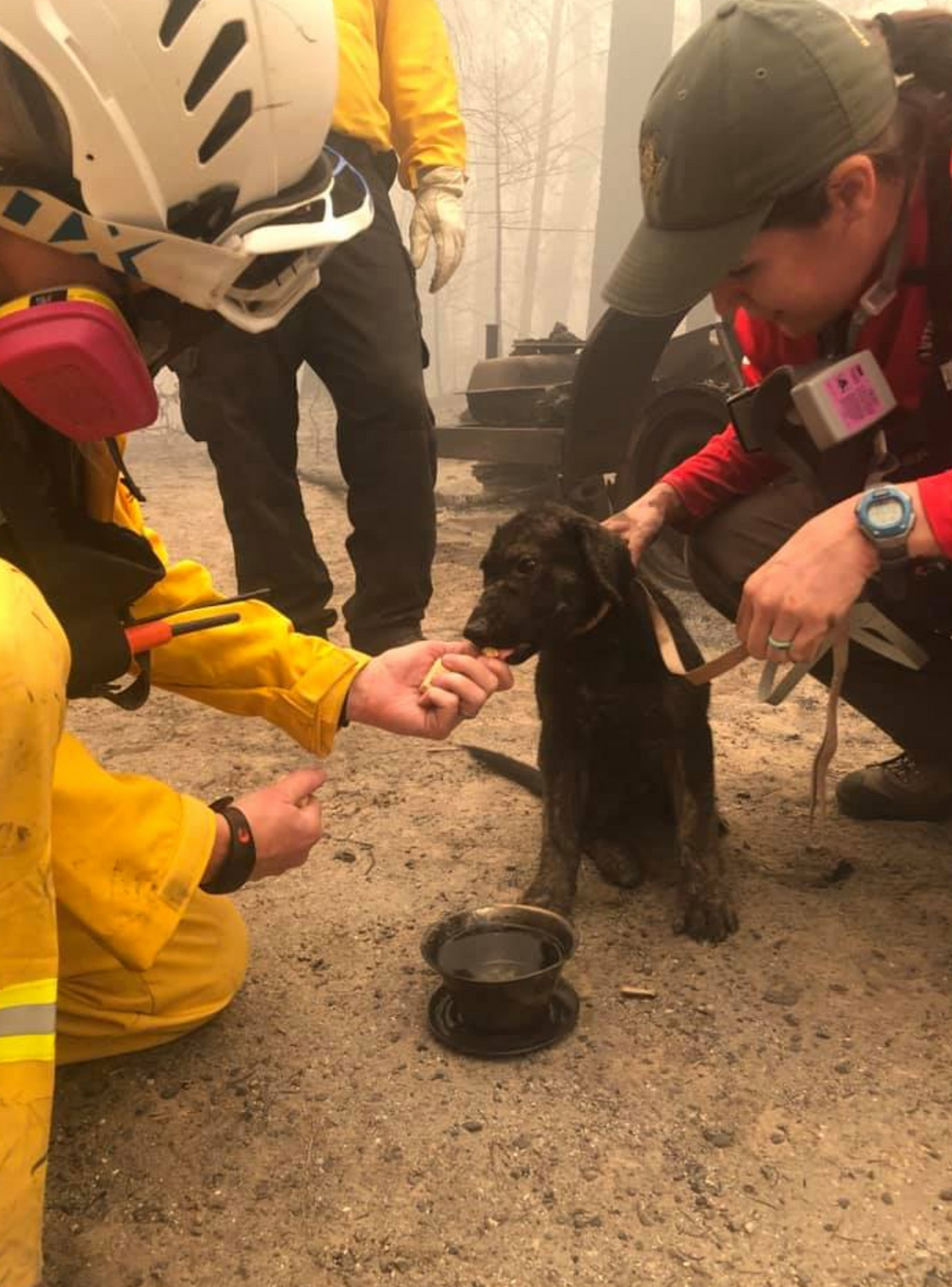 The "welcomed discovery" was "unexpected" but put a smile on everyone's faces.
They wrote: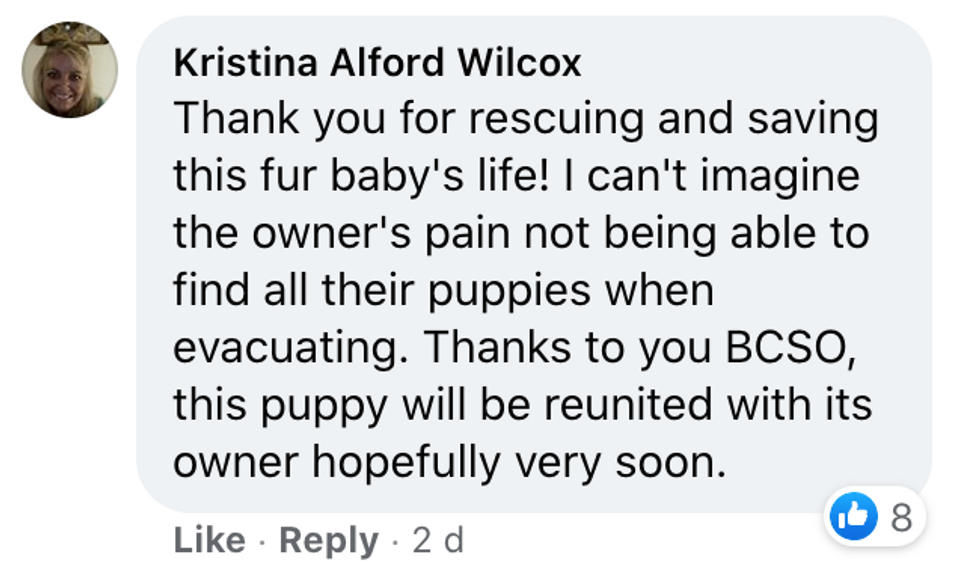 "These last several days have been hard on our entire county and we thought we would share a positive story today. Yesterday, as BCSO deputies and members of BCSO Search and Rescue were searching through properties impacted by the fire, they made an unexpected and welcomed discovery on a large property in Berry Creek, this adorable puppy."
They named the "sweet" dog Trooper...

After rescuing him, they took the pup to Valley Oaks Veterinary Center in Chico, California, to be looked over.
The Sheriff's Department noted: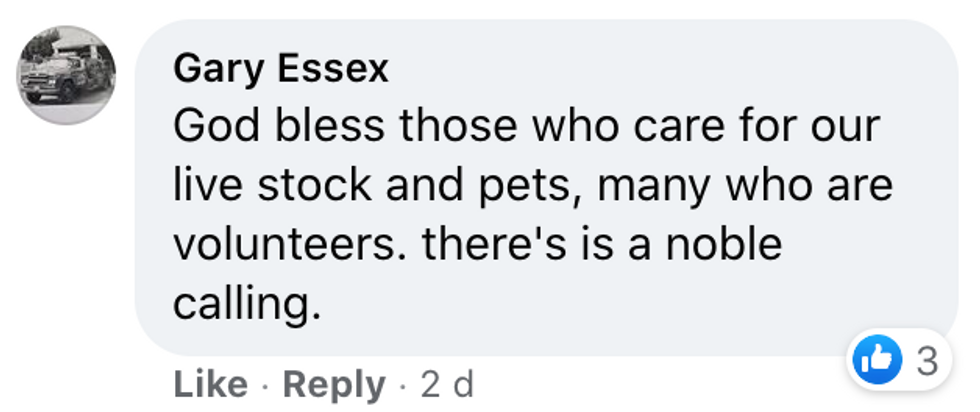 "After doing some investigating, we found out that the owner of the property has several dogs and was not able to locate them all before needing to evacuate."
Finally, we have some good news coming out of the devastating fires.
Although we've still got a long way to go. Keep scrolling for more on the tragic wildfires...