Listen, y'all, I have to be honest with you. I'm nervous. And by nervous, I mean I'm shook. Why? Cause the end is nigh! Okay, well maybe it's not nigh, nigh (but it's pretty darned nigh).
As you know, technology has recently been moving at a very aggressive pace. They're even saying we're going to have driverless cars by 2020 piloting the streets of Los Angeles.
WATCH: Meet Zhong Zhong and Hua Hua, the first non-human primates to be cloned https://t.co/IlFSnx7wKW https://t.co/a0ukVDAcGN

— Reuters (@Reuters)1516829665.0
The twins – or should I say 
clones
– were born six to eight weeks ago, using the same procedure done to create Dolly the sheep 20 years ago, somatic cell nuclear transfer (SCNT), a process "which involves transferring the nucleus of a cell, which includes its DNA, into an egg which has had its nucleus removed."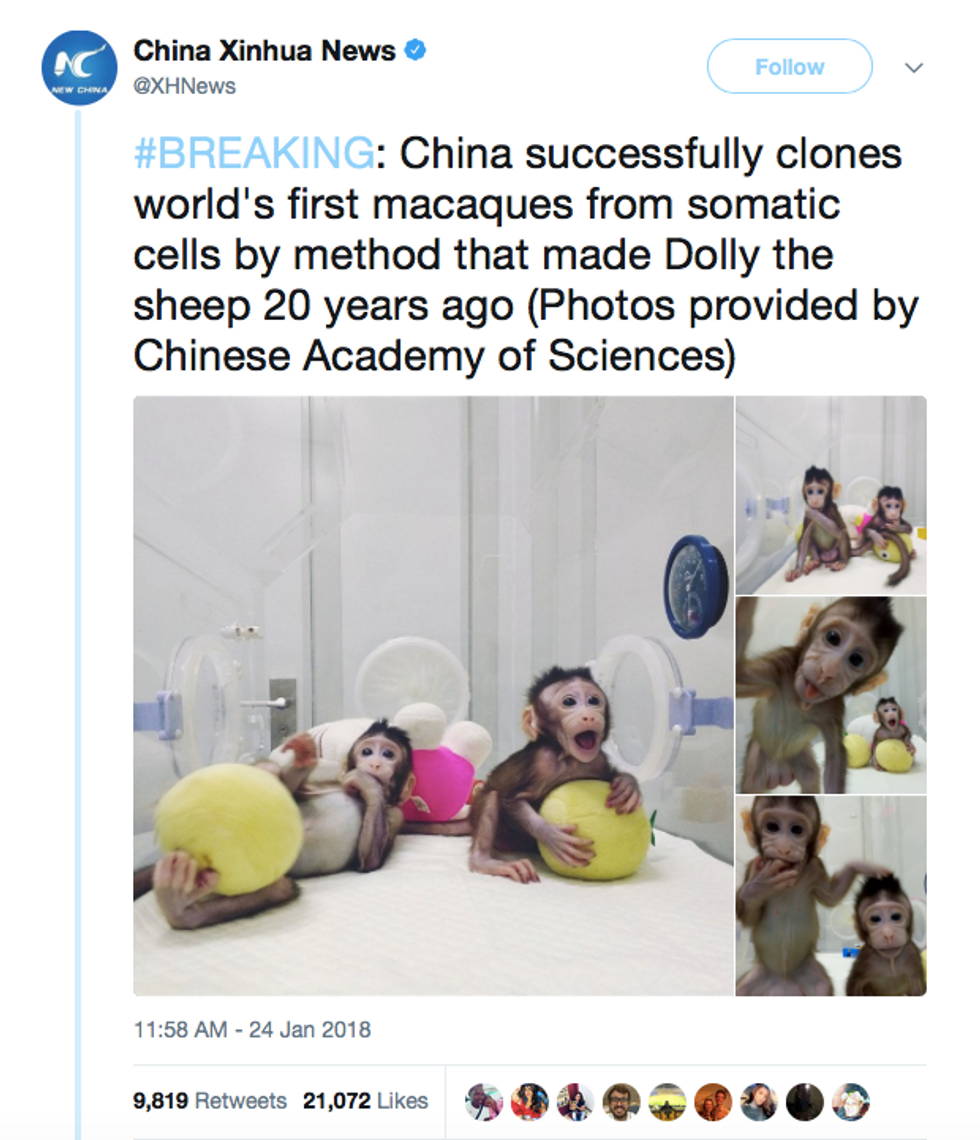 "Humans are primates. So (for) the cloning of primate species, including humans, the technical barrier is now broken," Muming Poo, a scientist who helped supervise the program, told reporters in a conference call. Nope, sayeth I.
The Island,
and the 20,000 other sci-fi movies that deal with this exact scenario. It never ends well – never. I'm already waiting for news reports 20 years from now when they find a factory manufacturing human clones for parts. Just sayin.