As California continues to burn, millions are waking up to eerie skies, with scenes that could only be described as apocalyptic...
Millions of people from California and Oregon woke up on Sept. 9 to scenes straight out of a movie...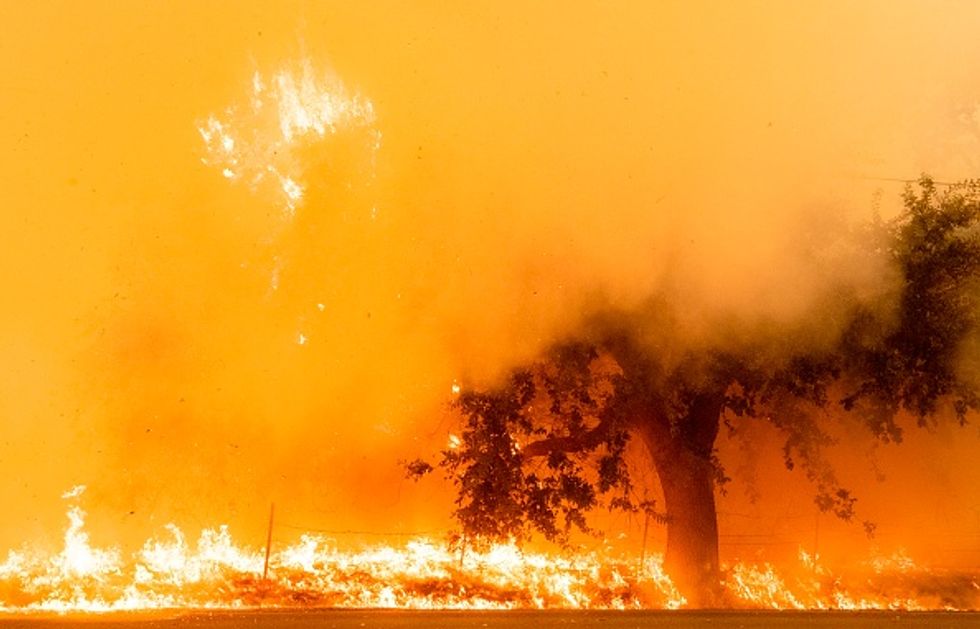 Wildfires have been spreading rapidly, destroying anything in its path including people's homes.
Smoke from the wildfires has enveloped the skies in a sinister glow...
In case you were wondering what the apocalypse looks like, here are some mid-morning images from my brother's girl… https://t.co/DP0dy8FBcS

— Emma Arnold (@Emma Arnold)1599675978.0
Wiping out our well-loved landmarks, with others now covered in an orange-yellow light.
There have been 560 fires so far, with some of them being the biggest on record.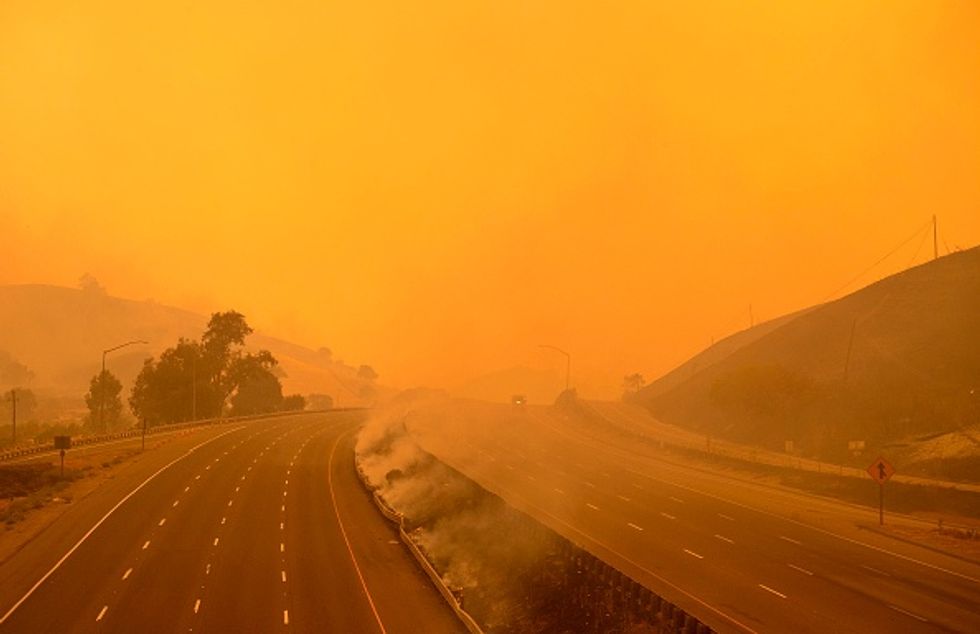 By the end of last week, officials claimed that the fires had doubled in size, the worst being in the mountains to the south and east of San Francisco.
A lot of the other fires are in hard-to-reach areas.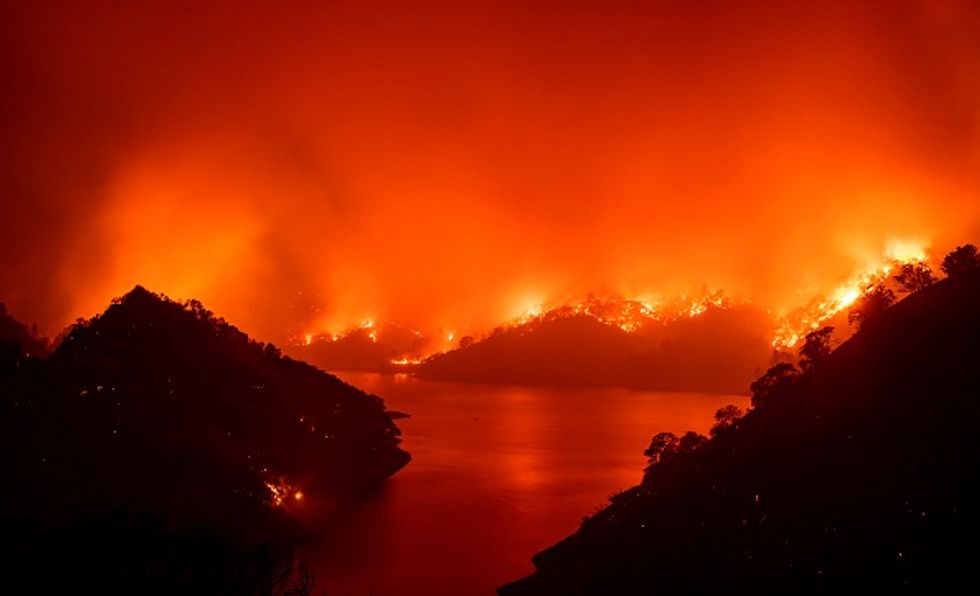 This includes rocky terrain and non-accessible woodland areas that have been burning for days.
Reuters also recently reported that the flames are now reaching larger areas such as Santa Cruz.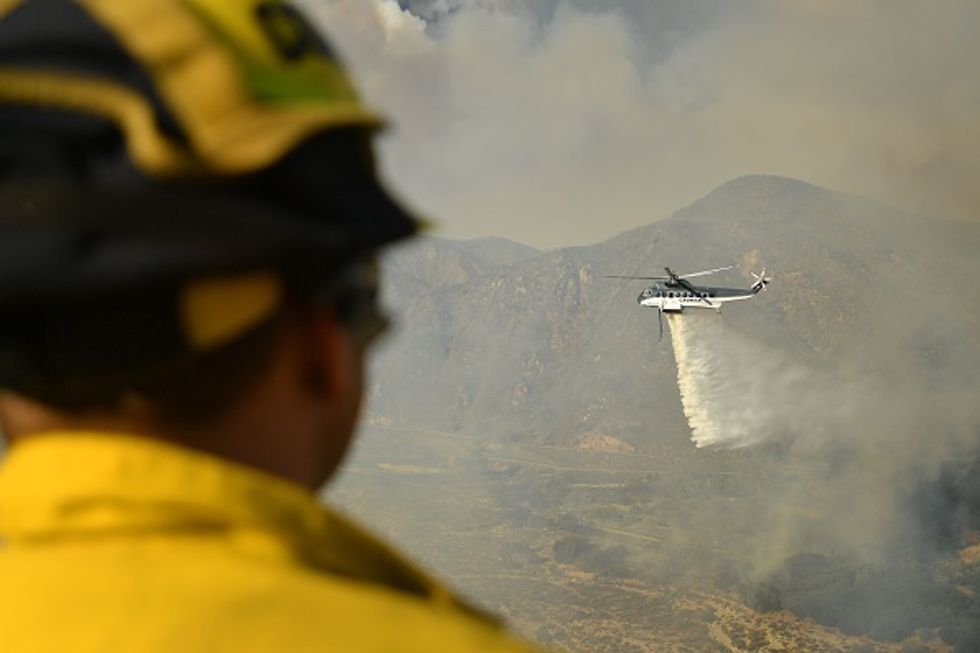 University of California Santa Cruz has been affected as they are now one-mile off reaching the main campus in what has been described as "frightening speed."
In California, at least 32 major fires were burning as of Wednesday afternoon and more than 64,000 people were under an evacuation order.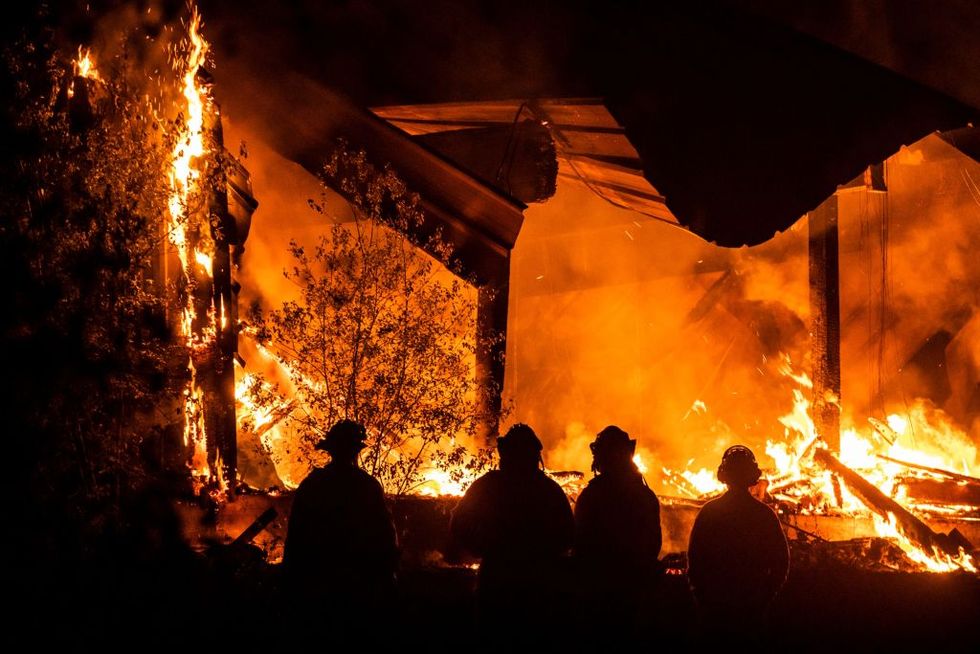 Due to the intensity of the blazes, emergency services have issued warnings statewide, stressing the dangers of the situation.
Donald Trump is being urged to issue a presidential disaster declaration.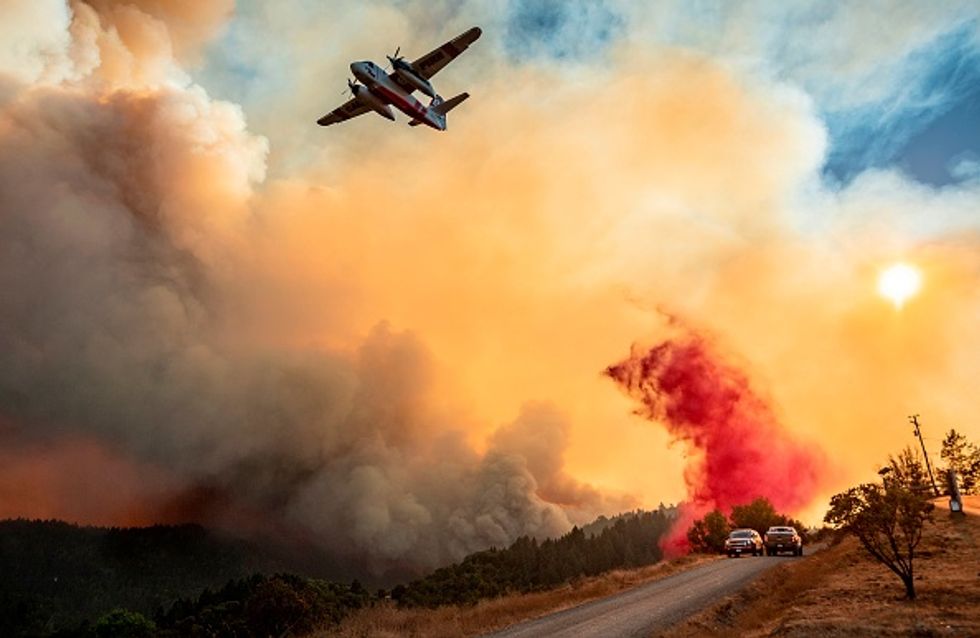 700 buildings have been completely destroyed and the blaze has also claimed the lives of 6 innocent civilians and injured 43 more.
LA fire chief, Ralph Terrazas, has previously spoken out when the wildfires first started getting fierce.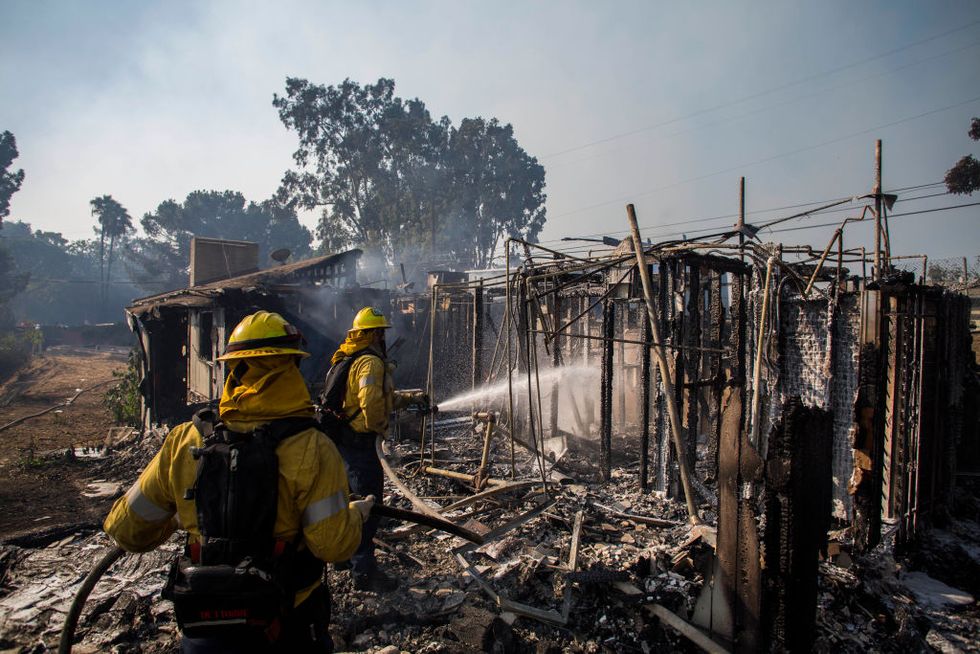 "They had to make some tough decisions on which houses they were able to protect," he said.
And now it seems as though even that level of protection is not enough.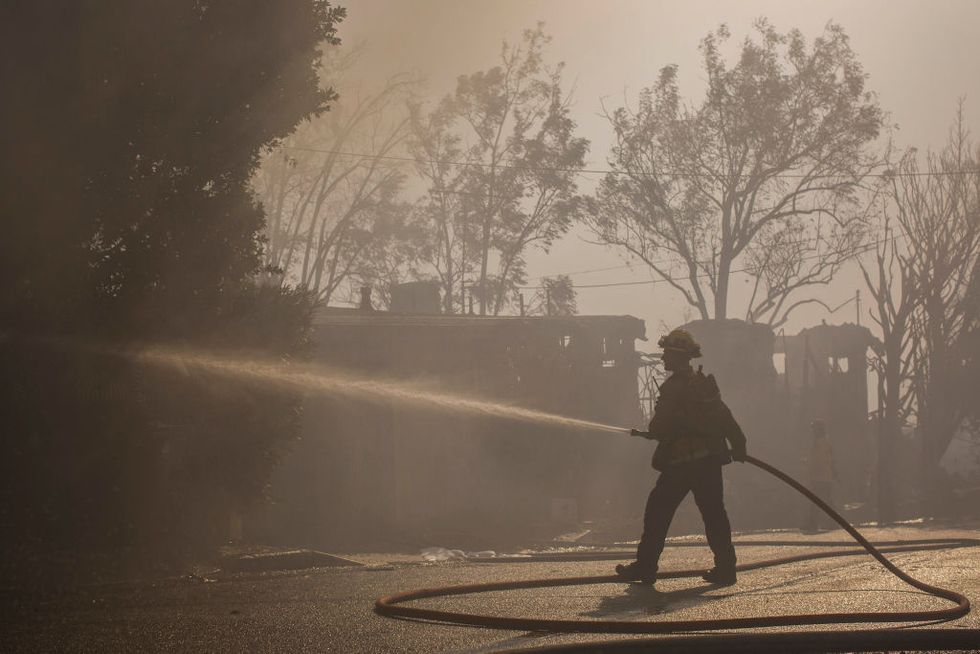 Firefighters from other states such as Oregon, New Mexico and Texas are rushing onto the scene with emergency equipment and extra bodies to help tackle the problem.
However, things are only getting worse.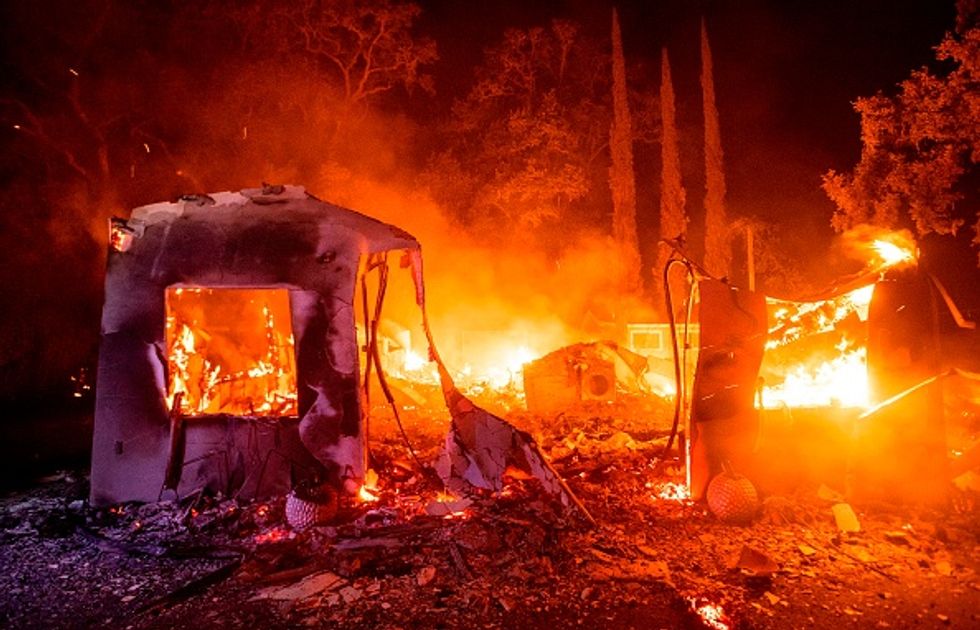 With winds reaching approximately eighty miles an hour over the past two days, it is believed that they have aided the beastly fire in engulfing land at a quicker rate. Due to this reason, over 170,000 residents have been told to flee the area.
How was such a devastating blaze caused?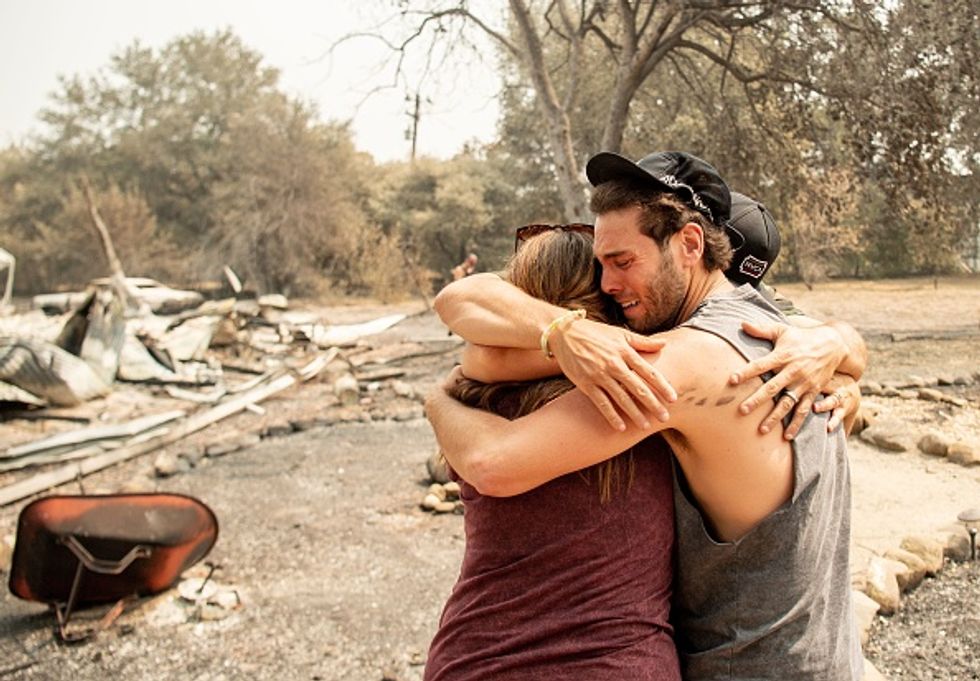 Well, a record-breaking heatwave combined with a lightning storm of 11,000 strikes have resulted in the disastrous flames.
Experts have also stated that climate change has played a role in all of this.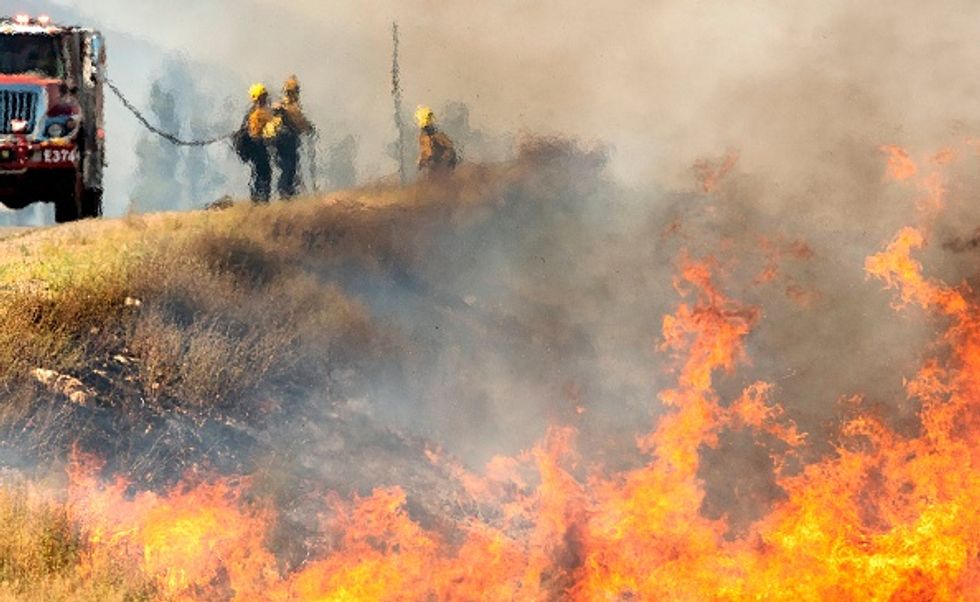 As the temperature of the earth continues to rise, it is no secret that it has played a role in aiding the California fires.
The firefighters on the front line are working hard to tackle the blaze.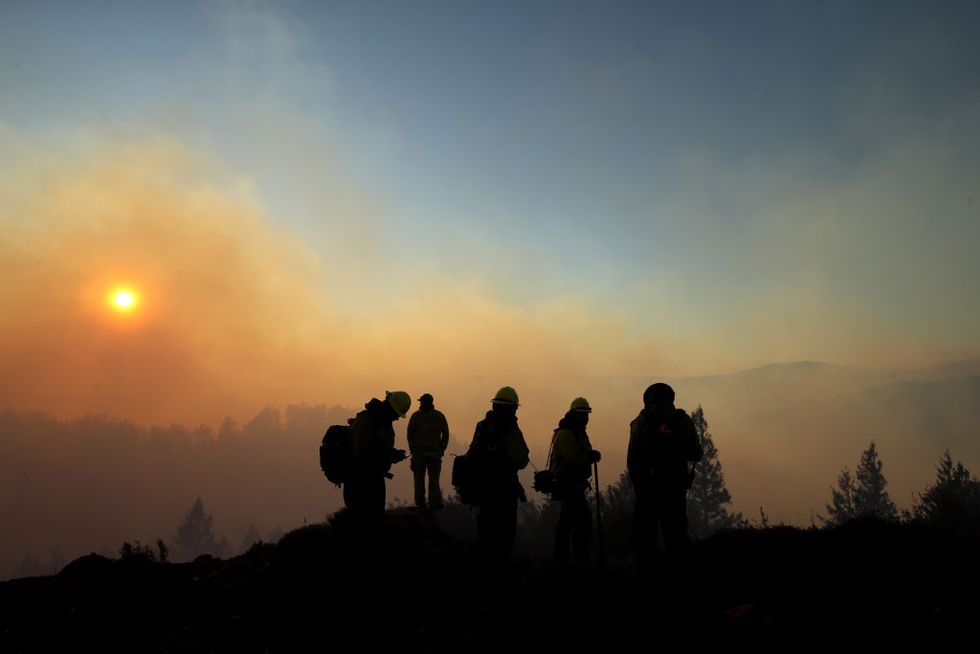 Right now, over 12,000 emergency service personnel have been deployed on the mission to get the fire under control and hopefully eradicate it before it causes more destruction.
However, this is easier said than done.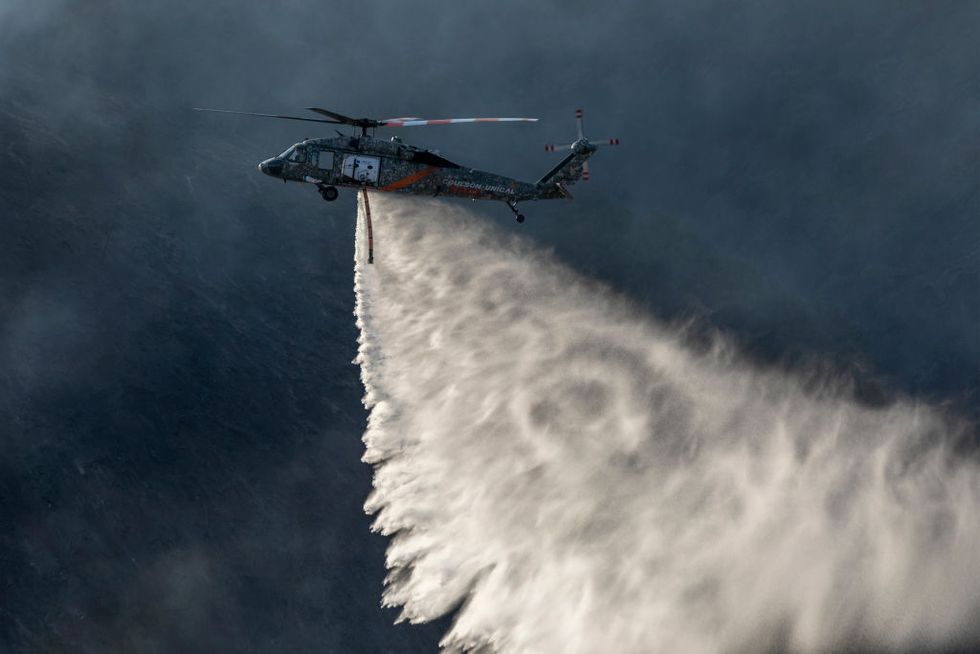 It has been reported that under half of the fire has actually been contained. Weather experts have claimed that winds are going to continue fanning the flames, which will only add more pressure to the people trying to regain control.
So this is why the state is pleading for help.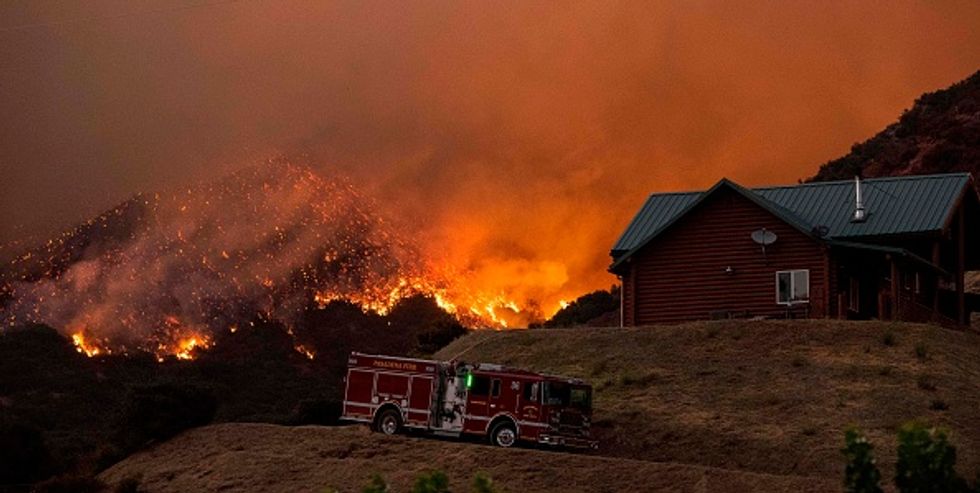 Governor Gavin Newsom has recently asked for help from firefighters in Australia and Canada in order to get the fires under control.
And despite the help from other countries, they're still in a desperate battle to contain the flames...
Insane skies right now in Stayton, Oregon. 🤯 Crazy these images aren't from the early morning or late at night... t… https://t.co/BDHQ7KLghD

— Bonnie Silkman KPTV (@Bonnie Silkman KPTV)1599590933.0
With residents of Oregon and California having to leave their houses and belongings behind in a bid to escape the flames.
CalFire reported 7 confirmed deaths on Wednesday as a result of the blazes.
The Golden Gate Bridge under dark orange skies in San Francisco due to multiple wildfires burning. #2020 is in the… https://t.co/4sZY4GPM8z

— ल_Lit🔥 (@ल_Lit🔥)1599727576.0
And officials warned that the death toll would most likely increase.
In the San Francisco Bay Area, people woke to apocalyptic scenes out of windows, where the light had cast a dim fog.
Sunrise on September 9, 2020, the 23rd consecutive Spair-the-Air day due to wildfires. Yesterday, we had ash fallin… https://t.co/N5BdHmpkrn

— A-ha-ha, Evee! (@A-ha-ha, Evee!)1599659452.0
"I guess we don't do dawn anymore in California," said resident, Andrew Leonard, who has a newsletter devoted to globalization and Sichuan food.
From Berkeley and Oakland to as far away as Salem people were baffled by the views, which lead many to believe it was still night despite being 8 in the morning.
If this orange sky is representative of anything—it's that the time to act on climate change was years ago. Growin… https://t.co/RMuqxaM8R7

— James Coleman (@James Coleman)1599673264.0
In Northern California as the sky got increasingly darker as the day went on.
The Bay Area Air Quality District tried to explain the phenomena in a tweet...
"These smoke particles scatter blue light & only allow yellow-orange-red light to reach the surface, causing skies to look orange. If smoke becomes too thick in a certain area, most of the light will be scattered & absorbed before reaching the surface, which may cause dark skies."
Jessica Christian, a photographer at the San Francisco Chronicle, tweeted about her thoughts on it all...
"People really don't know what to do right now," she wrote. "Everyone on the Embarcadero is stopping to record the sky and chit chatting in a way I haven't seen since pre-pandemic."
A shared sense of uncertainty also lingers in the air. Is it safe to go outside?
The wildfire sky over California is very... unsettling. https://t.co/xV5DE1ADmL

— Altif Brown 🇺🇸 (@Altif Brown 🇺🇸)1599669694.0
"How it feels, it's just the vulnerability of it," said Nathan Landers, who lives in Oakland and works for an energy efficiency company. "You have all this information--fire maps online, constant updates on social media. You can get all this information, but there's nothing you can do about it."
2020 has beaten 2018's record of more than 1.9 million acres burned, as 2.2 million acres have gone up in flames in California this year alone.
My sister just took these pictures from her house in Sublimity. She says there are large chunks of ash falling arou… https://t.co/j6aAeheViN

— John Hendricks (@John Hendricks)1599578711.0
And fire season isn't over yet, we still have 2 months left.
We can only hope that the fires start to die down.
Hwy 213 Road conditions heading back toward Oregon City. @fox12oregon https://t.co/taQk4JFJuE

— Devin Eskew (@Devin Eskew)1599689772.0
Keep scrolling for some more positive news about the bushfires in New South Wales...