As parents, you try and raise your kids right so that when they go out into society — and to school — they treat people with respect. But once they're out of your sight, there are other influences on their behavior, like teachers, for example.
That brings us to a letter written by a retired teacher that addresses the issue of parental responsibility.
If there's one thing that we've seen from parents on social media, it's that they don't like to be told how to raise their kids.
We've seen it a number of matters.
@crwnclthg I'm not shaming anyone but most times school administrators would call parents if students break the dre… https://t.co/wpjF8zkTT9

— Nia 🇬🇭✨ (@Nia 🇬🇭✨)1502837420.0
Dress codes and how parents allow their children to make fashion choices have been a hot-button issue. However, schools have a responsibility to create a hospitable environment for their kids as well.
But that's certainly not the only instance in which parents have clapped back.
You know what's extremely counterproductive in educational settings? Shaming parents who can't attend after school meetings/sessions.

— Dr. Cokley 👩🏾‍🏫 (@Dr. Cokley 👩🏾‍🏫)1506041376.0
School administrators push back on parents' ability to take time out for parent-teacher conferences as well. It may be difficult for working adults to make time, but this one's a little more understandable.
Regardless of the circumstances, some parents have another explanation for getting called out by schools.
@cbokhove @DisIdealist @MrDeach27 @mikercameron parent shaming or blaming appears to be acceptable, even to the ext… https://t.co/5WFzgEfB0t

— Sue Cowley 🇪🇺 (@Sue Cowley 🇪🇺)1505307762.0
They see it is a shortcoming of the school to actually deliver on their duties, so they pass the buck to parents. As mentioned above, it's a tricky situation, and no one wants to be blamed for shaming one way or another.
Amid all this controversy, one retired teacher sent out a message that has parents FUMING!
In is she says that when it comes to a child's academic failure, it's not the school's fault, but the parent's.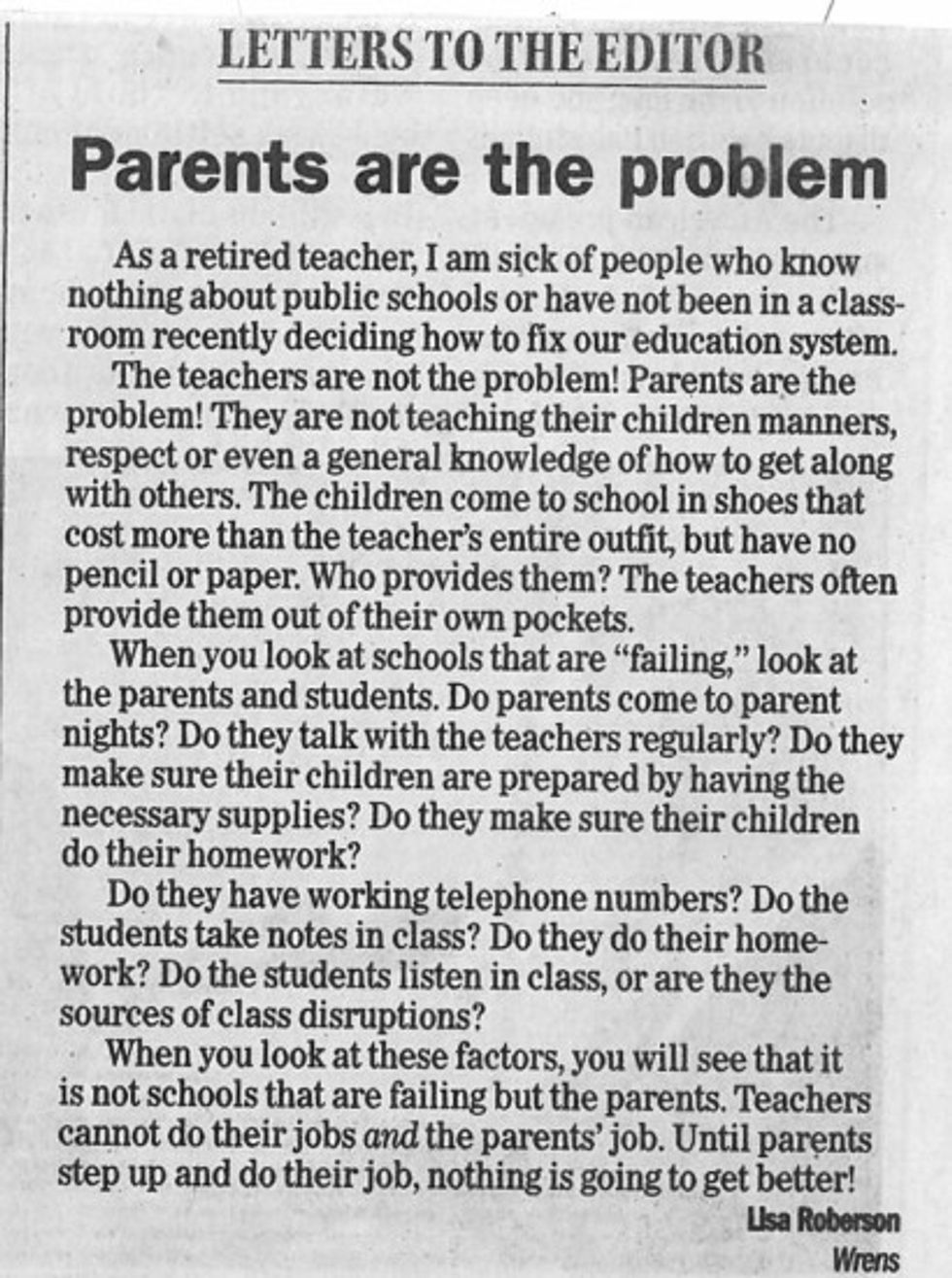 via: Facebook
When it was posted to
Facebook
, it instantly went viral and has more than 551,000 shares and counting.
It seems like this post struck a chord with other teachers.
And those who know teachers personally.
Some even pointed a finger at technology.
While many people agreed with the sentiment, there were people on both sides of the argument, which made for a lively debate.

There were people who stuck up for parents too.
Really, anyone who has to deal with kids has it rough.
People should work together, instead of blaming each other.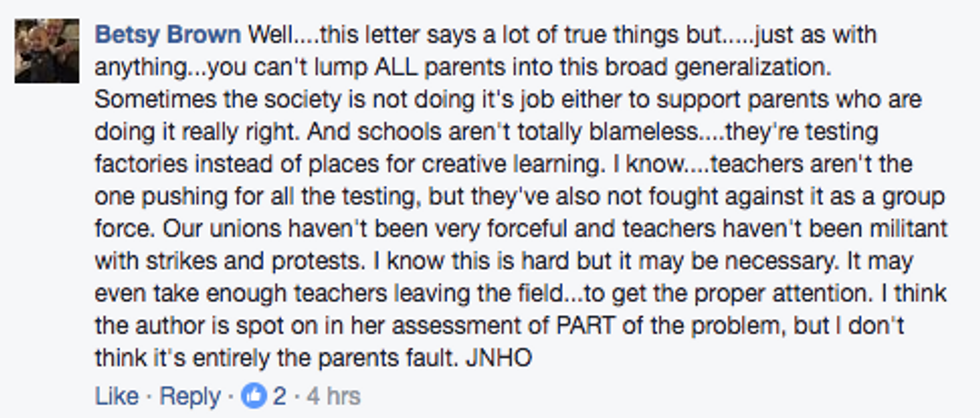 People certainly have a lot of feeings, to say the least.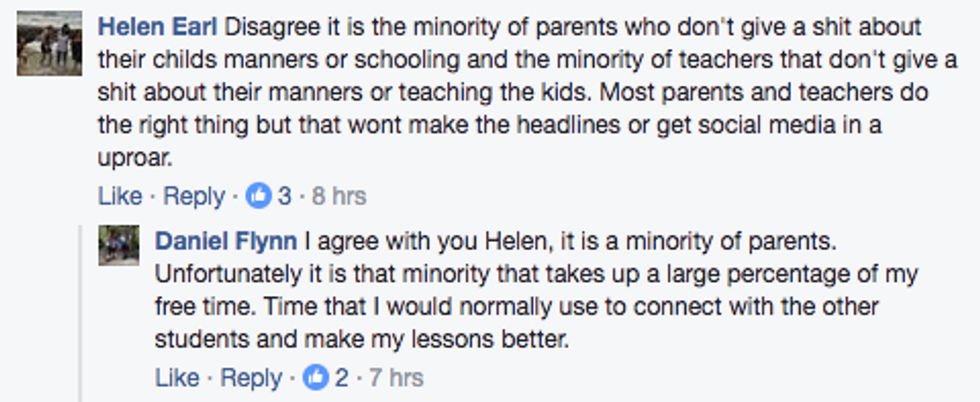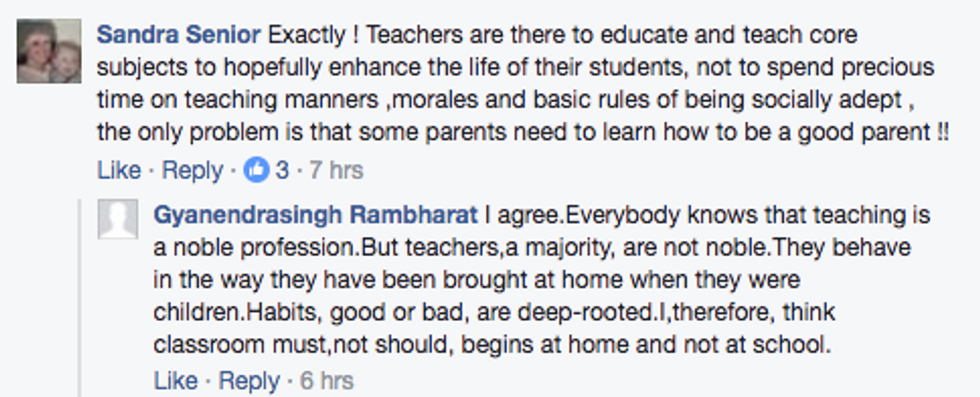 Where do YOU stand on this?