Because we all know how difficult it is to lose a pet...
For anyone who doesn't follow Ricky Gervais on social media...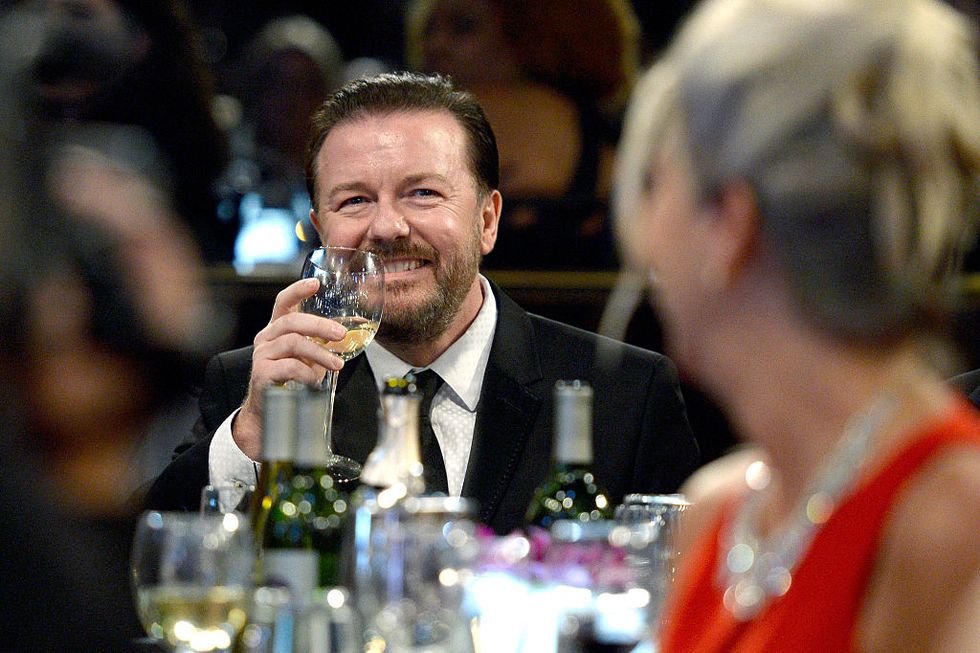 The comedian regularly shows off how he is a
huge
animal lover.
So when the news came in earlier this year that his sixteen-year-old cat, Ollie, had died...
We all know how hard it is losing a pet...
Now, Ricky Gervais is one of the most controversial comedians of all time...
via: Getty
And there's no denying that there's
certainly
a mixed opinion about him.
Gervais was first placed under the spotlight when he wrote and starred in The Office in 2001.
The sitcom was hugely successful in the U.K and even though it only ran for 2 seasons, it ultimately lead to the creation of The Office (U.S) which is one of our country's favorite sitcoms.
Gervais went on to write and star in Extras...
via: Getty
And he embarked on countless stand-up performances and comedy shows that were
very
popular amongst his fans.
Of course, his jokes aren't to everyone's taste...
And this has most certainly been proven from his numerous gigs of hosting the
Golden Globe Awards
... but we won't get into that right now!
Alongside several British TV shows and movies...
via: Getty
Gervais' most recent production is perhaps his most successful since
The Office.
After Life aired on Netflix in 2018...
via: IMDB
And fans fell head over heels in love with the dark comedy that Gervais both wrote and starred in.
The show, which has just been renewed for a third season, addressed the sensitive subjects of grief, mental health, and suicide...
via: IMDB
And Gervais' character of a man trying to heal after the death of his wife spoke volumes to so many fans all around the world.
After Life was a shift in tone compared to Gervais' usual acting style...
And the show addressed these subjects in a tasteful way without causing offense.
But earlier this year...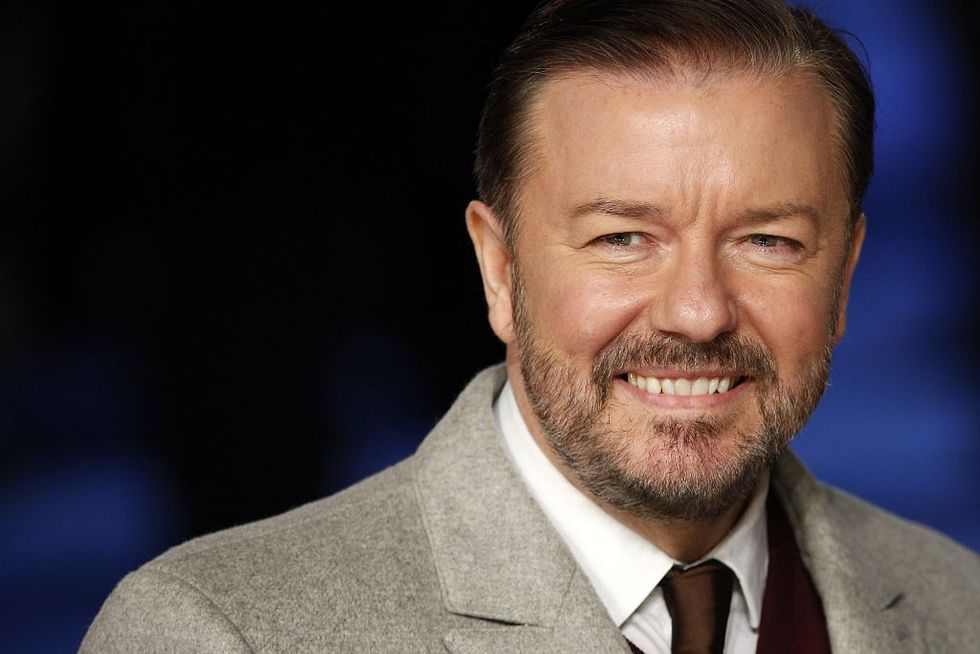 Gervais opened up about dealing with grief in his own personal life.
Any Ricky Gervais fan knows how much of an animal lover he is...
Gervais and his long-term partner, Jane Fallon, shared Ollie the cat together.
sixteen years, meaning she was a solid part of his family.
So when she passed away in March of this year, Gervais was utterly heartbroken.
Floods of messages came in for Gervais...

And fans acknowledged how unbelievably difficult it is to lose a pet -
especially
one that has been in the family for such a long time.









Even though the pain eventually heals, losing a pet is often something that will stay with you forever...
But it seems that Gervais and his partner are ready to start moving on from Ollie's loss.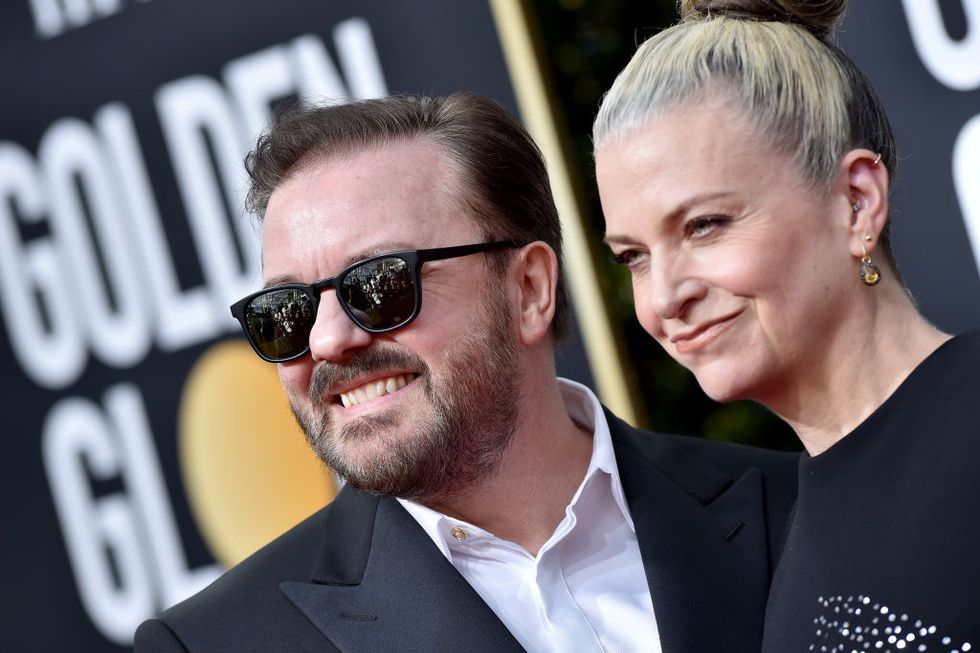 Taking to Instagram, the comedian announced that they've taken in an adorable foster cat for a short period of time.
Writing on Instagram, the animal lover said: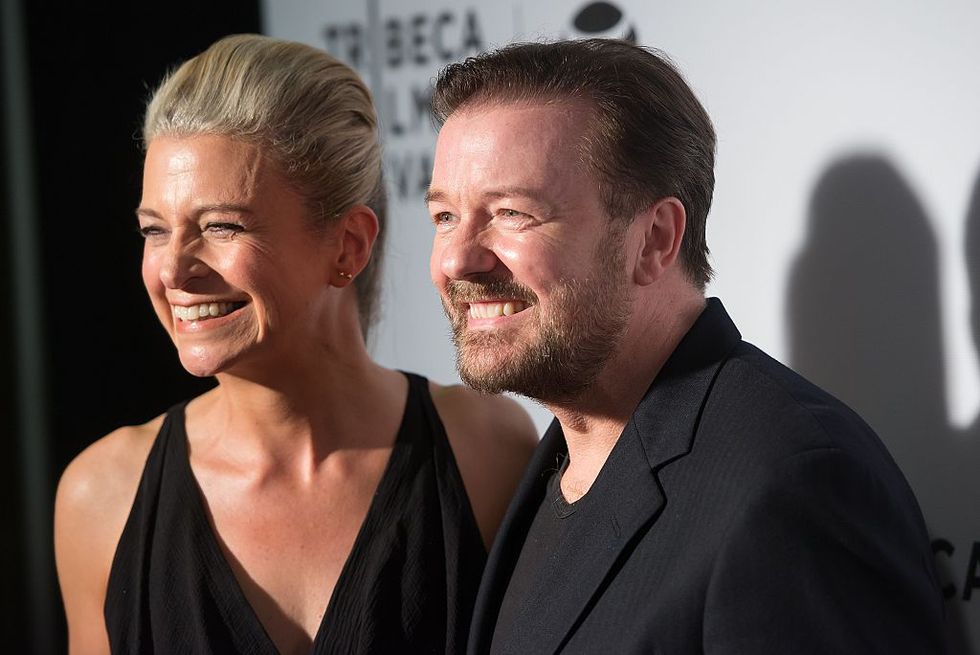 "Fostering this little beauty until she goes to her forever home. ❤️"
Fostering an animal is a great way to ease them into life with humans and it is a much kinder method than keeping them in cages for months on end.
Here's the gorgeous little cat: