There's no organic way to set this up, so let's just jump right in. A gown-length infinity snood made of mohair now exists. It's unclear who would ever want or need it, but here we are.
Eastern European-based company Dukyana has hand-knit a design they're calling the Chunky Mohair Tube Scarf and it has gone viral because it is ridiculous. It's viral-ness means that it is currently almost sold out in most colors (except gray), but interested parties can still pre-order the out-of-stock options and they will supposedly be ready in about 10-14 days. Yay for you!
There is no practical purpose for this piece of clothing — it literally doesn't have arm holes — so you won't be able to do anything in it, except maybe watch TV. Also, do everyone a favor and try not to run, or walk down stairs in this scarf, as it is somewhat tight-looking around the legs, and since there are no arm holes, you won't be able to brace for a fall.
Some might say it's too big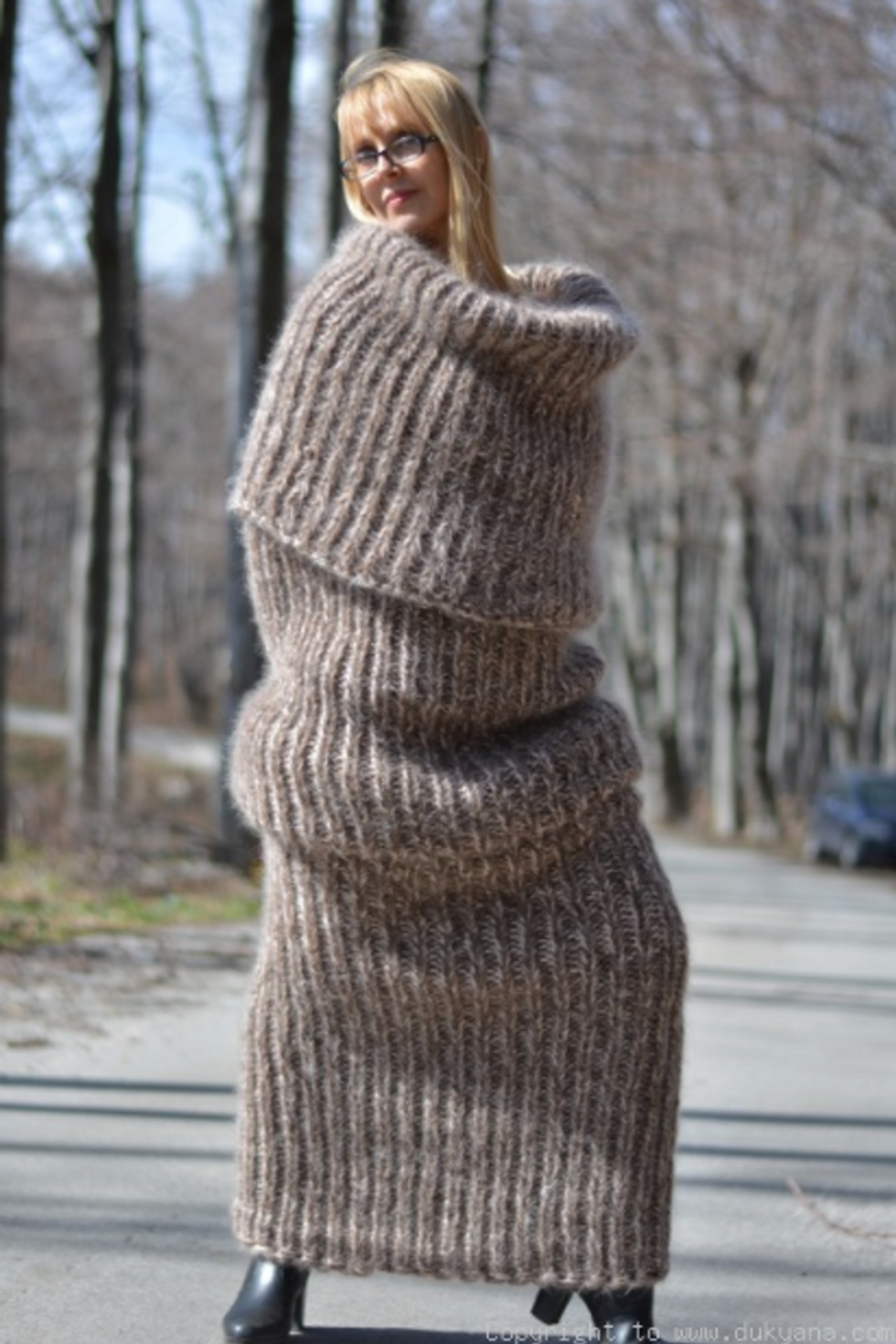 But don't listen to the haters. Winter is here and it's better to be (really REALLY) safe than sorry.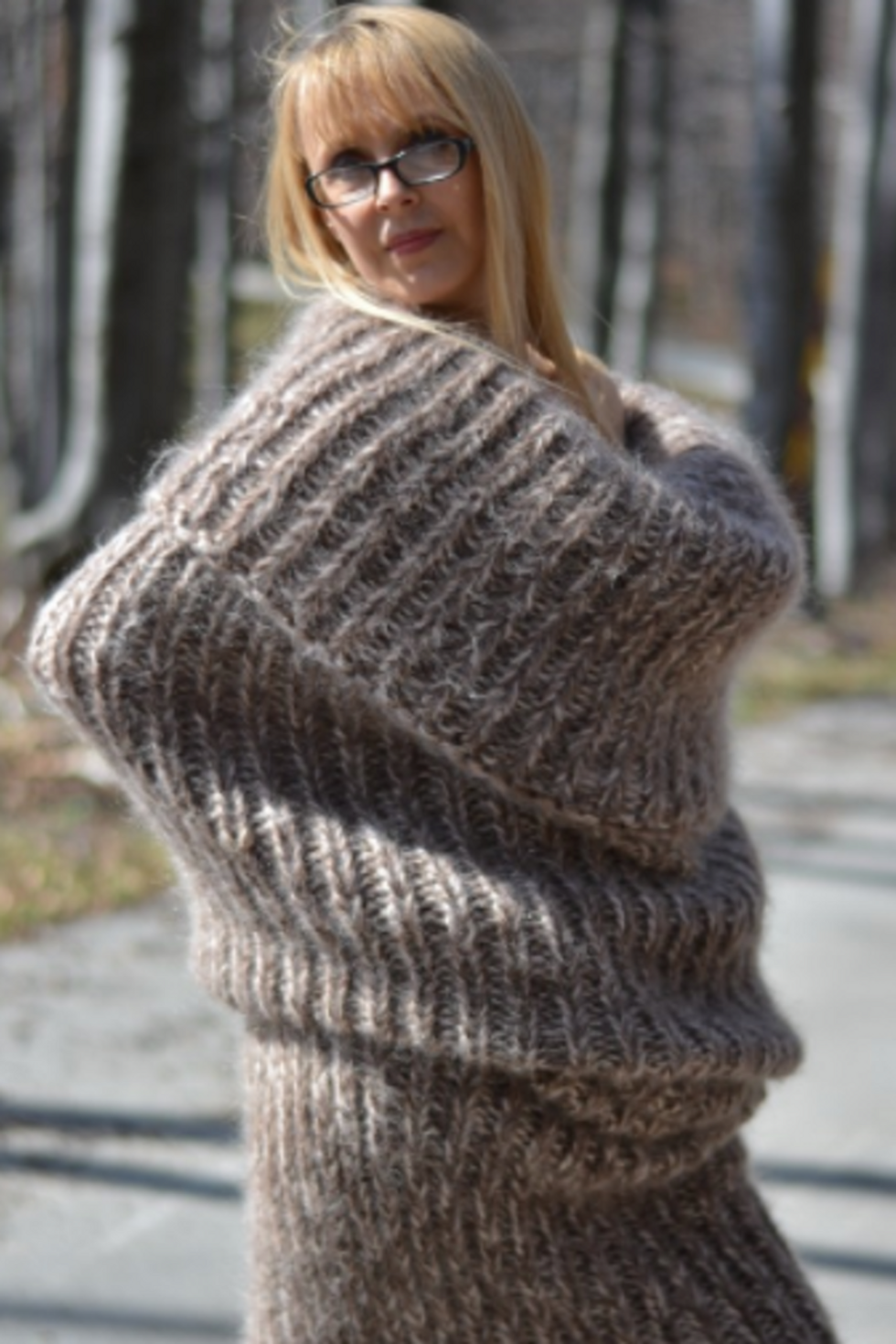 It's essentially one giant sock you wear over youself, how can you even argue with that?! You can't.
It looks superb!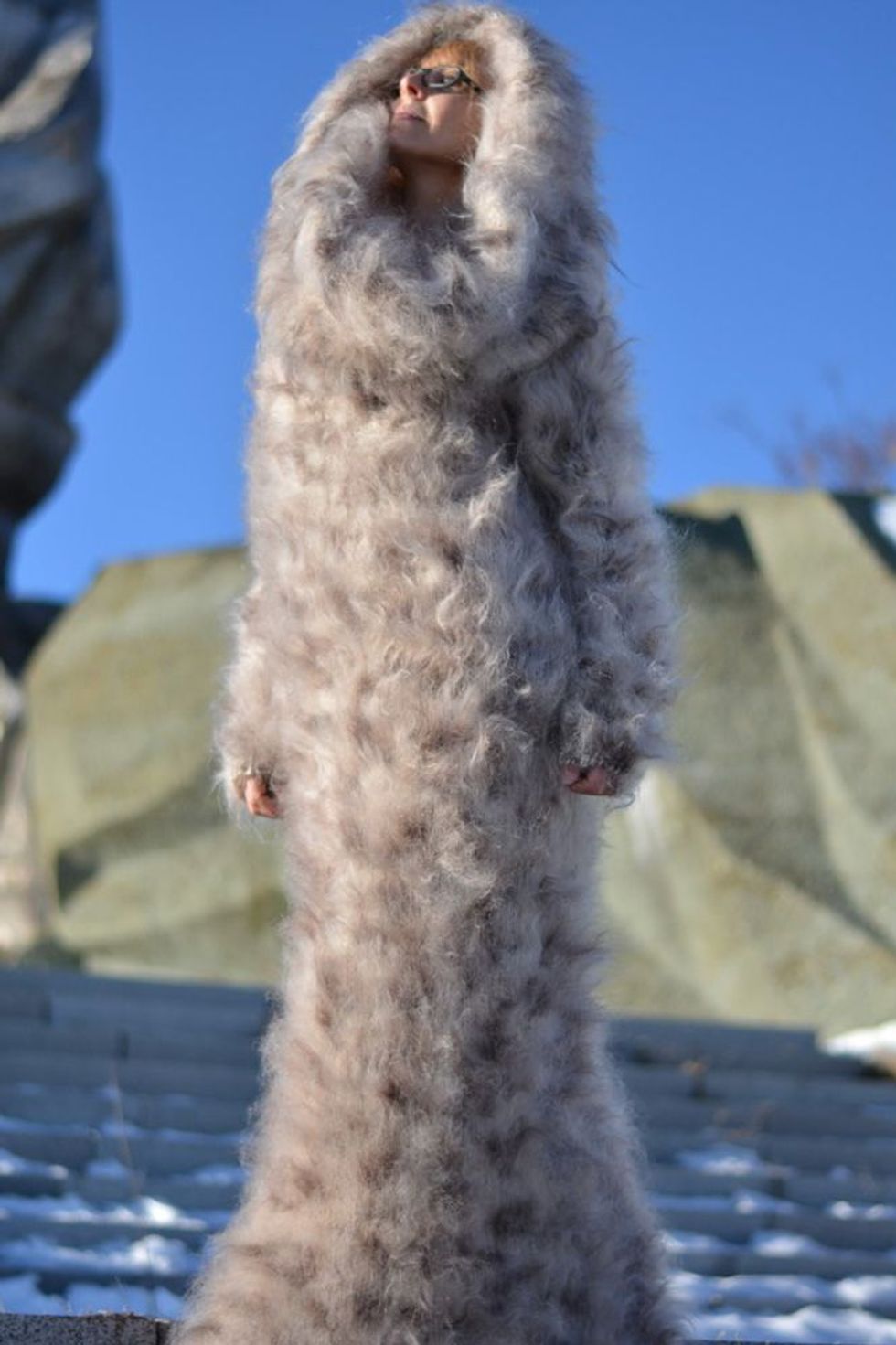 Sure, this version might look like a little creature straight out of Star Wars, but that's the in thing these days!
Hide away from the critics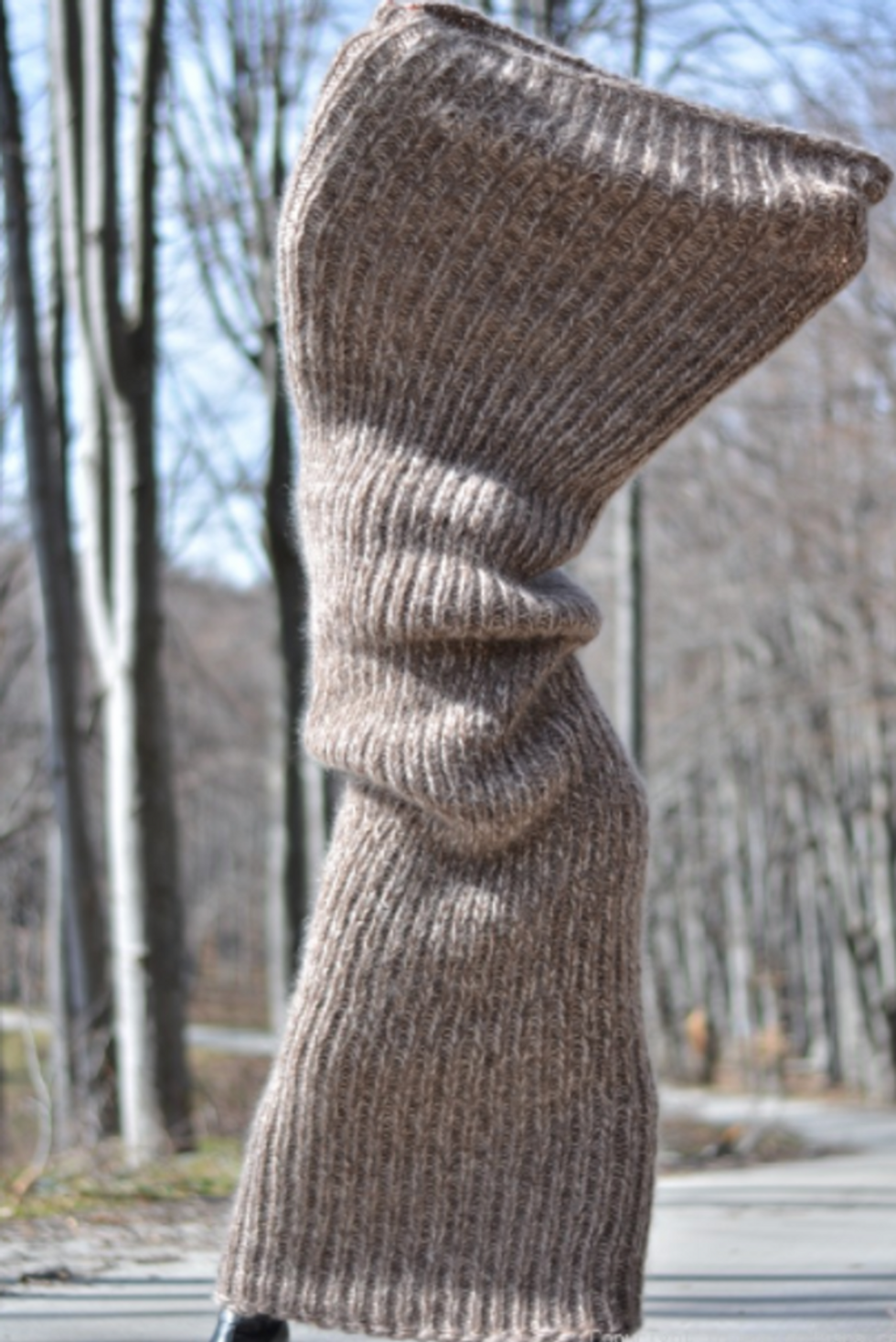 It's the perfect length to shield yourself from those who say you've gone too far this time. It also doubles up as the perfect pretective mask for those awkward moments you run into people you know and don't want to see on the street.
It doubles up as a sleeping bag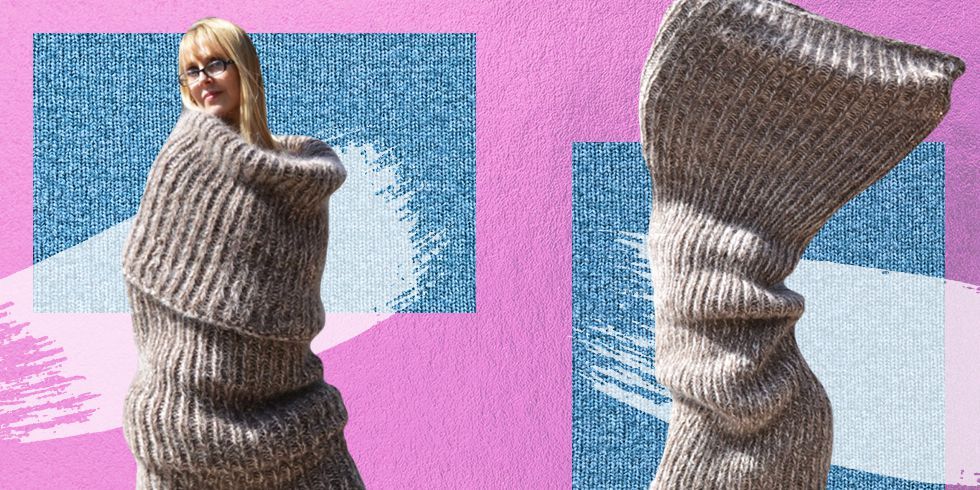 3 of you go camping and someone has forgotten their sleeping bag? No problem...bring out the giant sweater.
It comes in other versions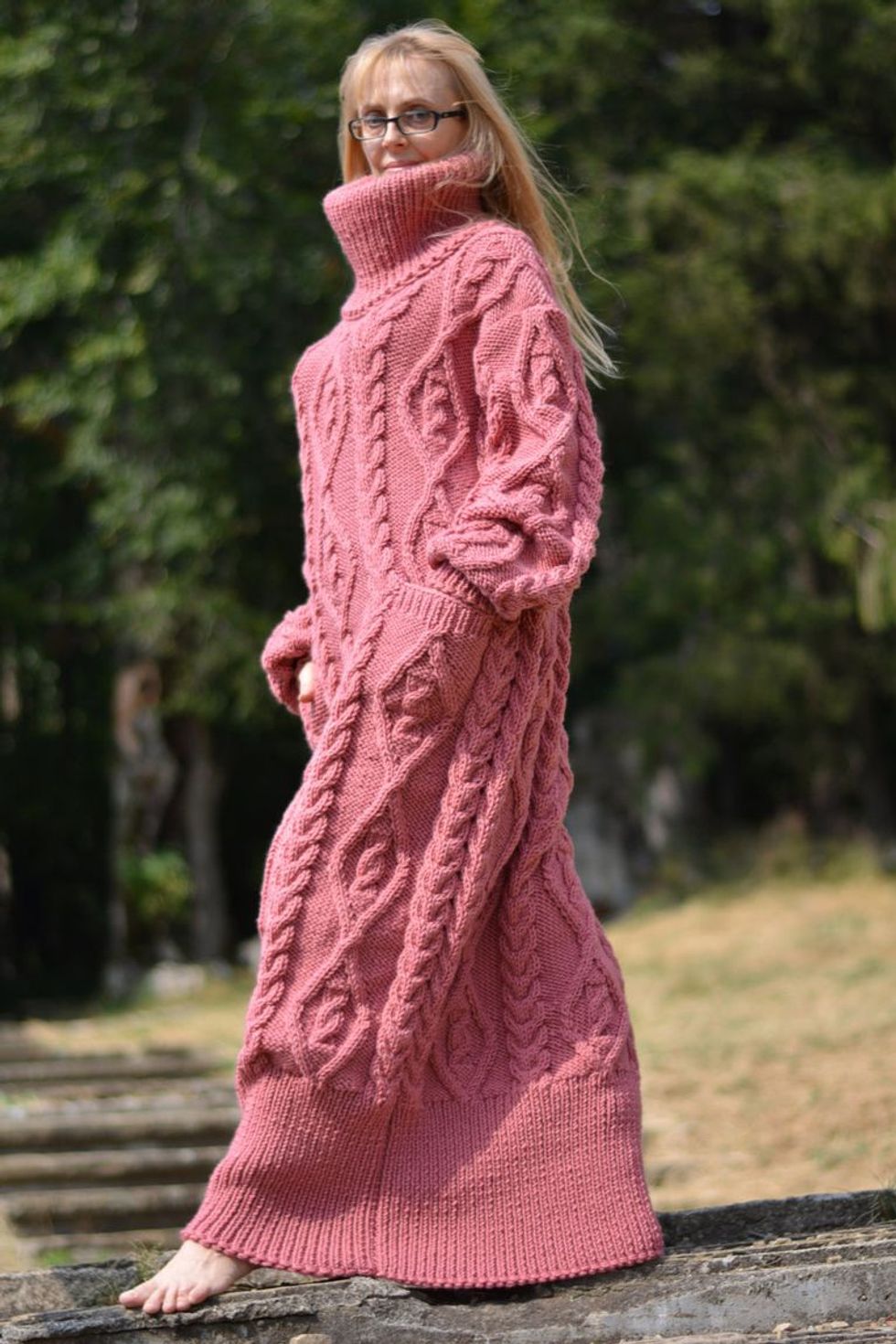 This version comes with a nice cable knit pattern, so you look even more stylish as well as keeping warm.
It's good balance practice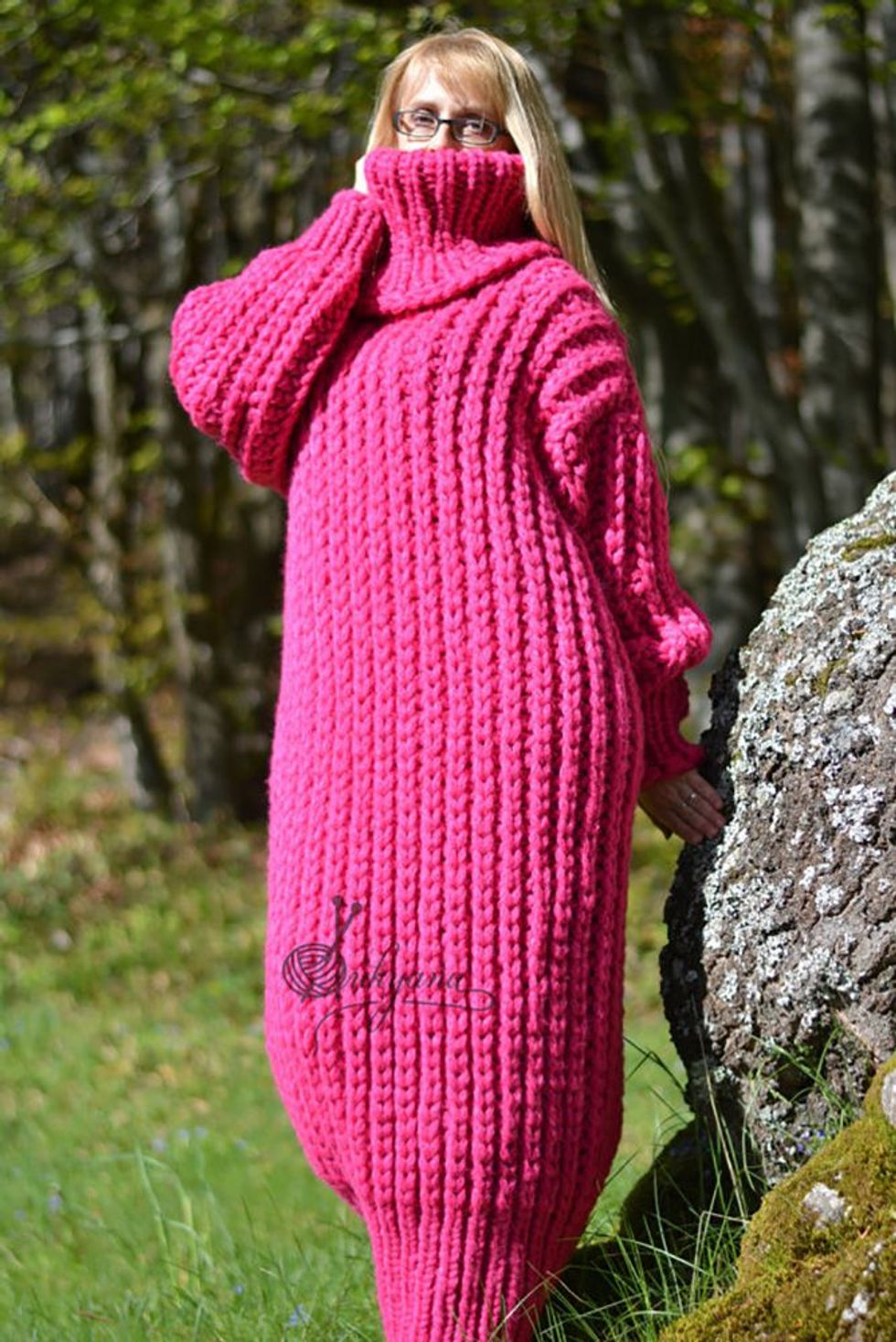 The sweaters, albeit cosy and quirky, make for good walking practice. Learn how to walk in one of these things ad you'll be sure to have absolutely no problem walking without it.
Keep wrapped up
Why bother buying a scarf and coat when you could buy a gigantic jumper which is pretty much both those things in one.
If someone dares say it's a fashion fail...
Then just show them this...THIS is a fashion fail...don't let anyone tell you it doesn't look GREAT.
Besides, comfort comes first
These chilly few months coming up, it's vital to stay cosy and warm, these are the months you let yourself go a little bit and don't worry about hiding under an extra few layers.
Matching sweaters
And why not buy a sweater for your dog so you can match when you're out and about. Maybe a dog sized version though, it might get lost in the human size.
You'll be the envy of all your friends
If you want compliments from all those around you, you've got to do something a little different. So if you want loads of compliments from everyone around you, you've got to do something A LOT different.
It saves time
Wearing one massive sweater that covers your entire body is a lot faster than putting 200 layers on. Think smart.
Embrace the winter
Being cold's not all that bad. If it wasn't freezing we'd not have the perfect excuse to stay inside and watch Netflix all day in bed.
Payback time
All of those people who've annoyed you over the past year...when the snow begins to fall it's time to legally physically assault them with slightly hardened water that just about hurts when pelted into your face. What a time of the year it is!
Log fires
Is there anything better than snuggling up near a log fire when it's cold outside?
Marshmallows
And would that log fire be anything without roasting a few marshmallows on it?
Hot Chocolate
Pray for a white Christmas to live out the ultimate festivity dream.
If the sweater's are sold out...
Scare off your enemies
Ever been called two faced?
Or keep it simple
Puppy Love
Perhaps the giant body scarf is the perfect gift this Christmas for a loved one to tell them you care about them keeping warm.
If you never want to get out of bed
You might as well find the best way of practically wearing your bed around with you. It's only wise.
Don't over do it
Layering up too much might have the reverse effect, you don't want to overheat, it's a very real danger.
The perfect cover
We all tend to put on a a few extra pounds over the holidays, giving in to the Christmas treats, so, the giant body scarf is the perfect cover to hide the damage long enough while you get rid of it.
It's nice to cuddle.
Trying to get the attention of a guy but getting nowhere? A giant body scarf might just do the trick. Sure, there's a chance it might not be you he's into, more so the scarf, but, you've got to do what you can.