According to Forbes, Rihanna is now the richest female musician in the world and it comes as no surprise to us. Since the singer ventured out into the beauty industry, she has taken it by storm. Her company, Fenty Beauty, is rumored to be worth an estimated 3 billion dollars. And let's not forget that she's already made her mark on the world of acting, starring alongside big-name celebrities such as Anne Hathaway and Sandra Bullock.
I mean, is there anything that Rihanna can't do? Let's delve deeper into just how the Barbados-born singer managed to become the world's richest female musician.
Rihanna is best known for her music.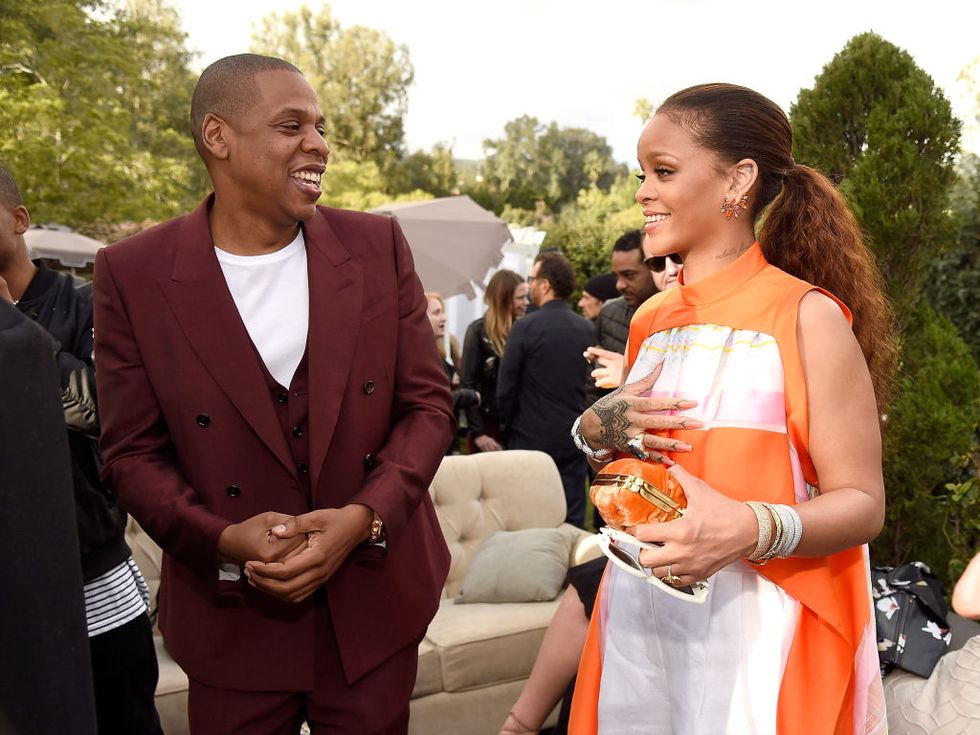 via: Getty Images
The singer-songwriter, Robyn Rihanna Fenty, first popped up on the scene with "Pon De Replay" in 2005 after a successful audition with Jay-Z. The release of the song propelled her to stardom, capturing the hearts of international audiences.
Who doesn't love Rihanna's music?
The unique fusion of reggae and R&B vibes became the perfect combination for Rihanna's dance tracks and her first full album, Music of the Sun, was released soon after.
Her career in music only got more successful with the release of one of her most popular albums, Good Girl Gone Bad.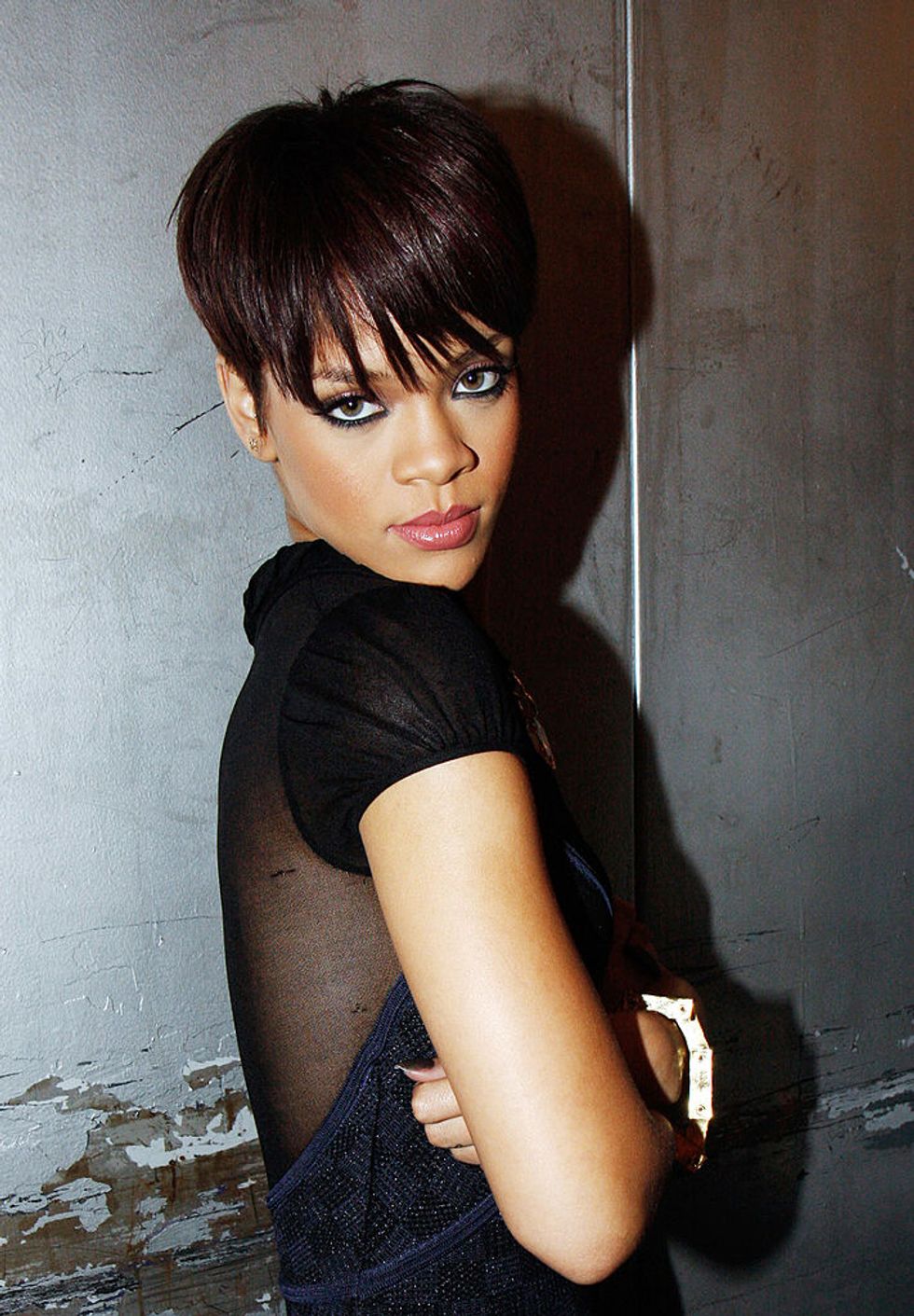 via: Getty Images
In 2007, Rihanna's image underwent a drastic change. She ditched her Caribbean vibes for a more rebellious one, chopping off her long hair and sporting a spiky pixie cut instead. It became her signature look during the promotion of the album, which featured big-name stars such as Justin Timberlake.
After her most recent album, Anti (2016), was released, she decided to take a break from her music career.
Anti did extremely well, ranking at no. 1 on the Billboard 200 Albums Chart. It featured some of her most popular songs like "Kiss It Better" and who could ever forget "Work," featuring Drake? We're still replaying that song as much as we did when it first came out!
Her latest venture into the beauty industry led her to a fortune of 3 billion dollars.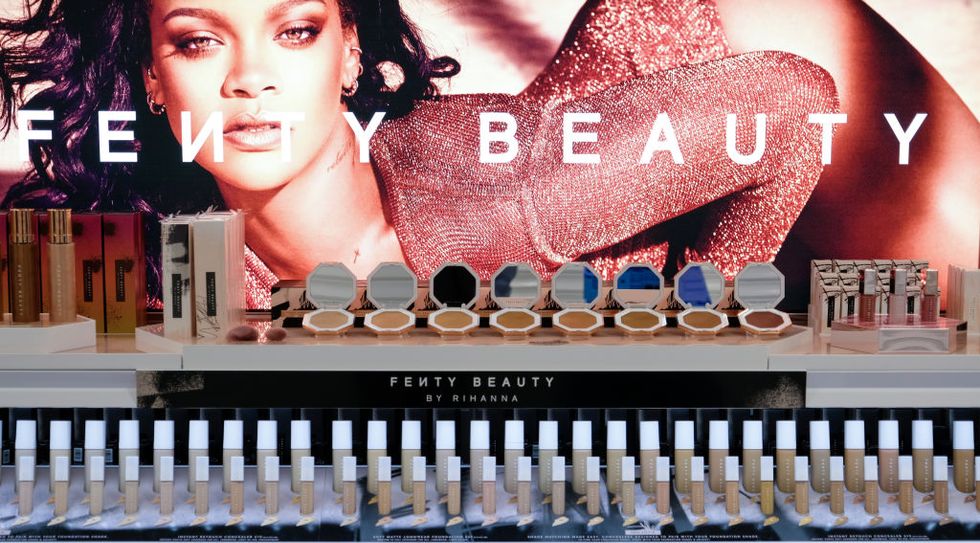 via: Getty Images
I'm going to say it: Fenty Beauty is probably one of the best things to ever happen to the industry. In 2017, Rihanna really changed the game with her products, from her range of foundations all the way down to her iconic gloss bomb.
The tag line says it all.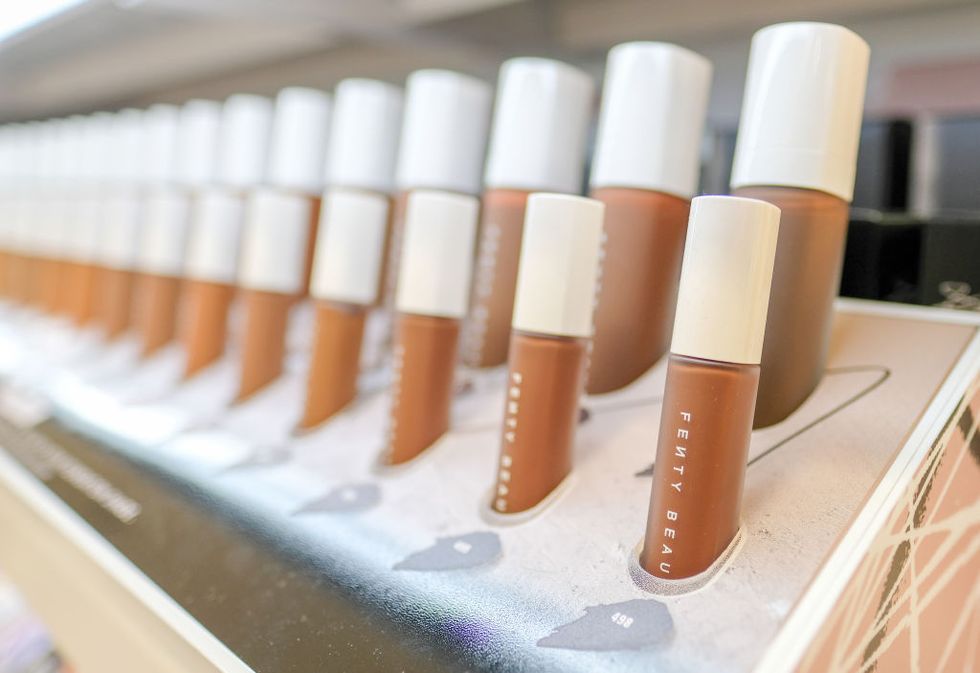 via: Getty Images
"Beauty for All". Because the industry was becoming more and more diverse, the artist wanted to make sure that she was also moving with the trend. Her first line of foundations included a whopping
forty
different shades to suit all skin tones. She even went as far as thinking about the undertones of each one!
There's nothing worse than not being able to find your shade.
I have this problem all the damn time. It's hard being a girl with a medium skin tone, not light enough to wear the pale shades and not dark enough to wear the deep shades. Foundation shopping is one of the most difficult tasks for us girls. But Fenty Beauty has gone out of its way to make sure that all individuals can find the right foundation for them. And she did not disappoint. With the recent addition of new shades, the company is absolutely killing the make-up game.
No wonder it's now worth an estimated 3 billion dollars!
When Fenty Beauty first launched, it racked up an amazing one hundred million dollars in its first week! Most of the products sold out immediately and the buzz around the company hasn't died since. Rihanna also announced on her Instagram that there is even more to come. I can't help but get excited!
In 2018, Rihanna's career moved into the world of acting.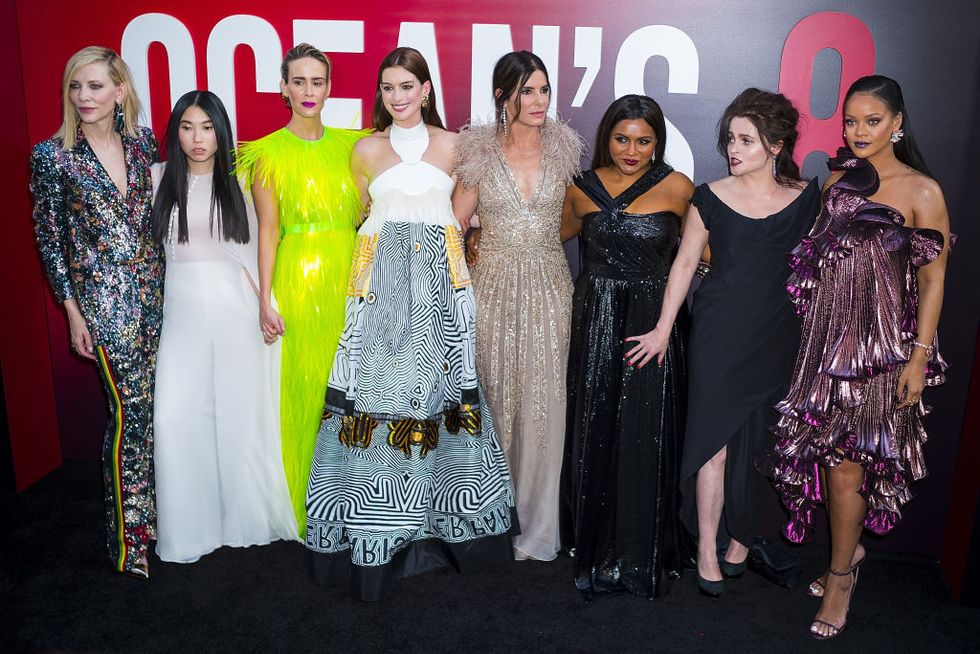 via: Getty Images
Of course, we've all watched
Ocean's 8
, right? The film about a group of bad-ass women who all work together to carry out a heist? You know the one I'm talking about. And if you don't, first of all, where have you been? And second of all, don't worry, I've included the official trailer in this article so you can check it out.
Rihanna played a hacker called Nine Ball.
In 9 days, respect the hack. #Oceans8 https://t.co/OTVnUOLMpB

— Oceans8Movie (@Oceans8Movie)1527628397.0
Nine Ball, yes, that is her name in the movie, is an expert in all things tech. She hacks into the Met's system in order to cover up all traces of the heist. She is a crucial part of the operation, and, according to the whole of the internet, she did an amazing job. I definitely agree with that!
Here's a look at the trailer for the movie.
I think I'm going to re-watch the entire movie... just because it's totally worth it.
After all of this, you would expect Rihanna to be rich, but exactly how rich is she?
According to Forbes, all of her efforts add up to an outstanding 600 million dollar fortune, making her the richest musician in the world right now.
And there were some pretty solid contenders in the running for the crown.
Rihanna beat the likes of Madonna (570 million) and even Queen Bee, Beyoncé (400 million).
Could Rihanna become a billionaire in the next 5 years?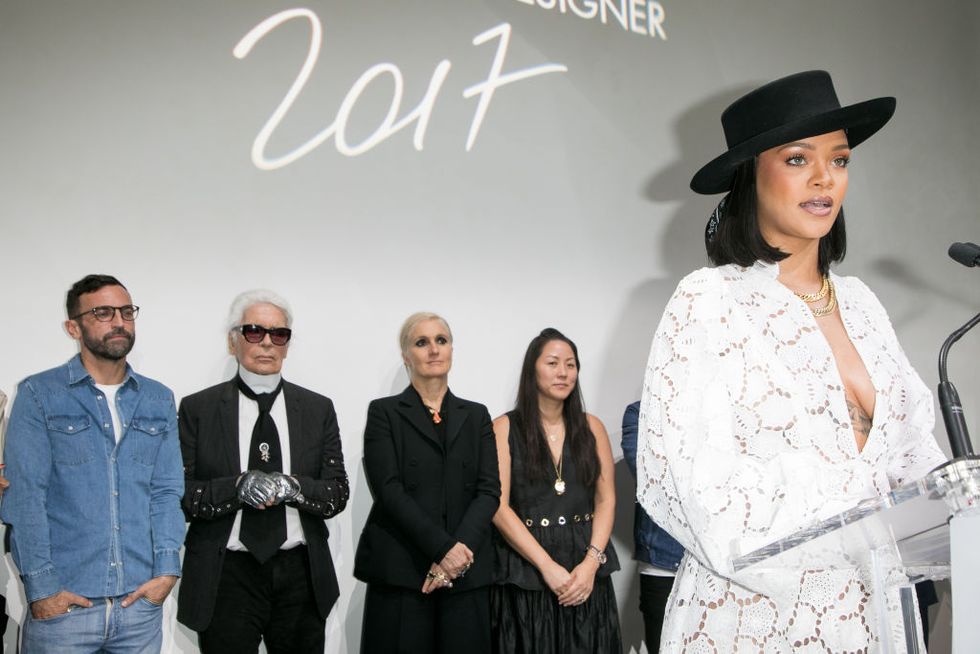 via: Getty Images
Well, at the rate she's going, there's nothing that can stop her. The launch of her high-end clothing line in partnership with
LVMH
 means she has yet another way of earning a profit. The release of this line also meant that she made history as the first woman to create an original brand at LVMH while also being the first woman of color at the top of an LVMH establishment.
So it's decided then. The Queen has been crowned.
And I believe that Rihanna deserves it. From dominating the world of music to revolutionizing the beauty industry, she has left her mark on the world and, hopefully, it will only get better. If you're curious to see what Rihanna and other celebrities were like before they were rich, keep scrolling!