There's no doubt that many movie buffs are passionate about the Marvel Cinematic Universe. The franchise is one of the biggest in the game and is well-loved by fans across the globe, of all ages.
But there's one young boy whose life has been transformed by one of the MCU's most popular characters, Iron Man. And while appearing on The Ellen Show to open up about his journey, he got the surprise of his life when Robert Downey Jr. showed up.
Keep scrolling to watch the heartwarming clip.
Iron Man is one of the most beloved superheroes in the Marvel Cinematic Universe.
The character first hit screens in 2008 and has since been cemented as a firm fan favorite.
The movies have had a huge impact on fans.
And many people underestimate the positive impact they have on kids in particular.
And there's one young fan who's life has been completely changed by Downey Jr's iconic character.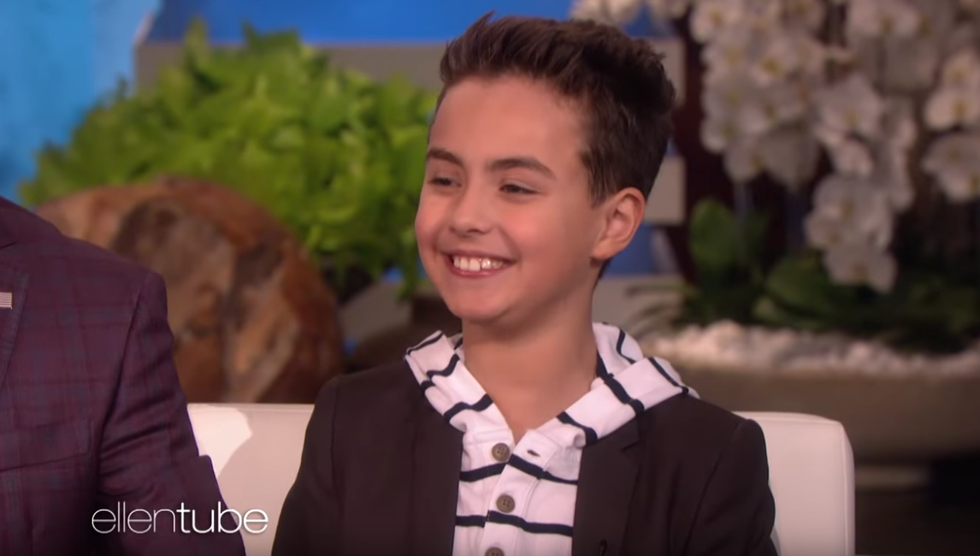 Ten-year-old Vincent is more than just a fan of Iron Man - the character has transformed his life. His story is truly heartwarming...
Vincent recently appeared on The Ellen Show to tell his story.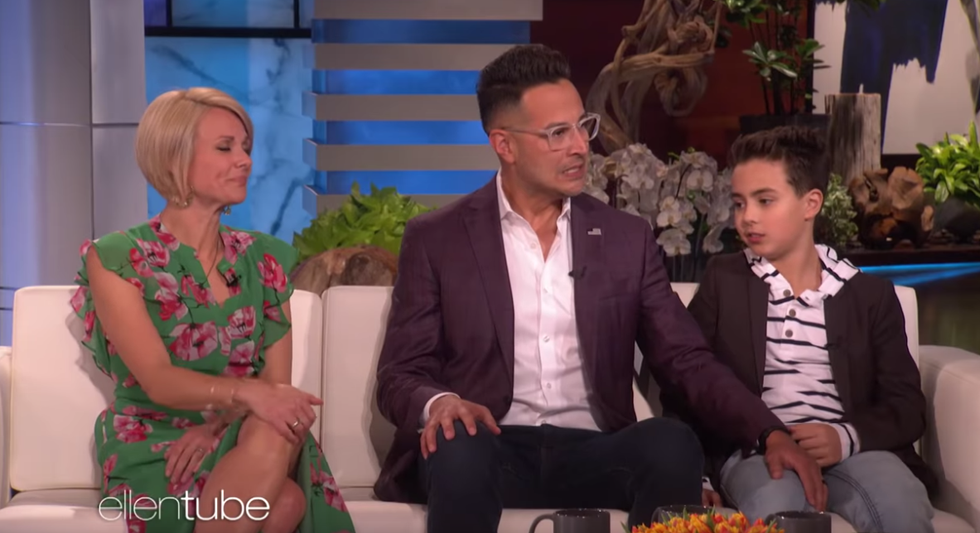 His mom, Nicole, and dad, Andy, also appeared on the show to discuss their son's inspiring journey.
Vincent lost the ability to speak when he was just 1.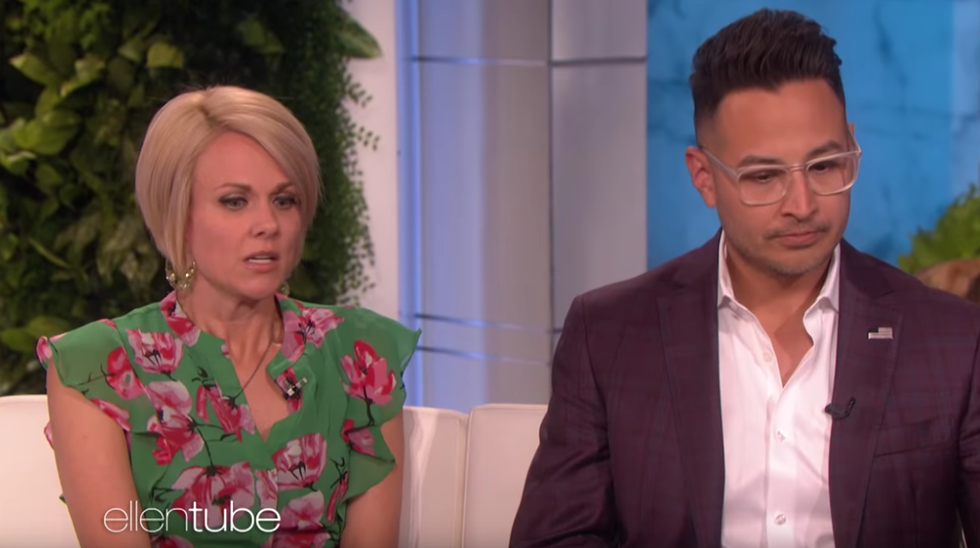 Of course, his parents were hugely concerned by their son's behavior, so took him to see a specialist. "Well, we had a lot of red flags that cropped up behaviourally," his mom explained.
Vincent has always had a huge imagination.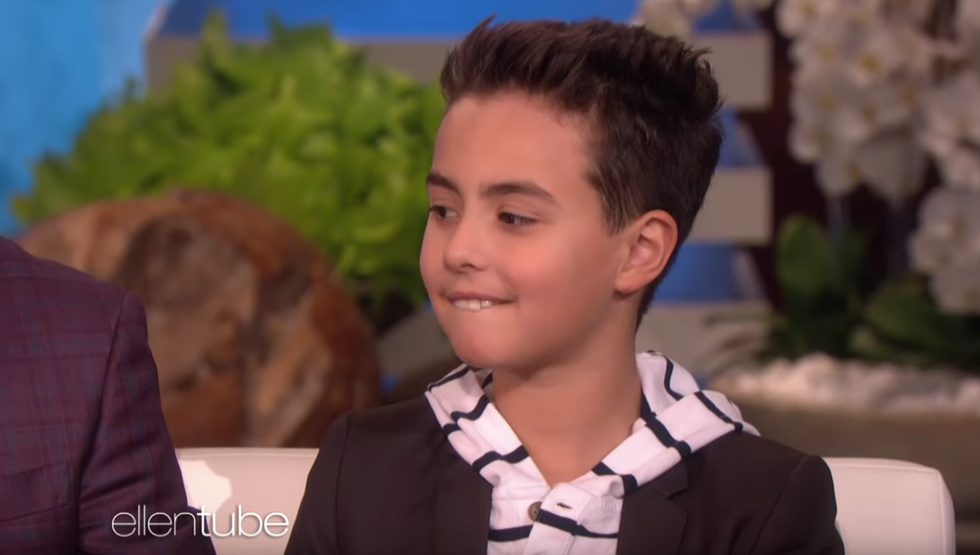 "His imagination play; he would line stuff up, he would just spin things for countless hours."
It didn't take long for him to get a diagnosis...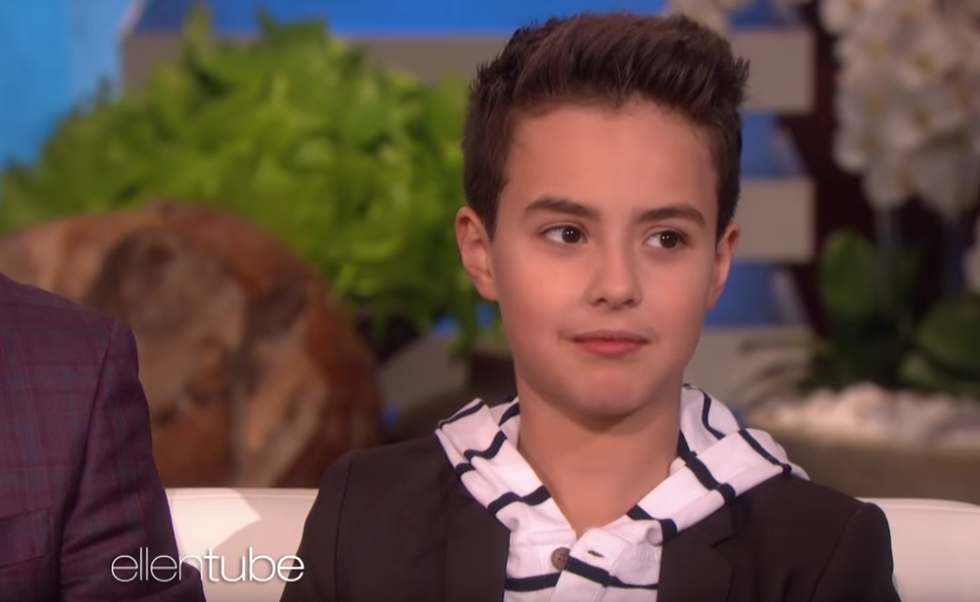 Aged 4, Vincent was diagnosed with Autism. "After consulting with family members—I have a nephew on the spectrum, as well—and my sister-in-law actually pushed for us to have him tested for autism and got a confirmed diagnosis," his mom explained. Keep scrolling to see him and his family emotionally open up to his idol about his struggles.
When he was 6-years-old, something changed...
He received an Iron Man mask.
The mask of the iconic character helped Vincent communicate.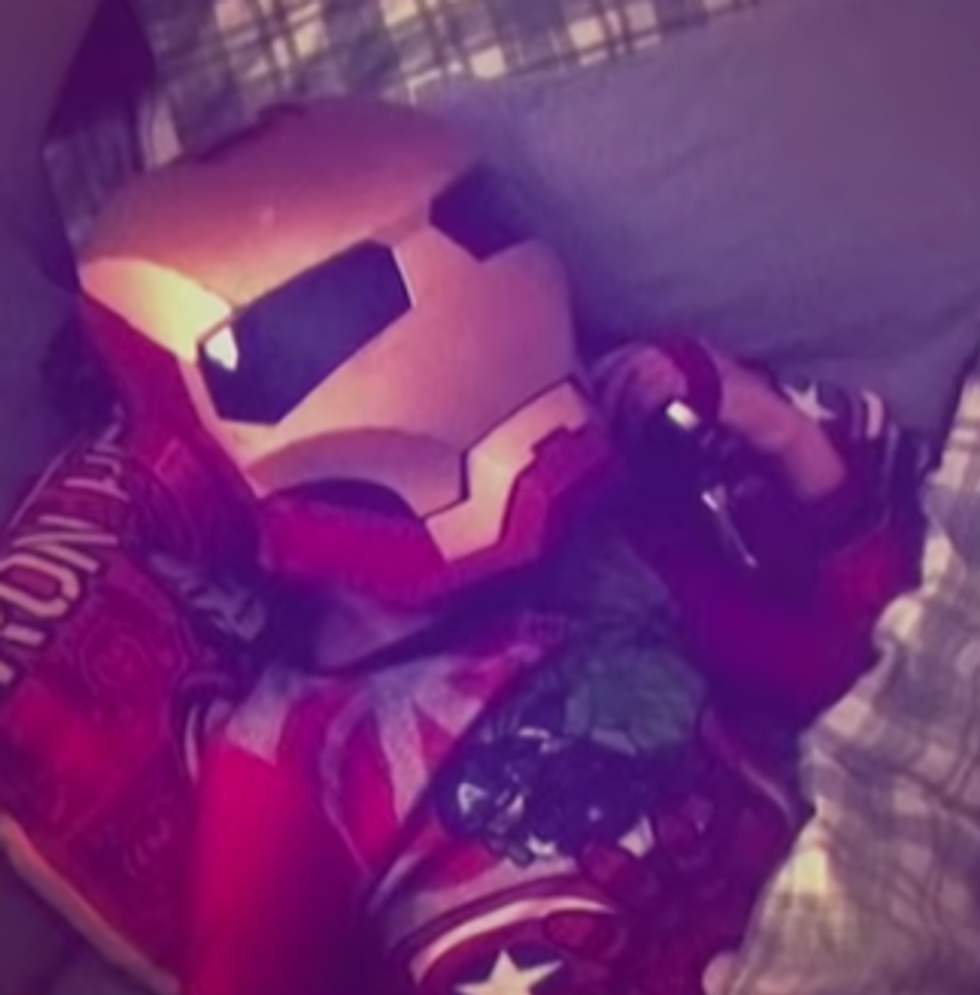 According to his dad, the mask gave him newfound confidence and the ability to express himself in a whole new way.
But, while appearing on the show, Vincent had the surprise of his life...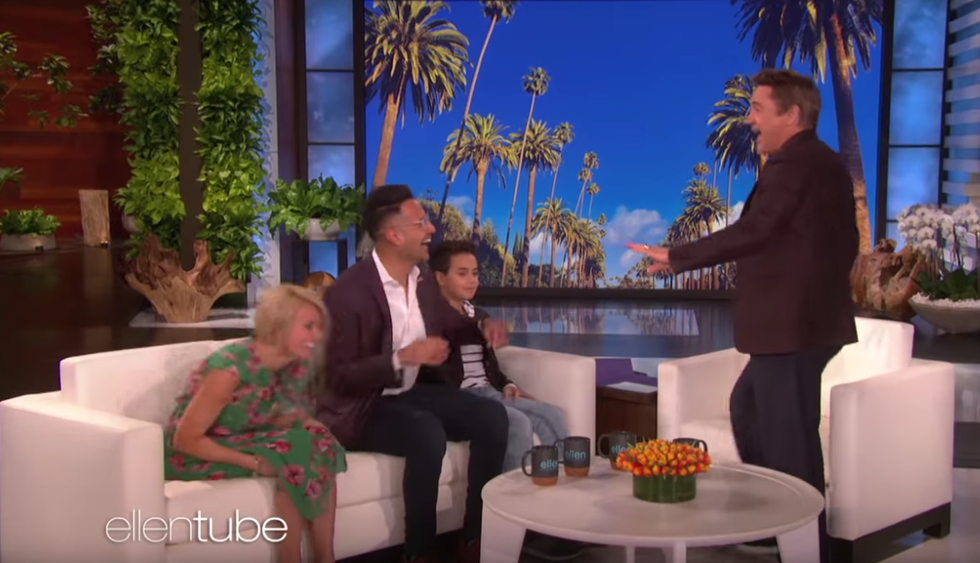 The ten-year-old had no idea that Iron Man
himself
, Robert Downey Jr. would be joining him on the show. Keep scrolling for the clip.
And it's safe to say he was pretty excited...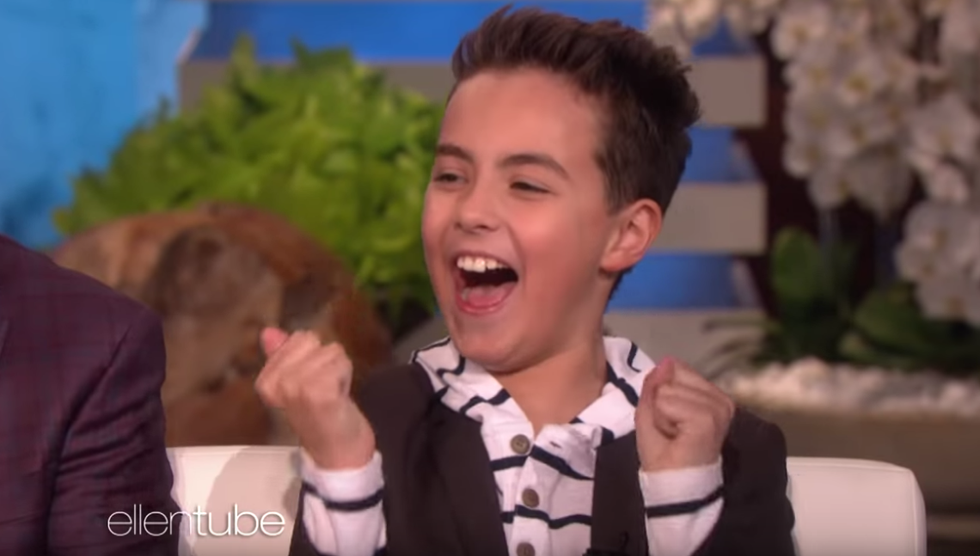 This was a completely life-changing moment for the Iron Man fanatic.
And he wasn't the only one...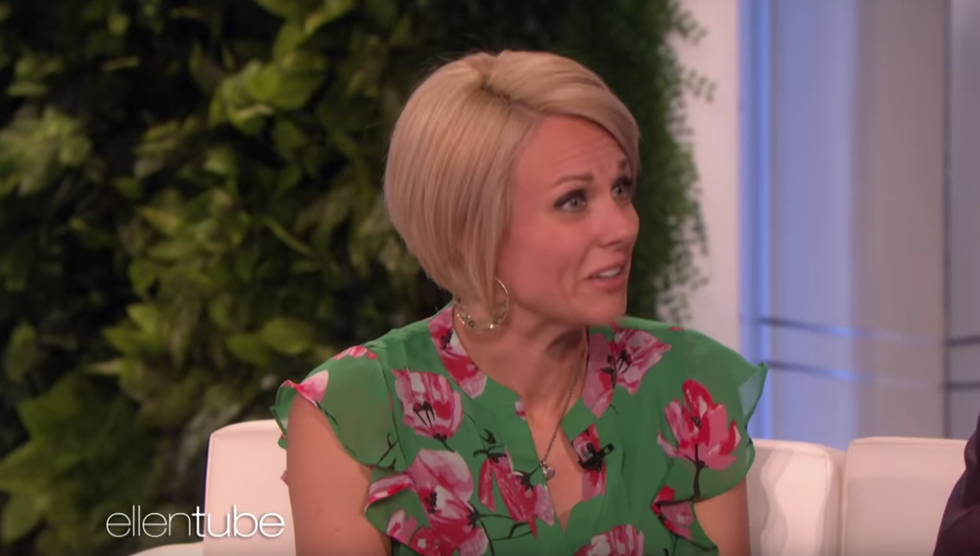 His mom was in disbelief that she was meeting the actor in the flesh and looked to be fighting back the tears. "I just need to take this opportunity to [say] I can't believe we're meeting you and you get to hear our story. Really, we're just so excited, we never thought we'd be in a position like this."
Downey Jr's response was just as wholesome as you'd imagine...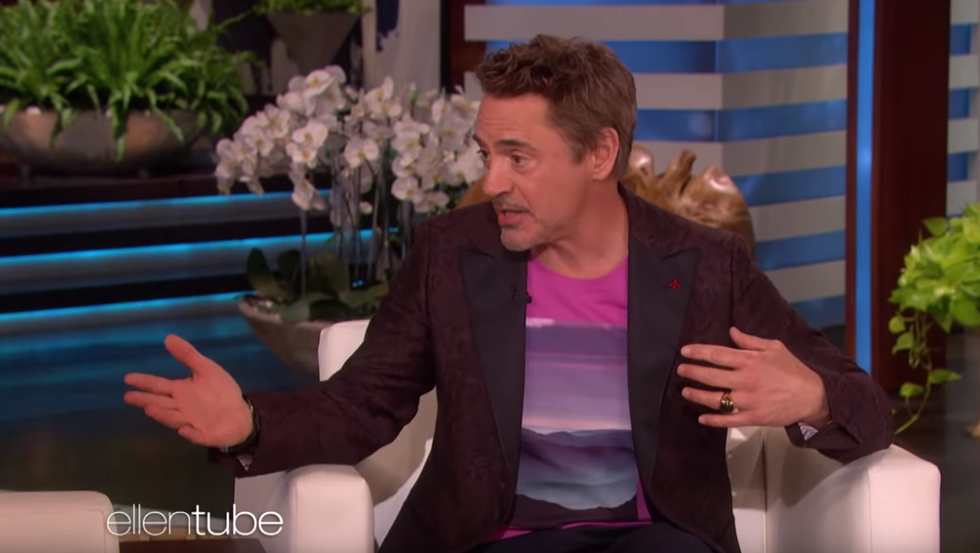 "Honestly, when I heard we were going to meet... I love doing this show but this really grabbed me," he responded.
Downey Jr. sat down to interview the family about Vincent's journey.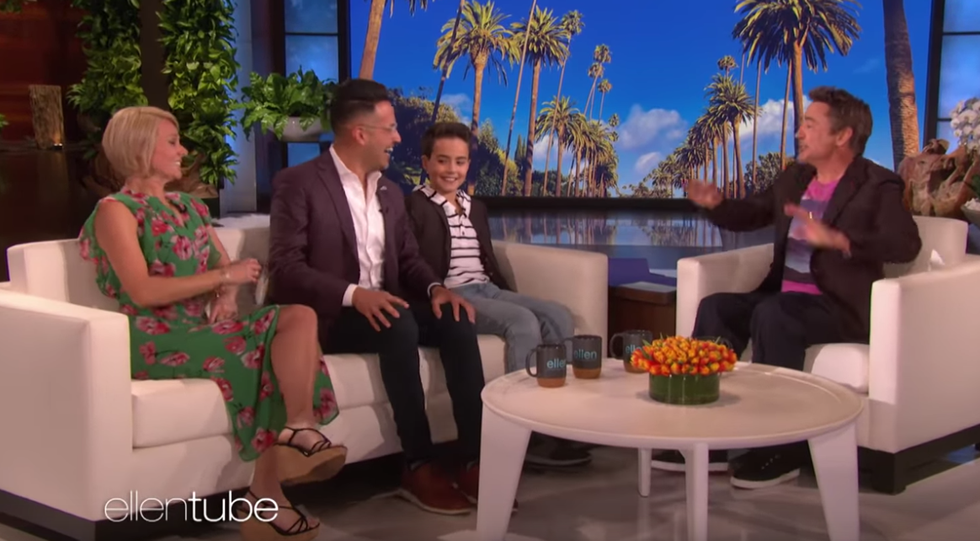 The actor delved deeper into the family's story: "I have a few questions for y'all. You're ten now. Lost the ability to speak when he was one and then what happened?"
Vincent's dad opened up to the actor about the "pain" his son felt not being able to communicate.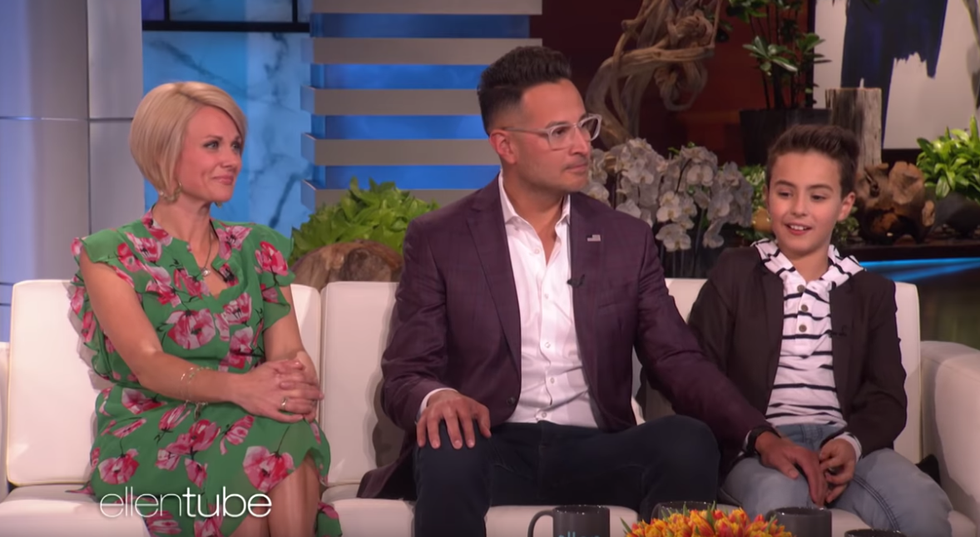 "It was really painful for him. Now that he has a voice I go back and I ask him, 'hey, tell me about what you were thinking that day' or 'tell me about this time', and some of the things he talks about is not being able to make friends back then or not having the ability to tell us about what was going on in his life," he explained.
But of course, when Vincent discovered Iron Man, everything changed...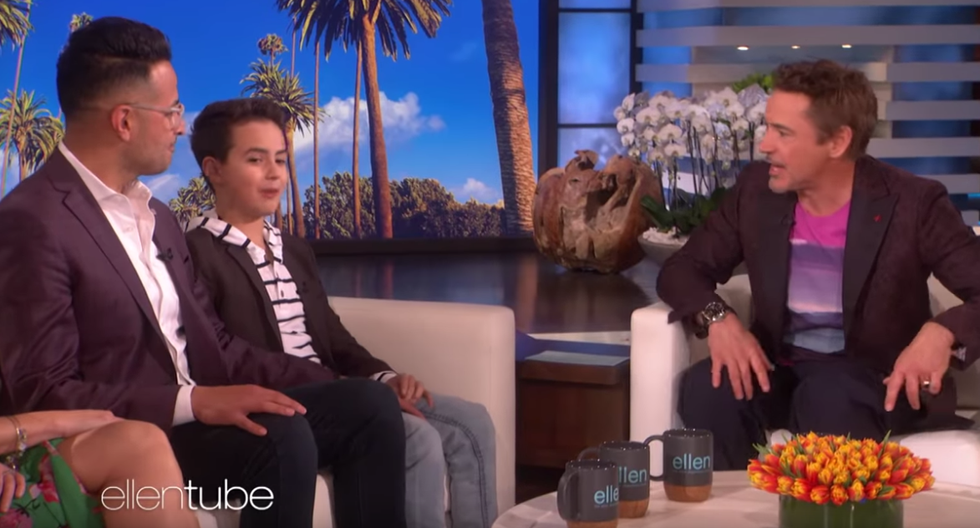 "I got an Iron Man helmet. It helped me talk and imagination play," Vincent told the actor. Choking up, his dad then explained: "So, it's almost like the mask provided a sense of, it grounded him and allowed him to feel confident. And within 24 hours, Robert, we saw a different child."
Downey Jr. explained that this was a feeling he related to...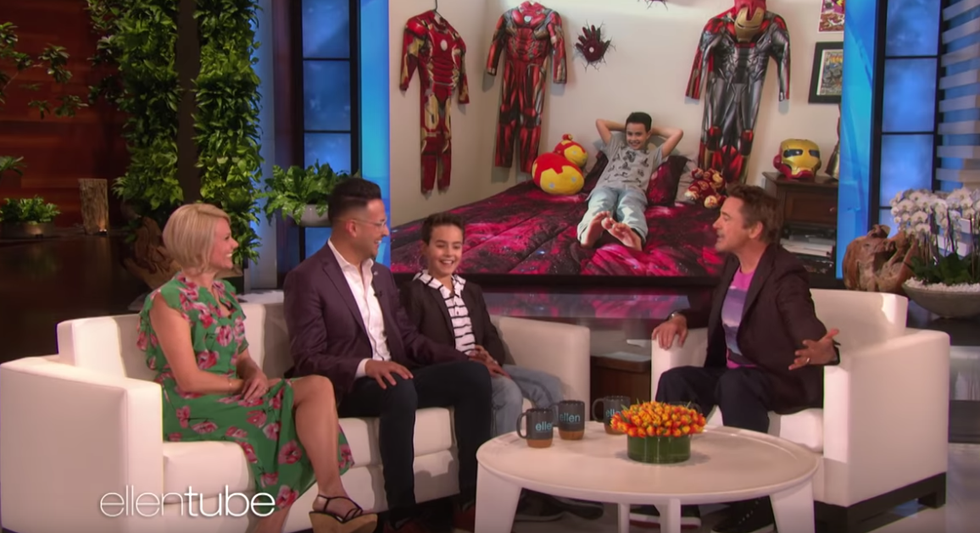 "To me, too, it's so wild in playing this character, there's something I think for all of us when you're able to wear a mask if you're doing theatre in school or Halloween or whatever, I had a particular affinity, you and I both did with this same mask for some reason." Keep scrolling for the full clip.
But Vincent's love for the superhero didn't end there...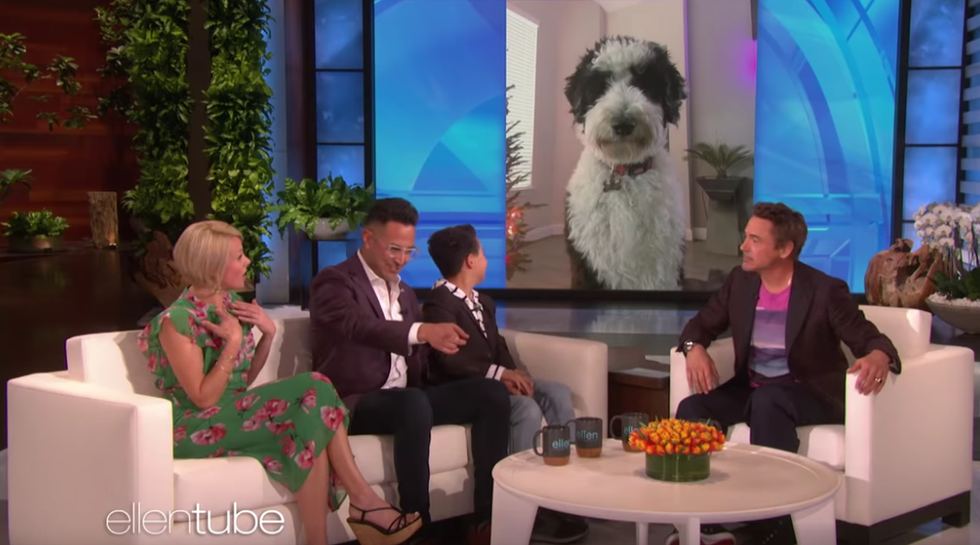 The ten-year-old even named his dog Mr. Stark while styling him in an Arc Reactor name tag.
Downey Jr. even presented the family with a gift...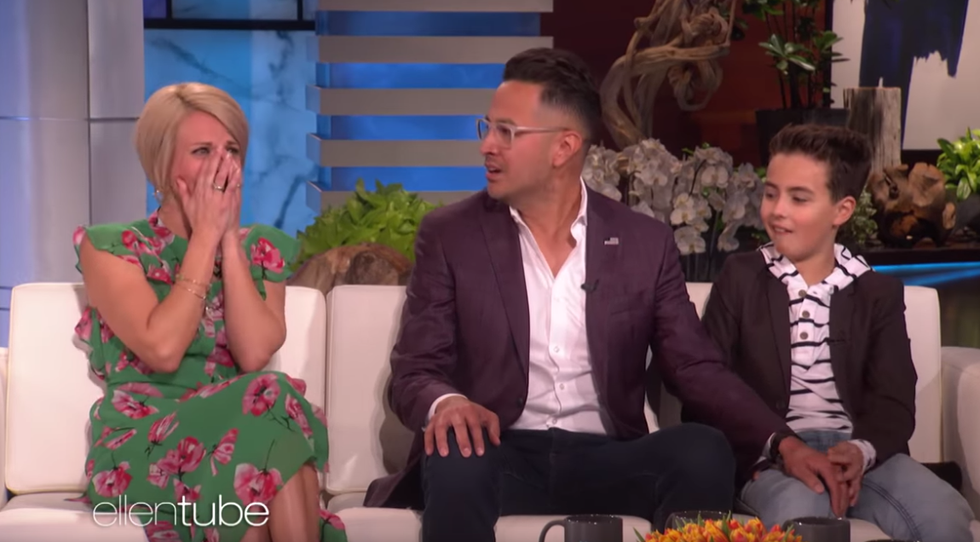 The family received a check for a whopping $20,000 from Shutterfly.
Check out the full clip below:
Want more Marvel-related news? Keep scrolling to find out more about their new plans to incorporate more diversity into phase 4.