Robin Williams' daughter, Zelda, has slammed Eric Trump after he shared a video of her late father.
Read on to see her savage response.
As the November elections dawn upon us, it seems as though political campaigns are taking a whole new twist...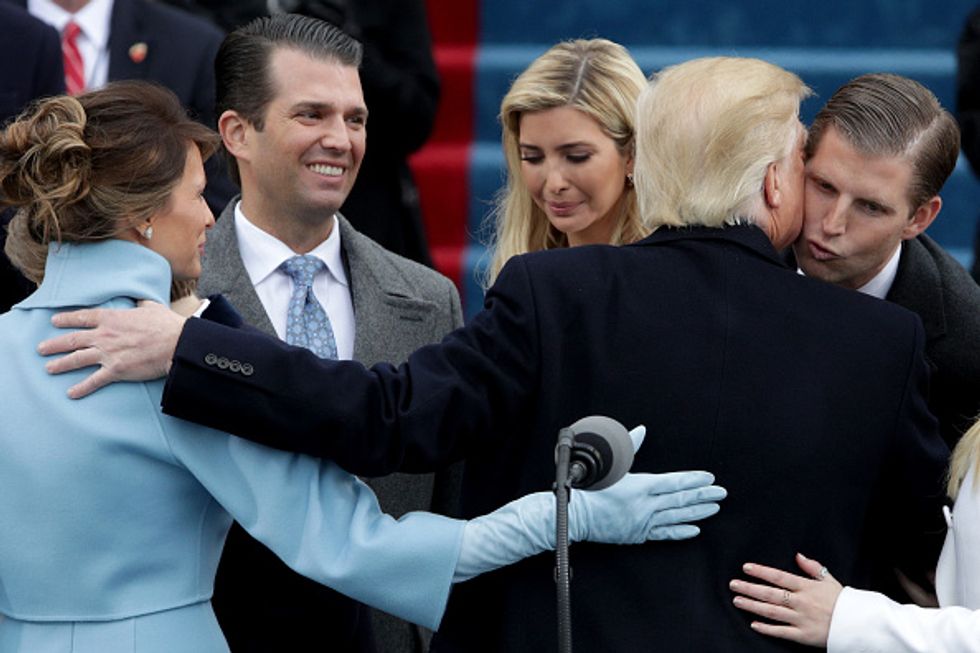 Some people, and by that, I mean
Eric Trump
, have resorted to using stand-up clips of late actors to promote their political agendas? Yeah, it's pretty weird stuff but it should all make sense soon...
We were all left shocked when we heard about Robin Williams' death.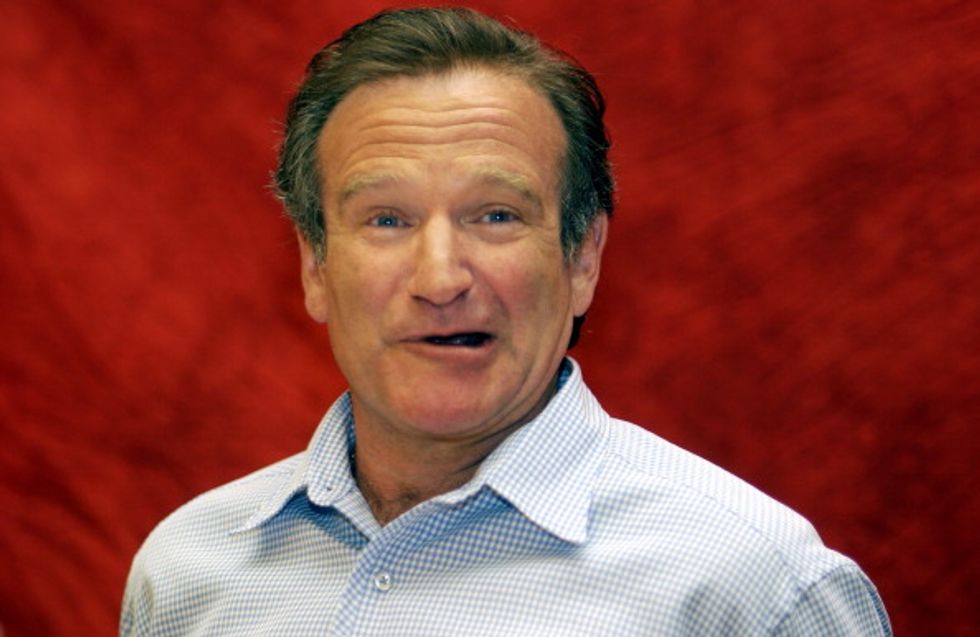 In August 2014, actor and comedian, Robin Williams, took his own life at the age of sixty-three.
Robin Williams was a household name...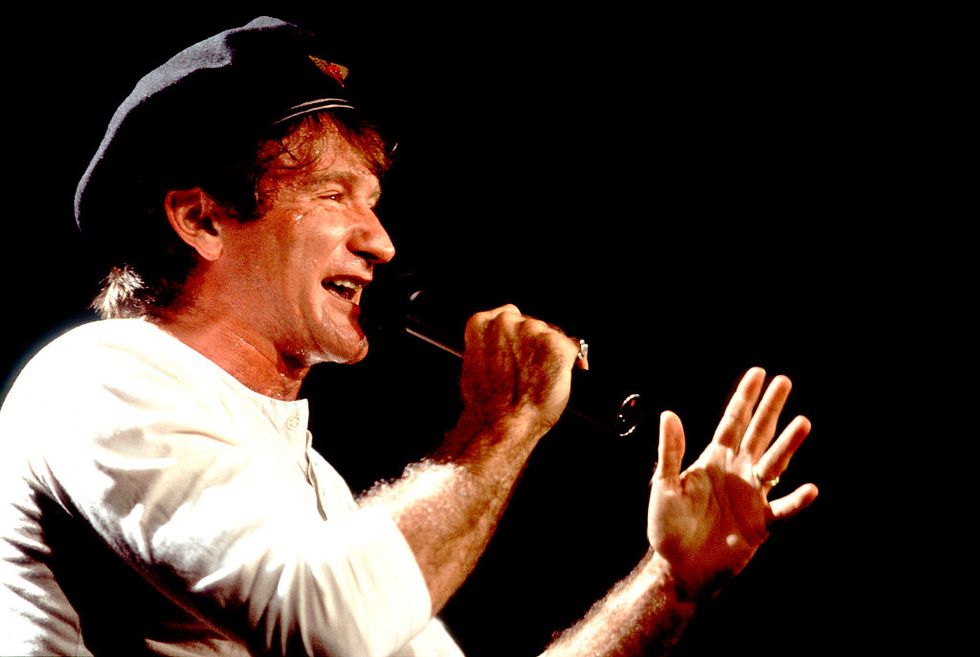 The actor, who was best known for his starring roles in movies such as
Mrs. Doubtfire
and
Good Will Hunting
, always held his signature comedic act and he was well-known and well-loved for his lovable and funny nature.
But, behind the smiles and the jokes, he faced many personal challenges during his life.
He developed an alcohol and drug problem while working on the 1978 sitcom, Mork and Mindy.
He struggled with this addiction for more than 2 decades...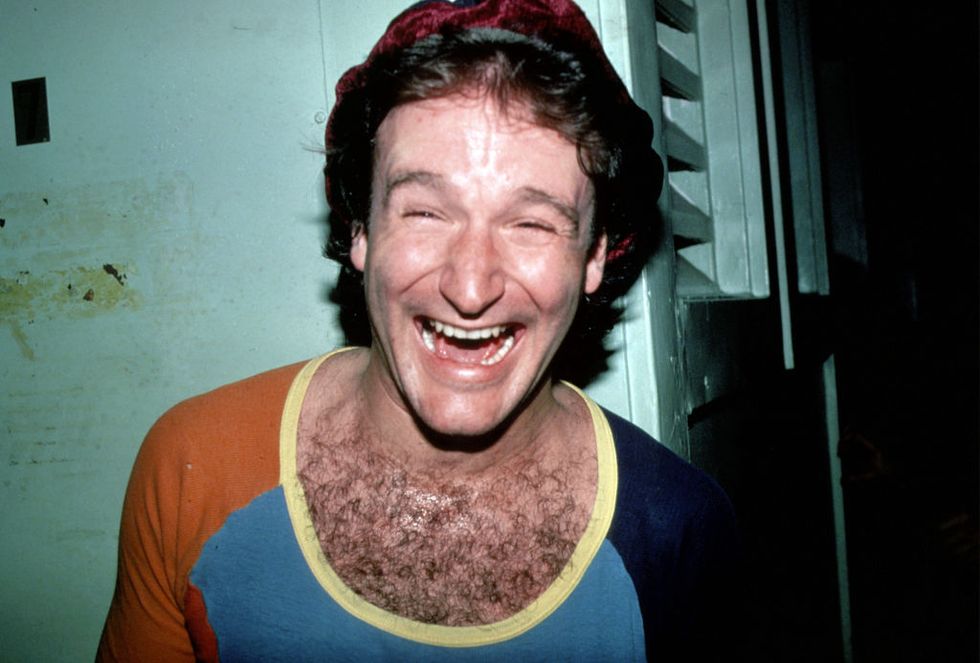 And, on top of this, the actor suffered from chronic depression for the majority of his adult life.
His widow, Susan Williams, opened up about his struggles shortly after his death.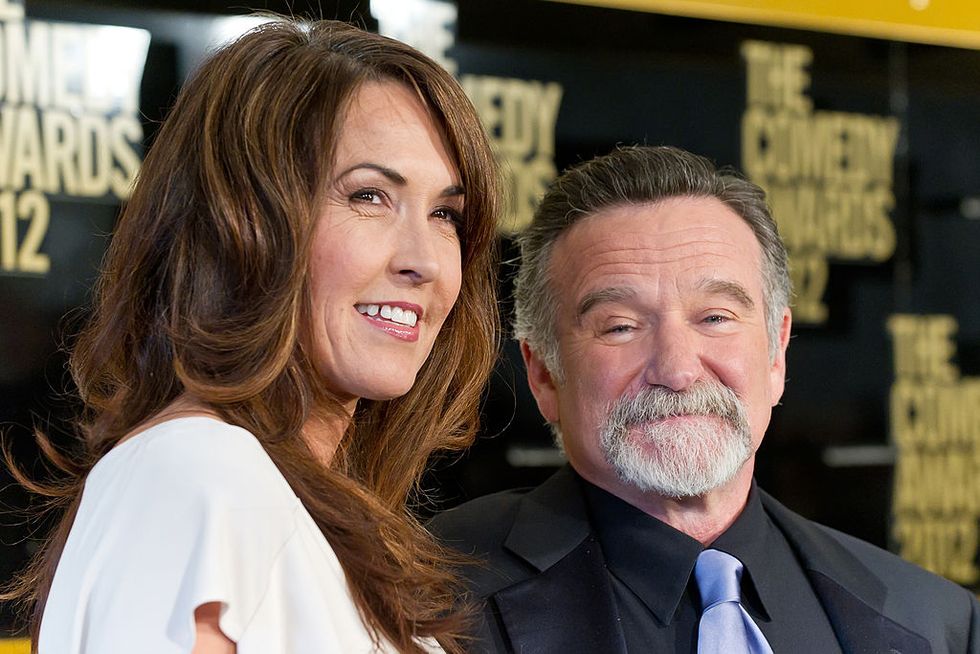 Speaking to
People magazine,
Susan revealed that Robin had also been diagnosed with a debilitating brain disease called diffuse Lewy body dementia and that she believes it was the primary reason for his suicide.
Susan explained that the disease had started to take hold of the actor in the last year before his death...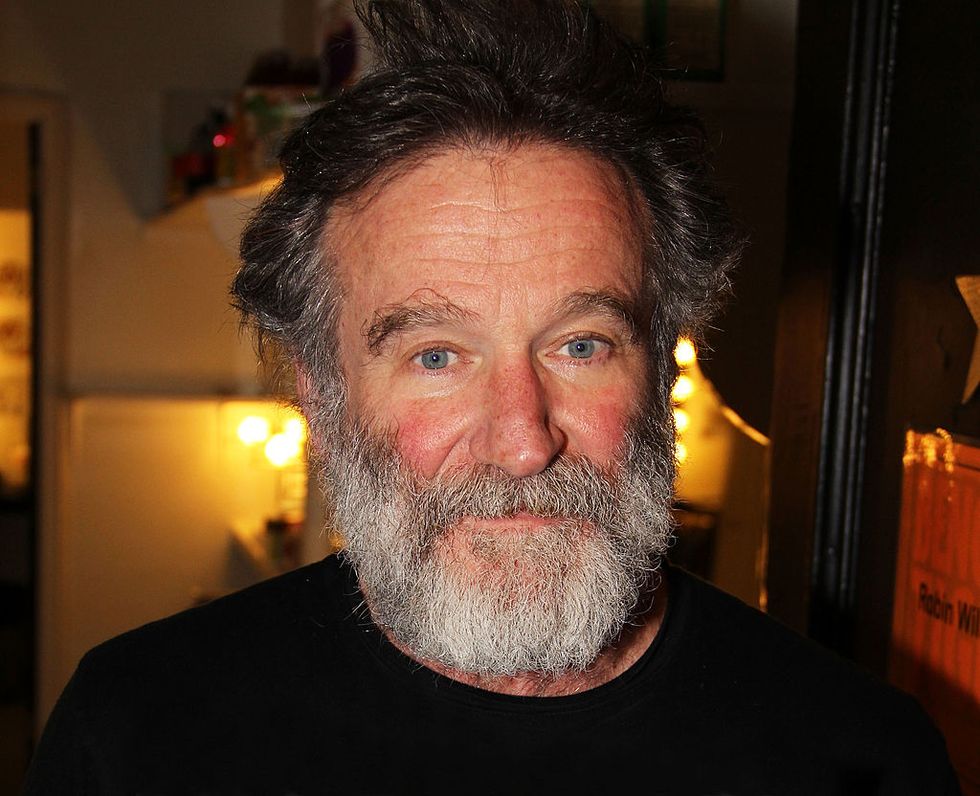 With the symptoms worsening in the months before he took his own life. "It was like the dam broke," she recalled. "If Robin was lucky, he would've had maybe 3 years left, and they would've been hard years."
And she believes that this diagnosis was what ultimately killed him.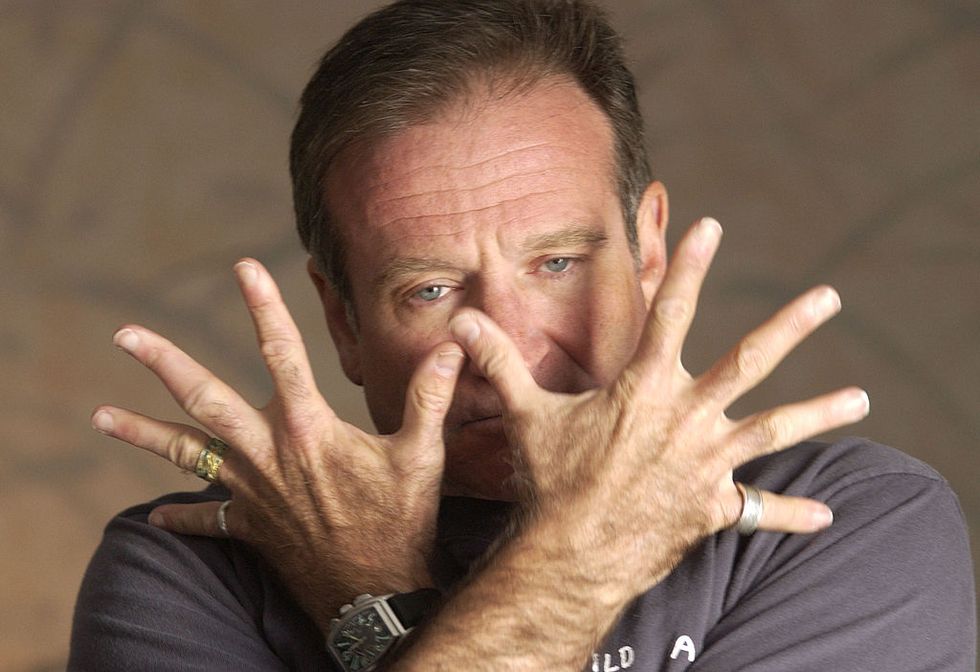 "It was not depression that killed Robin. Depression was one of let's call it fifty symptoms, and it was a small one."
But, throughout these devastating health issues...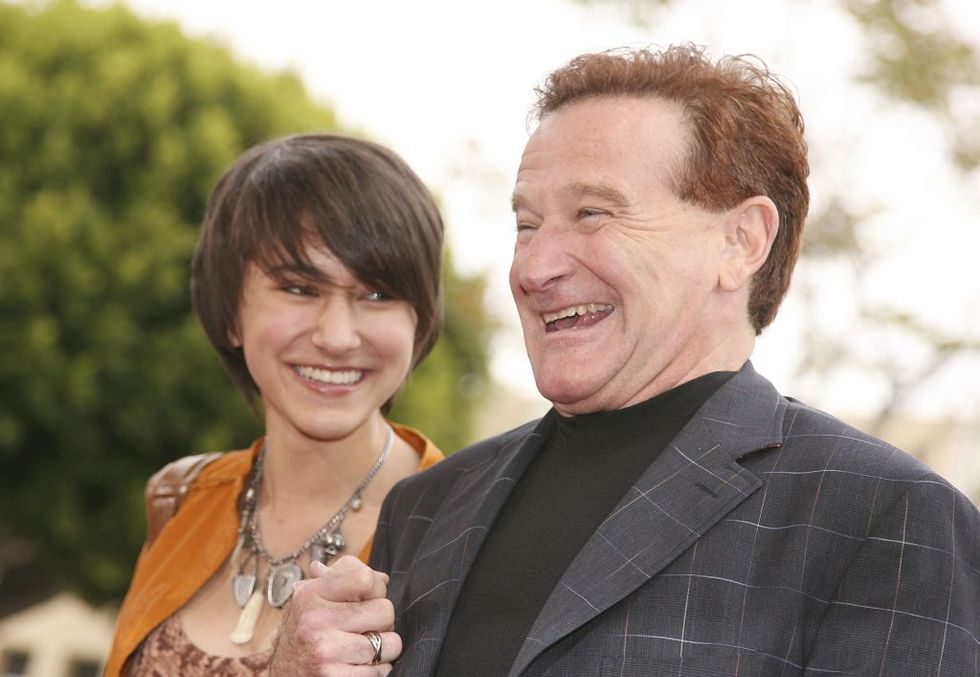 Robin always maintained a close relationship with his children, Cody and Zelda.
Since Robin's devastating death, Zelda has gone on to lead a successful life...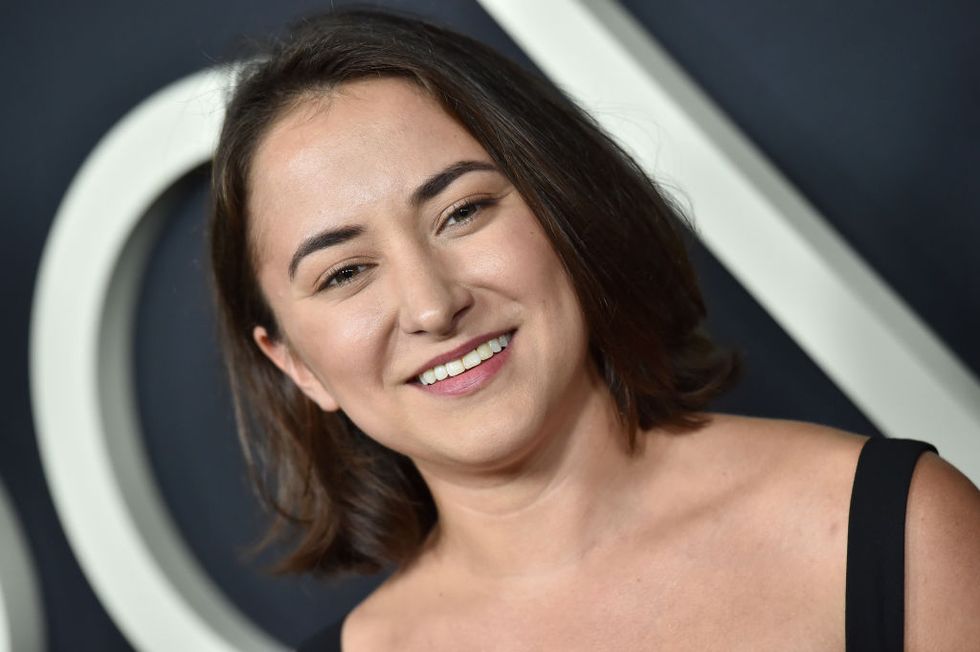 She is now thirty-years-old and works as an actress, following in the footsteps of her late father.
It's clear that the pain of losing him is still very much there...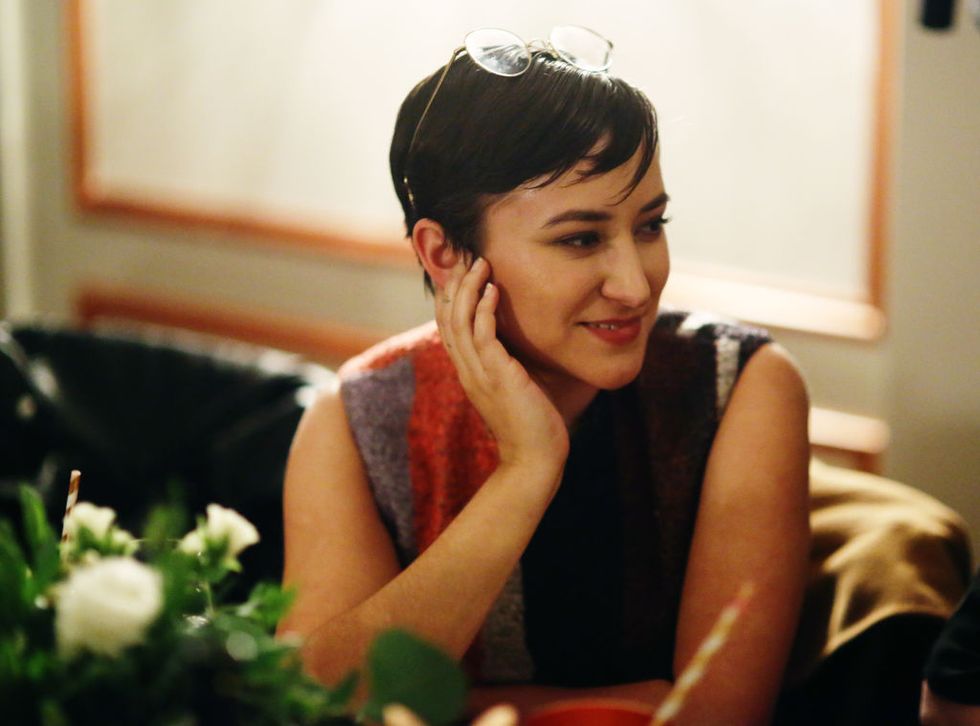 But she regularly talks about her dad and shares fond memories on her social media platforms.
We all remember the time she tried out a Disney Instagram filter...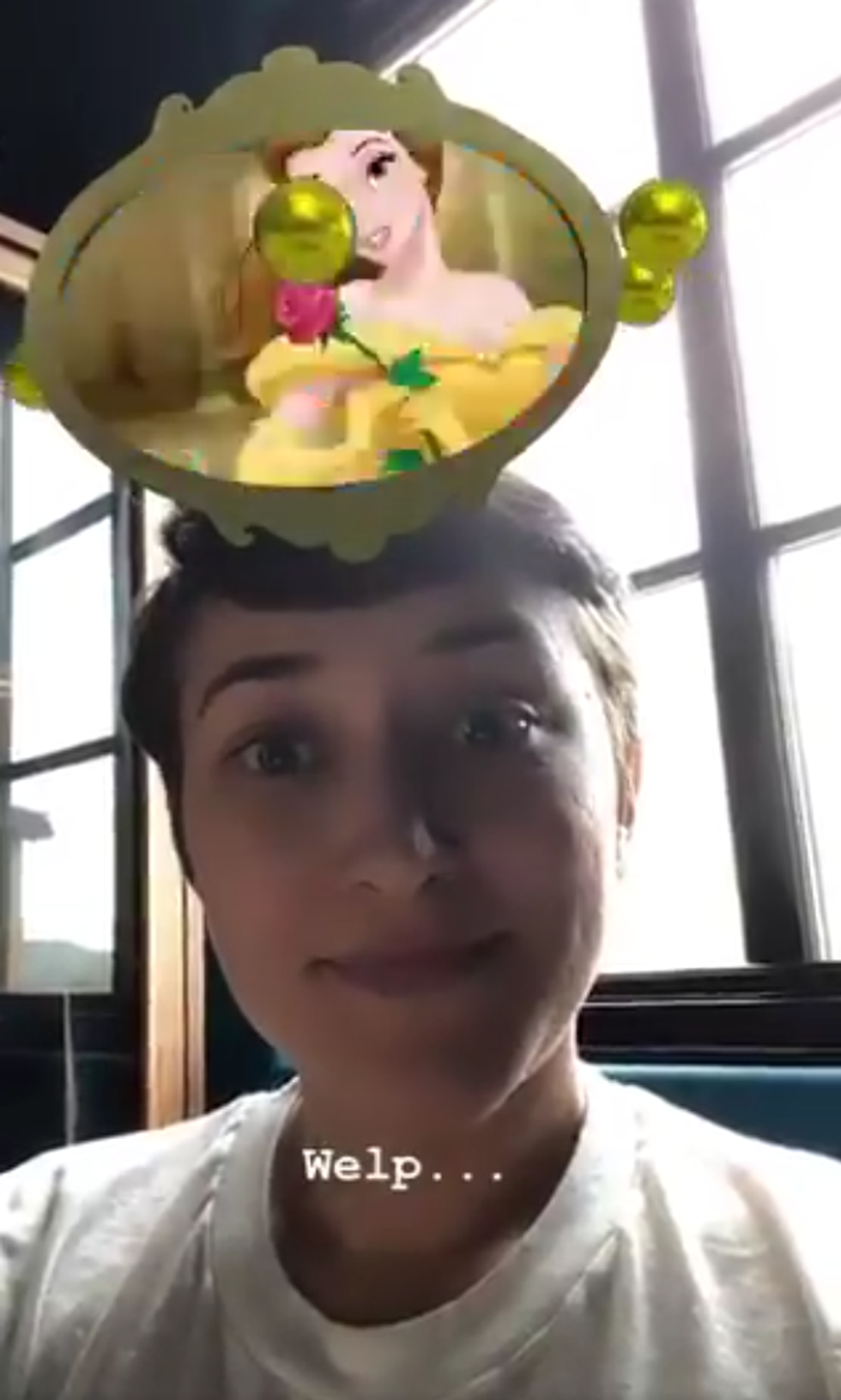 Zelda tried out the trend earlier this year, and the coincidence was simply astounding.
The filter landed on the genie from Aladdin, who her dad famously voiced.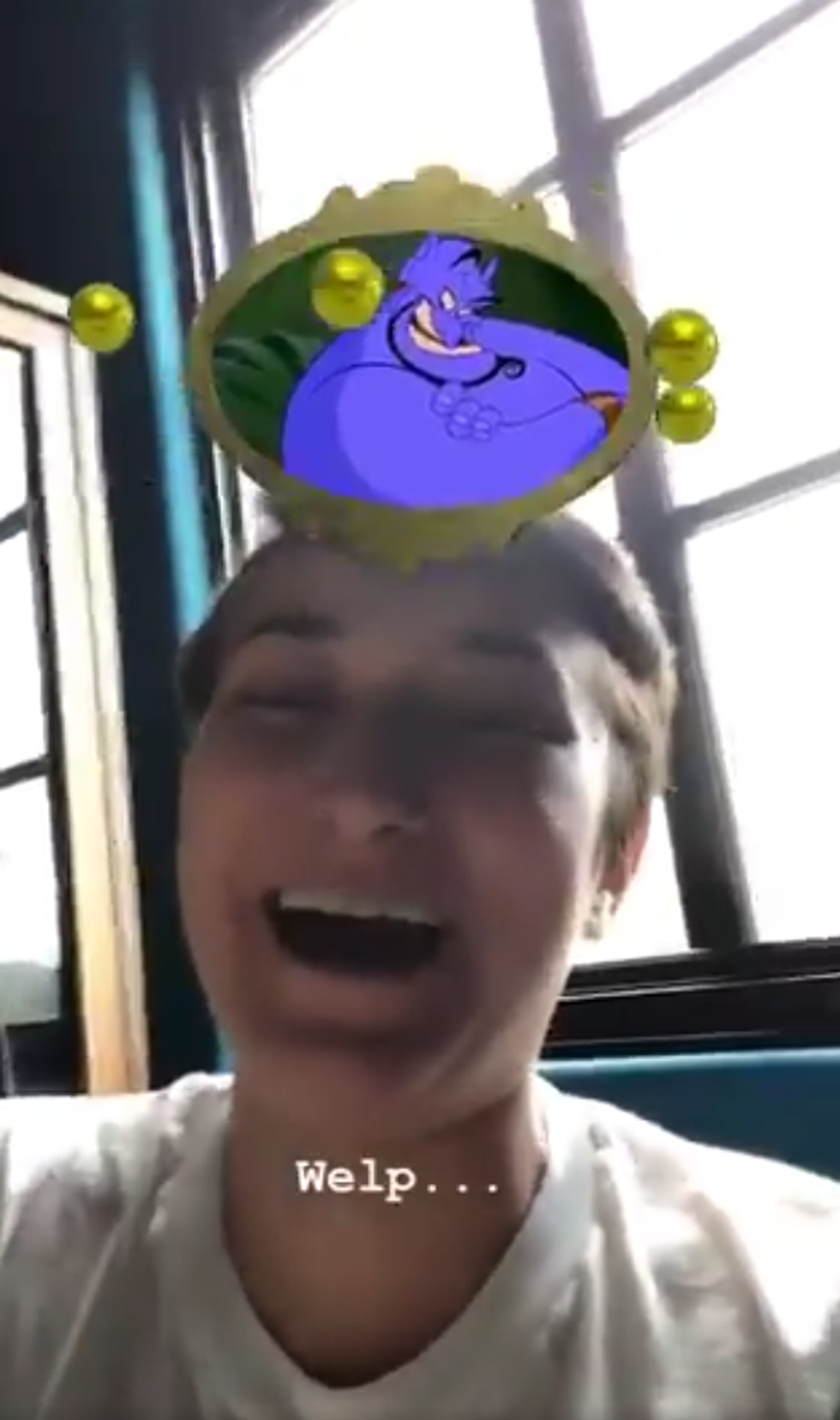 As it landed on the genie, she burst out into laughter.
She shared the video onto Twitter...
Y'all... https://t.co/Q2xAR17zV7

— Zelda Williams (@Zelda Williams)1577749590.0
Alongside the bemused caption: "Ya'll..."
And, while stuck in lockdown, Zelda shared this hidden gem.
Isolation spring deep cleaning is turning up some fun old gems: https://t.co/SyV700aD84

— Zelda Williams (@Zelda Williams)1584508555.0
She showed off an adorable photo booth reel of her and her dad, alongside the caption: "Isolation spring deep cleaning is turning up some fun old gems."
Evidently, Zelda and Cody are determined to keep their father's memory alive...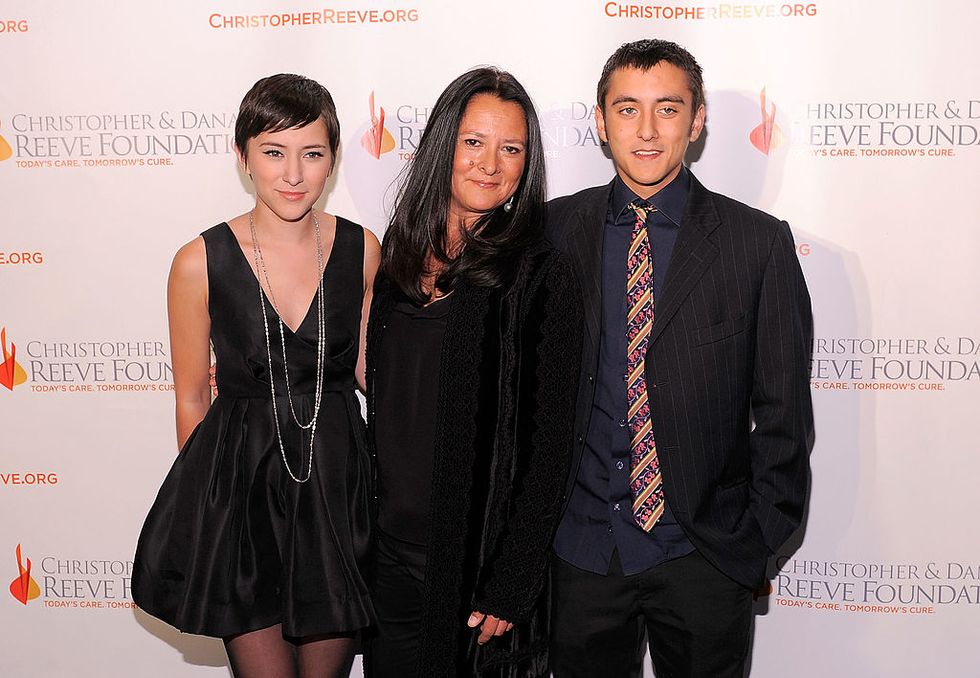 And they're not putting up with any nonsense from anyone who utilizes his name for their own agenda.
That's why Eric Trump was on the receiving end of a savage comment from Williams' daughter.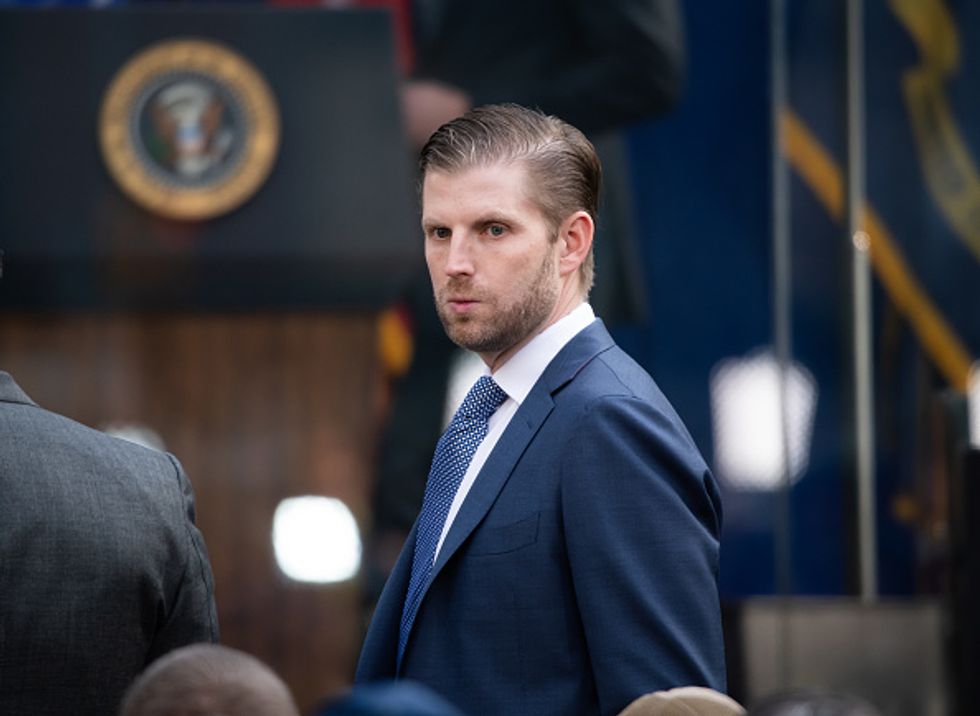 Donald Trump's son decided to retweet a viral video of Robin "savaging" Joe Biden as a way to fuel his own political agenda.
But it only backfired on him as Zelda got a whiff of what he was doing.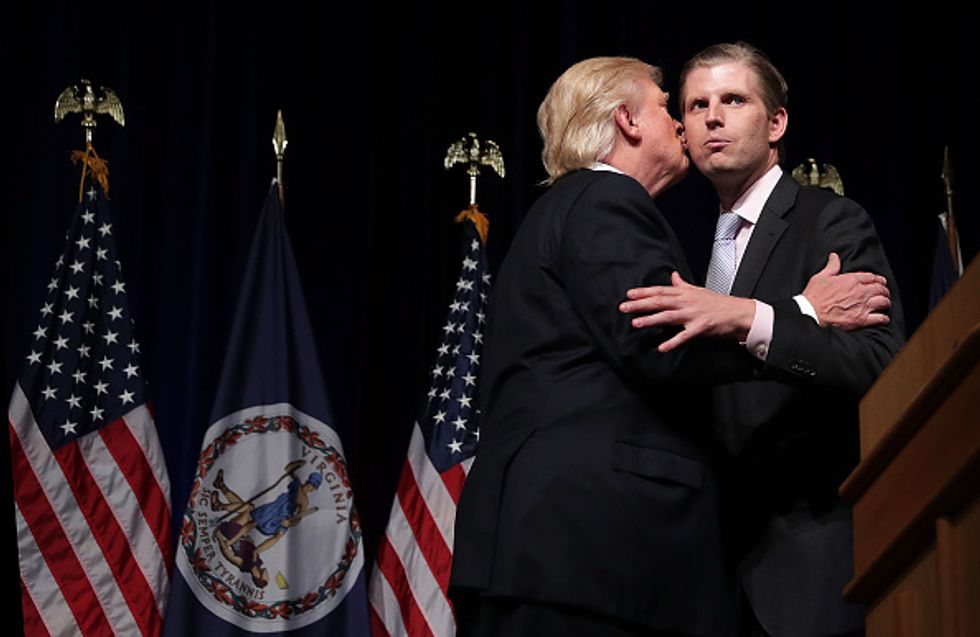 In the clip titled "Robin Williams just savages Joe Biden," the late actor says this: "We still have great comedy out there, there's always rambling Joe Biden, what the f***? Joe says s*** that even people with Tourette's go, 'No. What is going on?' "
Two days after the re-tweet, Zelda fired back at Eric Trump.
@zeldawilliams You're Father was amazing Eric is an excuse of a human just like the rest of his Family.

— Lynda #BLM❤ #RaiseTheRates (@Lynda #BLM❤ #RaiseTheRates)1596862217.0
And we were living for it!
Comments poured in hailing Williams.
@zeldawilliams So incredibly tacky, disrespectful, distasteful, not to mention misleading for him to use your father like that.

— mike💥suszek (@mike💥suszek)1596862068.0
This user referred to it as "tacky" amongst other things. It looks like Eric takes right after his father.
And this comment was in response to Zelda's savage reply.
@zeldawilliams Believe me, the dead have been voting in Chicago for the past 100 years. My mother's been dead 20 ye… https://t.co/mpnowffwpn

— ⚜️ Nicole Vavallo ⚜️ (@⚜️ Nicole Vavallo ⚜️)1596913362.0
Keep scrolling to have a look for yourself.
This user brought up the kind nature of Robin Williams.
@zeldawilliams Robin never savaged anyone. That's a terrible thing to associate his name with.

— LB Shore (@LB Shore)1596862352.0
I mean, it's meant to be comedic, right?
This Twitter user was extremely passionate about his point of view.
@zeldawilliams This is Eric Trump we're talking here. He can't even find a clue, letalone a video clip XD there's a… https://t.co/cISZGdLVfZ

— Mathew Valente ~tssf~ (@Mathew Valente ~tssf~)1596863050.0
They asked people to make sure they vote in the elections.
Others were just confused about the current state of the country.
@zeldawilliams Honestly though. Why they fuck are people OK choosing between Biden or Trump? Like that's seriously America's best options?

— grant (@grant)1596882606.0
Me too, GM, me too.
Here's a look at Zelda's savage reply...
She wrote: "While we're 'reminiscing' (to further your political agenda), you should look up what he said about your Dad," she wrote on Saturday. "I did. Promise you, it's much more 'savage.'"
She added this: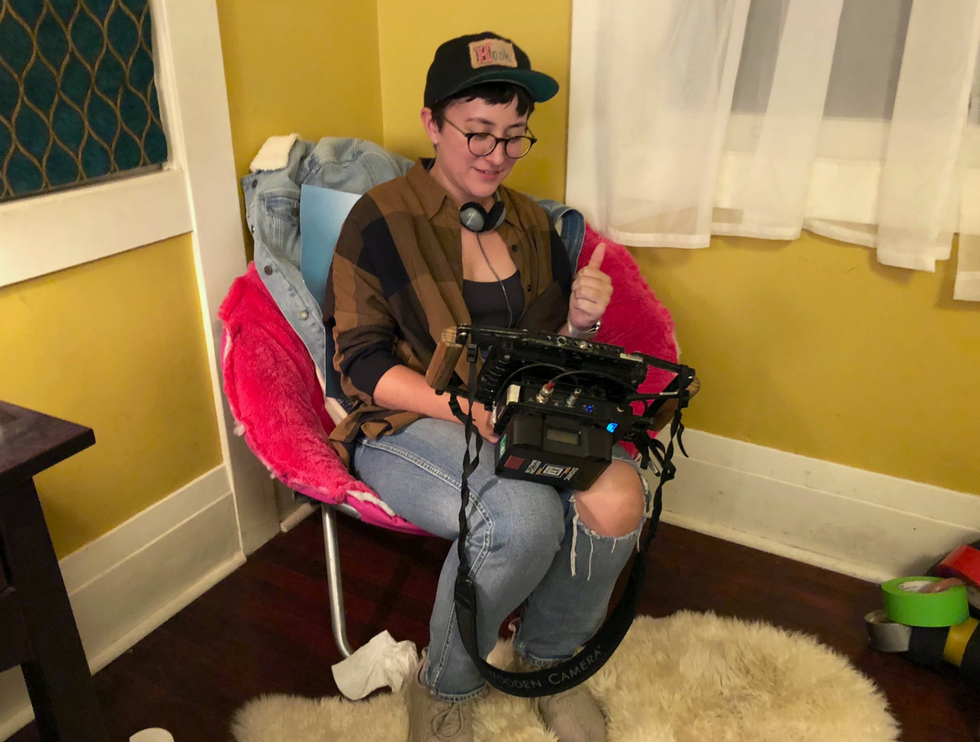 "Gentle reminder that the dead can't vote, but the living can." Make sure you go out and vote this November.