Robin William's son, Zac Williams, has paid tribute to his late father on the 7 year anniversary of his tragic death.
Williams was a beloved actor and comedian and he was known for his improvisational skills and sensational humor. The actor starred in some of the most critically successful films including Dead Poets Society, Good Morning Vietnam, and Awakenings.
He also played the main character in the famous Mrs. Doubtfire and he undoubtedly lit up the lives of everybody around the entire world.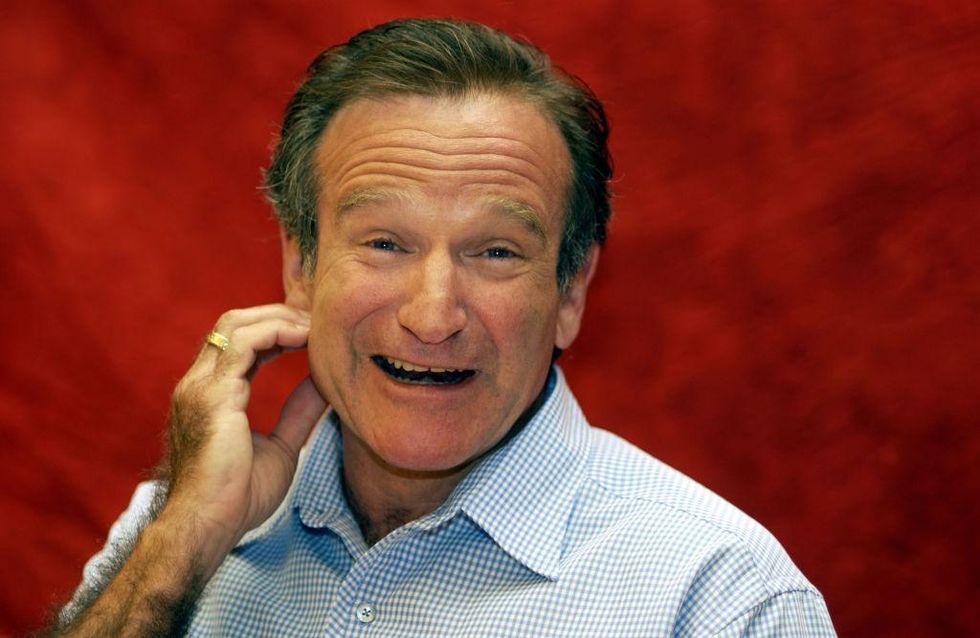 But on August 11th, 2014, the sixty-three-year-old sensation took his own life at his home in California, shocking the nation and his worldwide fan base. Williams had been suffering from depression and anxiety, and in the end, he couldn't continue smiling for the world in the way he did.
And 7 years on, his son has a message for him…
"Dad, 7 years ago today you passed on. The joy and inspiration you brought to the world carry on in your legacy and in your family, friends, and fans you so loved. You lived to bring laughter and help others. I will be celebrating your memory today. Love you forever," Zak Williams' tweet read.
And to show respect, one person even said: "Nanu Nanu," while other people said: "We miss your dad too," and "One of the greatest human beings to ever grace this world."
Other's paid tribute on Twitter with photo collages to commemorate his brilliance.
And some even shared their favourite moments they shared with Williams as they watched him act in their favorite movies…
To this day, even though the world couldn't heal his own personal pain, Williams continues to heal the pain of the world.
This man was the most selfless, beautiful-hearted being on the entire planet, and he deserved a hell of a lot.
"I want to help people. I want to learn about people. I want to help them with their troubles, I want to listen, I want to really listen to people," Williams said in his famous Patch Adams film with fans not knowing at the time that he wasn't just acting, it wasn't just scripted… but he was in fact helping people.
Rest in Peace, Robin. You'll never be forgotten.