Dwayne 'The Rock' Johnson is far from the realms of your everyday man. Movie star, WWE Superstar, Producer, Writer. His accolades continue to build up year by year. But throughout the years, never has there been a rival to Instagram game. Racking up an astonishing 118 million followers, including celebrities and fans alike - it's safe to say that Dwayne is one of the most popular faces on Insta.
The People's Champ recently showed off the unbelievable results of an 18 week diet and training.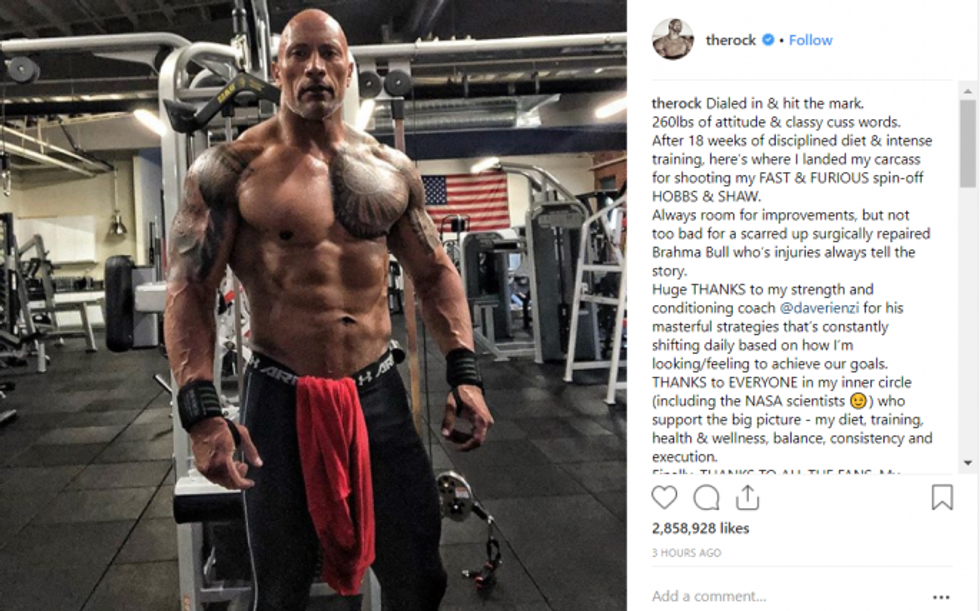 Hard work does pay off!
We thought we'd take a look back at The Rock's very best Instagram posts.