Ronald Reagan's son made his view on Trump's children perfectly clear, and he didn't hold back in his comments...
Ron Reagan — the son of former president, Ronald Reagan - spoke out about Trump's administration on Sunday.
While appearing on CNN, the sixty-two-year-old ripped into Trump's family, and, more specifically, his kids.
He also shared what his father would think of the Republican party right now.
As well as his views on Trump's presidency as a whole.
We are now only mere weeks away from the highly anticipated presidential election...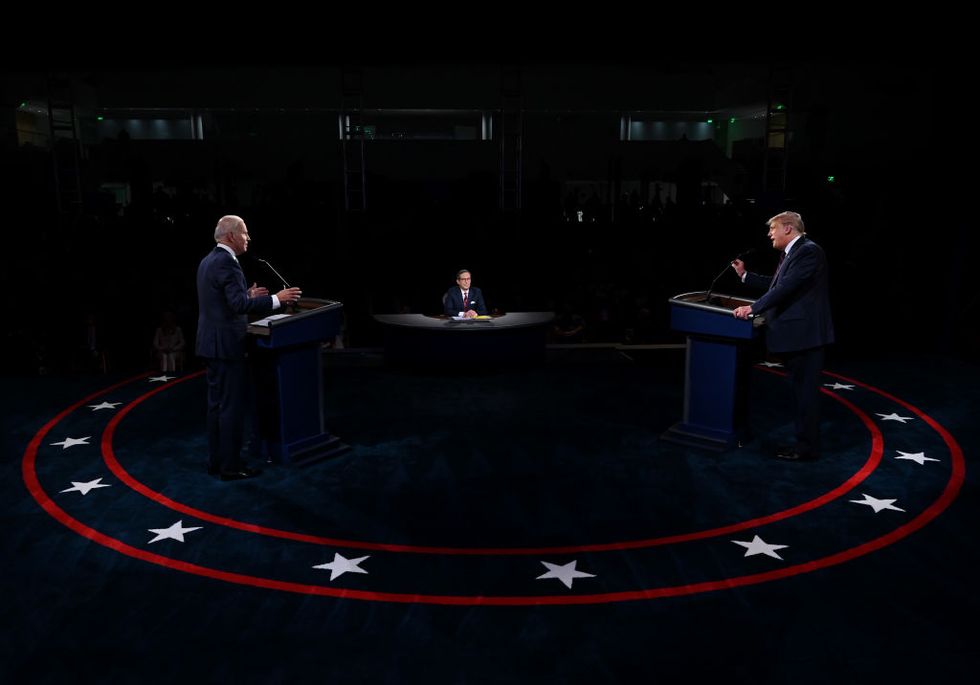 via: Getty
So, of course, Trump is trying to salvage the little reputation he has left.
Because, as you will all be aware...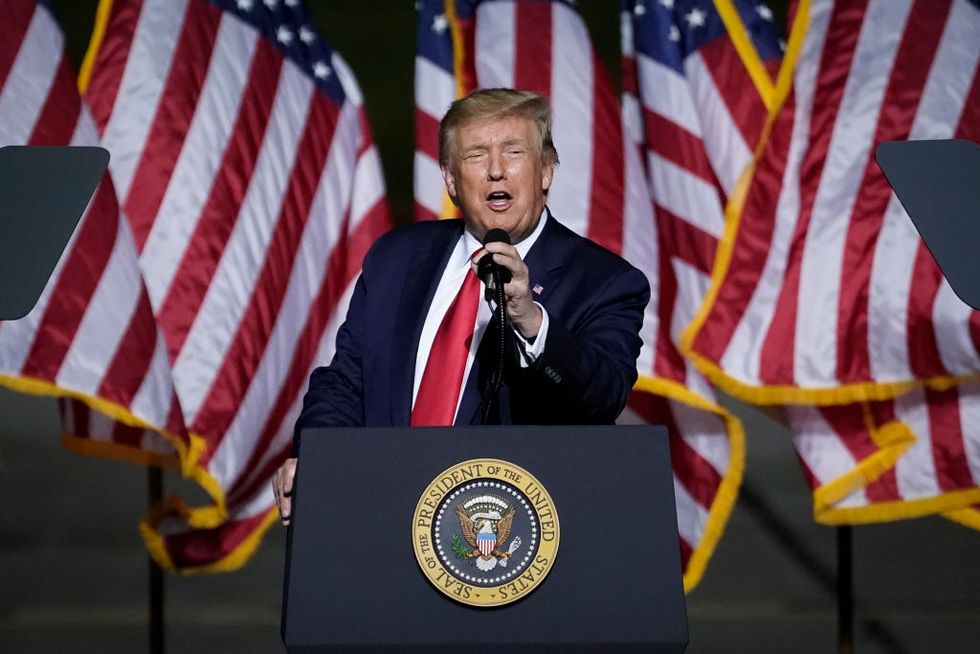 via: Getty
It seems that he has some serious competition from his Democratic rival, Joe Biden - although Trump probably wouldn't admit that himself.
Of course, the election couldn't have fallen on a worse year...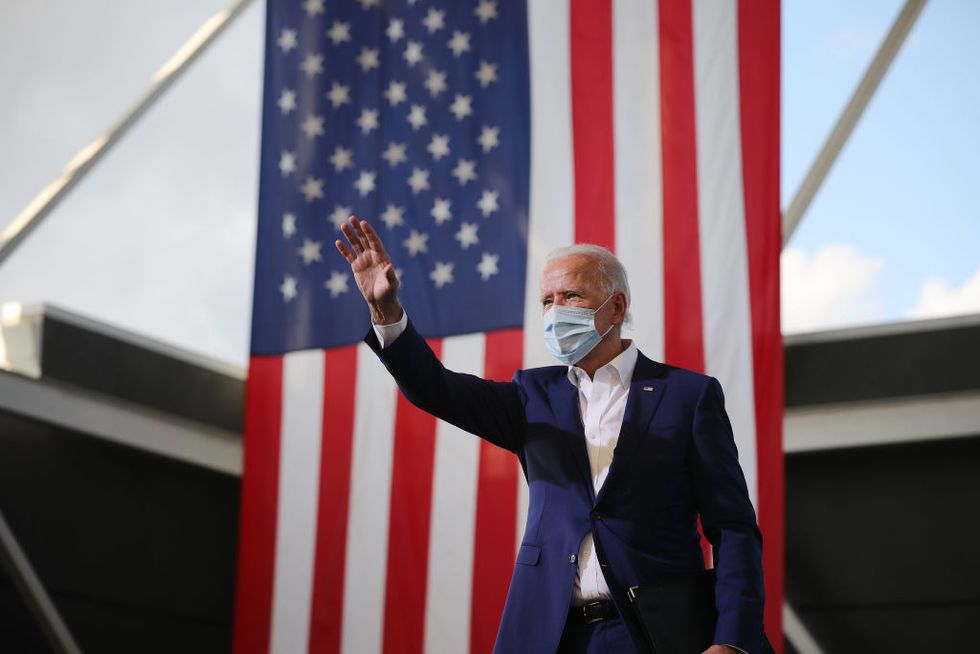 via: Getty
But it has been powering on ahead... Despite many
major
setbacks.
Trump's presidential campaign seems to be hitting rocks...
And things took an ultimate turn for the worst when at the start of October, the president and the first lady, Melania, tested positive for COVID-19. Trump insisted that they immediately went into self-isolation together and that they felt fine, but after just a few days, he was hospitalized at Walter Reed National Military Centre.
Despite the huge worry surrounding Trump's health...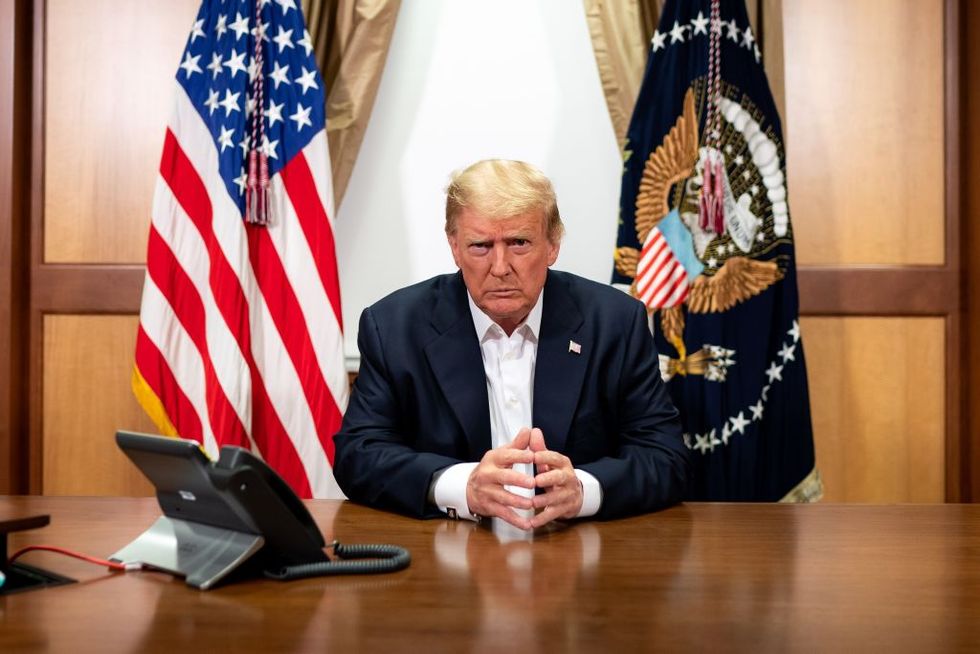 via: Getty
He was discharged just a few days later and insisted to the nation that all we need to do is to "learn to live with COVID", which was
very
concerning to hear.
In the days following his diagnosis, Trump continued to insist on how he was "feeling better than ever."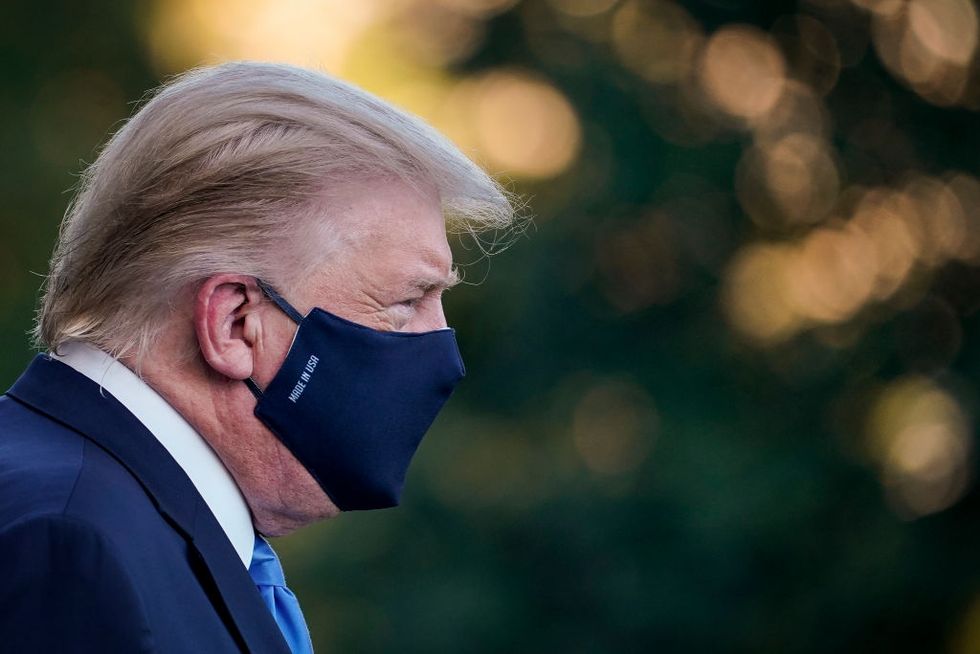 via: Getty
But when Joe Biden proposed making the next presidential debate a virtual one in the interest of health and safety, Trump put his foot down.
FYI, this wasn't just Biden's idea.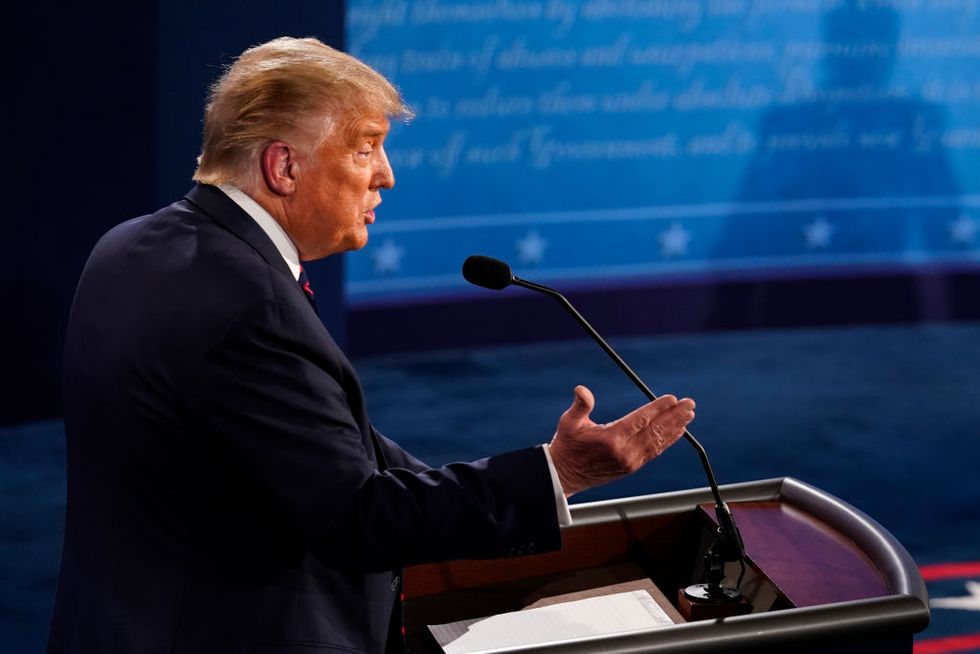 via: Getty
The Commission on Presidential Debates announced that the October 15th town hall-style debate in Miami would take place virtually as health experts raised concerns about whether it would be safe to hold the event in person given Trump is still recovering from COVID-19.
The virtual debate that was scheduled to go ahead on the 15th of October was officially canceled due to Trump's refusal.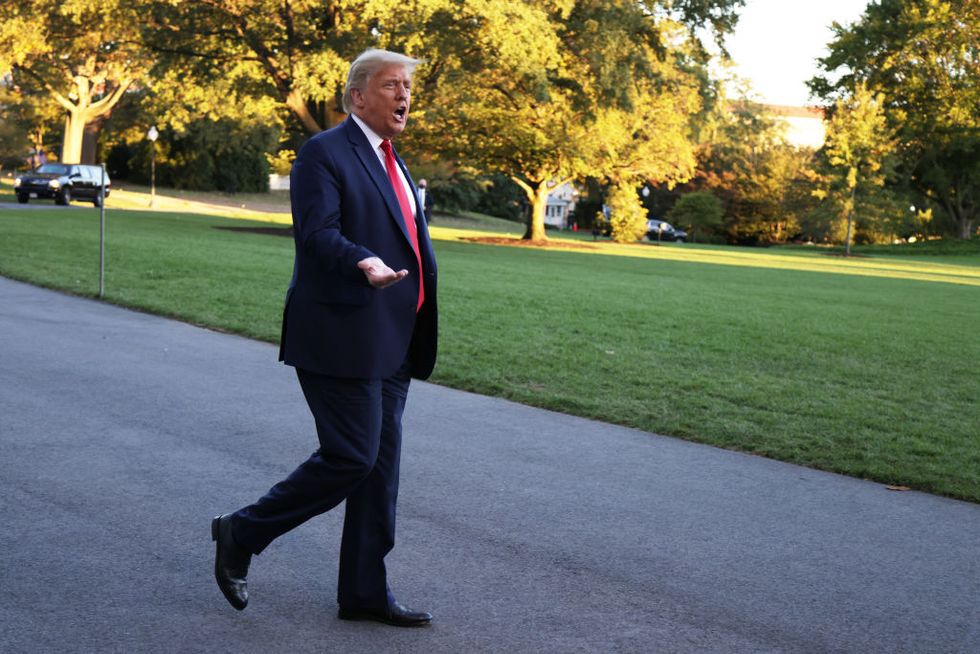 via: Getty
For some reason, the proposition of a virtual debate infuriated the president and he boldly said he "wouldn't waste his time" on it.
So instead, Joe Biden participated in a Philadelphia town hall forum moderated by ABC's George Stephanopoulos...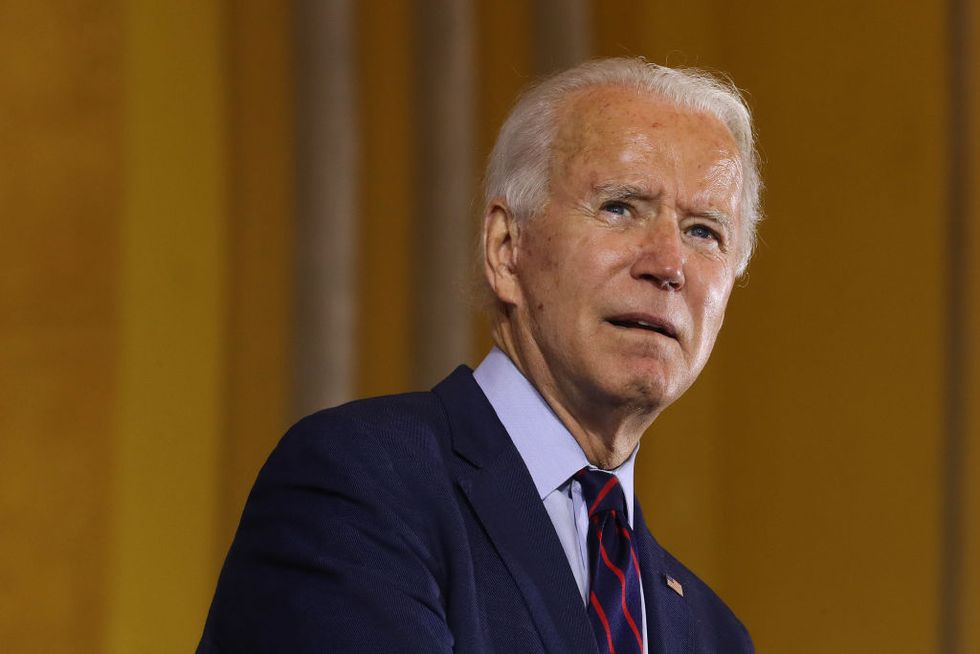 via: Getty
And in typical Trump fashion, the president announced at the last minute that he would hold his own town hall forum in Miami at
exactly
the same time, hosted by NBC.
The whole campaign process has been nothing short of shambolic.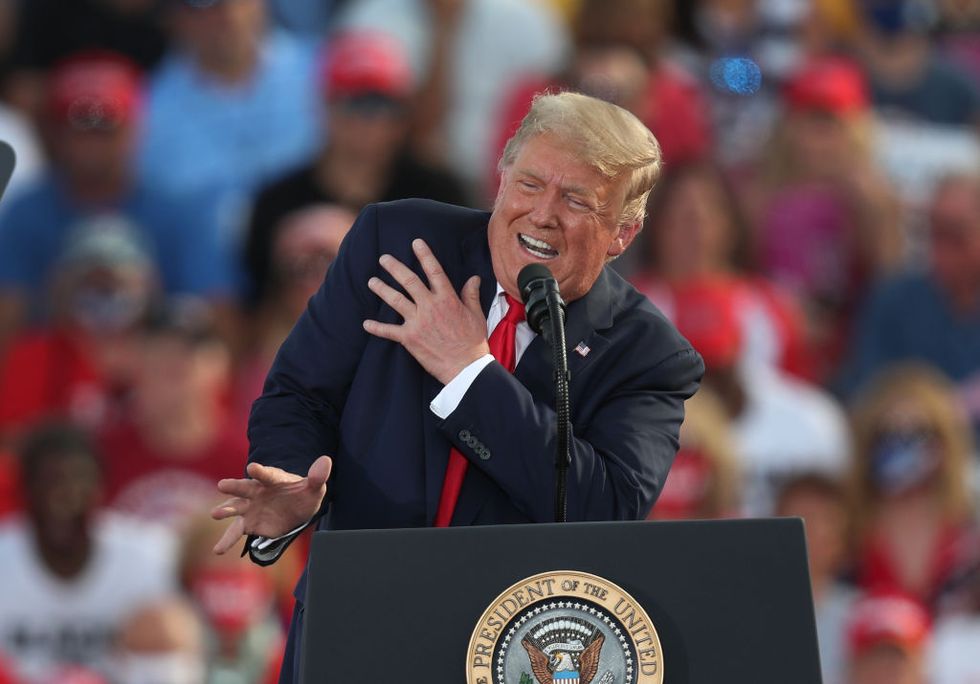 via: Getty
So it wasn't surprising this weekend to see Trump attempting to salvage that last bit of respect from potential voters.
And, over the weekend, Trump was faced with yet another critic.
This time, it was Ron Reagan.
In a new interview, Ron revealed exactly what he thinks of the Trump administration.
And he truly didn't hold back.
Ron began by saying that Trump's daughter Ivanka and her husband Jared Kushner are "unqualified" for their roles as the president's advisors.
"Well, they're certainly entitled to go campaign for their dad," Ron said of Trump's children.
He continued.
"Well, they're certainly entitled to go campaign for their dad," Ron said of Trump's children. "My eldest brother and sister did that, and there's nothing wrong with that. When you cross the line is — I hate to say it here and I don't mean to be blunt — but we've got a bunch of grifters there in the White House. They're treating this as a grift."
Ron went on to say that the Trump family is "mixing business with pleasure."
"They're using the hotels and the golf clubs to profit off the presidency," he said. "Jared Kushner and Ivanka Trump have no qualifications whatsoever to be in the position they're in. Zero. Zip. And they're using it to make money, basically."
Discussing the current state of the Republican party, Ron said that his father would be "horrified."
"He would be horrified by the Republican party right now. The spinelessness in the face of this pathological entity in the White House right now would shock him," he said.
He continued:
"Donald Trump has done a tremendous amount of damage to this party," he continued. "When I think of my father, I think of words like 'integrity,' 'decency,' 'dignity,' 'honor,' and 'patriotism.' Not nationalism, but patriotism. All of those qualities are in very short supply in this White House, and frankly, the Republican party has been complicit in degrading those values."
Ron, however, was quick to say that Republicans today shouldn't look back to the time of his father, but towards the future.
"I don't think the Republican party or any other party can profit by looking backwards. We have to look forwards, whatever party you belong to, you have to look to the future," he said, adding that the United States is at a "crucial point in history. "It's going to be a dark road or it's gonna be a more progressive road," he said. "So I don't think going back to the days of Ronald Reagan is the answer for the Republican party, but they don't have much else. They really don't have much else."
You can watch the full interview below.
For more on Trump, scroll on to find out why Savannah Guthrie is being praised for the way she interviewed him...