Being a professional UFC fighter comes with its risks, it is doubtless to say.
Broken noses, lost teeth, a few broken bones here and there... UFC fighters are pretty used to injuries like these and, more than often, they take them with a pinch of salt and just get on with it.
Ronda Rousey, one of UFC's most bad-ass women, has recently shared a horrifically gruesome image of an injury that has truly sent our blood running cold.
Keep scrolling to learn of her most recent and hardcore injury...
Being a UFC fighter is no walk in the park...
UFC isn't just exclusive to men...
women
who prove themselves to be
totally bad-ass.
Take Miesha Tate, for example...
Ronda Rousey is one of the most infamous female UFC fighters out there...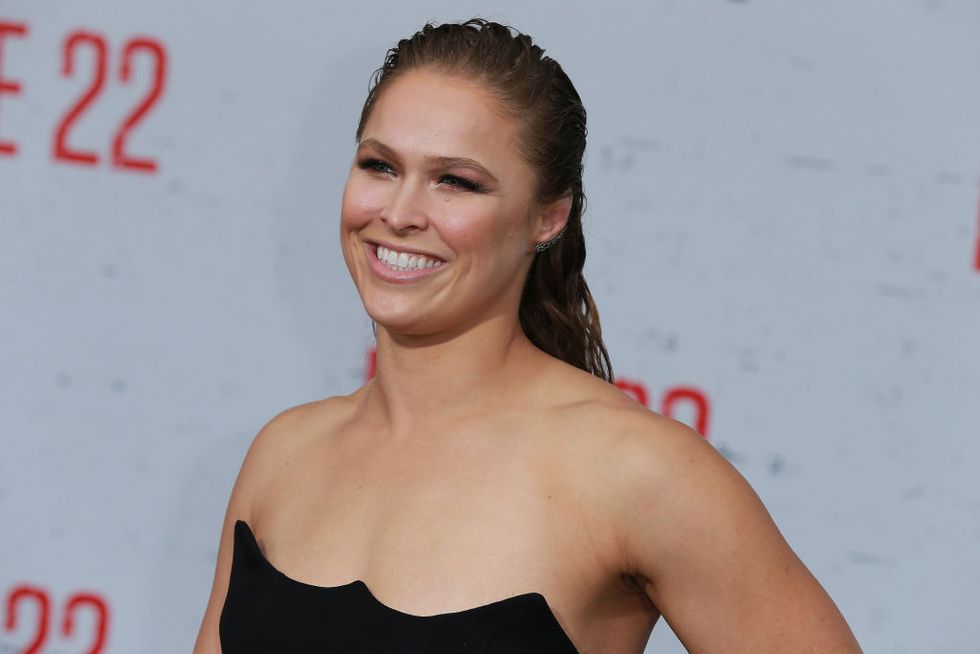 Born in California, the thirty-two-year-old fighter was the first American woman to earn an Olympic medal in judo by winning bronze in the 2008 Summer Olympics.
Rousey is the first female fighter to be inducted into the UFC Hall of Fame.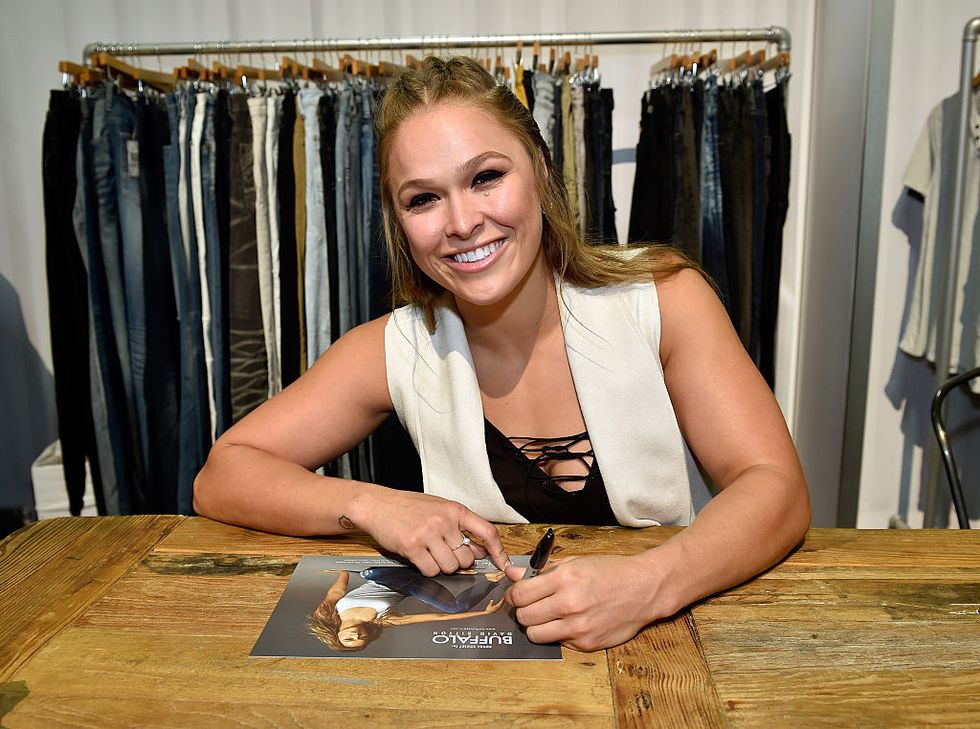 She made UFC history when she successfully defended her title against Liz Carmouche at UFC 157, and she was also the champion of numerous events such as Strikeforce and King of the Cage.
Alongside UFC, Rousey is also a champion of WWE...
She headlined the first-ever WWE pay-per-view event when she successfully defended her title at WWE Evolution.
She is considered one of the greatest and most influential female athletes of all time.
Not only is she an incredible athlete, but she's also appeared in her fair share of television and movie titles.
Her appearances were often uncanny to her image in UFC...
In 2014, she appeared in her first motion picture,
The Expendables 3
, and went on to appear in various other movies and TV shows such as
Furious 7, Blindspot,
and
The Entourage
all in 2015.
She is currently filming for her appearance in 9-1-1.
The Fox TV show explores the lives of fictional emergency service workers and what these people have to deal with in their real lives. Rousey will star alongside some big Hollywood names such as Angela Bassett, Kenneth Choi, and Peter Krause.
Accidents can happen anywhere... even on set!
Her knockout by Holly Holm in 2015 left her recovering for months...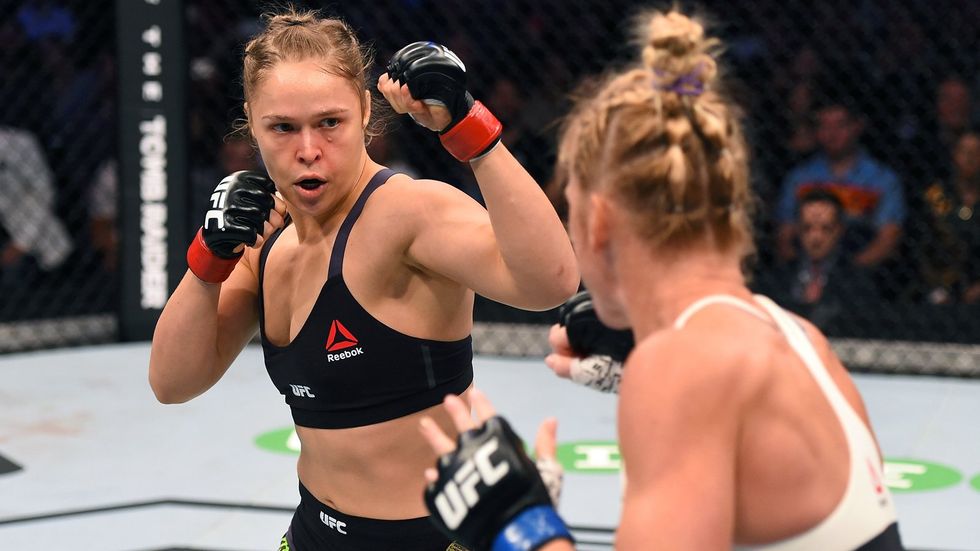 Despite her jaw not being fractured, the kick that she received to her face resulted in surgery and she wasn't able to eat properly for months. She said to
 Eurosport
: "It might be three to six months before I can eat an apple, let alone take an impact."
She also suffered a severe injury to her hand during her time at WWE...
Her most recent injury didn't involve fighting, however...
Instagram account
to show off her most recent war-wound and it had nothing to do with being in the ring... believe it or not.
It happened when she was filming on set for 9-1-1...
she did check...
Her finger was severed...
horrific. She wrote on her post: "I know it sounds crazy, but I'm used to live audiences and never showing pain unless I'm supposed to."
It was a race against time to save her finger.
"After a break in the action I told our director the situation and was rushed via ambulance to the hospital where they promptly reattached my bone and tendon with a plate and screws," she went on to say.
Unbelievably, she was back on set the very next day...
"I returned to filming the next day and finished my scenes before returning home to recover," she then wrote proudly.
It looks like Rousey is on the road to a quick recovery...
"Modern medicine amazes me, I already had fifty percent range of motion back in 3 days," she finished her post with.
She actually returned the next day to finish her scenes...
From looking at the image, it's impossible to fathom how on earth she could manage to do anything productive with her finger being in the state that it was.
It's safe to say that Rousey is the most hardcore woman on this planet.
I don't know about anybody else, but if that happened to my finger, I'd probably have numerous meltdowns and panic attacks... not to mention how difficult it would be to deal with the excruciating pain that would come with it. But not Ronda Rousey. She has proven to be a total bad-ass and it seems like she can handle pretty much anything that life throws at her. As she said on her Instagram page, make sure to tune in and watch the most recent season of 9-1-1 to see "how well she can act." Speaking of UFC, did you hear that Justin Beiber challenged Tom Cruise to a fight? Keep scrolling for more on that!