Welcome to 2017, where it's becoming more like 1817 every single day! Sexual predation gets you elected to office, you get vilified if you're a person of color who dares to stand up for your rights, and white supremacy will...also get you elected to office. 2017's clearest example of this harmful regression is entirely embodied by one Roy Moore, the Republican candidate for the Alabama Senate seat.
He's shown time and again how much of a monster he is, and yet, 17 minutes ago, President Donald Trump tweeted out yet another message endorsing him. The world we live in is a bad one, folks.
Roy Moore was outed as a child molester in what was supposed to be a bombshell report in the Washington Post.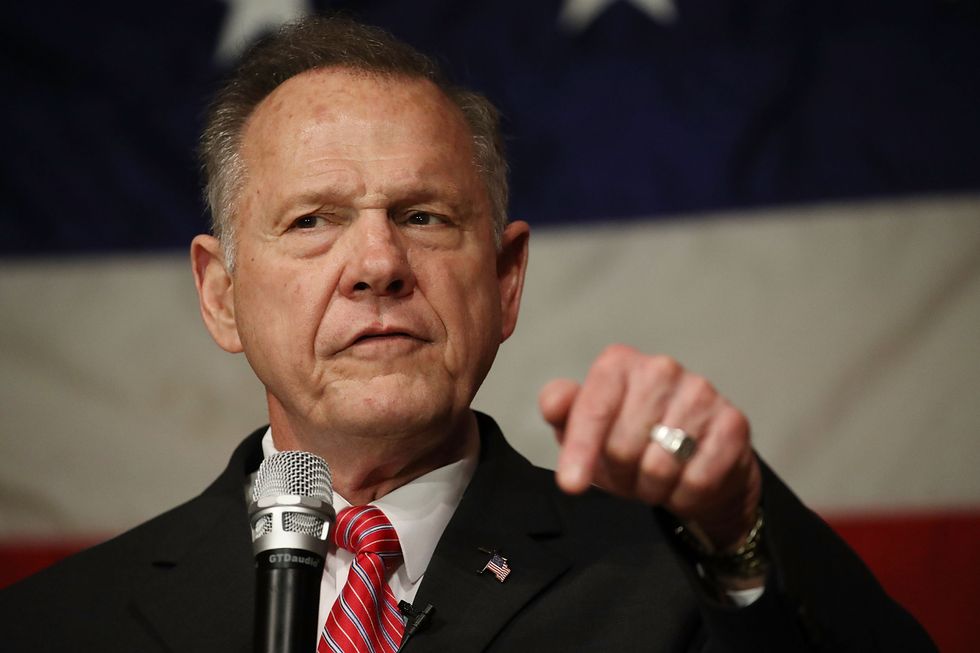 The report detailed allegations from four women against Moore
. Leigh Corfman said Roy Moore assaulted her when she was 14 years old and he was in his 30s. Three other women claimed that he preyed on them too when they were teenagers and he was twice their age. In any other reality besides the warped one we're living in, that should have been enough to shatter his chances at a seat in the U.S. Senate.
It came out that Roy Moore was banned from a shopping mall in the '80s because he had a habit of preying on young girls.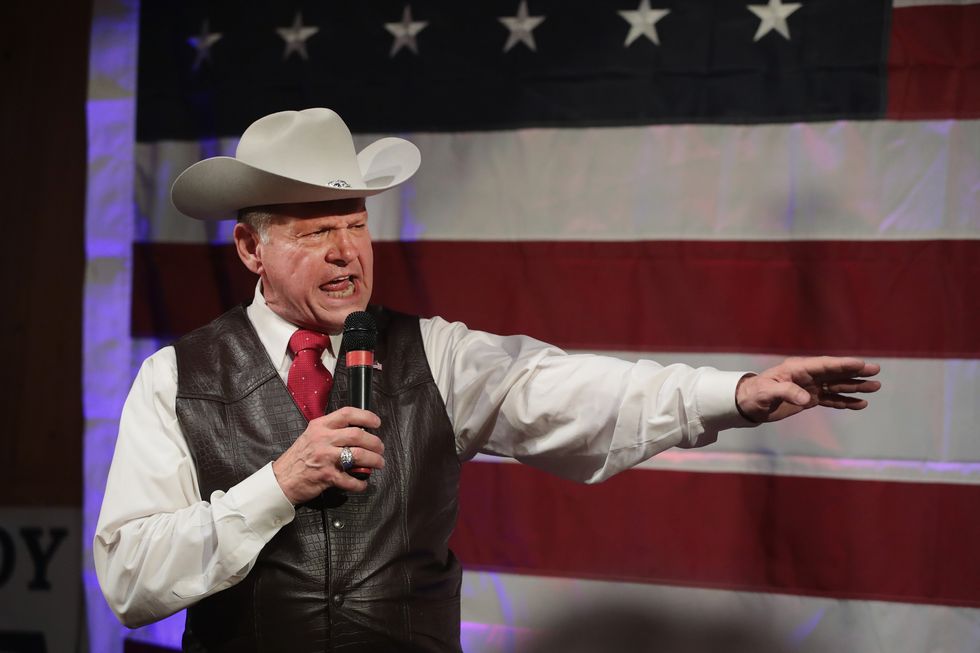 Additionally,
a fifth woman accused him of sexual misconduct
and presented her high school yearbook, which Moore had signed, as proof that he pursued her when she was just a girl. The
#MeAt14 hashtag went viral
, illustrating just how inappropriate Moore's behavior was.
Several members of the GOP conceded that Moore should remove himself from the race.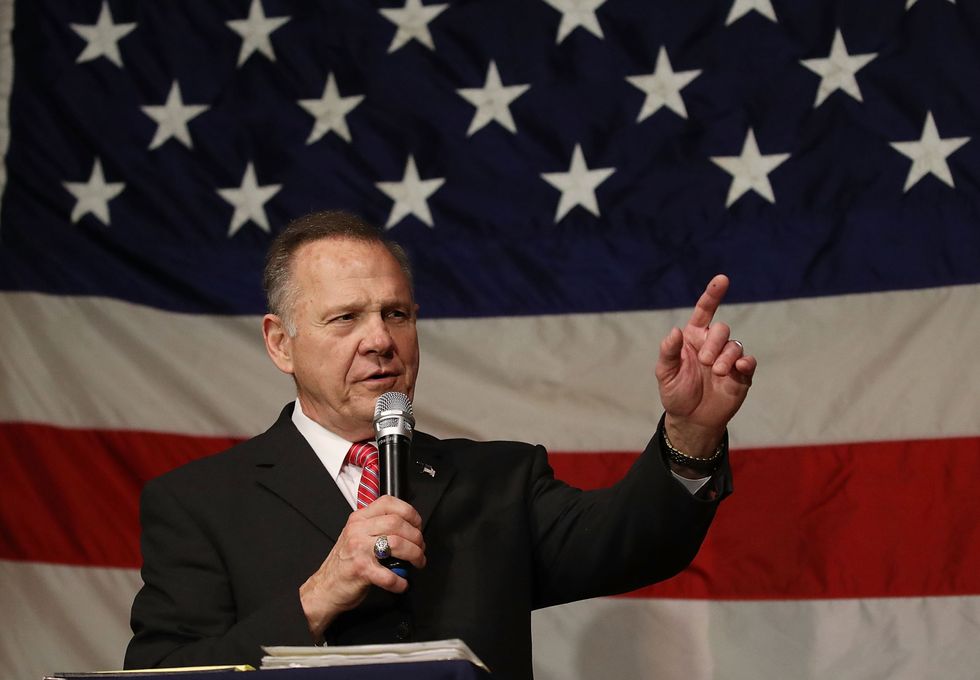 Before Roy Moore was a known pedophile, he was already a backward-thinking guy who refused to debate his opponent, Doug Jones, because he believed Jones was too tolerant of transgender people (2017!!!). The guy is like all your racist grandparents and creepy uncles rolled into one mega supervillain.
And yet, Moore fought back against women and decency and doing the right thing.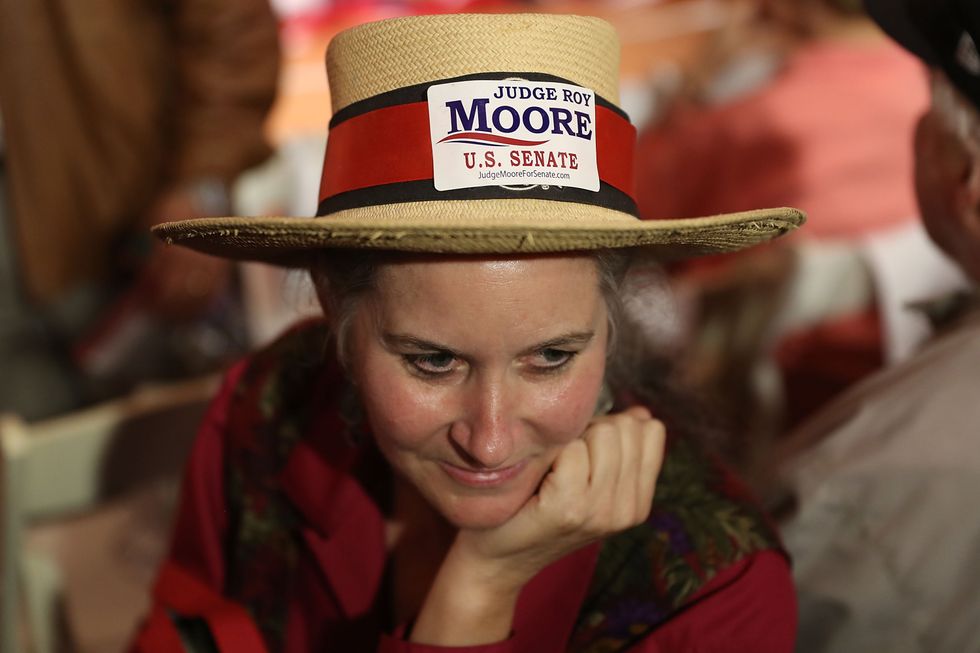 Despite an initial drop in the polls, Roy Moore is still very much a contender in the Senate race. GOP members who once called for him to drop out have changed their tune. The
RNC has reinstated their support for Moore
.
And it was all because our Molester-in-Chief Donald Trump formally endorsed Moore earlier this week.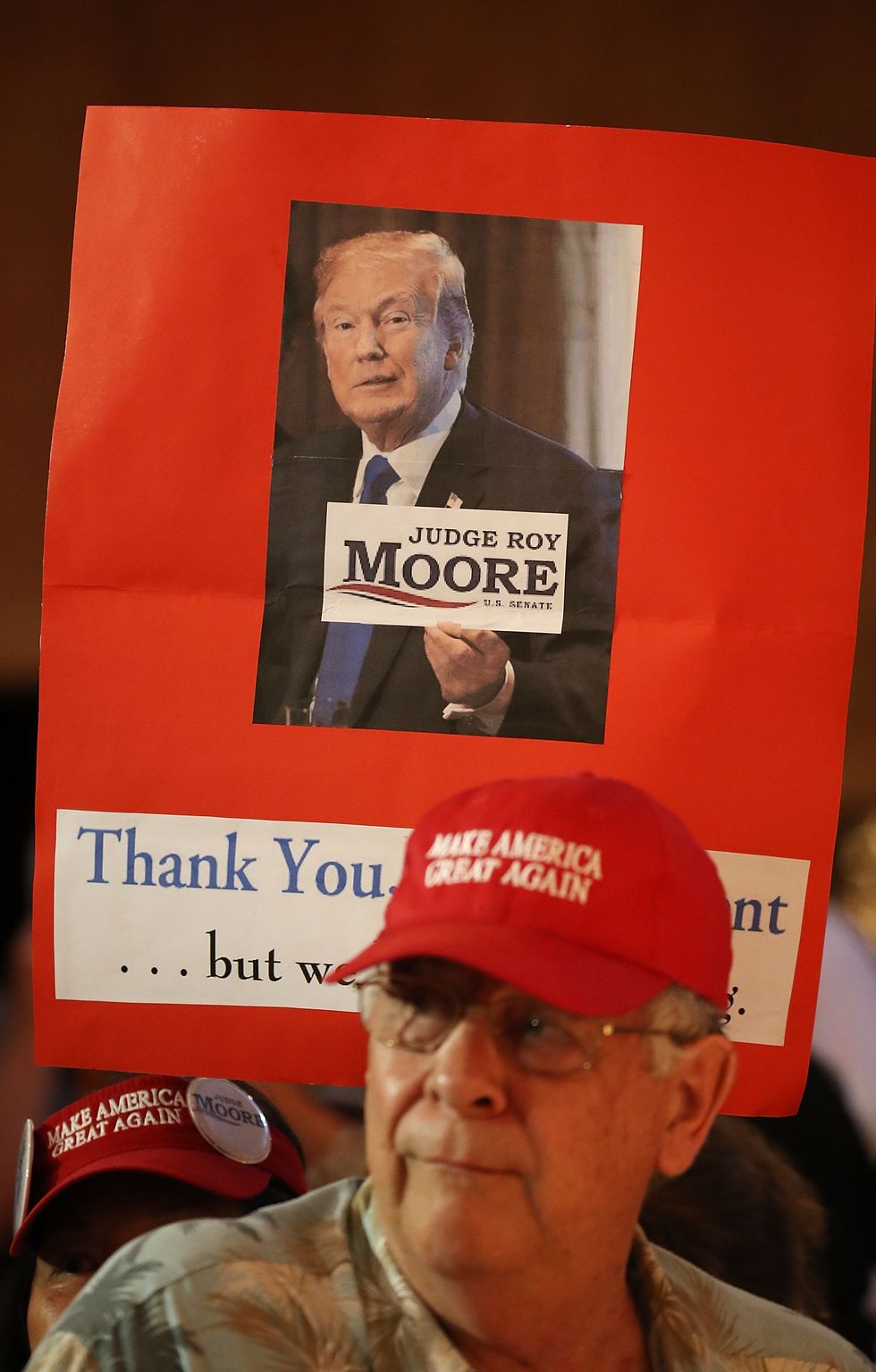 In 2017, the President of the United States, a known sexual predator, endorsed a pedophile for a seat in the U.S. Senate. It's this same pedophile that once said that America was great when there was slavery...
That's right. Back in September, at a campaign rally in Florence, Alabama, one of the only African Americans in the audience asked Moore when America was last "great."
Can't make this up -- Roy Moore said in September that the last time America was great was when we had slavery. (h… https://t.co/ycp7pUZHF2

— Eric Columbus (@Eric Columbus)1512676367.0
His response was, "I think it was great at the time when families were united — even though we had slavery — they cared for one another... Our families were strong, our country had a direction." Yeah, a direction toward being the worst!!!
Obviously, the people of Twitter had much to say about these comments.
@EricColumbus @reckonalabama "It was great at the time when families were united even though we had slavery." Slave… https://t.co/3aNaK9YT2Z

— sistermagpie (@sistermagpie)1512679027.0
Like the fact that slavery was probably the time in U.S. history when families were the 
most divided
. Maybe white families were united, but Moore is ignoring the fact that thousands of black families were ripped apart and um, literally sold as property.
At the same event, Moore referred to Native Americans and Asian Americans as "reds and yellows."
@EricColumbus @reckonalabama https://t.co/Slk5cxuIqW

— SayYourPiece (@SayYourPiece)1512677839.0
This is not a joke. This is not an exaggeration.
This is real life
. Moore also suggested that the terrorist attacks on 9/11 were "divine punishment" at the rally. This is a real-life man and not a cartoon representation of everything that's bad about Americans.
Roy Moore is living in the past, and honestly, even if he lived in the 1800s, some of his beliefs would have still been considered old-fashioned then.
@EricColumbus @reckonalabama Perhaps this was because many places had no minimum age for sexual consent at that time?

— Joseph Steinberg (@Joseph Steinberg)1512685431.0
The crux of the problem, though, is that there are still enough Americans who either side with Moore or are so backward-thinking that they believe even he is better than the "liberal" alternative. There is a chance this slavery-loving pedophile could be elected to the Senate.
Roy Moore's story is truly an indicator of what Donald Trump's presidency means for the direction of this nation.
@EricColumbus @pixelatedboat @reckonalabama What did y'all think MAGA referred to?!

— spring (@spring)1512683598.0
Donald Trump himself is a white supremacist sexual predator, and he was elected. All he's done is facilitate hate and the careers of those who hate like him. Roy Moore is a danger to this nation. Let's hope the good people of Alabama outweigh the bad ones come election day.