In yet another nosedive, former mayor of New York Rudy Giuliani is apparently in 'dire straits' after being 'shut out'.
Even those who were against Giuliani and everything he stood for have started to feel somewhat sorry for him as his new life has come to light.
Read on for the details…

At one point, Rudy Giuliani was a well respected American politician.
With a lucrative career and known by many as "America's Mayor," Giuliani was an immensely popular figure for years.

At one point, Giuliani even served as a mayor of New York City.
A title he kept from 1994 through until 2001.

Following that, he tried several avenues in the world of politics before eventually, he joined the former president, Donald Trump.
Giuliani became a personal lawyer to the former U.S President Donald Trump.

But over recent years, things haven't been going well for Giuliani…
From his Borat 2 incident to the hair dye mishap, things haven't been plain sailing.

And even now, they don't seem set to get any better..
As Giuliani is said to be broke and selling personalized videos.

Now, Giuliani hasn't had the easiest few years.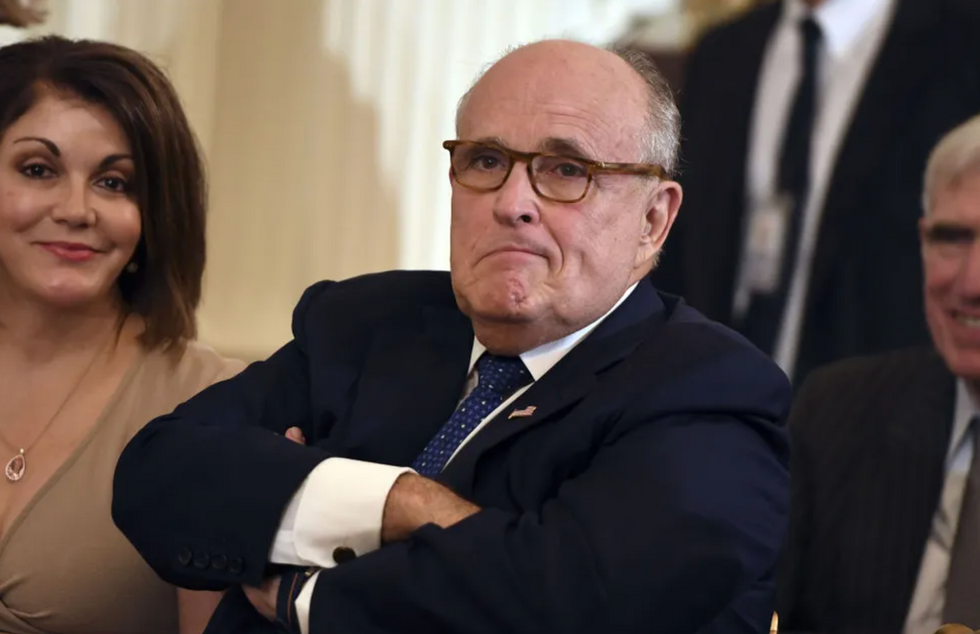 The nightmare began for the former New York Mayor in October 2020, when Sacha Baron Cohen released his controversial movie, Borat 2.
But we have to admit, the rest was all down to Giuliani himself…

Borat 2 mercilessly targeted the former president, Donald Trump and his team directly…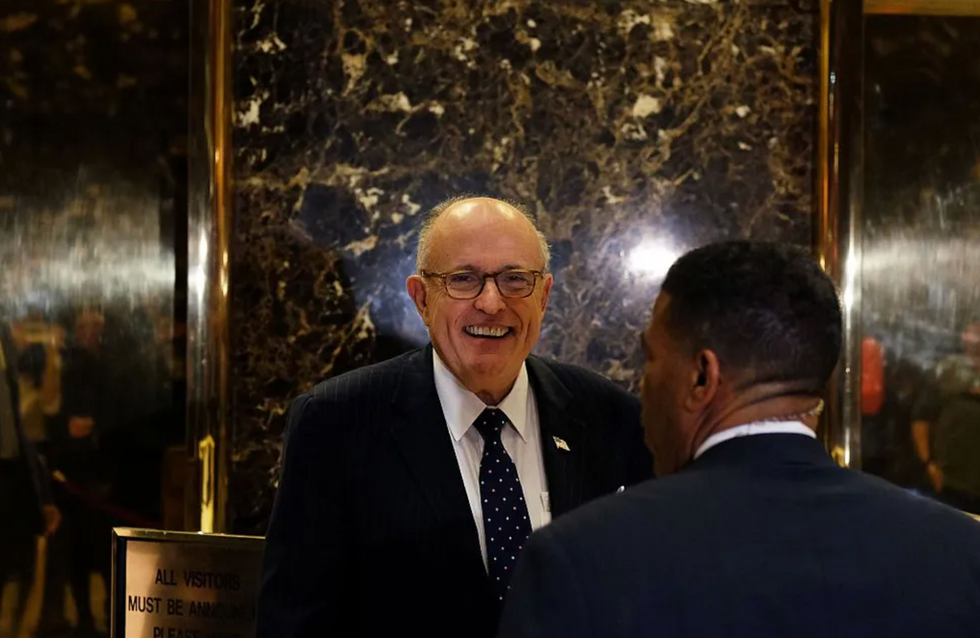 And, in the movie's most famous moment, caught Trump's lawyer, Rudy Giuliani, in a very compromising position.

But, in the movie, she portrayed the character of Borat's fifteen-year-old daughter, who he was trying to "marry off."

But during their chat, Giuliani can reportedly be seen trying to hold her hand, give her compliments, and follow her to the bedroom.

And he didn't even catch on when Baron-Cohen came in the room disguised as a cameraman. At the end of their interview, Bakalova's character then removed the microphones and the pair moved through to the bedroom.

Giuliani was then seen laying on the bed and putting his hands down his pants as the young woman stood over him…
Before Baron-Cohen bursts into the room shouting, "She's fifteen, she's too old for you!".

After the incriminating scene was released to the public, Giuliani was quick to deliver an explanation.
Taking to Twitter, the former mayor insisted that the Borat video was a "complete fabrication."
"I was tucking in my shirt after taking off the recording equipment. At no time before, during, or after the interview was I ever inappropriate. If Sacha Baron Cohen implies otherwise he is a stone-cold liar."

Then, things were quick to turn political…
Giuliani tried to claim that Baron Cohen's prank was an attempt to blunt his "relentless exposure of the criminality and depravity of Joe Biden and his entire family."

But, Giuliani actually addressed this incident months prior during an interview with the New York Post and said he called the police on the unknown man at the time.
He said: "This guy comes running in, wearing a crazy, what I would say was a pink transgender outfit. It was a pink bikini, with lace, underneath a translucent mesh top, it looked absurd. He had the beard, bare legs, and wasn't what I would call distractingly attractive."

"This person comes in yelling and screaming, and I thought this must be a scam or a shakedown, so I reported it to the police. He then ran away… I only later realized it must have been Sacha Baron Cohen. I thought about all the people he previously fooled and I felt good about myself because he didn't get me."

Following this series of events, you may have expected Giuliani to keep his head down…
But instead, he took to Twitter with one question: "Do you think we're stupid? Do you think we're fools?"

And, shortly following Joe Biden's election win, Giuliani made yet another fool out of himself with the Four Seasons fiasco.
Instead of booking ​the Four Seasons Hotel for a Trump press conference, he accidentally booked the Four Seasons Total Landscaping in northeast Philadelphia.
The whole mishap was embarrassing for not only Giuliani but for the entire Trump-Pence administration.

​And who can forget the hair dye incident?
During a news conference in the week following Biden's win, a nervous Giuliani appeared to sweat off the very hair dye from his head as he continued to allege various accusations of fraud against the Biden-Harris administration.

And then in yet another blow, Giuliani was dropped as Trump's representation.
Back in February, Trump's senior adviser Jason Miller revealed to CNN at that Trump's longtime personal attorney, Giuliani, is "not currently representing President Trump in any legal matters."

A Trump spokesperson told the Daily Mail: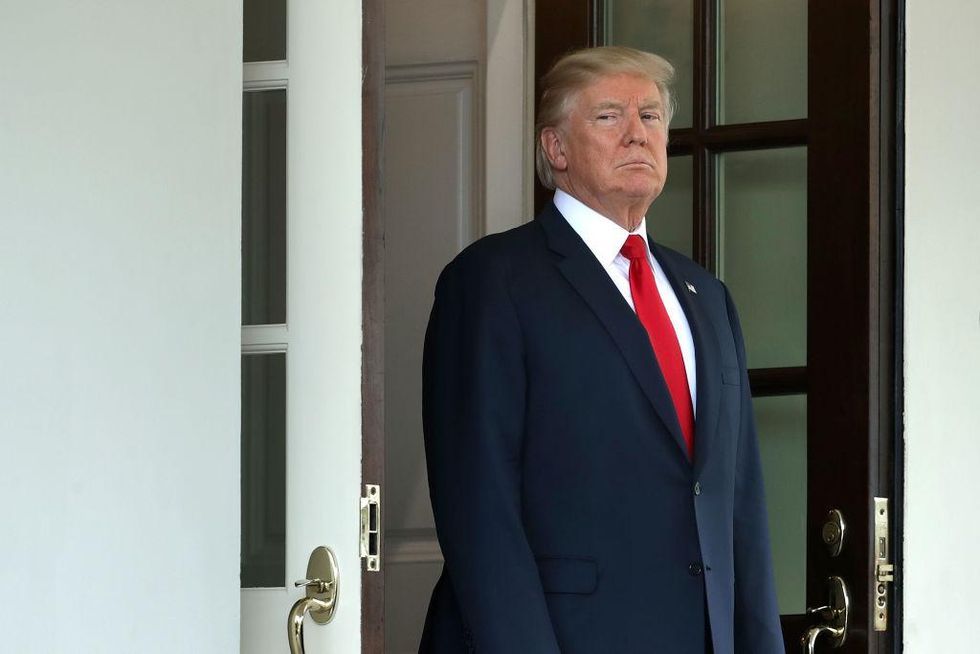 "Mayor Giuliani is not currently representing President Trump in any legal matters." He also disputed the characterization that Giuliani was not involved in Trump's impeachment defense.

And, on the rumors that the decision had any connection to the new lawsuit, he added: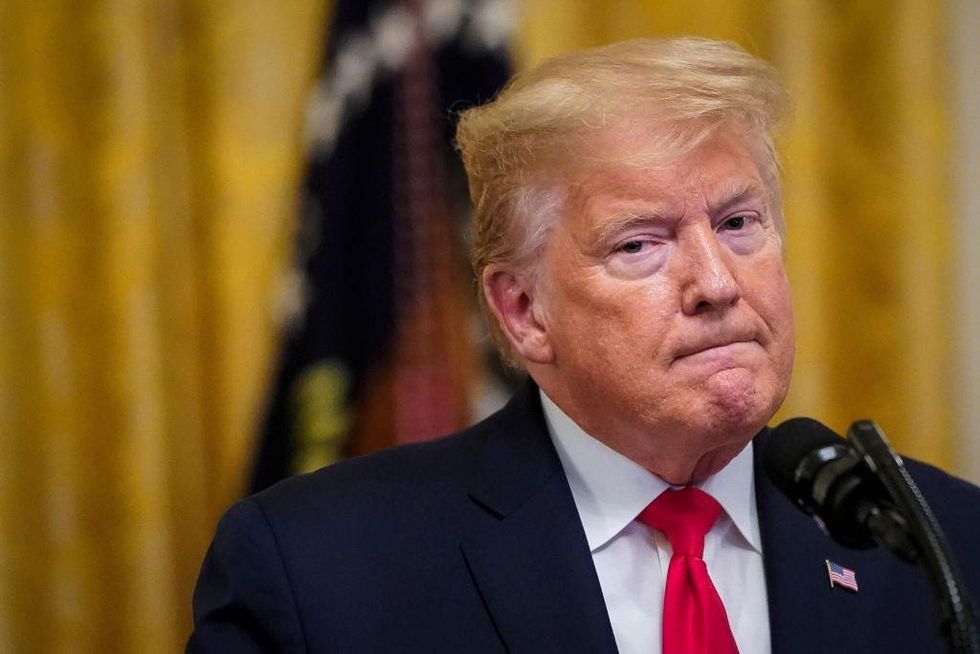 "No connection – he's just not actively representing the President in any legal matters."

He then said of Giuliani, who goes back years with Trump:
"The mayor remains an ally and a friend," and said there was "no split or divorce or anything of the sort."

Then, the New York Times reported that federal authorities in Manhattan had executed a search warrant for Guiliani's apartment and office.
Investigators are said to have seized Giuliani's electronic devices and searched both his Madison Avenue apartment and Park Avenue office as part of their criminal probe into his Ukraine dealings.

And, just when you thought the dust had finally settled…
Things have taken a nosedive once again.

Giuliani is said to be struggling financially.
Guiliani is facing mounting legal bills as he's being investigated by the FBI for his activities on behalf of certain officials in Ukraine as well as a $1.3 billion defamation lawsuit from Dominion Voting Systems for his election fraud claims, the HuffPost reports.

But, it seems he has a way to raise some funds…
And people have a lot to say about it…

The former New York City Mayor has reverted to recording personal videos for the Cameo website…
A potential bid to make money for his mounting legal fees after Trump apparently changed his mind on reportedly agreeing to pay his lawyer $20,000 a day.

Cameo is a service that allows people to pay celebrities to record personal messages of their choice.
Though not limited to, they are frequently used by people for birthday messages and presents.

Announcing his debut on the site on Twitter, Giuliani wrote:
"Good news: I want to connect with YOU on Cameo — Now taking all Cameo requests! "

Before following with an introductory video announcing his presence on the website in which he said:
"Hi, I'm Rudy Giuliani and I'm on Cameo. If there is an issue you want to discuss or a story you'd like to hear or share with me, or a greeting that I can bring to someone that would bring happiness to their day, I would be delighted to do it. It can be arranged, we can talk through the magic of Cameo."

Giuliani is currently charging $199 for each message he records on the site…
Which is actually just a fraction of the price that Donald Trump Jr. charges on Cameo…
What do you think of his new career move?