Boy, do I have some exciting news for you? The world's favorite drag race show is ready to take things to new heights as RuPaul recently announced that there is a celebrity edition of Drag Race in the making. Yes, that's right.
Extra big wigs, extra big lips, and extra big heels, on celebs. What more could you ever ask for? The Emmy-winning TV host will launch the upcoming spin-off in 2020. But if you're like me and can't wait until then, keep scrolling. Let's countdown some of the most incredibly iconic moments of the program so far until I'm ready to spill the tea on the details about its upcoming version.
Hold onto your wigs because they're about to be snatched!
15. Raja and Carmen's naughty lip sync.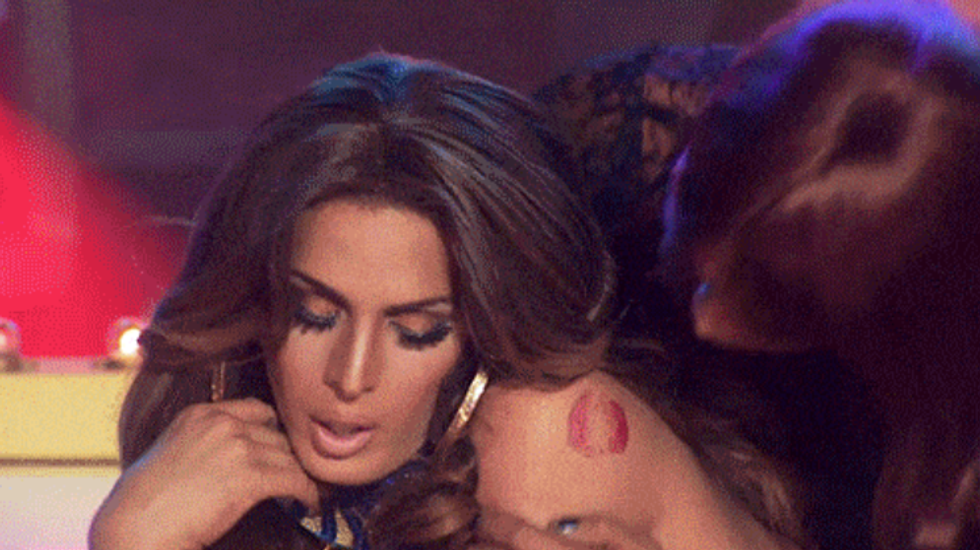 via: YouTube
I know what you're thinking. We're only just starting and it's already getting R-rated? Yes, that's right. I ain't going to hold you back from the goods. This might have been
too
raunchy for TV... but iconic nonetheless.
14. Andrew Garfield's flares.
messy. We still love you, Andrew honey!
13. Sharon Needles' outfits.
In particular, her very gruesome apocalyptic look, because that really took us to another planet.
12. Latrice Royale's iconic line.
11. The Roxxxy Andrews reveal.
If you're talking about wig-snatching moments, this has to be up there with one of the best reveals I've ever seen.
10. Detox's assets.
Apart from being the absolute queen of being done (officially), Detox Icunt's iconic dress in season 5 stole the entire show for it's... uh... revealing qualities. I must admit, it did have a lovely shape to it.
9. The birth of Lil' Poundcake.
"You're not my real dad and you never will be!" Charming!
8. This.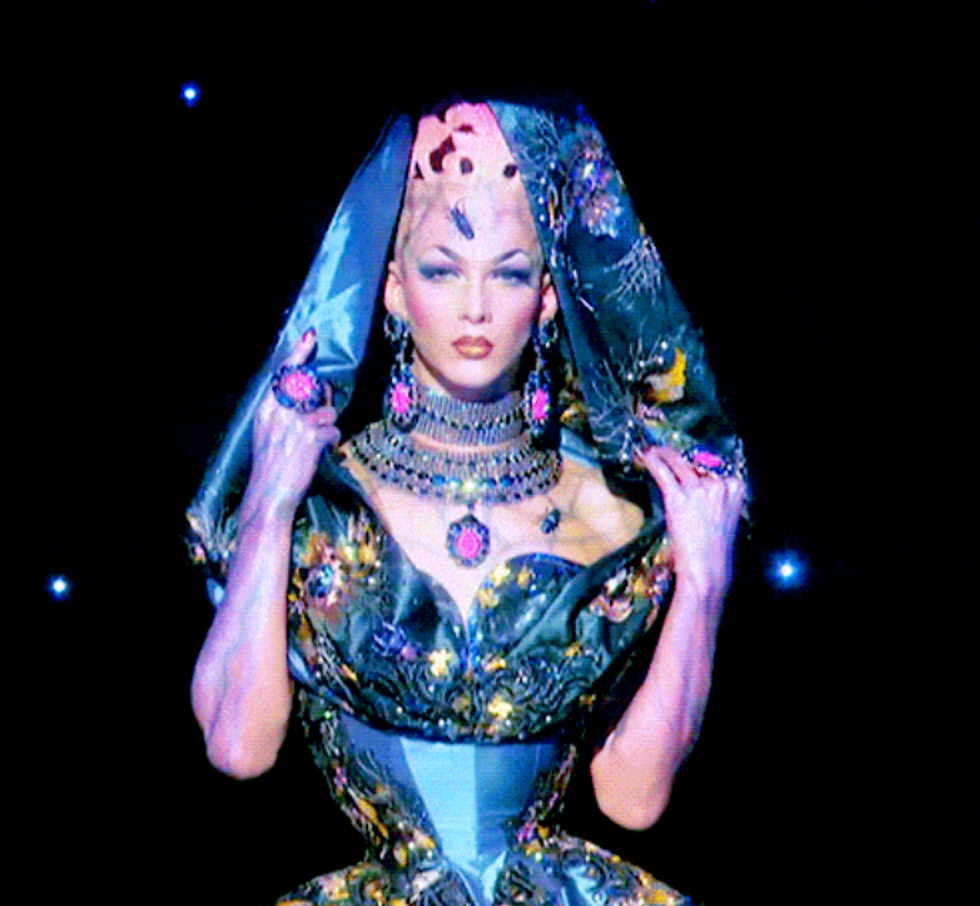 via: YouTube
I have never been left so speechless in all my life. If I could even be half the bad b*tch that Violet is, my life would be well and truly complete.
7. Backrolls.
Of course, you have to gasp before you say this word, or it doesn't have the impact it should.
6. "Do I have something on my face?"
Awkward moment alert! If you have not seen this exchange, I beg you, do not watch it. The tension between Pearl and RuPaul is too much to handle.
5. Splits galore!
There's nothing that we love better than a creative split on Drag Race.
4. Is she a bird? Is she a plane?
I couldn't pick only one, could I? So here's another iconic split. She jumped off the stage. Jumped.
3. "Look how f****** orange you look!"
Yeah, the moment when Alyssa dragged CoCo for looking so orange. I mean, it was a bit much, but to this day, she still has no Rupologies for that one.
2. Kameron Michaels.
That's it. Kameron Michaels.
1. MacArthur Park lip sync.
What a performance! I mean, if you're going to give it all you've got, you better do a Manila on me.
Now that you're in the mood...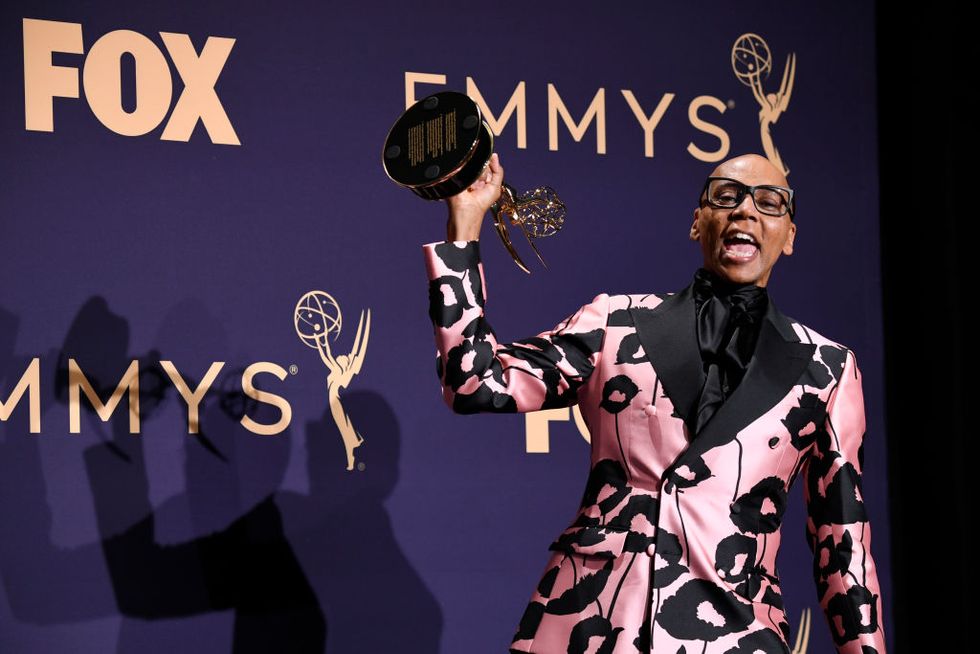 via: Getty Images
Let me tell you what I've heard about the new celebrity edition of
Drag Race
.
RuPaul discussed the upcoming show on Vanity Fair's New Establishment Summit.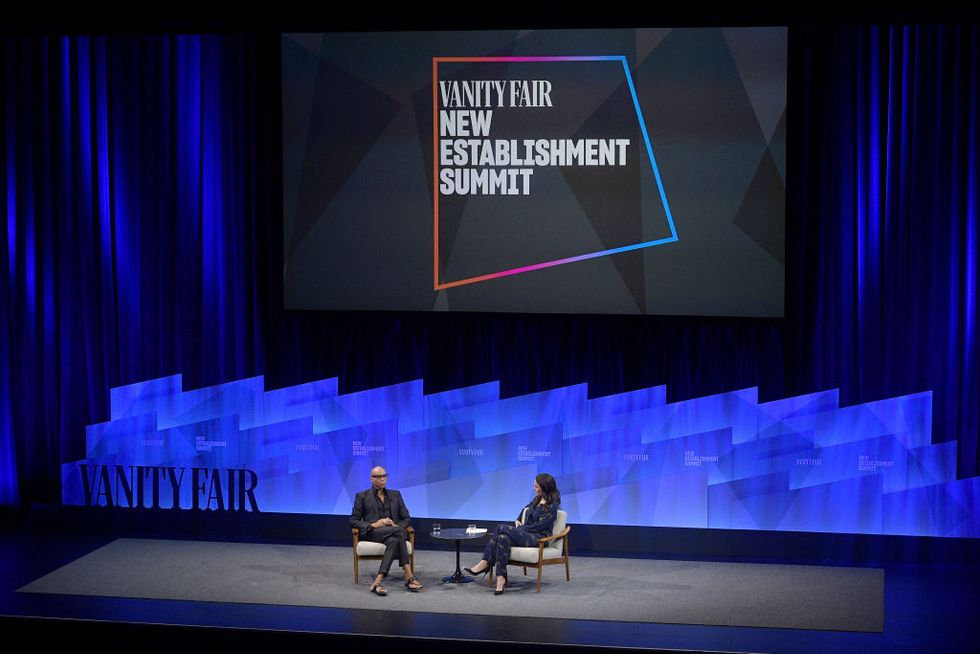 via: Getty Images
He didn't reveal any hints as to who the celebrities were, but did say that the program was being filmed, and will be revealed to all of us in 2020.
It's time to crown America's Next Celebrity Drag star.
The celebs will compete for the title of America's Next Celebrity Drag Superstar as well as prize money, which will be donated to a charity of their choosing.
And the show will also include our favorite Drag Queens...
Alyssa Edwards, Asia O'Hara, Bob the Drag Queen, Kim Chi, Nina West, Trinity the Tuck, Trixie Matte and many more of our faves will be making an appearance as mentors on the show. God, this just gets better and better!
And if you're just itching for more wig-snatching content... then keep scrolling.
Read all about how John Travolta accidentally mistook a Taylor Swift drag lookalike for the actual singer! Only Travolta could be capable of such a mistake...