Black Panther is becoming a movie of firsts during the 2019 Oscars. It's the first Marvel movie to win an Oscar. It boasts the first African-American woman to win in Production Design. And now it's the first movie for which a black woman has won an Oscar in costume design. It's basically impossible to argue with it. As Ruth Carter, costume designer for the movie says, "Marvel may have created the first black superhero, but through costume design, we turned him into an African king."
As the premier example of Afrofuturism in pop culture, Carter had a major task: "I would have to represent images of beauty, forms of beauty, from the African tribal traditions, so that African-Americans could understand it; so that (non-black) Americans could understand African-Americans better; so we could start erasing a homogenized version of Africa," she said.
Let's take a look back at the amazing costumes that earned Carter her first win after a long and inspired career that has spanned movies like Selma and Malcolm X, shall we?
Unsurprisingly, Carter drew her inspiration from African cultures to create the beautiful costumes of Wakanda.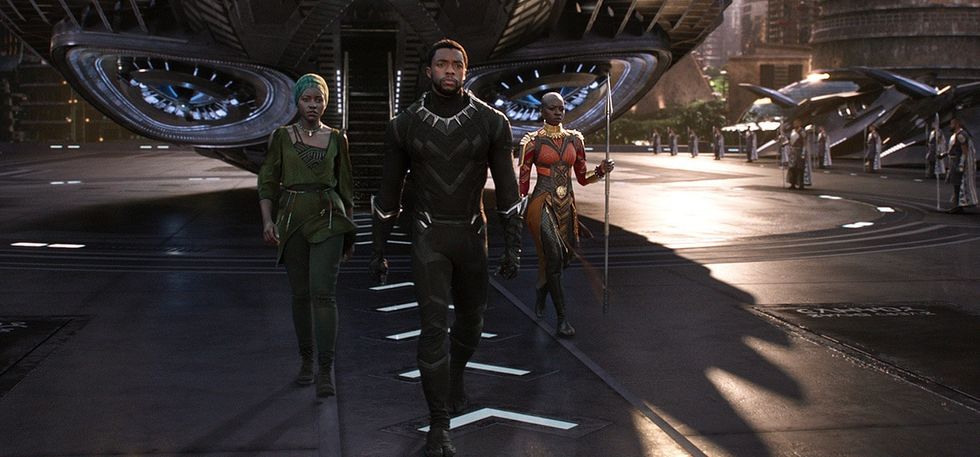 The result was a style and fashion that married traditional patterns, colors, and pieces with futuristic imaginings of what a powerful African nation could look like.
The designs went far beyond creating a mythical new world.
They built a rich tapestry of cultures: different tribes within Wakanda built from real African styles. Okoye's neck rings, for example, came from the Southern African tribe Ndebele.
In fact it was Carter's explicit goal to use her costumes to send a message.
Africa is not monolithic. Africans can be role models. And black is beautiful.
It wasn't an accident that the costuming created an image of power, poise, and potential.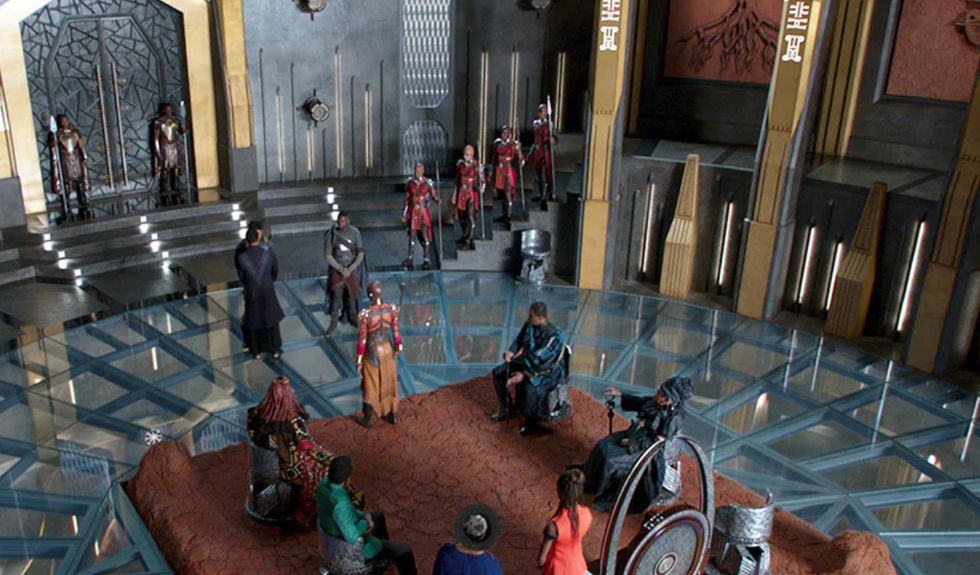 Carter says that her aim has always been to  "push the Afro future and African diaspora."
There's only one thing we can say to this win.
Wakanda forever!