Ryan Reynolds and Hugh Jackman are at it again, but this time, their feud is all in the name of charity...
Let's start with the major players in the story.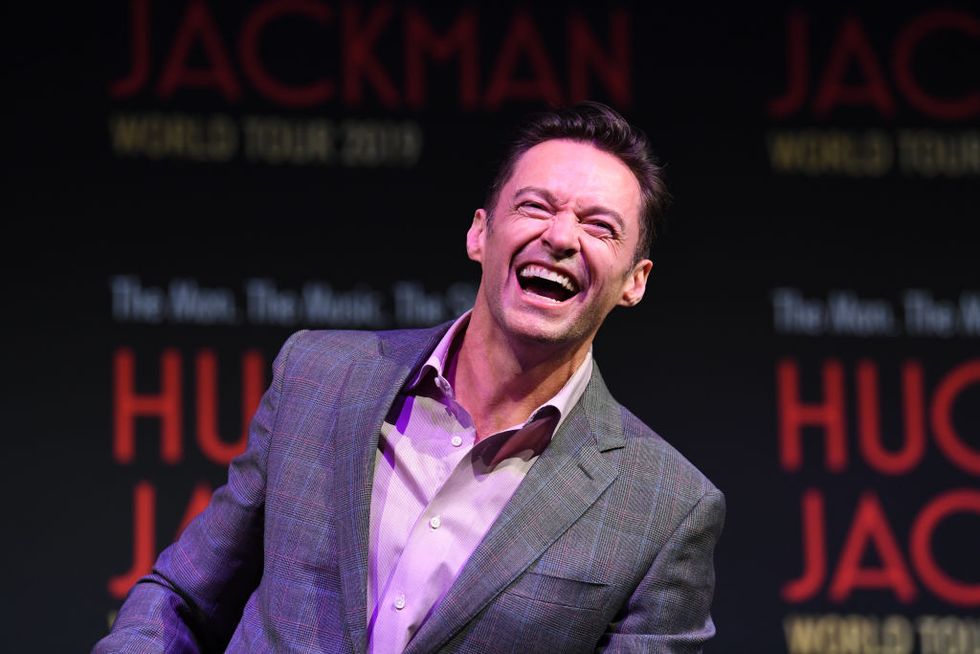 This is Hugh Jackman. He's an Australian actor, singer and producer. He's known for being able to perform across a wide range of different genres.
He came to fame playing Wolverine in the X-Men movies.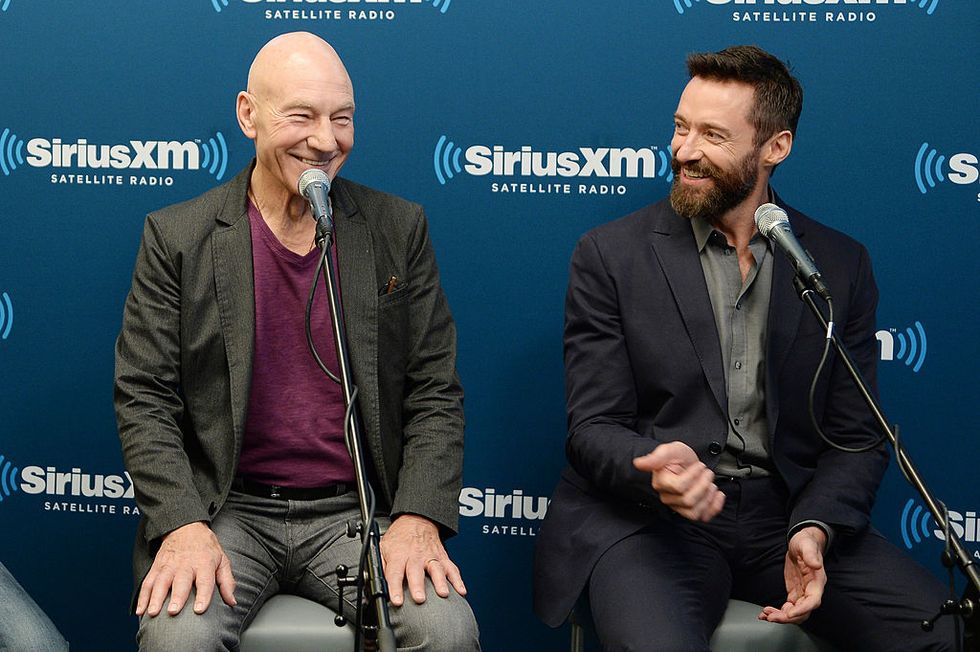 Hugh started his ongoing role as the superhero in the year 2000 and he has reprised the role many times, but his alliance ended with the character in 2017's
Logan.
But he's no one-trick pony.
His other roles include Jean Valjean in 2012 musical Les Miserables, and P.T. Barnum in 2017's The Greatest Showman.
Next up, we have Ryan Reynolds.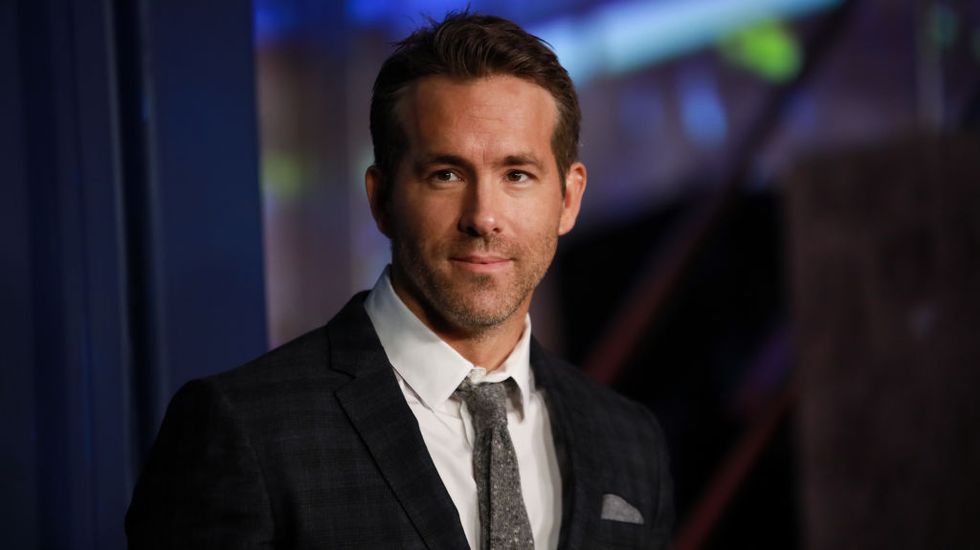 Ryan is a Canadian actor who is best known for being the heartthrob of
many
chick-flicks and comedies.
Although you may recognise him better like this.
Ryan is best known for his hilarious role in the Deadpool franchise, in which he plays the title character.
He actually co-wrote the Deadpool sequel.
His performance as the foul mouthed, politically incorrect and all around offensive anti-superhero garnered Reynolds critical and popular acclaim.
Now, Ryan and Hugh have a pretty tight relationship.
Their "hate" for one another is entertaining, to say the least.
Pretty sure those are protesters. https://t.co/URNGDCg0cO

— Ryan Reynolds (@Ryan Reynolds)1488752432.0
Ryan tends to be the instigator, essentially trolling Hugh at every available opportunity - like this celebration of success, which he quipped was likely actually protesters, rather than fans.
Hugh takes pride in getting his own back, too.
Classic.
Remember this iconic roast?
Female Hugh Jackman kinda looks like Ryan Reynolds' wife Blake Lively and now I can't unsee it https://t.co/CHCNQzb0zI

— BUZZNET (@BUZZNET)1547831880.0
A celebrity news Twitter account posted these photos of gender-swapped celebs - with a notable similarity.
Ryan saw the Tweet and images...
@BUZZNET Neither can I. Thanks for this.

— Ryan Reynolds (@Ryan Reynolds)1548100711.0
And his response was as hilarious as you'd expect. It's not every day you realize you've essentially married your best friend's lookalike!
Over the years, the pairs trolling has gotten pretty crazy.
@VanCityReynolds asked me to post this 100% real video by him on being honored with a star on Hollywood's Walk of F… https://t.co/lzl28riBLq

— Hugh Jackman (@Hugh Jackman)1481814310.0
See what we mean?
Or how about this?
How well do you really know @RealHughJackman? https://t.co/cV0W7C4LE3

— Ryan Reynolds (@Ryan Reynolds)1541174987.0
There's nothing that's off-limits for these two!
This list goes on.
Who are you going to trust? Me or @VancityReynolds? (Courtesy of @MTVNews @joshuahorowitz) #OnceUponADeadpool… https://t.co/4AxHV7YCMY

— Hugh Jackman (@Hugh Jackman)1543253695.0
... And on, and on.
But one of their funniest skits together?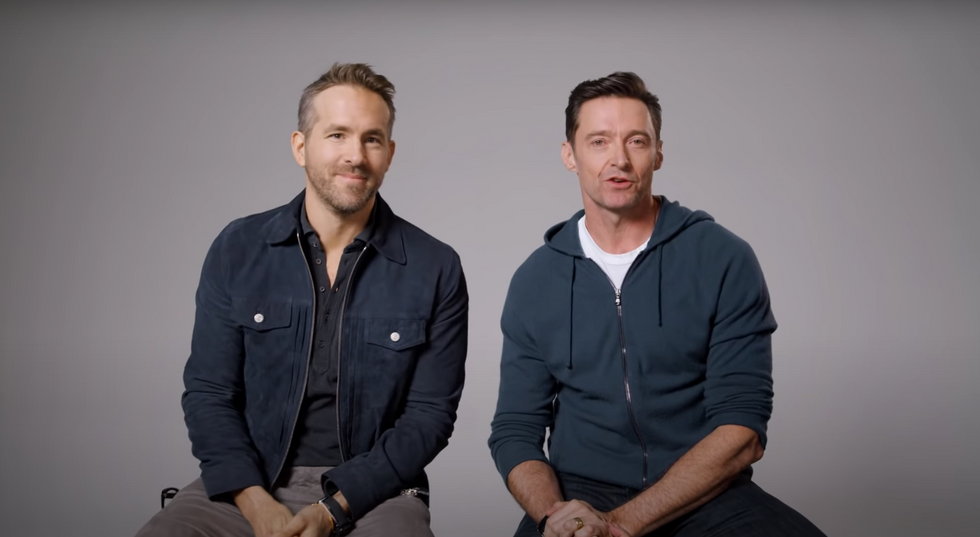 Of course, it has to be the "Truce" video that Ryan uploaded last year, showing the pair presenting commercials they had made for one another's companies - Ryan's Aviation gin and Hugh's Laughing Man coffee.
Ryan acts along as the fool who takes the truce seriously, and he presents a stunning $1 million commercial for Hugh's coffee brand...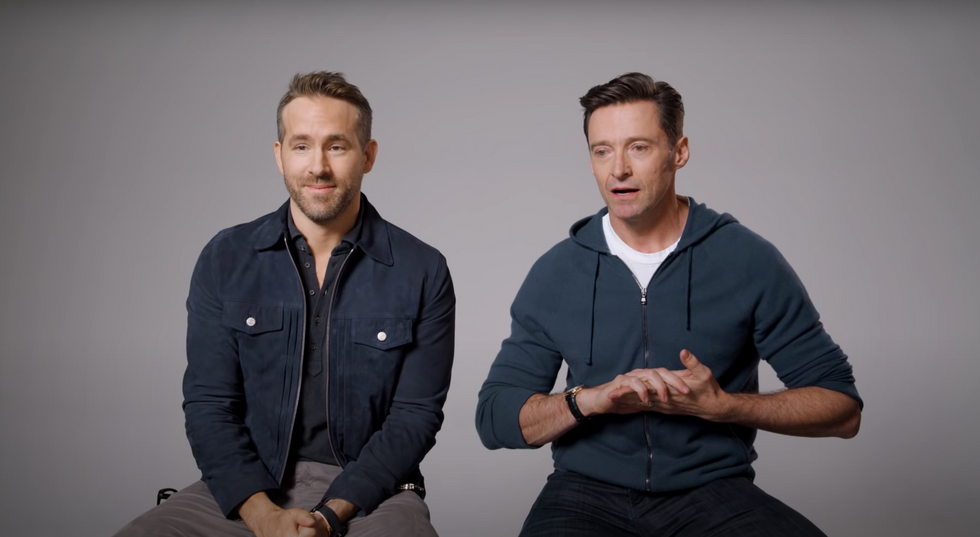 But when it's Hugh's turn to present the commercial for Ryan's gin brand? Well, this is when things get a
little
hairy.
The Aussie actor simply uses this opportunity to film himself insulting Ryan by calling him every name under the sun...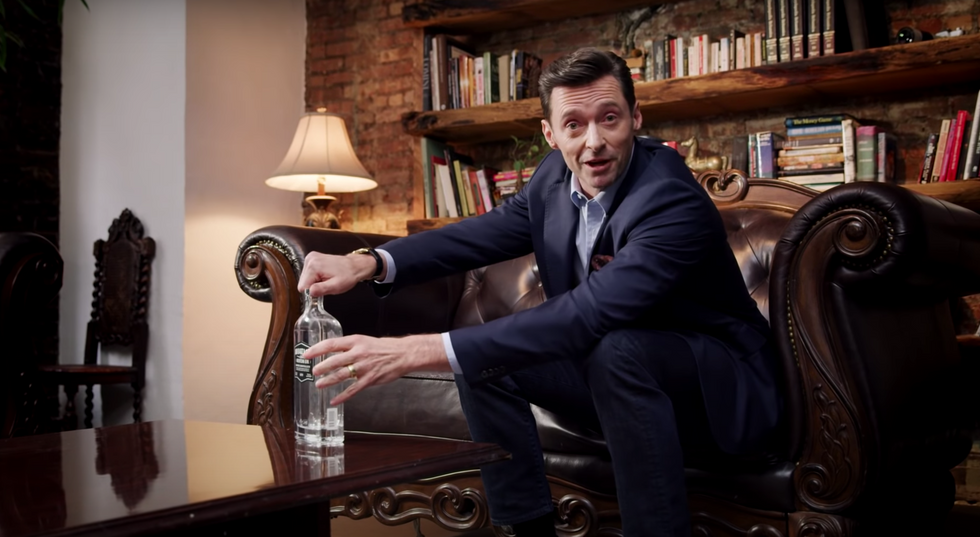 And finishing with, "The gin is pretty great though!" before tipping over the entire bottle of Aviation gin.
Hilarious.
Ryan looked pretty crushed as the video came to a close...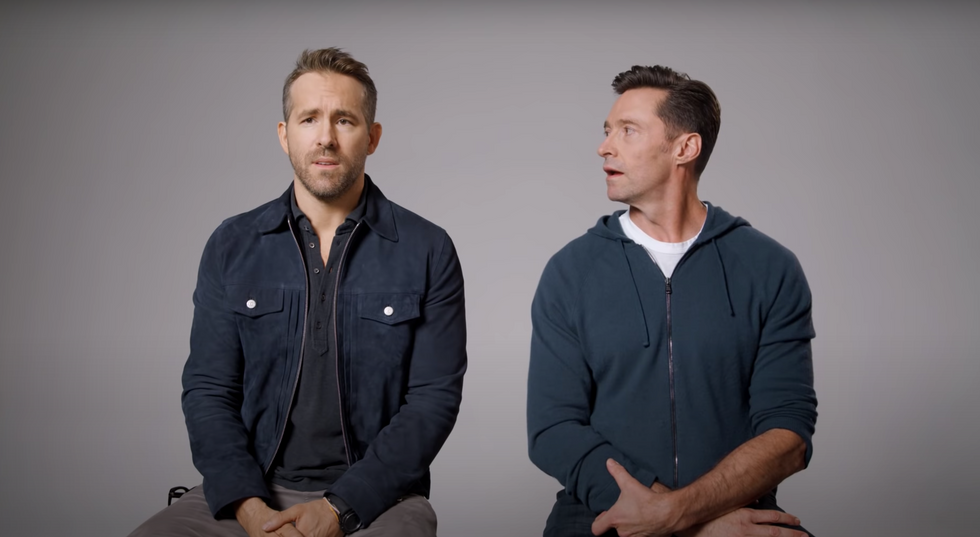 But it seems that there aren't any true hard feelings... or
are
there?
The Deadpool actor just never seems to stop!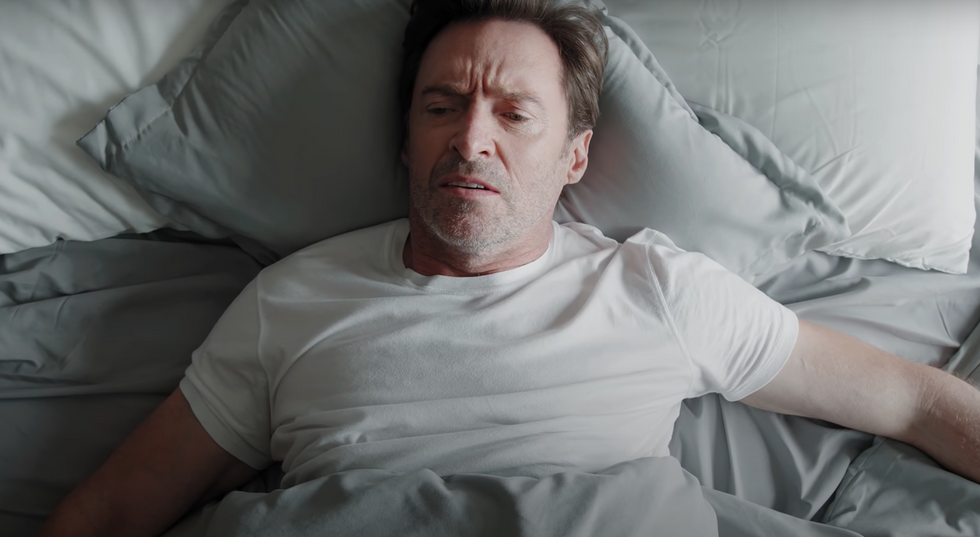 And the most recent ad for Hugh's Laughing Man Coffee certainly proves this. It starts with a sleepy-looking Hugh Jackman waking up to his alarm and throwing it across the room, with Ryan's voice-over narrating his day. "This is Hugh Jackman!" he says to introduce the ad.
When Hugh reluctantly gets out of bed and yells at the kids making noise in the street to shut up...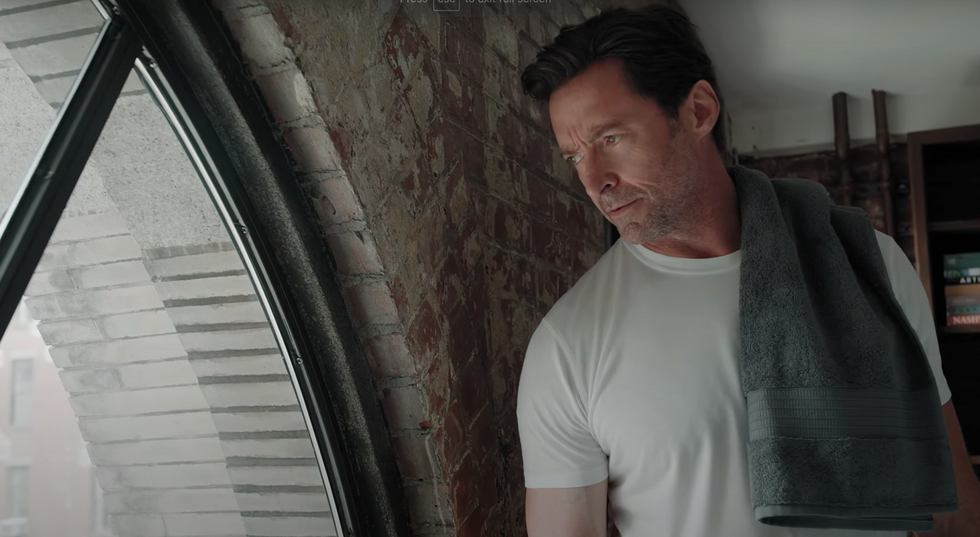 Ryan's voice reads, "Noted humanitarian."
Hugh then looks down at his dog with disgust and tells it to "walk itself."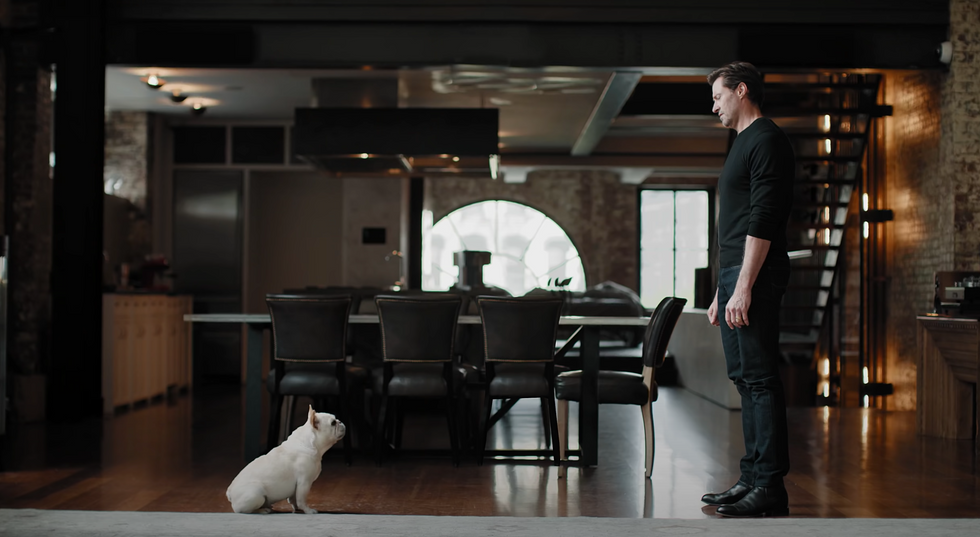 "Goodwill ambassador."
He then angrily listens to some heavy metal music...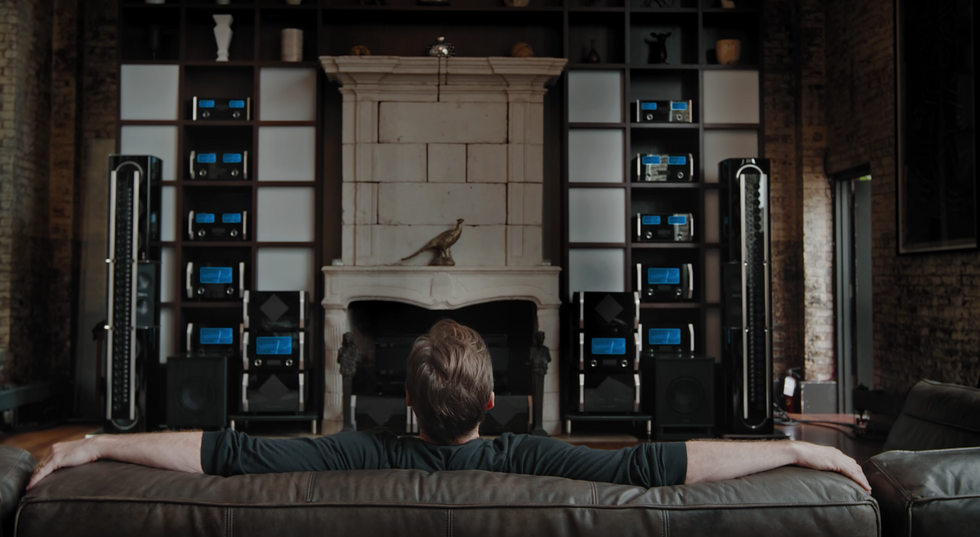 "Eternal Optimist."
But then, Ryan mentions that he is the founder of Laughing Man Coffee.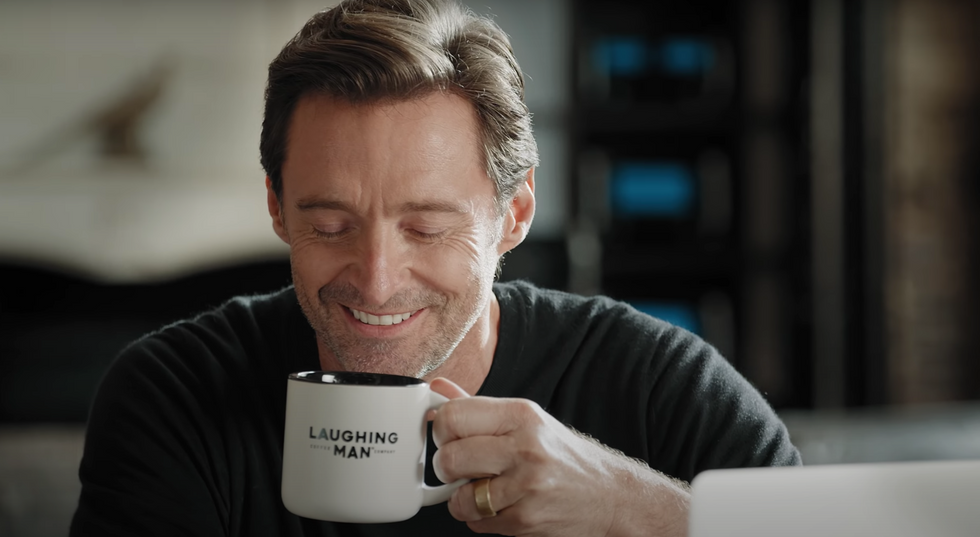 "The coffee company that donates one-hundred-percent of profits to support fair-trade farmers and brews the exceptional flavor that is responsible for the Hugh Jackman that we know and love... there he is!" Hugh is then seen transforming into the kind-hearted man that we all know and love... all thanks to a sip of his Laughing Man Coffee!
The pair are just non-stop...
And now, they've decided to go head to head.
But this time, it's all in the name of charity...
Dear @SamsClub, If the cardboard cutouts of @VancityReynolds & @RealHughJackman go missing.. it wasn't me. That is… https://t.co/oU8e5Qzes3

— I Am Mrs. Nesbitt. (@I Am Mrs. Nesbitt.)1605399054.0
They decided to compete, pitting their companies up against one another to see which product fans prefer.
Although, there won't really be any losers as all proceeds will go to the Laughing Man Foundation and the SickKids Foundation.
Hey @VancityReynolds and @RealHughJackman... I fixed the display at my local Sam's Club. Good luck with the feud! https://t.co/ObJK4bft6H

— Derwin Youtsey (@Derwin Youtsey)1605239100.0
They are both teaming up with Sam's Club in a battle to find out once and for all, who is the best.
From now until December 20, both Ryan's and Hugh's products will be available to purchase through the retail warehouse...
And as you've probably guessed, each purchase will equal one vote for either team.
And best of all, you don't have to be a Sam's Club member to join in the competition!
All Ryan and Hugh are after are the bragging rights, of course!