Ryan Reynolds is many things - an actor, one half of the world's favorite celebrity couple, and, most importantly, basically a professional troll. Whether he's posting birthday tributes to his wife, Blake Lively (and cropping her out of the picture in the process), or roasting best frenemy, Hugh Jackman, he's never far from the latest hilarious online prank.
Another of the internet's favorite funnymen? John Krasinski. The Office cutie turned action-movie heartthrob seems like one of the nicest celebrities out there.
And now the two are teaming up in a buddy comedy we never knew we needed. We have all the details right here for your scrolling pleasure - and it's safe to say the internet can't wait.
Ryan Reynolds is an undeniably talented actor.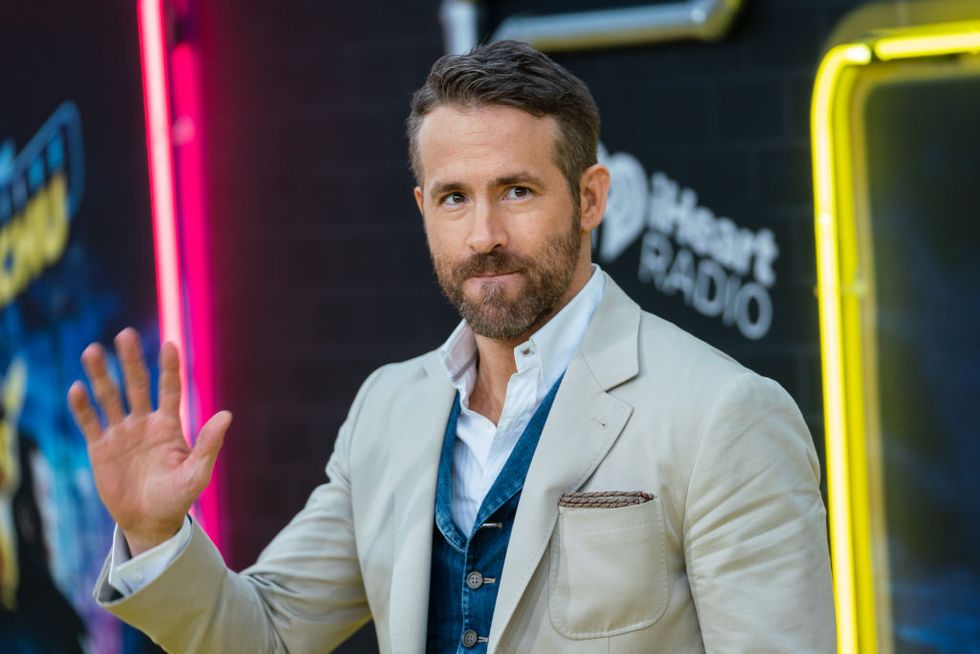 via: Getty Images
Born in Vancouver, British Columbia, Reynolds rose to fame as a star of Canadian teen soap opera, 
Hillside. 
Although you might recognize him more like this.
Reynolds starred as the title character in 2016 superhero movie, Deadpool. It was a smash hit and set many box office records for an R-rated comedy. Reynolds went on to co-write the movie's sequel.
But, aside from acting, writing, and producing, Reynolds is also known for something else.
He's basically a professional-level troll, and one of the internet's most beloved celebrity presences thanks to his hilarious social media posts.
One of his favorite victims?
Pretty sure those are protesters. https://t.co/URNGDCg0cO

— Ryan Reynolds (@Ryan Reynolds)1488752432.0
Best friend (and consistent target), Hugh Jackman. The pair have one of the best online friendships out there, and it's based almost entirely on mocking one another.
But that's not Reynolds' only victim.
Happy Birthday to my amazing wife. https://t.co/7vulMXqOdp

— Ryan Reynolds (@Ryan Reynolds)1503719075.0
He's also happy to troll his own wife, Blake Lively. Just look at this birthday tribute that he posted for the 
Gossip Girl 
star - we have to admit it's pretty hilarious.
Another of the internet's favorite characters?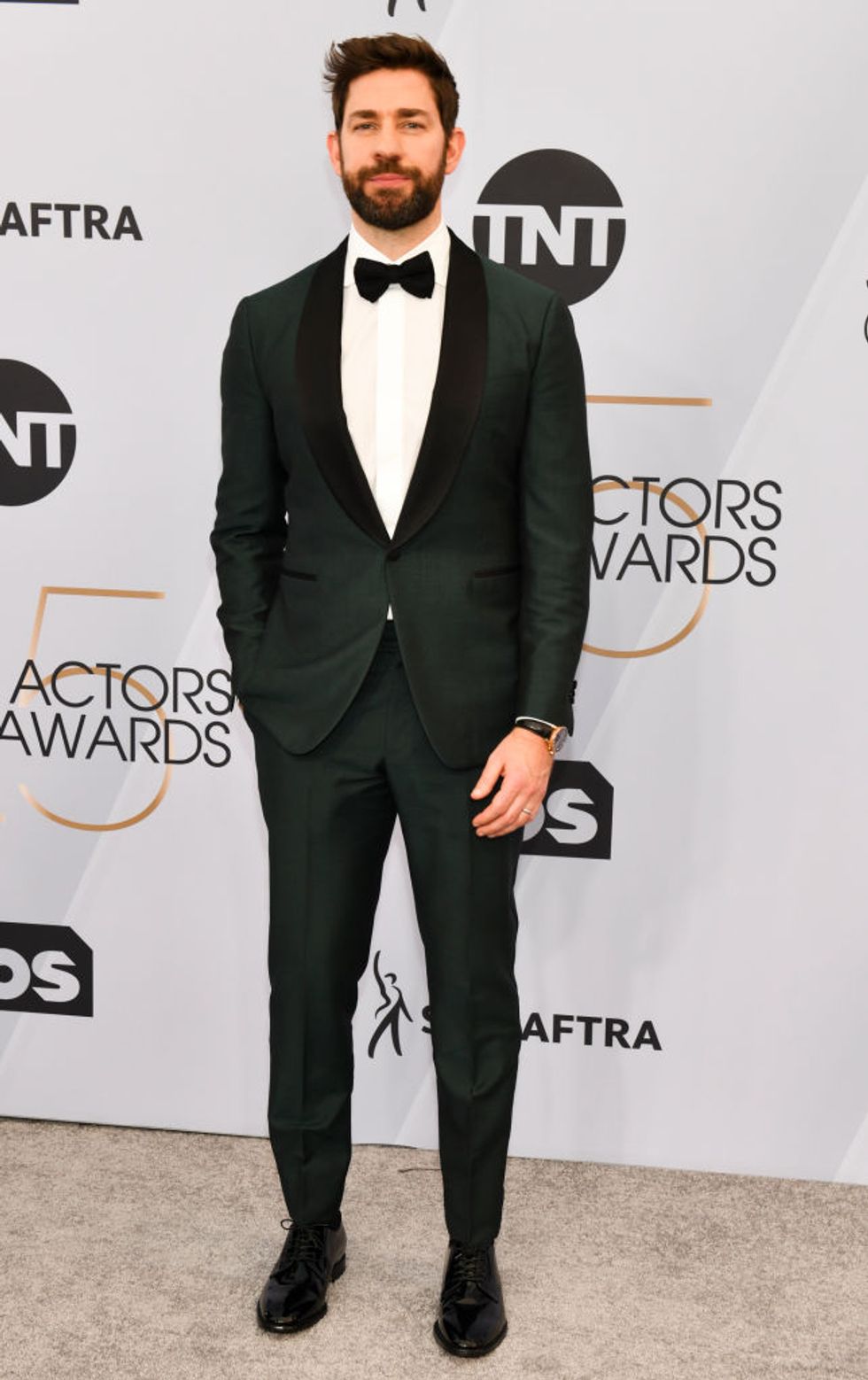 via: Getty Images
John Krasinski. Born in Boston in 1979, this actor seems to beloved by basically everyone on the internet.
He's basically synonymous with the role which made him famous.
Krasinski spent years playing The Office's Jim Halpert. He was one of the fan favorites, particularly because of his incredibly cute relationship with fellow Dunder Mifflin employee, Pam Beesley.
But since then, Kraskinski has really branched out.
via: IMDB
In 2018, he wrote, directed, 
and 
starred in horror movie 
A Quiet Place, 
to much critical acclaim. In fact, the movie is set to have a sequel coming out next year.
And, like Reynolds, Krasinski is no stranger to an internet prank.
Game 7! Let's do this!!! #NHL #StanleyCup @jennafischer https://t.co/BxMokfdLLr

— John Krasinski (@John Krasinski)1560384559.0
Earlier this year,
he hilariously trolled
Office 
castmate Jenna Fischer by taking her onscreen ex-fiance Roy to the final of the Stanley Cup. If you've watched 
The Office, 
you'll understand.
Although Fischer gave as good as she got.
It's clear these two have a lot in common.
They're both expert online troller, and hilarious actors - particularly adept at breaking the fourth wall.
See what we mean?
But these two beloved stars have never before appeared on screen together - until now, that is.
As it's been revealed the two are in talks for a movie together.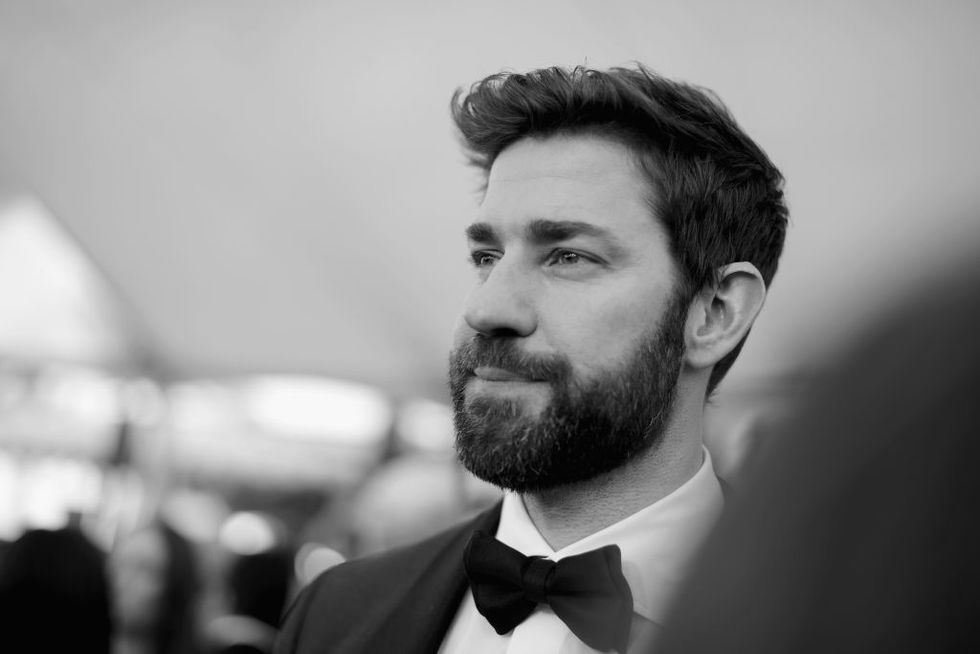 via: Getty Images
The film in question? It's called 
Imaginary Friends. 
Krasinski is writing, producing and directing the piece - and he's chosen Reynolds to costar alongside him.
The film's premise is that Reynolds can interact with other people's imaginary pals.
So we're guessing that Krasinski will be playing the straight man - a role he's absolutely well-versed in.
The bromance between Krasinksi and Reynolds has been well-documented.
I've seen #AQuietPlace twice in one week. SEE THIS FILM! @johnkrasinski and #EmilyBlunt are my new parents. Congratulations, Ryan.

— Ryan Reynolds (@Ryan Reynolds)1523193460.0
The two have shared some remarkably cute interactions on social media. But this will be the first time they're seen together on screen - and the internet is 
excited. 
Needless to say ...
@THR @VancityReynolds @johnkrasinski What a duo!! I think it's gonna be one marvellous comedy!

— Venkateswaran Krishnamoorthy (@Venkateswaran Krishnamoorthy)1571197007.0
The internet is 
very 
excited to see this collaboration. In fact, many of us are questioning why this hasn't happened already?
And others have stated the obvious.
@THR @VancityReynolds @johnkrasinski Sexy comedy? This sounds like a sexy comedy.

— Anita (@Anita)1571196157.0
With two of Hollywood's most eminent heartthrobs in the lead roles, it seems as though there will be no shortage of eye candy on screen.
There's no doubt this movie will be a smash hit.
@THR @VancityReynolds @johnkrasinski That's funny considering they're both my imaginary boyfriends.

— Dirk Patrol (@Dirk Patrol)1571181568.0
And if viewers have ulterior motives for going to see 
Imaginary Friends 
then so be it!
And the studios seem to know it.
There's currently a bidding war going on between the major movie studios for the film - with Paramount reportedly currently in the lead.
But there is a downside to this.
It seems as though we're going to be waiting quite a long time for this movie to get made - let alone hit our screens. Curious about a classic comedy you can start streaming much sooner? Keep scrolling to learn about the massive Netflix acquisition that has the world excited.